Business phone system
How to send a fax online for free (no credit card required)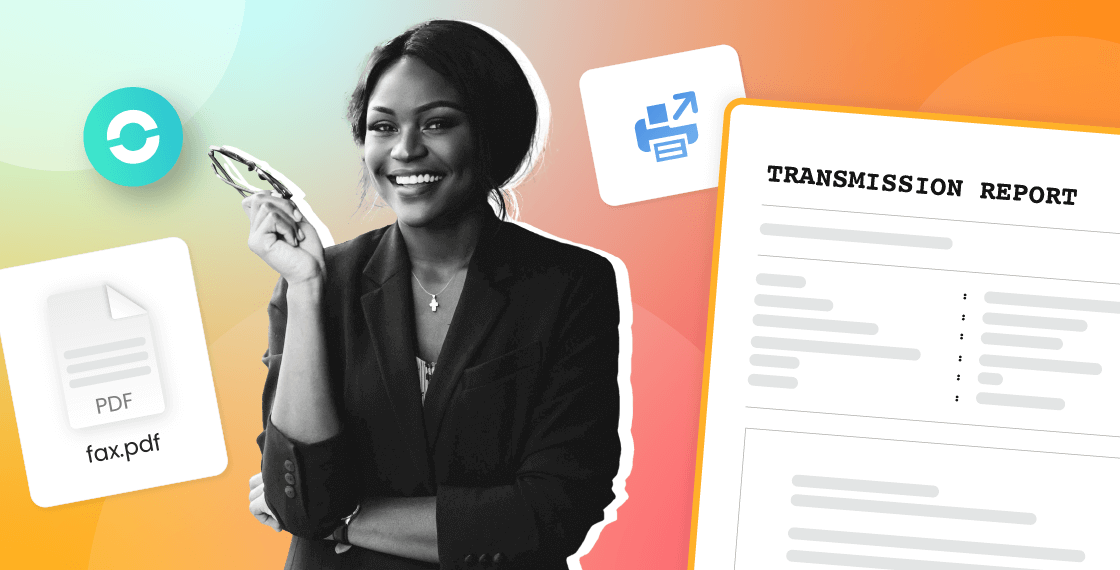 In an era of instant messaging and emails, faxes may seem obsolete, but they are still as relevant as ever. They maintain the message's original format and typesetting which may be distorted in emails and are faster than regular mail.

Messages are also encrypted for added security. Further, since faxes have been around for so long, you may have a large section of the team that is comfortable communicating via fax.

Of course, the way faxes are sent has evolved and you can now send faxes over the internet. No longer do businesses need bulky fax machines. These machines are expensive, not scalable and finding replacement parts is becoming harder by the day.

The ease of use, budget-friendly operations and high level of message encryption make online faxes the ideal, modern alternative to these outdated fax machines. If you're wondering how to send a fax online for free - no credit card, here's what you need to know.
What is internet faxing?
Internet fax is a way of sending and receiving fax messages over the internet rather than regular telephone lines. Traditional fax machines work by transmitting data as pulses across telephone lines. Internet faxing follows the same process but messages are exchanged over the internet.

You can use any device that is connected to the internet to send online faxes. To send a fax message, you would need a that includes an online fax feature or a stand-alone app for internet fax service. You can also send fax messages from your email account.
How can iFax for free without a credit card?
There are two main ways you can send a fax online for free (no credit card).

Firstly, you could try sending a fax from your Gmail account. For this, you will need to first subscribe to an online fax service with your Gmail account. You can then compose a message and attach the document to be faxed. In the address field, enter the recipient's fax number and click on the Send button.

Alternatively, you can use a VoIP phone system like Ringover that offers an internet-based fax service. The app can be installed on your mobile, tablet, desktop or laptop. Once you've logged in to your account, enter the recipient's fax number in the faxing window and attach the document that needs to be sent.

Choose between sending it immediately or scheduling it for later and click on the send button. The process may differ slightly from other VoIP service providers.
Are there any truly free online fax services?
If you want to send an occasional fax, you could find websites and apps through which you can send fax online for free (no credit card). Some of the popular online fax service providers include:
iFax

Fax.Plus

HelloFax

SmartFax

CocoFax
However, these services may not be suitable for businesses. The free service is typically limited to a specific number of pages and the cover page of these fax messages may feature advertisements.

They may also be limited to only sending faxes and may not allow you to receive fax messages on the same account. To get access to the complete range of features, you would probably need to pay a premium and upgrade to a paid subscription model.
Is there a totally free fax app?
Reliable, high-quality services are never free. As a business, you don't want to risk having partners and customers receive partial faxes or faxes with another company's logo on the cover page.

The paid version of these internet providers vary from vendor to vendor and the scope of services provided. For example, some internet fax companies may offer multiple plans based on the number of pages you can send each month.
How can iFax electronically for free?
Sending documents as faxes rather than emails is a much more secure mode of communication. You can use it to send quotes to customers as well as bills to vendors. If cost is an issue, rather than settle for an app that offers limited free service, it would be better to sign up with a VoIP service provider like Ringover for their call center or contact center solutions.

Ringover is an all-in-one VoIP business communication service provider. Their services extend beyond inbound and outbound voice calls to include video callings, , text messaging and internet faxes.

There are no additional fees for sending and receiving messages online via fax. You can use any device connected to the internet to exchange fax messages and you can choose to print all or selective messages. You could even choose to go completely paperless.

Ringover further helps control costs by eliminating the need for expensive hardware and the maintenance costs associated with it. All the Ringover plans, Power, Business, and Advanced are inclusive of an internet fax service. These plans start from $21 per user per month. Alternatively, you can subscribe exclusively to Ringover's fax services at a low cost of $4 to $6 per month.
Start sending internet faxes with Ringover
Ringover offers complete VoIP communication solutions for businesses of all sizes. The system is quick and easy to set up and you could even keep your old fax machine. Alternatively, you can choose a new local or toll-free number.

As a growing business, the Smart or Business packages priced at $21 and $44 per user/month respectively would be the ideal match for your needs.

In addition to internet faxing, the Smart plan also includes unlimited inbound and outbound calling to numbers in 110 countries, video calling, screen sharing, call forwarding, transfer and recording and access to call statistics.

The Business plan has these and more advanced features such as CRM integration, SMS messaging, ring groups, smart routing, etc. The Advance has even more sophisticated telephony tools on offer.

So, pick the plan that suits your business. Get the app installed on your team's devices and start sending faxes.