Sales prospecting
2022 Guide to the Best Tools for Generating Sales Leads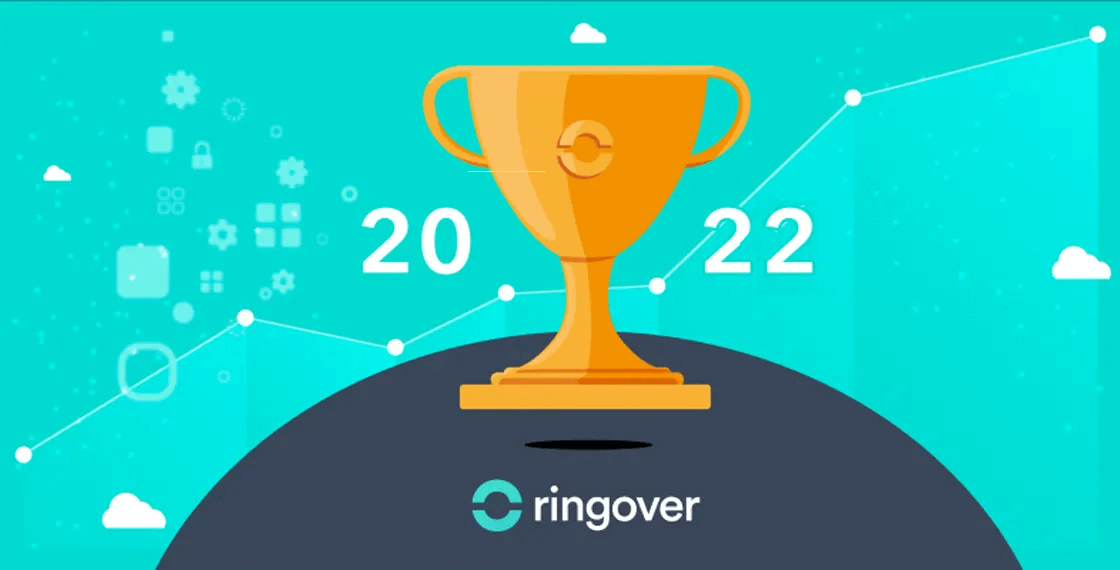 Summary
Hunter.io, for contacting anyone by email
Crystal (Crystal Knows) is the software platform for adaptive selling.
Phantombuster, for custom growth hacking
Better Proposals, for speeding up your sales process
Bloobirds, for converting more prospects
Xtensio, for creating beautiful lead generation content
First ECO, to detect relevant prospect information
noCRM.io, the simplest CRM
Sellsy, the all-in-one CRM
Leadoo, to convert website traffic into leads
Act-on, to attract and convert more prospects
Userlike, all-in-one live chat and messaging tool
Leadfeeder, to see which companies visit your site
Ringover, the cloud phone that brings sales teams results
Tradefest, the opinion platform for choosing your events
Swapcard, for tracking down leads from events
Brella, for powerful event-matchmaking
Send us your recommendations!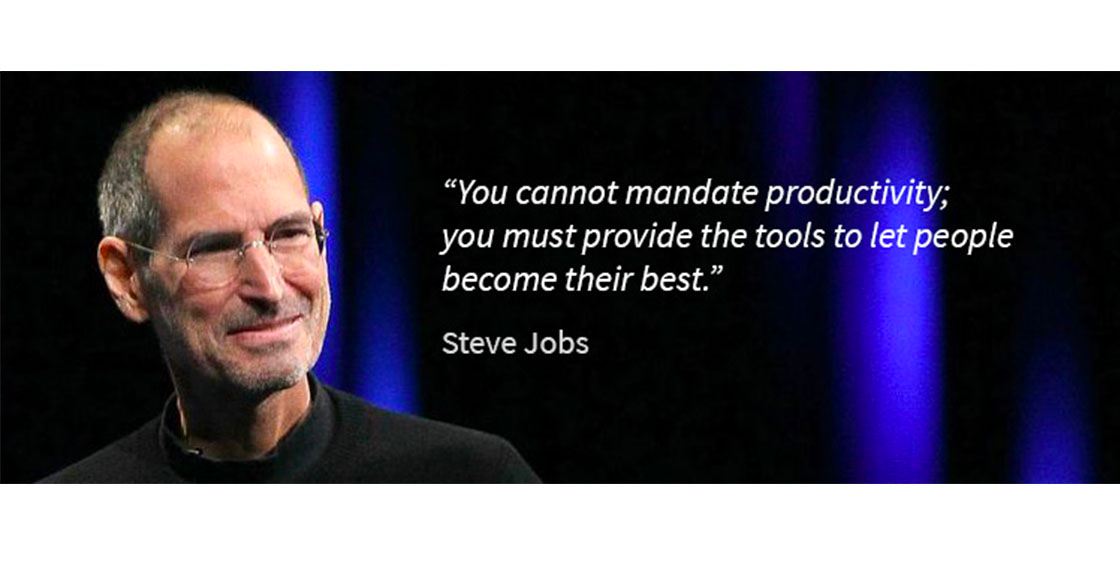 And who can better shed light on the importance of tools when it comes to your company's performance? Among the many lessons in professional productivity from Apple's former CEO, this one clearly highlights the importance of finding and putting the right tools at the disposal of your sales and marketing/growth hacking teams. Requiring a high level of performance for your B2B lead generation is one thing, but you won't reach your objectives if you don't provide your teams with the best conditions for making calls, targeting the right companies, qualifying contacts, organising their work, setting up effective campaigns, and carrying out business intelligence (BI).In 10 years, business spending on cloud services has jumped from $0 billion to $200 billion. This explosion of the market in recent years has allowed the development of a multitude of tools to help companies manage leads: to find more, better-qualified leads and deliver more personalised pitches to convert more clients. Which CRM to choose for my lead generation? What's the best email tool to use for my campaigns? Who offers the best marketing automation software? With which platforms can I organise effective and actionable BI? Which phone systems will improve my performance?In our 2022 Guide to the Best Tools for Generating Sales Leads, we'll discuss the software and platforms that will become your best friends in your business development.If you yourself are a software publisher who helps companies with their sales lead generation and would like to be listed in this article, please send an email directly to paul@ringover.com.Here we go!
Hunter.io, for contacting anyone by email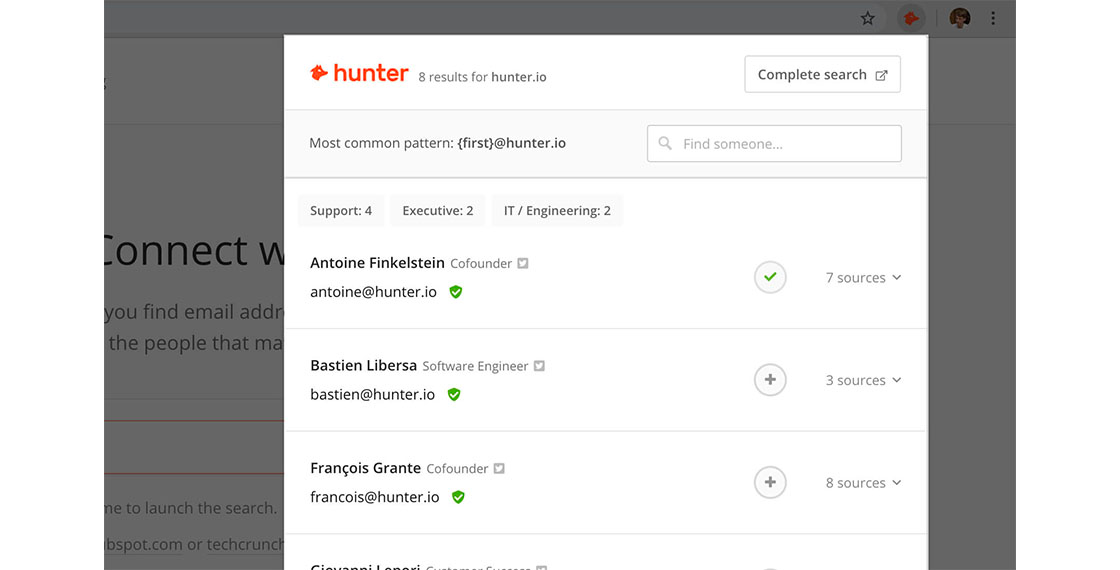 Hunter is a tool for tracking down professional email addresses online. With the Email Finder, Hunter will provide you with a verified email address based on a person's name and their company domain with a confidence score that ensures you'll reach your contact.Among the many email search tools on the market, Hunter is among the most widely used and reliable. The site claims more than 2,000,000 users worldwide and is regularly cited as a top source in articles comparing email finder sites.You can use Hunter for free for up to 100 emails per month, which allows you to test out the solution under real conditions. If you wish to use it to generate your sales leads, their rates according to desired volume range from 1,000 emails for €49/month to 50,000 emails for €399/month.
Crystal (Crystal Knows) is the software platform for adaptive selling.
Trusted by the largest Fortune 500 brands and many of the world's top sales training organizations - like John Barrows and Sandler, Crystal uses the well-validated personality framework, DISC, to reveal how buyers naturally behave, communicate, and make decisions. By arming sales teams with rich personality insights, sellers can employ adaptive selling techniques to better communicate and build relationships with their buyers.When sales teams implement adaptive selling techniques into their sales operations, it results in more effective sellers, stronger sales performance, and a differentiated buying experience.
Phantombuster, for custom growth hacking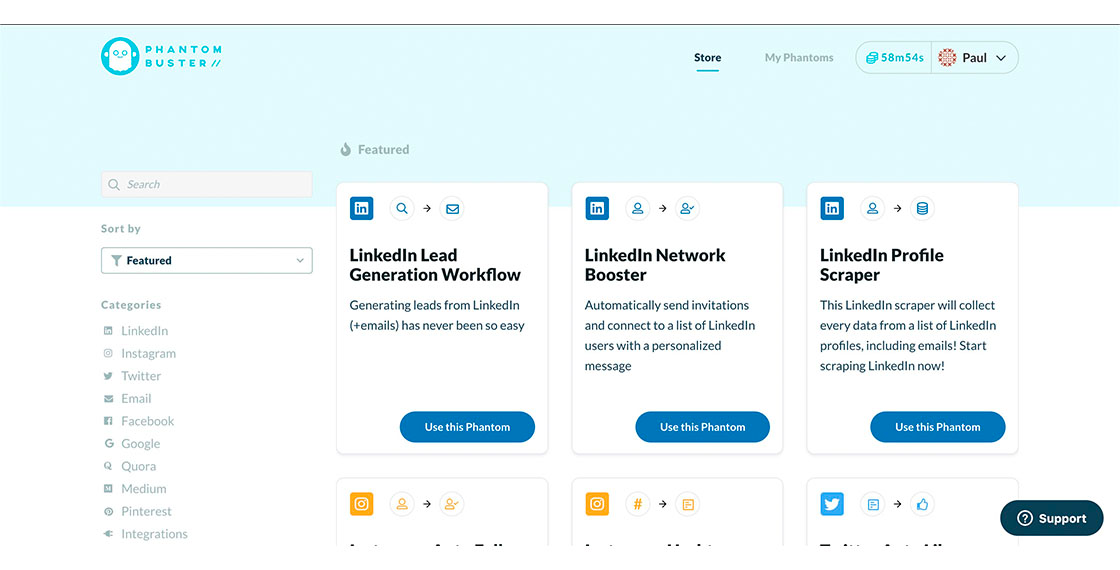 Phantombuster is a library of APIs made available to you to build campaigns and carry out custom hacks. Simply put, these are tools with specific uses that can be combined to create growth hacking strategies through the following platforms and support networks: LinkedIn, Instagram, Facebook, email, Twitter, Quora, and Medium. It is important to understand the uses of the different APIs in order to realise the extent of the possibilities that Phantombuster offers: database scrapping, automated actions on social media, data enrichment, email invitations, and more.With a monthly subscription, you can use a certain amount of time credit that is consumed whenever one of your APIs is running. You can also test tools that may interest you for free with a trial hour credit. While getting started can be tricky, the site's support is extremely clear and detailed, and their team highly responsive to the smallest query.
Better Proposals, for speeding up your sales process
Better Proposals is an amazing software that helps you write and send high-converting business proposals, as well as speed up your follow-up process. With a library of prewritten proposal templates, you can easily find the best one for your needs. The editor is easy to use and doesn't require any design experience. This means you can easily edit the templates and create a customized proposal in no time. The digital signature feature lets you turn your documents into legally binding ones and diminishes the need for printing. Make sure you get paid on time by integrating a payment option through PayPal, Stripe or GoCardless. With proposal analytics, you can see when your documents were opened, signed and paid, as well as how much time the reader spent on each of the chapters. Better Proposals offer a two-week free trial. The Starter pack designed for freelancers costs $19 per user per month. The Premium pack designed for small businesses costs $29 per user per month and the Enterprise pack created for sales teams costs $49 per user per month.
Bloobirds, for converting more prospects
Bloobirds is a sales engagement + playbook platform that guides SDRs and closing reps to convert more prospects into customers. It partners with your existing CRM. Bloobirds sits on top of it to make it more functional for the sales team. It eliminates admin tasks, makes selling more intuitive, and makes sure reps follow best plays with the in-app playbook's help.Bloobirds helps sales teams flow through their pipeline, it also collects crucial data and creates competitive insights.
Xtensio, for creating beautiful lead generation content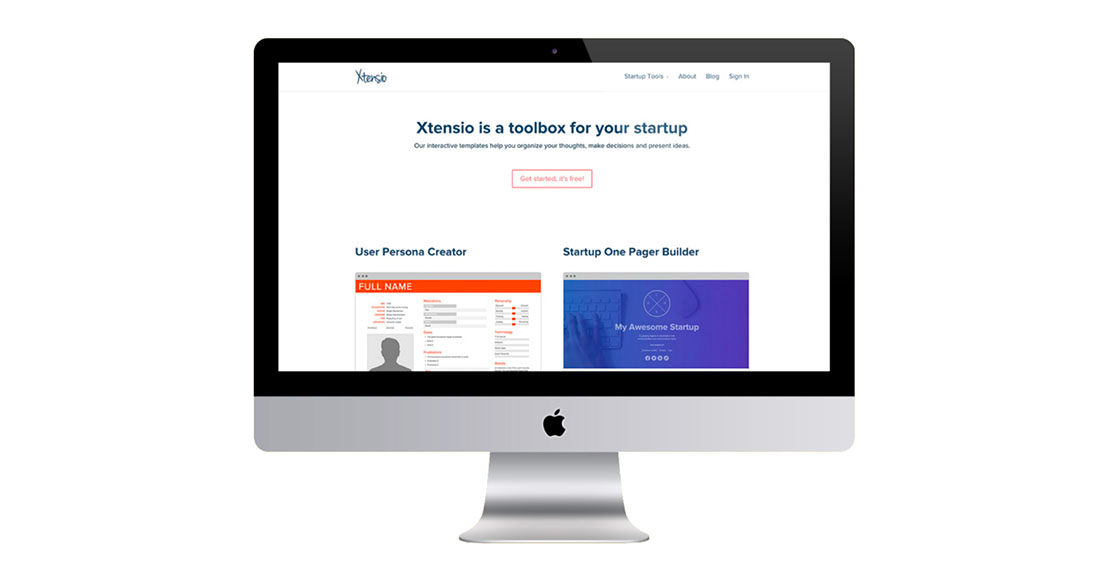 Launched in 2015, Xtensio is the bootstrapping effort of Fake Crow (www.fakecrow.com), a creative product design studio that specializes in digital solutions for forward-thinking companies. Xtensio began as a presentation creator for startups to visualize their company profile and show investors what they're all about. Today, anyone can use Xtension's creative platform to curate personas, one-pagers, landing pages, sales presentation decks, & much more.Its easy-to-navigate platform makes it quite easy to set up and use. No wonder it has been rated almost a full score of 9 out 10 in terms of ease of setup and use by users via G2.
With drag-and-drop and inline editing features, Xtensio is a flexible and responsive page builder. The interactive modules are tailored for all business needs with instructional placeholder content to guide your thought process. With your free account you can create: user personas, lean canvases, one pagers & more. With this tool, no technical skills are required to create powerful lead generation content. All you need is an idea and the eagerness to see your idea come to life!
First ECO, to detect relevant prospect information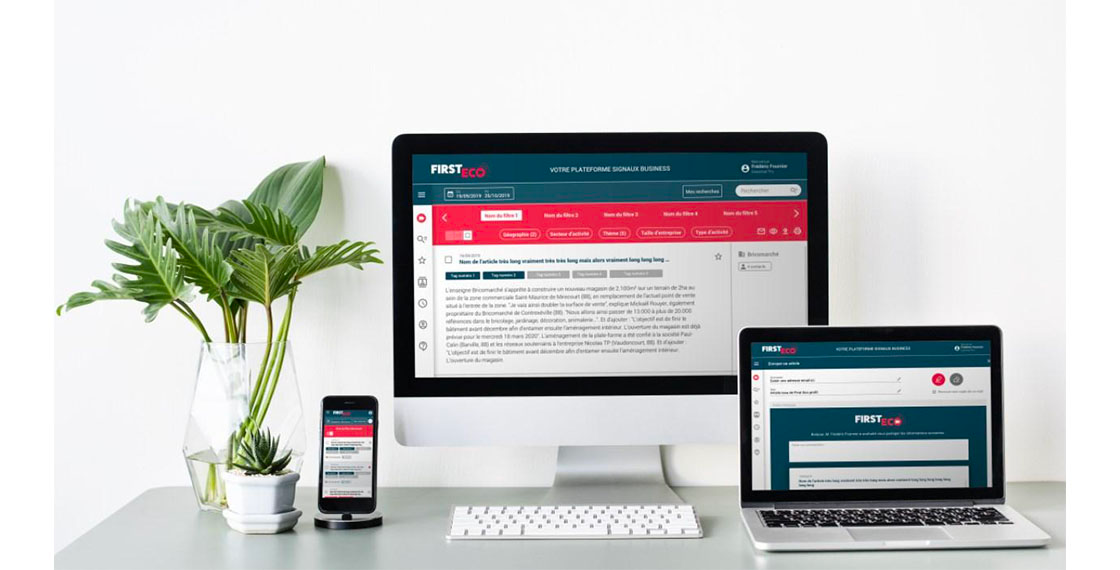 First ECO, available for the French market, is a Business Intelligence solution for B2B lead generation. This platform provides you with precise and up-to-date information on the news and projects of your leads, sales targets & customers. The team consists of experts in the collection and processing of business signals that serve your sales strategy.First ECO makes it possible to detect all news related to a given company which could be beneficial to generating business. Your sales approach is thus faster and more personalised.The platform also has advanced features that save time: advanced search, filtering, email alerts, geographic location, mobile app, generated leads sheet, etc. It also identifies more than 70,000 relevant and actionable business signals for your activity each year.
noCRM.io, the simplest CRM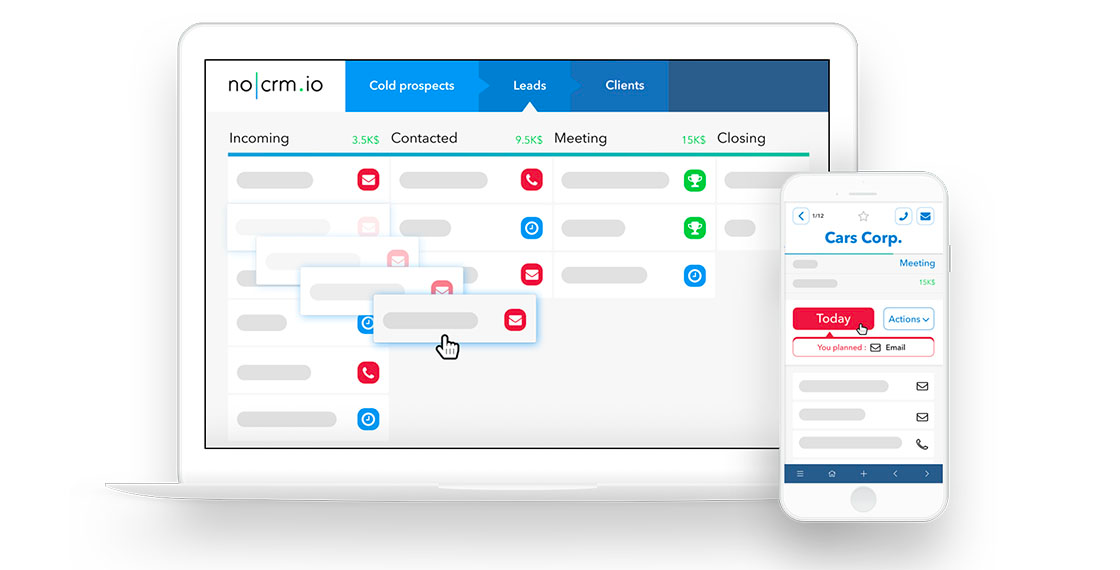 noCRM.io is a lead generation software that helps companies process leads. It simply traces a contact's path from lead creation to when they become a customer. Without requiring endless forms to be filled out, it's very simple to create and qualify leads through the conversion tunnel, which in turn will ensure a very high rate of use among your salespeople.It also provides users with advanced analytic reports and a global overview of the company's business performance.
Sellsy, the all-in-one CRM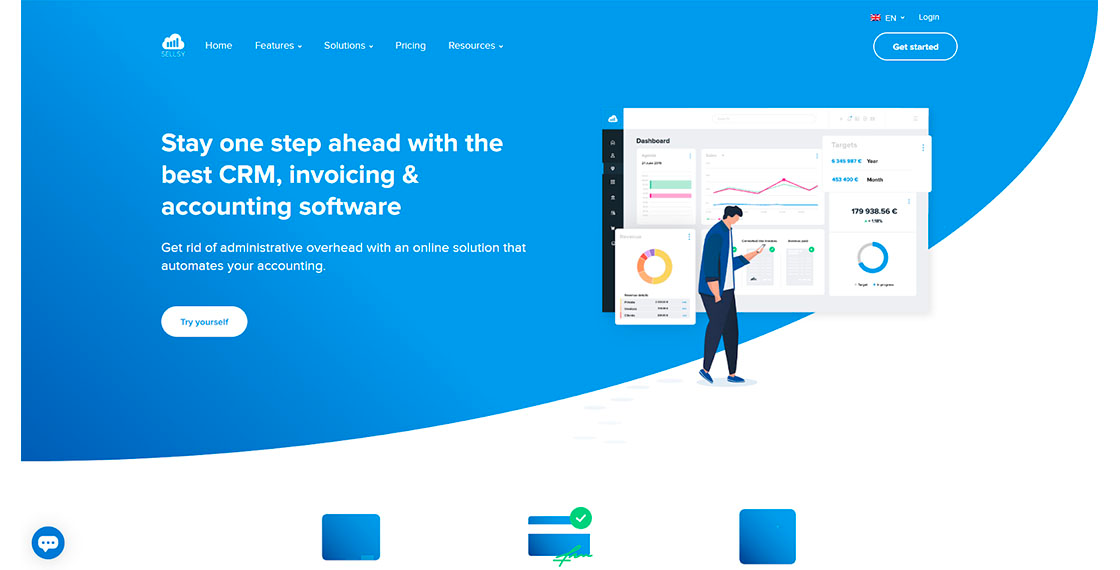 Sellsy is the ultimate CRM for managing your sales activity. It stands out for its ease of use and contact management done by pipeline views, which clarifies conversion paths and improves your conversion rates. It allows you to:
Easily manage your contacts and clients

Share emails, calendars, and tasks

Use drag and drop to manage your sales opportunities

Quickly identify leads to recontact

Access your CRM from a mobile app
In addition to managing your contacts, Sellsy supports you in the rest of your activity with invoicing and accounting software. Like the most efficient CRM, it integrates with your favourite tools to improve your productivity and bring you more ease on a daily basis. You can test out the solution with a free trial period.
Leadoo, to convert website traffic into leads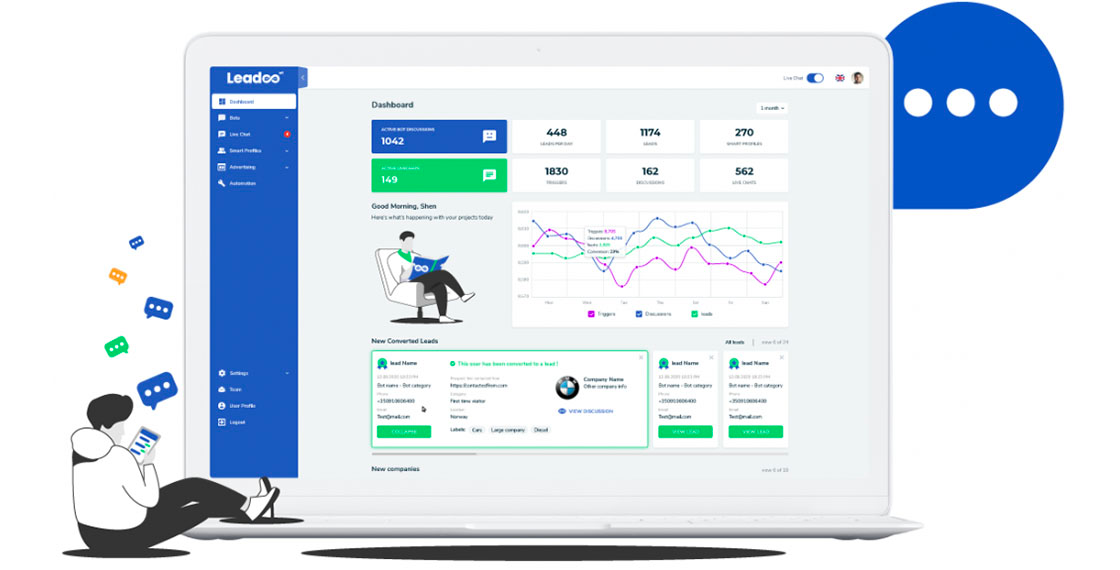 Everything your company does creates awareness, and all customer journeys begin online. People you're able to reach will inevitably start their buyer's journey on your website. But how to turn that website traffic into results? Leadoo is the only lead-driven marketing platform that is all about helping companies to turn their existing website traffic into results. Leadoo…
turns attention into interest by helping you to offer scalable 1-to-1 service for all your visitors.

fosters interest and turns it into desire by making sure you can stay connected with your prospects on and off your website.

boosts action by converting 30-70% more online sales, contact requests or whatever type of leads you're looking for.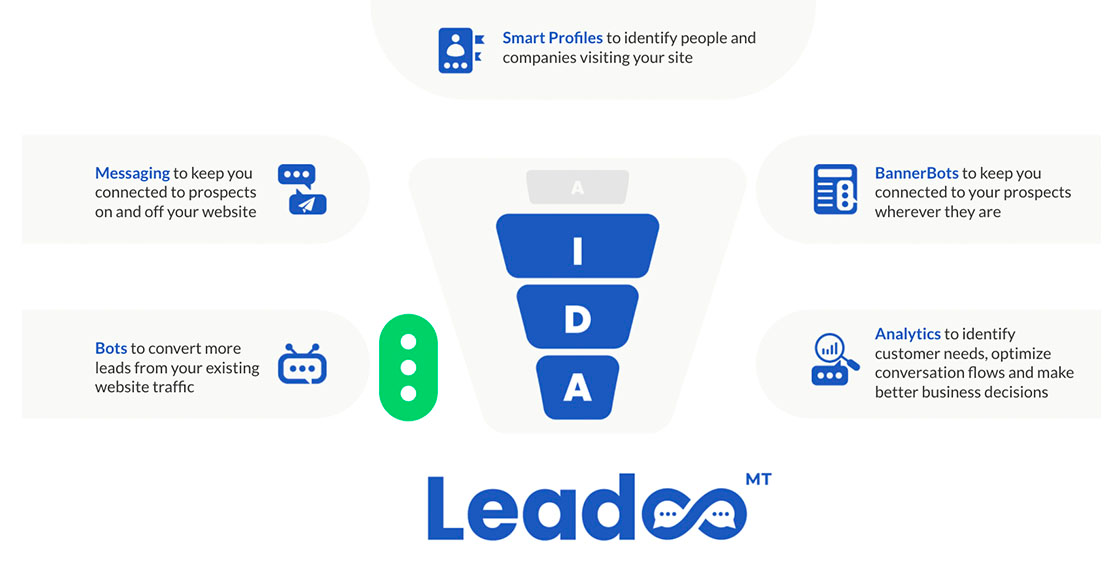 How do they actually do it then? Leadoo is a unique combination of content-embedded chatbots which convert really powerfully, and advanced tracking and identifying techniques that follow every movement visitors do on your site. It can identify where visitors work, keep you connected with prospects on and off your website with messaging via platforms like WhatsApp and FB Messenger, and uses BannerBots that turn traditional banner ads into conversion machines that work everywhere in the internet.
Act-on, to attract and convert more prospects
Act-On makes it easy to create and optimise your lead generation strategy. With this genius tool, you can easily identify the content and channels that are delivering the best payout on your marketing efforts, and close the loop on what attracts, interests, and engages your target buyers at every step in their journey.This platform is known for its website lead generation tools that help marketers to drive relevant traffic to their website, correct common SEO problems, deliver the right content to the right prospect and the right time, and to capture more conversion using intuitive prospect forms. Act-on's marketing automation platform puts you in the driver's seat to steer unknown prospects into qualified leads. This in turn helps to increase sales revenue for your organisation. Act-on's lead automation software has been rated an overall 4.3 out of 5 via Capterra with natable reference to its excellent ease of use.
Userlike, all-in-one live chat and messaging tool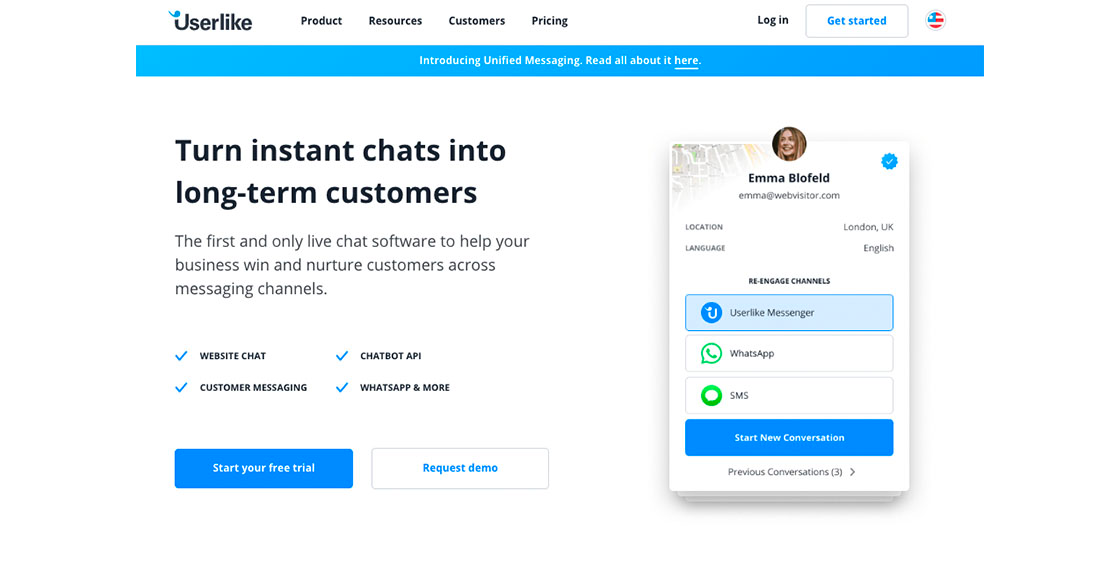 Userlike is the first and only live chat software to help your business win and nurture customers across messaging channels. Whether that's on your website or through messaging apps like WhatsApp, FB Messenger or SMS, Userlike makes it easy to get in contact with your website's visitors. Userlike's features make it easier than ever to help your team generate sales. When customers need help, they can simply send you a message when they have a question. But why wait? If you notice a customer has been staying on one page for a while, you can proactively reach out to them, making missed opportunities due to doubt a thing of the past. Setting up operator skills will connect your customer to a support agent who's most qualified to answer their questions, making it easy for them to get the best help. And instead of explaining where to take a left, where to go right, and where to go straight, with Userlike, you can take your customer by the hand and guide them to the right page of your website.
Leadfeeder, to see which companies visit your site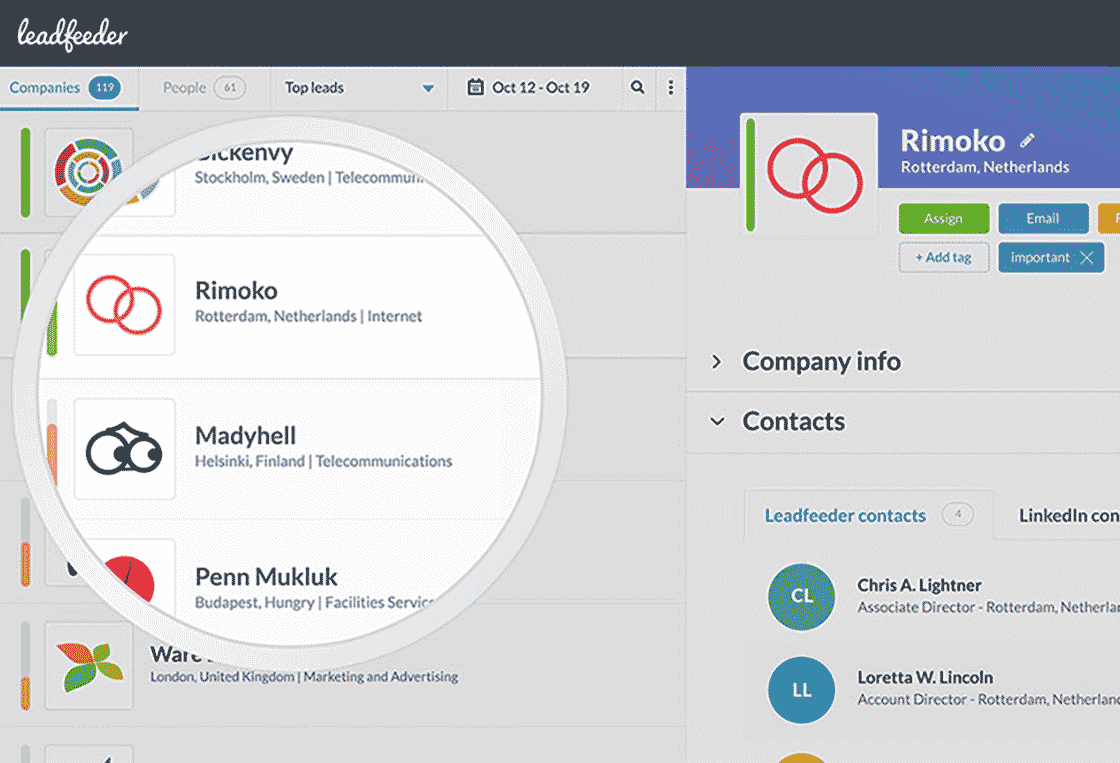 Leadfeeder is a Helsinki-based startup that helps B2B companies generate new leads from website analytics. It is suitable for business of all sizes across all industries. It shows you a list of companies that have visited your website and you can see what pages they loaded and how they found you.Leadfeeder's cloud-based SaaS application offers integrations with services such as Google Analytics and LinkedIn. It can also be integrated with CRM software, which allows qualified leads to be added directly to the sales pipeline concentrating their sales efforts on the high-potential opportunities. Instead of cold-calling contacts, now you can contact people who have already shown interest and you can do that at the right moment.Furthermore, it can track the actions of email recipients on user websites. All this is available to you just within an hour of installation. See for yourself with a 14-day free trial!
Ringover, the cloud phone that brings sales teams results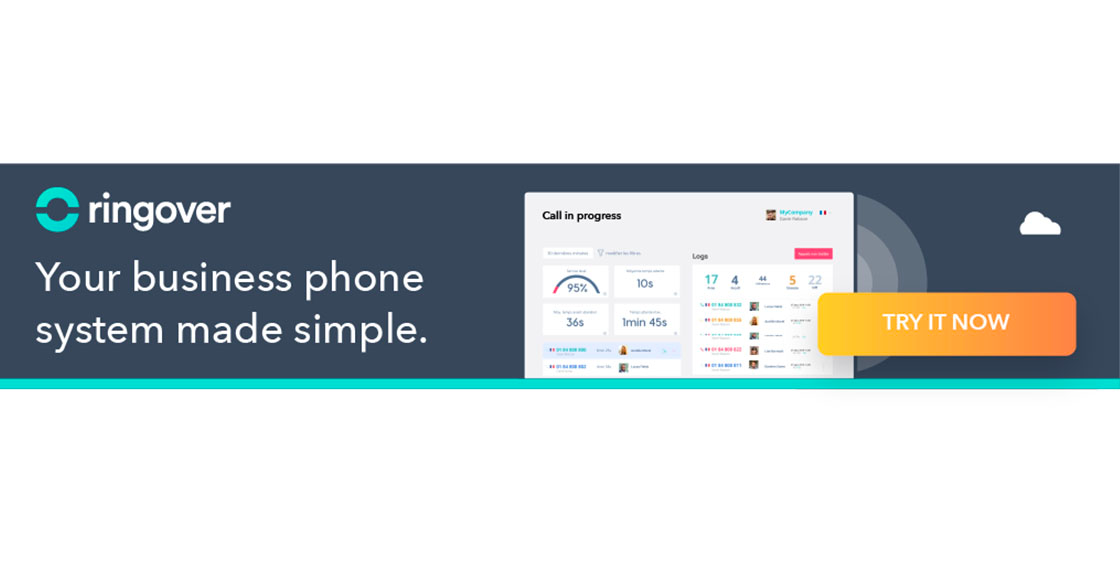 Ringover's cloud based solution for call prospecting offers numerous advantages to help sales teams on the phone. In addition to its easy setup and use, the telecom software connects to your CRM tools for a considerable gain in productivity. Ringover provides features for:
Training and supervision: call recording, double listening, whispering, etc.

Live monitoring: access all of your teams' live call statistics

Saving time: make calls in one click and better organise your teams with after-call time... and many other features to discover
Best tools for capturing leads at events
And because sales lead generation also involves participation at business events, discover these tools to better succeed in your sales activity during conferences or trade shows.
Tradefest, the opinion platform for choosing your events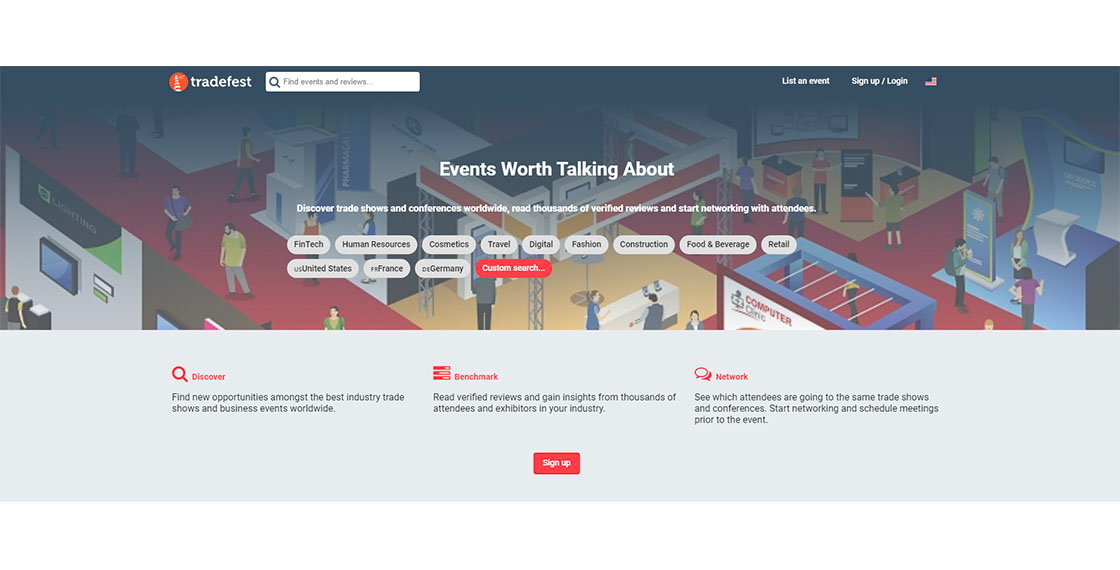 Choosing an event starts with choosing it well! Tradefest is a review site for finding the best professional events in your sector. By consulting the opinions of participants, you can compare various fairs, shows, and conferences in your area to find the one that will send your sales shooting upwards. On Tradefest you'll find thousands of events all over the world and just as many verified reviews with genuine feedback, so you'll never again invest in an event with little impact on your business.
Swapcard, for tracking down leads from events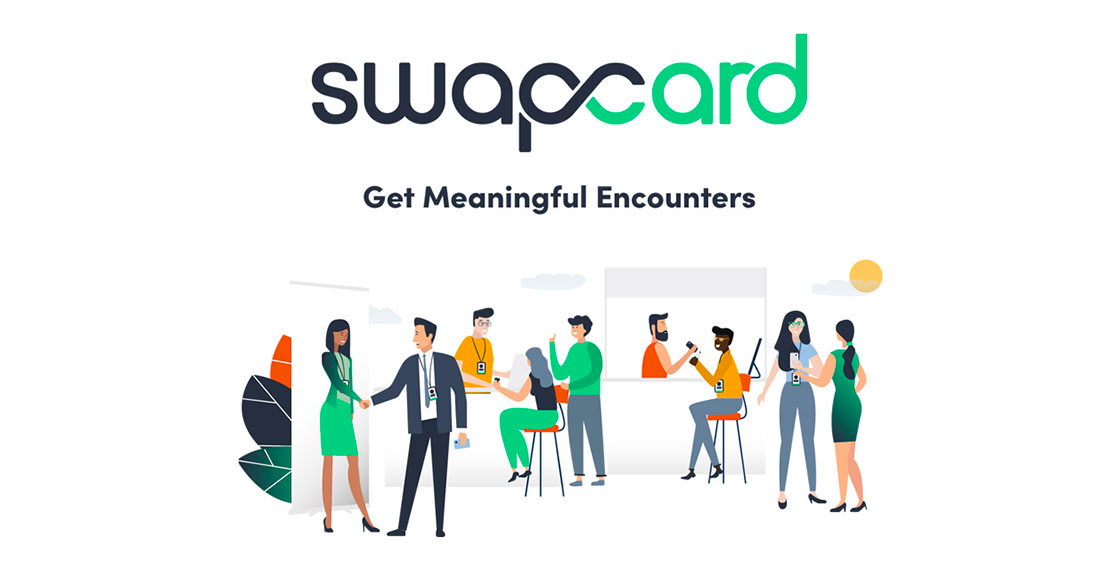 Swapcard is a smart event networking platform powered by artificial intelligence and managed by humans. It allows event organisers and their stakeholders (visitors, exhibitors, and speakers) to take advantage of an event to highlight what matters: personal interactions, personalised experience, and growing income. Swapcard works with leading event organizers worldwide by providing a state-of-the-art mobile and web solution. The platform enables event organisers to be able to communicate directly with attendees through an email chain. Resources such as ready-made graphics are also provided to users to promote use of the app.Access the list of participants, organise meetings with the right people, create your own agenda and gather statistics to calculate your ROI. It's easy, and it only takes a few clicks! During events, use the mobile app to collect rich information from the people you interact with in a structured manner. All the information you need would be well stored and detailed making follow up work a breeze.
Brella, for powerful event-matchmaking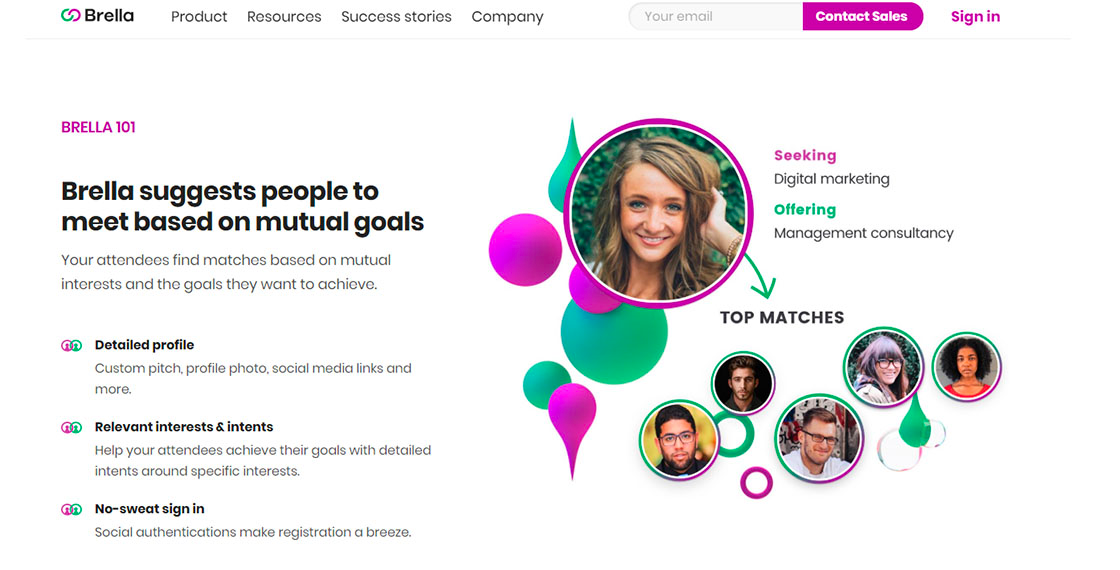 With Brella, your exhibitors can finally find the buyers interested in their products and schedule meetings with them. Founded in 2016 in Finland, Brella's artificial intelligence-powered platform, is used by the largest events in the world to help attendees and exhibitors reach their business goals.The way that it works is simple. Attendees choose their interests and their event goals, then the AI suggests the best people to meet. Brella would matchmake attendees based on their interests, profile and the goals they want to achieve at the event. For example, a startup founder looking to raise funds could be instantly introduced to angel investors via the Brella app so that they can start a conversation and plan their meet up time at the event.The AI application ensures that all of your event meetings would be highly relevant ensuring you make the best use of your time.
Send us your recommendations!
If there are other tools that you are using or have created to help you boost your lead generation activities, send us a message at ginelle.bell@ringover.com.We would love to add more items to this list!