Customer service and VoIP
8 techniques to reduce wait time for your customer service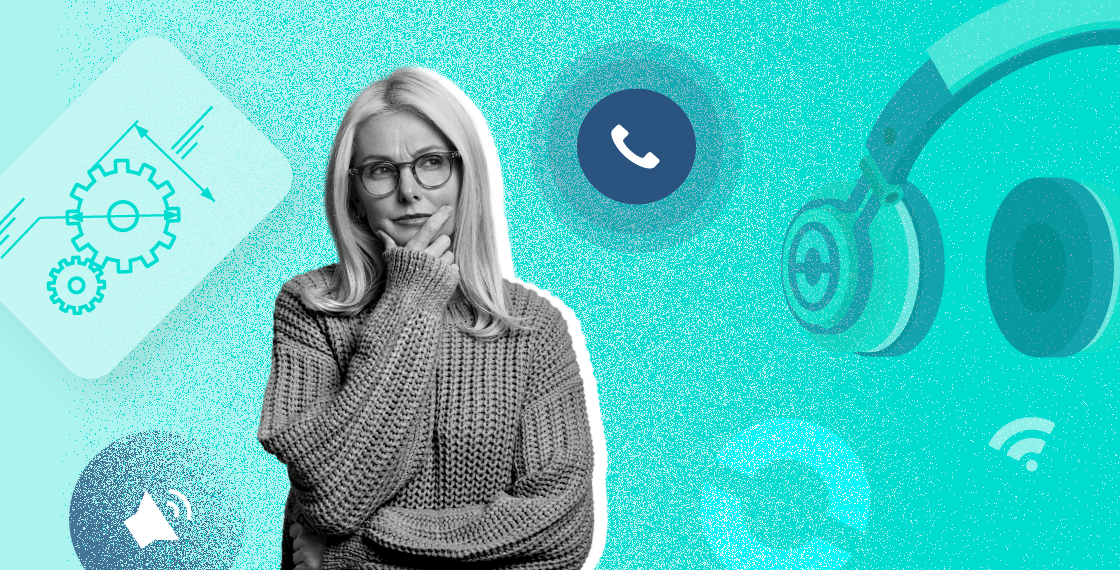 You know without a doubt that your customer service is your best ally for satisfying your clients...or your worst enemy, if it doesn't succeed. So it's no surprise that one of the main consumer criticisms with regard to customer service is the time spent waiting to speak to a representative on the phone. However, with these few simple guidelines, decreasing wait time is possible for everyone.Discover 8 tested and approved techniques to reduce queue times for your incoming calls:
1. HAVE A WELL BUILT HELP CENTRE
Numerous calls from clients can be avoided if they can find the information they seek when they need it. It's therefore up to you to put yourself in your clients' place and develop a comprehensive and easy-to-use FAQ (Frequently Asked Questions) section. This will notably include all steps involved with setup, including screenshots and videos of your product in order to make the explanations as plain as possible. In the discovery phase of the product, you can send a few select articles directly to your clients to help them take ownership. And the rest of the time, don't forget to provide a search engine so that answers to questions can be easily found, while updating your FAQ regularly in case of changes or new features.
2. PROVIDE DIFFERENTLY TIMED CHANNELS FOR YOUR CLIENT SERVICE
All of your clients' questions don't necessarily require an immediate response. While it's important to have a direct phone number in case of problems that are urgent or difficult to explain, you can attend to others through email or a round-the-clock messaging service. You can also commit to a standard delay and respond to clients without them waiting needlessly on the phone.
3. OFFER TO CALL YOUR CLIENTS BACK
Another way to exchange with clients without making them wait over the phone involves taking down their number and calling them back at a time convenient for them. This way you can roll out your calls through the day and avoid buildup during peak times when your resources are too stretched to get to them all.
4. BE PROACTIVE WITH CONTACTING YOUR CLIENTS
What if the key to customer service was getting in touch with your client before they even needed help? This is the principle behind "Customer Success:" contacting your clients in a proactive manner (with the help of a tutorial, an email, a call, etc.) in order to anticipate their questions and ensure that they're getting every advantage they can out of your product.
5. INDICATE ESTIMATED WAIT TIME
It's easier to wait when we know for about how long we'll need to do so. If your phone system allows, try as closely as possible to announce an accurate wait time. If you announce a 5-minute wait for your client, they have the choice to continue waiting or try another channel of communication: email, chat, social media, etc.
6. SEND REQUESTS TO THE RIGHT AGENTS
Depending on the company, certain customer service questions can be dealt with by different departments: billing, IT, customer service (for treating questions regarding use) etc. To avoid having all callers hold in the same queue, add a practical and easy-to-use interactive voice menu to your phone system (press 1, press 2…). Take care, however, not to create an interactive voice menu that's too complicated. Beyond 2 or 3 prompts, you risk losing clients in the depths of your phone system.
7. OPTIMISE YOUR RESOURCES IN REAL TIME
If you're able to keep track of your call statistics (most frequent days and times for calls) and view the situation in real time, you can decide to allocate more or fewer resources to incoming call reception in a more dynamic way, as needed. Your agents can then use low periods to treat other requests: return calls, email, instant messaging, and messages through social media.
8. OPTIMISE POST-CALL FOLLOW-UP
Once a call has been dealt with, you'll certainly ask your agents to add information to the client's file so that future requests can be better treated. This post-call follow-up can greatly affect your call queues. Choose a phone system integrated to your CRM in order to automate the saving of information (day and time of the call) and facilitate the filling out of your client's file during a call. You'll save precious seconds per call, which will translate to many minutes at the end of the day.With this advice, you'll be ready to provide your clients with the best assistance possible. Don't have all of the above mentioned features with your current phone system?Discover RingOvers