Sales prospecting
How to Write Sales Follow-up Emails with Templates and Examples
Managing outreach is key for success, as the numbers show persistence and repeated outreach leads to a higher conversion rate. In fact, 80% of sales require about 5 follow ups to successfully close the deal. Digital technology has created a multitude of options to reach prospects. Among those options, follow up emails have emerged as one of the most important outreach channels for sales representatives.

That's because prospects check their inboxes frequently, and view it as an important communication channel and source of information. Email is generally more official and formal than, for example, messages exchanged on social media. So perfecting the art of the sales follow up email is a key skill for any salesperson.


Optimize Your Email Campaigns (Free Trial)
What is a follow up email
A follow up email is an email or sequence of emails sent to a contact you've already interacted with. Follow up emails can be sent for several reasons. In many cases, it's a sales follow up email. A sales follow up email is defined as when an email is sent to a prospect that's already been contacted. The purpose of a sales follow up email to advance the lead in the .

Sales follow up emails can be part of a sequence of emails which all have the same end goal: the .

When you have not yet gotten a response from a prospect, the follow up email is a key step in getting the prospect to interact with you. That's why there is so much pressure on writing the perfect one! It's your moment to catch the prospect's attention and develop your relationship with them. But if you reach out to them too frequently, or with the wrong messaging, you risk alienating them. To find the right timing and easily manage emails, many sales professionals have turned to a like Cadence by Ringover. Cadence automates outreach to leads and with other business software like CRM so you'll never have to enter data more than once.


Why people don't respond to emails
One of the biggest mental blocks to sending follow up emails, especially sales follow up emails, is the fear of not getting a response. This is especially difficult when you're already waiting for a prospect to get back to you. One way to get over that mental block is to understand why people don't respond to emails. Once you have a better idea of why people don't respond to emails, you'll be able to improve the quality of your emails and ultimately, your response rate.

Most businesspeople, consciously or unconsciously, triage their emails. They will respond to the most urgent messages, leave others for a later time, and decide not to respond to others.

So what makes the difference?

Well, it's a universal question that has even prompted academic research. The findings?


Factors that impact email open rate
People usually put off responding to emails if they think they'll need to respond, read attentively, follow links, or open attachments.

Other factors that impact how recipients handle emails include who sent the email, how many recipients are in the email thread, the perceived time or effort necessary to handle the email, how busy the recipient is, and of course, the urgency of the message.

Unfortunately, many of the factors determining whether your email gets opened, much less responded to, are out of your control. But the good news is that if you can ensure your contact receives your email, they will see it. And understanding the factors that determine your response rate helps you to empathize with your contacts. In conclusion, when sending sales follow up emails it's best to remain polite and friendly, regardless of whether the prospect responds.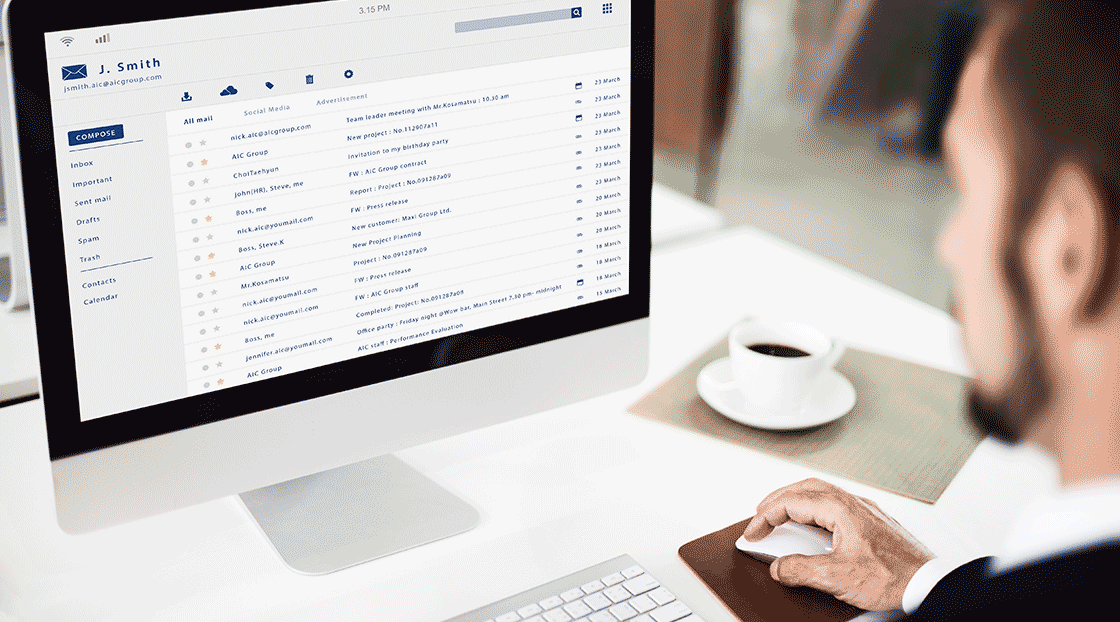 How to write a follow up email with examples
Set your objective
Once you've had the initial contact with your prospect, the moment comes to follow up. Before you start writing the email itself, decide your objective. What is your desired outcome of the email? If this is a sales follow up email, you're probably trying to integrate the prospect into your sales funnel.

Therefore, your follow up email should reflect where the lead is in the sales funnel. Perhaps you're nurturing the lead and your intent is to convince them to download a piece of content. Or the lead is farther along in the sales funnel, and you're inviting them to begin a free trial of your product.

Wherever the lead is in the funnel, if you know what action the prospect should take after reading the email, the writing process will be more efficient and the email itself more clear and effective.


Open with context
Think of how many emails you receive every day. It's no doubt the same, or possibly even more, for your prospects.

So given the crowded nature of inboxes everywhere, it's extremely difficult for people to keep track of what's being discussed in each email thread. If you begin each email with context, you'll help prospects pick up the conversation quickly. They won't have to search through prior emails (that dreaded task) just so they can understand what you're talking about.

So, what should you include in this section?

Remind the prospect who you are and that you have been in contact previously. This is especially important if you haven't been in touch for a while. But, keep it short! This part of the email shouldn't exceed more than one sentence. Here are a few ways to quickly give context:


We met last week at [location/event] and connected over [topic].


I'm [name] from [your company name], we spoke [date] about [topic].


Our friend [mutual friend's name] put us in touch to talk about [topic].


I am reaching out following the email I sent regarding [topic].
However you are starting your email, be sure to avoid two phrases that are practically guaranteed to make your prospects check out:


These two phrases are unclear and generally overused. Your prospect will have a better impression if you take a more direct and specific approach.


State your purpose
After you've jogged the prospect's memory with context, it's time to tell the prospect why you're reaching out. In other words, state your purpose. This is the precursor to your CTA, so you'll need to be direct. If you're straightforward, you'll sound more trustworthy and legitimate than if you beat around the bush.

Striking the correct tone is also important here, as you'll need to find the right balance. You'll want to sound professional but not formal, friendly but not overly casual. Generally speaking, the less you know someone, the more polite you should be. And your message should revolve around the prospect, not yourself. You need to convey immediately the value they will receive if they continue to read this email and respond to you.

Here are some examples of how to best state your purpose:


As we discussed, here is the case study illustrating how [product] achieves [result].

You're invited to [event], where you'll learn about [topic].

I'm following up with more information about the free trial I mentioned in our discussion...
Write a great subject line
Writing the subject line is the most important part of writing a follow up email. People open or delete emails based on the subject line alone. There's a lot of pressure to create the "perfect" subject line, so when you're writing your follow up email, your instinct may be to start with it. That may even seem logical since the subject line is the first thing the prospect will read.

But counterintuitively, it's best to write the subject line after finishing the email itself.

That's because the subject line should catch the prospect's attention and accurately reflect the content of the email. In fact, some think that writing an unrelated but catchy subject line is a great way to get the prospect to open the email. But it's a technique that could create bad faith, as the prospect could feel misled.

That's why it's best to write the subject line of a sales follow up email after having completed the email's content. If the email is already written, you know its subject matter and tone. Writing a catchy subject line that reflects the email's content will be much easier once the body of the email's done.

Here's a few tips for creating a strong subject line:
Use concrete figures for maximum impact.

Mention time-oriented words like "tomorrow."

Personalize the text to appeal to the prospect.
One final word on subject lines: remember to keep an eye on the length. If your subject line exceeds 60 characters (about nine words), it will be cut off. So even if you've written the best subject line in the world, if it gets cut off it will lose its effectiveness.
Send the email
You're probably wondering why we've included this last step.

Yes, sending an email is as simple as clicking "send." But there is one important factor to take into account: timing.

Timing is important when sending any email–you don't want to contact a prospect after business hours, for example. But timing is even more crucial when it comes to sending a sales follow up email.

You'll need to follow up quickly enough that the follow up email doesn't seem to come out of nowhere, and ideally even choose the right time of day.

While the latter consideration can be determined through testing, the former depends on the purpose of the follow up email.

Here's a few recommended time frames to send sales follow up emails.
Within 24 hours
Perfect time for a first sales follow up email. If you've had a first contact with a prospect, following up with them within 24 hours ensures the encounter is still fresh in their minds. Be sure to include any information you promised them and to follow the structure we've laid out.
Within five business days
You give the prospect some breathing space after the first follow up email, but you are still fresh in their mind. This is a suitable moment to remind someone you're waiting on a response to a meeting request.
Within a month
At this point, you'll need to keep the email short and sweet. Remind the prospect of your value offer, and make a direct request for a short call. Don't forget to give them the option to send you contact information for a colleague who would be better-positioned to respond to your queries. And of course, be sure to let them know how to opt out of your emailing list.
Follow up email templates
Having a selection of follow up email templates is one of the best ways to make the outreach process more efficient. That's why cutting-edge sales prospecting tools like Cadence by Ringover include a template library, which can be customized depending on your business's specific needs.

But for more general use, here are a few examples of follow up email templates.
Inquiry follow up email template
An inquiry follow up email is sent once a lead has reached out to your company, generally through form on your site. Usually it's best to reach the prospect by phone if they've supplied their number. Once you've tried calling them, send them this email as a follow up.

Hello [prospect name],

Thank you for reaching out to us! We do offer options with the functions and budget you mentioned. You can find more information on the page of our website [add a relevant hyperlink).

Would you like to discuss [your product/solution] in more detail? Are you free tomorrow at [provide a time option]? Or if you'd prefer to correspond by email, just let me know.
Content download follow up email template
Content forms are commonly used to capture leads. In fact, it can be helpful to have several pieces of content that act as lead magnets, like blog posts, case studies, or even an ebook. You can use this template as a guide when reaching out to a lead who has downloaded content from your site.

Hello [prospect name],

Thank you for downloading [content name]! I hope it brought you closer to [value offered by content].

Since you were interested in [topic of content], I wanted to send you [additional resource]. This [type of resource] helps with [additional pain point of client]. Let me know if you have any questions–I'm at your disposal!
Discovery call follow up email template
Once you've had a discovery call with your prospect, it's important to send a follow up email so the lead doesn't go cold. Here's a template to help you get started.

Hello [prospect name],

Thanks for sharing about [topics/goals discussed].

I've attached [resources shared/used during the call] in case you or your team wants to review what we've discussed.

And if you're looking for more information about [topic], you could also check out this [resource] which shows how [value provided].

As I mentioned at the end of our call, I'm at your disposal if you have any questions or if you'd like to speak again.
Quote or proposal follow up email template
The most disappointing thing is when a prospect doesn't follow up after you've sent a quote. Just don't let it show! Send a follow up email with strong value-adds to improve your chances of receiving a response.

Hello [prospect name],

Since I didn't hear back from you after sending the quote over, I wanted to follow up with you.

I reattached the quote just in case the original got lost. You also may be interested in this case study, which discusses how [similar client] found [desired value] by implementing [your product/service].

Let me know if you would like to discuss any questions, I'm available by phone or email.

Look forward to hearing from you!
Follow up email after no response template
This is the most crucial time to send a follow up email. If the prospect has been ignoring you for some time, the best approach is a direct follow up email.

Hello [prospect name],

I haven't yet heard back from you, so I wanted to ask if you're still interested? I definitely don't want to clog your inbox with unwanted emails! Let me know if you'd like me to continue reaching out.

And if you're not the right person to speak to on this topic, no worries. Just let me know who I should be contacting instead.


Tips to write sales follow up emails
Now that you understand what should be included in each sales follow up email, and a few templates to get you started, here's the final tips needed to write a great follow up email.
Use a sales prospecting tool. This type of software schedules outreach so your emails will be sent efficiently. Beyond that, sales prospecting software allows you to test timing and messaging so you can optimize your follow up emails with less effort.

Include a CTA. If the prospect doesn't understand what action they need to take, they most likely won't take any action.

Personalize wherever you can. The subject line and greeting can be easily personalized by including the prospect's name, but you'll get extra points for personalization in the body too. If you can incorporate mentions of the prospect's company, industry, or other specificities, the prospect will feel you're more invested in them.

Short and sweet is where it's at. As we mentioned previously, you should assume the prospects receive at least as many emails as you, if not more. So the more efficiently you can communicate your point, the better. You'll minimize your risk of losing the prospect's attention, and they'll appreciate that you were considerate enough to be direct.

Aim to help. If you send a follow up email with nothing but requests for the prospect inside, you risk alienating them. Thinking of follow up emails as a chance to deepen trust is a best practice. And one of the best ways to establish that connection with a lead is to offer them help. This can be resources, expertise, or more, so that the overall shopping process is less painful than it would be otherwise.
Automate follow up emails with a sales prospecting tool
Now that we've gone over the best practices, tips, and templates for sending sales follow up emails, the next step is to figure out how you can apply that information at scale. Cadence by Ringover helps you to automate prospect outreach across communication channels, including email. Plus, it integrates with your CRM and other business software so you always have updated prospect information and communication history. Curious to see how it can improve your sales outreach? for a free trial today!
Follow Up Email FAQ
How do you politely follow up in an email?
To politely follow up in an email, you can follow this template.

Hello again [recipient name],

I am following up on the email I sent regarding. Please review the email and respond to me as soon as you can. If I don't hear from you by the end of the week, I'll give you a call.
How do you follow up professionally?
When you are trying to get in touch with a fellow professional, keep these tips in mind for a professional touch.
Write an attention-catching subject line.

Be mindful of your tone. If you don't know the contact well, usually it's best to take a polite but friendly approach.

Keep it short and as simple as possible. Avoiding convoluted language is especially important.

Ask for what you want clearly. Efficient and clear communication is usually well-appreciated by professional recipients.

Keep in mind this may not be the right recipient for your ask. If you acknowledge this possibility in the email, the recipient will be more likely to respond because you'll have minimized their discomfort.

Be persistent, within reason. A good rule of thumb is to send three emails, with a fourth one just in case. Generally speaking, your follow up emails should be spaced out a little bit more as time goes on. This helps to avoid bombarding the recipient, while still reminding them that you're trying to get in touch.
How do you write a follow up email after no response?
Not getting a response from a follow up email shouldn't discourage you. Just keep in mind, reaching out significantly increases the chance of receiving a response. But, just dashing off a follow up email quickly may not set you up for success. To optimize your follow up email and increase the chances you'll receive a response, follow these best practices.
Include a CTA in your email. The recipient should have no doubt about what you would like for them to do.

Don't re-send your previous emails. You should acknowledge your previous messages and continue the line of conversation. Bonus points to you if you include new information in each follow up email.

Space out your emails correctly. If you send a profusion of emails one after the other, you risk crossing that fine line between persistence and pestering. Plus, if you're pursuing a sale, you can give the impression that you're desperate to make a sale–never a good impression to give.

Begin each message with a reminder of your last interaction. One good assumption to make is that your recipient is very busy. Starting out each message with a little bit of context means the recipient won't have to spend time searching their brain or previous email messages.
Is it OK to write a follow up email?
Yes, it's OK to write a follow up email, but there are a couple of considerations to take into account. Keep in mind you don't know why the recipient didn't respond to your initial email. So when you follow up, bring additional value to the exchange. This can be a resource or expertise–anything besides just reminding the recipient you're waiting on a response.

Offering the recipient the option to defer the conversation to a better time for them is also a great idea. They may just not be ready, or have the resources, to pursue your product/service at that particular time, even if they are interested.
What should I say in a follow up sales email?
When you're following up with a prospect, there are a few tips to keep in mind. Following this list will help you personalize any email templates you use, and make sure you're incorporating key best practices.
Be direct and efficient. No prospect wants to spend their time reading a lengthy email, so if you keep it short and sweet, you minimize the risk of losing their attention.

Make it easy for the recipient to respond. You can even provide the prospect with a numbered list for maximum efficiency. For example: Respond with 1 to never be contacted again, 2 if it's not the right time, but I'm interested, and 3 if you're interested and will respond soon.

Have conviction in your belief that your product will serve the prospect's needs. If you don't believe, the prospect certainly won't.

Bring value. This can mean sharing valuable information like statistics, resources like ebooks, or even a use case from another of your customers. This will set you apart from other salespeople, because you're bringing more to the table than just an ask.

When you send your last email, make sure it's clear it's the last one. Let the prospect know you're on the point of closing their file and this is their last chance. Sometimes that's all it takes for the prospect to finally reach out.
Do follow up emails work for sales?
Persistence definitely pays off when it comes to sales. If you send follow up emails that are to-the-point and pack a punch with added value, you'll have a higher chance of receiving a response from prospects. For help wiring those all-important sales follow up emails, check out the templates we've included in this article. Generally speaking,a cycle of four sales follow up emails is about right.
How do you follow up after no response sales?
When your sales follow up emails have not been getting a response from prospects, there are a few best practices that will improve your response rate.
Write a powerful subject line. If you don't grab the prospect's attention straightaway, you risk them not even opening the email.

Open with context. Make sure the prospect understands who you are and why you are contacting them.

Bring value to the exchange. The prospect will appreciate you empathizing with their needs, and making the effort to help them. Statistics, wisdom from your expertise, or even longer resources like an ebook or use case will set your sales follow up email apart from competitors.

Include a call to action. If the prospect doesn't understand what you need from them, they most likely won't take any action at all. You should make it as easy as possible for the prospect. If you're trying to schedule an appointment, suggest a time. If you think they are not the right person for them to contact, ask them who the right person is. To solicit a sign of interest, let them know all they need to say is "yes" to receive more information.