Call center
Top Business Intelligence Tools & BI Software to Analyze Your Data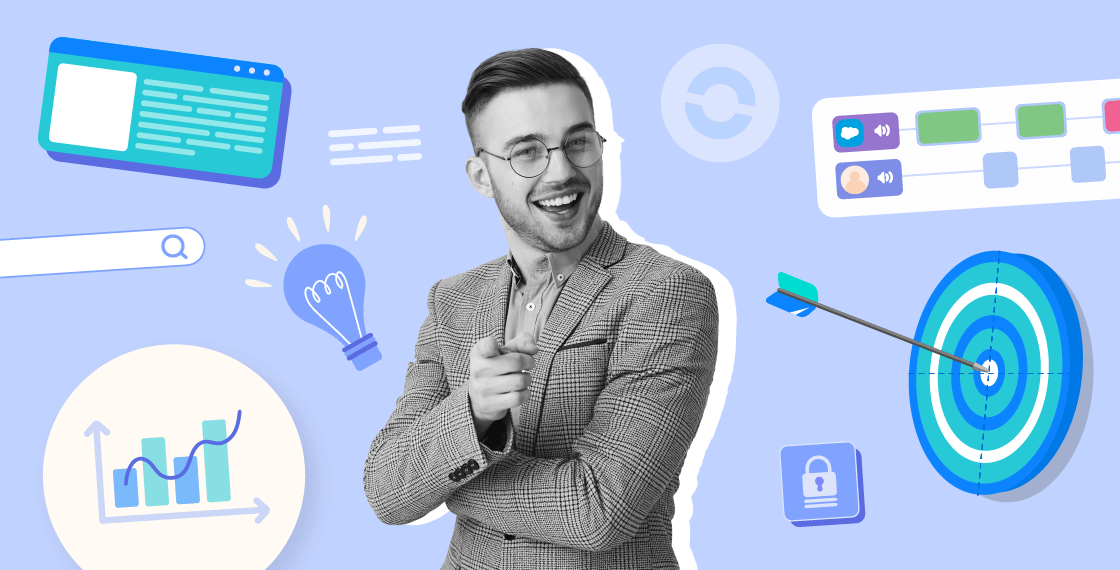 Summary
Keeping up with technological advances is key to business success. One of the most important tech advances of late is business intelligence. The goal of business intelligence is to improve the decision-making process and strategy implementation, ultimately increasing revenue and competitive advantage over rivals. To access these benefits, businesses leverage business intelligence tools, also known as BI tools. In this article, we'll take a deeper look at business intelligence benefits, business intelligence examples, and BI tools.
What is business intelligence?
Business intelligence combines business analytics, data mining, data visualization, and data tools to allow businesses to make data-driven decisions. Business intelligence uses historical and real-time information to create a comprehensive view of your business's data. Once you have access to this information, presented through accessible data visualizations, you'll be able to create strategy, decrease inefficiencies, and adapt to your customers' needs.


Try Empower


In order to successfully implement business intelligence, a company must pool their data and store it. Usually, the IT infrastructure pools the data in a data warehouse or data lake, which is a repository the business intelligence tool taps into. Alternatively, a business can use smaller data repositories called data lakes, which hold subsets of data for different departments or business units. This type of data structure is particularly useful for customer service or sales departments looking to utilize a business intelligence tool. Sales departments and customer service tools can leverage sales enablement tools to collect data on prospect and customer interactions to inform best practices.

There are multiple steps to a business intelligence process. Those steps generally include:


Data preparation, during which datasets are cleaned and organized for analysis.

Data querying

Leveraging data-based insights to create strategy
As business intelligence technology has advanced, more and more self-service business intelligence tools like Empower by Ringover have hit the market, which allow users to analyze business intelligence independently through dashboards.

To find out more information about what kinds of benefits business intelligence, continue reading.
Benefits of business intelligence
Business intelligence's primary benefit is to enable data-driven decisions. But there are other benefits that also occur once business intelligence has been implemented.
Increase productivity

Increase revenue

Accelerated business growth/higher profits

Optimize internal processes

Improve training/coaching for employees

Spot underperforming processes or employees, gain insight into subpar performance

Identify emerging trends among customers or prospects

Strengthen overall performance and reputation in comparison to competitors
These global benefits aren't the only advantages business intelligence can bring to your company. As previously mentioned, BI tools make it easier for you to train new employees. Business intelligence tools ideal for sales and customer service can even use to analyze telephone conversations to surface patterns and personalized recommendations for individual employees. As such, they provide a double benefit for managers, who benefit from global information on the team as well as data points on individual employees. They can thus create data-driven strategy on the team and individual level.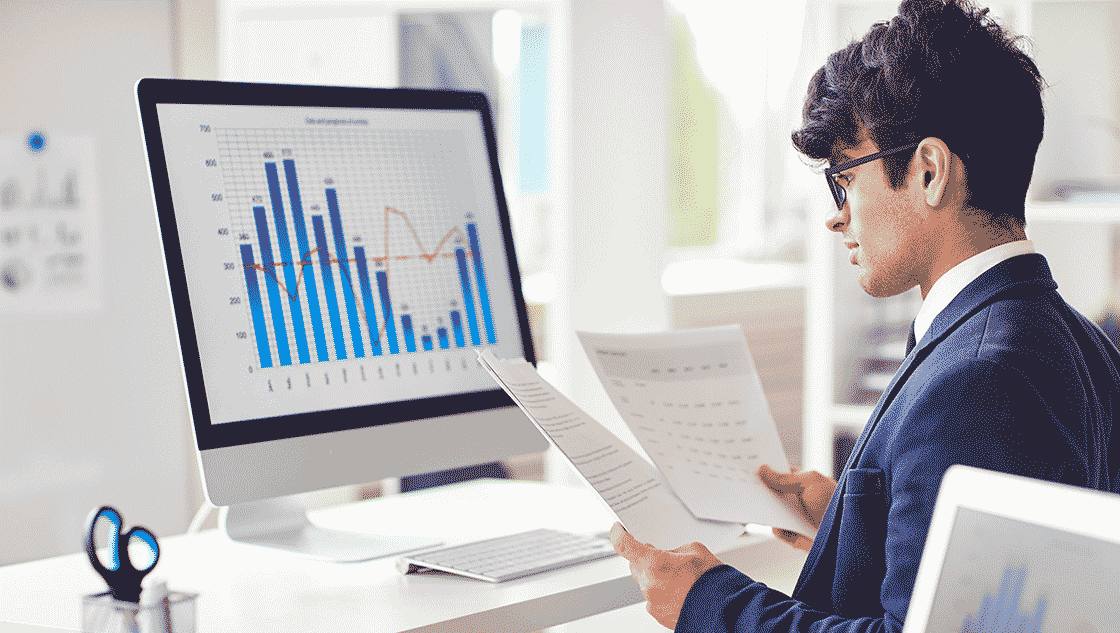 Business intelligence examples
There are many different use cases for BI tools because business intelligence delivers high-level benefits useful at the strategy level. Below, we've taken a look at a few business intelligence use cases.
Sales teams
Sales teams generate an enormous amount of data between the many hours of phone calls, taken during customer interactions, and more. This data has enormous potential for several reasons.
Run more target campaigns as you understand your customers better

Identify best practices that can be replicated across the sales team

Identify opportunities through sales forecasting

Faster decision-making based on data
Customer service department
The customer service department has a direct line to the customers, and produces a significant amount of data thanks to customer interactions. As such, there are many important benefits a BI tool can bring to a customer service department, regardless of its size.
Automatic identification of trends in customer feedback, including potential changes to the product

Anticipate customer requests

Reduce customer churn

Enhance brand reputation by effectively responding to customer requests
Sector-specific business intelligence use cases
We covered how business intelligence tools can bring benefits to specific departments above, but it also brings important advantages to specific industries. For example, financial firms or insurance providers may leverage business intelligence to evaluate risk, or identify upselling opportunities among their current client pool.

For retailers, business intelligence renders the incredible amounts of data generated across customer touchpoints useful. Once a retail implements a BI tool, they'll be able to better manage their . Business intelligence can evaluate data regarding marketing campaign performance, sales, and inventory management and surface strategic insights to refine those processes and eventually create a well-oiled machine.

In reality, most businesses generate data given the widespread use of digital technology. In response, business intelligence has evolved from an approach only accessible to businesses with a robust IT infrastructure to one that's accessible to businesses of all sizes. That's thanks to the arrival of BI tools like Empower by Ringover that were specifically developed to serve businesses of all sizes.
BI tools and software
In response to the demand from businesses looking to enhance their product, service, and overall competitive edge, many business intelligence tools have been developed. To help you figure out what BI tool could work for your company, we've broken down their functions, benefits, and even how to choose the best option for your business objective.
What are BI tools?
Business intelligence tools collect, process, and analyze large amounts of data before surfacing actionable insights. When business intelligence first developed, it was mainly executed through a complex IT infrastructure, and most accessible to businesses with robust IT resources. But as technology has advanced, businesses can now use lightweight software–even ones accessible on a web browser or even a mobile app. Even these easily accessible BI tools can bring significant benefit to a company.

A business intelligence tool performs various functions like:
Data mining. During this step of the process, the business intelligence tool will organize the data so it can be processed correctly and surface patterns. Once the data mining step is finished, the actionable information has already been identified by the BI tool.

Data visualization. Once the data has been collected and organized, the software transforms that information into an intuitive analytics dashboard.

Provide metrics at the individual and team levels. Employees have access to self-service dashboards without needing to undergo extensive training.

Provide strategic recommendations. After having identified patterns in a business's data, the software will provide recommendations at the individual and team levels. For example, Empower can identify moments of strong emotional reaction on a customer or prospect's side during a telephone interaction. Once it discovers the patterns that precede those moments, it can make recommendations to the individual on how to adjust their behavior. Once a method has proven successful, it can thus be easily identified and replicated across teams.
What are the benefits of BI tools?
Centralized data. Business intelligence tools pool data from individuals and teams to allow for proper organization, analysis, visualization, and finally, interpretation. A business intelligence tool will process many forms of data (text, audio, visual, etc.)

Identify key patterns. With a BI tool deployed, you won't have to worry about what's slipping past you. A BI tool will ensure no pattern goes undiscovered, minimizing the possibility of human error or lack of communication between teams or departments.

Self-sufficiency. Having real-time analytics dashboards easily accessible ensures that employees can self-monitor and adjust their approach on the fly. There's no more waiting for monthly reports, employees can refer to up-to-date information to inform their actions and even conduct testing.

Hone your competitive edge. Having a strong connection with customers and understanding their needs and desires is the most effective way to develop and maintain an advantage over competitors. Business intelligence quickly surfaces patterns from customer data, such as customer service phone calls. As a result, your team can respond to the customers quickly and with targeted actions.

Improve customer service. A BI tool can easily identify patterns in customer exchanges like phone calls regarding the product or service, making it easy for teams to understand what changes or new products/services could be helpful. But beyond that, a BI tool can use technology like

to improve the overall interaction, a key part of the customer experience. After all, it can be difficult or even impossible to get a customer representative on the phone at times., but even if it's not, that interaction will have a strong impact on the customer's perspective of your company, brand, and its level of customer service. Understanding the words, phrases, and actions that trigger strong emotional responses from customers and prospects reveals what works and what doesn't. With

-focused BI tools, customer service and sales teams can optimize their approaches.

Better performance for sales teams. One of business intelligence's primary benefits is the identification of trends, which is especially useful for sales teams. A BI tool will help you predict and identify emerging trends so you can reroute resources as necessary. With a business intelligence tool deployed, you won't have to worry about missing out on opportunities.

Maximize revenues. This benefit is the culmination of all the advantages in this list. Once you have greater strategic insight from a global perspective, you'll be able to improve operations to reduce customer churn and increase conversion rate.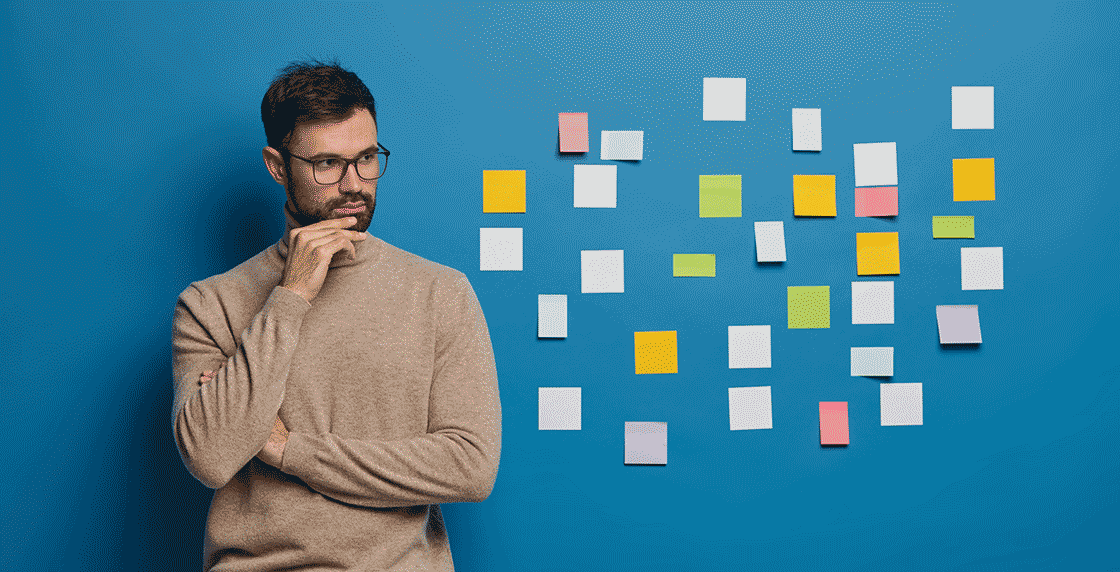 How to choose the right business intelligence tool
Investing in a business tool is a very important choice because it will determine how you evaluate your operations and performance. As such, it will shape decisions at the individual and team level, impacting strategy. Once you decide your business is ready for a business intelligence tool, you'll most likely begin with market research. But many business intelligence tools have varying features, and some are even specialized for departments like sales or customer service with special features. Feeling confused or overwhelmed by choice at this stage is normal. To choose the best business intelligence tool for your business, consult this framework.
Take into account your IT infrastructure. As mentioned previously, BI tools need repositories of data to draw on. There are myriad ways to organize your IT infrastructure to support a business tool. Some organizations even go so far as to make their own in-house data analysis structures. Other tools, like Ringover's Empower, hardly require more than an Internet connection. Wherever your company is, make sure to research the infrastructural requirements of business intelligence tools before committing.

Size is important. How heavy the software is will impact its ease of use. Plus, your software should be aligned with your business. For example, a BI tool may charge per user, so you should consider your budget and the amount of users you'd like to onboard. If you are a small operation, there are lightweight tools to support the particular needs of a business of that scale–and vice versa for large businesses.

Set your objectives. This is particularly important given the diverse offering of business intelligence tools currently on the market. For example, you may want to integrate data from several sources or other software, so you have specific

needs. Alternatively, if your customer satisfaction is low and you want to improve it, it would make more sense to invest in a BI tool specialized in improving

performance.

Run a trial or proof of concept. Many business intelligence tools offer free trials so you can get a sense of the onboarding, drawbacks, and advantages conferred by a specific BI tool. If you take the time to try out different BI tools, your time investment will pay off. You'll be able to choose the business intelligence tool best-suited for your business.
Top BI tools
Empower by Ringover. Empower by Ringover is a business intelligence tool suited for companies with customer service and/or sales activities. This tool uses AI-powered conversation intelligence to evaluate customer or prospect interactions and surface strategic recommendations.

Power BI from Microsoft. Power BI works best for businesses already using Microsoft tech stack elements like Azure. This BI tool is an option for users who would like a self-service approach to analysis, as it pulls data from multiple sources to allow for analysis and visualization.

Qlik. Qlik helps with data visualization by aggregating data from multiple sources and providing tools to transform it into graphics and reporting. Qlik has a SaaS version, which is more accessible to people without strong technical experience.

Tableau. Though Tableau is a powerful business intelligence tool, it requires significant training and knowledge regarding data organization and visualization.

Looker. A relatively new arrival in an already new market, Looker has made a splash. However, it depends on a specific IT infrastructure using databases or data warehouses. So you'll need to note that Looker's performance depends on the data inputs.
Business Intelligence FAQ
What is business intelligence with example?
Business intelligence leverages business analytics, data mining, data visualization, and data tools to allow businesses to make data-driven decisions. Business intelligence uses historical and real-time information to establish a comprehensive view of your business's data. The result is an improved ability for the business to create strategy, decrease inefficiencies, and adapt to your customers' needs.

One of the most common examples of business intelligence is to use AI-powered predictive analytics to run different business models. The business can then compare results to see what approach would yield the desired results.
What is the main role of business intelligence?
Business intelligence aims to improve how a business makes decisions through analyzing and visualizing data. As such, business intelligence is relevant to all teams in an organization, as it helps to track key metrics, reach goals more effectively and rapidly, and generally inform business strategy.
What are the five basic tasks of business intelligence?
The five basic tasks of business intelligence are:
Data analysis

Reporting

Data mining

Predictive analysis

Business performance management
What is a BI tool?
A business intelligence tool is a software that receives data inputs, analyzes it, and outputs data visualizations like reports, dashboards, and graphics. As a result, BI tools bring significant benefits to a business, such as an accessible global view of performance or other KPIs. With those insights into operations and performance, a company can leverage business intelligence to improve their strategy.
What is the best tool for BI?
The best BI tool depends on your needs. Here's a selection of the top BI tools, all of which serve different needs.
Empower by Ringover.

Power BI from Microsoft.

Qlik.

Tableau.

Looker.
Is Excel a BI tools?
Excel can be used for similar functionalities as a BI tool because it can be used to analyze and visualize data, including for predictive analysis. However, tools specialized for BI can have more robust functionalities. For instance, automated transcription of audio files from call recordings or even AI functionalities like sentiment analysis.