Remote work and VoIP
Text to Speech: best text voice tools for 2023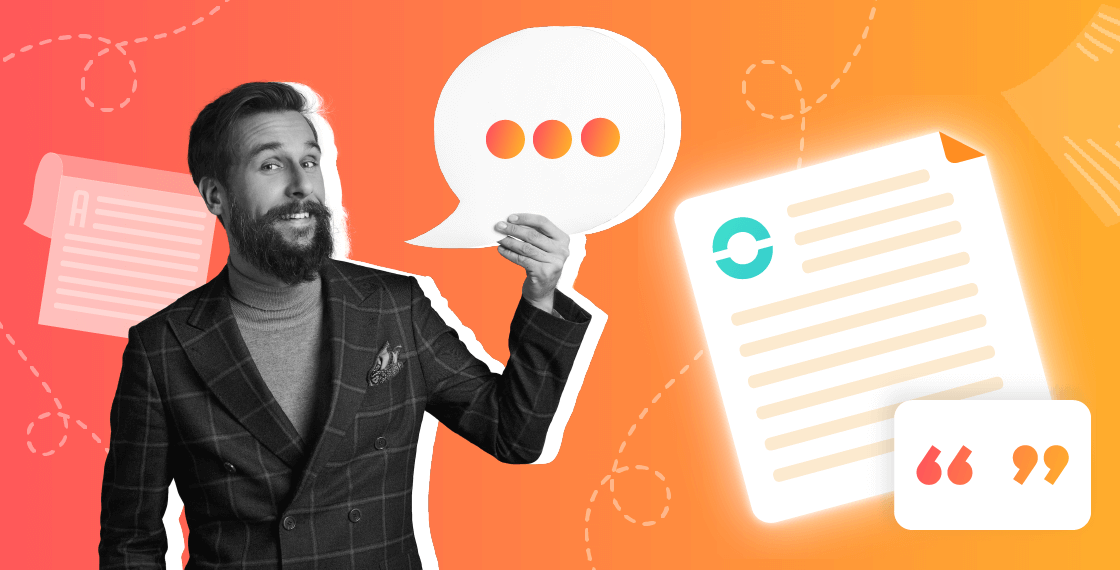 Summary
How does text-to-speech (TTS) work?
Is there any free text to speech?
How do I turn text into speech?
How do I use text to speech Google?
What is the best text to speech?
What is the most realistic TTS voice?
Perfecting your welcome messages
How customers are greeted when they call your business will form their first impression of your brand. You need a warm message with the right pronunciation, pauses and tone.

You could ask someone to record a message and play it back but it may not be as perfect as you like. It might also be difficult to maintain a consistent tone for the welcome message, hold message, routing message, etc.

Using a text to speech or voicemaker tool is much more efficient and the results have a professional edge.


Try text to speech tool for free
How does text-to-speech (TTS) work?
Text to Speech is a simple idea where a text file is converted to a computer-generated voice file that sounds as though someone is speaking the words written in the file. Voice quality can vary from software to software with some premium solutions even using the voice of narrators like Morgan Freeman and David Attenborough. Along with the voice, you can also control the reading speed.

Apart from giving you a voice message that sounds clear, using a text voice tool also helps you create greetings in multiple languages. For example, you can alternate between an English and a French greeting.
Is there any free text to speech?
There are many text to speech tools that offer free subscriptions. However, there is always a catch. They may limit the message length, voicemaker languages, number of messages to be converted from text to speech, etc.

The ideal solution for businesses is to pick a VoIP like Ringover with inbuilt text to speech conversion features. There is no added fee to create these personalized messages, and you can greet callers in your choice of 16 languages.
Popular Text to Speech Software
If you're looking for a stand-alone voicemaker software, here are a few options you can look into. There's only one downside to using a standalone text to speech software or voicemaker. Rather than have the file sync naturally, you will need to upload it separately to your phone system.
Murf has a free plan as well as paid plans and is considered best suited to creating files for voiceover videos.
Speechelo is a cloud-based software requiring a one-time payment. You can record messages in 23 languages while controlling voice tones, speed, pitch and pauses.
This is known for generating natural-sounding voice recordings. You can choose voices from a large, professional voice library and convert text to speech in 3 clicks. However, it is a paid software with a monthly subscription fee.
Nuance Dragon uses AES 256-bit encryption to convert text to voice files with 99% accuracy. They offer a home version and a professional version at varying prices.
Notevibes offers limited free usage per account as well as a monthly and annual subscription for professionals. You can record a message of up to 1,000,000 characters in 47 voices.
How do I turn text into speech?
Turning text into speech is simple and automated. While different software may have different ways of accepting text and converting it to voice files, the general steps remain the same.

Step 1: Upload a text file with the message you want to be recorded

Step 2: Choose a voice and speech style from the options available as per your preferred language

Step 3: Let the software generate a voice file of the message being read by your chosen voice.

The file is saved in MP3 format and can be used as you like.
How do I use text to speech Google?
Google uses AI technology to convert text to natural-sounding voice files. There are over 100 voices to choose from in multiple languages. As with other text to speech tools, you can also adjust the speed, volume, sample rate and pitch.

Of course, you need to have a Google Cloud account to use this feature. New Google Cloud users get free credits worth $300 to try, test and run Text-to-Speech workloads.

The Text-to-Speech API accepts inputs in the form of raw text files or Speech Synthesis Markup Language (SSML). The text entered is converted to base64 encoded audio data that is saved as an Mp3 file.
What is the best text to speech?
As a business, an all-in-one solution is always better than using fragmented APIs for individual tasks and then binding them together. A provider like Ringover understands this and includes access to Ringover Studio for text to voice conversions available in all packages.

The online studio can be used to create messages tailored to the brand image in 16 languages including English, French, German, Italian, Japanese, Turkish and Russian. On top of that, greetings can be recorded against background music to sound better.

You can use voice files to greet callers and list out an menu, as well as announce company events, advertise special offers, etc. while the caller is on hold.
What is the most realistic TTS voice?
How realistic the voice reading your message sounds will determine how popular a text to speech app is. Nobody wants to hear a flat, computerized voice. With Ringover Studio, you can have a realistic voice read out your message in 16 languages.

By controlling the pitch and speed, you can make the message sound even better – almost as though it were being read by an actual person in the office.
Perfecting your welcome messages
Using a VoIP solution like Ringover not only keeps you connected to your customers, it also tailors your messaging to build a professional brand image.

Ringover is suited to businesses of all sizes and has three packages starting from $21 per user/month. While some features may be available only in the upgraded package, Ringover has included access to Ringover Studio in both packages.

Even if you're a small company with a limited budget, you can use the text to speech tool to create a well-narrated message for your customers. Explore the possibilities offered by with a free trial.