Remote work and VoIP
Why does local presence still matter so much?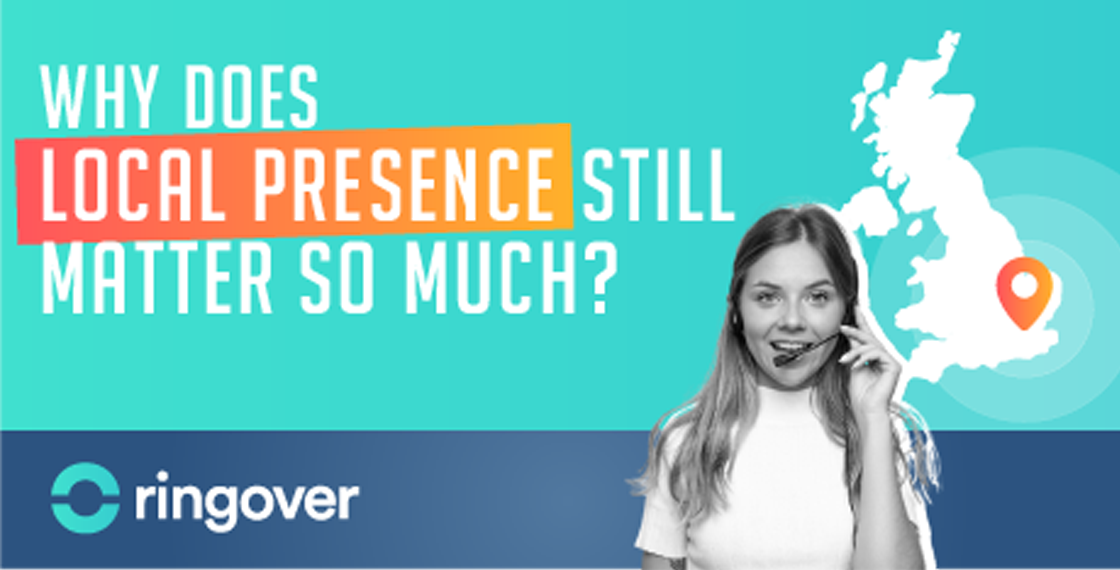 Using local presence to get closer to your prospects
My mother-in-law is 99, and it's very hard to stay in touch with her on the phone. It's not just the hearing issues, the main problem is that she doesn't really trust mobile numbers, and the fact we now have an overseas landline makes things even worse. "It doesn't look like a proper phone number to me, it could be anyone!" is her suspicious response. Trust matters so much on the phone, and there's a lot to consider before you pick it up and accept a stranger's voice in your ear. Many factors contribute to building that trust, and being familiar and easily recognisable plays a big part. This article will explore what this means for telephone numbers in particular, and how you can use local presence functionality to provide reassurance and deepen rapport, with all your customers and potential customers.We didn't need to worry about this in the past. When my mother-in-law grew up phone numbers were much shorter and more memorable, and actually told you a great deal about who was on the other end — particularly in regard to their location. In the UK the prefix was set at city exchange level, and you didn't even have to dial it when calling locally (which was also a lot cheaper, than setting those copper wires humming from one side of the country to another). Dialing internationally involved the help of an operator for much of the 20th century, and possibly a bank loan for when your bill came in.Because of the association with a fixed location, it wasn't just trust that was associated with a phone number, but all kinds of value judgements. "01 For London" was the name of a trendy talk show in the 80s and 90s, and I recall the uproar when a new numbering system was introduced and this prefix lost to history, as well as the fuss along the boundary line of inner and outer London when the number of lines mandated two different prefixes: businesses in particular sought the kudos of a central 071 number, to show how much more urban and cool they were than the suburban 081 crowd. All of this reflected the expansion of the telephony network and a growing demand for unique numbers, which could only be achieved by increasing the number of digits available as variables.Today our phones are not really associated with fixed locations anyway, and only at the country level does a phone number signify anything at all about where it originates from. It's far easier now to migrate a geographic landline with you when you move location, or to purchase a VoIP number for any locality you choose.So, why does local presence still matter so much?
My mother-in-law knows: It's all a question of trust.
Understanding Local Presence
Local presence is not about deception or spoofing numbers, which is a dangerous route to pursue. Instead, it's about offering the recipients of calls the reassurance of a phone regional prefix they recognize on sight, and doesn't appear to come from the other side of the world.You can think of it as like opening a branch in a new area, if you were a high street retailer. Even if your brand was already familiar and known to the customer, your physical presence in their own locality conveys a degree of commitment and investment in their patch, and immediately helps to overcome the idea of distance. This is the reason that chains like real estate agents go to the expense of opening branches in each town in which they want to operate — most people would gladly travel a bit further when looking to purchase something as rare and significant a property, but the physical presence of the brand in the heart of the location it serves is directly reassuring. It communicates, "even though you know us as a nationwide brand, we're right here where you live, too. We know and understand you, and you can trust and relate to us."When you're making outbound sales calls, every bit of warmth and sense of connection matters — so you want to leverage all that you've got for success.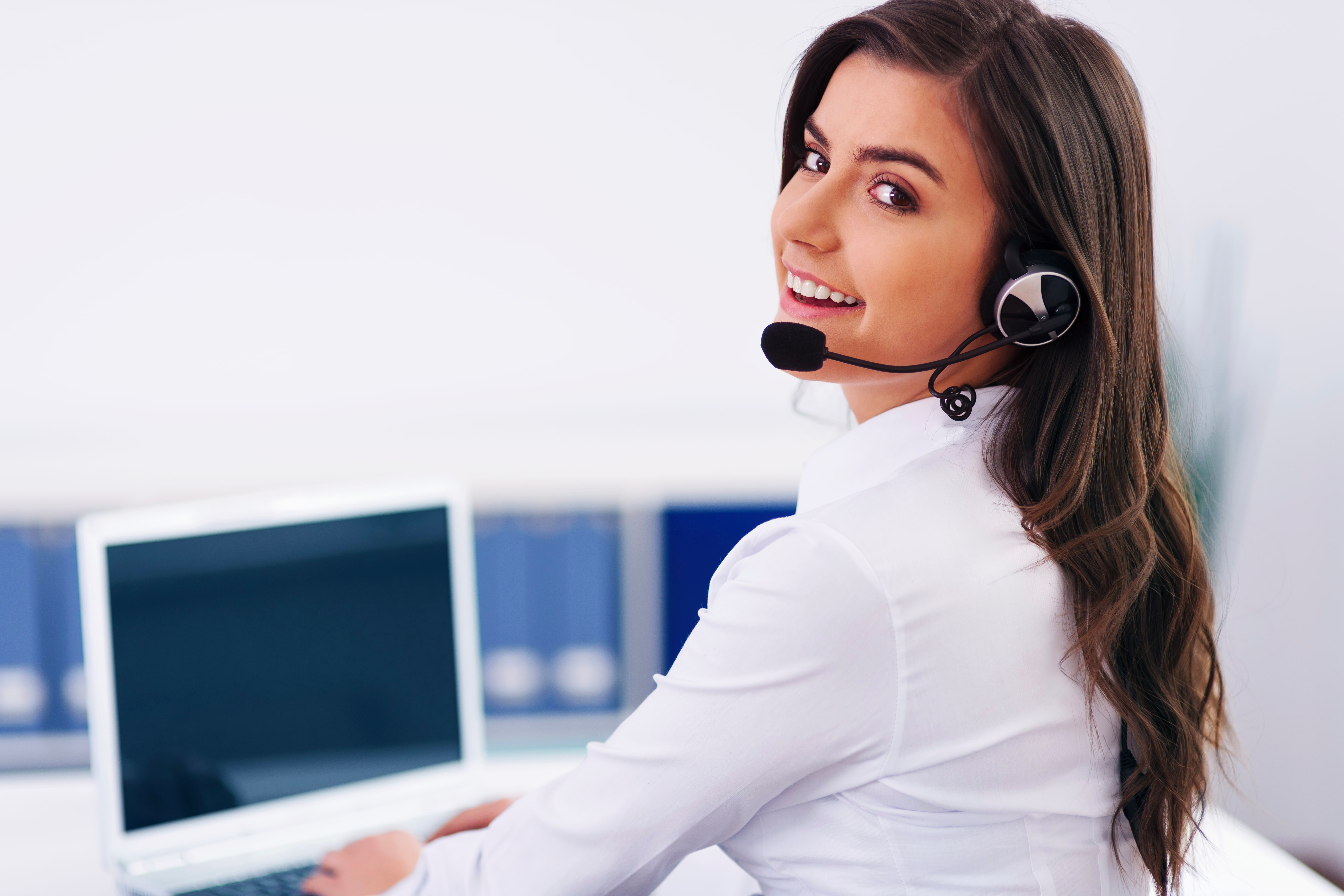 Does local presence really work?
A survey for Software Advice in 2017 consulted 2310 random US internet users, and concluded that people are nearly 4 times as likely to answer a call coming from a local number, when compared with out-of-state or toll-free numbers.Those toll-free numbers — freephone in the UK — are the least likely to get answered, on a cold call, i.e. when they do not recognize the incoming number. There is no clearer way to signpost that you are an unsolicited business calling, one with whom they have no existing relationship, so you can only be ringing to try to sell them something. Understandably, nobody wants that! Your sales team may pride themselves on their amazing talents at persuading people to buy things they didn't know they wanted, but they can only accomplish their magic if the phone gets answered in the first place. Unanswered calls not only have no sales value, they interrupt the agent's workflow and productivity, having a lasting impact on outcomes and the effectiveness of their prospecting.Local presence therefore unlocks the top of your sales funnel, and gets more calls answered — which means that your sales people spend more time speaking than waiting, even with the help of automatic dialers, and they also experience a warmer connection with their opening words. If you're in B2B or any specialist market, each lead has a cost. You can't afford to 'spray and pray', and you only get one chance to make a first impression on a potential customer. Starting that impression with the maximum warmth and feeling of closeness is essential. The closeness aspect really does seem to relate to distance, incidentally — a virtual echo of physical space. The Software Advice research suggested that it also made a difference when the caller showed up as an out-of-state US number - so the equivalent of one from a different city extension, in the UK. While not as welcome as a local number, out-of-state was significantly more likely to be answered in a cold call, than one from an overseas number. You don't have to be 99 years old to remember local area codes and why they matter, and in the UK there may still be some business kudos to be had by a recognizable London number or other main city hub, compared with a random code from somewhere else in the country — never mind a different country.But for successful connection, nothing beats truly local presence.
Is local presence deceptive?
Obviously, when you use local presence to make that cold-call, you're not really sitting in the same town as the person whose phone is ringing. The Software Advice research asked respondents directly about how they'd feel when they realized that the apparently 'local' call they had answered, was clearly from somewhere more distant or centralized instead. And the answer given was that over 44% said they'd hang up the phone as a result.It's important to appreciate that this is self-described behavior, rather than objectively observed. Obviously there are lots of people who terminate sales calls abruptly once they identify them as such, but a skillful sales professional will enable them to disqualify with speed and dignity, so no one has to experience the cognitive dissonance of hanging up on someone who is still talking. Much depends on the overall eligibility rate of your sales process and success expectations anyway, and as such opening up more opportunities to discover this is probably likely to yield greater success, than with never getting a foot in the door to start with. And lots of people like to talk about how they deal with unwanted callers, but in real life are perhaps less assertive.Once again the acceptance of local presence probably has to do with the growing disconnection of location and information/service — to do this would have involved some dodgy spoofing software not so long ago, but is now an acceptable part of business communications, and increasingly an expectation or at least a welcome courtesy.Remember that getting that call answered is just the first step towards building a lasting customer relationship built on trust and meeting expectations, but you'll never get a chance to build anything if they are disinclined to answer your call in the first place.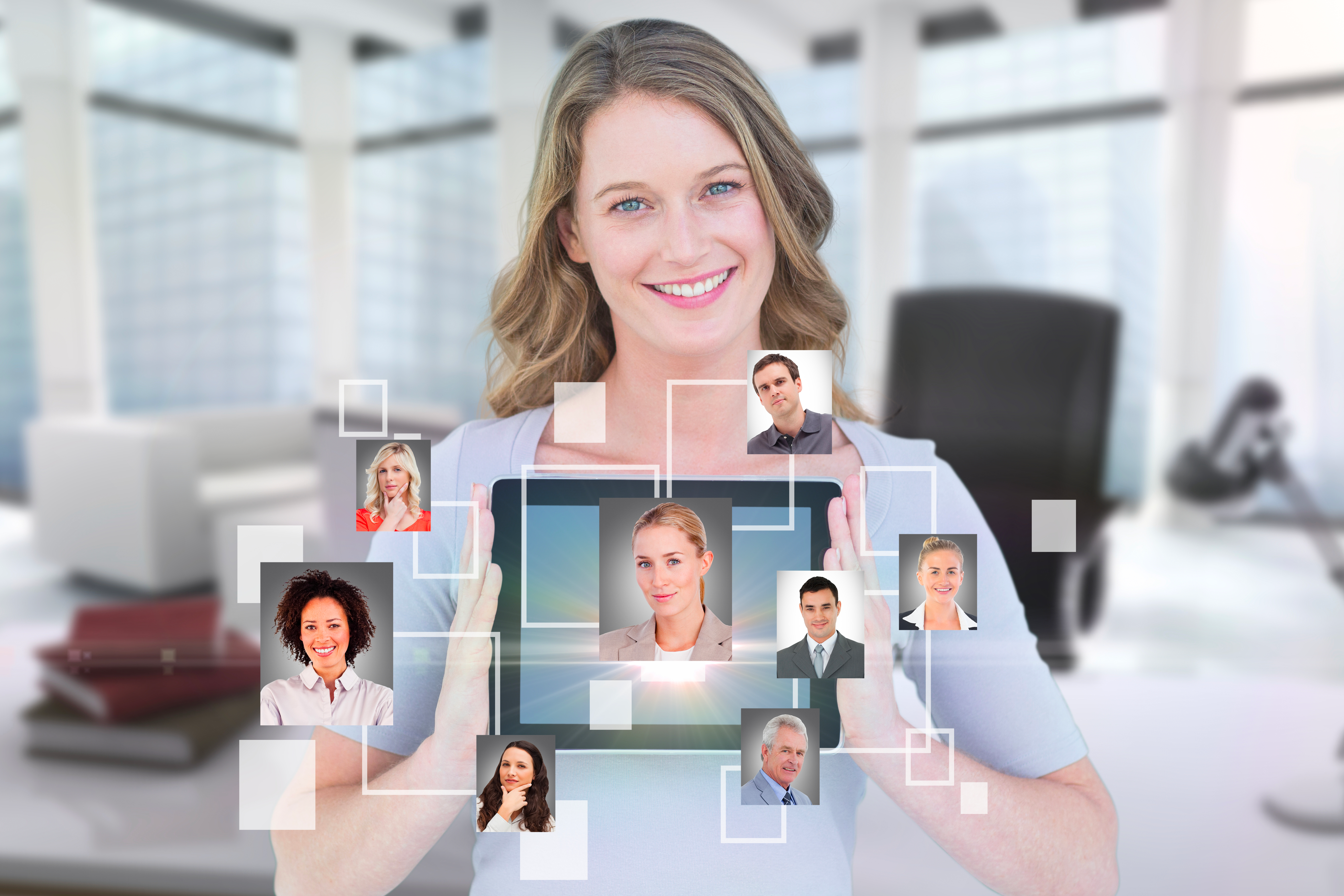 Your virtual global business
The good news is, you don't have to open a branch of your business in every city, every high street, to do business like a local.With Ringover, you can instantly activate virtual international numbers directly in your business communications dashboard, in over 65 destinations worldwide. You don't have the hassles of dealing with international licensing, different requirements in each market, or figuring out what kind of tariff or contract you need — it's all taken care of for you. In many markets you can even choose toll-free numbers, and fax numbers, if you need them.The advantages are many, and include:
Rapid response

— for example, if you are a

recruitment agency

who suddenly needs to contact candidates in a new location, you can spin up local presence at the touch of a button and vastly increase your chance of connecting with — and hiring — the right person, fast.

Choose between mobile or landline, depending on your market. In terms of reassurance and instant recognition. Did you know that in sub-Saharan Africa, there are 10 times as many mobile lines in use as fixed lines? This means that a mobile number will be more reassuring and recognizable on an emotional level. Not sure? With Ringover's transparent per-user-per month contracting, it's easy to split-test and see what produces the best results for you.

Rapidly switch lines, within the Ringover app. If your sales team, or a regional manager, needs to operate in different markets, they can do so easily — without compromising local presence. It's easy to check and select the optimal outbound line to use, for each call.

Hire new agents, wherever they are — in our remote-working reality, you can easily provide your newest colleague with a number and extension that suggests you're all part of a big team in a building somewhere, even if they're on the other side of the world. This is reassuring internally too, and today it's just as easy as allocating them a branded email address.

Appear bigger than you are — even if you're a micro-SME, you can have a telephonic presence in every market where you do business. Just as you might choose your website presence to hint at your future reach as a global enterprise, when in reality you're a very early stage start-up or solopreneur, there's no need for your phone presence to give the game away, by having a single mobile number from which all your communications emanate.
Inbound local presence
It's not just your outbound calling that can benefit from local presence, however. Each connection and touchpoint with your customer is a chance to build your brand reputation and enhance your recognition and value, and whether someone needs to contact you for sales or support, you want to make it as easy for them as possible.Perhaps you provide technical support on the phone to your customers — in which case, they are most likely to be calling you when they are already stressed and frustrated by an issue they cannot resolve themselves, and need urgent help on and cannot wait for the delays of raising a ticket by email. You can use local presence to provide a reassuring and known channel for them to connect with you easily. They can dial it without messing around with country codes, reducing the chance of error, and it will cost them a known amount on their phone bill too (or simply order a toll-free number for them to use, which Ringover have available in a diverse range of countries around the world).Or you may be advertising a product or a role you're hiring for, using local marketplaces, perhaps broadcast or print media. If you include a local number it will be recognizable, short, and familiar, making it far more likely that people will call you. And by contracting for a run of local presence numbers, you could even use them as de-facto ad tracking codes, by publishing different numbers in different locations.You can use your Ringover IVR to welcome callers in their own language and with any other appropriate localization, and help them route quickly to the best person to help them.
A virtually close future
Whether we're connecting with friends or with businesses, we're increasingly becoming used to a world where we are virtually close, regardless of physical distance. We may work from home for a business in our city or on the other side of the world, and we can order goods and services to be shipped from anywhere we like.In this environment perhaps it's strange that local presence matters so much, but it's all about reducing that virtual distance, to create meaningful personal connection — and using local presence numbers is a straightforward and affordable way to implement this for your business., wherever you are, and wherever your customers are.
Have some questions about local presence?
Contact our experts to help guide you step-by-step at +44 20 3808 5555 or send an email to sales@ringover.com. Start your free trial today.