Sales prospecting
Tips for growing your e-commerce business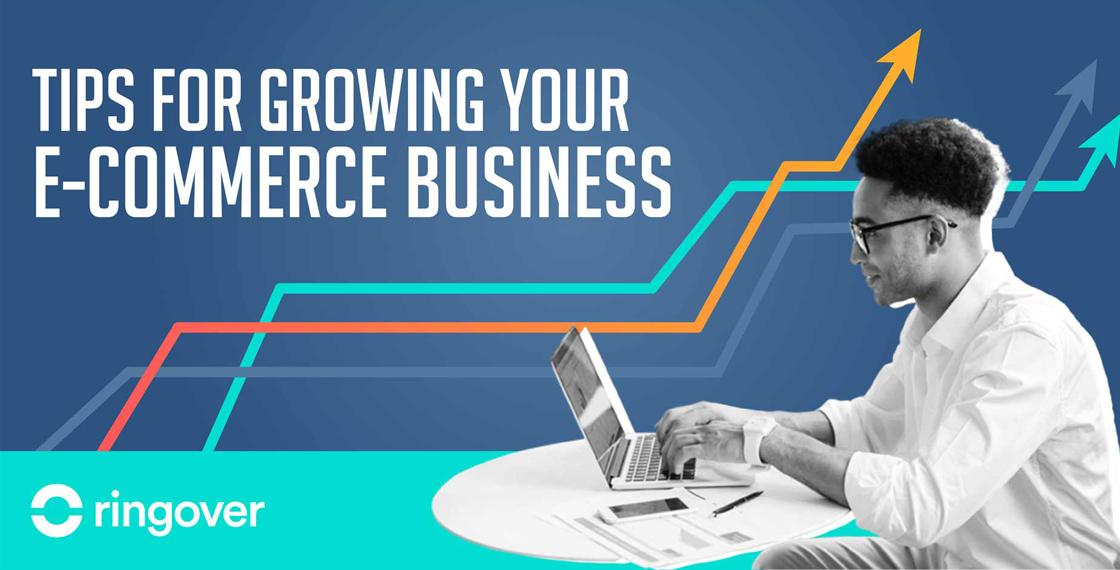 From planning to knowing your customer and measuring success, Ringover has some valuable tips to help you grow and develop your business.
Plan and organize for scalingKnowing your customerProvide a great serviceManage and measureHow to stay agile as you growThe Covid-19 global health crisis has caused economic devastation on an unprecedented scale, yet it has also led to dramatic growth in some sectors, and a surge of new business registrations around the world. E-commerce is one industry which has exploded, as retailers seized the opportunity at the heart of lockdowns and restrictions, enabling businesses to serve customers in new ways and meet an unexpected need when traditional shops were closed for indefinite periods.But as the world works towards a new normality and gradual return to life and business as we once knew it, how can the e-commerce businesses forged in the fires of the pandemic best thrive for the long term? In this article we explore some practical strategies for sustainable growth, in a competitive and uncertain economic environment. So if you want to grow and develop your business selling products to customers, you'll find some valuable tips in here to apply in your marketing and communications plans.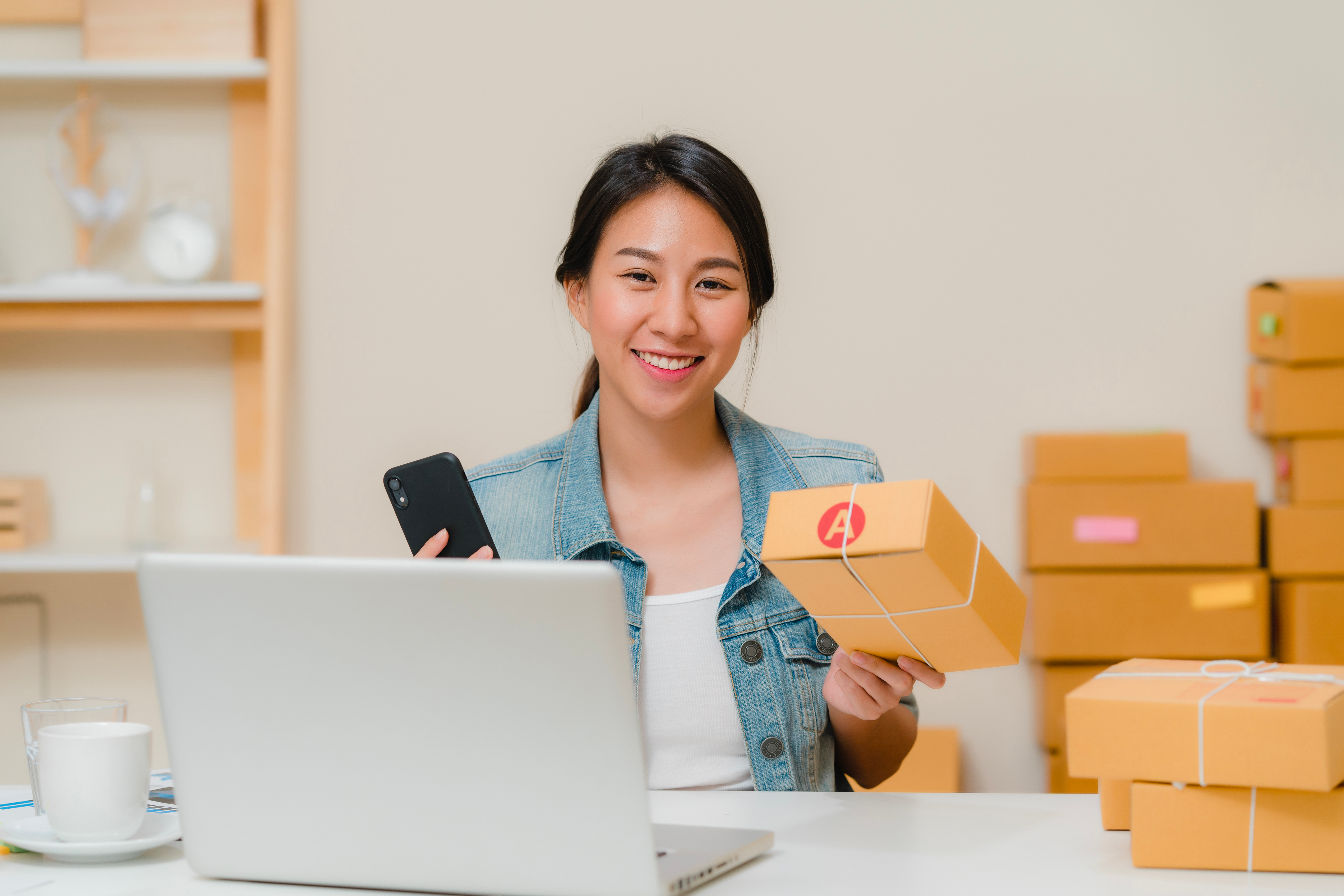 Plan and organize for scaling
Regardless of starting small, you have the potential for rapid growth, and indeed you need to be ready for it, because you need to be prepared to respond to unexpected spikes in demand.So if you're bootstrapping and just getting going, you can give an impression of lasting presence with a professionally presented online store, and reliable infrastructure, combined with a mindful and businesslike approach to your communications which does not give away that you're brand new and maybe even a solopreneur. The transparent per-user-per-month pricing of the Ringover business phone system means that your phone network scales with you — from one-person to a vast contact center with no need to change your number.In the meanwhile you can use an Interactive Voice Response system (IVR) to give an immediate impression of extensive backend teams and colleagues, standing by to fulfil their every wish. If customers are greeted with a message to dial one for wholesale, two for shipping updates, etc, not only does this give you a valuable heads-up in terms of which calls to take live or divert to voicemail, it signifies to callers that they are in line to talk to a real business rather than a freelancer. When you're ready, it's easy to allocate those extensions to new colleagues, so it's all part of planning for scale.Do the same with every aspect of your e-commerce business: systematize your shipping and logistics operations, so they can be handed off and fulfilled seamlessly by a contractor or new hire. Organize your inventory in a structured way from the outset: just because you currently only sell 10 different items, design your menu and tagging categorization for the day you have 10 thousand or more, then you won't have any problems as you grow.And make the most of your social media presence, which enables you to give an impression of being right at the heart of the customer conversation all over the world, even if your whole operation is still running out of your home back bedroom. By being highly tactical you can automate outbound posting, and maximize your personal time to be spent in direct customer interaction. Go and meet them where they already are online (see below, to find out), and connect with them personally in a way that is meaningful to them. Remember large established brands go to great lengths to cultivate that intimate feeling of direct connection in their communications, which plays to the authentic strength of the emerging new business.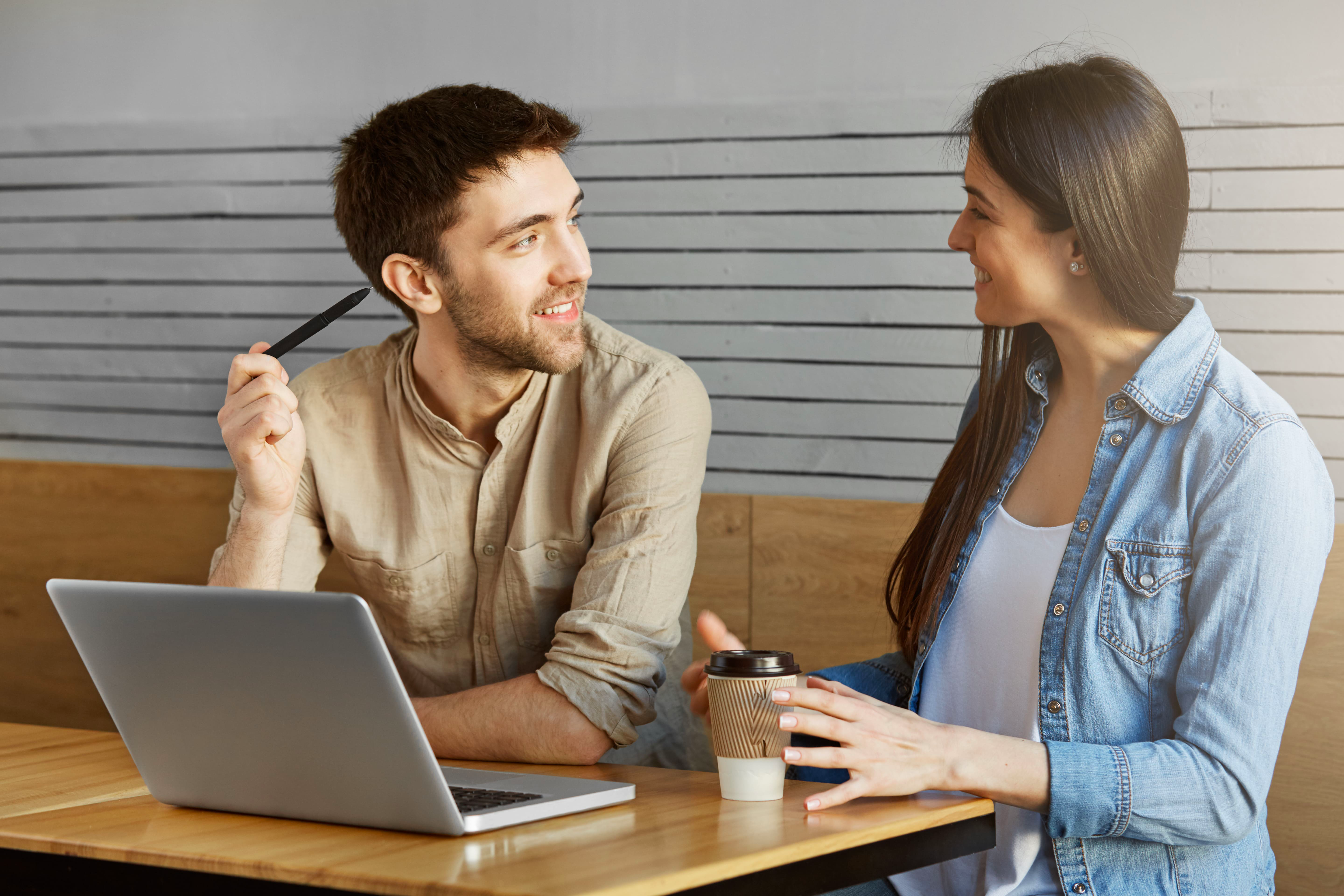 Know your customer
Whether you're selling to businesses or consumers, you need to know who they are.That doesn't just mean accurate names and addresses for shipping purposes. You need to understand and segment them according to buyer personas and attributes, which enable you to market successfully to them in the future. Acquiring new customers is difficult and expensive, so really understanding the ones you've already got is essential, then you can anticipate and meet their changing needs. And it's essential to identify and take special care of your VIPs too — every business will find that their purchasers are unevenly distributed across a spectrum of loyalty and frequency, where some may have a lifetime value to you which is hundreds of times greater than that of others.Integrating your business intelligence and communications channels with a powerful CRM is a good way to do this, and the Ringover business phone system has native integrations with many of the market leaders, like Zoho, Pipedrive and Salesforce. This enables you to identify and segment your purchasers according to their behavior and preferences, by understanding what drives them to buy, and what kind of messaging they find most persuasive.It also helps you to ensure your outbound marketing communications are precisely tailored — for example, that you don't send a customer a discount ad for a fashion item they recently bought from you because that will create annoyance and buyers remorse rather than desire. Instead, you can use what you know about their taste and purchase history to laser target them with ads for items which will go beautifully with what they already have.Don't forget too that you can use your customer data to find new prospects to approach, when you profile people who are similar to them in some way. Social media lookalike audiences, for example, can be generated from your sales lists to create custom audiences for precise new business advertising.As well as observed buyer behavior, you can always ask people for their opinions too, and dig deeper into your data. Net promoter scores, user satisfaction surveys, social sentiment analysis, customer reviews, and more — these provide you not only with valuable business intelligence but important social proof, to help you retain valuable competitive edge.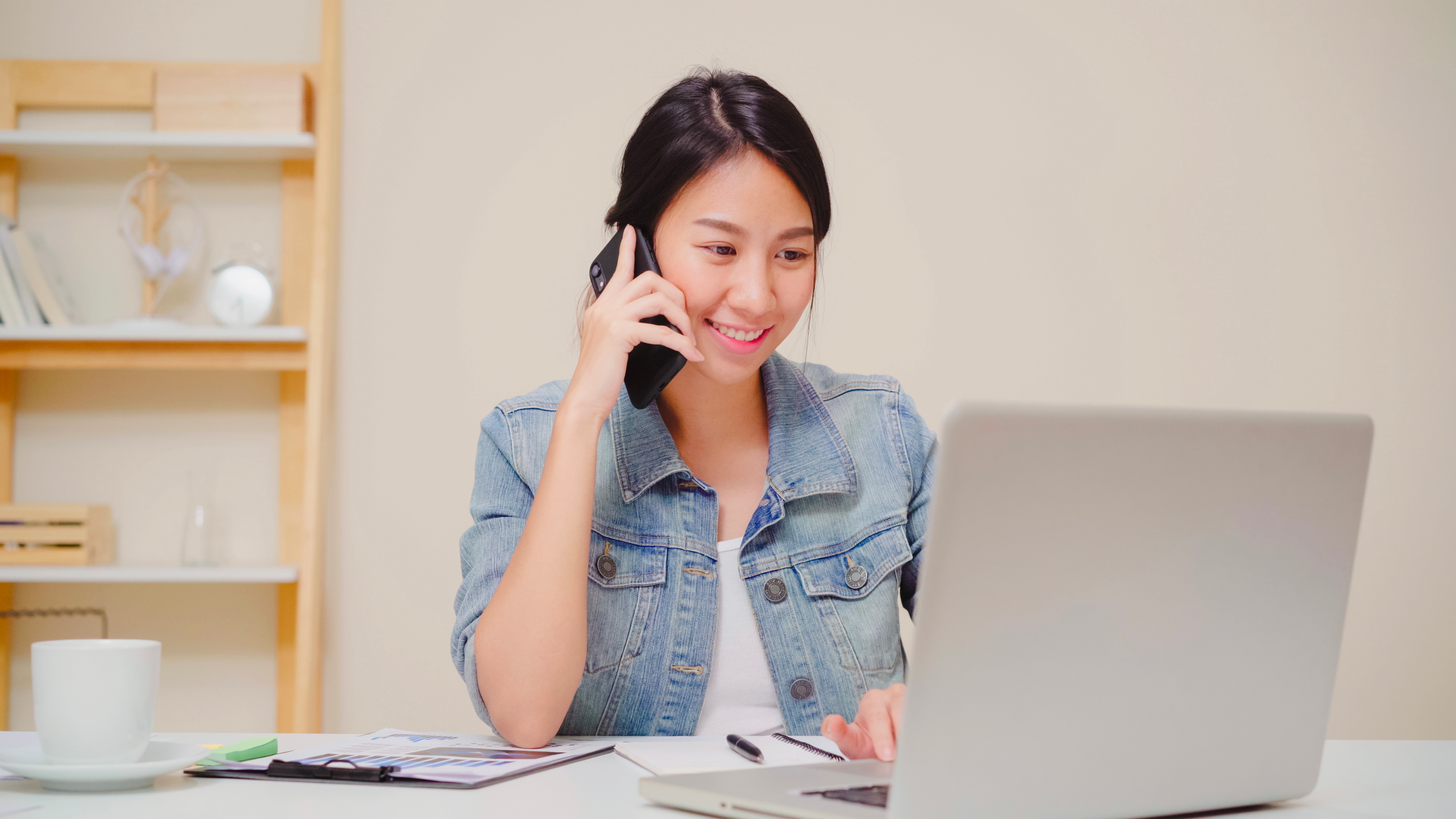 Provide a great service
When you understand your customers it's much easier to keep them happy, and what happens after the sale is as important as what goes on before it. Indeed, there's nothing more disappointing than a brand which treats people less well once they become customers rather than prospects, whether that's excluding them from attractive new deals or being unresponsive if things go wrong.The Ringover phone system integrates natively with a range of customer service platforms too, like Zendesk and Freshdesk, so that you can deal responsively and appropriately with any issues that arise after the sale, and ensure your complete interaction with the customer is captured in a single backend database. It's essential to know fast that the person reporting the weird bug with their latest purchase is one of your velvet-glove VIPs, or an important influencer in their market. Connecting all your analytics in one place will make it easy to flag this up, even if the person responding to the latest call has no knowledge of them personally.Remember that bad news travels faster than good, and that people are more inclined to speak publicly if they feel slighted or let down by someone they have had bad service from. However, people also have understanding and tolerance for factors outside anyone's control, and how a business responds in the end is what matters. If you've failed to meet a customer's expectations for any reason, think about ways you can make it right and really impress them — whether that's a free gift, upgraded delivery, or some unexpected delight. Then you'll soon turn a negative experience into one they'll be proud to talk about positively instead.
How to stay agile as you grow
Small businesses have some natural advantages over larger ones, in responding to changes in the external environment.Simply being able to make decisions at speed gave competitive edge to many in the face of the 2020 crisis, and being able to implement changes to the way things had always been done. However, this is not directly a factor of either size or maturity of the business, instead it's about a culture and mindset, which any enterprise can deliberately cultivate.We live in a rapidly changing world, and if it's not a global health crisis to contend with then it's a new social media channel, a shift in use of technology, an unexpected fashion trend, or a political upheaval. All of these represent unknown threats and opportunities, and the ability to respond appropriately can make or break business success.By cultivating a culture of experimentation, your growing startup can jump on board the latest trend without burning bridges, and take advantage of external shifts which open up commercial advantage — such as unexpected product demand in a new market. By retaining this mindset you will avoid over-commitment, or letting emotional investment follow financial, and be ready to evaluate and iterate as circumstances dictate — including major pivots in your business model if circumstances demand it.Moving with and ahead of the times technologically matters too, and those businesses which were not flexible and making use of cloud-based systems for operations and communications suffered immensely in 2020. But the PSTN switch-off in the UK was announced in 2015, and many businesses had already enjoyed the many advantages of switching ahead of time to a fully digital business phone system long before they were forced to do so, and they found it so much easier to maintain business operations when they became a distributed organization overnight. Once again, taking a longer-term view of your business positions you for successful navigation of the anticipated change, but also things you cannot expect — the unknown-unknowns for which a capricious business universe is famed. Opting for cloud-based as-a-service provision for all your business operations and communications services means you can grow fast, cut losses, move locations, or otherwise respond to whatever comes up.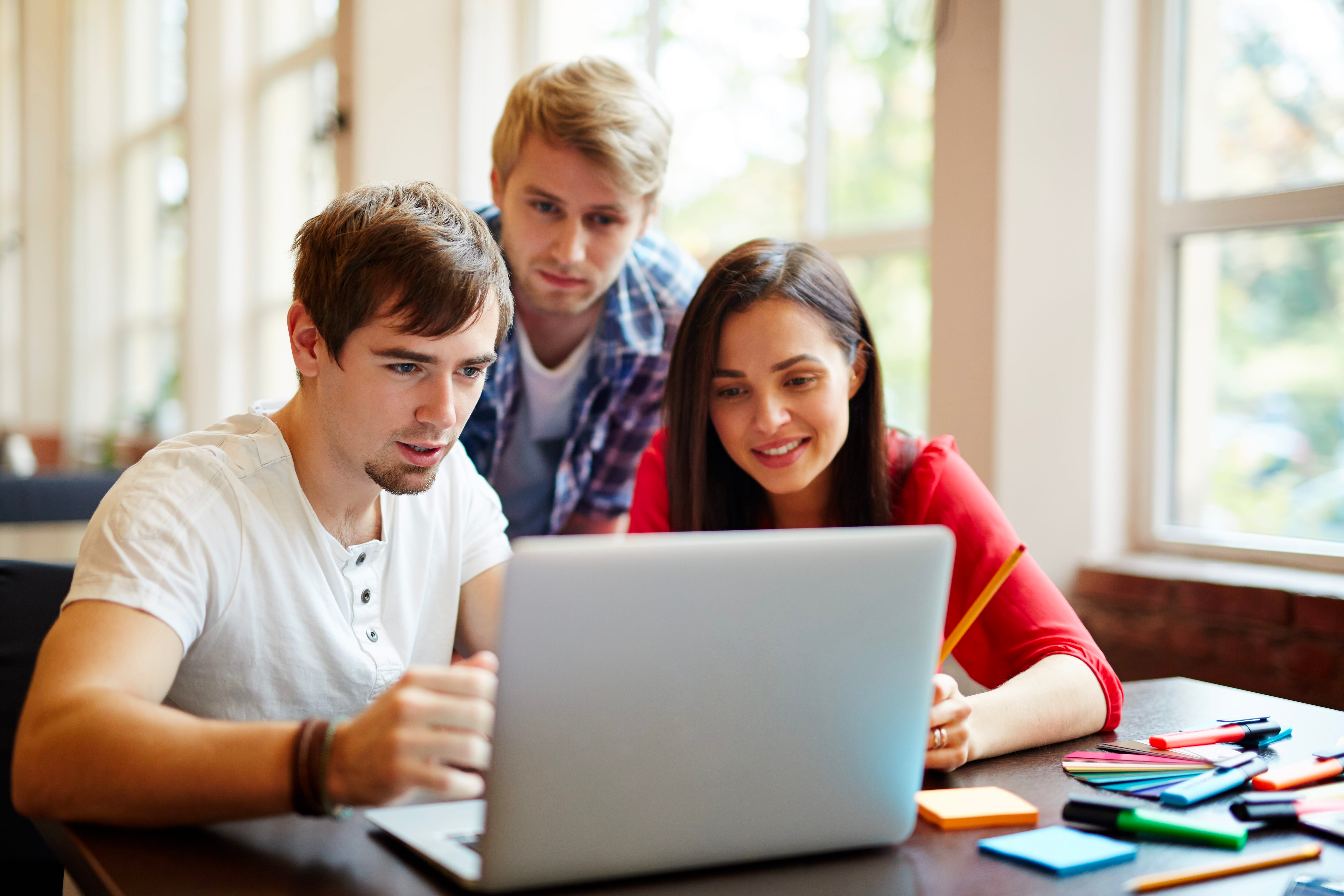 Manage and measure
The data you have within your business however small and new you are, is gold. You can use it to build on what works, to abandon what's failing to serve, to see new trends and opportunities faster than your competitors, and to fix things which are going wrong fast.For example, a new product line is showing good sales inline with other items, but the customer satisfaction is trending downwards. Not significantly, but it's out of step with the rest of your inventory. What does this mean? Well, your net promoter score across the business will suffer as a result. What can you do? You can drill into the problem: are people having difficulties using the product correctly? Then perhaps you need better content marketing or support information, to help you sell it to the right people. Is your First Call Resolution score lower in supporting this product? In which case perhaps your support team needs better resourcing, or maybe there really is an issue with this item, and you should consider its future in your store. You can examine this in conjunction with sales data to help decide, or do some in-depth qualitative research with an unhappy customer (making sure to thank and reward them appropriately for this insight).Every e-commerce startup needs to be data-driven in this way, to enable market and price discovery, and the ability to compete with the global behemoths which are your direct competition.
E-commerce and the future
But the good news is, the potential market is global and if you position your business correctly then you can not only compete, but thrive. You might not be taking on the likes of Amazon in a hurry, but you don't need to — you can build your own market in a niche where you have proven demand and your ability to service it.Using information in a smart way in combination with insight, agility, great customer service, and flexible infrastructure, will give you the advantage where it matters, and enable your business to be the success story it deserves to be.
Talk to Ringover today to set up the business communication system which will power your future enterprise.
Contact our experts to help guide you step-by-step at +44 20 3808 5555 or send an email to sales@ringover.com. Start your free trial today.