Remote work and VoIP
Remote Work: Best Practices to Know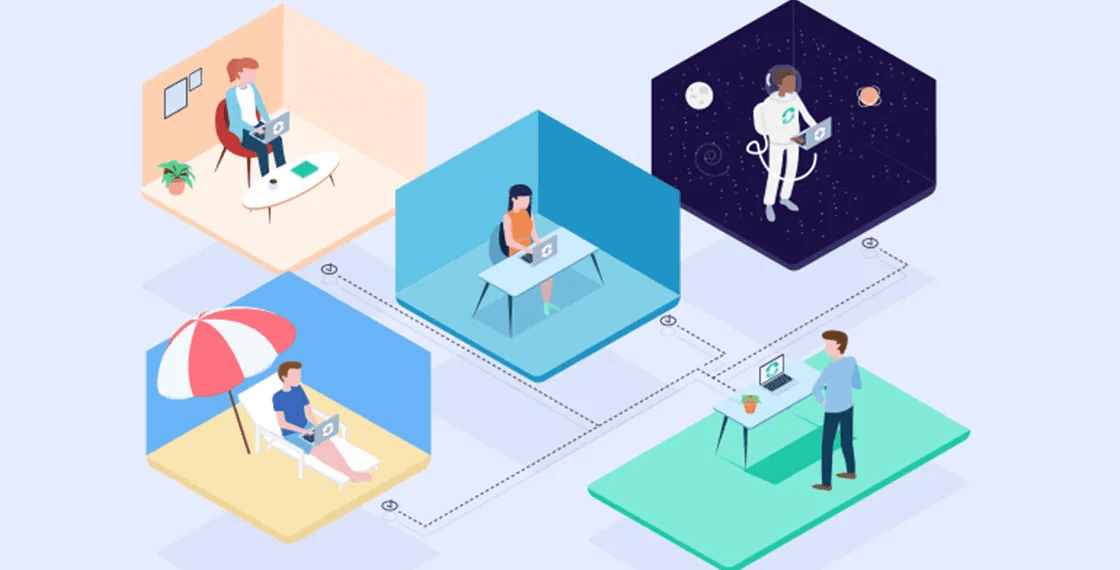 Summary
1. HIRE THE RIGHT PEOPLE
2. AND TRUST THEM
3. EMPHASISE COMMUNICATION
4. ORGANISING THE WORKSPACE
5. ADAPT THE COMPANY'S RITES AND RITUALS
6. CULTIVATE TEAM BUILDING
With the digitisation of the work world, the development of mobile technologies and an increasing number of coworking spaces, more and more employees are working at a distance. Certain companies have even decided to forego the office entirely, with each team member working from the location of their choice. Others have adapted to individual expectations and accepted the partial delocalisation of their team. And most now allow their employees an occasional remote work day.For managers, transforming an office role to the oversight of teams that work remotely can require adjustment. Here are a few practical tips to make the transition smoother.6 good practices to manage your team from a distance #remoteworking
1. HIRE THE RIGHT PEOPLE
If hiring is a critical subject for all companies, it is even more so in the case of remote work. Remote work can provide a great advantage for purposes of hiring talent in another city or country. But before proposing such a situation, it is important to be sure that the candidate understands the advantages and disadvantages and will be able to self-manage while at a distance from his or her colleagues. Indeed, remote work is not suited to everyone, and presents a significant extra criterion in the hiring process.
2. AND TRUST THEM
If you choose to hire part or all of your team from a distance, your first objective must be to establish reciprocal trust with your remote workers. It is up to you to fix clear objectives and hold the appropriate people accountable. Make sure you remain available to provide guidance and answer questions without falling into the trap of micromanagement. While at a distance, you must be even more alert to excessive or insufficient presence in your relationships with your collaborators. But rest assured, a good collaborator will remain just that whether working out of your local offices or Sydney.
3. EMPHASISE COMMUNICATION
Working remotely or face-to-face, communication is key to ensuring that everyone works in the same direction and shares the same vision. In lieu of meeting in person, companies with remote working situations often prefer video calls to create a closer connection between employees.Aside from these more formal points of advancement, an important (but not always visible) aspect of communication is more informal. Once contracts are signed in a traditional office, problems and questions are exchanged around the coffee machine or from one office to another. At a distance, it is important to recreate these daily exchanges so that everyone can feel included. Internal chat tools, discussion groups or ideas sharing also help strengthen the link between collaborators.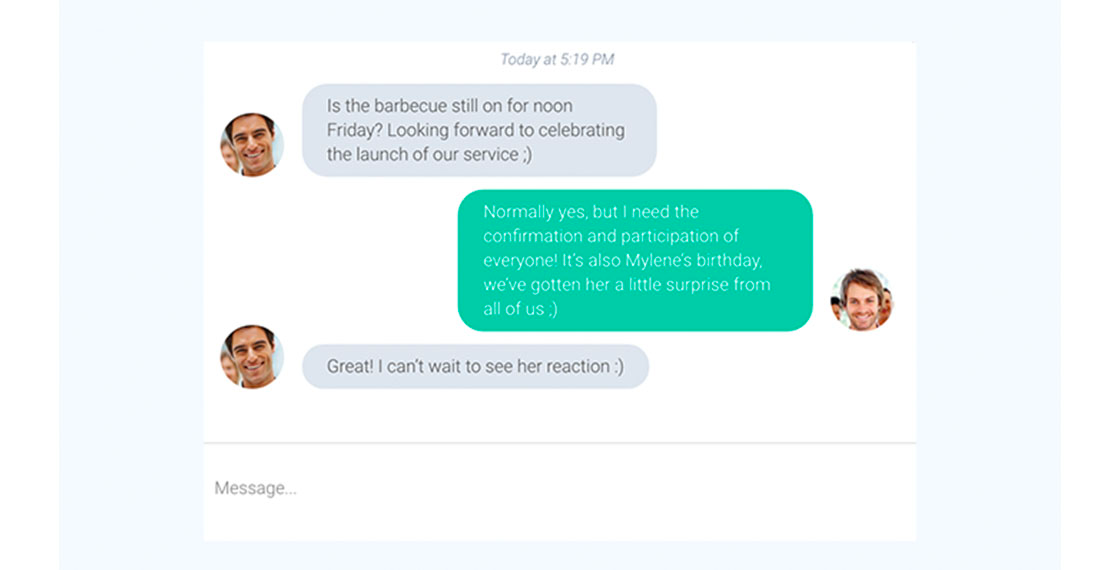 4. ORGANISING THE WORKSPACE
Employing a remote worker does not mean abandoning them to their fate – quite the opposite. It is important to provide them with a workspace and tools equivalent to those found in the rest of the office. Think about buying a computer, a screen, participating in the purchase of a desk or chair, etc.The workspace also serves as the company's digital equipment. More and more tools are adapted to collaborative work all over the world: Trello, Google Drive, Slack, Weekdone…so no reason not to take advantage!The remote worker's toolbox: @trello @slackhq @weekdone #googledrive
5. ADAPT THE COMPANY'S RITES AND RITUALS
If you're in the habit of celebrating birthdays, finishing out the week together with a round of beers or treating your colleagues to restaurants to acknowledge a job well done, you would do well to adapt these practices. A few examples: send a box of chocolates to the employee's home instead of blowing out candles at the office, set up some informal video chat time at the end of the week or suggest meetings between collaborators working in the same geographical area.Likewise, daily rituals can have a great impact. For example, the team at Close.io uses Snapchat to exchange pictures every day. They use it to motivate themselves, enhance collaboration or simply share a bit of their day. This social network has become ingrained in the company's DNA.
6. CULTIVATE TEAM BUILDING
No matter what the size of your company, a privileged moment of sharing and team building reinforces bonds and gives teams momentum. When part or all of the team works remotely, team building takes on even greater importance. Indeed, it reinforces a feeling of belonging to the company despite the distance.Organise team building moments on a regular basis and as much as possible, making sure that the activity reflects your company's image. Mix work and downtime – contrary to what one would think, relaxation can be just as productive as work time. Strong and trustworthy working relationships will always save you more time in the future.Remote working requires some adjustments, but the results are real. According to a study by TinyPulse, remote workers tend to be happier, more involved and more productive than their office-bound colleagues. So, are you ready to take the next step?Remote workers are happier, more involved and more productive than their office-bound colleagues