The End of RTC: How do I prepare?
All good things must come to an end - and when it comes to technology, the end usually happens fairly quickly. By these standards, the public switched telephone network, which came into existence in the 19th century, has lasted long enough! Since phone services can now be provided over the Internet (VoIP), the focus is now on the development of the fiber network. This is why Orange will proceed with the technical shutdown of RTC access by geographic area starting in 2023.
The following guide will tell you what you need to know to get ready for the end of RTC and help your company make a smooth transition to VoIP:
1

What exactly is stopping/changing?

2

Time is running out - how do I get ready?

3

What will future technologies look like?

4

What are the advantages of moving to VoIP?

5

What do I need to do to move to VoIP?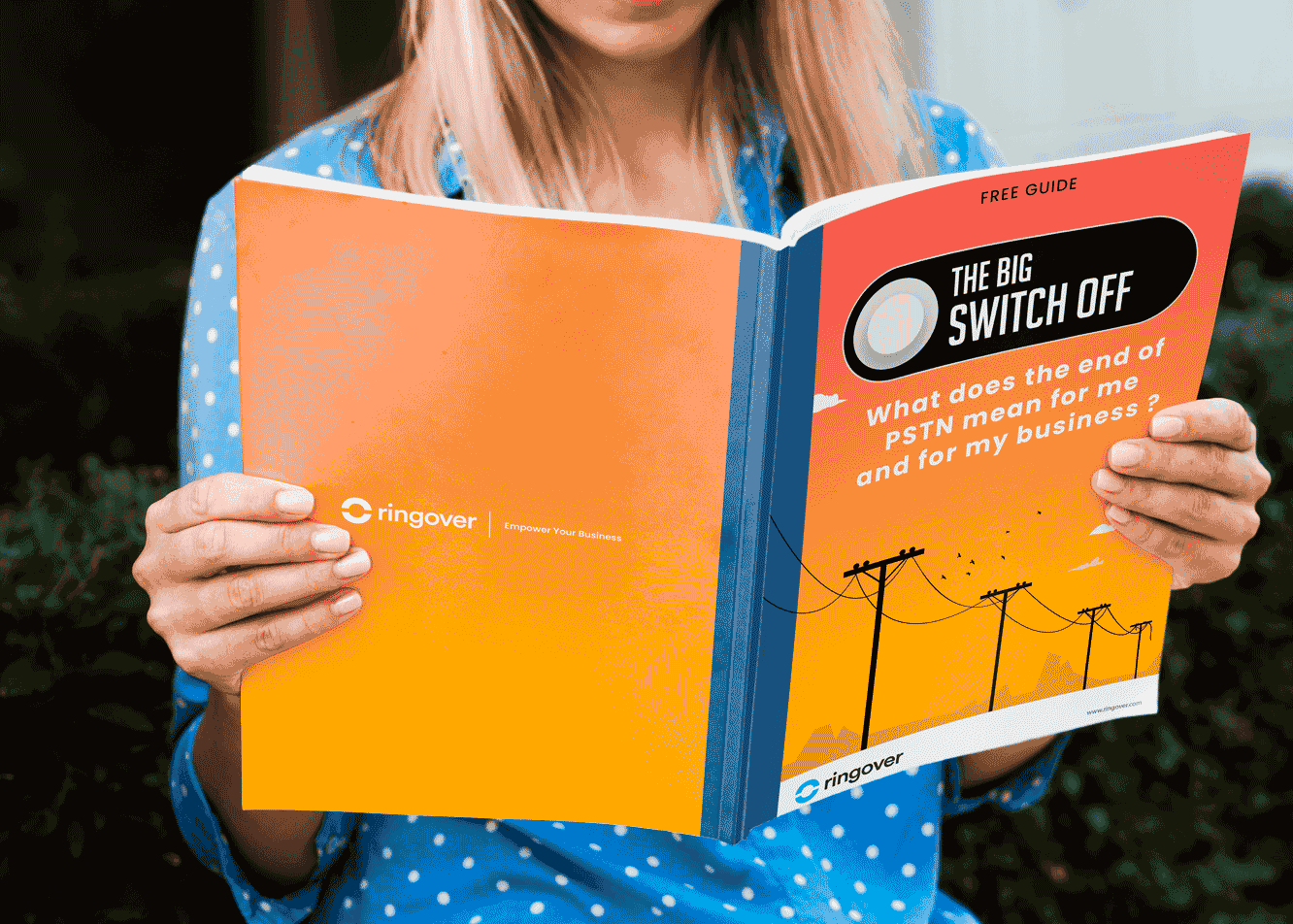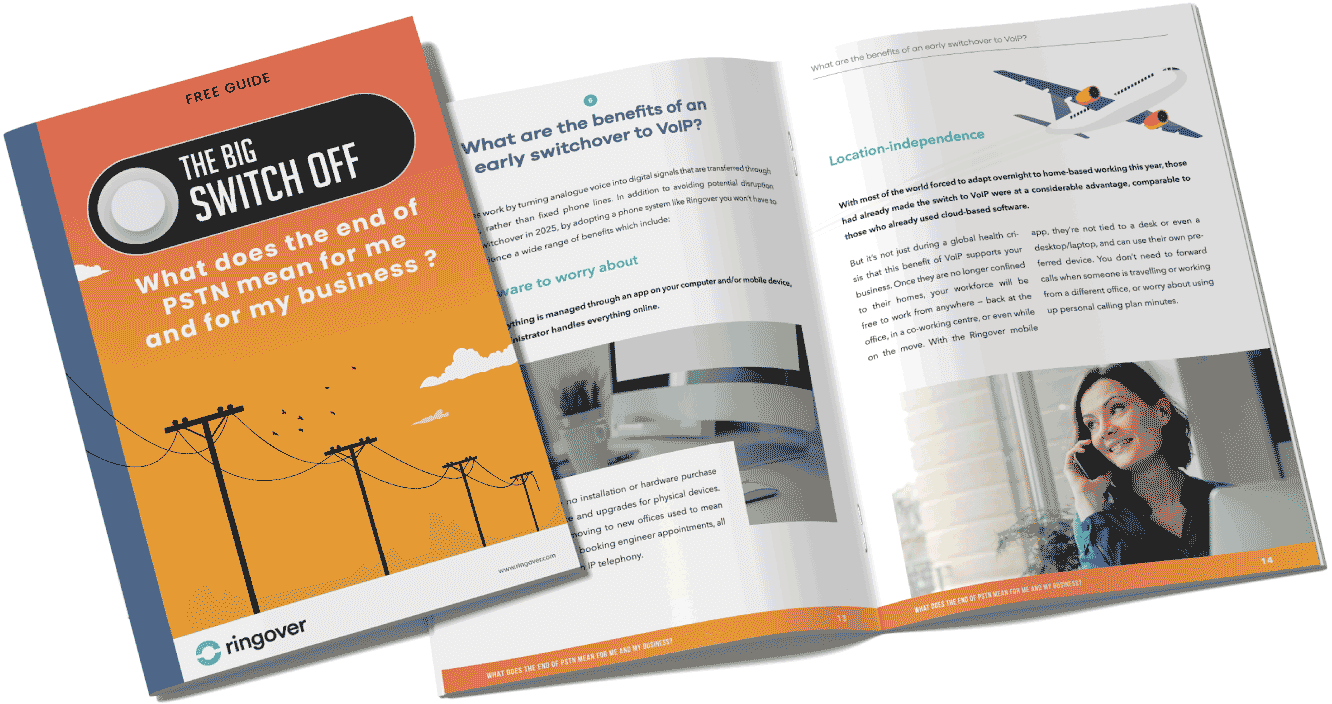 Thank you !
Thanks for downloading. Enjoy!
Ringover, the VoIP telephony solution based on
company productivity

.
Easily set up your business phone system and add lines in a few clicks.
Take calls on your "landline" no matter where you are.
Turn your phone system into a productivity and collaboration tool for your teams.
Already adopted by over 10,000 companies!