Business phone system
Centrex: What Is It and How Can Companies Benefit From It?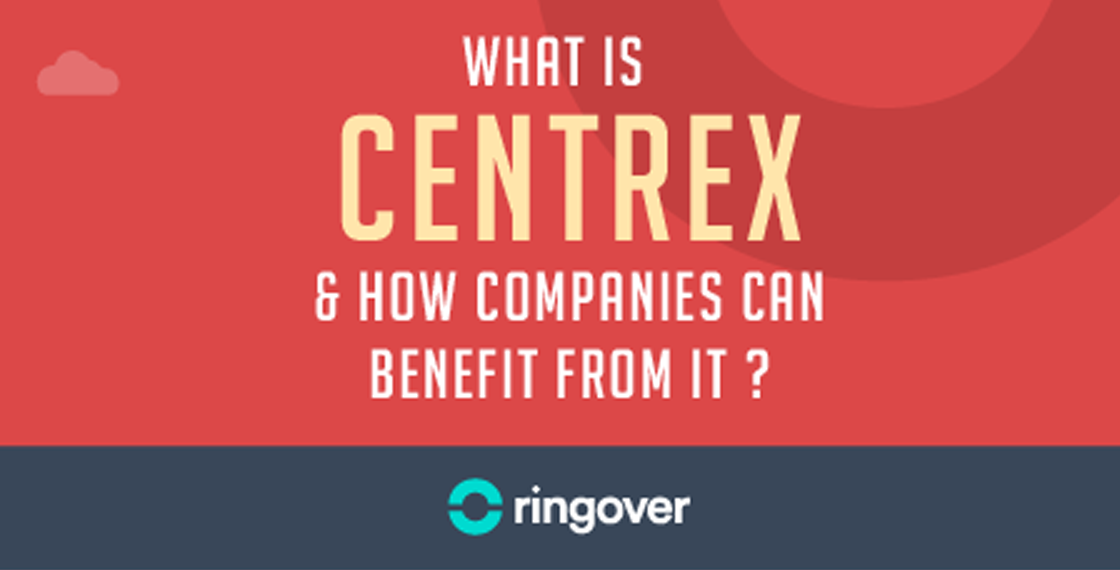 Summary
One of the most vital aspects of creating and running a company is telecommunications. Depending on your sector, size, and the number of clients and leads your staff is in contact with on a daily, weekly, or monthly basis, your phone system and IT needs can vary greatly.

But between the plethora of solutions to choose from, the subtle differences among them and the increasing number of technical terms to master, the decision-making process can be daunting. This article is intended to illuminate the complexities of today's many centrex phone system solutions by explaining the following.


Try centrex phone system for free
What is Centrex?
Centrex is a simplified version of the term Central Exchange, which refers to a centralised phone service hosted and managed by an operator. Until its arrival in the 2000s, companies had to host their own PBX (Private Branch Exchange) on-site, which generated significant set-up and maintenance costs in terms of networks and equipment.

Centrex, however, removes the necessity for companies to have to purchase and run their own voice communications system by outsourcing its management.

The development of high-speed DSL links at competitive prices has recently made Centrex an even more appealing solution for businesses.
PBX/PABX, IP PBX, & Centrex: what's the difference?
PBX/PABX: the internal phone system
The Private Branch eXchange (PBX), or Private Automatic Branch eXchange (PABX) is hosted on a company's premises. It receives and transmits calls via the company's telecommunications network - which is separate from its computer network - just like a classic switchboard. Unlike its antiquated predecessor, however, it supports a number of features such as:
Call queues

Custom music on hold

Call forwarding

Call transfer

Conference calls

"Do not disturb" mode

Call interception

Computer telephony integration (CTI)
Though the PBX/PABX is still widely used, it's on the path to obsolescence due to the phasing out of the copper wire-based Public Switched Telephone Network (PSTN) in favour of IP technology. Companies that currently use a PBX/PABX will therefore have to adopt an IP PBX in the near future.
IP PBX: the IP phone system
An IP PBX (Internet Protocol Private Branch eXchange) is a private telephony exchange that uses IP to channel a company's phone calls. It works through IP phones connected to the same network as company computers and, through the PBX, provides access to the IP telephony operator's network.

The IP PBX is therefore the next stage in the evolution of the traditional PBX toward IP. In addition to supporting traditional PBX features, the IP PBX allows companies to:
Automatically distribute calls

Apply opening hours

Set up an Interactive Voice Server (IVR) to route incoming calls

Integrate phone system features with the company's IT and business applications

Add new phone lines independently
Centrex: the external phone system
With the Centrex solution, telephony is outsourced to an operator, which provides its clients with all-inclusive service. It allows the company's landlines to be managed via Internet while providing the classic functionalities of a PBX or an IP PBX.

A Centrex operator typically hosts an IP PBX shared between many companies, and is responsible for managing numbering plans, providing phones (if applicable), and provision and installation of the network link between its centre and the local area network (LAN) as well maintenance of the router or telephony gateway.

Centrex IP is therefore an alternative to PBX and IP PBX solutions.
How does Centrex work?
A Centrex system operates much like the internal PBX or IP PBX system in that it provides the same capabilities. The main difference is that the PBX is located at the Centrex operator facility rather than on the client company premises.

Concretely, a company subscribing to plan with a Centrex operator receives a certain set of phone lines according to its number of users. The operator will link the phone system to its network via a DSL router, to which the company's IP terminals are also connected.

Using a customisable web interface, internal teams can then easily complete setup of a centralised phone system.In general, Centrex plans include phone service and Internet connection. As a result, a multi-site company can pool its IT network and cut costs on its infrastructures by implementing a Centrex solution.
Centrex Features
While Centrex plans may differ from one operator to the next, most offer these basic phone system features:
The pros & cons of a Centrex solution
The advantages of a Centrex solution
Reduced installation costs

External maintenance

Flexibility of the solution

Flexibility of location

Simplified billing & competitive prices

Unified communications
The drawbacks of Centrex
Certain costs not covered


Features limited by operator

Powerful internet capabilities required

Looking for a Centrex solution? Ringover is here to help