Customer service and VoIP
Holiday Customer Service: 6 Golden Tips to Prepare Your Customer Service for the Busy Season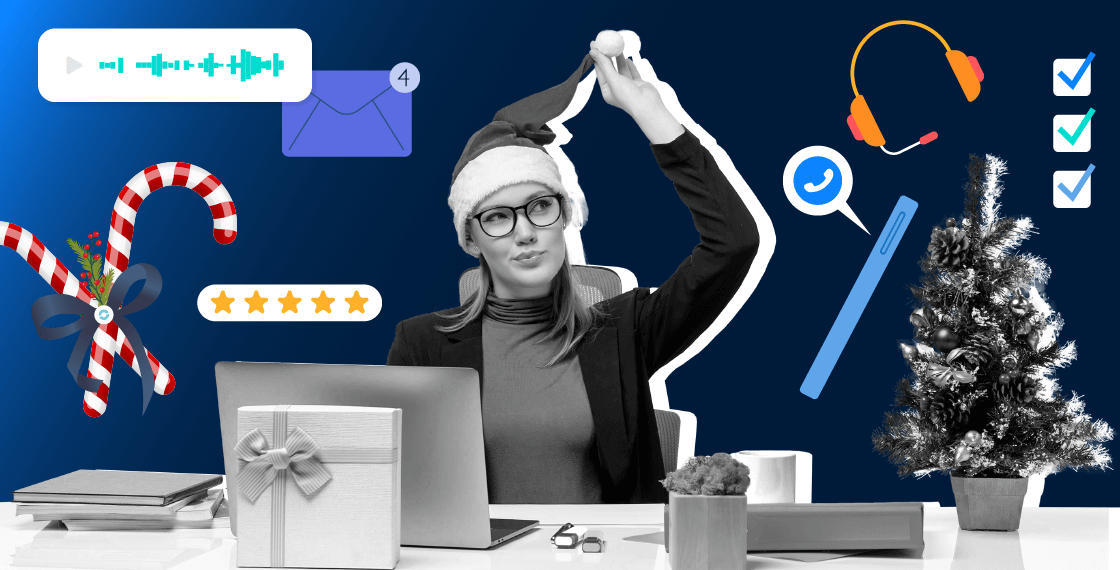 Holidays are coming, holidays are coming…And arguably this year they are more important than ever before. Around the world people are celebrating early in 2020, with decorations and lights having gone up in November in many cases. Perhaps people are just waiting to see the back of a challenging period in their lives and ring in the annual reset on December 31st.
Inflation forces e-commerce to drop slightly this year (
-7% according to Salesforce
)
, and every provider of goods and services needs to be on top of their game to make the most of the opportunities the season offers, to close out 2022 in style, with record sales and customer satisfaction. However, Deloitte predicts
e-commerce holiday retail sales to grow
between 12.8% to 14.3%
from November through January, reaching $260 billion to $264 billion in total.
This year, shoppers are likely to maintain the habits they adopted during the pandemic and indulge even more in online shopping.
So if shoppers are avoiding crowded high streets and stores, your call center and backend operations need to be ready to
handle a surge
, and the final push, which could make all the difference to how the year as a whole stacks up.
Here are the best 6 tips to help your customer service agents deliver excellent customer experience this holiday season
:
1. Know your numbers, and make a plan
While 2022 has had its unique attributes for sure, much of your increased volume will be predictable and seasonal. Dig into your call center metrics from previous years and see where the peaks and troughs lie, so you can staff up accordingly.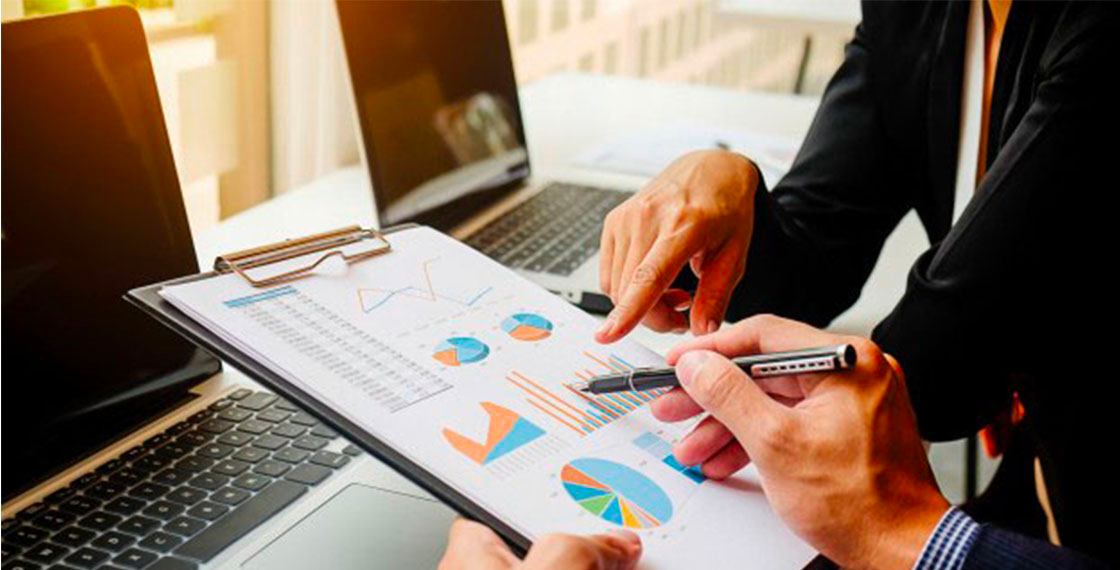 Did average waiting time or call abandonment increase in previous years? Then you know you didn't have quite enough people around to answer calls on those days. You can drill right down to the shifts affected, in order to plan your rostering accordingly, for example you may find people come in from work and then instead of hitting the high street for late night shopping, they hit up your website instead.If the products you sell are really seasonal, you'll need to consider scaling up more substantially, in order to meet anticipated demand in your customer service.
Luckily, Ringover's entirely cloud-based
call center software
makes it extremely quick and easy to do this on the technical front, with no concerns about cabling or installation — simply punch up your desired capacity in the dashboard, and your agents can get to work fast. Ensuring your
human resource availability
may be more challenging, because humans are not cloud-based! But, they can be based anywhere they want to be — which is a help in the middle of winter, and many may welcome extra shifts and income over the busy period.
They can also use whatever device they choose, including an app on their desktop or mobile phone, making it easy and comfortable for them to hop on the line at short notice, and easier for you than distributing new hardware endpoints.
Don't forget Boxing Day!
Once everything is dispatched and delivered then a big part of the e-commerce job is done — but not all of it. Your sales team may be taking a much-needed break once the gifts are unwrapped, but if you sell products requiring any degree of technical assembly or set-up, make sure you have a good support team on hand, to support new owners of shiny new tech — about which they may have no clue. If Santa forgot to buy batteries that's not your fault, but if they can't make sense of the operating instructions or how to get started, then you'll need to be ready to help, and make sure everyone can enjoy their new gear easily and happily.
2. Scale up your customer service efficiency
You know your business, and will have optimized for the right balance between cost and throughput, for 'normal' times. But the holidays are not normal times, and it may be that you have to make temporary changes, to avoid that queue becoming too long. For example, you might consider:
Can you speed things up by

introducing tools like live chat

, which agents can process in parallel? This can enable skilled agents to be dealing with a number of overlapping inquiries with surprising efficiency, and even if each chat actually takes longer — because customers have to type out their answers – they wait less time to start with, creating a more positive impression of an in-depth interaction after a shorter delay.




Can you use your IVR to get people out of the queue

altogether by

providing alternatives

? Sometimes people, including your

VIP clients

, may be waiting to talk to you just to clarify points of information, which could be obtained in other ways: press 3 to check on store opening times this weekend. For live updates on your expected delivery time, please use the tracking link in your confirmation email.

Please see ourwebsite.com for updates on availability of this season's hottest games console which is sold out everywhere…




Make the most of automated messaging

, to pre-empt customers contacting you. Everyone appreciates notification — for example by SMS or email — to advise them of delivery and dispatch, and this also helps manage expectation in the light of any delays or unexpected problems.




Service automation can help too

, deploying smart chatbots can help route significant volumes of routine inquiries and transactions right out of the queue — enabling customers to get what they need more quickly, and reserving your agents' time and attention for those interactions where it is most needed.




In support issues,

a video call can often resolve things far more rapidly

, enabling customers to demonstrate their problem to you directly, and the agent to show rather than tell, when it comes to sorting it out.

Video calling

is easy to enable in your Ringover business cloud phone system, so that customers can be guided straight into the right kind of interaction easily, and have their issues resolved with maximum speed. Particularly when it comes to new gadgets and tech toys, unfamiliar customers are often very bad at describing in words what they are trying or failing to do, and video interaction can speed things up immensely.



3. Liaise across departments
Preparing for slick and smooth customer service through the holiday period is not about the call center in isolation.To ensure responsive and effective provision, you need to know what's going on in the rest of the enterprise. When is marketing sending out that special offer to your biggest list? When is the new stock arising? Are there going to be time-limited promotions and discounts, which will generate increased levels of inquiries over a very short period?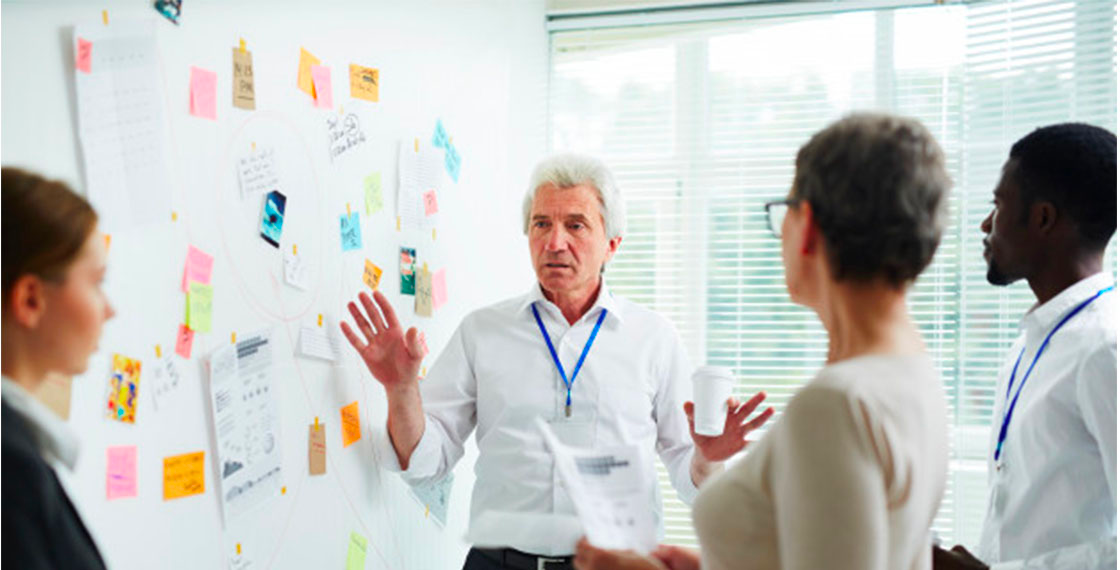 It's important that the customer service department is at the heart of these conversations early on — not only are you the experts at communication within your organization, you're where the rubber meets the road, and your business offering interacts with the public. Disappoint them once, and they're gone for good — the boom in e-commerce is good news for you, but good news for their choice as well, and you could lose them altogether.
If you become the bottleneck in a big promotion you didn't know about, then not only will you let down your colleagues you'll let down your customers too, so don't lose sight of the value of internal communications and liaison.
4. Expect the unexpected
In the Northern Hemisphere the holiday season has always coincided with the middle of winter — and even before the climate became less predictable, this has had the potential to cause chaos. Throw in anything from a global health crisis to a political supply chain disruption, and you'll wonder why anybody ever decided that this was the best time for us all to buy loads of extra stuff. But it's not going to change now, so you have to plan for continuity, whatever happens.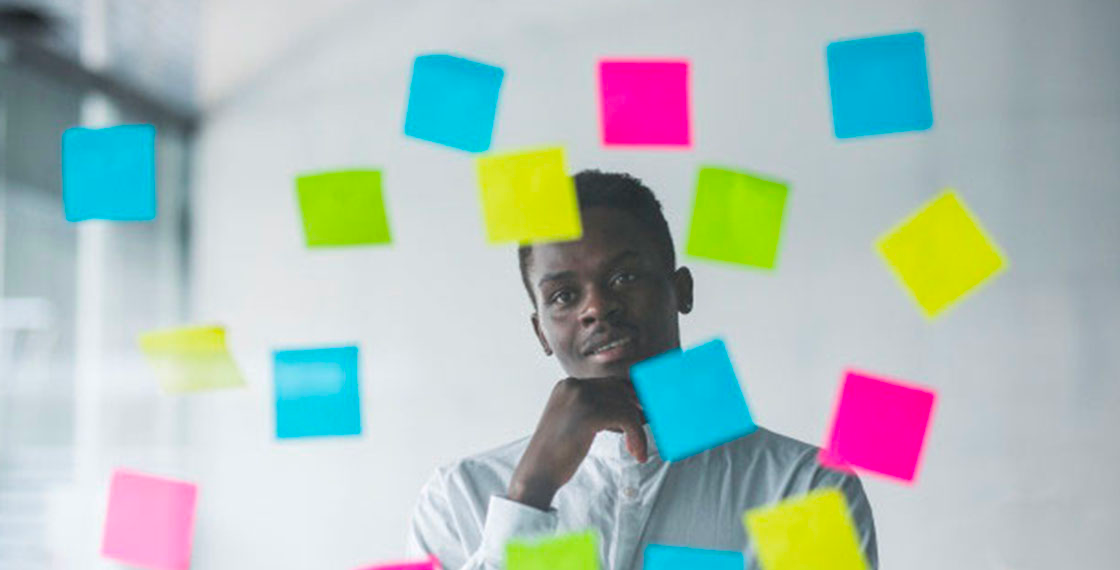 Of course you cannot predict in advance exactly what kind of unexpected events you might face, but you can do some scenario planning in advance of the kind of disruption which might take place, just on the off chance. For example:
How much of your inventory depends on drop-shipping or just-in-time stocking and supply?

If any kind of disruption is on the cards, maybe you can stockpile key items in advance, to prevent disappointment.




Can you provide any kind of seasonal rain check or voucher, in the event of a container not arriving, or a key item selling out?

There's not much worse than an unfulfilled order, but if you work with your customers to help make things right, transparently and generously, perhaps they'll forgive you. For example, if a delivery of games consoles is delayed and will not arrive until after December 25th, you could create a beautiful printout for customers to deliver as gifts instead, including a voucher for them to buy content for it in January. Make sure your agents know exactly what their scope is, to do what they have to do to make the customer happy (see below), and support them in dealing with strong emotions and disappointment that might be generated.




Virtual agent standby

— staffing seasonally is an art not a science, and it's difficult to know exactly how many people to have on hand at any given time. But if your team is working remotely and flexibly, you may be able to discuss areas of concern in advance, and have extra resources ready to step up to work at short notice, for an enhanced shift rate. That way if a snowstorm closes a depot and everyone panics about their delivery, you'll have personnel on hand to reassure them and provide updates when needed.



5. Elevate your agents
Speeding up your queue, and increasing customer satisfaction metrics, can be as simple as giving your agents more power to do their job.For example, can you support them with better reference materials, training, an improved knowledge base?
Again your data will have all the answers here if you mine it appropriately: is there a particular product which yields a high number of customer queries, and agent searches for information? In which case perhaps someone from the product team could come and do a Q+A, and help prepare better responses to the questions customers actually care about. Or they could review the support materials provided.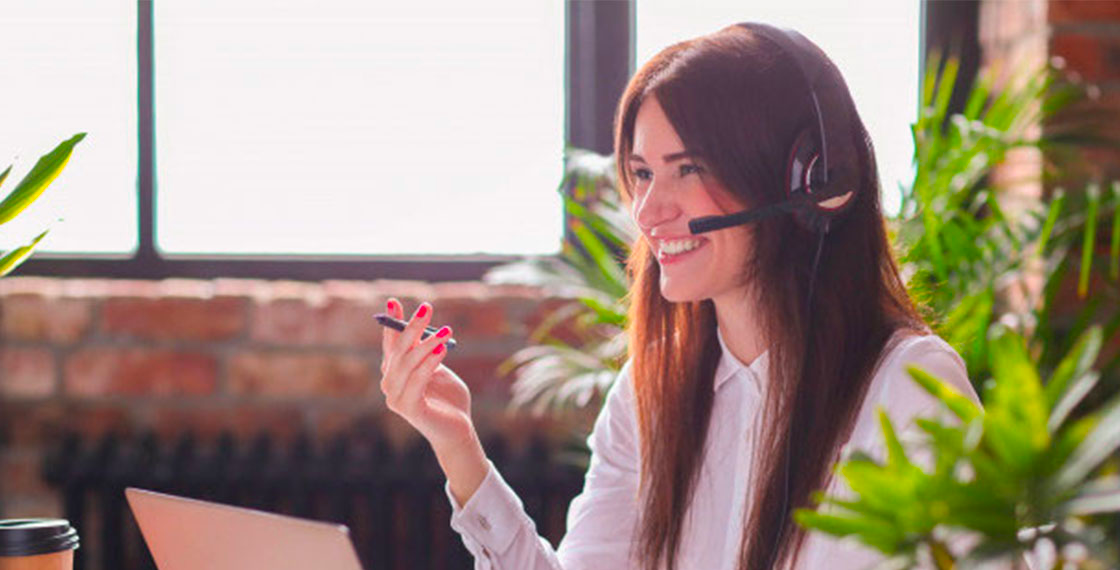 Are those support materials accessible to the agents who need them? Augmentation like AI bots can listen out for keywords, and go and retrieve them in advance, while the human agent deals with the human empathy and sensitivity side of things (the bots won't be able to do that for a while, even though they can detect emotional escalation and help supervisors provide targeted support if anything gets overheated.)
Empower action
Finally, how about letting your more experienced agents make more decisions?For example, can they authorize discounts or refunds, within predefined parameters? Of course these decisions eat straight into the bottom line, and need to be used with discretion.
But price paid is not the only cost of the sale, and anything involving a callback, escalation to a new support tier, or losing the lifetime value of a customer as a result, has a direct cost as well. Not to mention reputational cost, if they start moaning about you publicly, regardless of the 'season of goodwill to all'. Returns and restocking cost money too.Often then it can be a much better outcome to spread a little happiness, and
train your agents
to offer permitted discounts up to 10%, or a refund on any purchase under €20, for example — if that's what it takes to make the customer satisfied in the moment.
6. Look after your agents
As well as training and empowering them to do their job well, with the latest technology, information, and authorization they need, you can also use the holiday season as a chance to show you care.They've worked with you during a difficult year, and now more than anything else need to take a bit of downtime, as well as feel secure and appreciated for what they do. If you look after your team, they'll always look after your customers — and there is no better time than to remember that.
Bonuses, treats, extras
… These all
reward good service
, and recognize the importance of the customer service role, where these people represent your business directly to those who buy your products and services.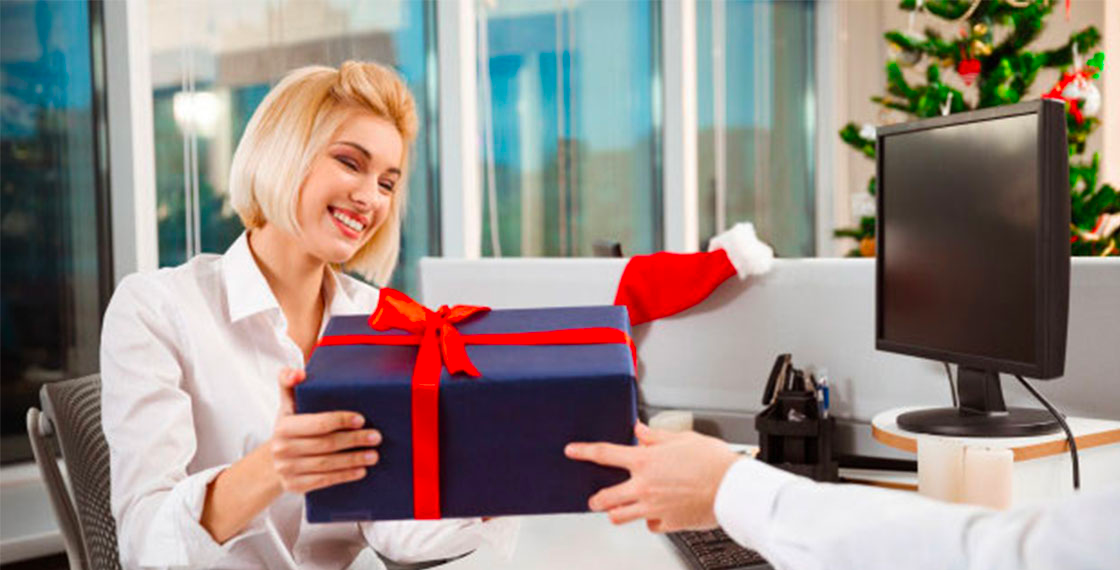 And they work as part of a team too, so social gatherings, public recognition, and time to relax and celebrate one another matters as well. These may take a bit more imagination and planning when you work virtually, compared with getting everyone together in the break room with some fizzy wine and chips — but there are lots of ways to celebrate with our remote teams which just require a bit of forethought, and are a great way to promote your team and organizational values and culture, while simultaneously thanking people for a job well done.
The holiday time is about gratitude after all, and this has been a challenging year for everyone individually — thanking and rewarding your team is the snowy white icing on the Christmas cake, which will enable everyone to relax over the break knowing they did their best, and come back rested and ready for 2023.
Is your customer service ready for the holiday season?
Contact our experts to help guide you step-by-step at +44 20 3808 5555 or sales@ringover.com. Start your free trial today.