Route your calls based on your data
Use Ringover webhooks to route calls freely based on your data.
Use the data from your tools in real time
With smart routing, route calls to the right correspondent according to data from your tools: contact assignment in the CRM, skills, etc.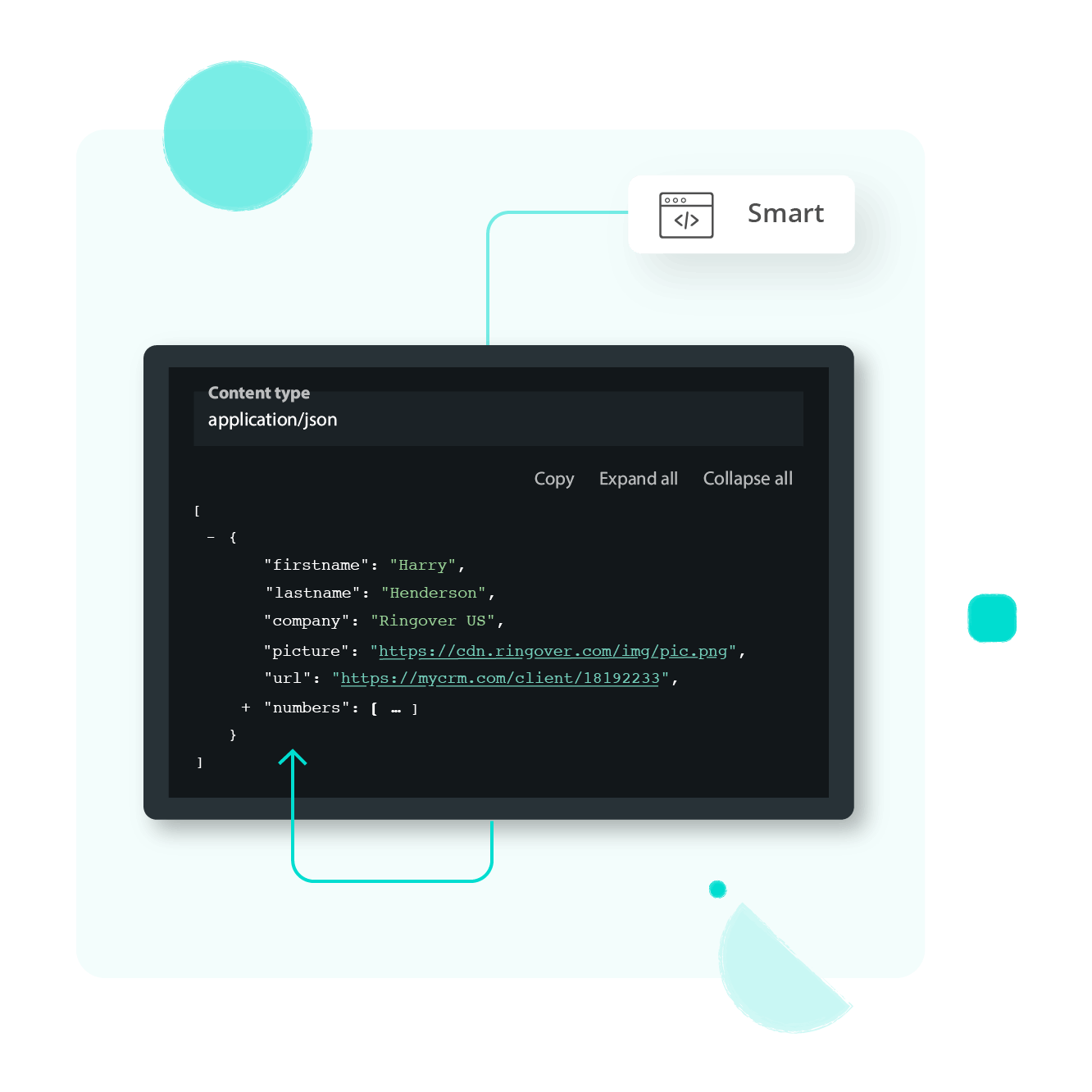 Create your own rules freely
Depending on the specific needs of your business, determine your own routing rules without any constraints.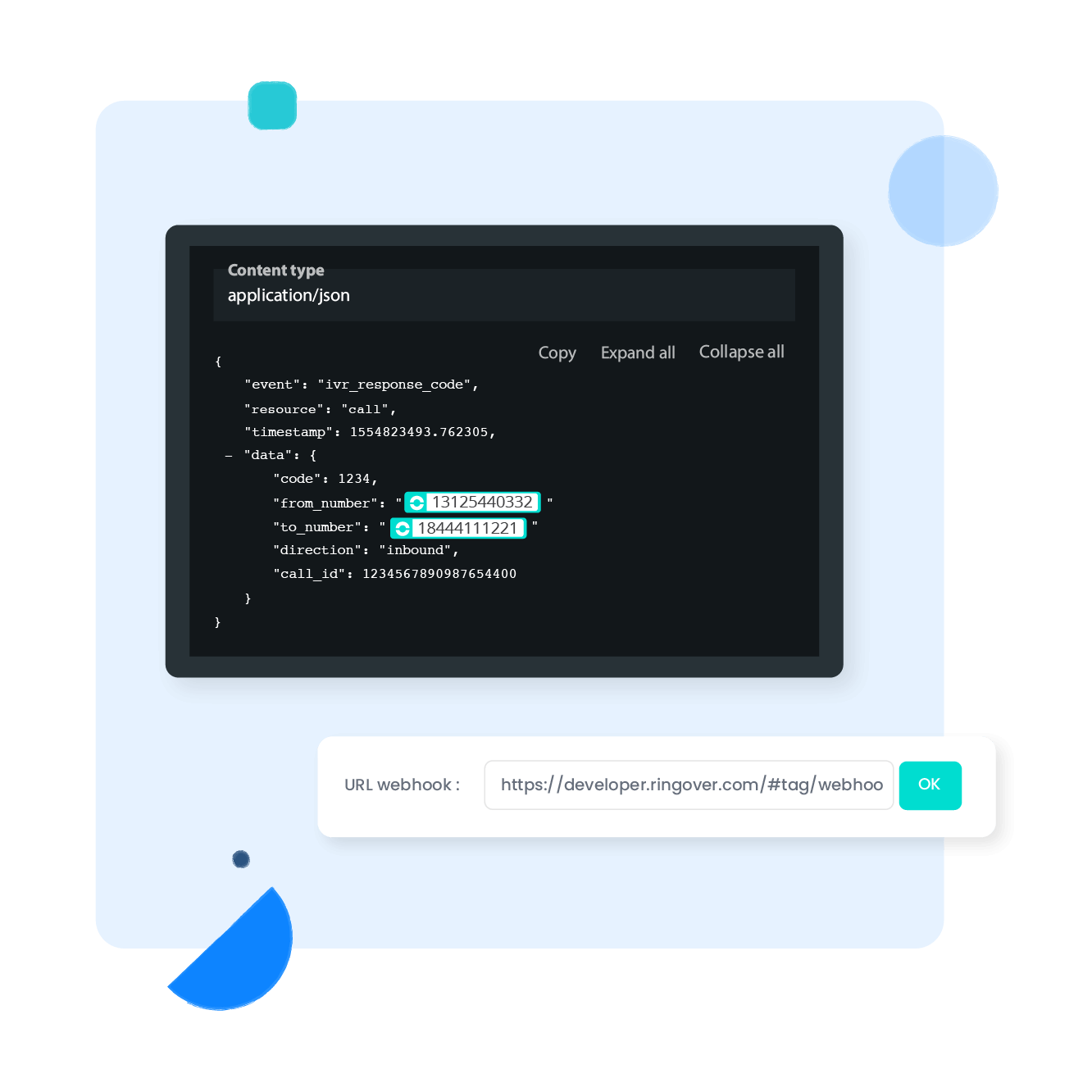 Easily access event history and details
Your tech teams can directly view the details of past events. You'll be able to quickly and easily correct any potential bugs.