Customer service and VoIP
Missed calls: the high price businesses pay of failing to pick up the phone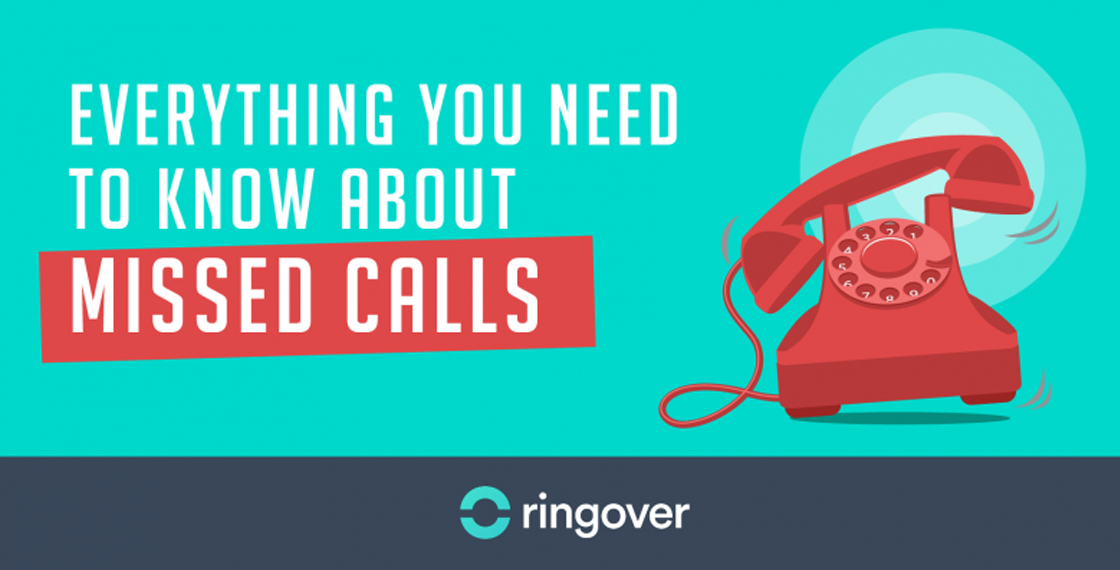 There's a Gen Z meme about a frustrated user, unable to delete a strange app on their mobile — it looks like some kind of old-fashioned handset from a fixed-line calling machine belonging to another century. Who makes phone calls any more?
The phone still matters
The reality is a lot more interesting though, particularly when it comes to communicating with businesses. There is data that digital natives are less likely to use network calling lines socially, but they still make calls over internet-only networks all the time to their friends, and particularly when they want to communicate with a business. Of course in 2020 we have a diverse range of options, and raised expectations for connecting with brands across a range of channels, from social media to video to text. But when it's urgent — and particularly if anything goes wrong — we expect to be able to pick up the phone and talk to someone. Indeed, the very fact that we have the range of channel choices available to us, for when we're idly researching or have a non-urgent query, means that expectations are increased when we do make a direct call. It means we need an answer right away, that we don't have time to find it for ourselves. It means we expect a synchronous conversation, where we can probe and dig in to the answers, something we can't easily put in an email or glean from a FAQ.So, the last thing we want or expect is for that call to go unanswered. And even if we get a call back, we're increasingly unlikely to answer it if it comes from an unknown source.This article highlights how Missed calls have real impact on your business and how to ovecome it.
The cost of a missed call
The cost of any missed opportunity is always hard to quantify, but you need to make an honest attempt at doing so, in order to answer the important question: Can my business afford this?
The cost of lost business
If you invest in your content marketing and search engine optimisation as a business and manage to get to the top of the rankings for the most relevant search terms, you are streets ahead of the competition. But gone are the days of gaming the big G with keyword stuffing and similar tricks — you'll only be in that top spot today if you've invested in quality content and careful strategic management of your profile over time, to reach that pole position. And increasingly, with voice search in particular, it truly is a case of 'winner takes all' — if you're not the number one response, then you won't even be seen.Reaching that coveted position is complete waste of resources, if the next instruction is "so call them for me Siri" — and that call is not responded to.For search in the browser, incidentally, Google's own independent research indicates that the "click to call" button in search results is one of the most-used features on the page, and 70% of user mobile searchers have used click to call to connect with a business directly from the search results page.Will they call back another time, if you don't respond? It's unlikely. However brilliant your business is at whatever it does, prospective customers have no reason to think you're uniquely good, and it's highly likely that this is the point at which the number 2 search result will get a call instead and you won't even know about it.
What does that cost you? Research from the UK national provider British Telecom in 2019 estimated that the cost of missing just one prospect call, averaged over their potential lifetime customer value (LCV), is around £1200 (€1356), suggesting that UK small businesses alone could be missing out on business in the region of £90m (over €100m).Of course every business' margins are different, but it's easy to look at your own data — you should know your conversion ratio of inbound sales enquiries, and how many calls go unattended in your organisation, as well as your own LCV. So you can run your own numbers, and find out quickly what it's costing you.
The cost of lost reputation
New business enquiries you never bother to talk to hurt you financially and benefit your competitors, but even if you were the first business they tried to get in touch with, they probably won't remember you or talk about you.Compare that with the experience of an existing customer or stakeholder, who despite all the range of different ways they can get in touch with you today and has a query or complaint that is urgent enough for them to 'click to call', or even tap out your number directly in their device. And then they get through to a mailbox and a recorded message, or worse still bounce for eternity through a hell of menus and options…Where does that urgency, that frustration, go to be released? Well, that device in their hand also connects directly to review sites, social media, their direct and indirect circles of influence, from friends and family to large circles of followers. Their perception of your lack of professionalism, your failure to respond to them when they needed you, can be expressed in a growing number of immediate and far-reaching ways. So not only do you miss out on their business, their repeat business, anyone they might positively recommend you to, you could end up with a bad review or negative sentiment forever on public record, as they vent that dissatisfaction publicly and indiscriminately.
It's a tough reality for businesses to swallow, but according to some number crunching from Inc.com, it takes roughly 40 positive customer experiences to reverse the impact of a single negative review — based on the number of customers likely to leave a negative vs a positive review in the first place, compared with how these reviews are typically ranked and aggregated. That might feel bitterly unfair, but it reflects commonsense perceptions too — if you receive bad service from a company, how many people are you likely to tell? And how good does service have to be to make you tell your friends about that instead?The simple action of failing to respond to a caller when they need you is costing your business, both in terms of the immediate bottom line, and in the longer-term damage to your reputation and perception.And it means you've lost one of the most valuable opportunities any business owner can spontaneously receive: the chance to listen to your customer. To receive new information from them, to hear their feedback, to sense what they're not saying, and to explore any additional things you could do for them. How priceless is that? If you don't answer the call, you'll never know.
Why do businesses fail to answer calls?
Given the real risks to loss of business and reputation, why on earth do businesses ever risk missing a call from one of their present or prospective customers? There are a range of contributing factors."I'm too busy to pick up!"Because a phone call is a real-time synchronous communication, driven by the external party's need-state, it essentially interrupts whatever it is you're doing in your business at that moment. There is also, in our noisy and multichannel world, an inevitable tension between caller expectations and recipient priorities. If someone is engaged in creative or concentrated work, they might not realise the impact of diverting their calls to voicemail for a few hours just to get their head down and focus. People are used to an email being responded to later in the day, but the expectations are simply different with the phone.What you need is a proper managed business phone system, that maximises the chances of every caller reaching the best human to talk in real time, every time.?
Failure to plan
For startups and emergent businesses you might argue that you can't plan for something out of your control, and the timing of incoming calls is at the instigation of the caller. How can you anticipate it?The reality is though that most businesses have some results to draw on, and data and analytics from history, to make sensible predictions about incoming call volume. For example, if you run a new offer or advertising campaign, common-sense would indicate the importance of making more call answering response resource available at the time - because otherwise you might as throw your ad budget straight in the trash (in fact this would be preferable, to the double negative of creating a negative impression on a prospect when they cannot easily get in touch with you).You can also use your business intelligence combined with call analytics to scale as you grow, and bring on additional resources to support volumes. So, if you have an increasing number of calls going unattended because they happen in an out-of-hours time for your business location, you can consider how to react. Run your conversion rate against your LCV, and compare with the cost of a call answering service or paying antisocial hours shifts to answer the phone, for example.
Your calls are not reaching someone who can respond
If you publish direct-dial numbers so that people can contact specific departments or individuals, that should indicate a preference not an absolute. For a small business or entrepreneur — wearer of multiple hats — that might be intrusive, or simply impossible to pick up the phone if you're engaged in a live conversation somewhere else. And even in a larger organisation, a direct-dialler might get stuck with your voicemail in similar circumstances. No one can answer two calls at once, and long gone are the days when most enterprises had a dedicated pool of human receptionists answering and manually routing calls, today having a personal administrator screening calls is a rarity except for those in the most senior of roles. Anyone calling Person A should not hit their voicemail just because Person A is in a meeting, not if any other colleagues are available to take the call in person. This is the key differentiator of using intelligent call routing, with a managed business phone system like Ringover:
How a managed business phone system helps you answer more calls
Using a fully cloud-based business phone system like Ringover can help your business have fewer missed calls in lots of different ways:
Take calls on your device of choice
The Ringover mobile app means you can install your business phone system on your iOS or Android phone, as well as on your desktop browser — reflecting the fact that business today is increasingly location-independent and flexible, and your phone system needs to be the same. The app operates completely separately from your normal mobile phone number, and it doesn't use any minutes from your personal calling plan.For callers the experience is consistent, they won't have any idea that you're answering the phone on a mobile from your home or while out and about, rather than sitting in the office waiting for them to get in touch. In fact, to support complete flexibility, you can even seamlessly hand off the call from one device to another midstream, without the caller even being aware of it. So, you'll never risk missing a call because your phone is in the wrong room or you're not in the usual place to receive it.
Prioritise incoming calls
Inevitably though some calls might have to be prioritised, at busy times, or if a particular individual is in high demand. Multitasking is rarely productive in any situation, and in voice calling it's pretty much impossible. That means, if two people want to talk to you simultaneously you need to make a choice — a choice which should be made based on your business priorities, rather than who has grabbed your attention first or is shouting the loudest.This is where having your business phone system integrated with other services really helps. Consider: You're having a call with a prospect who is failing to qualify and probably not going anywhere… You never know, so you're letting it play out just in case. Then another call comes in, and due to Ringover's integration with your favourite CRM, you know immediately that this is one of your best customers incoming, your gold-plated big spender, who you must keep happy at all events, and with whom you have personally built the sales relationship.To gracefully extricate yourself from the first call and answer the new one is a split-second decision, but the information flagged to you by your CRM integration is the critical intelligence which enables you to make it, in the moment.If you're working as part of a team, those incoming calls can of course be routed to anyone who is free to deal with them, regardless of which person they tried to dial direct. People do business with people, which is why phone communications matter so much — so the Ringover priority routing can be set as a preference to put incoming calls through in the first instance to the person who last dealt with them directly, based on the caller history — increasing the chance of deepening the business relationship and customer value. You could also choose to prioritise the agent who has had the most calls with that customer, or the longest calls, depending on how customer relationships work within your organisation.The priority routing logic can also be set to balance the distribution of calls within your team, by forwarding calls first to agents receiving the fewest calls — making the fairest use of leads in a competitive sales environment, for example.
Communicate automatically with customers via IVR
If there are periods when no one in your business can attend to calls, and your business model doesn't allow for outsourcing this role to a call answering service, then it's important for your customers to understand why and what's going on. It might not be as satisfactory as speaking to a human being straight away, but if your business is closed out of hours for example, making this explicitly clear to inbound callers at least provides them with valuable information.
Being able to quickly customise responses, to indicate a local holiday, or that an unusual situation is affecting call answering times, is reassuring to customers — and increases their chances of leaving you a message and the opportunity to call them back to re-establish contact, even if you can't talk immediately.
You can't afford to miss calls
So, far from phone calls becoming less important in our omnichannel world, they are in fact increasing in significance and urgency, for callers and recipients alike.As a business, it's important to understand both the direct and indirect costs of missed calls, and the range of options available to help you intercept and prioritise them, whatever you do and from any location.Don't leave callers hanging on the line, there is no need or excuse for this with a Ringover managed business phone system.
Want to learn how to reduce the number of missed calls in your business?
Contact our experts to help guide you step-by-step at +44 20 7509 6665 or send an email to sales@ringover.com. Start your free trial today.