Sales prospecting
Sales Calls: 10 Tips for Setting More Appointments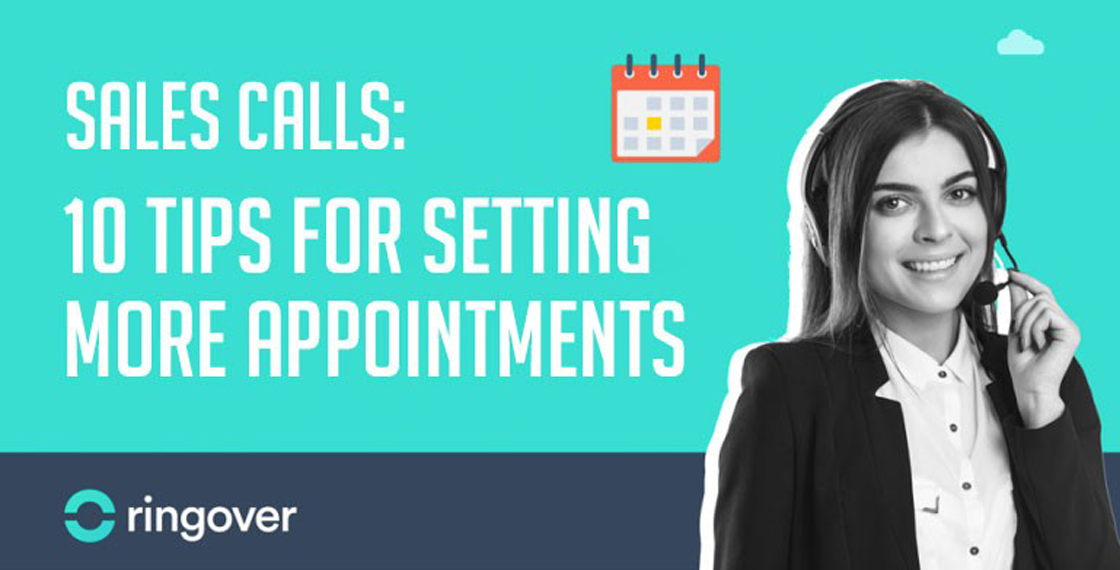 In the following article, we won't be reviewing 10 theoretical steps to build your sales call pitch, nor will we be revealing 10 unbeatable persuasion techniques based on the teachings of the greatest sales experts. For this, you can already find infinite resources online to teach you sales science theory and strengthen your techniques.

And no, we won't focus on individual technique either!Hundreds of videos exist that will give you the key to the best approach for making your sales with a warrior's mindset. For such exercises, the Americans are among the best in the world. So while our focus isn't on your sales pitch nor motivation, we still recommend Mark Wayshack's advice on the subject:
The purpose of this article is rather to guide you in good organisational practices to improve your sales calls and ensure that your sales team schedules more appointments.How do you make your sales teams more efficient? How can you better support and train them? What processes should be put in place to improve your sales pitch and boost conversion? In short, how do you become an appointment booking machine? We'll shortly discuss practical tips and advice that will help you.


Throughout the article you'll find suggestions for resources on the theory and practice of sales science, so we invite you to consult them to find out more on our subject.
1. Make more calls
It's no secret…it's a numbers game! Sales calls are all about volume.Conversion rates by phone are generally quite low. In fact, it's estimated that the average conversion rate is between 1% and 5% with cold call appointments.

This means that to obtain an appointment, you'll have to make up to 99 calls that wind up dead ends. In short, sales calls only pay off when you have the means to make very large volumes of calls.This is the reason why we so often hear that cold calling doesn't work. If a salesperson spends a few hours a week making calls, or simply puts aside 1 hour every day to attempt a few calls, these efforts will more than likely be for naught.

To get results, you'll have to devote yourself fully to it by planning long sessions lasting several hours during which you can make between 50 and 100 calls in a row.

Ringover tip #1: Ringover's cloud phone system solution offers several features specially designed for sales teams to save time when making calls and increase their pace. With click-to-call, which lets you place a call in one click, you no longer have to dial numbers, which can save you several hours per week. If your sales team's productivity level more resembles that of a call centre, you may consider using automated calling methods such as an automatic dialer, power dialer or smart dialer.See our article on the subject to find out all about automated calls: Automatic Dialers: Solutions designed for call centers.
2. Adopt "Taylorist" organisation
The secret to making a large number of calls is to get organised. And for maximum productivity, there's nothing like taking inspiration from the theory of Taylorism - also known as the scientific organisation of work. In a few words, it involves the rational organisation of work divided into elementary, simple, and repetitive tasks entrusted to specialised workers.

Following this principle, poor organisation consists of:
(1) Targeting one business

(2) Learning about that particular business to make sure it fits with goals

(3) Finding the number of the right contact person

(4) Learning about that contact and making notes for devising a personalised approach

(5) Placing the call

(6) Repeating the above steps
A Taylorist approach means that we must divide work into tasks and execute them repetitively so that we can ultimately make one call after another without wasting time. This leads us to the following model:
(1) Target 100 companies

(2) Learn about the 100 companies one by one to make sure that they fit with goals

(3) Find the right contact person's number at each of the 100 companies

(4) Learn about the contacts and make notes to devise a personalised approach

(5) Contact the 100 companies one after another
This is, of course, just an example. Each company must define its sales team's organisation to structure time spent on sales calls. The idea is simply for one salesperson to make dozens of calls without interruption.

As we saw above, sales calls are about volume, so it's crucial to organise your salespeople to allow them to make as many calls as possible in a given time period.

Ringover tip #2 Do you use Salesforce, Hubspot, Zoho, Pipedrive, Sellsy or an in-house CRM? Ringover integrates with your customer management software for better work organisation and considerable productivity gains for sales teams. Among other advantages, they can call directly from the CRM interface with the click-to-call feature and access all information on a contact during calls thanks to automatic file retrieval.
3. Establish a clear and singular objective
The first phone call is the first step on a long road which should end with your lead signing on with you as a client. We can segment this path into several key stages - from first contact to signing - through demonstration and negotiation.

When you come into contact with a cold lead for the first time, you should only have one thing in mind: take the lead to the second stage of the journey.Depending on your business strategy, these steps may vary, and your sales calls may have different objectives.

What do I expect from the first call? is the essential question to ask yourself, then provide a clear answer and to communicate it well to your teams.

In general, the final goal is to make an appointment for a demo of your product or service, but it can also be an online registration, getting more information about the company, obtaining contact information for a decision-maker, or participation in an event.

Defining the objective of the call allows you to better manage your teams but will also allow you to define precise indicators to better monitor your performance. To learn all about establishing a good monitoring system for cold calling, see our article: Cold Calling: 5 key metrics for monitoring your salespeople.
4. Perfect your arguments, from pick-up to hang-up
Sales is an inexact human science, so you'll never be able to find THE perfect sales script that converts more than all others. It's therefore important to regularly adjust your sales pitch. If your team happens to be particularly seasoned in business development, you can even create several sales scripts according to call campaign targets as well as the course of a call.

Ringover tip #3: Ringover's phone system software lets you record all of your calls. Listening to your calls again is crucial when putting together a new sales pitch, as it will shed light on the impact of your phrasing, the contact's reactions, and how to adapt as needed. Recorded calls are one of the best ways to quickly determine the effectiveness of your sales pitch.
5. Don't let a "no" always mean the end of the call
Is your contact refusing to move forward at the end of your call? Again, there are many techniques to handle and counter objections to keep control.With all the best techniques in the world, however, you'll often come across sales leads for whom your product meets no current need.

But remember that you've still spent time on them, so don't stop there! There are several things to verify before hanging up:
Will the lead have a potential need that you could meet in the future?

Does the lead know of any professionals in their network who might be interested?

Would they be willing to recommend your solution to their network?

Can they put you in contact with other relevant leads?
6. Keep track of ALL of your calls
As we've explained, sales calls require volume and organisation. It's therefore crucial to rigorously follow up on each call - over 80% of sales are made after the 5th call.After each call, it is therefore recommended that you:
2. Make brief notes on the call specifying details of the exchange

3. Plan out next steps by setting tasks (example: call back tomorrow, send follow-up email, send documentation, contact a third party, obtain information from technical team, etc.)
These steps take time, but they will make your sales calls up to 5 times more productive.Ringover tip #4Ringover's After-call feature allows salespeople a pre-set amount of time after each call to make notes and prepare their follow-up. During After-call, the salesperson's line is made temporarily unavailable so that they cannot be disturbed by any calls.
7. Harness the power of the group…
Each call is unique, and each call will teach you a new lesson. Feedback from your salespeople should be the cornerstone of your strategy, as each has their own tricks for turning a call to their advantage or countering objections.

To boost your entire team's skills, it's important to encourage a culture of sharing with dedicated feedback sessions that bring colleagues together.

This is why your team will benefit from maximal shared feedback. Regular group brainstorming sessions are recommended to improve your sales efforts.What techniques work? Is there any news worth mentioning during calls? A surprising industry trend? New target markets to explore?By creating a collective dynamic, your employees will pull themselves up, learn faster, and your sales discourse will be more geared to bring out everyone's best.

Ringover Tip #5: How can you animate your collective brainstorming sessions? Ringover's phone system software allows you to liven up your collective meetings by playing back recorded calls or listening in on live calls with double-listening.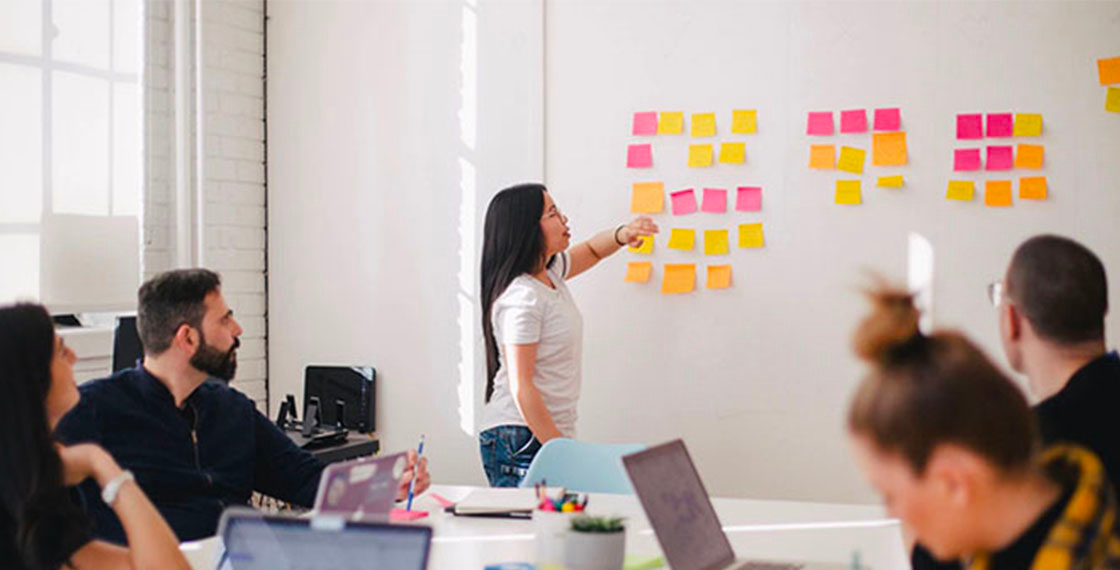 8. To maximise individual performance
Group debriefing sessions are important, but sales is an exercise largely based on individual performance. The group effect on this type of meeting sometimes distorts feedback: the opinion of some will take precedence over that of others, and several people trying to shift discussion in the same direction can confound the message.

And the larger your team, the more difficult it will be to facilitate these sessions successfully.Training and individual support are therefore essential, and each company has methods specific to its solution and its market.

A salesperson experienced with sales calls will therefore need as much training and support as an SDR (Sales Development Representative).It is indeed very important to debrief on cold calling sessions individually to gauge a salesperson's feelings with regard to their targets and pitch.

By determining what's working well and what isn't, your salespeople will quickly improve their skills and considerably improve their conversion rate.Again, supervision features by Ringover allow double-listening, whispering (which allows you to speak to your agent during a call without their caller hearing you), and recorded calls to be played back.
9. Test. Analyse. Repeat.
There are endless approaches to sales calls. Finding the magic phrase that will lead to maximum conversion of your targets can take months or even years. You'll never succeed, however, if you don't adopt an iterative analytic approach.

The following methodology is inspired by the Agile method - very popular in recent years for IT project management. The key principle of this method is that the decision-making process is not linear, but circular, as shown in the diagram below:Your sales call strategy must be inspired by this model to become a process of continuous improvement:
Regularly test new sales approaches and techniques.

Analyse in depth the effectiveness of call campaigns by measuring performance and conversion rates.

Evolve your strategy and train your salespeople on new techniques that work best.
10. Motivate your teams
As we mentioned in the introduction, making sales calls is an energy-consuming exercise that can be complicated for a salesperson. And what takes energy takes motivation!As far as motivation is concerned, we know that Americans particularly excel in motivational speeches.

You can find hundreds of these on Youtube to find out how to build the confidence it takes to excel in sales calls. By searching "motivational speech for salespeople," you'll come across many that closely fit your style and personality type.

However, motivating your teams is a complex challenge that requires reflection and action that goes a little deeper than a simple motivational speech.Salespeople's motivation is a subject that has been widely studied and documented, particularly in the early 1970s with the work of Deci and Ryan and their publication on the theory of self-determination. In summary, they emphasise the importance of 3 main principles that increase a salesperson's motivation:
Autonomy: having freedom within your organisation to achieve your objectives

Mastery: having the skills necessary to do your job well and close deals

Purpose: what is the meaning behind the company's sales development? What is the organisation's vision?
These theoretical principles give food for thought but can be difficult to apply because they depend very much on the context of your company and the powers given to the sales team's manager.

Here are some practical ideas to apply directly as motivators during sales sessions. A good way to motivate your sales team is to create a collective dynamic among your salespeople. There are many methods for doing this:
Prioritise group cold calling sessions to encourage mutual assistance and cushion against failures.

Create challenges to make sales seem like a game: your salespeople are already incentivised to certain variables but adding mini challenges to sales sessions with rewards will increase their motivation.

Bring in guest speakers specialising in motivation: top athletes, Olympic medallists, high-ranking ex-military personnel or retired senior business managers. There are many profiles of speakers with rich experiences to share on motivation, the importance of effort and the price of success.
In conclusion
We hope these tips will help you build an effective sales call strategy and put your sales teams in the best conditions to secure more meetings by phone. As we've seen throughout the article, your phone system will prove to be your best friend in achieving your cold calling goals.

If you're wondering about how to improve your current system, we invite you to test Ringover for free or to contact a sales manager to find out how our productivity and supervision features can help you on a daily basis.