Customer service and VoIP
Artificial Intelligence Examples with Applications for Daily Use
Without a doubt, Artificial Intelligence is the hot topic of 2024. With its prompts, ChatGPT it has made waves and, in one way or another, contributed to making AI more accessible to a broader audience, for professional and personal uses alike.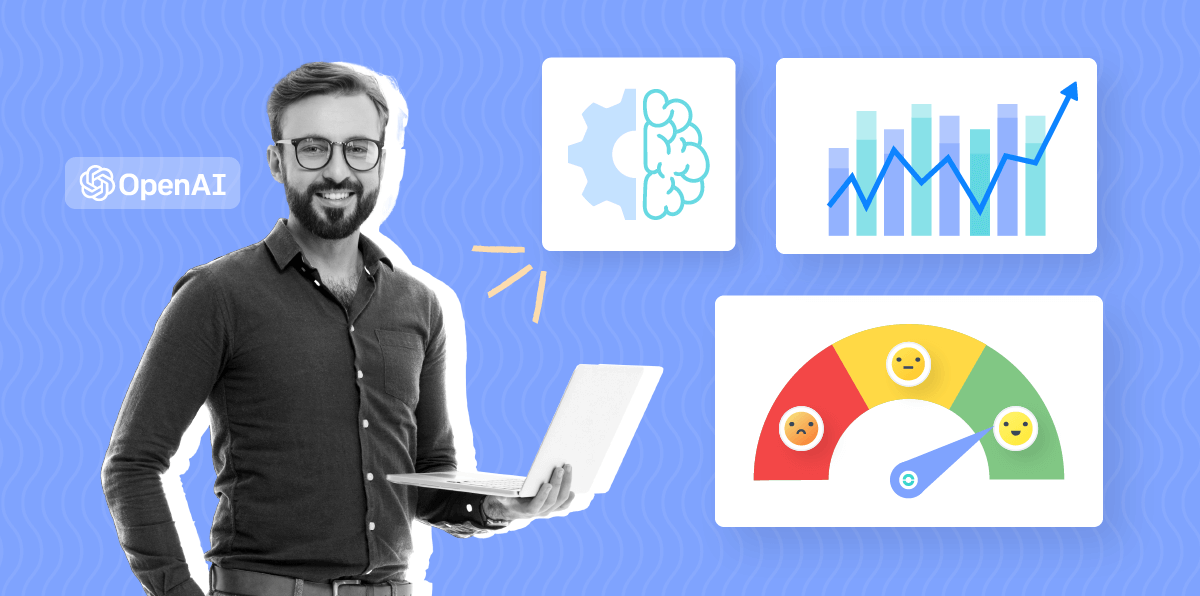 However, it would be close-minded to think that AI is summed up by OpenAI's conversational agent. There is a huge variety of tools based on these technologies.You can find AI solutions for pretty much any of your needs: Automated marketing, sales prospecting, closing, customer support, and much more. So, in concrete terms, as a start-up or SME, how can you use artificial intelligence to take your business to the next level?


Boost your sales with AI technology
Using AI for marketing
Slowly but surely, artificial intelligence is revolutionizing marketing. Within this field, the interest in AI mainly lies in analyzing and exploiting large volumes of data to facilitate decision-making and task automation.

Here's an example with automated marketing: Thanks to artificial intelligence, you can automatically segment your target groups and sub-groups across the databases compiled during interactions between your business and your customers/prospects, whether these interactions are through a phone call or a simple visit to your website.

Guesstimated segmenting will soon be a thing of the past. For this upgrade in methods, the most advanced solutions use machine learning to automatically detect trigger behaviors and to then deploy the ideal scenario for each persona.

The marketing campaigns created then offer a higher degree of personalization and therefore stand a better chance of delivering higher performances. Plus, having precise and accurate data means that you can optimize budgets and even anticipate trends and patterns that are likely to emerge.
Translating and transcribing with AI
Audio transcription into text and translation are two forerunner fields when it comes to AI. The evidence can be found in the immense progress made in the automatic processing of natural language.

You most likely already use computer-assisted translation tools, such as DeepL or Google Translate. They can help you to translate large volumes of content, such as product data sheets or FAQs.

However, there are other solutions for more specific uses, such as real-time translation for videos or conversations.

The same applies for voicemail messages. AI lets you automatically transcribe audio recordings into a text format.

Some solutions, like Ringover's AI tool, will even automatically transcribe your calls and then analyze the emotions of your clients and prospects. We'll get back to this a little later on in our articles.
Boost your sales with AI technology
Using AI for customer services
Customer service is one of the fields where capitalizing on AI and its possibilities has already made significant advancements. Chatbots and other virtual assistants are stepping up to handle customer requests, and this is impacting professionals principally in two ways:


By chatting with an AI-based virtual assistant, customers are getting increased autonomy and can get quick answers without having to dial a number and wait on hold with the company providing their product/service.
According to a survey report published by CX network, 47% of customer service specialists use AI to develop chatbots for their customer base.
What does artificial intelligence add to the customer experience?
Here at Ringover, we've already integrated AI-based tools into our solutions to automate time-consuming tasks, such as entering data into , as well as to reduce response times to urgent questions.

The impact is initially seen on an operational level. Each employee can free up time, which is a precious resource in today's fast-paced world of business, allowing them to focus on more complex tasks with higher added value. This way, they can offer better customer service.

Our AI tools can also be used to anticipate customer needs, and to get ahead of their future requests. Ringover is thus taking a proactive approach.


How to anticipate customer needs using artificial intelligence
Ringover's AI tools give you the power to better understand your customers' needs and your employees' performances. The aim is to provide companies with the means to offer customers a personalized experience. With an AI tool, companies will be able to:


Create content that boosts customer autonomy more easily;

Anticipate requests;

Save time on problem-solving without scrimping on service quality.
Our artificial intelligence tools can also analyze phone calls and identify the positives and negatives of the conversation, so that agents can continuously improve thanks to feedback on their performances. Plus, these tools can detect customer emotions and then provide detailed statistics for all calls made and taken.
The advantages of using artificial intelligence for managers
Statistics enhance managers' vision of their teams' performances and shed more light on the details of this data, leading to simpler decision-making.

Thanks to this data analyzed by AI, you can even predict teams' future performances, so you can precisely adapt your planning and resource allocations.

These statistics also provide information on customer behavior and trends, which means that you'll be opening up multiple possibilities for your strategy and opportunities.


Using artificial intelligence to boost your sales
Indirectly, all of the advantages of AI that we've covered above for marketing, transcription, and even customer services can all contribute to boosting your sales and increasing your turnover. However, sales teams can benefit in more clear-cut and concrete terms.


Personalizing interactions and optimizing your funnel
The recommendations issued by AI give sales agents an added edge in personalizing their conversations, and in putting together the perfect sales pitch for each customer.

Customer emotion analysis solutions can also prove to be extremely useful in identifying closing opportunities, using filters for key words or detecting certain topics in the call transcriptions. In definitive terms, tools like this offer increased control over the sales funnel.


Training & coaching
Of course, AI-based tools help to detect the ideal window for shooting your shot, to make an offer or close a sale, but that's not their only benefit. They can effectively be used to accelerate skill development for your sales agents.

With a conversational analysis tool, managers can quickly get hold of detailed statistics from their teams' conversations, and then identify why some calls excelled and others flopped. On top of this, this contextualized data can be used as a support tool during training sessions and sales coaching.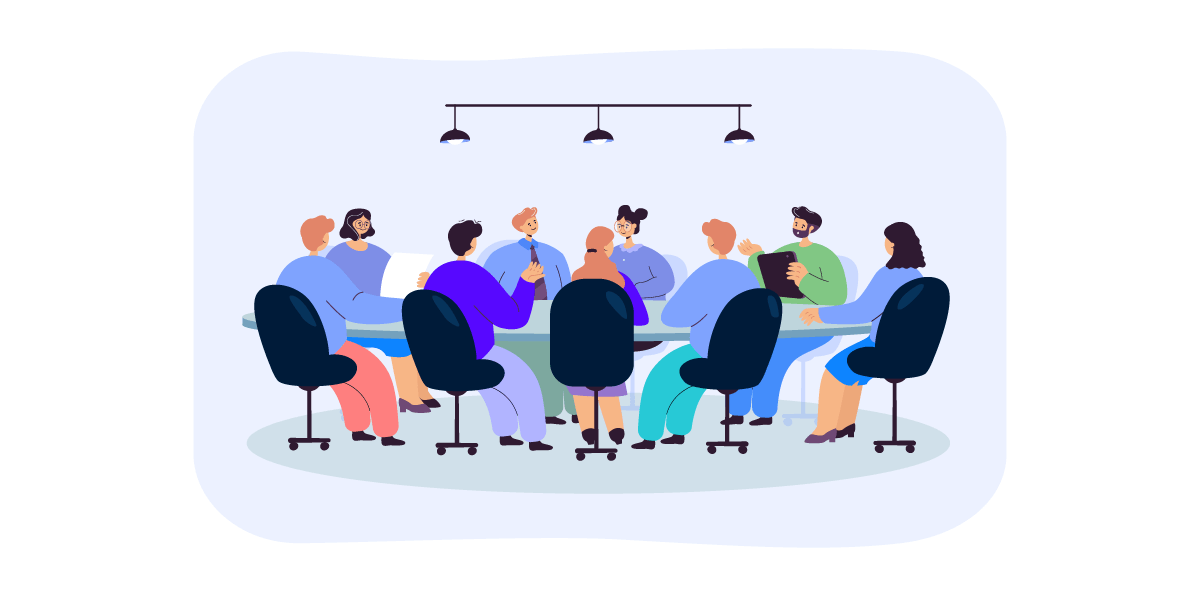 Using AI for recruitment
In this field, artificial intelligence can help you to sort through the CVs in your database. This is particularly helpful when recruiting for positions that require a lot of technical expertise and will allow you to assess applicants' technical skills through the analysis of their written tests.

However, we do need to be realistic and acknowledge that artificial intelligence shows its limits when it comes to assessing human skills. It's important that you see AI as a tool that helps you with decision-making, and not as a decision-making tool in itself.

A machine shouldn't be deciding which applicant gets the job. That said, the machine can help to smoothen the recruitment process through the automation of certain tasks.


How AI can revolutionize your R&D
R&D is another field where the use of AI is becoming essential, simply because of its rapid execution of processing huge volumes of data.

Let's say that you want to extract information from a scientific database, or a database of publication or patents. AI's processing capacities will speed up your bibliographic research.

These capacities are also particularly effective when it comes to technological surveillance in your fields of interest.


What you need to know about AI and how it can boost your business
Artificial intelligence is no longer just for the big corporate world — it's now something that any business can access, including SMEs. These smaller businesses can capitalize on AI in multiple ways, and across all their departments (marketing, recruitment, customer services, sales, R&D, etc.).

In this context, AI is mostly used as a decision-making tool. It's also proven its worth for:
Automating tasks and standardizing processes;

Controlling your sales funnel;

Identifying sales opportunities and boosting your turnover;

Improving your customers' experience;

Training your employees.
Ringover has already started to incorporate artificial intelligence into its solutions. So, if you're ready to boost your business, for our beta version, to start using the power of AI now.