Call center
20 Best Call Center Software for Small Business
Digital technology has brought many useful technologies to businesses–including a wide selection of business software. In recent years, a growing trend has emerged. Business software specialized for specific departments, industries, or processes have become more and more popular because they deliver greater efficiency gains than general business software. For customer service departments, call center software for small business is one example.


Try the best call center software for small business for free


The best call center software for small business improve efficiency and aid businesses in delivering a top-notch customer experience. For small businesses potentially in competition with established or large companies, those gains make all the difference.

Check out this list of best call center software for small business.


Top 20 call center software for businesses
Ranking
Call Center Software
Price
Features
1
Ringover
$21 per usermonth for the SMART plan, $44 per usermonth for the Business plan, and $54 per usermonth for the Advanced plan.
Phone, fax, video call, text messaging, chat, email
2
ZoomPhone
Prices start at €9 per usermonth.
Phone, text messaging
3
Zadarma
Free virtual PBX, with paid plans starting at €37 per usermonth.
Phone, video call, text messaging
4
Vonage
Prices fluctuate because calls are charged per minute.
Phone, video call, text messaging, chat
5
8x8
Price on request.
Phone, video call, text messaging, chat
6
Dialpad
From $15 per usermonth.
Phone, fax, video call, text messaging, chat, email
7
Hubspot
Estimates available upon request.
CRM, telephone, video call, messaging
8
Freshdesk
There is a basic free plan, with paid plans beginning at €15 per usermonth.
9
3CX
They have a very basic free plan, but they are not a telephone provider. So you'll have to sign with one of their partners to get service.
Phone, video call, chat
10
Mitel
Contact sales team for prices.
Phone
11
Fonvirtual
Price on request.
Phone, video call, text messaging, chat, whatsapp
12
Talkdesk
Plans begin at £65 per usermonth.
Phone, video call, chat
13
Five9
Price on request only.
Phone, video call
14
Zendesk
Contact their sales team.
CRM, telephone, video call, messaging
15
Cloudtalk
From €25 per usermonth.
Phone, video call, text messaging
16
Nextiva
Between $25.95 and $40.95 per usermonth.
Phone, video call, email
17
RingCentral
From $20 per usermonth.
Phone, video call, text messaging
18
LiveAgent
Plans start at $9 per usermonth.
Phone, social networks
19
Avaya
Contact the sales team.
Telephone, video call
20
Net2Phone
Price after contacting the sales team.
Phone, video call, text messaging
1. Ringover
Ringover's call center software for small business has been recognized as one of the best solutions on the market. With more than 70 features available and quick installation, this call center software is great for small businesses that need a big impact with little effort. Plus, Ringover takes care of technical maintenance and offers support, so you'll enjoy a complete call center solution.

Ringover's call center solution for small business offers key call center functions like , , with other business software like Hubspot, , and more, and customizable . Ringover offers , with prices beginning at $21 per user/month, and topping out at $54. With these options available, you'll have choices as your business scales.

Plus, Ringover offers complementary products like Empower, which employs AI technology for automatic and .

Curious to see what a difference a call center solution for small business makes on your bottom line? Begin your now to discover how are revolutionizing customer service departments.
2. ZoomPhone
ZoomPhone was developed as a complement to the classic Zoom tool. While it can be a good option for businesses with basic needs, a business offering customer service by phone may find it lacking in features. For example, it lacks smart routing, performance , and . In terms of pricing, plans begin at a monthly rate of €9. However, there are additional fees for outgoing and . These additional fees lead to inconsistent monthly costs, making it difficult to manage a budget.
3. Zadarma
Founded in 2006, Zadarma is an international cloud communications company. Among its services and products, it offers a call center with a flexible suitable for both small and large companies. It offers different functionalities such as a button, video calls, and a voice analytics tool.The basic virtual PBX is free of charge. However, as you add more features to adapt it to your needs, the price will gradually increase. This is why we recommend that you contact Zadarma's sales department directly to find out what your monthly bill will be.
4. Vonage
Vonage is a VoIP telephony solution that features four plans, including , a contact center solution, a , and several APIs to integrate with call center software.Although at first it may seem like a very complete for small business, it's tricky to understand what you'll get for your money. For instance, the call recording function is only offered as an add-on within the unified communications plan. This greatly limits this call center, since call recording is usually essential for many companies, both for quality control and security reasons.In terms of price, it's hard to know what you'll pay because calls are charged per minute.
5. 8x8
8x8 is a cloud communications solution that offers an intuitive but not very flexible call center software. That makes it a good option if you don't plan to grow your business imminently. Despite the lack of scalability, 8x8 presents interesting features such as call transfer, which allows users to send calls to a from a computer, or vice versa, avoiding losing those calls that are made to landlines when we are not in the office.

In terms of pricing, be sure to take into account 8x8 offers communication plans and separate plans for its contact center solution.8x8's communication plans are price on request, so you'll need to contact their sales team for an estimate.
6. Dialpad
Dialpad offers cloud-based business communications and , providing voice and video calling, ,, and . It also includes contact center-specific features like IVR, call queuing, call recording, and an analytics dashboard. Suitable for various businesses, from small to large, Dialpad's in-house contact center solution and enable direct support without the need for pre-existing IT infrastructure. Dialpad's plans begin at $15 per user/month. For enterprise-sized businesses, there is a price on request option. But before calculating your monthly budget with Diaplad, don't forget to take into account the extra fees associated with certain features. For example, have separate flat fees and per-minute rates during calls.
7. Hubspot
Hubspot is a CRM that incorporates call center software. This tool is similar to a Ringover-Hubspot integration in that you can make calls from within the CRM itself. The combination of the call center software with HubSpot provides an exceptional level of control over the collection of data and information on each interaction and all your contacts.Hubspot offers basic features such as call recording, ticketing and . While it's a decent option for businesses of all sizes, their call center solution is an add-on to their main product, the CRM. As such, the call center solution isn't the best call center software for small business on the market. If what you need is a platform capable of offering a successful user experience for both customer service and sales prospecting, we recommend you opt for a software that specifically supports small business call centers, like Ringover.

In terms of pricing, Hubspot's prices aren't clear because the call center is an add-on. To access this solution, you'll have to purchase the Hubspot CRM, which begins at around $1,800 per month.
8. Freshdesk
is an online customer engagement solution from Freshworks. Freshdesk is a plug and play solution which ensures easy implementation and access from anywhere. Freshdesk enables you to streamline your company's customer support using the customer service software and helps you efficiently manage customers as you scale.

When it comes to the pricing plans, Freshdesk has a free plan with limited features and users, with only 10 users allowed. The first paid plan is €15 per user/month, with a second tier at €49 per user/month and a final tier at €79 per user/month.
9. 3CX
3CX is a telecommunications company that was established in Cyprus more than 20 years ago and is now a leader in the cloud telephony sector. It offers from up to 190 countries, which is helpful for businesses with an international presence or who are aiming to expand into other markets.

3CX allows for the management of , avoiding bottlenecks and indefinite waiting times, and the possibility of through Whatsapp and Facebook. There's also a live chat tool for fast and efficient customer service. However, video calls are limited to 25 participants, and there are very few integrations available.

When it comes to pricing, 3CX has a limited but free version, with the first paid plan at €175 for 10 users.
10. Mitel
A Canadian B2B company with over 40 years in the market, Mitel is primarily known for its strong expertise in hardware telephony.

The product line focuses primarily on telephony, including VOIP and , with more specific products perfect for businesses of any size. In addition to their VOIP and SIP products, Mitel also supports multi-channel communications and call centres.

Pricing is a bit confusing and, to top it off, Mitel doesn't offer a trial version so you won't know if it's a good fit for your business unless you commit. Mitel does, however, provide demonstrations to customers who ask.
11. Fonvirtual
Fonvirtual offers a cloud communication solution that includes tools using artificial intelligence. Its basic functions include: automatic call distribution, call queue management, click-to-call, and chat or video to include more possible channels of contact with customers or prospects.

Additionally, AI automates call transcription and provides and a virtual support agent. In terms of integrations, Fonvirtual has few options available.

Fonvirtual offers a flat monthly fee of €135 for five people. If you'll need more accounts, you'll need to either use the calculator on their website and or contact their sales department.
12. Talkdesk
Talkdesk combines features designed to facilitate both and telephone communications. These functionalities include customer satisfaction analysis through CSAT surveys, smart call routing, call recording (to help with training agents), and integrations with more than 30 CRMs.

Pricing ranges from £65 to £105, depending on the features you're looking for in your business.
13. Five9
If you're looking for a call center oriented for sales, Five9 may be the perfect solution for you. Five9 facilitates the management of phone and multichannel communications, with an analytics dashboard that shows your teams' performance at all times. Indicators such as the rate of calls answered, rate of calls made (both successful and unsuccessful), notes to include information about the exchanges made, and all the data integrated with your tools, provide a clear view.

But when it comes to pricing, the website provides no information. You'll need to contact the sales team directly for a quote.
14. Zendesk
Founded more than 15 years ago in San Francisco, Zendesk is mostly known as a CRM tool. However, it also offers a basic call center software for customer service teams, including AI-powered tools like sentiment analysis.Zendesk's cost depends on the solution you choose. If what you need is their enterprise tool, we confirm that you can integrate it seamlessly with a much more complete call center solution such as Ringover.
15. Cloudtalk
Cloudtalk offers an omnichannel contact center with a call center solution. The problem with this VoIP provider is that it has several functionalities but lacks basic features. Plus, the configuration of the interface is not very intuitive and you need the help of a support team.

CloudTalk has four plans available. The most basic option costs €25 per user/month, the next plan (called Essential) is €30 per user/month, the Expert plan is €50 per user/month. There is also a customizable plan with price on request.
16. Nextiva
Nextiva offers two distinct VoIP services: a unified communications solution and call center software. At first glance it may seem a robust option that covers all the needs. However, some customers complained of difficulties getting adequate support, resulting in long waits on the phone or even billing errors.

Among the functions are those related to telephone service, such as call recording, videoconferencing, integration with data management tools, etc. A special mention goes out to , a feature that displays key customer information during the phone call. This functionality helps agents avoid repeating questions that may annoy the contact or waste time.

Nextiva prices its business communication solution and call center software differently. For the call center software, four plans are listed online, but all prices are on request. The business communication software prices are listed, and range from $25.95 to $40.95 per user/month.
17. RingCentral
RingCentral offers a call center software that includes messaging and video calls in addition to phone. This call center software works best for small businesses that will not scale quickly because it lacks scalability. If your business objectives include increasing business volume and continuing to grow, it would be better to opt for another cloud communication solution.

The reason RingCentral lacks scalability is because it limits the number of licenses and functionalities in each plan you contract.RingCentral has three rate plans ranging from $20 per user/month with the most basic plan, an intermediate option at $25 per user/month, and the most complete plan at $35 per user/month. Note that the cheapest plans do not include essential features such as IVR or video conferencing.
18. LiveAgent
LiveAgent is a multichannel call center software developed for customer service departments. LiveAgent has more than 170 features including live chat, integrations, and a ticketing system to manage customer requests.

In addition, LiveAgent does not charge any per-minute usage fees, a feature rarely offered by other brands in the market. This makes it a potential option for companies with a small budget for a communication solution.
19. Avaya
Avaya is a contact center that claims to help boost the activity of sales teams and optimize customer service team processes. As a result, companies should see an improvement in team management and simpler workflows thanks to easy information exchanges.To learn the price, you'll have to contact the sales team directly.
20. Net2Phone
Net2Phone is a cloud communications provider. You will be able to access the Net2Phone solution from any Internet-connected device. The features include IVR, automatic dialing, and integrations.

Net2Phone doesn't list its prices online, so if you are interested in this solution you'll have to contact the sales team.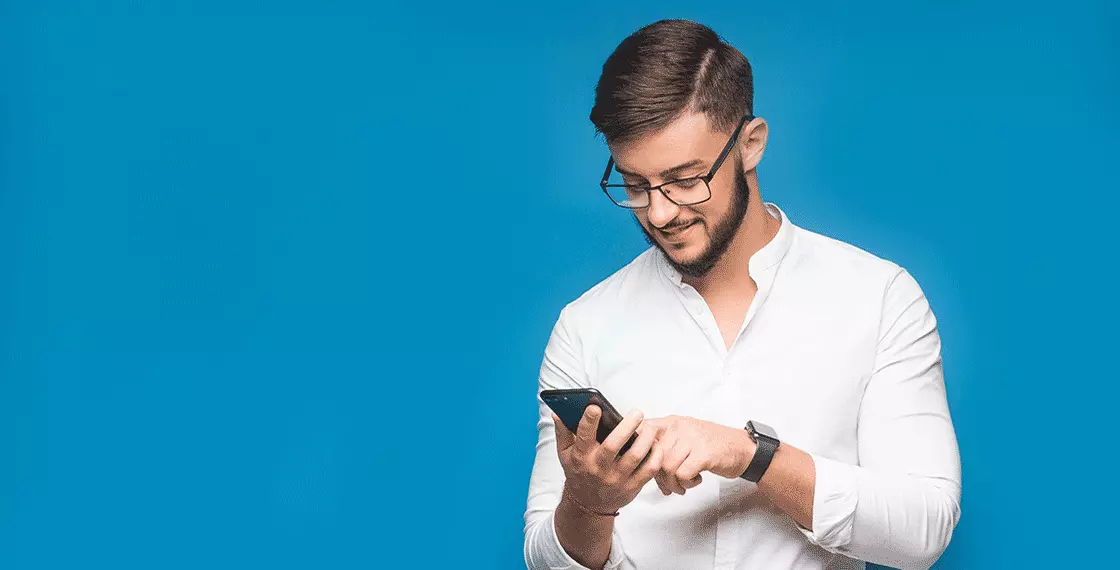 How to choose the best call center software
Just as when choosing a from the , you identify and prioritize your company's specific needs and goals. While each solution has its advantages and disadvantages, once you have made the list of basic needs, you should also take into account a number of basic features that all good call center software should have. Here are some of them.
Best call center software features
Unlimited calls
If your phone system and the subscription you have with your carrier do not allow you to make unlimited outbound calls, you run the risk of unwelcome surprises in your monthly bills. Not to mention, this can make a key difference in the level of service you provide. Giving your agent the possibility to call back after a first call will considerably improve customer satisfaction: the caller deals with the same customer service agent, they don't have to suffer through a long wait, and the service will be generally more personalized.
Smart routing
Smart routing is an advanced feature of call center software. A classic routing system allows you to redirect calls according to basic rules via a voice menu. Depending on the interaction between the caller and your call management center, the call will be redirected to a certain agent or department. Smart routing is a system that allows you to set up redirections, not only based on the caller's responses, but also on your own CRM data.
CRM integration
This is one of the biggest advantages of modern VoIP systems: connecting your phone system with your business tools, in particular your CRM. For call centers, integration with customer service software offers just as many possibilities.Do you use Zendesk, Freshworks, Gorgias or Zoho Desk for your customer care and ticket management? Ringover offers native integrations with the most popular customer service solution on the market. If your customer management system is based on software developed by your internal teams, it is also very easy to set up integrations with all these possibilities thanks to our webhooks.

To discover all the functionalities possible thanks to the integration with your commercial tools, check the details per tool in our section dedicated to integrations.
Call recording
Keeping a recorded history of your agents' conversations with customers and prospects is very valuable for managing your call center. You can customise this feature so that only certain calls are recorded under certain conditions. Call recording is an essential feature that will help you in several ways:
A training tool: with newcomers to your team, it is important to coach them and give them feedback on their first calls. By listening to calls with them, you can point out positives and areas for improvement based directly on their recorded conversations.

A management tool: if you want to monitor your agents' calls, you can spend time listening to conversations repeatedly from your phone system software.

A legal tool: in case of litigation with a customer, you can use the conversation history to verify what was said, which can legally constitute valid evidence in court.
A caveat: as call recording is subject to legal restrictions, you need to inform callers that you are recording the call in advance and obtain their express consent.