Business phone system
CRM Marketing and Integration Definition and Uses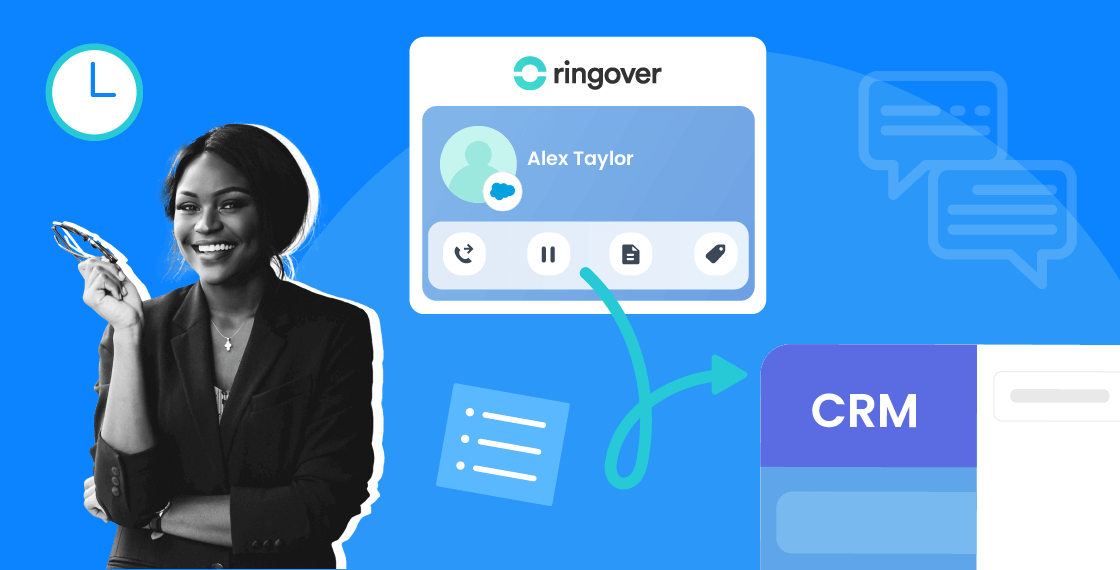 Summary
CRM software has led to many changes in the sales, customer service, or even marketing departments, including a new way of marketing known as CRM marketing. CRM marketing helps maintain a healthy business and grow it, especially in combination with a CRM integration. CRM integrations are extremely useful, especially CRM integrations with telephony software. To understand how CRM marketing and CRM integrations could change your business for the better, and if it would be a good choice for your company, keep reading.

Free Trial: VoIP Software
What is CRM marketing?
CRM marketing is a marketing strategy focused on managing the customer relationship throughout the customer lifecycle. As is suggested by the name, the use of CRM software makes this strategy possible. That's because a CRM permits the storage and organization of customer data over their lifecycle. Advanced CRMs are even capable of completing operational tasks like data visualization, task automation, and strategy recommendations. Commonly, a CRM will be able to deploy marketing campaigns across multiple communication channels and measure their success. CRM marketing is complemented by CRM with other business software.

For the sales and customer service departments, a CCaaS software is an important business software to support their daily operations. Having a CRM integration with a telephony software creates a powerful tech stack that can help improve performance and expand the business. In the following section, we take a look at what benefits a CRM phone system can bring to your business.
Benefits of a mobile CRM software
Improve sales team efficiency
Integrating your business telephony with CRM software allows you to improve the efficiency and productivity of your sales and customer service teams by creating a mobile CRM software. Thanks to this integration, you no longer need to manually dial the phone numbers of your contacts registered in your CRM. You just have to click on the number to launch a call when you're working with a CRM phone system. The are particularly useful for call campaigns.

Moreover, with telephony features present in your CRM, employees can access all customer information, take notes about the call, and consult the previous interactions with this contact, all without changing interfaces. Because VoIP software like Ringover also have , you'll have mobile CRM access. Every time you have an interaction with your client through your telephony app, your CRM will be automatically updated.
Personalized and localized outreach
When it comes to successfully closing a sale, personalization has become a key component. Customers expect businesses to understand and acknowledge their needs and desires and personalize the outreach accordingly. Once you have CRM telephony in place, you'll have from every prospect interaction handy.

That means that you'll be able to seamlessly pick up the thread of conversation. Plus, if your teams are prospecting outside of their area, VoIP software can localize your number so the prospect feels more comfortable picking up the phone. Overall, prospects will enjoy a better quality of sales service thanks to the CRM and VoIP working together.
Automatically record and log phone events
With the integration between your and your CRM, you can automatically import call logs (date, time, duration), SMS messages, answering machine messages, and call recordings into each contact record. This information can even be linked to the agent who handled the call. This CRM phone system allows for better coordination of internal actions and better tracking of cases. The information is recorded automatically, avoiding oversights and errors. You can choose precisely which information you want entered automatically into your CRM files.

By integrating your CRM with Ringover, you'll have the Ringover telephony module within your CRM: the dialer, the call log, the messages, the SMS, and the corresponding settings are accessible on the same page as your CRM. Your sales team saves time and can focus on value generating tasks.
Facilitate training and file follow-up
Integrating your corporate telephony with your CRM for a CRM virtual phone system allows you to automatically save the call recording file in your CRM contact sheet. This facilitates the follow-up and management of multiple files. Any agent can find out what another has done or said on the phone. For a manager, these recordings also make it easier to evaluate the performance of their employees and to train new arrivals based on the recordings of more experienced agents.
Easily accessible sales performance KPIs
Because all calls are recorded in the call log, the manager can easily track the activity of their team. Sometimes agents or salespeople need a boost to reach their goals. With a mobile CRM software and call tracking, tracking is transparent, and each individual can follow his or her productivity in real time. CRM telephony also allows for better monitoring of each team member's activity through real-time updated tables and automatic performance analyses. In conclusion, managers and team members will have an accurate measure of the quality of the sales team's performance.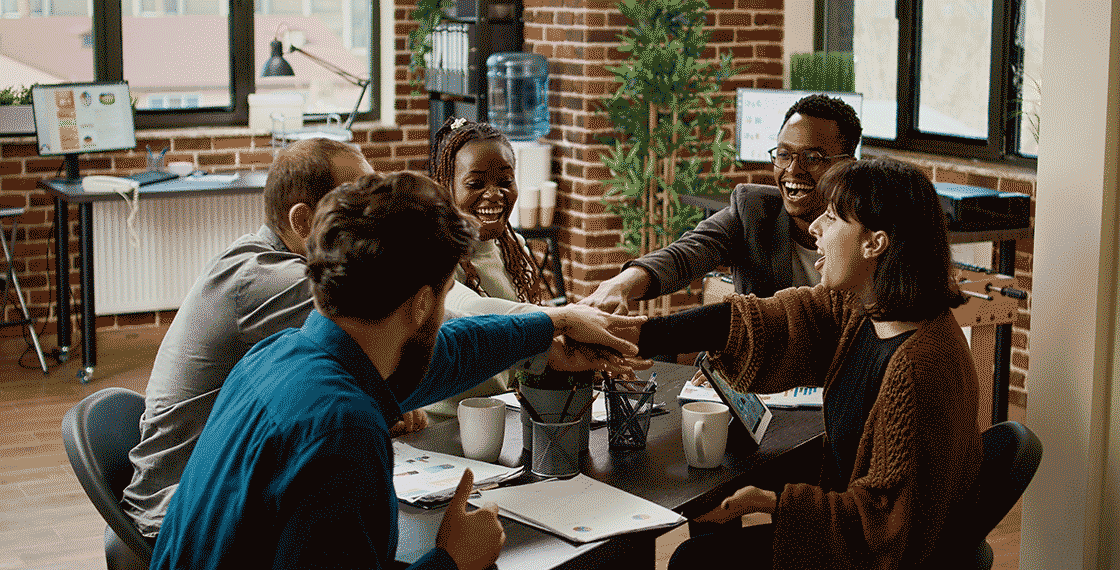 Why use a CRM for marketing?
CRM software can have many benefits, and there are a wide selection of options on the market. There are CRMs specialized for industries, for enterprise-sized business, and too. Here's a preliminary list of the major benefits a CRM software can offer.
Centralized location for audience data
A main function of a CRM software is to pool customer information in an easily accessible location. This information can include data like contact details, interaction history across the communication channels in use, customer feedback, and order history. With information in one place, it's easier to organize and analyze it to uncover trends and insights to inform your strategy.
Segmentation and targeting of customer groups
Segmenting your customers is the process of grouping them based on characteristics like demographic information, interaction history, and order history. Customer segmentation helps you to understand the differing buyer personas that comprise your target audience. This process is one of the biggest advantages of CRM marketing because it allows you to run marketing campaigns personalized to your buyer personas. That level of personalization enables you to create more impactful and performant marketing campaigns.
Efficient information-sharing
The customer information collected within a CRM software is not just useful to the marketing department. Departments like sales and customer service can also benefit significantly from access to the CRM. Without a single software capable of handling the data organization and automations needed by those three departments (marketing, sales, customer service), each department would have to collect and maintain duplicate data. This inefficient method leads to inconsistencies in information–not to mention, the customers may have to be solicited multiple times for the same information.

With the CRM providing one reliable source of data, these departments will be on the same page. This benefit also rests on successful CRM integrations with the other business software your company has in use. Once the software can share data, the analytics will be more comprehensive and insightful.
Ability to create, test, and improve marketing campaigns
A CRM provides the technology necessary to run test marketing campaigns. With a CRM, you can change campaign elements like imagery or messaging and measure the results of each one. This allows businesses to optimize their campaigns, saving money and time by eliminating underperforming marketing campaigns. Plus, most CRM allows for the easy replication of campaigns so you can easily recycle elements that have worked well in the past.
Support for business growth
CRM have specific features to help a business grow and retain the customer base. First, a CRM collects and organizes customer information so the buyer personas can be identified, segmented, and better understood. With a deeper understanding of your customers, you'll be better positioned to open new markets because you will know what target audience to prioritize. Secondly, the CRM facilitates customer loyalty initiatives because it provides the tools needed for such a program, including multichannel communication and interaction history.
What is CRM marketing automation?
Automation refers to the transition from completing tasks manually to having them done by software or other technology. Therefore, CRM marketing automation is the processes executed by a CRM software to maintain and improve a brand's customer relationships. A marketing CRM allows you to schedule automated actions according to the customer's segment, where they are in the , or other factors.

A few commonly automated tasks include:
Ranking or classifying leads according to a preselected set of characteristics

Sending content like emails, social media messages, or even text messages

Management of marketing campaigns (deploy, pause, stop, etc.)
Three types of CRM
Though all CRM are meant to improve customer retention and sustain or accelerate business growth, three different types have emerged. Each type of CRM serves different needs and goals. When choosing the CRM that will help you put CRM marketing into place, you should choose the type of CRM that will help you achieve your goals easily and efficiently.
Collaborative CRM
A collaborative CRM focuses on pooling data from marketing, sales, and customer service departments to facilitate collaboration across teams. As such, this type of CRM aids in dissolving the silos between teams involved in managing the customer relationship. When cross-team efforts are needed, a collaborative CRM provides a common information source so the departments involved aren't delayed by inconsistent or missing information. Plus, because the information is shared customers will not have to repeat themselves constantly when speaking to different team members. This type of CRM is extremely helpful for businesses who have remote workers, and it goes a long way toward creating a seamless customer experience.

For example, if the technical support team receives feedback from a customer, this feedback can be recorded in the CRM so all teams have access to it. Usually, a collaborative CRM will have the following features:
Automatic status updates

Detailed customer profiles

Internal communication channels to help remove silos
Operational CRM
Operational CRMs ease day-to-day tasks by updating the software information in real-time and providing data visualizations. The main objective of an operational CRM is to make daily life more efficient for the teams involved in customer relationship management. That's particularly true for teams who are involved in the lead generation and conversion processes. As a result, they are mainly used by the sales and marketing teams to minimize repetitive tasks through automations. Operational CRMs are often used to:
Analytical CRM
As the name suggests, an analytical CRM processes customer data to yield insights into customer behavior trends. Ultimately, an analytical CRM's objective is to support business growth by helping to identify trends in customer behavior. Businesses can use the trends to inform strategy, leading to revenue increases, greater customer retention, or other positive outcomes.

One important thing to note is that analytical CRMs require significant amounts of data in order to provide truly useful information. Without an adequate sample size of customers or prospects to draw information from, the data may identify erroneous trends. An analytical CRM helps with:
Identifying buyer patterns related to segment and timing

Allocating resources more efficiently
CRM marketing examples
CRM's purpose is to ease the development and maintenance of customer relationships–including marketing. CRM marketing is a specific subset of activities among all the possibilities available from a CRM. To better understand what exactly CRM marketing means, check out the following examples.
Segment the customer base into multiple target audiences

Personalized and automated messages (e.g., sending a birthday gift/discount)

Tracking prospect outreach and prospect responses
These are just a few examples of important CRM marketing actions. However, some of the CRM marketing functionalities are more important than others. The three following sections reflect the major advantages that CRM marketing brings.
Continuous, data-driven messaging
In order to deepen the relationship with customers, a healthy amount of engagement is key. In fact, a lack of engagement from an existing customer can sometimes be a sign they are on the verge of churning. But, maintaining regular and consistent communication manually is a time- and energy-consuming process. That's why continuous and data-driven messaging is one of the important features of CRM marketing.

Data-driven messaging refers to the fact that CRM marketing allows for easy testing of messaging across segments. Rather than simply guessing what messaging is most effective, you can make key marketing decisions based on the performance of tested campaigns. While CRM marketing can lead to higher revenues because campaigns are more effective, there are also cost savings to be found. Because you'll be able to easily identify what campaigns are most effective, you can put your budget toward what works and eliminate any wasted efforts.
Customer segmentation
A CRM can collect data far beyond the typical contact details. CRM marketing allows you to dive deeper into your customers' characteristics and even personalities to find patterns. Once you begin to find the patterns that unite groups of your customers, you can use the CRM to separate them into segments. The data used can be quantitative information regarding the number of purchases made, their average order value, how many times they visit your website. But it can also include qualitative data like feedback from customer surveys, or demographic data like geographic location.

Once the customer is well-advanced into a sales funnel, this segmentation can even be related to how qualified they are as a lead, or what milestones they have passed in the sales cycle (like a phone call with a sales representative, or a demo completed).

This segmentation process is a cornerstone of CRM marketing, as it allows you to create personalized marketing campaigns that have a much better performance and cost-effectiveness.
Targeted campaigns
Targeted campaigns are the personalized marketing outreach mentioned above, and another cornerstone of CRM marketing. Using the information collected on each target audience, you'll be able to create personalized and specific marketing campaigns, which are more likely to be effective. You can directly address the paint points of an audience with specific characteristics. Alternatively, you'll be able to automate campaigns to be triggered following a certain action on the part of a prospect or customer. Ultimately, your outreach will be much more relevant, and your ROI could increase thanks to improved effectiveness of the CRM marketing outreach.
How to choose the best CRM marketing platform for your business
As this article has no doubt demonstrated, choosing the right CRM is a key decision for your business. Your CRM will have a strong and direct effect on customers and your bottom line, by giving you the capability to create cost-effective and high-performing CRM marketing campaigns. So when you start to make this important decision for your business, be sure to take the following framework into account. It will ease your decision-making process and ensure you take all the most important factors into account.
Identify your objectives. A CRM is meant to alleviate your problems, so you'll need to decide on your priorities. When you're choosing between the different types of CRM, having an idea of what you want to address will go far in orienting your search. At this stage, one important task is to choose your KPIs. Once you have your selection finalized, you'll be able to see commonalities between them that direct you toward the type of CRM you should choose.

Check for CRM integrations. Most businesses have an existing tech stack to support their business and ease operations. In order for these to continue functioning correctly once a CRM has been added to the mix, you'll need to integrate them. This has led to integrations becoming one of the first considerations when shopping for a CRM. Because integrations are so in demand, many software have APIs or native integrations available. Nevertheless, verifying that a CRM integration is possible with your existing selection of software is a critical step.




For example, if you're looking for a CRM that will integrate with your telephony software to create a CRM phone system, you'll need to check the integration library for both the CRM and the VoIP software.

Understand your existing processes. Every business has its own unique operations process, which should be mapped out before settling on a CRM. As you're mapping them out, consider these important points. First, you'll need to think about the projected growth of your business. you'll need a CRM that can handle your current size and give you significant room to grow. Changing CRMs is no small task, after all. The CRM features should also be taken into account. If they don't support your key processes, you'll know that particular CRM is not the right choice for your business.

Double check reporting capabilities. Regardless of whether you are choosing an operational, analytical, or collaborative CRM, the insight they provide through data reporting is one of the largest benefits. Since you've previously identified your KPIs, you'll have a good idea of what functionalities are priorities. Check to see you'll be able to make customizable reports that fit your needs well, and consider how easy it is for employees to input data. The ease-of-use can have a strong impact on if employees keep the CRM up-to-date.

Prepare for deployment. Many CRMs are SaaS, which means you'll be paying a subscription fee to use the software. One of the major advantages to using a SaaS is that they take care of software updates and provide support, including during the onboarding. Make sure you coordinate with the CRM provider to discuss the onboarding process and what level of support comes with your subscription package.

Collect feedback on performance. Once the CRM has been deployed, collecting feedback from your team will help you to identify and address issues. Installing a CRM will change the teams daily activities, so taking feedback into account will ease the onboarding process.
CRM Marketing FAQ
What is an example of a CRM in marketing?
An example of a CRM in marketing is sending a discount code to a customer on their birthday. Here are a few more examples:
Upselling a client following the purchase of a specific product

Send a discount code to a customer who hasn't purchased recently

Remind customers they created a cart if the purchase wasn't finalized

Offer a free trial to prospects who have downloaded content

Create a sequence of post-purchase emails to help onboard
What are the 3 types of CRM?
There are three types of CRM:
Operational

Analytical

Collaborative
Is CRM a marketing strategy?
CRM is a software that helps to manage and grow customer relationships. CRM marketing is a marketing strategy focused on the customer relationship which is possible with the use of CRM software.

A CRM permits the storage and organization of customer data throughout the customer lifecycle. Advanced CRMs help with operational tasks like data visualization, task automation, and strategy recommendations. Usually, a CRM is used to deploy marketing campaigns across multiple communication channels and measure their success.
What is CRM vs marketing?
CRM is a software that aids with customer relationship management, and is generally used by the marketing, sales, and customer service departments. Marketing is the promotion of products or services, and can be facilitated by the use of a CRM.
What is a CRM integration?
A CRM integration is the connection between CRM software and other business software. A CRM integration is important because it will automate actions, thus making the two software more effective than they would be individually.

One good example is integrating your business telephony system with your CRM to create CRM telephony. Integrating your business phone system with a CRM delivers many benefits to your customer service and sales teams. You can easily integrate your CRM with a cloud telephony solution through an API key or a turnkey integration.

Turnkey integrations have the advantage of being easy to install, requiring just a few clicks to get started. Integrating your telephony with your CRM will save your teams an enormous amount of time, allowing them to focus on tasks that generate value.
Why is CRM integration important?
CRM integration is important because it allows information to flow between multiple business software. Once you have CRM integration in place, you'll be able to create a more accurate picture of customers and prospects. Here's an example of one of the possibilities with a CRM telephony integration.

To close a sale these days, personalization is key. Customers expect businesses to understand their needs and personalize the marketing outreach. Once you integrate your CRM with a VoIP software, you'll have data from every prospect interaction handy. That means that any team member can pick up a conversation with a prospect or customer. These are just a couple of ways that a CRM phone system can create a better customer relationship and customer experience.
What is an example of CRM?
An example of CRM (customer relationship management) is sending a customer a discount code on their birthday, or sending a sequence of post-purchase emails to help the customer onboard.
What is CRM and how they work?
A CRM is a customer relationship management software which helps to collect and analyze customer data. The CRM works to support sales, marketing, and customer service departments with actionable insights. CRM integrations are also possible, which create an ecosystem of business software for smooth operations and increased revenue.