Sales prospecting
Cold Calling: 6 Productivity Tools to Boost Your Results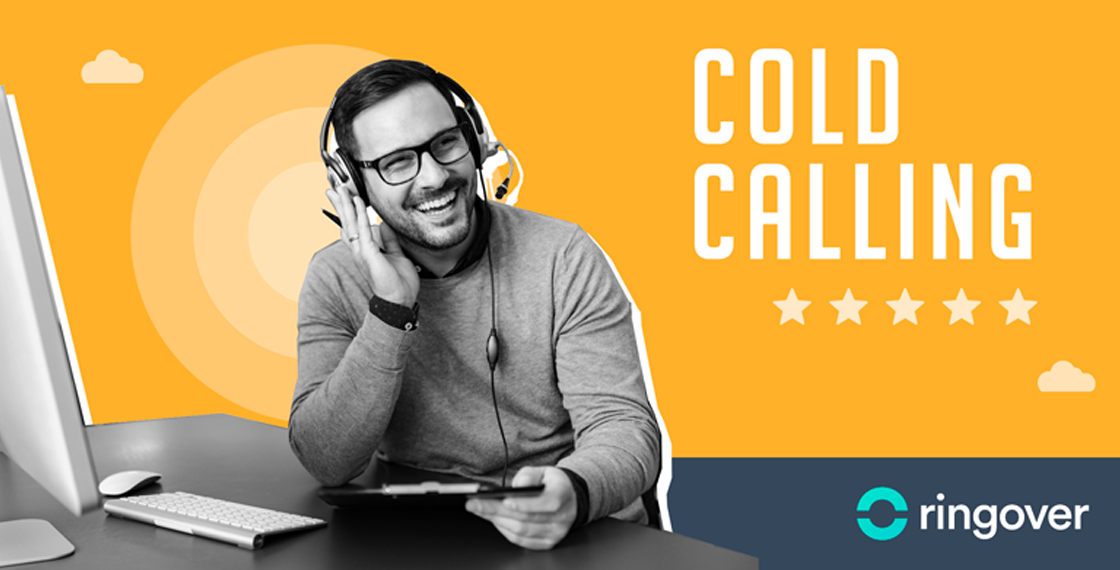 Cold Calling 6 Productivity Tools to Boost Your Numbers. Selling over the phone is no doubt the biggest challenge in the field of sales.
42% of salespeople have difficulty when it comes to sales calls, according to a Hubspot report.
The facts are clear: SDRs and salespeople don't like making sales calls. The effort is often seen as strenuous and unrewarding - and yet few B2B companies can do without it. It undeniably remains the preferred channel for lead generation by sales teams.Being in charge of your company's sales development means that much is at stake when it comes to making your teams as comfortable as possible when they're selling. This happens by providing them files on qualified leads – and above all, providing them the right tools.Obviously, the main tool in phone sales is the phone. With modern VoIP systems, it's now possible to transform your telecom into a true productivity tool, thanks to features that boost your employees performance. In this artcile we would answer the following common questions asked by B2B sales professionals:
How do you use telecom to best train salespeople? How can you reduce mundane tasks that take valuable time away from sales? How can you obtain the best rate of answered calls? And lastly, how do you create optimal conditions for your team in the face of this difficult mission?
1. Improve training with supervision tools
a) Live monitoring: double-listening and whispering
When a new salesperson arrives on your team, it's important to get them up and running as quickly as possible. It's therefore essential to remain by their side during first encounters with prospects; following their calls, observing how they react to rejection, and checking and adapting their speech.In this context, your phone system must provide you with two key tools: double-listening and whispering. With these features, you can listen in on the calls of all your salespeople in training, and even feed them tips without their correspondent hearing you. This makes it very simple to help a salesperson know exactly what to say on the phone, whispering the best counterarguments to and helping them adopt the right attitude.
b) Call recording for training
Providing feedback on a salesperson's first calls is important for them to progress quickly. Giving examples of good calls is just as essential. With call recording, you can replay and listen to call samples from your best people. By taking inspiration from your most experienced salespeople and following the example of calls that closed the deal, a newly arrived salesperson can quickly perfect their dialogue and adopt the right attitude.

In the same way, you can also have a new salesperson listen again to their own calls – especially the more difficult ones - and let them point out errors or help them recognise points of tension and traps to avoid.To be trained quickly, it is essential to start making those first calls as soon as possible. However, newcomers must also be allowed time to take inspiration from the most exemplary calls that have come from your team.
2. Save time with Click-to-call and After-call
Productive lead generation is a matter of call volume. Well organising and optimising your time is essential for boosting performance. Two key features will allow your salespeople to reduce the most time-consuming tasks when making their calls.
Click2Call
Dialling a number takes an average of 8 seconds - with entry errors easily doubling or even tripling this figure. In all, a salesperson can in a single week lose hours dialling and redialling leads' numbers. With the Click2Call feature, it's possible to dial numbers and start calls with one click from your computer. It sounds simple, but this productivity tool makes life much easier for your salespeople as they gain time and ultimately increase their call volume.
After-call
A key step in sales calls is lead qualification. Although often overlooked by salespeople, this step is essential. After each call, a salesperson must take the time to make notes on the call to qualify the lead and plan the next interactions with the contact: "Interested but not the right person to speak to," "No for now, call back in 2 weeks ," "Using a competitor's solution but looking to change next year."These steps represent significant time not spent in communication. It's essential for the salesperson not to be interrupted by another call during this period. With After-call, a salesperson who has just finished a call can make their line temporarily unavailable while qualifying the call in their CRM. After-call can be set to include necessary qualification time, according to your criteria.This type of simple tool makes it possible to considerably improve your team's general organisation for more comfortable, smoother and better qualified sales efforts.
3. Personalise calls with CRM integration
Contact synchronisation
One of cloud telecom's great advantages is its capacity to connect with your business tools - especially your CRM. By integrating your telecom to your customer management software, you'll have the benefit of contact synchronisation so that your contact lists are always up to date.Do you use Salesforce, Hubspot, Pipedrive, Zoho or Sellsy? The RingOver solution's native integrations connect your telecom to your CRM with no technical intervention in just a few minutes (yes, we've timed it!).
Automatic contact file retrieval
With this type of CRM integration, you'll also have files pull up instantly when you receive a call. The moment a call comes in, all of the contact's information in your CRM is displayed by your interface. This means that your salespeople will see before even picking up who's calling, what company the caller is from, status of their project, and all previous interactions with your company.This way your team members will never be surprised by a call from a lead and will be able to adapt their approach for more personalised selling. No more need to go searching for information in the CRM while on the line, and no hesitation when you pick a conversation back up with a current lead. Automatic file retrieval provides your salespeople an extra level of much-needed ease for their sales calls.
4. Increase rate of answered calls with local numbers
It's easy to underestimate the importance of the number you're calling from. Depending on the number that displays for your call recipient, you can multiply your answer rate 5 to 10 times; that's to say, they likelihood that they'll pick up the call.The worst example is calling with a masked number. Business professionals are also much more likely to answer a mobile phone number than a landline. Even better: local numbers. You greatly increase your chances of making contact if you call from a number with an alias in the same zone as the person called (01, 02, 03, etc.).The most obvious case is with generating leads internationally - you're unlikely to get optimal results if you call France, the United States or Spain with a UK number.With RingOver, you can obtain local landline and mobile numbers in more than 65 countries in one click, improving your rate of answered calls and optimising sales campaigns.
5. Make more calls with the Power Dialer
If you're managing a sales team with dozens of members your objective will be maximal productivity, which is why the Power Dialer tool should no doubt interest you.The principle of the Power Dialer is simple: a list of numbers to be contacted is download with your telecom software. Call automation will dial the numbers and place each call automatically, then when a call is answered, the correspondent is put directly in touch with an available agent.The Power Dialer is a widespread technology in call centers with large telecom platforms, but it can also be very useful for sales teams making large volumes of calls.
6. Analyse performance for continuous improvement
Continuous improvement is key to a successful phone sales campaign. It is thus indispensable to have access to advanced call statistics. Who spends the most time on the phone? Who makes the most calls? What's the average call time per salesperson? Which time periods show the highest answer rates? With clear answers to these questions, you'll be able to easily adjust your call policies and determine points of friction as well as areas needing improvement in order to make more calls, have better conversion and ultimately sell more.RingOver provides you with an ergonomic dashboard and highly advanced statistics on your teams' phone activities to help you constantly optimise your sales campaigns.
Want to learn more about our cold calling solution?
Contact our experts to help guide you step-by-step at +44 20 7509 6665 or sales@ringover.com. More than 25,000 professionals use RingOver every day for their sales calls – now why not give it a go? Start your free trial today.