VoIP
What is BLF and Why Do You Need It?
Busy lamp field (BLF) is a phone feature which helps to organize the incoming call flow. It's particularly useful for companies with many phone extensions who will need to transfer calls.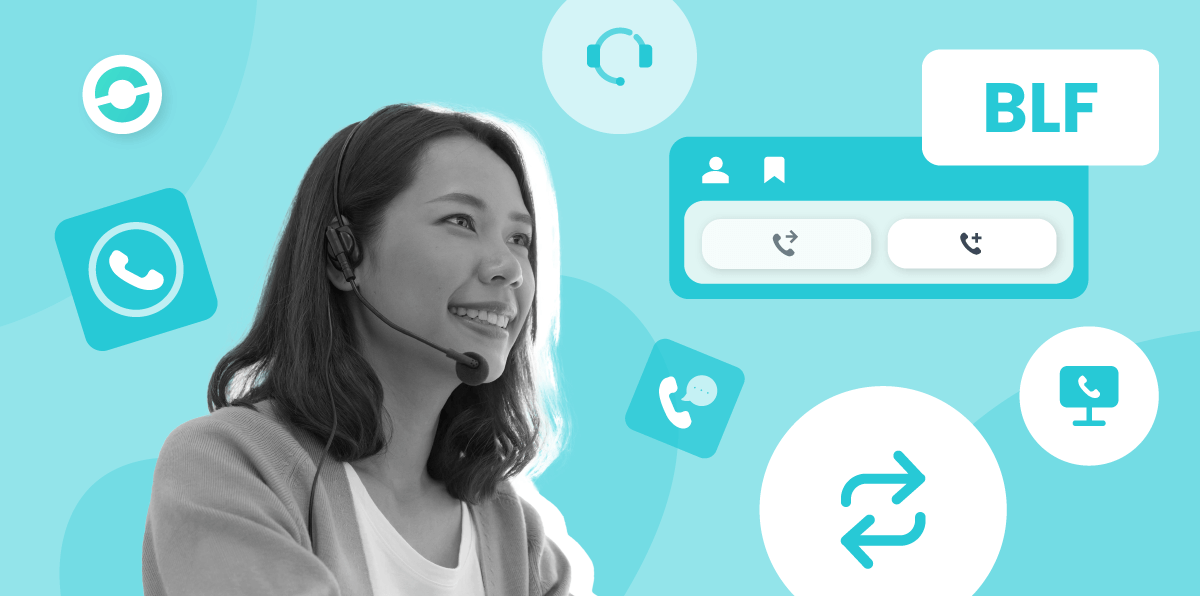 What is BLF?
A busy lamp field is a feature which shows you who is available for a call and who is not. Generally speaking, this feature can be a light or status displayed on a phone's interface, indicating an extension or number is in use.


Try VoIP Phone Free Today!


This is a highly useful feature not only for receptionists or assistants, but also for companies with significant sales and customer service workloads. Though it was a tool that was only available on physical VoIP phones, technology has advanced. You can now use BLF on mobile and desktop cloud phone apps. Let's take a deeper look at how exactly busy lamp fields work in the next section.
How BLF works
When it comes to understanding how busy lamp fields work, there are two approaches, the technical and practical. First we will understand how users of this feature interact with it to meet their needs, then we'll go into the technology behind it.
How BLF works practically
The most common way BLF works in a work setting is for routing calls. It is an easy way to understand who on the team is available to pick up a call or not. For example, if a customer service representative picks up a call and the caller requests to speak with another team member by name, you can use the busy lamp field to check if the requested rep is on another call or not.
How BLF works technically
Busy lamp fields are grounded in and technology, which requires an Internet connection. BLF is structured in a three-step process:
Subscribe

Notify

Unsubscribe
In the first step, the phone launches a session initiation protocol (SIP) to the to get information regarding one or multiple extensions. Once the request has been properly authenticated by your server, the will then determine if the requested extension(s) is available. This is the subscribe step of the process.

Once that portion is completed, the system sends a notification saying which lines are available and which aren't. If an extension's status changes, the system will, again, send a notification. This completes the notify part of the process.

The third step wraps up the process of using the BLF. That is when the phone unsubscribes from the busy lamp field, ending the exchange of information on extensions.
BLF uses
Though this capability is beneficial in many different contexts, there are three areas in which it makes a big difference.
Customer service
When running an , having a busy lamp field is extremely useful. If one team member is faced with a complex query, they can use the feature to see if a more experienced teammate or even a supervisor is available to take the call. Additionally, if you have specialized teams, like for billing questions, digital services questions, etc., colleagues can easily see who is available if the client has specific questions.
Sales
For an , BLF is a key feature to have on hand. Though you may have already provided structure for your sales reps with tools like a or , a busy lamp field can be helpful for real-time adjustments. If you've set your so certain calls go to a certain set of salespeople, you can use BLF to reroute calls to a free team member.
Reception/Personal assistant
If you have an employee who needs real-time information on whether a team or specific employee is currently on the phone, BLF is a great solution. This phone feature allows for easy monitoring of their availability. The person routing calls can get instant confirmation on if they can forward a call successfully or not.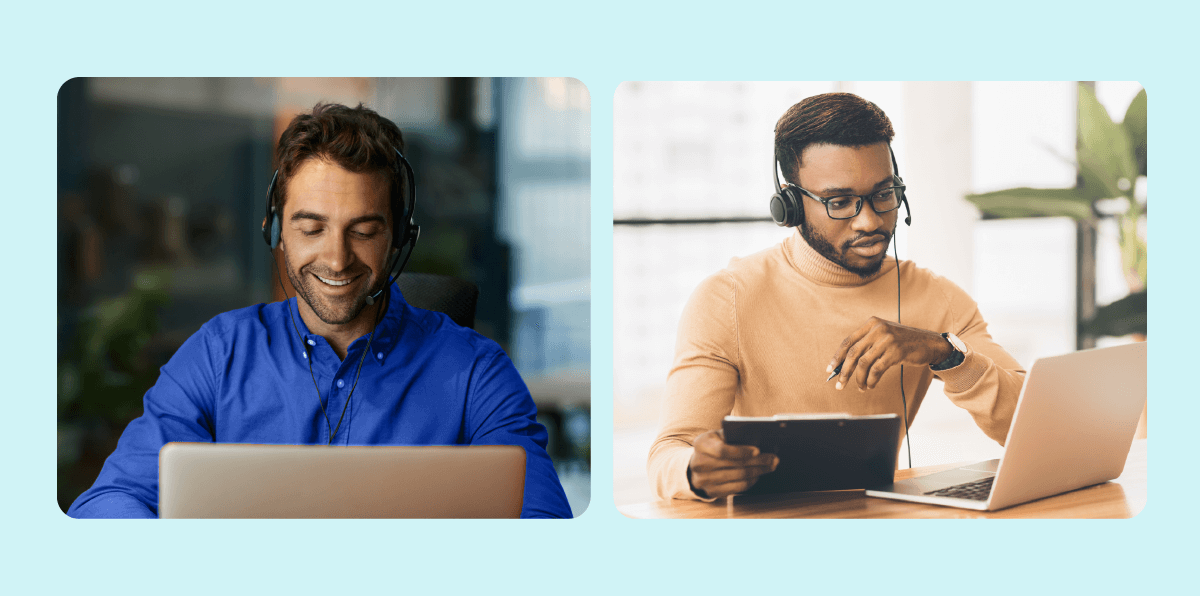 Why is BLF important?
The success of a contact center or call center is tied directly to its level of organization. While there are tools to manage calls like , group routing, , or even , there are still moments when you may need to reroute a caller.

So with this feature in place, you'll be able to easily secure in the knowledge they are available and the customer will be taken care of.
BLF FAQ
What does BLF talking mean?
Busy lamp field (BLF) is an feature which shows which phone lines or phone extensions are busy and which are available. This tool is thus very useful for receptionists, assistants, and sales and customer service departments.
What is the BLF feature on my phone?
A busy lamp field is a VoIP feature which shows you which phone lines or extensions are in use. This feature is meant to be easy to use, and will signal whether a line is in use or not either by showing a status or through lights on the physical IP phone.
What are busy lamp fields?
Put simply, it is a function on VoIP phones which indicates whether a line or extension is busy or available. The idea is that you can easily know who would be available to pick up a transferred call.
What is a BLF list?
A BLF list is a list of specific extensions or phone lines that are tracked for status changes. Any changes in status are then reflected either on the VoIP phone through different light colors, or noted in your VoIP application interface.