Call center
Top 5 best VoIP providers for small businesses
A VoIP provider lets you make phone calls over the internet instead of using traditional phone lines, allowing you to make calls, send messages, and generally stay connected in the digital realm.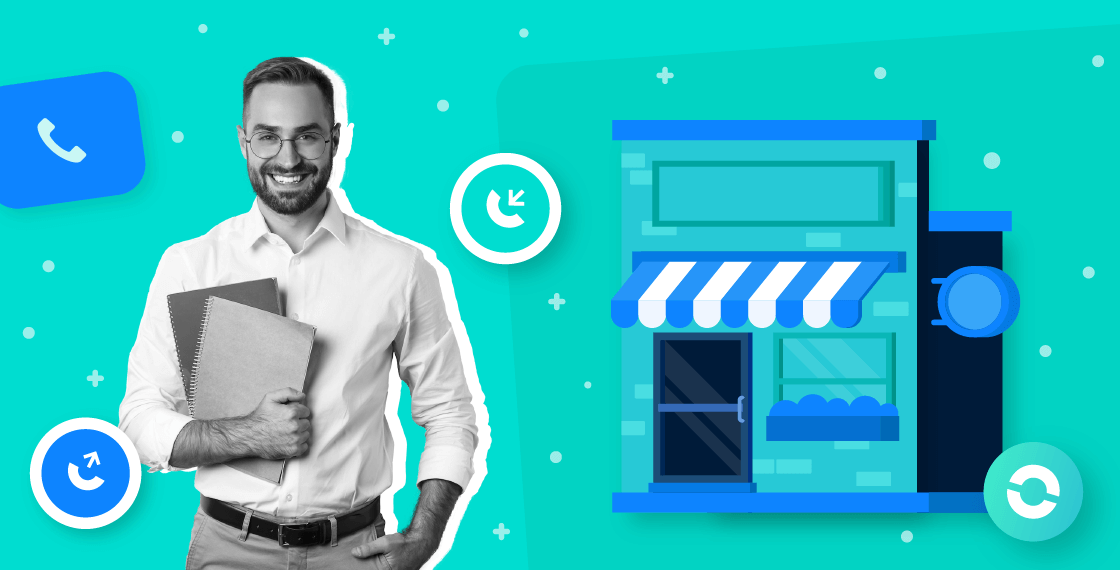 The number of options when looking for a VoIP provider for small business can sometimes be overwhelming. That's why we at Ringover have put together a guide on choosing which one is best for you.


Try a VoIP Provider for Your Small Business!
Top 5 IP telephony providers
Today there are many companies that offer services. Let's break down the best options.
1. Ringover
Ringover's telephony solution is a popular option with - and medium-sized companies who need an to support their growth.

Setting up an account takes just a few minutes–then you'll use a to start making to over 110 destinations. To optimize your productivity, you can leverage features like , menus, , and more. Finally, once you are ready, you can your plan to handle your growing business.
2. CloudTalk
VoIP telephony provider Cloudtalk can help you move into . Cloudtalk can help you acquire phone numbers and get a online relatively easily.

Among the offered, we find a series of control and monitoring functionalities that can be very useful to regulate and manage departments remotely. Among these functions are: , real-time , and . However, CloudTalk is a limited alternative, since the only channel it offers is the telephone. If you do not want to be satisfied, we recommend you look for other much more complete solutions that offer real multichannel communication.
3. JustCall
JustCall is a targeting small to midsize businesses that operate a contact center. They captured many customers due to a lower price point, but reviews consistently mention bugs and service outages. Not to mention, users report being surprised by charges for add-on features. Plus, the large amount of features leads to a steep learning curve, as new users quickly become confused. One of the most important things to note about JustCall is that it doesn't offer unlimited outbound calls unless you subscribe to their most expensive plan, which is price-on-request with a 10-user minimum. In fact, each plan has a minimum number of users, including a two-user minimum for the first plan.
4. Vonage
Founded in 1998, Vonage has been in the business communications market for more than two decades and has invested heavily in the cloud. One of its strengths is its APIs. In addition, coinciding with the evolution of the market, Vonage also offers conversational AI functionalities.

It offers telephony software and a complete omnichannel communication solution that can be purchased in 4 different packages. However, the pricing for these packages is not published anywhere, which makes it a bit difficult to compare fairly with other IP telephony providers. To get the final price for what you need, you have to contact one of their sales representatives, thus taking away from the convenience of the user experience.
5. 3CX
3CX is a Cyprus-based company that has established itself as a market leader in the hardphone sector. This company offers communication software but does not offer the possibility of obtaining telephone lines.

3CX offers a first free plan that includes interesting features such as video calls or Whatsapp. However, all that glitters is not gold. Although it offers integrations, the possibility of linking it with more common CRMs is complicated. Study their list of integrations thoroughly before opting for them to make sure you'll be able to get what you need.
What is an IP telephony distributor?
An IP telephony provider is a company that offers Internet telephony services along with a host of features that allow your company to improve its communications system and revolutionize the way it interacts with its customers or prospects.

This provider allows the connection through the Internet between cell phones and fixed telephones thanks to an application accessible from any support connected to the Internet. Among the features it offers are auto attendant, voicemail drop, power dialer, and more.
What are IP telephony examples?
IP telephony is the natural evolution of traditional telephony, caused by all the technological advances in the market. Thanks to digitalization, IP telephony allows calls to be made over the Internet. In fact, the acronym "IP" stands for "Internet Protocol" and refers to the exchange of audio, fax, and other data information, transported over the Public Switched Telephone Network (PSTN).

IP telephony offers several advantages to companies, including cost savings, ease of platform configuration and the absence of large wires that take up a lot of space and discomfort in the workspace. IP telephony is the telephony that allows your teams to work remotely from wherever they want, as long as they have an Internet connection. It works through a cloud communication solution, presented as a downloadable application on any of your devices: mobile, tablet or computer.
What are the best VoIP providers?
Today we can find a large number of cloud telephony providers on the market, each with their respective VoIP rates. Some of them we have seen in the previous paragraph. However, there are others worth mentioning. Here are the best VoIP providers in the US:
Ringover

Zadarma

Mitel

Dialpad

Voztelia

Zerovoz

PeopleCall

Numintec

Webex by Cisco

Ooma

Innubo
Is VoIP worth it for a small business?
Definitely. From reducing costs to increasing operational efficiency to facilitating remote work, VoIP phone systems enable SMEs and startups in many ways. Let's check out some of them:
Reduced calling costs
One of the main reasons why SMEs choose VoIP telephony is its cost-effectiveness. Studies show that small businesses can save about 40% in local calls and more than 90% in international calls by switching to VoIP phone services.
Reduced upfront and operational costs
Many VoIP providers for small businesses offer cloud-based phone systems and take care of hardware requirements. It significantly reduces initial investment, upfront costs, and long-term operational expenses. According to statistics, VoIP phone systems can reduce the initial costs of new businesses by 90%.
Advanced features
VoIP systems are rich in features and functionalities that help increase the operational efficiency of small businesses. In addition to VoIP calls, such systems offer call management and call center capabilities. Reports show that many SMEs rely on VoIP features like auto attendants (57%), ACDs (29%), internet fax (28%), softphones (25%), conferencing (17%), and call recording (16%).
Remote working capabilities
Small businesses don't always have centralized offices–they often operate with employees working remotely. VoIP phone systems are remote-friendly and allow employees to access the system from anywhere with an internet connection. Features like remote call forwarding, softphones, multi-device accessibility, etc., facilitate hybrid and remote working.
Increased business visibility
VoIP providers usually offer plans with local landline numbers in different countries. Small businesses can run sales campaigns in many countries using these numbers without establishing offices. Having local numbers helps them increase their business visibility and connect to local customers with authenticity.
Flexibility and scalability
Since VoIP systems work on a subscription-based model, small businesses can add new lines and remove existing lines without making complex hardware changes. Moreover, they work through web , softphones, and VoIP desk phones to give small businesses optimum flexibility.
What is needed for IP telephony?
To use IP telephony in your company you only need three things:
The services of an IP telephony provider

A good internet connection

A web-device such as a smartphone, a tablet or a computer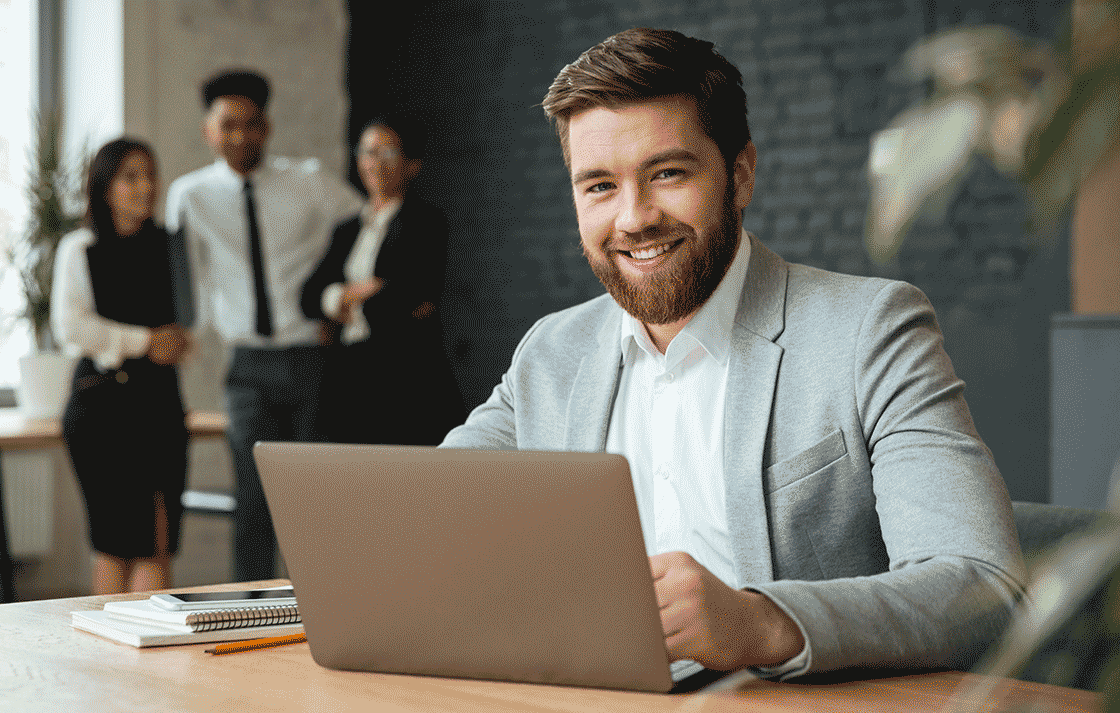 How much does VoIP cost for business?
Though VoIP phone systems are more cost-effective than traditional telephony, service providers have different prices and features. Most cloud-based VoIP vendors offer their at a monthly subscription fee, which usually is the only cost you will incur.

Take, for instance, the calling plans of Ringover. If you are a small team that needs only the essential features, you can go for the Smart plan that starts at $21 per user/month. The Business plan, which has advanced calling and call-management functionalities, is priced at a monthly fee of $44 per user/month. For businesses in need of sophisticated telephony features, the Advanced plan includes , , and three integrations at $54 per user/month.

Many VoIP providers, including Ringover, will also let you customize plans based on your business needs. In such cases, the pricing will depend on the features you choose.VoIP calling plans typically include unlimited calling to all local numbers and a specified list of international destinations. You will only need to pay for calls to destinations that the list does not include. Likewise, if you choose VoIP desk phones, you must factor in that cost too.
What is the cheapest VoIP provider?
Though there are several VoIP providers for small business owners, they offer their services at different pricing. The key is to find a phone system that offers competitive pricing without compromising features and functionalities.
Free VoIP providers for small business
Free VoIP phones are usually applications you can download and use on your computers or mobile devices for making internet-based calls. Some of the popular free VoIP apps include:
WhatsApp

Viber

Google Hangouts

Skype

Facebook Messenger
However, such applications don't usually have enterprise-level features. You may also find business VoIP providers that offer their services for free. Here again, their free plans have limited features. You must upgrade to their premium version if you need advanced features.
Cost-effective VoIP services
Given that free and freemium VoIP services have limitations, it is always a good idea to go for a full-featured phone system with cost-effective plans. Here are a few providers and their calling plans you can consider:
| VoIP Provider | Pricing |
| --- | --- |
| Ringover Smart | $21 per user / month |
| Ooma Essentials | $19.95 per user / month |
| Dialpad | $23 per user / month |
| Nextiva Essential | $21.95 per user / month |
| Zoom Business Plus | $250 per user / year |
| RingCentral | $19.99 per user / month |
| GoTo Connect | $27 per user / month |
| Phone.com Basic | $14.99 per user / month |
| Quicktalk | $19 per user / month |
If you still don't know which provider to choose, why not dip your toe in with Ringover's ? Find out the benefits of and discover why it is one of the most valued solutions among all companies looking for a modern and scalable phone system.
FAQ
What is the best VoIP system for small business?
Ringover provides a top quality option, unlimited calling to over 110 destinations, plus a selection of communication features like internal chat, IVR menus, call recording, and more. Your business's communication will be conveniently centralized, accessible from an intuitive interface.
Is VoIP good for small business?
VoIP brings two key benefits for small businesses: functionality and affordability. You can access advanced telephony features for a small monthly fee, allowing you to optimize your daily operations without breaking the bank.

Here are the main advantages IP telephony offers:
Affordability. You can get started for just $21 per user/month.

Advanced telephony features. You'll have access to productivity tools like power dialer, and an analytics dashboard to track performance.

Flexible. How about unlimited calls, using an intuitive interface available via any Internet-connected device? Now that's flexibility!

Reliable. Our service won't let you down–we've invested in an IP that's redundant to prevent any single point of failure.

Scalable. The dream for any small business is to grow–and we help you do that, with multiple plans available.
How much does VoIP cost for a small business?
The cost of using VoIP can vary depending on factors such as the provider, the number of users, and whether hardware like landlines is included. Typically, VoIP services fall in the range of around $20 per user/month. To give you an example, Ringover's pricing starts at $21 per user/month, and our most extensive plan is $54 per user/month.
How do I choose a VoIP provider for my business?
To pick a provider, you just need to apply the following framework:
Identify which features are must-haves for you so you can weed out services that don't offer what you need.

Pull together a selection of companies to choose from.

Take a look at reviews to see what potential pitfalls you could face.

Don't forget to read the fine print of the contracts! That's important to understand if you'll get the level of service you'll need, and if you'll be facing unexpected charges or difficulty canceling.