Business phone system
Recruitment agencies technology
Your technical stack and IT infrastructure are key to your company's success–but optimizing it can be next to impossible if you don't have a strong team. That's why recruitment agencies technology is rising in popularity.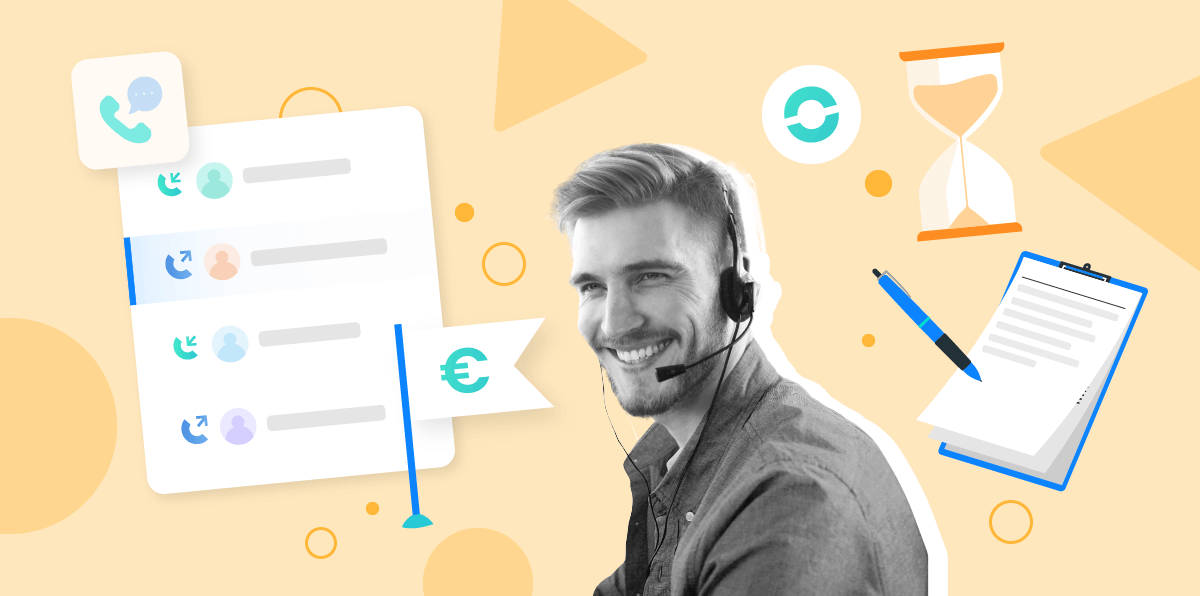 Technology recruitment is a complicated topic, as the average layperson doesn't have the expertise necessary to evaluate technical candidates. And yet, you'll put your business's daily operations–and potentially even its products, if they are digital or technology-based–at risk without skilled tech workers.


Level Up Your Technology Recruitment


To simplify the hiring process, technology recruitment companies and recruitment technologies have emerged as specialized solutions. These companies have motivated recruiters who know how to leverage recruitment technology and properly vet candidates.

Here are a few of the most prominent recruitment technology companies, after which we will take a look at the recruiting technology which supports their work. After all, technology for recruiters can make a significant difference in their productivity and support recruitment tech companies in hitting their goals.
Top 12 technology recruitment companies
1. Mondo
This recruitment technologies agency has a strong specialisation in technical jobs, especially those that have a creative or digital marketing element. This is a potential option even if you just need a freelancer.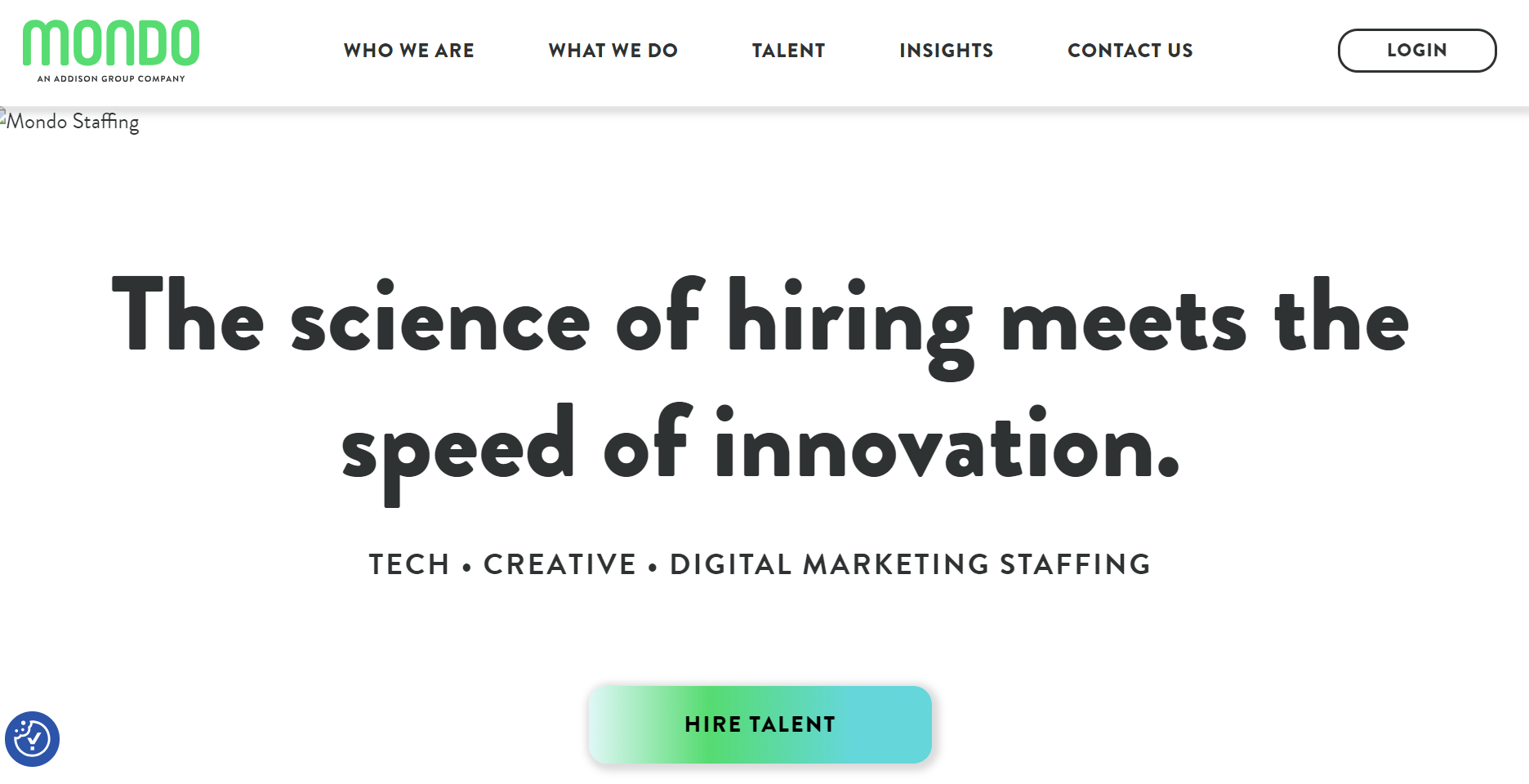 2. MSH
One of the biggest advantages of MSH's services is that they are equally as prepared to help with finding a single candidate as with scaling an entire tech team. Their areas of expertise include IT, cloud, enterprise data, and even climate tech among others.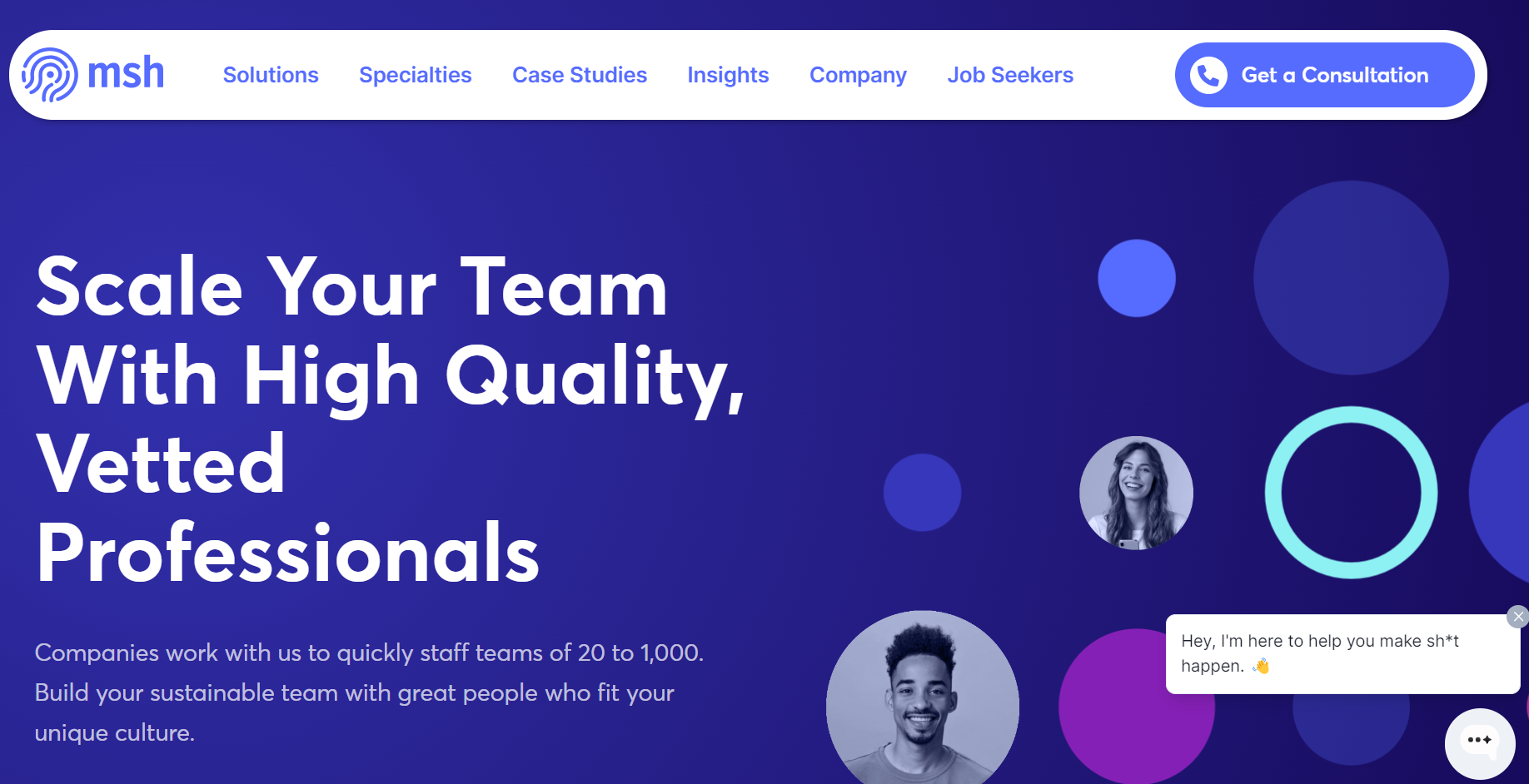 3. Apex Systems
Whether you need a technical recruitment agency or you are looking to put together a large-scale hiring strategy, Apex Systems is a strong contender.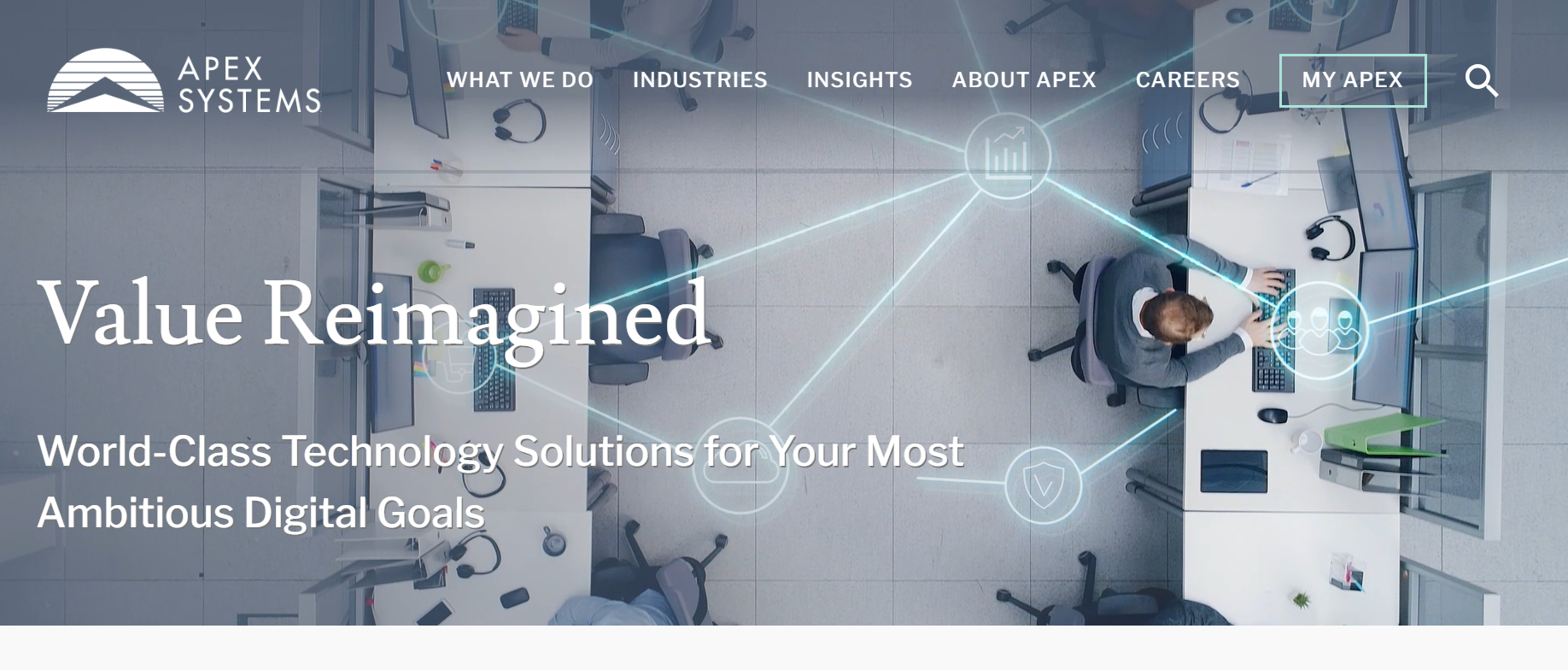 4. LaSalle Network
With a well-known reputation for a rigorous vetting process, LaSalle Network has received many awards for the recruitment services it provides. If you're looking specifically for candidates to fill cybersecurity or analytics roles, this could be a strong choice for you.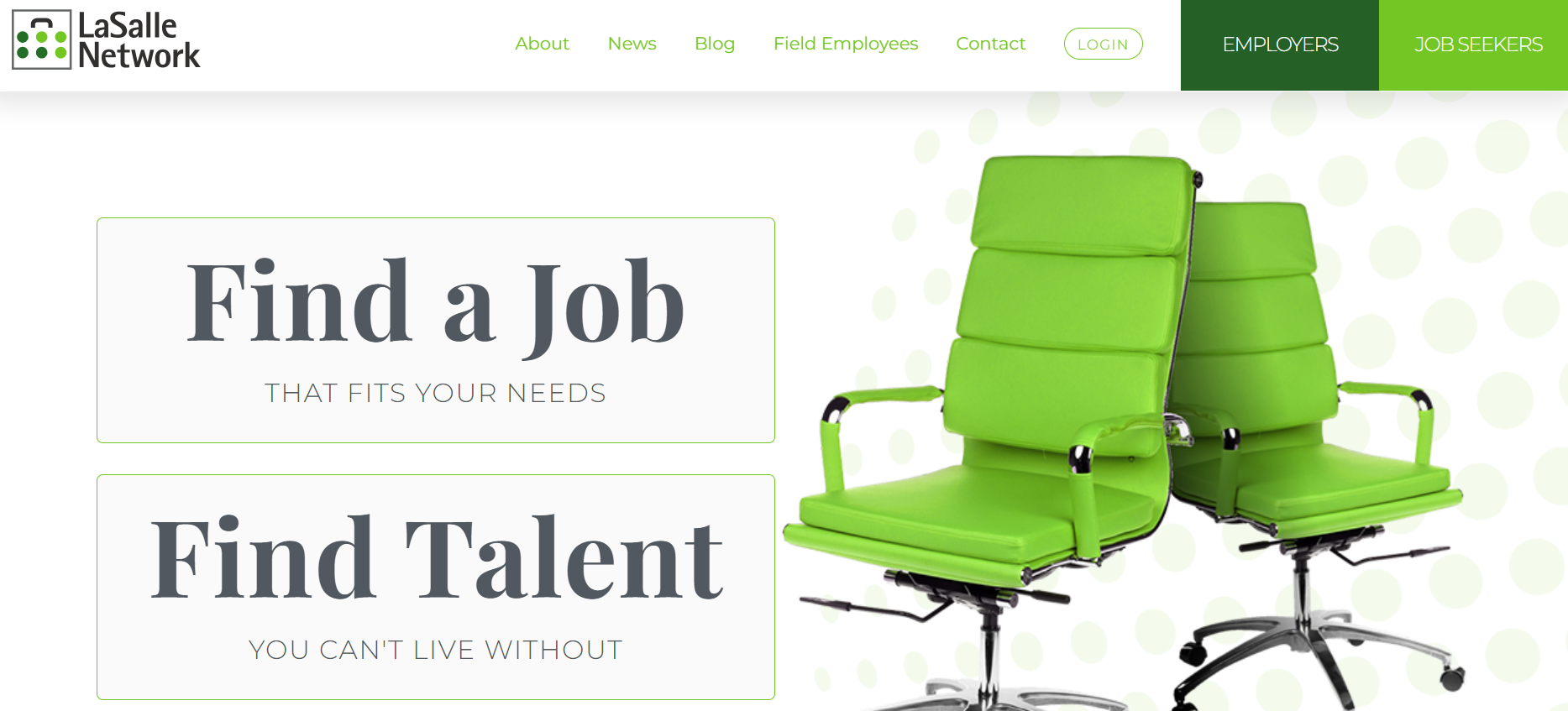 5. NerdRabbit
This is a great option if you know that you'll need employees specialized in the cloud. That's because all NerdRabbit recruiters are certified in AWS, so they are well-positioned to correctly evaluate those types of technical candidates.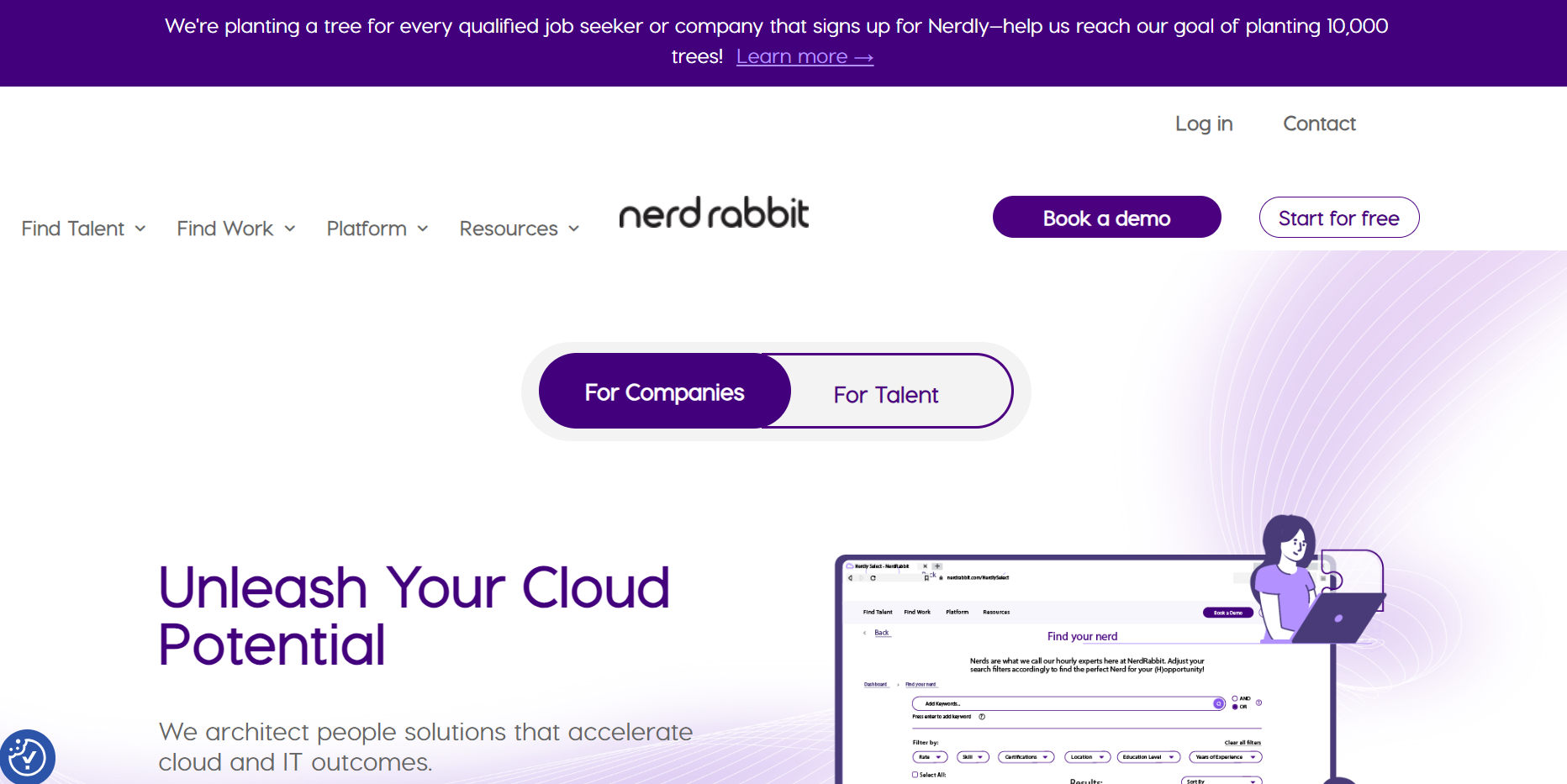 6. Robert Half
This is a more old school staffing agency, but if you're looking for a one-stop shop, it can help you find candidates for technical positions as well as in other departments like finance, law, etc.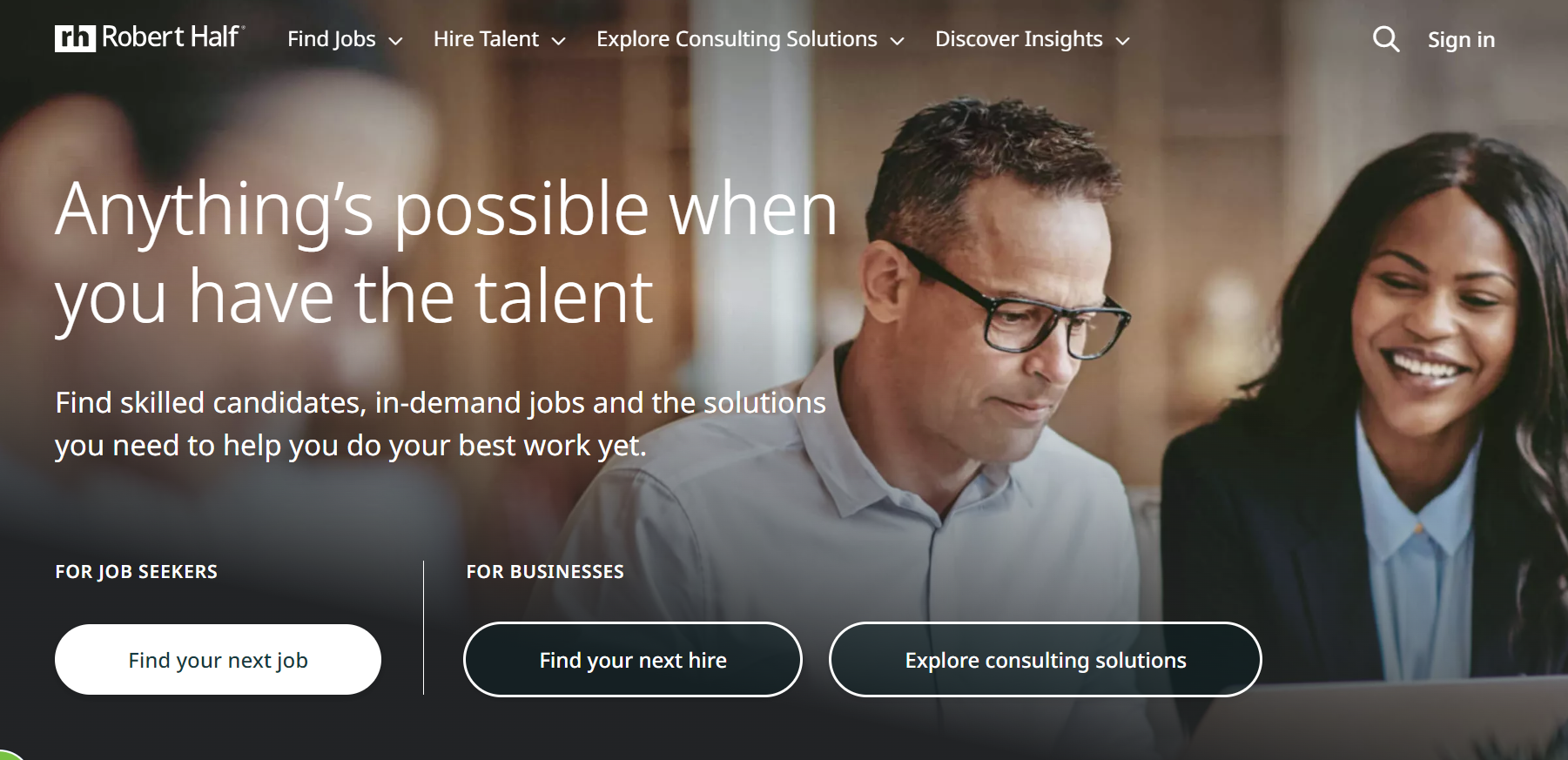 7. Motion Recruitment
With recruiters knowledgeable in software, mobile, data, cybersecurity, product, UX, and more, this technology recruitment company has strong expertise in properly evaluating candidates.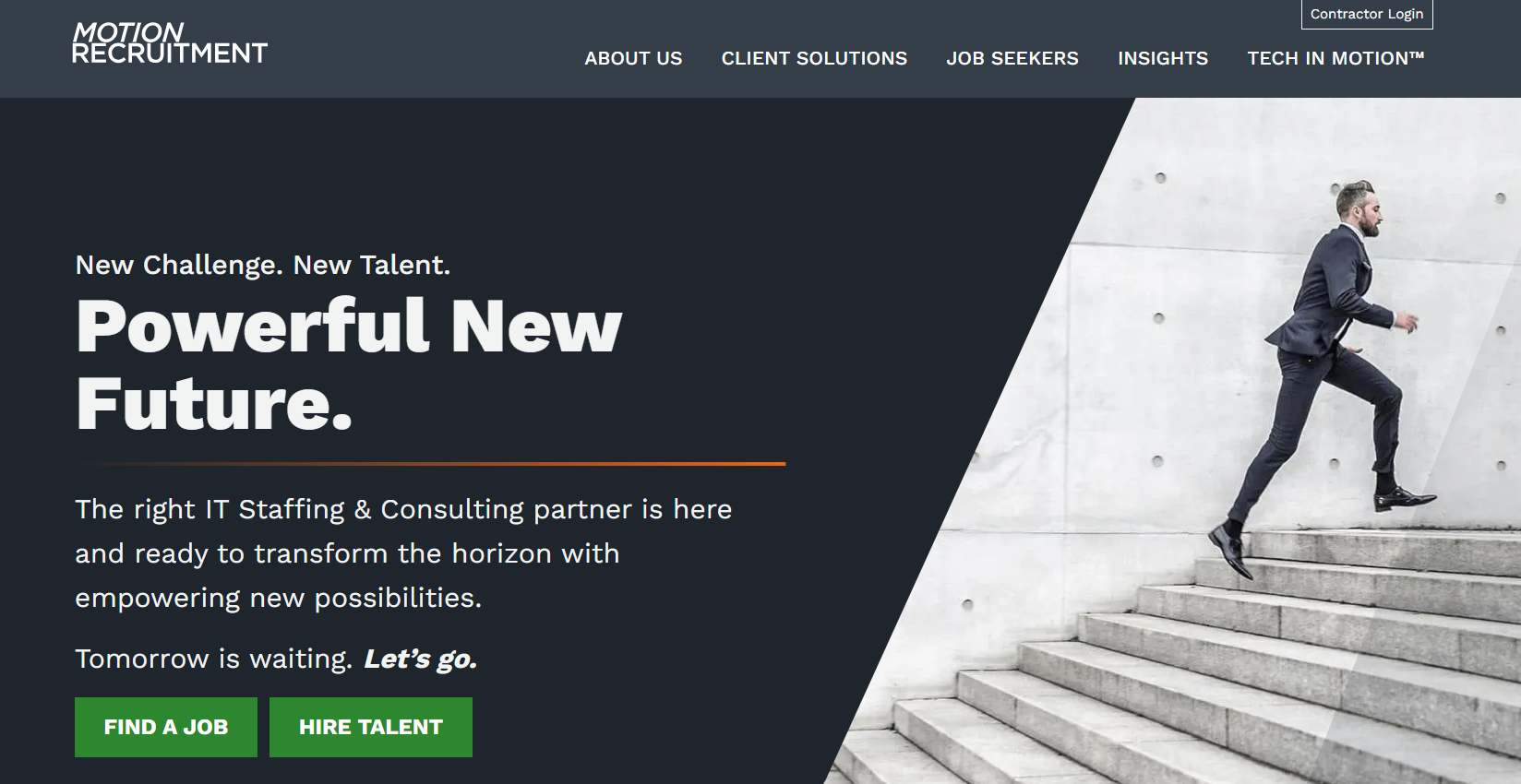 8. Toptal
This company is digitally based and focused mainly on sourcing freelancers. They focus on providing an easy experience, including for the candidates–their hiring process can be under 48 hours.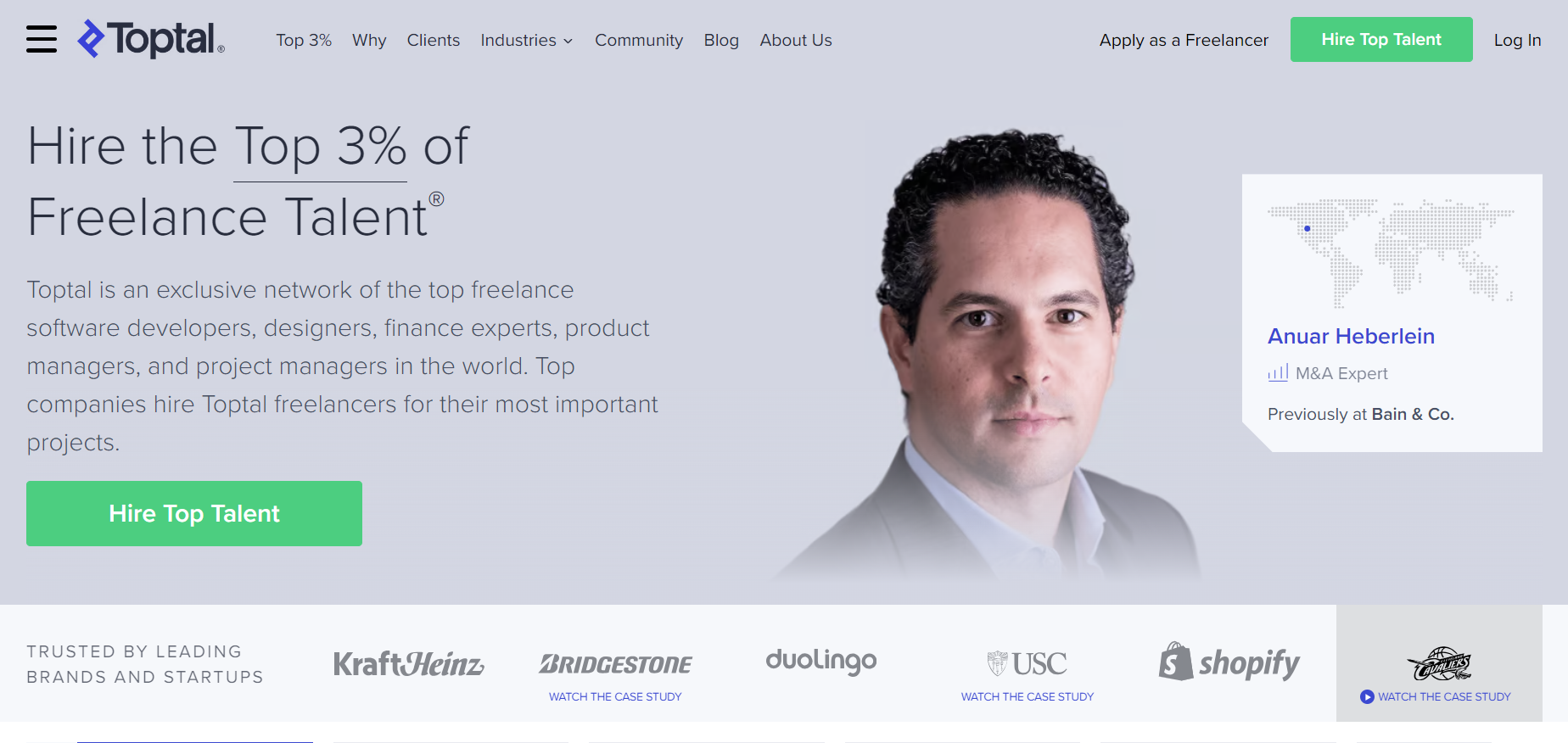 9. Advantis Global
This is a technical recruiting agency that provides a quality customer experience thanks to dedicated account managers. If you want a high-quality recruitment service and have openings in IT, data, localization, gaming, cybersecurity, defense, intelligence, creative direction, design, and marketing, Advantis Global could be the right option for you.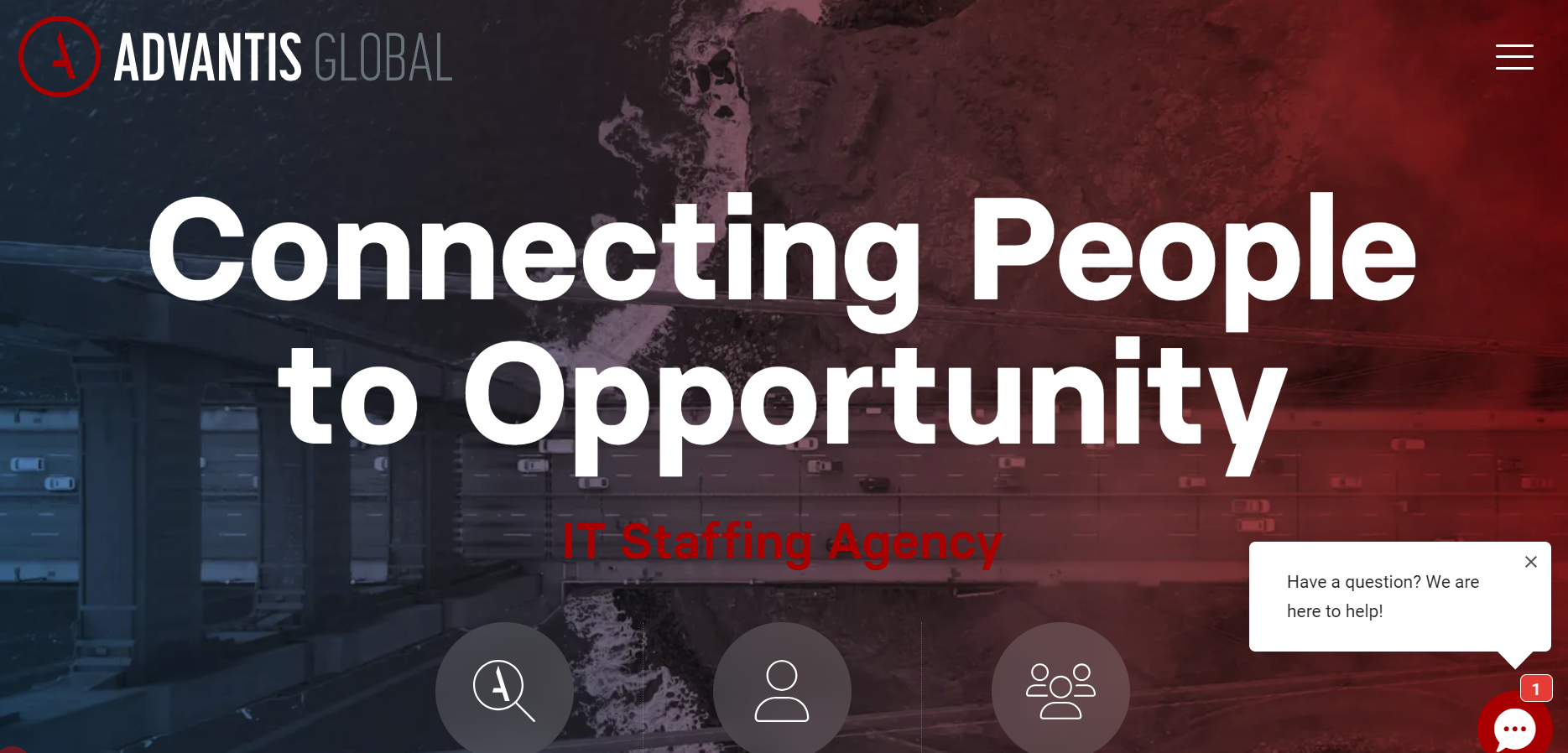 10. RightStone
RightStone has a strong focus on not just finding qualified candidates, but also those who have the right cultural fit. So if you already know you want to find a candidate who will be with your team long-term, this recruitment agency is meant to help with that.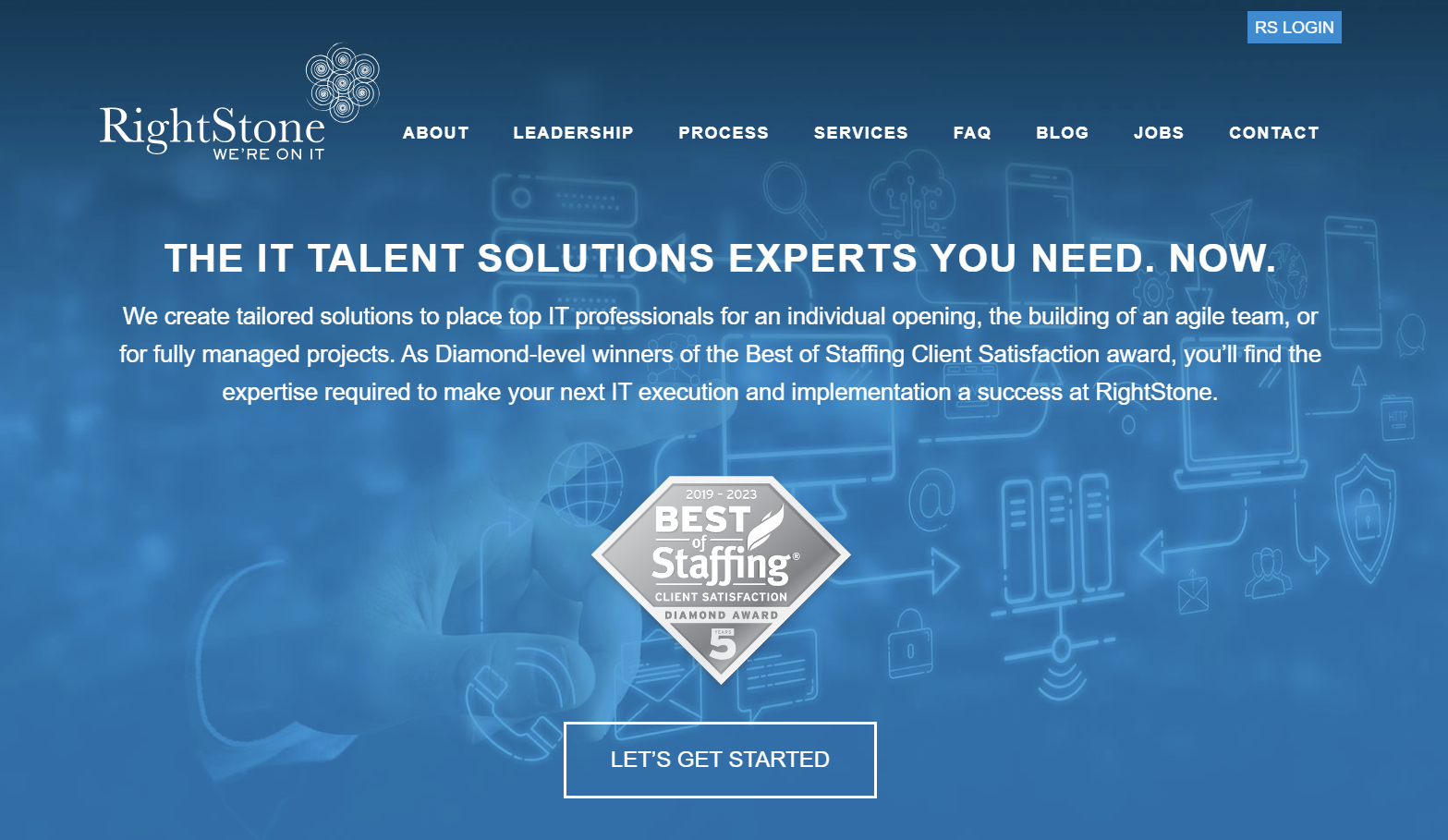 11. TEKSystems
This is a very established company which helps businesses with digital transformations, including acting as a recruitment staffing agency. Because it offers more services than just recruitment, TEKSystems has a large network and can help find candidates for a variety of technical positions.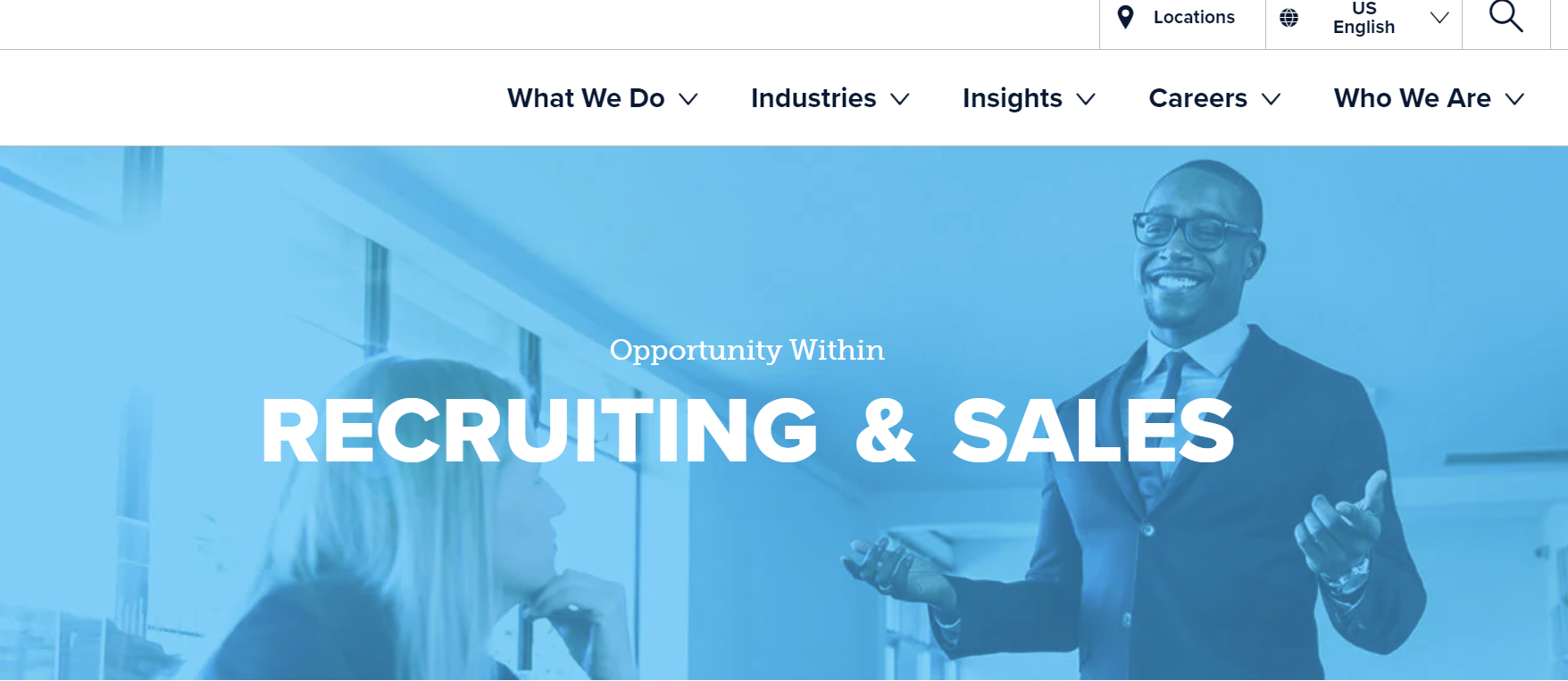 12. Korn Ferry
While this recruitment tech company takes into account the applicants' mindsets in addition to their skills, it also supports candidate sourcing in many areas, not just technology. However, if you're looking for executive-level applicants, Korn Ferry could be the right company to help you out.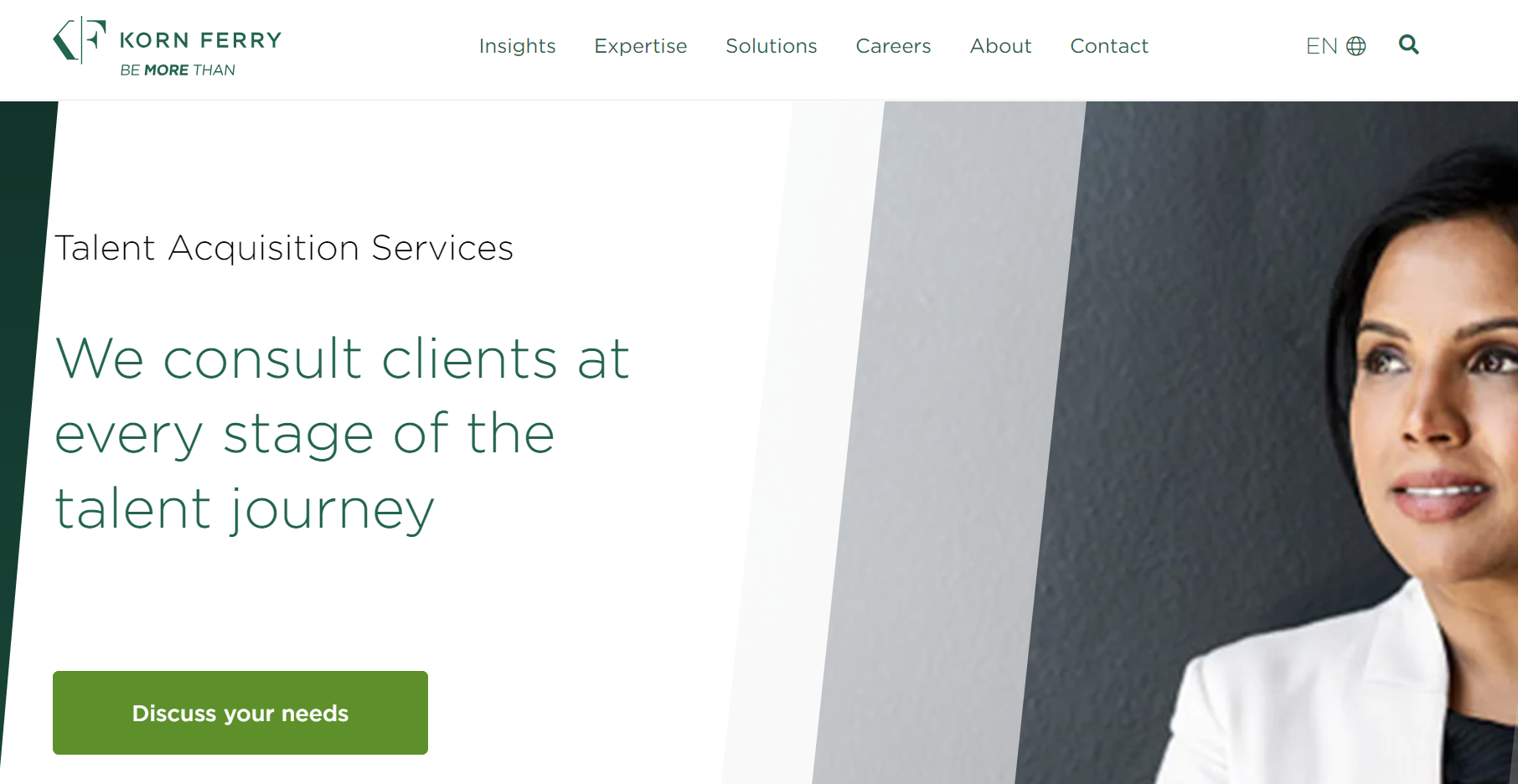 How does a recruitment tech company work?
There are three main topics to cover regarding how an agency works: sourcing candidates, billing, and type of talent provided.
Sourcing technical candidates
When it comes to finding the best technical candidates, recruiters have a tough task on their hands. With tons of competition, recruiters can struggle to catch the eye of the best candidates. And since it's known the competition is high, candidates expect to negotiate favorable offers and a level of service similar to what they receive from B2C companies.


That's why staffing companies are turning more often to recruitment agencies technology. An applicant tracking system (ATS) like helps recruiters to provide a seamless experience. And when complemented with a like Ringover, recruiters can then leverage to reach candidates where they are at. You'll have your easily accessible, so any recruiter can pick up the thread of a conversation. And when you are hunting for a specific position, you will be able to increase your efficiency thanks to features like and .
Billing
In terms of billing, usually a recruitment firm will charge as a percentage of the hired candidate's salary. But there are a few different ways in which the fee can be paid:
In advance of a successful hire

In stages depending on hitting deliverables

Once a hire has been successfully completed
There are then two types of hires, which reflect the two basic types of hiring contacts employers can offer candidates.
Talent Type
Contractors
In this scenario, the agency will actually hire a worker to supply for the company in need. The contract worker will be employed for a specified amount of time and can either negotiate a lump sum or an hourly rate. The agency will then also charge a fee on top of the worker's pay. In the event the client company wants to hire that contract worker into a permanent position, the agency may also add what's called a contract-to-hire fee.
Permanent placement
Also known as a direct hire, in this case the recruitment agency will hire a worker on an indefinite contract for the client company. In this type of hiring, the agency's fee is usually a percentage of the new employee's salary–generally 20-30 percent. However, that's a regular hire. The fee can be higher in complex cases.
How to select the best technology recruitment company?
The technology recruitment companies listed above can all deliver the end result needed: qualified technical candidates. But, certain elements can make all the difference in your experience. After all, if you need to hire a large technical team, or if you have a large project that requires a small selection of freelancers, your requirements will vary drastically. Here are the major factors to consider when considering what recruitment tech company to hire.
Confer with your contacts in your industry to see if they have any experiences in this field. After all, if they have successfully hired talented and knowledgeable technical team members, they can potentially provide insight into how to organize your process.

Confer with any hiring staff in your company to see if they have previously worked with a staffing agency and can recommend one.

Create a list of the IT recruitment agencies that appear to have a strong potential to serve your needs.

Contact your potential choices to solicit key information like budget and whether the candidates they placed at other companies were retained.

Reduce the choices you're considering to two or three based on the information you gathered in the previous step. Just be sure you don't fall into the trap of choosing an option because it's significantly less expensive–this can often equate to a poor quality of service or worse, candidates.

Finalize the quotes and services with your final choices to determine which one is most aligned with your current needs.
Recruitment agencies technology FAQ
What technology do recruiters use?
There are several important components of a technology recruitment tech stack.
ATS: An applicant tracking system like

provides CRM integrations, so you can keep track of each candidate as they travel through your pipeline. You won't have to worry about losing track of applicants! And if your company does provide contracted workers to businesses, they usually even provide features to manage onboarding and payment.

Social media tools:

is one of the biggest evolutions that has taken place in recruitment in recent years. And for good reason! While networks like Facebook and Instagram are great for employer branding, LinkedIn offers tools specifically designed to support candidate sourcing. With advanced filters and automated messaging available, it's quickly become an essential tool for staffing agencies.
What is recruiting technology?
This term refers to any technology staffing agencies use to facilitate the recruitment and hiring process. This can include technology types like artificial intelligence (AI) and various business software. Staffing firms have built robust tech stacks to increase efficiency and improve overall productivity, reach better candidates easily, and level up customer satisfaction.
What do tech recruitment agencies do?
When you hire a technology staffing agency, they will hire the entirety of the hiring process, from hunting candidates, interviewing and assessing them, and even negotiating the terms of the job offer and contract.
Why do tech companies use staffing agencies?
There are a variety of reasons why a tech company uses a staffing agency, including:
To save time

Keep current employees free to focus on other priorities

Simplify the process of finding a contractor

Help sourcing candidates for positions that require specific skills or are highly placed