VoIP
Make a Phone Call via Internet
Slowly, the Public Switched Telephone Network is becoming obsolete. This change is due to the arrival of VoIP telephony, which allows you to make a phone call via Internet. To make a phone call, you need nothing more than an Internet-connected device.
Many things have changed over the years thanks to technological advances–and telephony is no exception to the rule. In fact, the fundamental technology underlying telephones is shifting.


Try it for free
How do I make a phone call over the Internet?
To call via Internet, you need to use VoIP (Voice Over Internet Protocol). This is a technology that transforms your voice into data packets which can easily be routed to your contact.

Until a few years ago, VoIP required special hardware like IP telephones connected to the company's Internet network to function. However, the improved ability to send and receive large amounts of data quickly though purely digital means have eliminated the need for specialized Internet-connected phones.

Nowadays, you can make a phone call from a computer, tablet or smartphone, a streamlined process made possible thanks to and more specifically, .

In fact, with a you can even reach clients and prospects through other communication channels like , social media messages, and more. If you have a big scheduled, you can run through the phone numbers using the telephony application offered by your VoIP provider.

For example, if you subscribe to Ringover you'll be able to use the to automatically call contacts, with time scheduled in for .

To sum up, if you want to make a call via Internet, you need:
A device connected to the Internet (computer, tablet or smartphone)

A VoIP application
Of course, you can still use your IP phone, provided your line is connected to your VoIP telephony software. However, without a computer to display the software interface, you won't benefit from the many features offered by a VoIP solution (like the power dialer mentioned earlier, or other functions like call recording).

This would be a shame, especially if telephony is a crucial element of your business.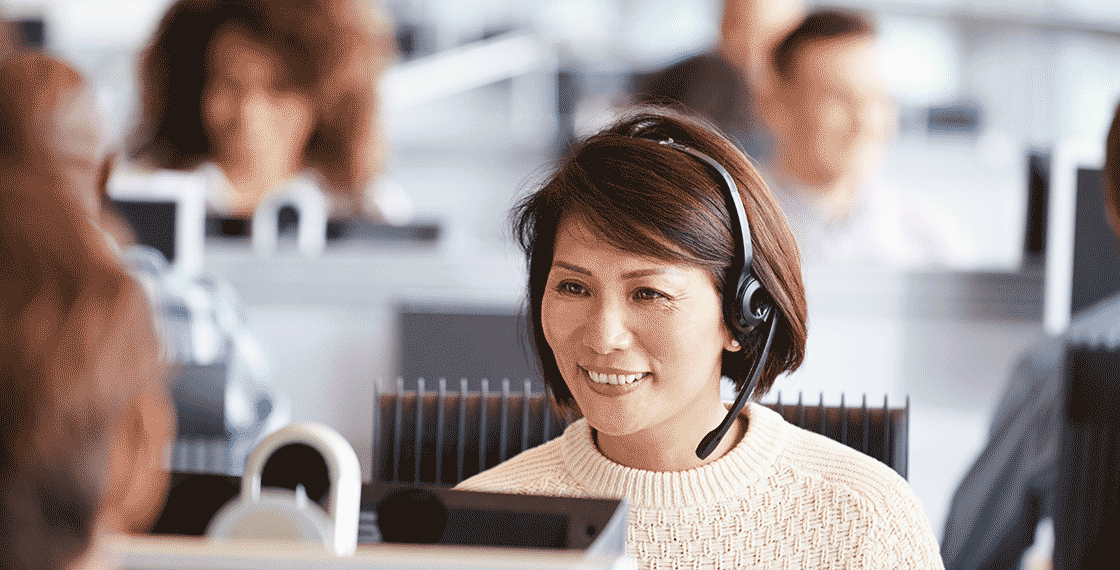 How do I make a call without a phone line?
One of the main advantages of Internet telephony is that you can make calls without a phone line. You can talk to your contacts from a cell phone without a SIM card, and even without a telephone number for certain applications.

This is also the case for Skype, one of the pioneers of VoIP telephony. Other competing applications, such as WhatsApp, have since come to challenge its hold on the market.

However, these applications have their limits, especially for contact or . You may not be able to easily make international phone calls, route large quantities of incoming calls, or create an . That's where a VoIP software like Ringover comes in–it allows for to 110+ destinations, , , and multichannel communication options.
What about making wifi calls from your mobile?
The latest Android and iOS smartphones support using a WiFi network to make calls or send SMS when the mobile network isn't accessible.

This feature is also known as VoWiFi, for Voice Over WiFi. Most telephony operators offer this feature as standard or as an option to customers.

When it comes to business telephony, the provider generally offers its customers a mobile app.

With the Ringover application, for example, you can use any network (WiFi or mobile data) to make calls.
How do I activate Wi-Fi calls on my iPhone?
Here's how to activate Wi-Fi calls on your iPhone:
Go to Settings

Go to Phone

Go to Wi-Fi Calls and activate the feature.
How do I activate Wi-Fi calls on an Android phone?
Provided your operator is compatible and your plan allows it, you can activate Wi-Fi calls from your notifications panel by unfolding it and pressing the Wi-Fi Calls tile.
Use your fixed line from your mobile
You can also use your landline from your smartphone. This is a very useful feature, especially if you're on the move or simply at home.

As we mentioned earlier, the cloud allows you to push back the boundaries of telephony. A cloud-hosted telephony solution can be accessed from anywhere, on any device, as long as you're connected to the Internet.

With 100% cloud telephony software like Ringover, you can make calls from your smartphone behind a landline number. Your caller will still see your landline number, even though you're calling from your smartphone.

This is one of the many possibilities offered by VoIP. In fact, you can use either a landline or a mobile number, but first make sure that the latter is linked to your account.

Better still, you can switch from your PC to your mobile and vice versa in the middle of a call, thanks to the feature.
Looking to modernize your telephone system?
Ringover is a multi-use telephony solution for businesses. It's ideal for handling large volumes of incoming calls, as well as for .

Curious to discover how VoIP can improve your daily productivity and performance? Start your today–you can get your account set up in a matter of minutes.

The Ringover application is accessible on mobile (Android, iOS) and desktop computers via your web browser, or directly on macOS or Windows.