Call center
Real phone numbers to call | Best APPs 2024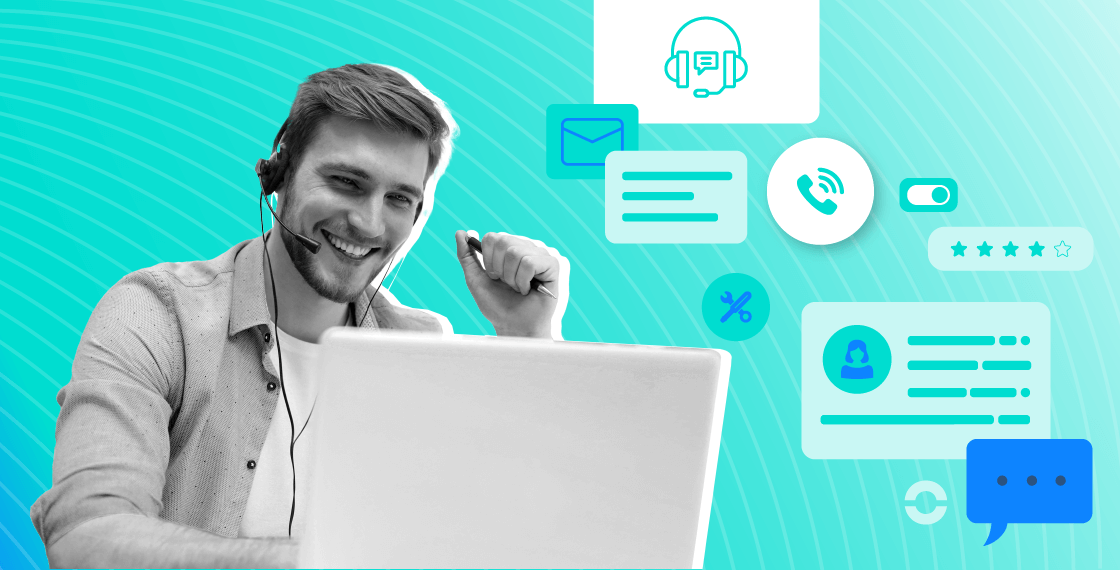 Digital transformation is the way forward. Solopreneurs to enterprises, everyone needs to digitize their business communication to improve productivity and customer satisfaction. Getting virtual yet real phone numbers to call can be a start.

It is estimated that will move away from traditional, on-premises business communication tools and switch to IT-driven solutions like VoIP phones.

Read on to know why organizations are adopting cloud-based solutions and how you can benefit by using VoIP-based real phone numbers to call, text, fax, etc.
Are VoIP-Based Numbers Real And How Do They Work?
Yes, VoIP (Voice over Internet Protocol) phone numbers are real numbers you can use to make and receive calls. Let us find out how they work and what makes them different from the sim-based numbers.

VoIP numbers are telephone numbers allocated to a user. What makes them different from the traditional landlines and cell phone numbers is that they operate using the internet. You also don't require a sim card to make and receive calls as the solution is app based.

For the number to work, you will need a device with an internet connection to install the VoIP app. Once you install and activate the app, you can use the virtual number allocated to you to make and receive calls, send SMSes and multimedia messages, or arrange video conferences.
Why Get Virtual Yet Real Phone Numbers To Call
The best part of getting a VoIP phone number for your business is that you are not tied to a desk. You can make/receive calls anytime anywhere using your smartphone or computer. The benefits also include:
A single phone number that can be used on multiple devices

Better voice quality

Get any area code-based number

Lower cost

Number portability

A toll-free number that can be displayed on your websites
How To Get Real Phone Numbers To Call?
To get a virtual yet real phone number to call or manage all your business communications, follow the below steps:
Pick a VoIP business communication provider

Choose a plan with the features your require to meet your business goals

Sign up for your VoIP plan

Download the app or access the dashboard from their web version to enjoy the benefits of a professional communication phone service.
Things To Consider When Getting A Local Phone Number For Unlimited Calling And Texting
If you are planning to digitize your business communication with the help of a VoIP phone provider, consider the below pointers:

Price: Cost reduction is one of the major reasons why companies choose VoIP over traditional carriers. So be sure to do your research and find a service provider that offers maximum features at competent rates.

Easy to set up and use: You should be able to set up the service with a few clicks of your mouse as it is app based. The dashboard and features should be easy to use.

Call management: The call management features should include call forwarding, tracking, recording, etc.

Quality of calls: Check the online reviews and see the rating for call quality. Go for a service with high call quality ratings.

Auto-attendant: The whole point of switching to VoIP is convenience and automation. So, be sure to pick a service with auto-attendants that can handle call greetings and routing.

Customer support: Always go for a service provider that offers 24/7 customer support via phone, chat, etc.
What Are Some Of The Best VoIP Apps To Get A Real Phone Number To Call?
If you are planning to switch to VoIP and modernize your business communication system, here is a list of VoIP service providers. You can get a real phone number to call, text, or even run digital marketing campaigns.
Ringover
If you are looking for a VoIP service provider that can take care of your organization's end-to-end business communication needs, Ringover is your best bet.
Ringover Features
Unlimited calls to 110 worldwide destinations

A landline or mobile number per user and the main company number in 65 countries

Custom greetings

Call routing and forwarding

Customizable call hold

Blocking of unwanted calls

CRM and such software integrations

Call tracking and recording
Ringover Price
You have three plans to choose from: Smart ($21 per month/user), Business($44 per month/user), and Advanced ($54 per month/user).
Grasshopper
Ideal for small businesses, Grasshopper offers a virtual phone number that you can operate from your phone or computer.
Grasshopper Features
Desktop and mobile app

Business texting

Call forwarding

Voice mail transcription

Virtual receptionist
Grasshopper Price
You can choose from three plans – Solo ($29 per month), Partner ($49 a month), and Business ($89 per month).
VirtualPhone.com
Using the service, your team can easily manage calls from anywhere anytime.
VirtualPhone.com Features
IVR

Call forwarding

Call recording

Live chat with voice

Call scheduling and SMS
VirtualPhone.com Price
They have three plans, Starter, Medium, and Large. Each plan contains multiple packages you can choose from. They also have a free plan.


eVoice
eVoice combines fax features with virtual phone numbers.
eVoice Features
Free phone number - local or toll-free

Call Forwarding

Auto Attendant
eVoice Price
They have only one plan, Elite, which is priced at $14 per user/month. You can also choose annual billing.
Google Voice For Business
It is an easy-to-use phone system that can take care of the communication needs of any organization.
Google Voice Feature
Automated-Attendant

Call Management

Call Routing and Extensions

Unlimited text messaging in the US

Voicemail transcription
Google Voice Price
They offer three plans - Starter ($10 per user/month), Standard ($20 per user/month), and Premier ($30 per user/month). They also have a free plan for personal use.
Experience The Power Of Real Phone Numbers That Can Do Much More The Calling
A scalable VoIP phone system that takes care of all your inbound and outbound calling requirements is what a growing organization requires. When integrated into productivity tools, advanced features like call tracking, analytics and reporting can change the way you perceive and pursue leads.

If a smart VoIP phone solution is in your mind, Ringover is the partner that can help you achieve your goals. about how they can offer the power of real phone numbers to call and convert.