Business phone system
5 Reasons to integrate your CRM with business telephony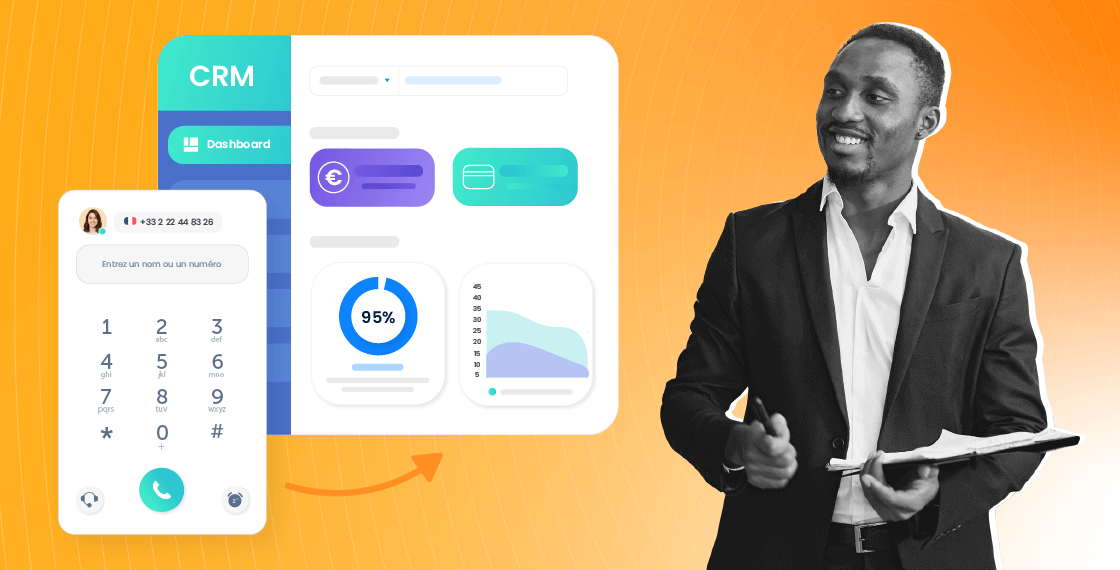 If you've adopted a proactive strategy to manage your customers and prospects, your CRM software is probably the foundation. A CRM enables you to interact with your customers, consolidate all key information in one place, streamline your processes, and improve team performance and profitability. But to access the full potential of a , the best thing to do is it with your business telephony. Because at one time or another, your sales teams or your customer service teams will be in contact with your customers by telephone.

CRM telephony can make all the difference to your teams. In this article, we'll explain what it is, and five good reasons to integrate it into your business.


Try CRM Telephony Today!
Integrating your business telephony with your CRM: what are we talking about?
Integrating your with your customer management software allows an information exchange between the two.

To integrate corporate telephony with CRM, development teams can use API (Application Programming Interface) keys, enabling the software to communicate with each other.

Even simpler, some IP telephony solutions offer turnkey integrations for the best-known CRMs: , , , , , etc.

These integrations can be set up in just a few clicks, making it easy to connect your CRM and your company telephony.

Integrating your telephony with your CRM will save your teams an enormous amount of time, enabling them to focus on value-generating tasks. Here are the five benefits of integrating telephony with your customer relations software:
1. Improve team efficiency
Integrating your corporate telephony with your CRM software can improve the efficiency and productivity of your teams, especially your sales force. Thanks to this integration, you no longer need to manually dial contacts.

All you have to do is click on the number in your CRM records to initiate a call. are particularly useful for .

What's more, with telephony functionalities directly present in the CRM, employees can access all your customers' information, on the call, and consult previous interactions with this contact, all without changing the interface. Your sales teams won't be able to do without it!
2. Optimize your customer service
The synchronization of contacts between your CRM and your professional telephony solution offers a major advantage for your teams, and more particularly your customer service department: the .

So, when you receive a call from a prospect or customer, you have access to your contact's first and last name, as well as his or her file, before taking the call. As a result, you can offer a personalized welcome to your customer by calling them by their first and last name and accessing their file directly.

Your agents can pick up the file where it was left off, without asking the customer to repeat himself.

Customers feel welcome and cared for, improving the image of your customer service and their overall satisfaction.
3. Automatically record customer interactions
With integration between your telephony system and your CRM, you can automatically import (date, time, duration), , answering machine messages, and into each contact's profile.

This information can even be linked to the agent who handled the call or customer contact. This integration enables better coordination of internal actions and improved tracking of cases.

Information is recorded automatically, so you don't forget or make mistakes. But with that being said, you can also choose the information recorded, so you don't have unimportant facts included.

Some software packages, such as Salesforce, offer native integrations. You'll find the Ringover telephony module directly in your CRM: the dialer, call log, text messages, and settings are all accessible on the same page as your CRM.

Your sales team saves time and can focus on value-generating tasks.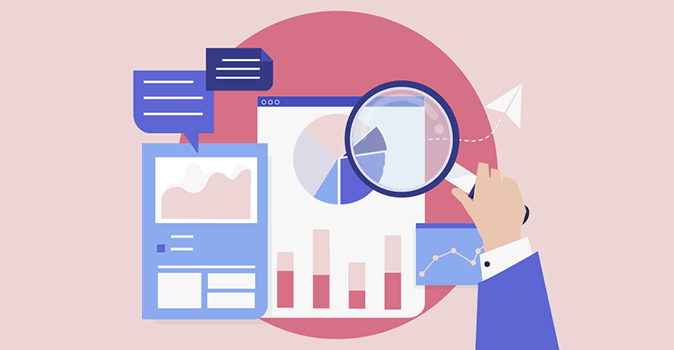 4. Facilitate training and follow-up
Integrating your company telephony system with your CRM automatically saves the call recording file in the CRM contact file.

This makes it easier for several agents to follow up and manage files: the second agent can find out what the first has done or said on the phone.

For a manager, these recordings also make it easier to assess the performance of his or her staff, and to train new arrivals based on the recordings of more experienced agents.
5. Provide an overall view of activity
Because all calls are recorded in the call log, it's easy for a manager to keep track of his team's activity. Sometimes agents or sales reps need a helping hand to reach their objectives. With telephony-CRM integration and call tracking, each individual can monitor his or her productivity in real time.

Telephony-CRM integration also enables better monitoring of each team member's activity, thanks to tables updated in real time and automatic performance analyses, providing a measure of the quality of customer and/or sales service.

As a manager, you'll have access to individualized and collective data, enabling you to analyze your activity, readjust your strategy if necessary, and help your agents achieve their objectives.

If you have any questions about your corporate telephony, wondering how to integrate or which CRM to choose, or start your .