VoIP
What is an IVR Builder?
An interactive voice response (IVR) system is a valuable tool for contact centers that helps them manage their call flow. In essence, it's a phone tree you can create using an IVR builder.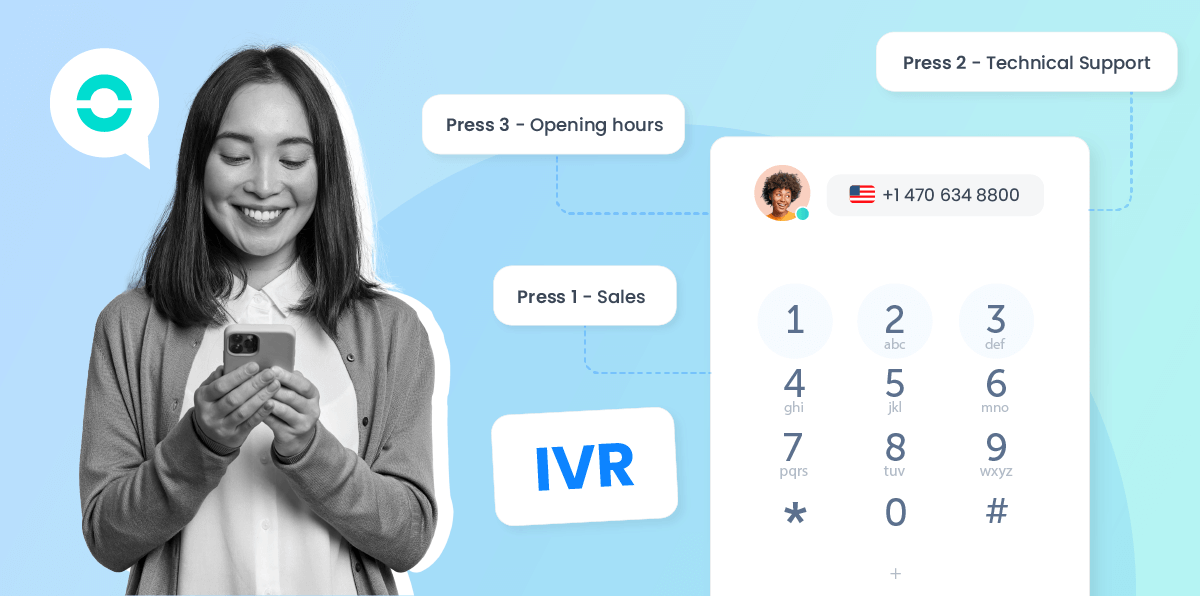 What is an IVR builder?
An builder is a feature that allows you to easily and efficiently create custom IVR to . The builder usually has a strong visual component to allow you to create a system that is logical and well-organized, despite its level of complexity. As a result, you can easily set up a menu even if you don't have technical expertise.


Free Trial: Build Your Own IVR


The most significant advantages of an IVR builder is that it:
Simplifies the process of creating a potentially complex set of menu options and call routes.

Allows for completely customized options.
Once your provider offers this feature, you can create an interactive voice response menu personalized to the needs of your customers. IVR systems empower your clients and prospects to access the people and information they need, resulting in an optimized customer experience.
How does IVR builder work?
An IVR builder works by providing a visual interface which allows you to create a well-organized and efficient route for clients to navigate when they call your business. As such, there is no technical expertise required to build even the most complex menus–no coding required!

Because of the sophistication required for this type of software, IVR builders are only available in . Landlines or PBX-based phones don't have the technology necessary to support this feature.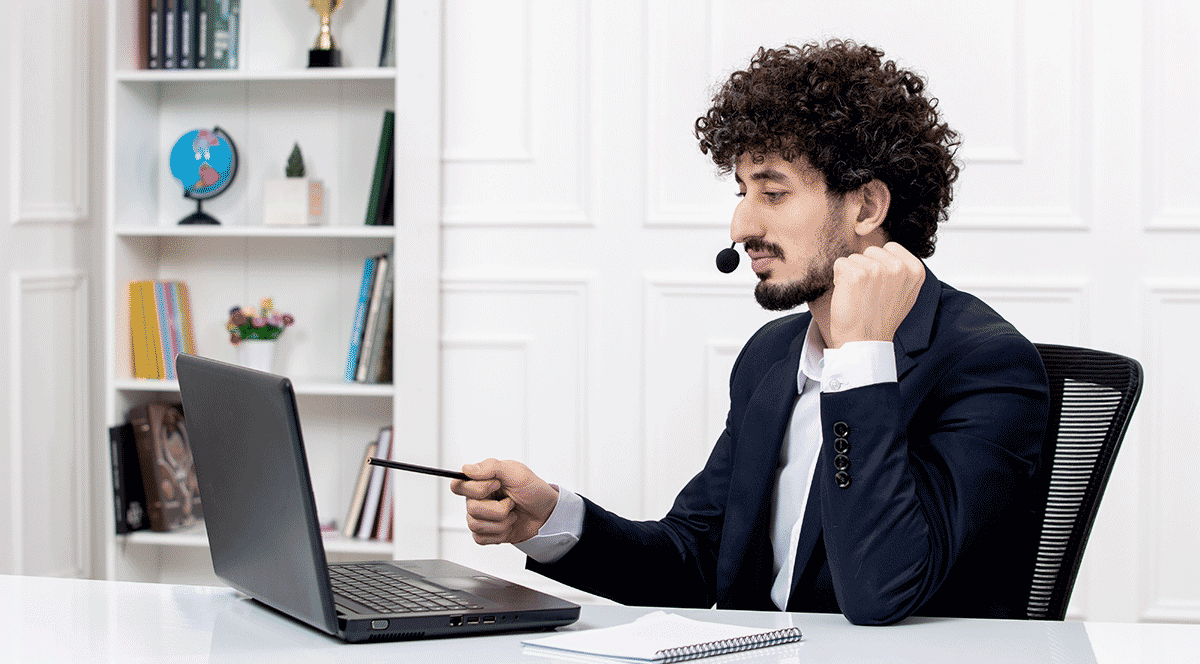 How to use an IVR builder?
To use an IVR builder successfully, you'll need to follow the following steps.
Define the needs of your callers. When they attempt to contact your company, what are the departments and information that are most often requested?

Create a draft visualization of your menu.

Consult with the relevant stakeholders to verify you've included all necessary routes, destinations, and information.

Access the IVR builder tool in your business phone system.

Assemblethe routes you laid out in steps two and three.

Test each route to ensure the system functions correctly.
This is a general framework because your phone service will decide how exactly you use the tool. If you know you will be creating a complex menu, be sure to check out the IVR builder before committing to a VoIP system. You'll want to confirm it can handle the complexity of your needs, and that the user interface is elegant and easy-to-use, before finalizing the purchase.

Now we'll take a look at the two most common types of IVR builders, drag-and-drop and custom.
Drag-and-drop IVR builder software
This type sounds exactly like what it is. You'll be able to build and edit your menu by dragging and dropping modules in the software interface.

One significant benefit of this type of tool is that it's easy to make temporary or last minute changes–like if you need to temporarily change your business hours, or add a global announcement to notify all callers of an important piece of news.
Custom IVR
Some providers give you the option to personalize your menus beyond what's capable with a drag-and-drop–however, it requires more technological know-how.

With certain providers, you can code changes and functionalities into your system with your own technical team. Occasionally, providers will also provide clients with help to personalize the automated system.
What is an interactive voice response (IVR) system?
This automated phone system allows businesses to set up menus that callers navigate to access people, information, or other resources. The most common example is an automated message that instructs callers to "Press 1 for hours, press 2 to speak to sales, press 0 to speak to a representative…"

However, the previous example is among the simplest menus–more complicated tasks can also be accomplished, like looking up a flight or even changing your travel plans. The technology itself also has different levels of sophistication. Basic menus can be navigated by keypad inputs, while more advanced ones use voice recognition, allowing callers to navigate through voice commands.
Benefits of an IVR Video
Benefits of using an IVR builder
If you're looking to create a stellar customer service experience, IVR menus deliver notable value. Not only will clients and prospects have an easier time accessing what they need, your team will also enjoy several perks. Here are a few of the specific advantages you can expect.
Optimize call management
If you don't have a way to direct callers to the appropriate team member or information, your incoming call flow is less efficient than it could be. With an interactive menu in place, you'll be able to streamline call flow–callers will get to the right place, quickly. Not only will you see shorter call wait times, you'll generally create a more professional experience for your customer base.
Empower callers
Having an inefficient system isn't just frustrating for your staff, but for callers as well. As soon as you provide them with the ability to access the person or information they need, you'll see a marked increase in satisfaction. After all, it's convenient for them to select an option that brings them directly to the information they need, such as your opening hours or a return policy.
High level of customization
If your IVR builder has an intuitive interface, you can change your menu easily to reflect the latest developments at your business. Not only does this ensure your contacts have access to the most up-to-date information, it also provides you with opportunities to increase customer engagement. For example, you can update your menu with the latest information about a new product or a temporary discount.
Improved productivity
Oftentimes, figuring out what a caller needs is one of the most inefficient and time-consuming steps in a call. That's why inserting interactive options as a first step helps to improve productivity. Callers can direct themselves to the department or information they need–and not only that. Your team can see what options have been selected by the caller, allowing them to diminish the amount of time needed to understand the caller's query.

Additionally, there will be a natural filtering effect as clients satisfy their needs by accessing pre-recorded information. As a result, your representatives may have more time for complex queries, other tasks–eventually, you may even find you can reduce the number of people in your inbound call center.
Insights from analytics
If you integrate a software with IVR, you'll have access to at a team and individual level. You'll be able to easily check the call abandonment rate, average pick-up rate, service quality level, and more. With this information easily accessible and presented in a visually appealing manner, it'll be easy for you to identify opportunities for improvement and high-performing team members.
IVR Builder FAQs
How do I create an IVR?
To create an IVR, follow these simple steps:
Login to your account.

Click on "Create an IVR."

Start setting up the menu by clicking "Add a nested IVR."

Select "Publish vocal message" from the blue drop down menu.

Add a label to differentiate the different options in the menu.

Use Ringover's online studio to either record a message for each selection, or use the existing voice options if you don't want to use your own voice, or need to record the message in a different language.

Congratulations, you've just set up an IVR!
How much does IVR cost?
The cost of an IVR can vary immensely. The average cost usually ranges from $0.02 to $0.10 per minute of call. However, if you have a significant call volume, you should consider a solution that's billed on a monthly or annual basis. For instance, Ringover starts at $21 per user/month and offers IVR capabilities in each of its three plans.
What does an IVR do?
IVR is an automated phone system that enables callers to access individuals, information, or various resources through an automated menu. A typical example of such a system is a pre-recorded message guiding callers to choose options: "Press 1 for operating hours, press 2 to connect with the sales team, press 0 to speak with a representative…"

However, the system can perform more intricate tasks such as searching for flights or modifying travel arrangements. The technology itself showcases varying degrees of sophistication. Basic menus are navigated using the phone keypad, while advanced versions incorporate voice recognition, allowing callers to navigate via spoken commands.
How to build an IVR system?
If you are using an IVR builder with an intuitive drag and drop interface, follow these steps to build an IVR system:
Access your dashboard.

Choose IVR from the Configuration icon.

Click "Create an IVR."

Name your IVR.

Enable conversation recording and configure the recording settings, if desired.

Configure the schedule for your IVR.

Click "Open" to choose what will happen when a caller calls while the IVR is active.

Add steps by clicking "Insert a step."

Choose who will receive a call.

Record or create a vocal greeting

Select how the call will be forwarded to your team.

Define how the call will be redirected in the event it's not picked up.

Add a closing message if desired.

To add a number, click the "+" next to the IVR ID box.

Click "Save this IVR."
Congratulations, you have set up an IVR!
What is the full form of an IVR builder?
The full form is interactive voice response builder. This is a feature included with IP phones which allows you to select from a menu of options to access personnel or information without speaking to a receptionist.
What is an IVR platform?
An interactive voice response (IVR) platform is an automated menu included in business phone systems that allows callers to access information or team members independently. The caller navigates the menu through either voice commands or keypad inputs.