Sales prospecting
#13 Best Sales Engagement Platforms: A Guide To Choose Your Tool in 2024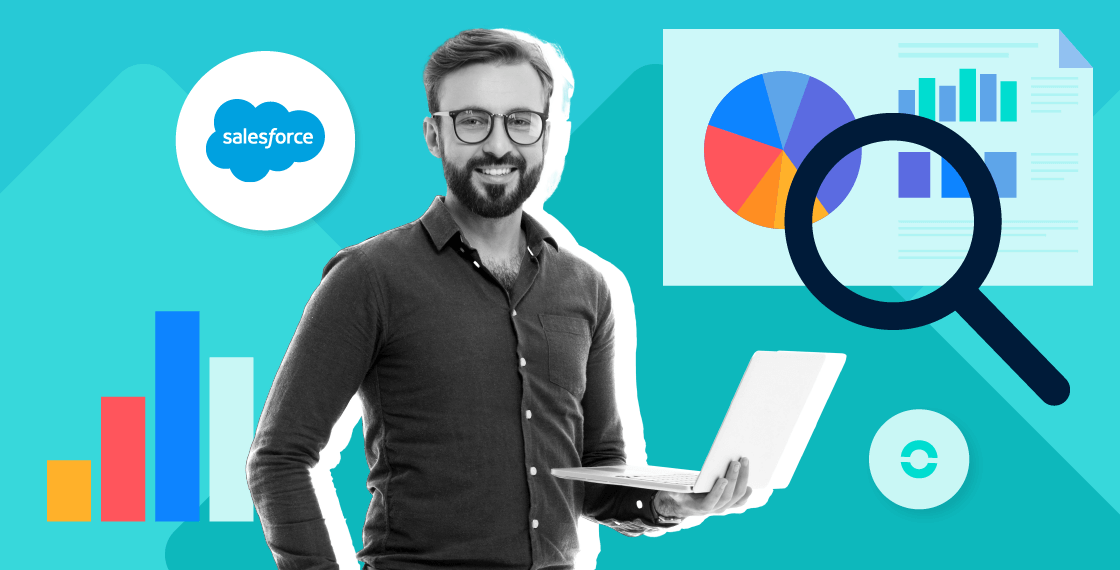 In a sales organization, hundreds of interactions between sales agents and customers happen every day through multiple channels. These interactions, also called sales engagement, are crucial in defining the brand reputation, conversion rates, deal size, customer experience, and revenue.

Unsurprisingly, many organizations consider it a top priority to enhance interactions between agents and customers. One of the best ways to do it is through technology tools. According to , over 90% of sales organizations plan to invest in technological tools to support their sales activities.

Here is where a sales engagement platform (SEP) gains relevance. show that 9 out of 10 business organizations consider SEPs integral to the success of their sales and marketing teams.

Want to learn more about sales engagement tools? Read on. This post has everything you need to get started.


Try sales engagement platform for free
#13 Best Sales Engagement Platforms: Which software is the most widely used?
Several market-leading providers offer solutions that bundle SEPs and CRMs. If you choose a stand-alone SEP, go for one that integrates with your existing CRM and sales tools.

Here are some of the widely used sales engagement tools for businesses:
| Ranking | Platform | Pricing |
| --- | --- | --- |
| 1 | Cadence by Ringover | $59/user |
| 2 | Hubspot Sales Hub | $45/user |
| 3 | Zendesk Sell | $19/user |
| 4 | Salesloft | Customized quote |
| 5 | Pipeline | $25/user |
| 6 | Zoho SalesIQ | $15/user |
| 7 | Salesforce Sale Cloud | $25/user |
| 8 | Outreach | Customized quote |
| 9 | Freshsales | $15/user |
| 10 | Klenty | $50/user |
| 11 | Clearbit | Customized quote |
| 12 | Apollo.io | $39/user |
| 13 | Mailshake | $83/user |
1. Cadence by Ringover
Cadence tool simplifies and automates sales prospecting tasks, perfectly complementing your CRM system and offering daily guidance for all your team members.


2. HubSpot Sales Hub
HubSpot is a leading sales CRM. It also has a sales component called HubSpot Sales Hub that offers Starter, Professional, and Enterprise Plans. From live chat and meeting scheduling to sales automation, analytics, and sequences, it has several features to improve your sales workflows.
Pricing: Starts at $45/user/month
3. Zendesk Sell
Like HubSpot, Zendesk is a cloud-based CRM solution that offers a sales engagement platform. It has features such as sales CRM dashboards, workflow automation, analytics, prospecting tools, calendar integration, email integration, and tracking. It offers three plans, namely Team, Growth, and Professional.
Pricing: Starts at US$19/user/month
4. Salesloft
If you are looking for a stand-alone sales engagement platform with powerful features, Salesloft is your best bet. It allows your sales teams to drive more revenue and prospect smarter. The platform offers seamless integrations with your sales CRMs, including Salesforce and Microsoft Dynamics 365. It has two plans – Prospect and Enterprise.
Pricing: Contact the support team.
5. Pipeline
Pipeline is another CRM platform that offers sales engagement tools and functionalities. It offers three plans, namely Start, Develop, and Grow, and you can manage 1 to 5 sales pipelines based on which plan you choose. Other impactful features of the platform include email marketing, social media integration, marketing automation, etc.
Pricing: Starts at $25/user/month
6. Zoho SalesIQ
Zoho SalesIQ is the sales engagement tool of Zoho CRM. It offers features like chatbots, visitor insights, live chat functions, analytics, content creation, third-party integrations, etc. You can choose from their Basic, Professional, and Enterprise Plans. Zoho Sales IQ also has a free version, and the platform comes as part of Zoho One and Zoho Plus.
Pricing: Starts at $15/user/month
Other honorable mentions
In addition to the names mentioned above, you can also consider the below providers:


Salesforce Sale Cloud >> $25/user


Outreach >> Customized quote

Freshsales >> $15/user

Klenty >> $50 per user

Clearbit >> Customized quote

Apollo.io >> $39/user

Mailshake >> $83/user
What is a sales engagement platform?
A sales engagement platform (SEP) is a technology-enabled platform that helps you take control of such interactions. It brings all your sales activities under one roof and enables your agents to deliver high-quality and effective interactions with customers and prospects at scale.
What does a sales engagement platform do?
A does everything from enabling sales to offering sales insights. It helps you and your teams:
Automate sales activities such as manual dialing, sending emails, and others.

Schedule meetings and follow-ups.

Organize activities and tasks.

Collect sales data.

Connect with prospects through the channel of their preference.

Analyze sales data and generate reports.

Enjoy end-to-end visibility of the sales process.
Features of a sales engagement platform
Al market-leading sales engagement platforms have features to enhance your sales activities, including:
Robust automation, including automated messaging, email sync, calendar integration, A/B testing, auto dialing, call log sync, etc.

Multi-channel engagement

Smart schedules

Integrations with CRMs and sales tools

Tracking functionalities

Sales performance analytics/reports

Workflow management

Content creation

Lead management

Sales Intelligence

AI capabilities

Integration of phone capabilities
How does a sales engagement tool work?
Typically, a sales engagement tool is part of sales technology stacks. It could be a stand-alone solution that you can integrate with your CRM. Many sales CRM platforms also offer end-to-end sales management capabilities.

It works in tandem with CRMs. The tool sits on top of the CRM as a console for managing all your sales engagement processes. It logs activities, brings the data in your CRM database into the workflows, and updates the CRM data based on sales interactions. Together, they impact each step in your sales funnel and customer journey.
What is sales engagement technology?
Sales engagement technology is a suite of tools and software solutions to improve your sales interactions and activities. It is usually a critical part of your sales technology stack and helps agents to efficiently and effectively connect with customers.

Typically, sales engagement technologies offer all core functionalities, such as calling, emailing, reports and analytics, and calendaring. In addition to automating manual tasks, they allow your agents to perform better, increase lead generation and conversion rates, and manage your sales funnel.
Is Salesforce a sales engagement platform?
Salesforce is primarily a sales CRM platform. They also offer sales, marketing, analytics, and customer service applications. They have a sales component called Salesforce Sales Cloud that offers sales engagement capabilities.

Additionally, Salesforce integrates with many third-party SEP apps like . They have an App Exchange where you can find Salesforce-native SEPs and tools. Salesvue, Groove, VanillaSoft Unite, RevenueGrid, etc., are some of the other native SEP apps you can use with Salesforce.

Further, many and solutions, including Ringover, integrate with to unify sales communications and streamline processes.
Look for a sales engagement platform with phone capabilities
Sales activities entail lots of communication over the phone, chats, emails, SMS, and other channels. While looking for a sales engagement tool, you must invest in one that offers phone or communication capabilities. Alternatively, you can choose a platform that integrates with a VoIP .

, for instance, is a unified business telephony that integrates with all leading SEPs and sales CRMs, including HubSpot, Zoho, Zendesk, Salesforce, and others. You can thus have a fully integrated platform that gives complete visibility to your sales conversations and processes.