//= $urls['features'] ?>//= $t['headofpage']['breadcrumb']['main'] ?> //= $urls['features'] . '#' . $t['headofpage']['breadcrumb']['category-link'] ?>//= $t['headofpage']['breadcrumb']['category'] ?> //= $t['headofpage']['breadcrumb']['feature'] ?> //= $t['headofpage']['h1'] ?> //= $t['headofpage']['h1p'] ?>
Mobile numbers available in 65 countries
Provide your teams with mobile numbers for the countries in which you operate to maximize your chances of reaching prospects and contacts on the phone.
Increase your sales agents' contact rate
Mobile numbers yield a better answer rate from contacts than landlines. Equip your sales agents with virtual mobile numbers for the countries that they target to boost their performance.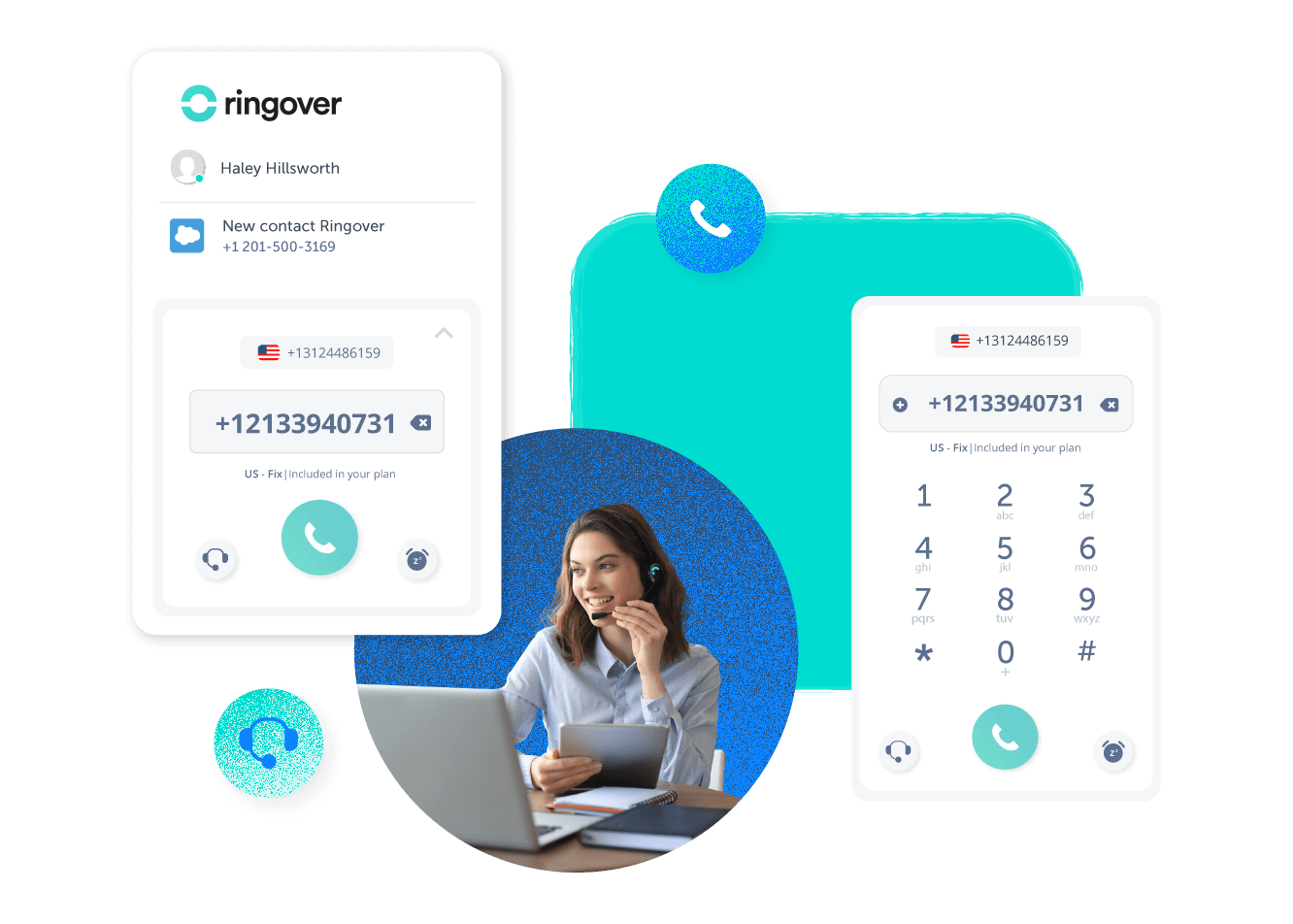 Exchange text messages with your clients worldwide
Switch to communicating via text messages using your local mobile countries in any country. A quick and friendly way to stay connected with your clients! Use Ringover's collaborative SMS to establish an open channel of communication at the heart of your support team.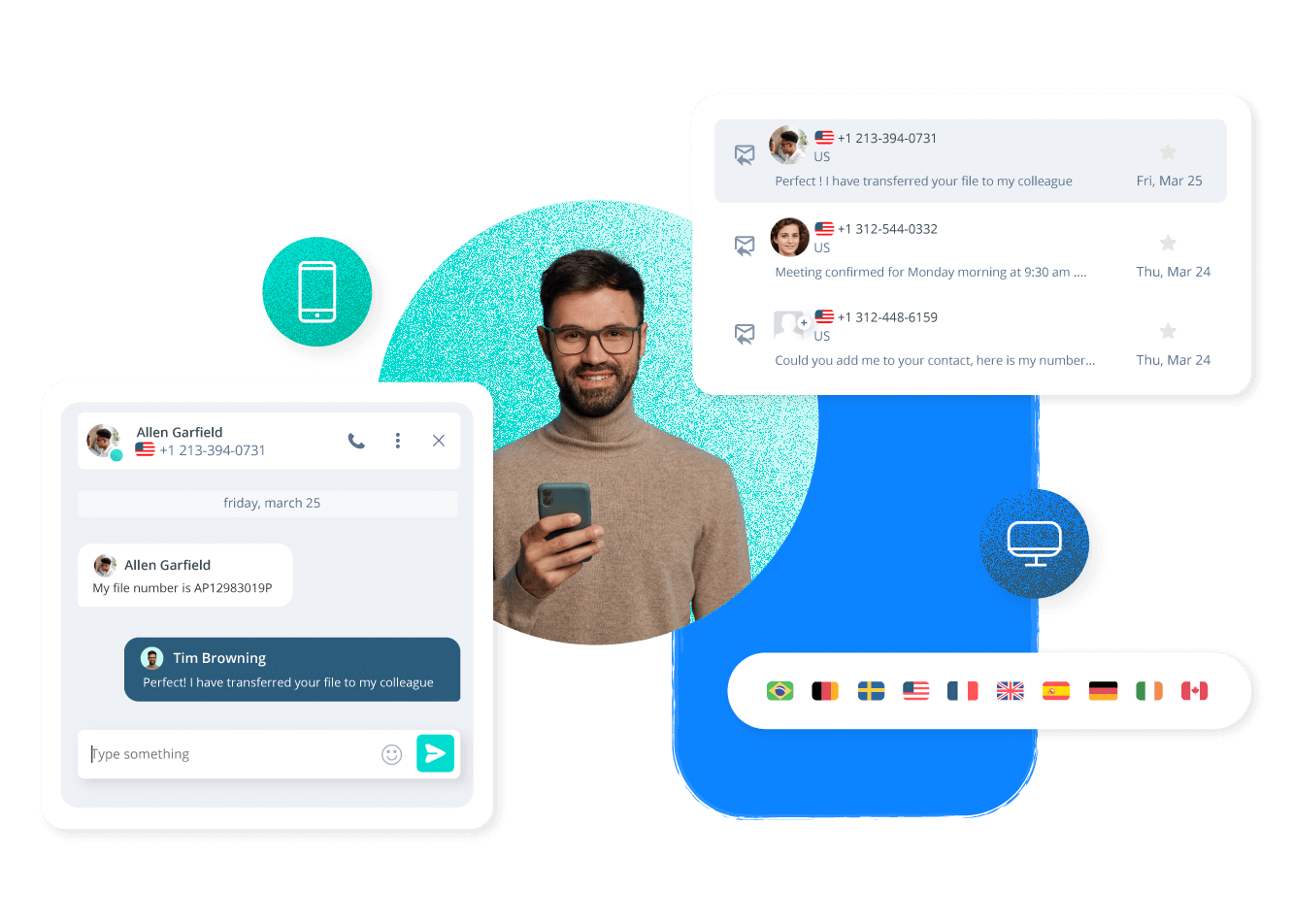 List of available virtual mobile numbers
Country
Landline
Fax
Mobile
Toll free
FAQs
Are mobile numbers available with all plans?
Yes, you can activate mobile numbers no matter the plan you choose. Mobile numbers cost an additional $6 before tax per month, per number.
Can I port my existing mobile number?
Yes, you may port a mobile number that you already own over to us.