CRM
//= $helper('InjectSvg', 'logos/crm/logo_' . $t['slug'], class: 'integration_logo_mobile', wrapper: 'div') ?>
Copper Phone Integration
Make your salespeople's work easier and save them time
Call your contacts in one click directly from your Copper interface thanks to the integrated dialer
Start your free trial
Book a demo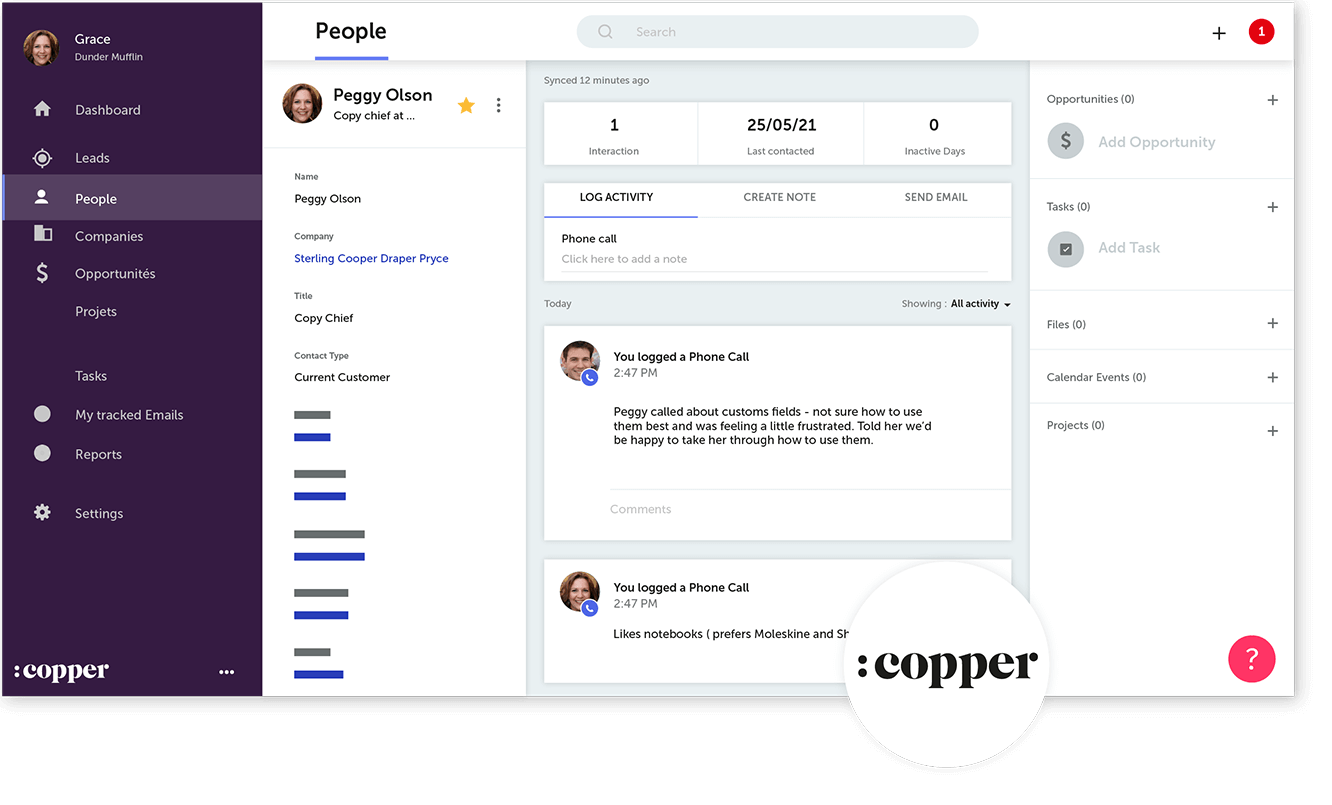 The right information, right in front of you
When a contact calls, his file appears automatically: your sales reps only have to focus on their speech!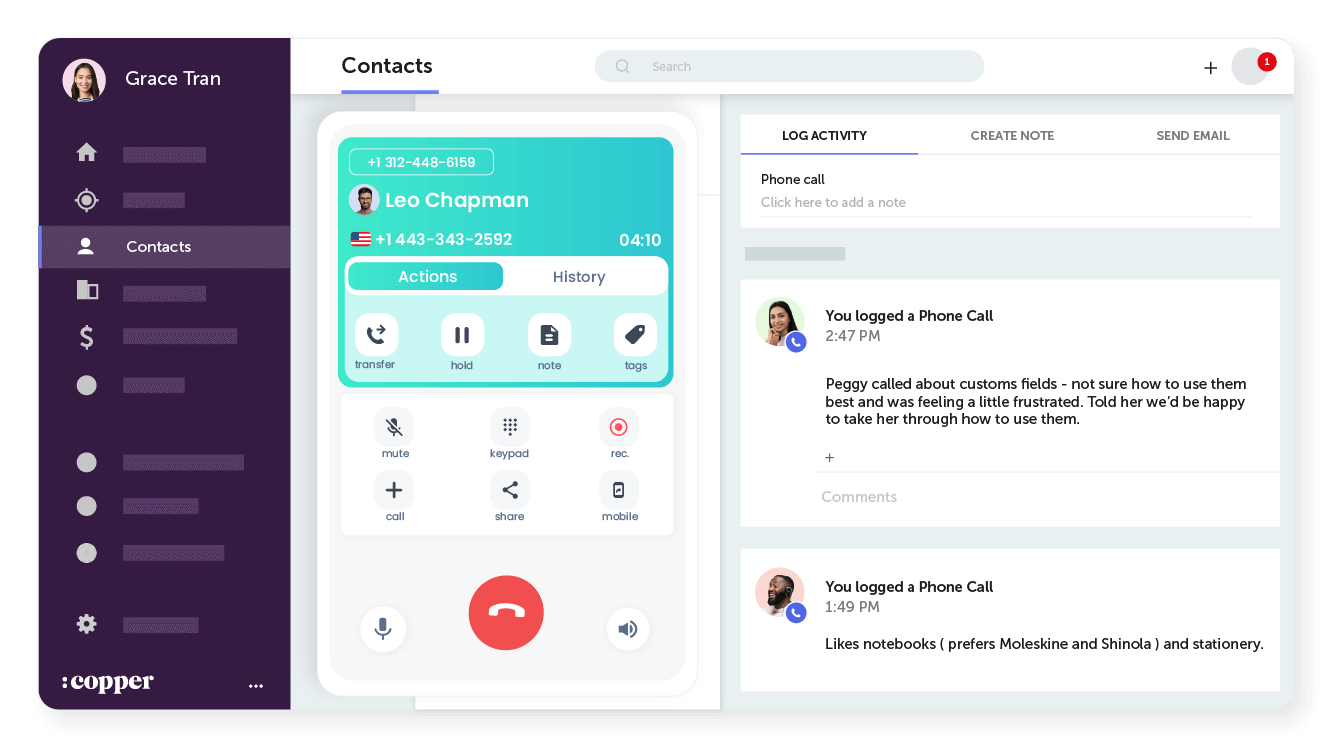 Increase the productivity of your teams
Your teams make their call in a single click without having to dial numbers manually, and directly from their Copper interface thanks to the integrated dialer. Optimise your teams' time and multiply prospecting calls with ease!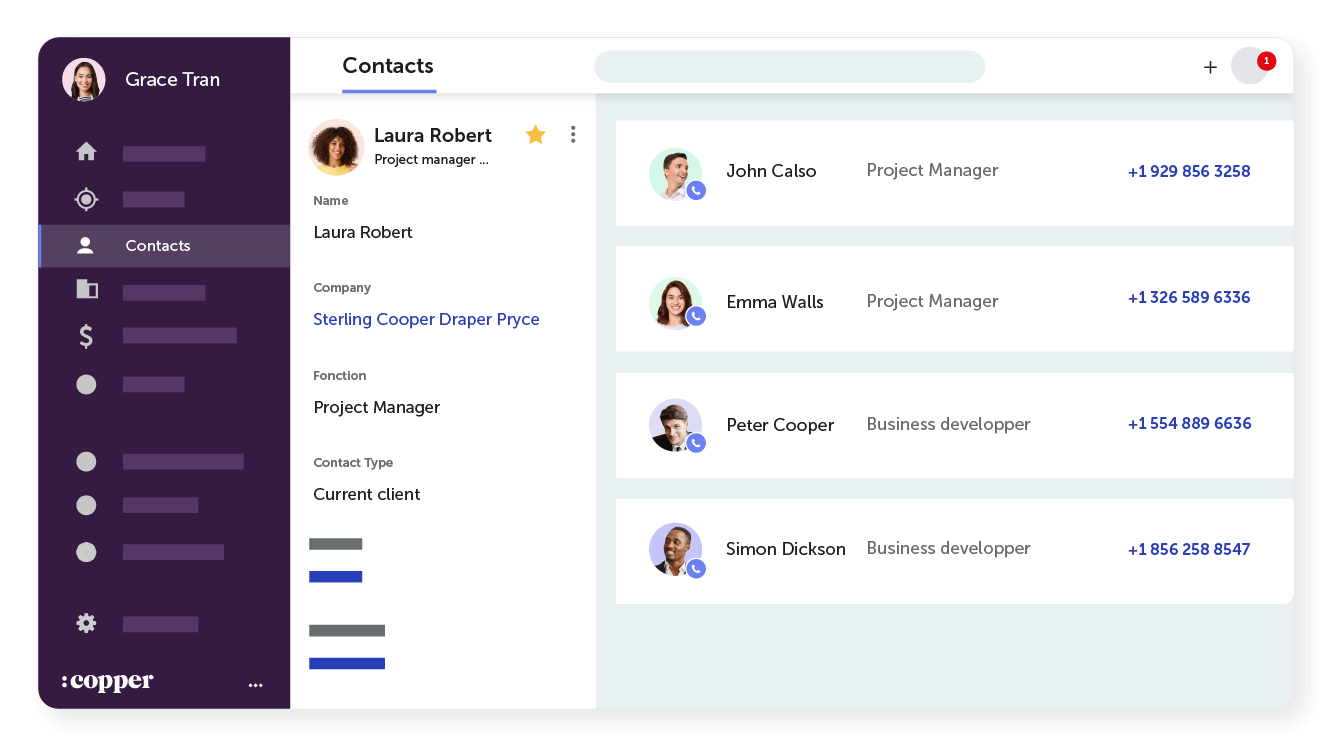 Your call history all in one place!
All calls, texts, voicemail messages and recordings are automatically logged in the Ines CRM. Your sales reps will no longer waste time manually entering their notes and data.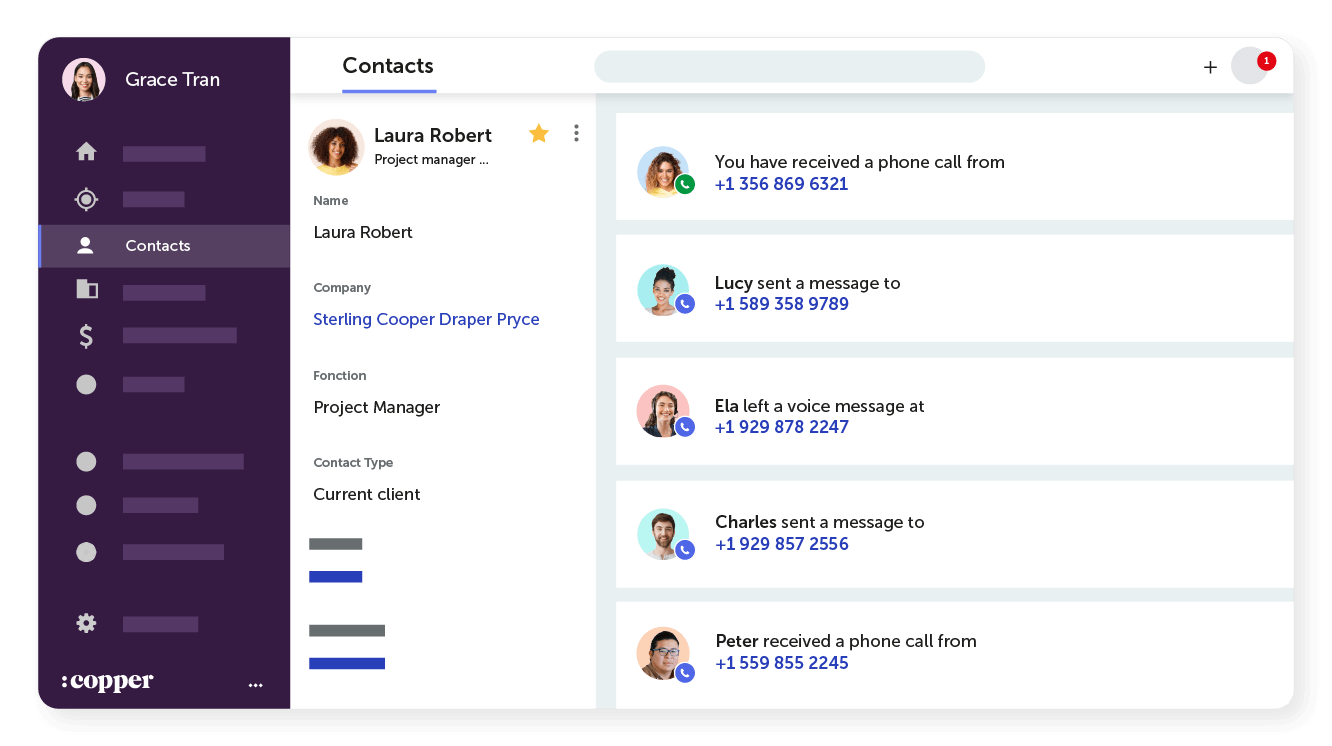 Synchronise your contact directories
With contact sync, all of your Copper data including your phone book are always up to date and ready!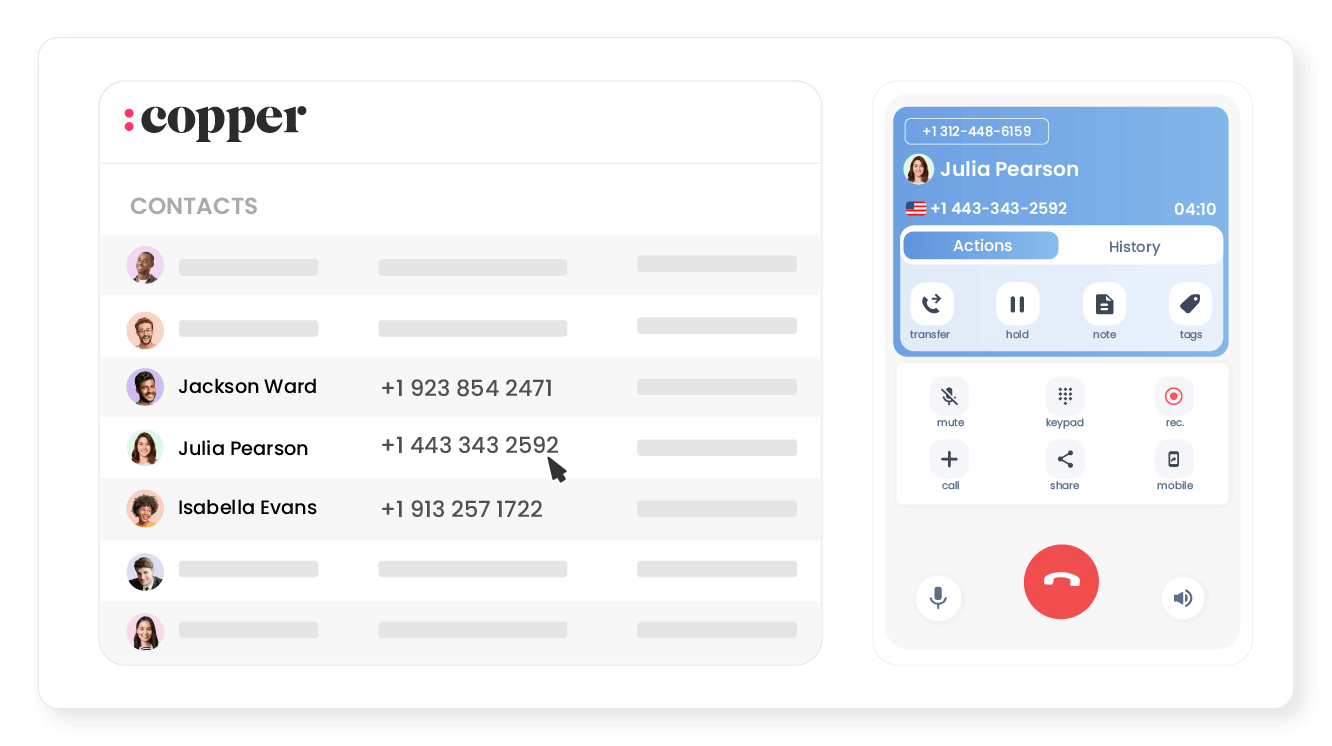 Do you use
Copper

and want to integrate your phone system?
Book a demo