Call center
Customer Service Phrases to Use and also to Avoid for Support
To understand which phrases to us in telephone customer service, we need to consider the type of phrases clients use to start the conversation. This could be: "I have an issue", "it's not working", or directly, "this doesn't work".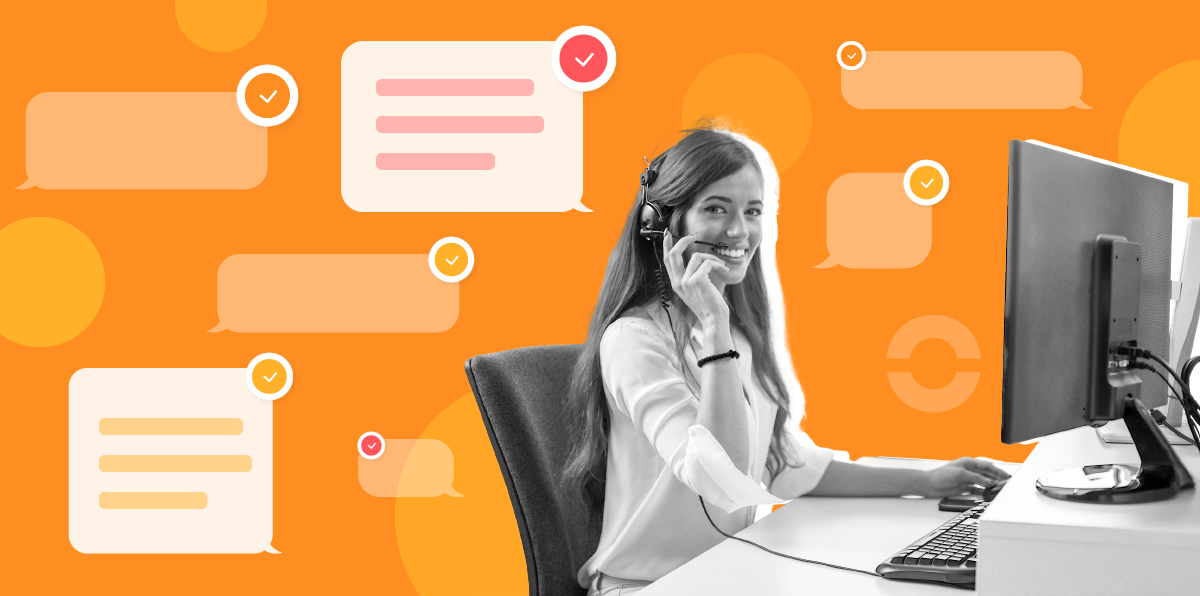 We could keep talking about business strategies, steps to take to create a truly successful or even business tools which can make our lives much easier as sales or customer service agents.

However, we shouldn't forget that behind all of the processes or technology, there are sales agents. Sales can be automated and use artificial intelligence to optimize time and results, but there is one thing that can never be replaced: people.

After all, a certain sensitivity and empathy is required to understand the needs of potential clients, to know how to detect possible doubts and to be adaptable enough to secure a sale. In this article we will take a look at various phrases to use in telephone customer service to achieve assured success.


Try call center software
What words should you use when assisting a client?
If you want to offer good customer service and make sure that your client has a satisfactory experience that also helps add value to your service or product, you should keep a few basic phrases up your sleeve. These appropriate words or phrases should effectively build trust and repair a potentially damaged relationship with the client.
Starting the conversation
Starting a conversation is always the easiest part. In the majority of situations, it will be the client who contacts you. Answer the call with "Hello" and a brief introduction, followed by the standard question:

"Hello, I'm XXX, how can I help you?"

If you are dealing with a client who has contacted you previously and an issue that has already begun being dealt with, then you can greet them using their name and use the following phrase:

"Hello XXX, sorry for the delay, we are still looking for the perfect solution."

Saying their name will help create a sense of connection since callers cannot stand automated responses or having to talk to an until they reach the desired department or person, especially if they are following up on an existing inquiry.
Continuing the conversation
It is important to try to ensure that the first person a client talks to is able to resolve the issue or can correctly redirect the request to the development team if it is a technical issue, or the administration team if it is an administrative issue. Once the person has shared their issue or query, some good phrases to use in telephone customer service are:

"I'll stay on the phone for as long as it takes to solve the issue."

"We are already aware of the issue; the team is working on it as we speak."

While some businesses impose time limits on call duration, it is best to avoid this. Given that the ratio of long calls your business will receive is lower than that of normal-duration calls, it is best to keep call time unlimited to offer high-quality and personalized customer service. It is very unpleasant to be waiting for a response and then be cut off by the company itself.

Keep in my mind that people do not like to repeat the issue they are experiencing over and over again. That is why it's always a good idea to offer your direct phone line in case they need anything else. For this we recommend saying:

"My extension number is XX, if you need to contact me again."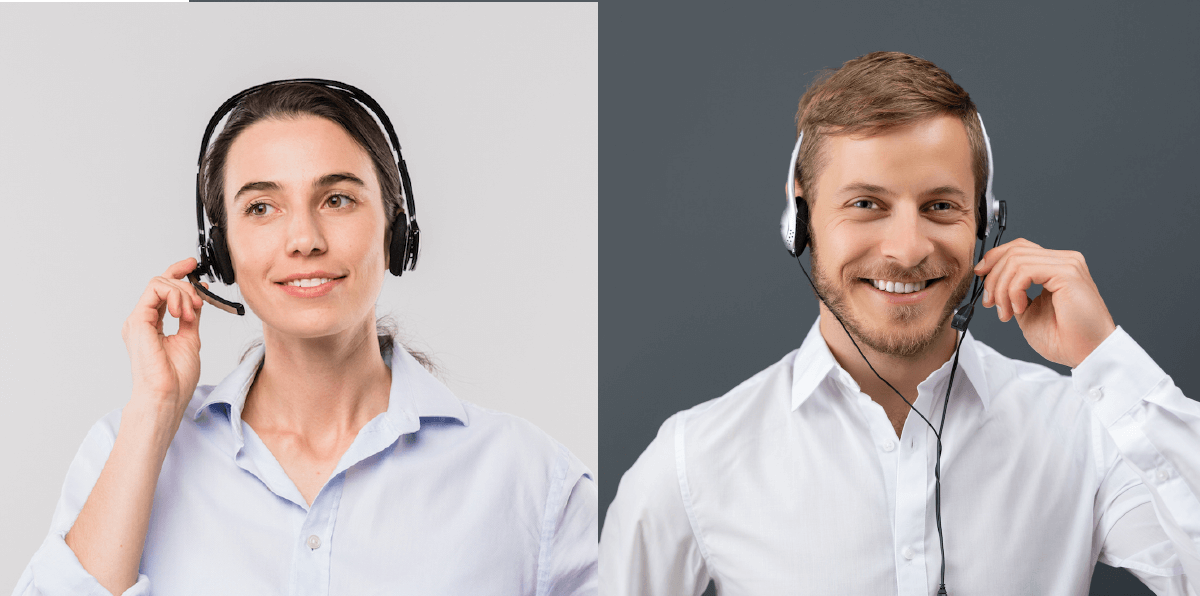 Ending the conversation
At some point the conversation will come to an end (preferably with the issue being solved). That being said, don't forget to thank the client or prospect for the trust they have placed in your company and add some incentive to encourage them to return and make a purchase.

"Thank you for contacting us."

"Sorry for any inconvenience caused."

"We are running a promotion just for the product you have, etc."

A good feature to take advantage of is phone . Identify your sales or customer service agents' success stories and listen to the recordings. Doing this can help you revise the or reconciliation support dialog and pick out phrases that you think are the "golden tickets" for great telephone customer service.
How can you assist a client using telephone examples?
If we had to determine the golden rules of telephone customer service, we would say these are the 6 essential practices for good telephone customer service:
Answer the phone quickly. It doesn't have to be immediate but try not to let it ring more than 3 times.

Introduce yourself. State your name and the name of the company you work for.

When you are speaking, don't say everything all at once, take pauses between sentences and speak clearly. A piece of advice? If you have any difficulty with articulation, practice the exercise of speaking with a pencil in your mouth. It helps improve your articulation.

Listen carefully to the client and take notes if necessary.

Be careful! Before transferring a call or putting the call on hold, don't forget to tell the person on the other end of the phone.
In addition to these 6 pieces of advice, you can also check the messages that clients have left on the answering machine and answer them. Furthermore, it is important to check if the caller has already contacted you via email explaining the issue. and solutions are great assets when it comes to keeping track of all interactions.
How should you greet a client on the phone?
The first thing you should do when you pick up the phone, or when you call and the other person picks up, is introduce yourself. As it is not a personal phone call with someone who already knows you, a simple friendly "Hello" is not sufficient.

If you are the person calling, when the call connects with the client or prospect, one of the phrases to use in telephone customer service par excellence to introduce yourself is:

"Good morning/afternoon XX, my name is XX and I'm calling from XX."

Call the client by their name! It's a good way to build a trusting connection. From there, you can indicate which department you are part of and the reason for the call:

"I'm from the customer service department, I'm calling in relation to the issue you told us about through the contact form."

"I'm from the sales team and I'm calling you because you requested information about our new product/service."

Alternatively, if you are the person answering the call, we recommend that you greet the client as follows:

"Good morning/afternoon. My name is XX, how can I help you?"

Speak slowly and in a polite and friendly manner. Starting a phone call on the right foot can determine the nature of the conversation, for better or worse.
What kind of words should you avoid in telephone customer service?
In the same way that there are words or phrases to use in telephone customer service, there are also a series of terms to avoid during the conversation. Below is a list of a few of them:
"I can't do anything." Now, we understand that sometimes there are issues that are beyond our reach. However, one of the things you must avoid at all costs is simply saying that you can't. Without giving any explanation. This is always an alternative. Even if you can't do anything, in return you can offer them an appealing alternative that will soften the client's disappointment.

"It's company policy." Closely related to the previous point. It may be that what they are requesting is not permitted by company policy. However, explain in detail the reason for the refusal and, the same as in the previous instance, offer an alternative.

"Could you repeat the issue for me?" This is largely to do with the active listening that we have advised you to do. Nothing frustrates a client more than having to repeatedly explain their issue. This can be avoided by taking notes and attaching them to the caller's file, thanks to today's business tools.

"You can find that information on our website." Now, if the client is making a phone call, it is because they want to speak with a real person and not waste time navigating through your website. All this phrase does is show the client that you don't feel like doing your job or you aren't interested in helping them resolve their queries. You can even sound very rude!
At the beginning of the article, we noted the importance of having a solution to manage your company's communications. is one of the best options currently on the market. Don't know what we're talking about? Start your free trial now and discover the power of cloud telephony for yourself.