Get a 805 area code phone number in Santa Barbara
Instantly use your Santa Barbara number from any device: desktop, laptop or smartphone
Make unlimited calls to the US, Canada, and 50 other countries for no extra cost
Take advantage of 70+ useful phone system features including: Custom greetings, Call forwarding, IVR press 1, press 2, Call recording, etc.
7-day free trial
Get your Santa Barbara phone number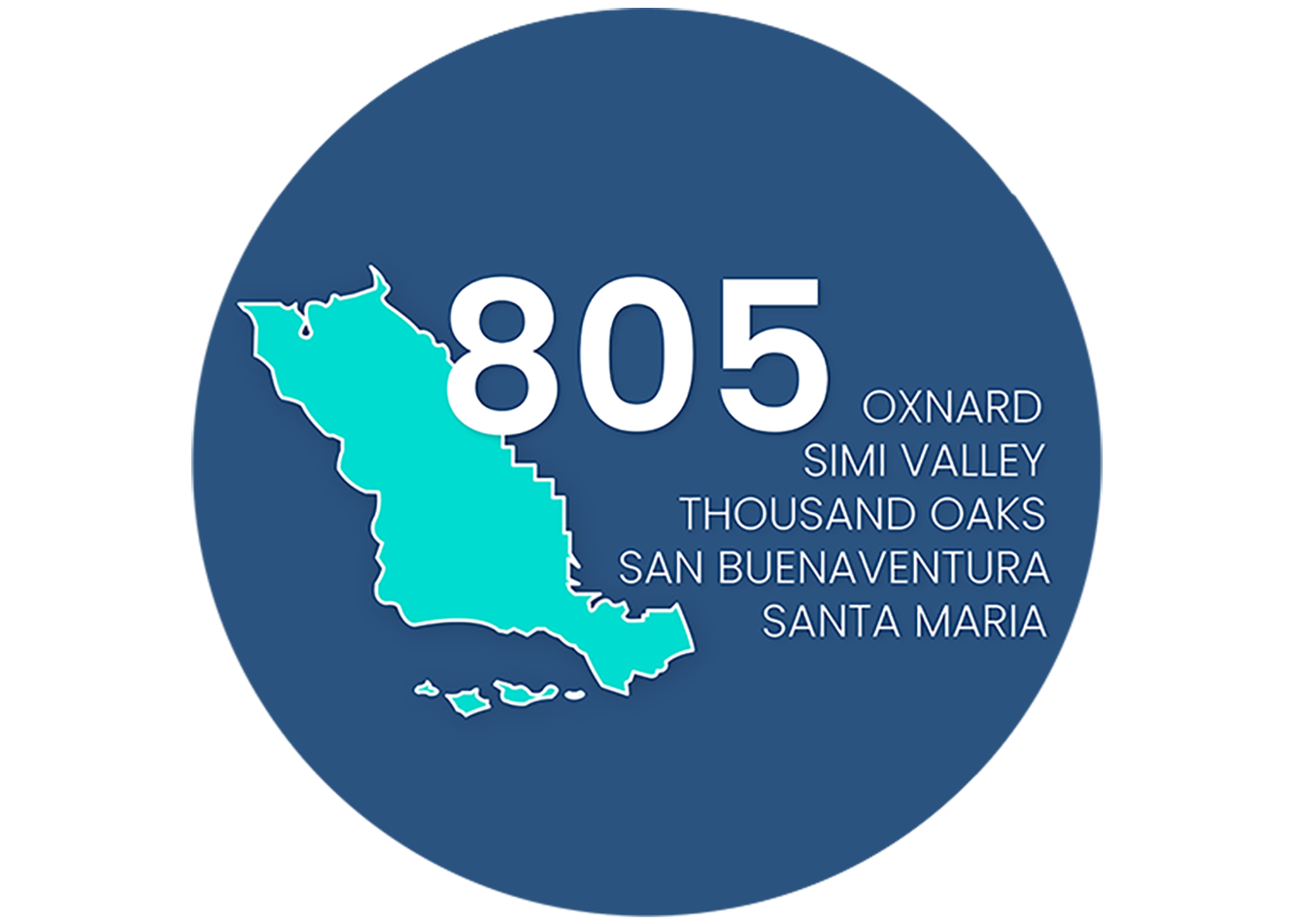 How to easily get a 805 area code phone number
//= $urls['signup'] ?> //= $t['headOfPage']['btnCtaP1'] ?>//= $t['headOfPage']['btnCtaP2'] ?>
Bring your business to the American Riviera
Santa Barbara, one of the most picturesque counties in SoCal, is blessed with spectacular beaches, verdant vineyards, and rich history of Spanish colonialism. It comprises cities that score high on tourism and business opportunities, including Santa Barbara and Santa Maria. Two prominent counties in Southern California – San Luis Obispo and Ventura – share their boundaries with Santa Barbara.
The county of Santa Barbara is located strategically along California's Central Coast, about a two-hour drive from LA. Tourism, winemaking, agriculture, education, business support services, healthcare, and high-tech are some of its growing business clusters. The neighboring city of Oxnard, in Ventura County, is California's largest strawberry producer and a center for the manufacturing industry.
Now that you know Santa Barbara and its surroundings, you have all the right ingredients for growth. Why wait? By obtaining an 805 area code phone number from Ringover, your business can take a stride towards success in Santa Barbara. A local number also lets you establish yourself as a reputable local business in the neighboring San Luis Obispo, Ventura, and Monterey counties.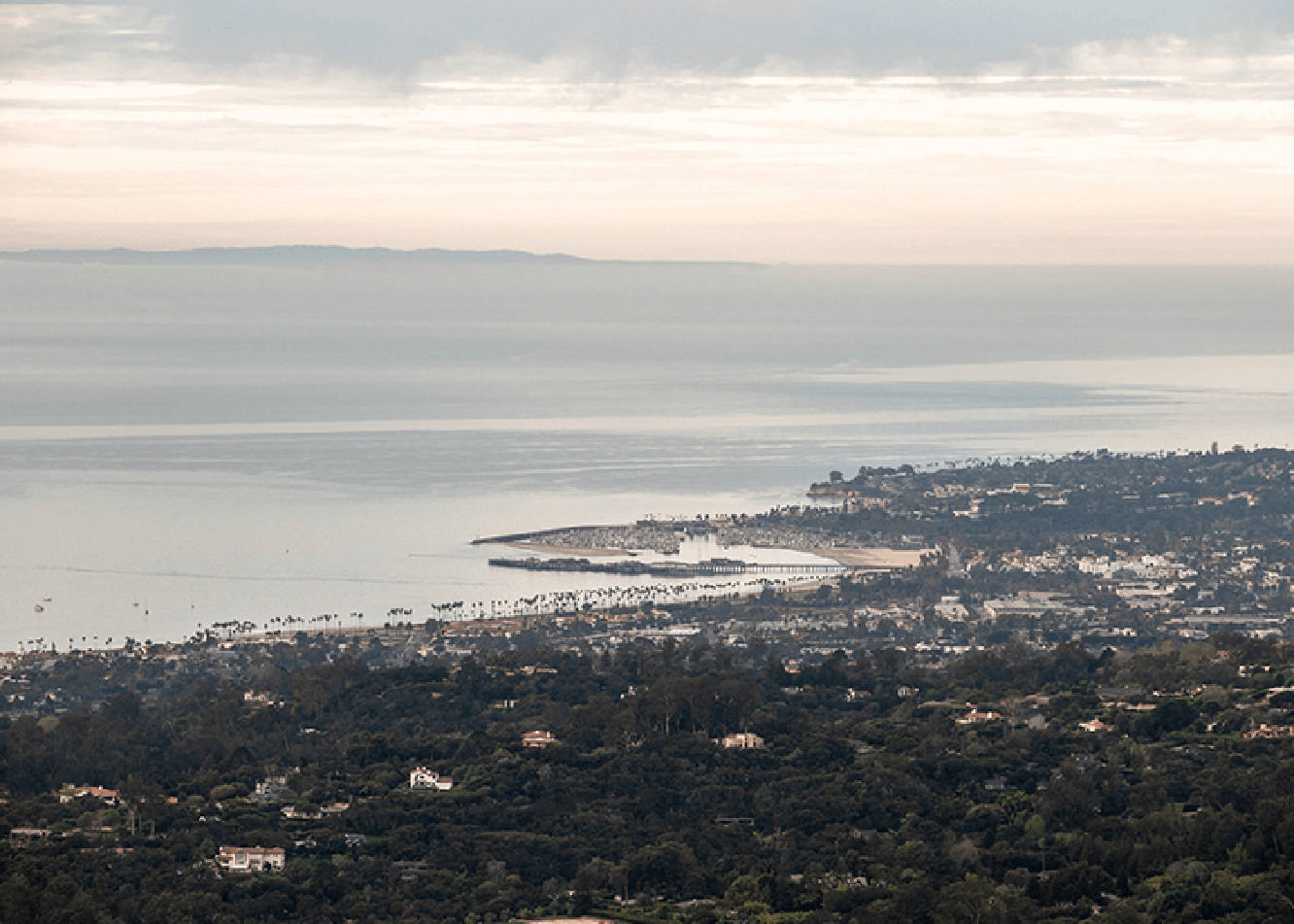 Why choose a 805 area code for your business?
Reach a population of over 1.5 million with a 805 phone number
Get a Santa Barbara phone number with an 805 area code to display your local presence in the area of over 1.5 million people. With this number, you can increase your access to 440,000+ residents of Santa Barbara County, spread across Santa Maria, Santa Barbara, and other cities. All of San Luis Obispo County (280,000+ residents) and most parts of Ventura County (840,000+ residents) are also served by 805. Further, it covers the southernmost parts of Monterey County.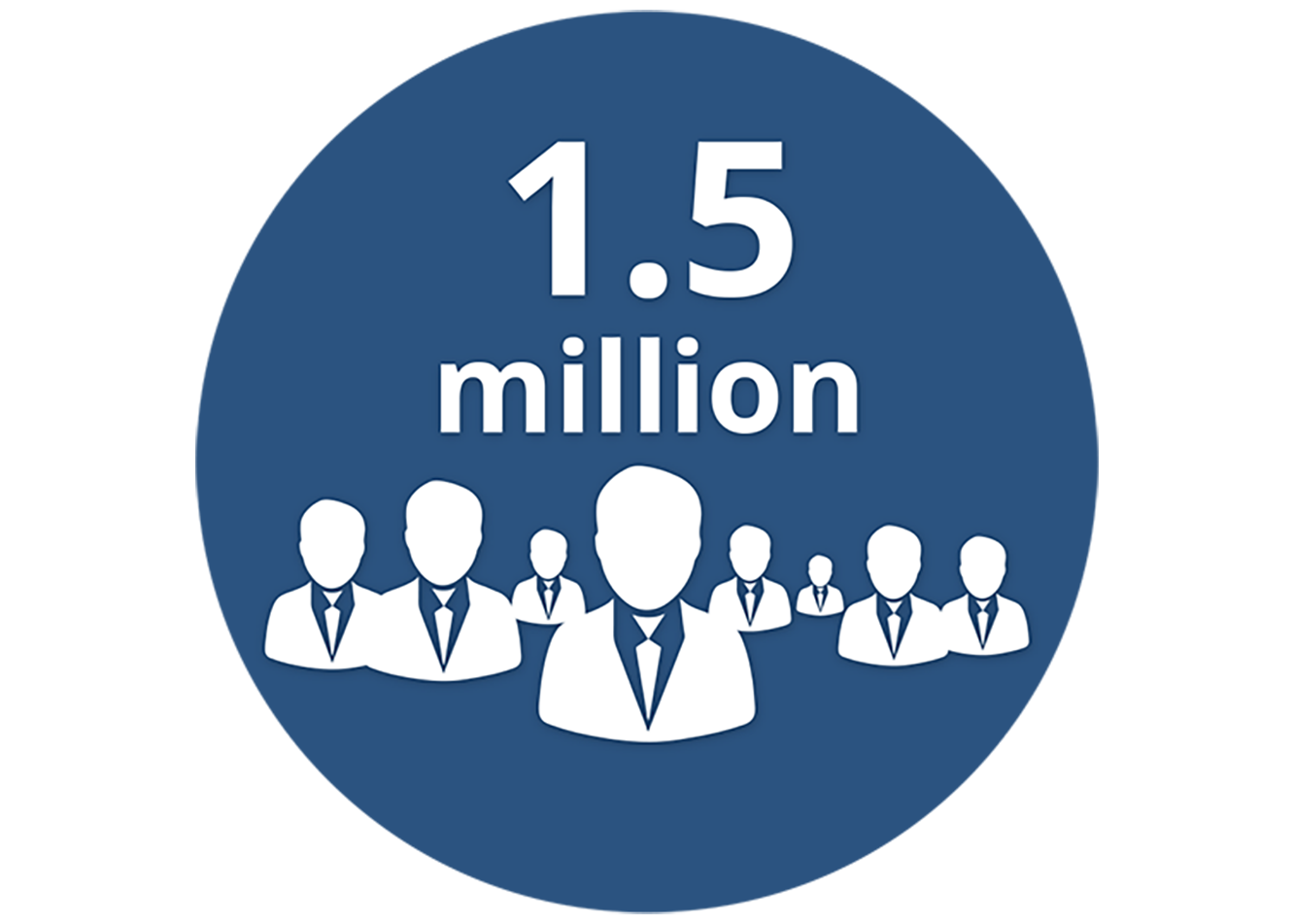 Easily setup your Virtual Company in Santa Barbara
Virtual phone numbers offer several benefits over legacy phone systems, so you can purchase Ringover's 805 area code phone numbers without thinking twice. Being cloud-based numbers, they facilitate your local presence in Santa Barbara and its surrounding counties and ease communication with the local population. Besides a good array of business features, our Santa Barbara area code phone numbers give your marketing campaigns a personalized touch.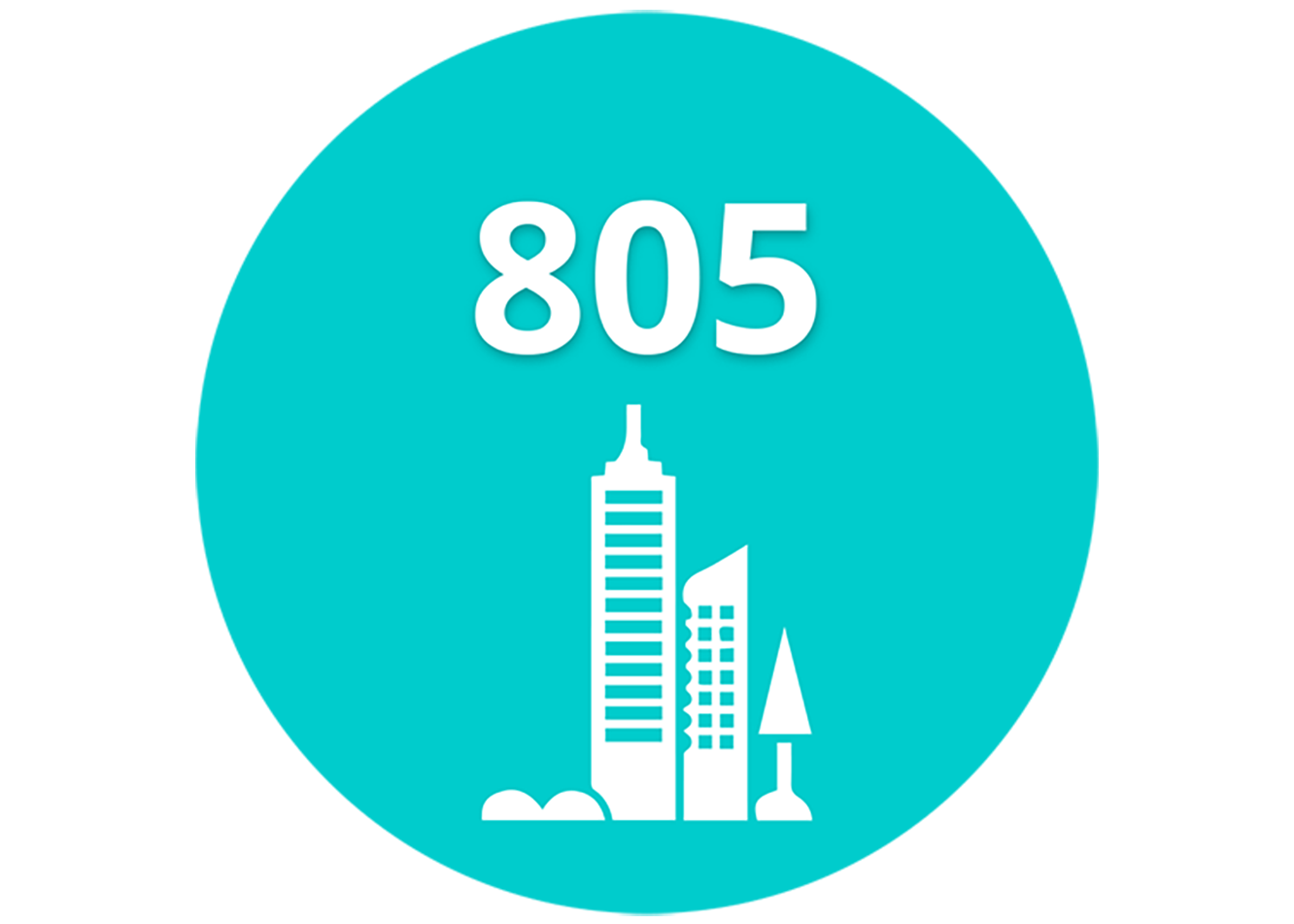 Increase the performance of your local advertising in Santa Barbara
Are you investing in local ad campaigns in Santa Barbara? What you need is a state-of-the-art phone system that, in addition to facilitating communications, lets you analyze your call data. Our 805 area code phone numbers equip you with the right communication tools to run successful ad campaigns in all corresponding localities. Using our phone system, you can also derive insights on all key performance indicators of your campaigns.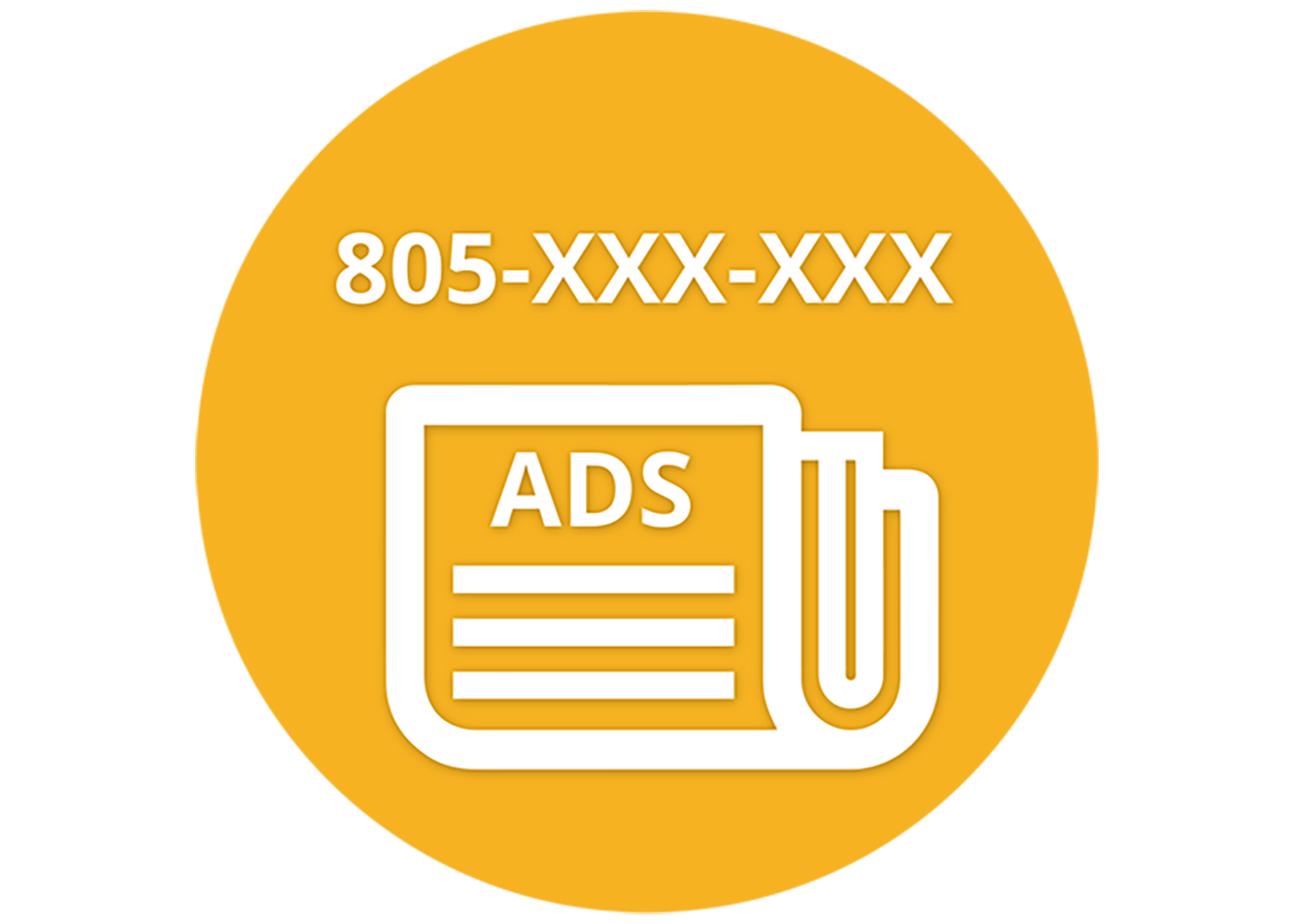 Improve cold calling campaign results by using a 805 number
Has it ever occurred to you that something as simple as local area codes can significantly change the outcomes of your cold calling campaign? Yes, and here is how. Imagine that you are targeting the residents of Santa Barbara. By purchasing 805 area code phone numbers, you can enhance the local credibility of your business. As a result, your call answer rates will start shooting up, and so will your sales.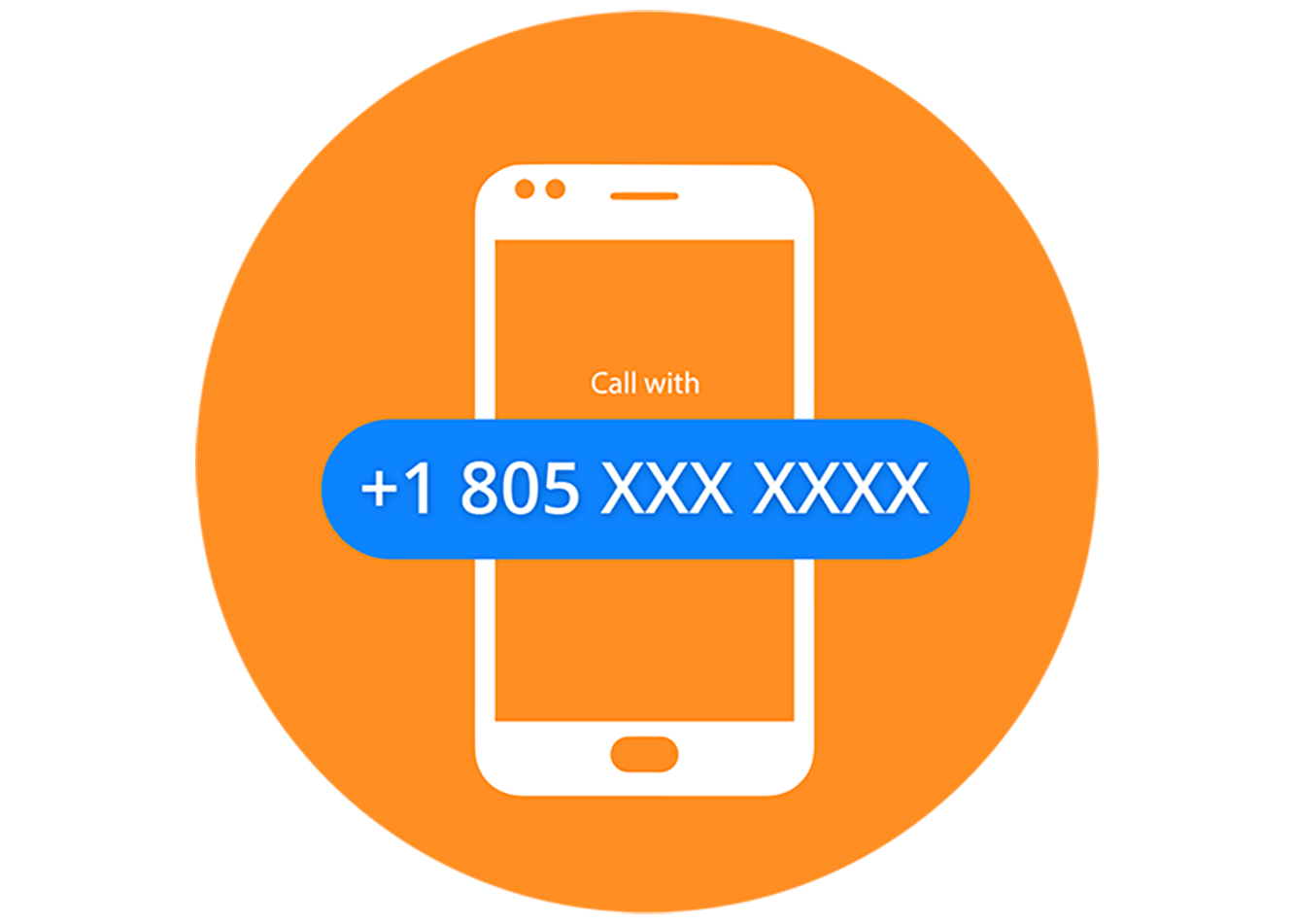 3 easy steps
To get a 805 area code phone number
and use it for your Business
STEP 1
Choose your number
STEP 2
Receive and make unlimited call instantaletly from any Desktop, Laptop or Mobile
STEP 3
Use great feature for your business like custom greetings, IVR, call forwarding, call recording…
Practical ways businesses use
805 area code numbers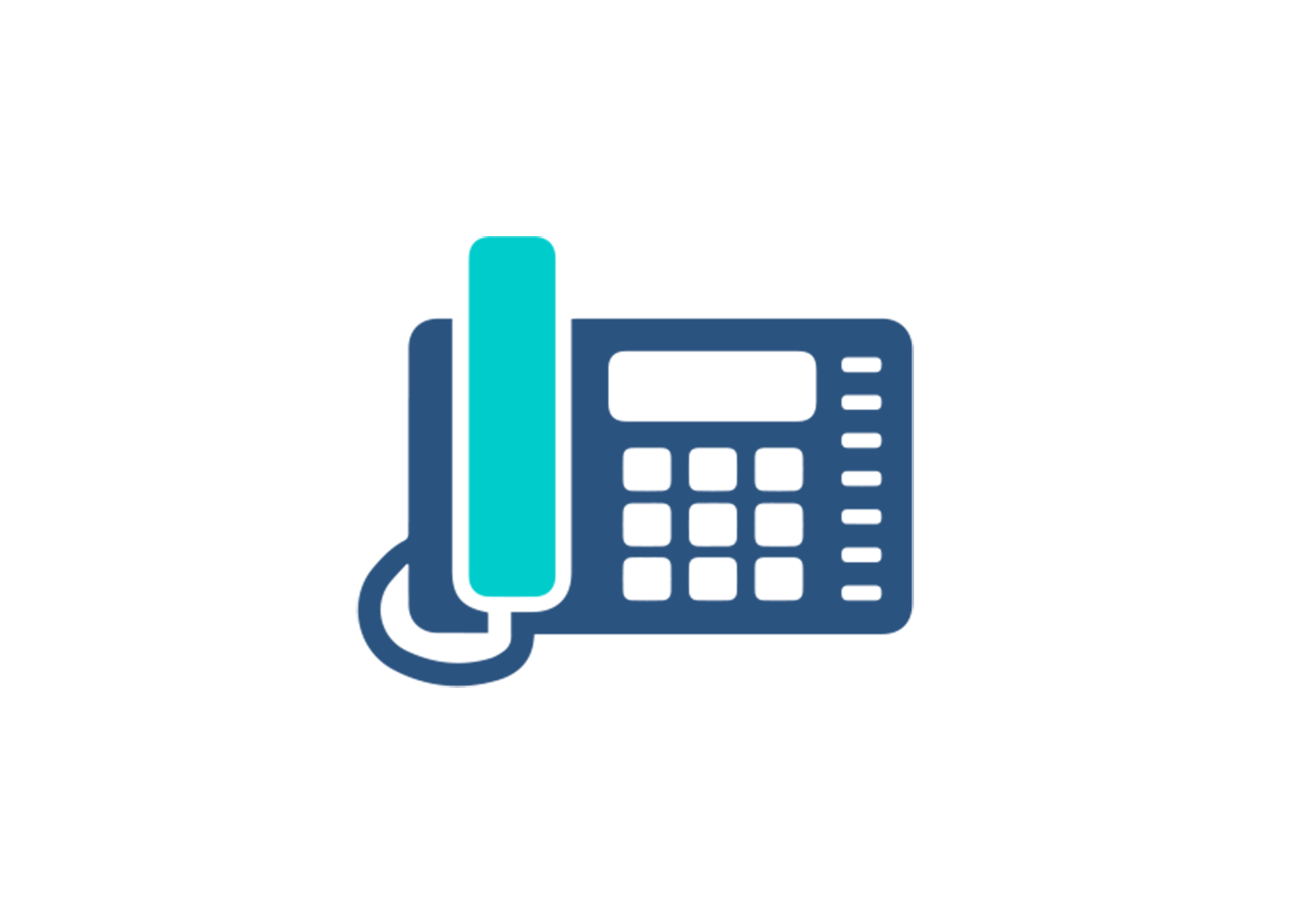 For a single business phone line
Use your 805 business phone number as a direct phone line so your colleagues, partners, or suppliers can reach you directly.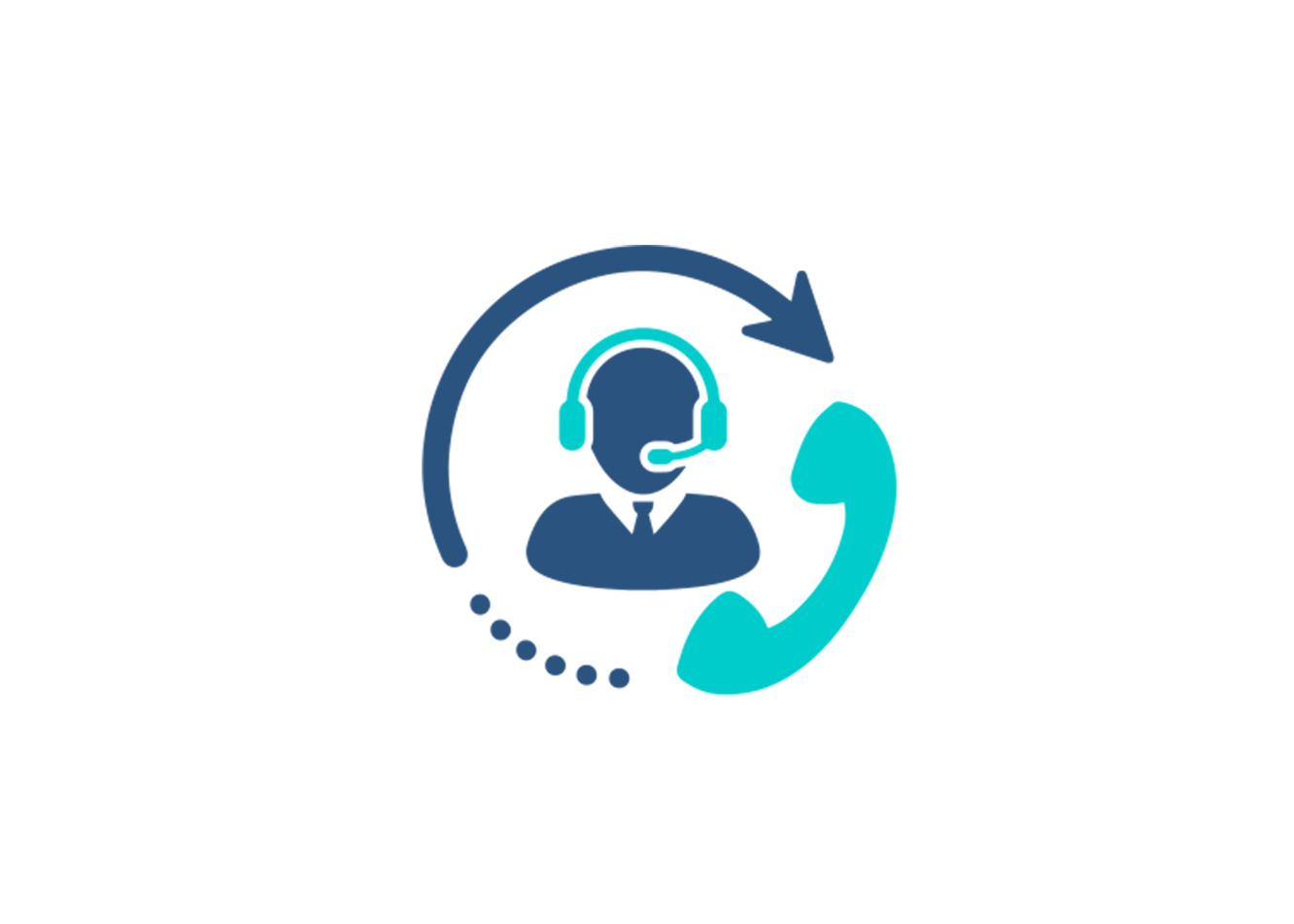 As a customer service number
Promote strong proximity to your customers- Let your customers in the Santa Barbara, Santa Maria, Oxnard, Simi Valley, Thousand Oaks, San Buenaventura, Camarillo, Lompoc, San Luis Obispo areas call their local 805 number to reach you.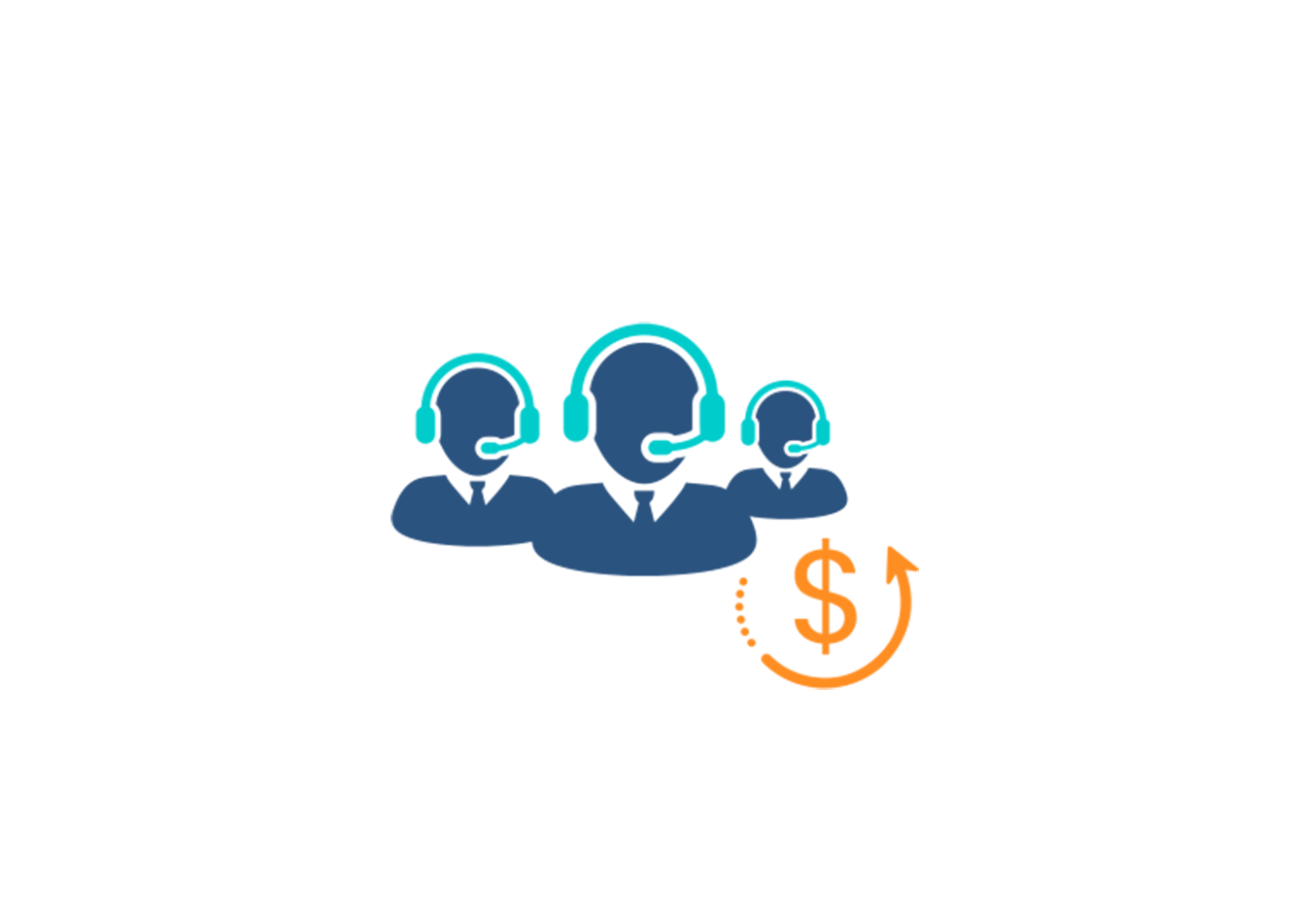 For your sales department
Make call campaigns to find new customers? Use a local 805 number to maximize your pick-up rate in the area and improve your cold calling results.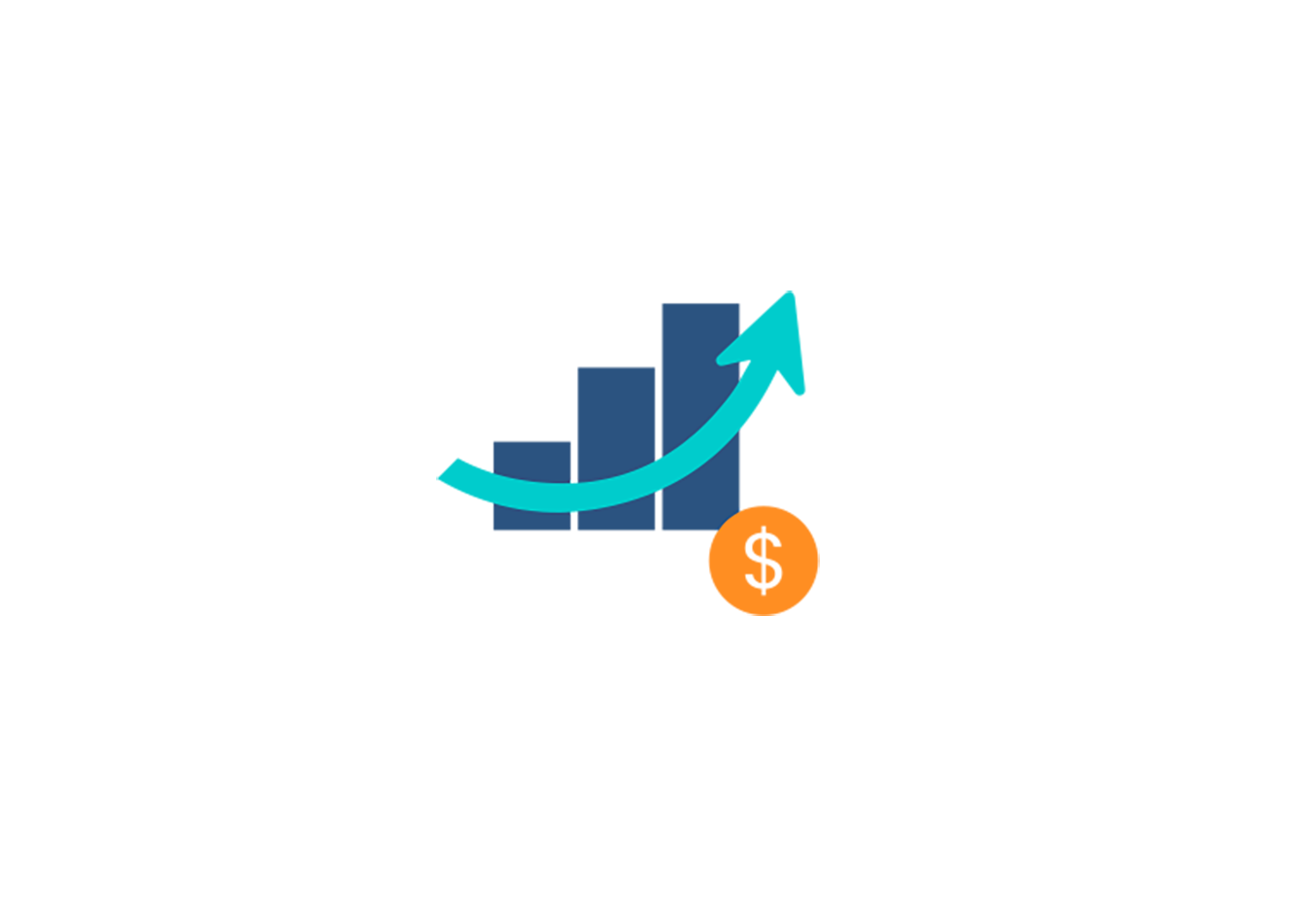 For Marketing
Use a number with 805 area code to launch highly effective local marketing campaigns.
Access Powerful VOIP Features with your Santa Barbara Business Phone Number
Other California area codes
Area code 820 serves as an overlay for Santa Barbara and other Southern California counties also covered by 805. A couple of communities in Santa Barbara County are covered by 661, which is also the primary area code for Bakersfield, Palmdale, Lancaster, and many cities/towns in Kern, Tulare, and Los Angeles counties. Other noteworthy nearby California area codes are 831 (Salinas), 559 (Fresno), and 442/760 (Oceanside). The neighborhoods of Los Angeles city are covered by 213/323, 310/424, and 747/818.
Area Code 805 Phone Number FAQ
Where is area code 805?
The 805 area code and its overlay area code, 820, are in Southern California, serving all or most portions of Santa Barbara, Ventura, San Luis Obispo counties. A small section of Monterey County also comes within the 805 service area. Santa Barbara, Santa Maria, Oxnard, San Buenaventura, Simi Valley, Thousand Oaks, Camarillo, Lompoc, Moorpark, San Luis Obispo, Santa Paula, and Goleta are a few cities in these counties served by 805.
What time zone is the 805 area code located in?
The 805 area code, like all other Southern California area codes, is in the Pacific Time Zone (PT). It has a time offset of -8 hours (UTC−08:00) while observing Pacific Standard Time (PST).
How to make a call to the 805 area code?
If a caller is calling locally within the 805 area zone, they can use a 7-digit dialing code where they do not need to add the area to make the call. They can simply dial the 7 digits making up the phone number, usually presented in this form: XXX-XXXX.
If a caller is calling from outside the region and still within the United States, they use 10-digit dialing consisting of the 3-digit area code and the 7-digit phone number, usually presented in the following form: 805-XXX-XXXX.
If a caller is calling from outside the United States, they use an 11-digit dialing format consisting of the US country code (+1), the 3-digit area code (805), followed by the 7-digit phone number. The structure is usually presented as: +1 (805) XXX-XXX.
Do I need to have an address in Santa Barbara to purchase a phone number with a 805 area code?
No, you can purchase a 805 code area number wherever your company is located, whether it be the US, Canada, or the rest of the world.