Get a 650 area code phone number in San Mateo
Instantly use your San Mateo number from any device: desktop, laptop or smartphone
Make unlimited calls to the US, Canada, and 50 other countries for no extra cost
Take advantage of 70+ useful phone system features including: Custom greetings, Call forwarding, IVR press 1, press 2, Call recording, etc.
7-day free trial
Get your San Mateo phone number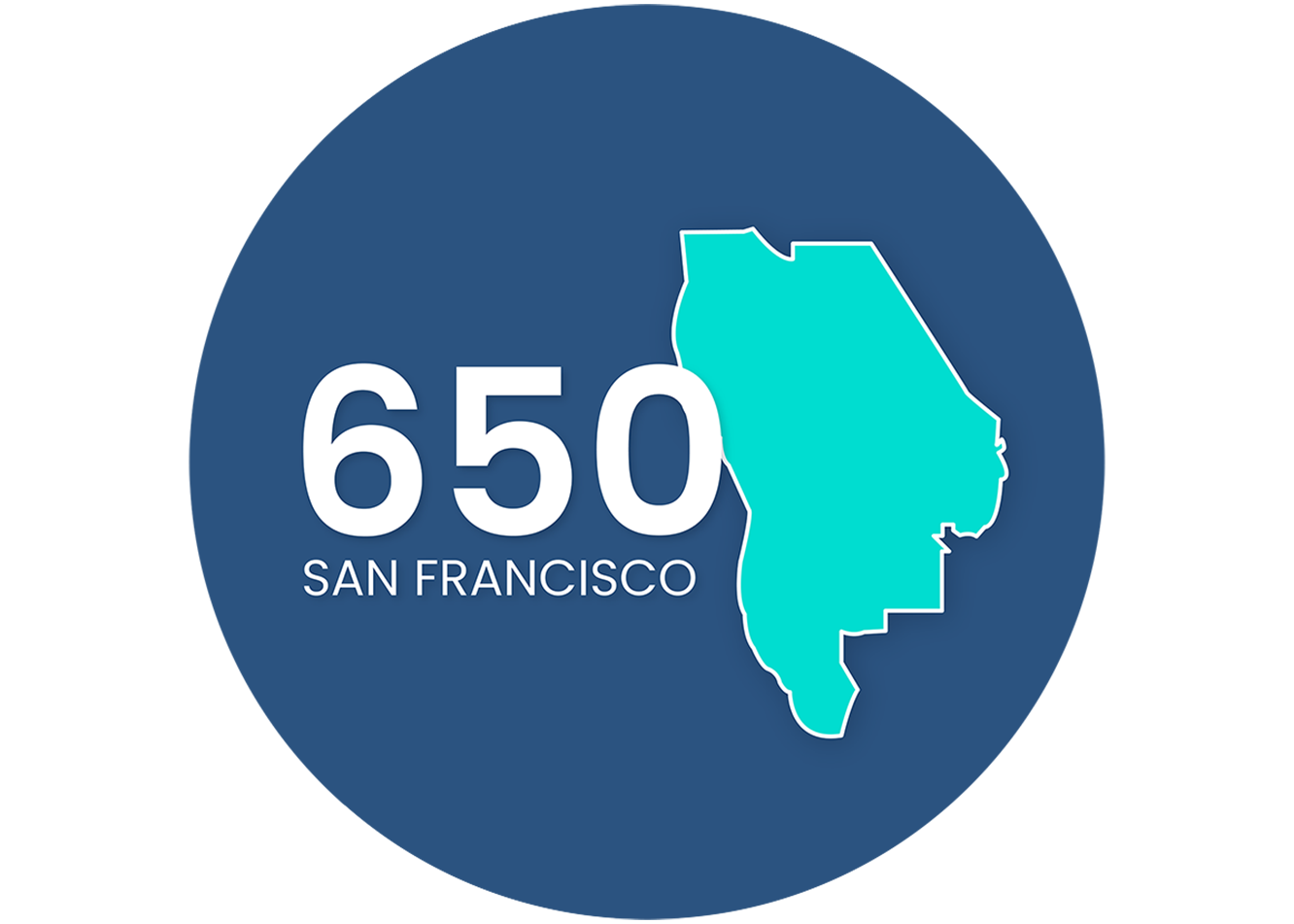 How to easily get a 650 area code phone number
//= $urls['signup'] ?> //= $t['headOfPage']['btnCtaP1'] ?>//= $t['headOfPage']['btnCtaP2'] ?>
Set your Sight on San Mateo with Area Code 650
Just south of San Francisco, San Mateo may be a little less talked about but is just as important of a city. Brimming with history and well populated, the city attracts businessmen and leisure travelers. It is well connected with the neighboring areas through a network of interstate roads, railways and air routes. This is one of the more well-developed suburban downtown areas within the San Francisco Bay Area.
The economy is diverse with big names in health care, technology, finance, retail and government services based here. There are also a number of schools, libraries and recreation parks.
The San Mateo Performing Arts Center is one of the largest local theatres. Other tourist attractions include the San Mateo Arboretum, the farmer's market and the Japanese Tea Garden.
The influence of Japanese culture can be quite visibly seen in the downtown area. San Mateo city also indulges shoppers with two shopping centers, Bridgepoint and Hillsdale. So, whatever be your business niche, there's an audience waiting to be tapped in this city.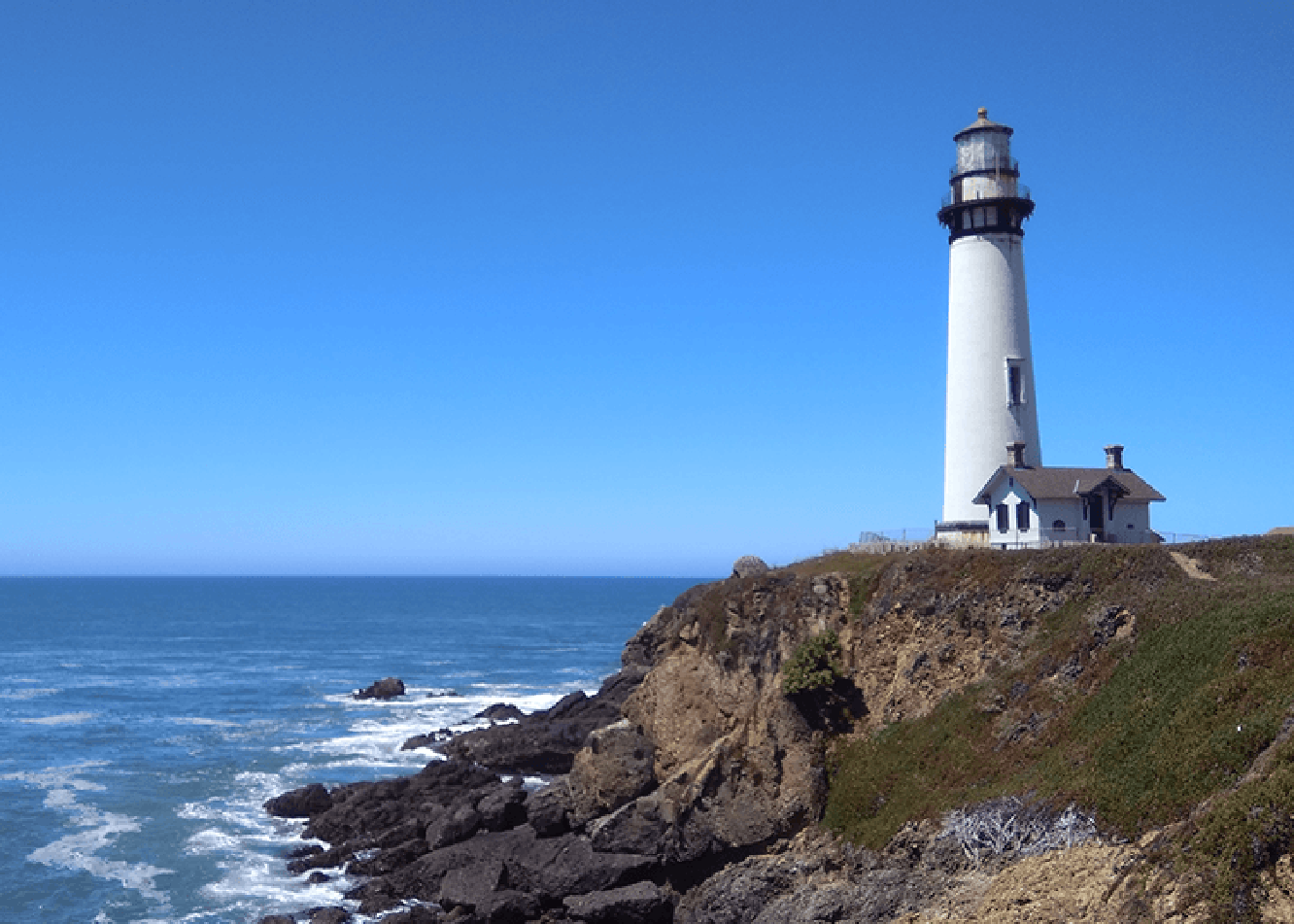 Why choose a 650 area code for your business?
Reach a population of over 7.6 million with a 650 phone number
Get a San Mateo phone number with a 650 area code to display your local presence in the area of over 7.6 million people. With this number you can increase your access to people residing in cities like San Mateo, Pacifica and Los Altos in California.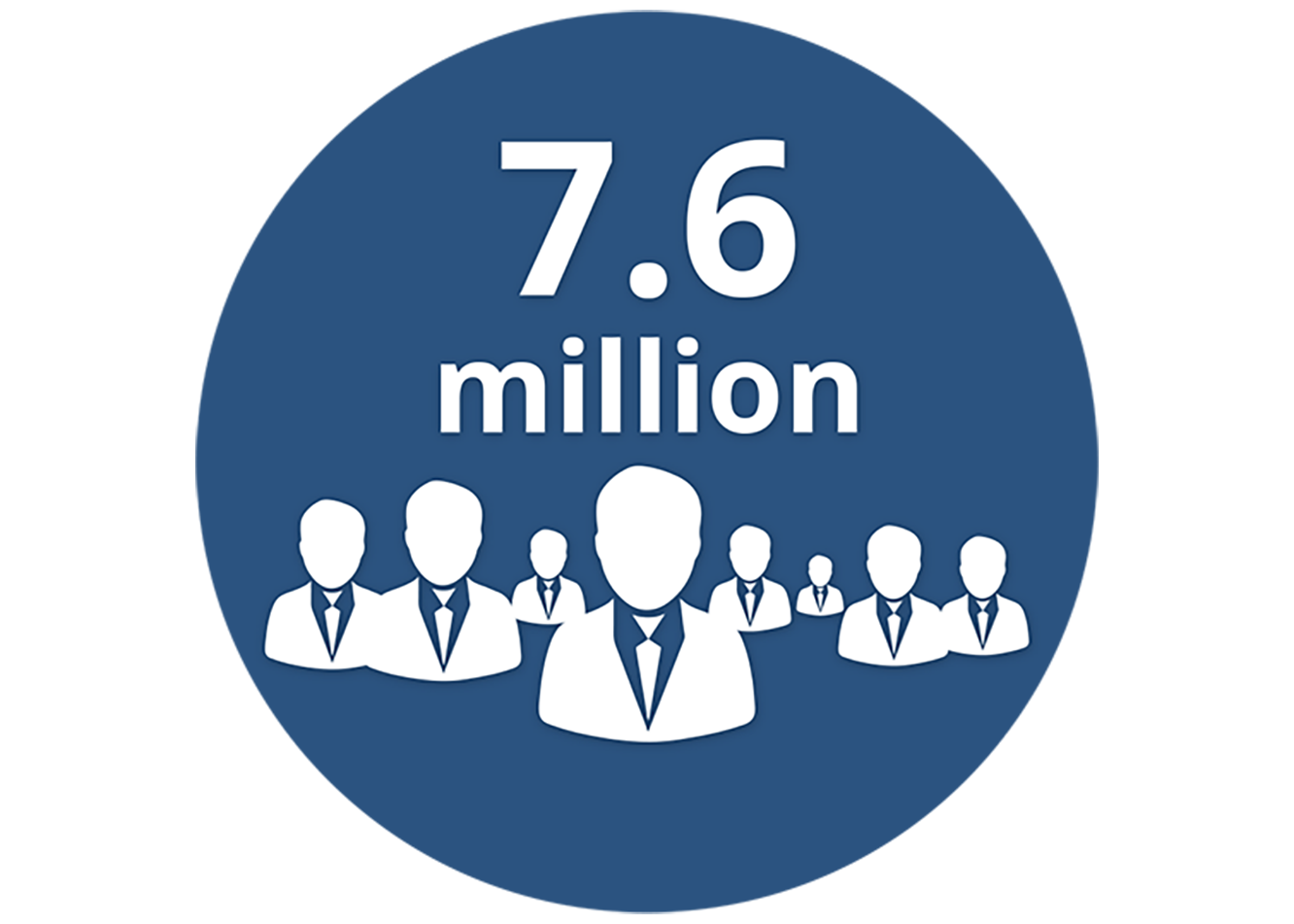 Easily setup your Virtual Company in San Mateo
Getting a local phone number is the first step towards building a presence for your business in San Mateo. Once you have a local area number, you can deploy a virtual office and extend telephonic support without moving your physical offices to the city. You can also register your business in local directories and let your reach expand even further.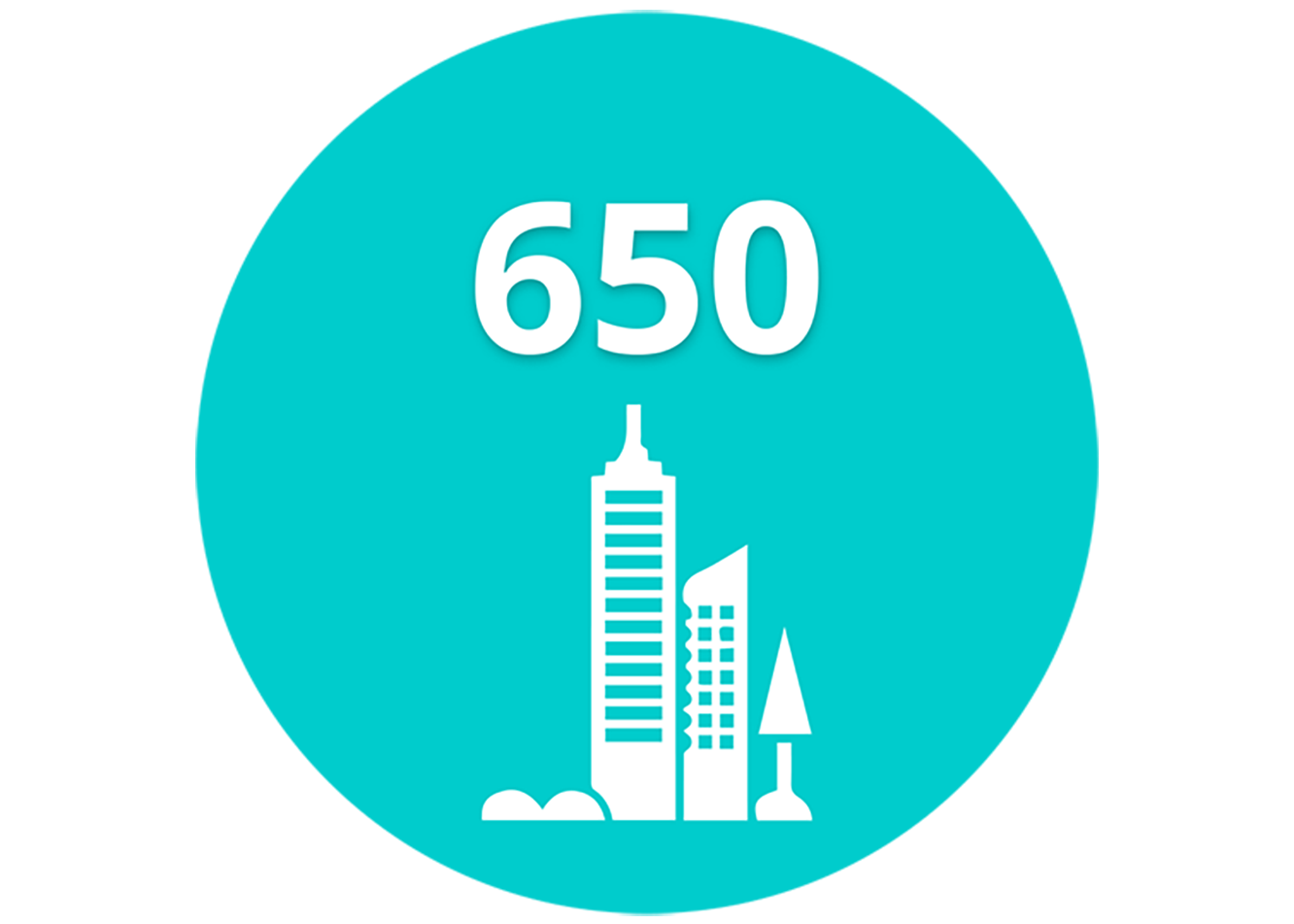 Increase the performance of your local advertising in San Mateo
Your advertisements will be most effective when you publish them with a local number. Ringover phone numbers with local area codes also have access to call tracking analytics that let you assess how many calls are being received by each number. With this information, you can evaluate how your ads are being received in different areas, make changes if needed and boost your ROI.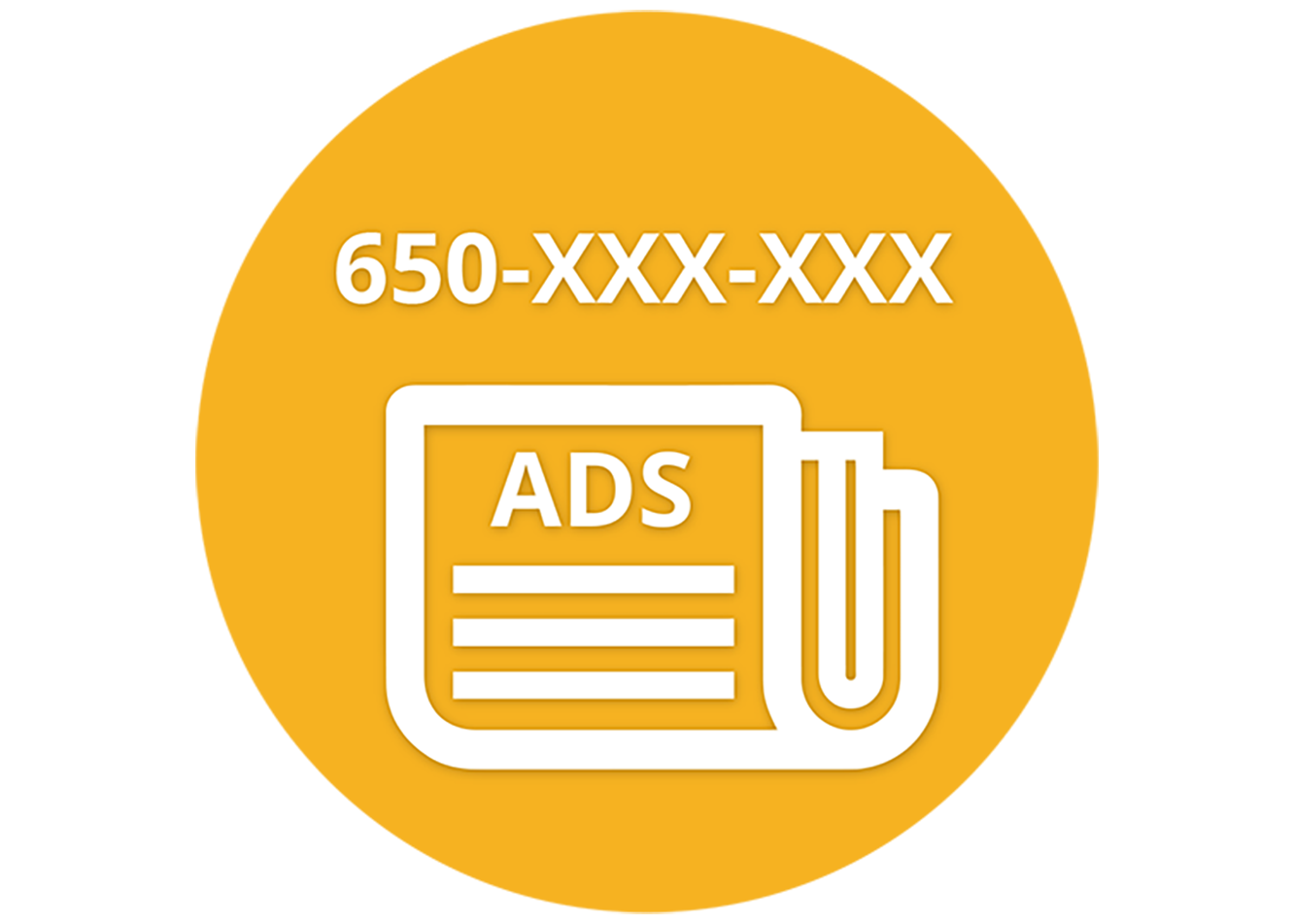 Improve cold calling campaign results by using a 650 number
Sometimes, there is no better way to get in touch with new customers than simply making a few cold calls. People are more likely to answer calls from local numbers and hence getting a Ringover number could make your cold calling campaigns more effective. What's more, you can use multiple numbers with local area codes to call different parts of the city and further optimize your campaign.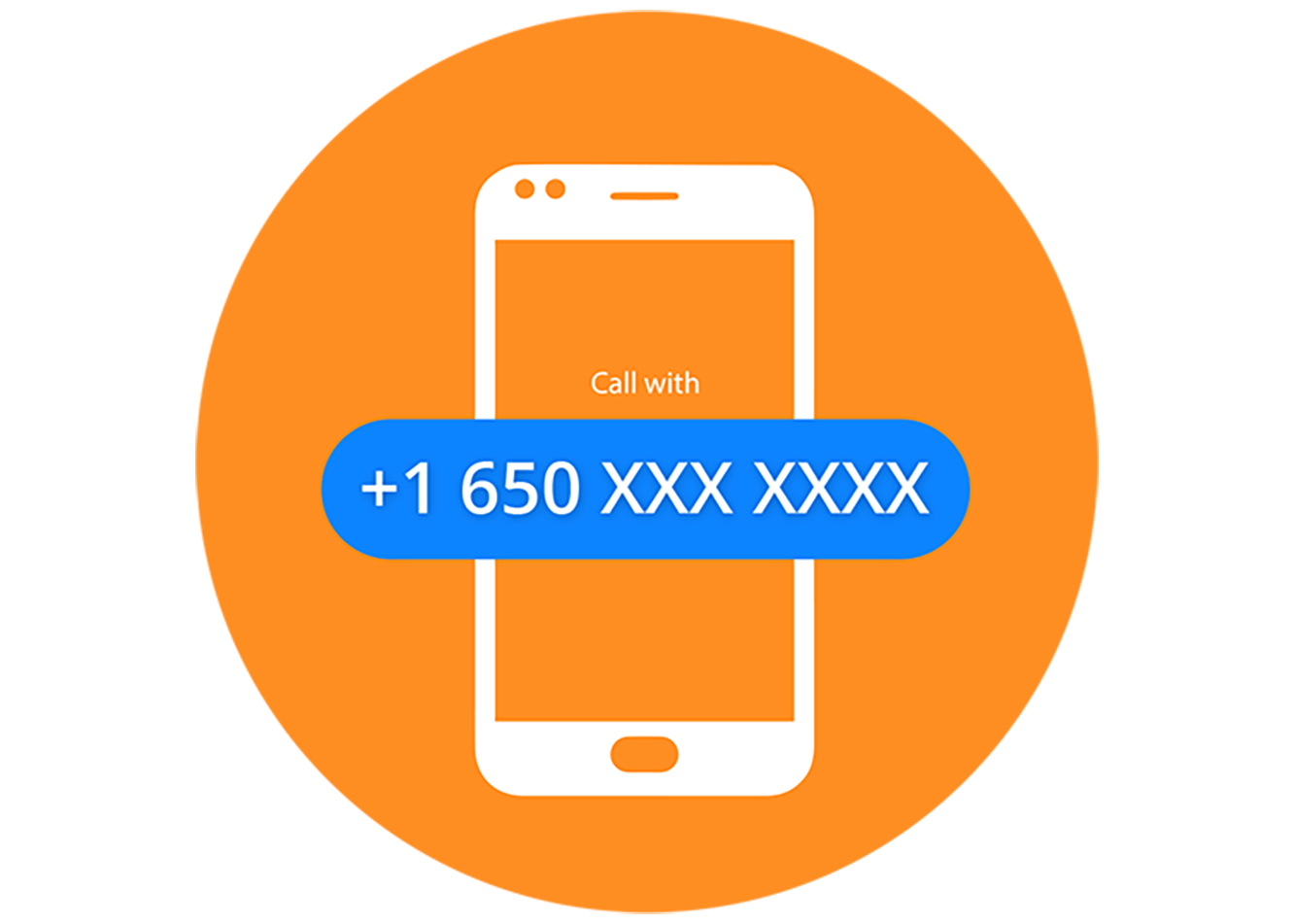 3 easy steps
To get a 650 area code phone number
and use it for your Business
STEP 1
Choose your number
STEP 2
Receive and make unlimited call instantaletly from any Desktop, Laptop or Mobile
STEP 3
Use great feature for your business like custom greetings, IVR, call forwarding, call recording…
Practical ways businesses use
650 area code numbers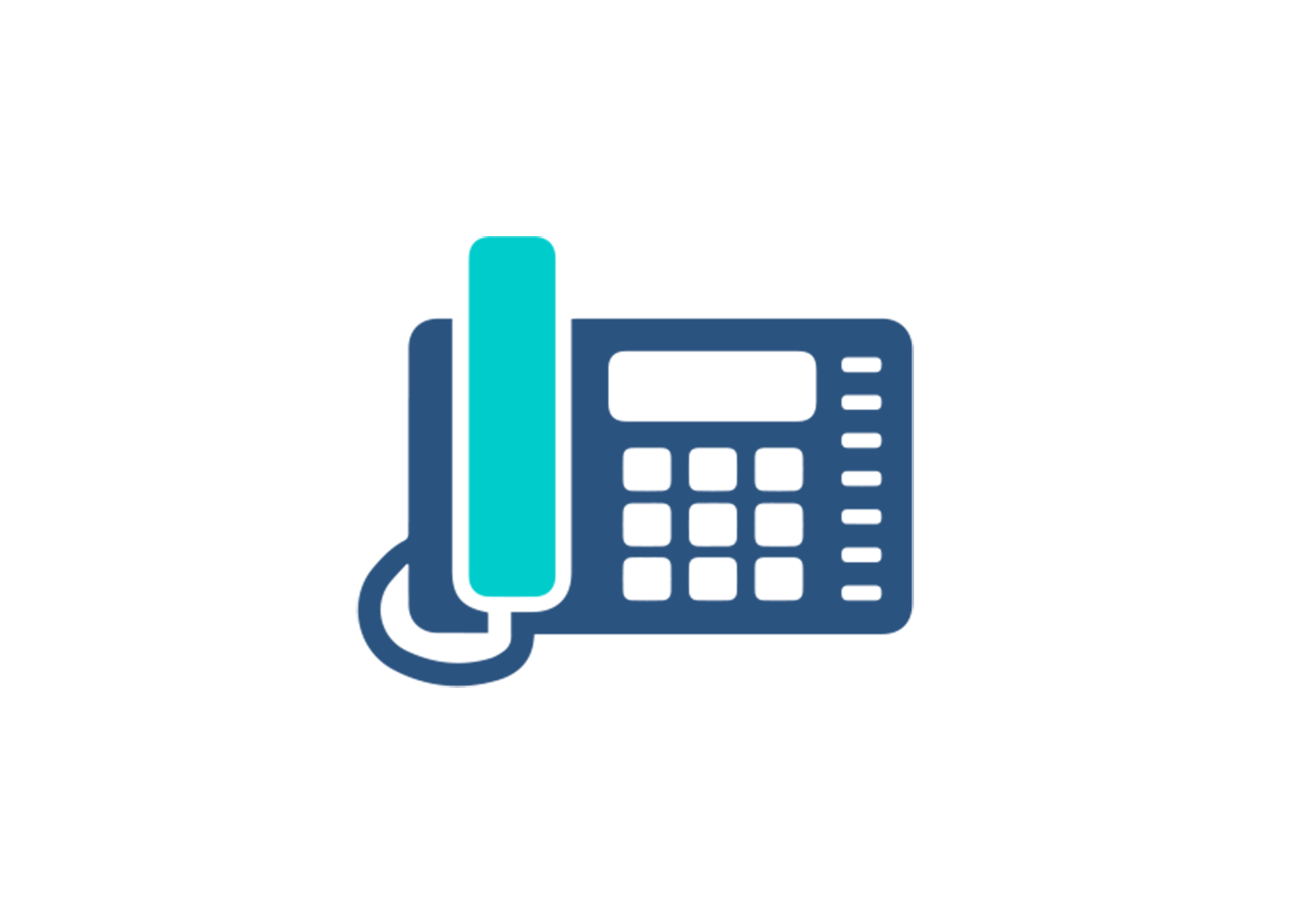 For a single business phone line
Use your 650 business phone number as a direct phone line so your colleagues, partners, or suppliers can reach you directly.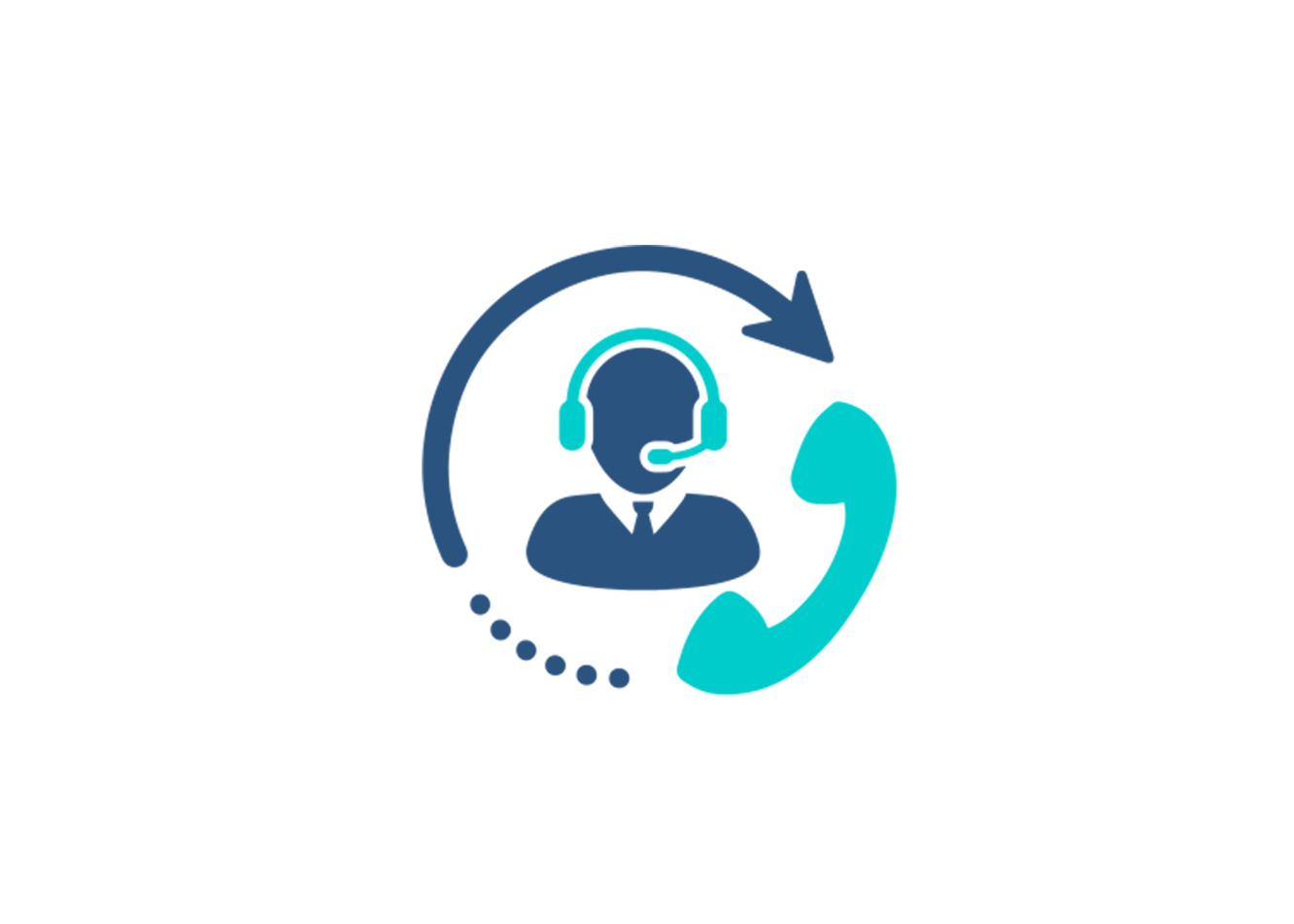 As a customer service number
Promote strong proximity to your customers- Let your customers in the San Mateo, South San Francisco and Redwood City areas call their local 650 number to reach you.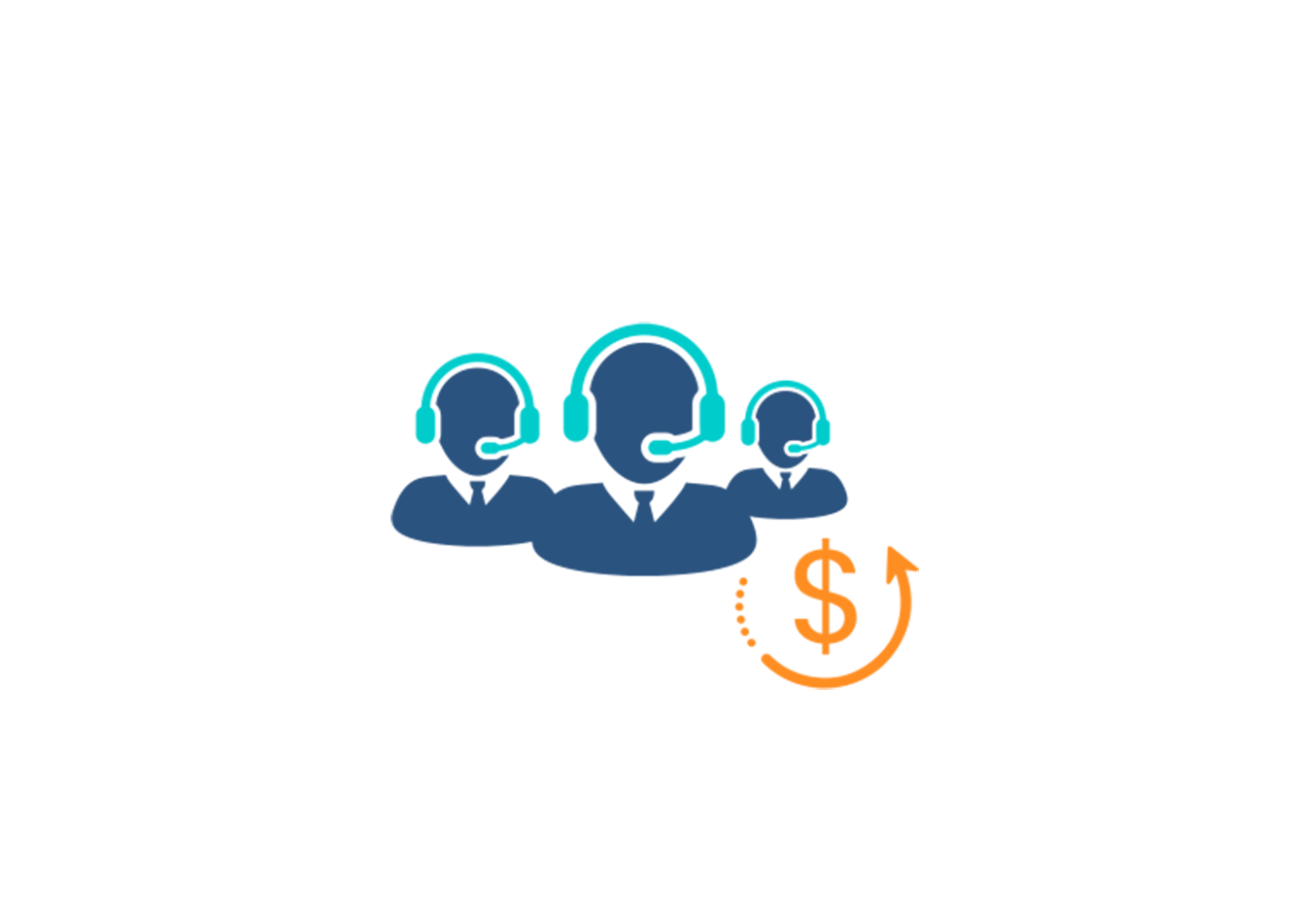 For your sales department
Make call campaigns to find new customers? Use a local 650 number to maximize your pick-up rate in the area and improve your cold calling results.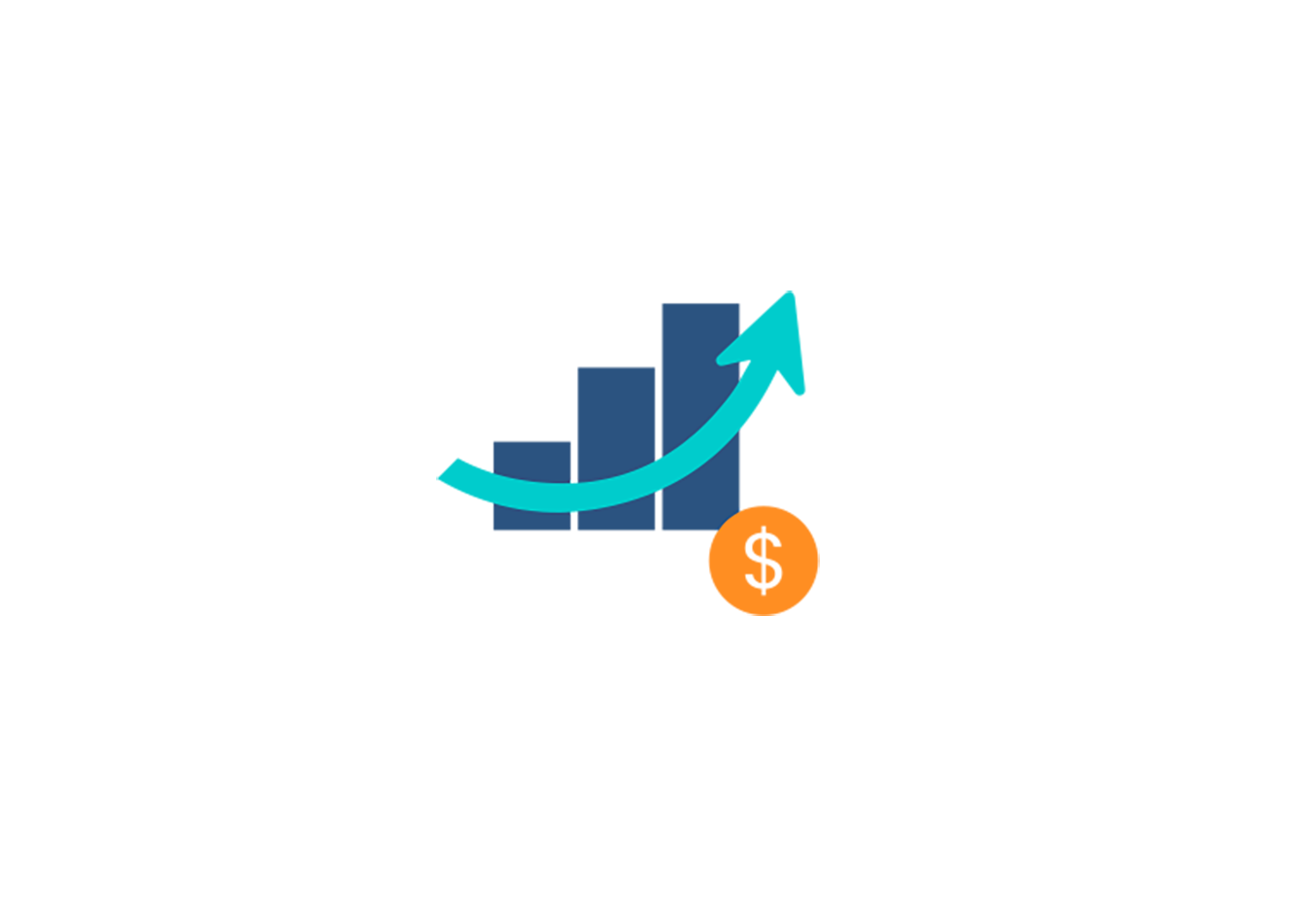 For Marketing
Use a number with 650 area code to launch highly effective local marketing campaigns.
Access Powerful VOIP Features with your San Mateo Business Phone Number
Other California area codes
Area code 650 does not overlap with any other area codes. It is the only area code serving San Mateo.
There are 7 area codes covering the nearby cities and counties. 408 and 669 serve San Jose, while 415 and 628 serve San Francisco. Oakland is served by 510. Lastly, area codes 831 and 925 serve Salinas in the south and Concord in the east.
Area Code 650 Phone Number FAQ
Where is area code 650?
The 650 area code is located on the coast of California. Two counties, San Mateo and Santa Clara fall within this area code. The major cities served by the area code include San Mateo, Daly City, Redwood City, Mountain View, Palo Alto, Menlo Park and San Bruno. Parts of San Francisco are also served by this area code.
What time zone is the 650 area code located in?
The 650 area code is based in California in the Pacific Standard Time zone (EST) or GMT-8.
How to make a call to the 650 area code?
If a caller is calling locally within the 650 area zone, they can use a 7-digit dialing code where they do not need to add the area to make the call. They can simply dial the 7 digits making up the phone number, usually presented in this form: XXX-XXXX.
If a caller is calling from outside the region and still within the United States, they use 10-digit dialing consisting of the 3-digit area code and the 7-digit phone number, usually presented in the following form: 650-XXX-XXXX.
If a caller is calling from outside the United States, they use an 11-digit dialing format consisting of the US country code (+1), the 3-digit area code (650), followed by the 7-digit phone number. The structure is usually presented as: +1 (650) XXX-XXX.
Do I need to have an address in San Mateo to purchase a phone number with a 650 area code?
No, you can purchase a 650 code area number wherever your company is located, whether it be the US, Canada, or the rest of the world.