Get a 470 area code phone number in Atlanta
Instantly use your Atlanta number from any device: desktop, laptop or smartphone
Make unlimited calls to the US, Canada, and 50 other countries for no extra cost
Take advantage of 70+ useful phone system features including: Custom greetings, Call forwarding, IVR press 1, press 2, Call recording, etc.
7-day free trial
Get your Atlanta phone number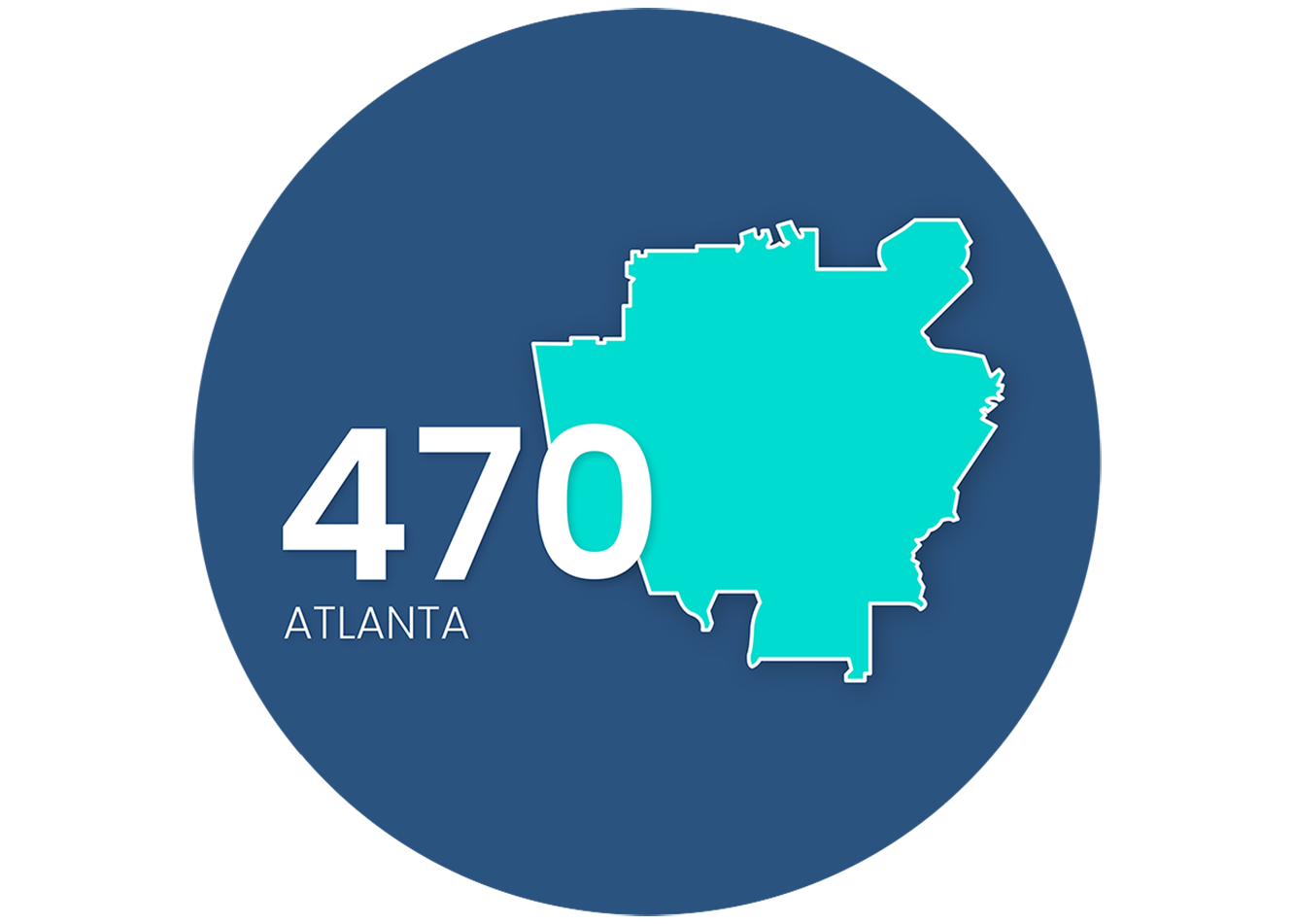 How to easily get a 470 area code phone number
//= $urls['signup'] ?> //= $t['headOfPage']['btnCtaP1'] ?>//= $t['headOfPage']['btnCtaP2'] ?>
Get your bite of business in The Peach State
The southern state of Georgia, with Atlanta in particular, has plenty of business opportunities. Nicknamed as the City In The Forest, Atlanta is, after all, the ninth largest metropolitan statistical area in the USA and a beta (+) world city. The area is considered to be the demographic, economic and cultural center of Georgia.
With attractions like the Atlanta Motor Speedway that hosts a NASCAR Cup series annual race, three NCAA Division 1 programs, the Sandy Springs Performing Arts Center, parks, museums and stadiums, this is a popular tourist destination with numerous hotels, motels and restaurants as well.
Whether you have a small business or a large enterprise, you can maximize the opportunities available here just by setting up a virtual phone line with a local area code. And, Ringover is here to help you do just that. Build a virtual presence and establish yourself as a business leader in the area by purchasing a 470 area code phone number.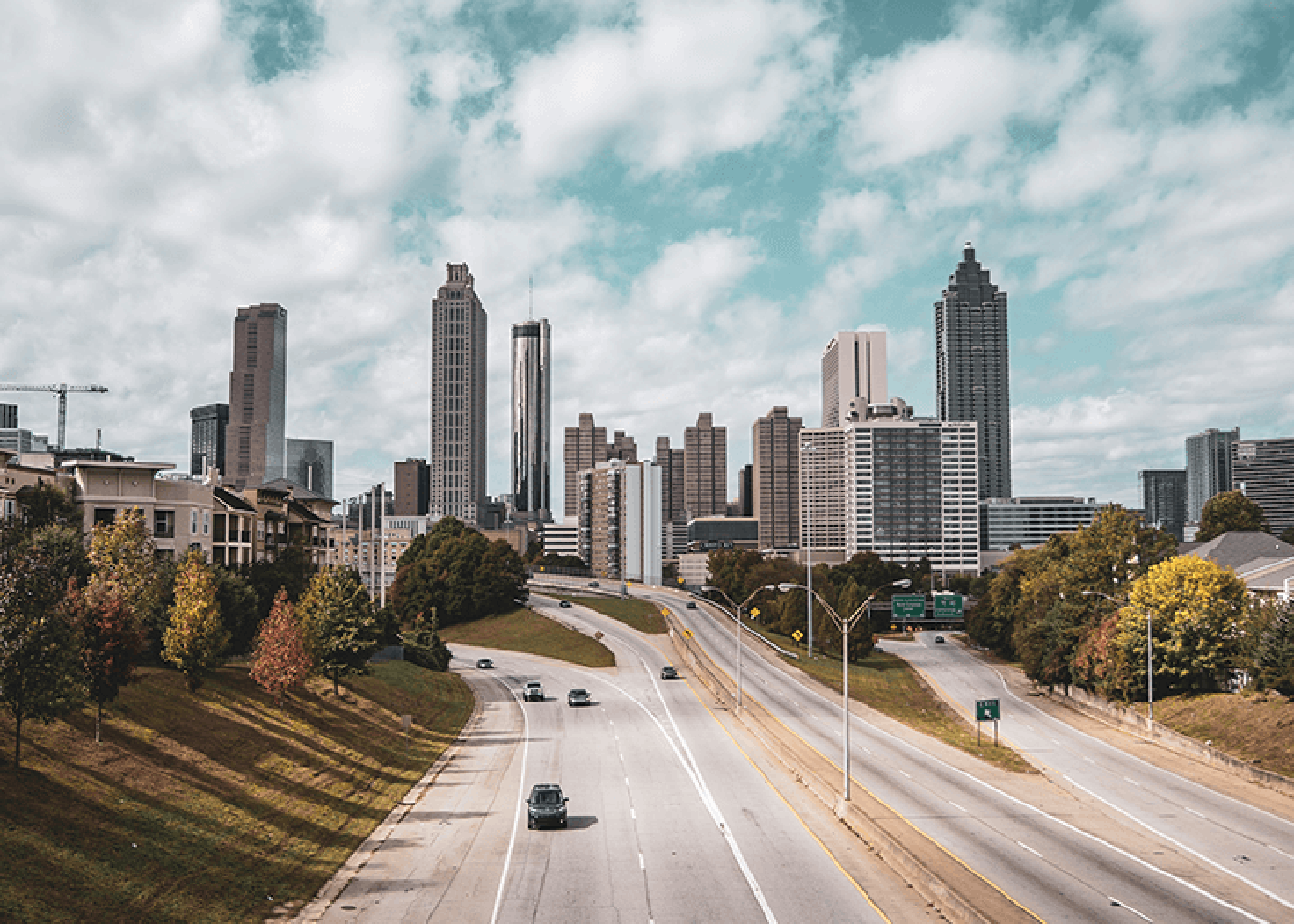 Why choose a 470 area code for your business?
Reach a population of over 6 million with a 470 phone number
Get an Atlanta phone number with a 470 area code to display your local presence in the area of more than 6 million people. With this number you can increase your reach to a significant size of the Georgian population, especially the people residing in major cities like Atlanta, Lawrenceville, Duluth and Griffin. This is a powerful area code since approximately 57% of Georgia's population lives in the 470 area.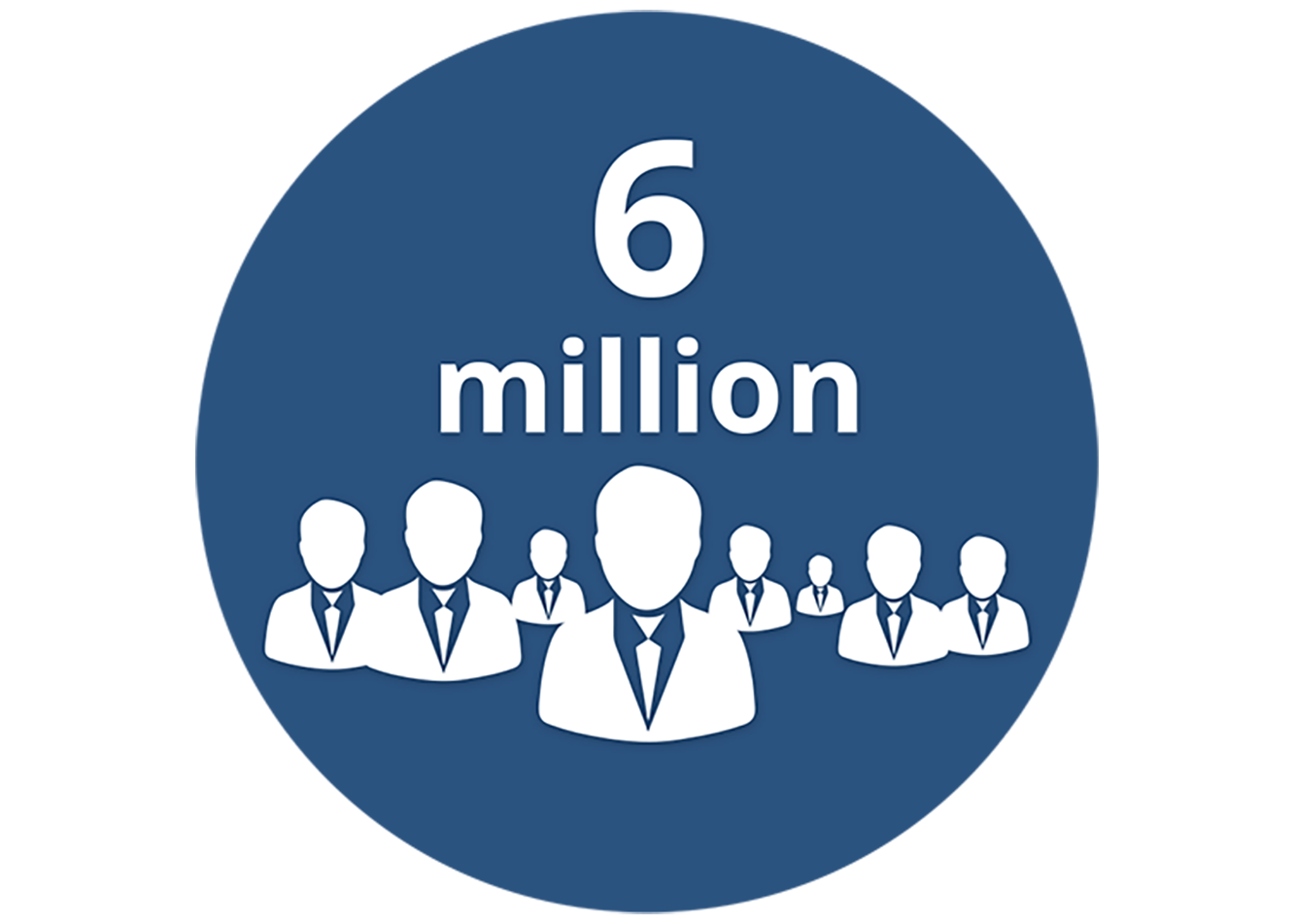 Easily setup your Virtual Company in Atlanta
Your presence in Georgia need not be limited by your physical address. By getting yourself a phone number with local area code 470, you can capitalize on opportunities in the area. All it takes is a few clicks and within no time, you can set up an efficient virtual office. With the local number, you can get registered in directories and make your business grow.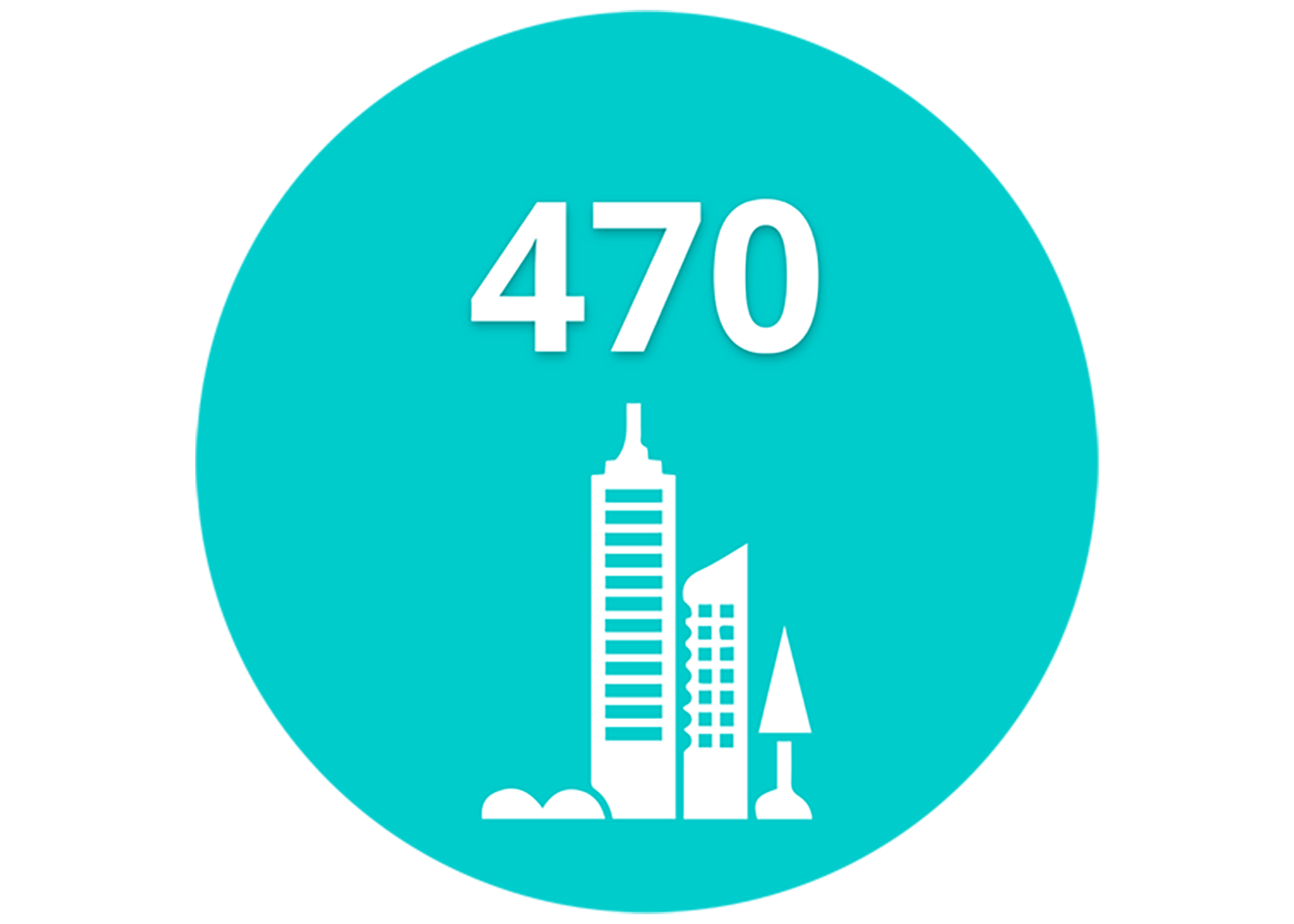 Increase the performance of your local advertising in Atlanta
When you get a phone number from Ringover, you can track the number of calls received and monitor ad performance. All you need to do is give every advertisement in Georgia a different number to see which one works best. Use the Ringover call tracking analytics tools to understand how your campaign is doing and boost your ROI.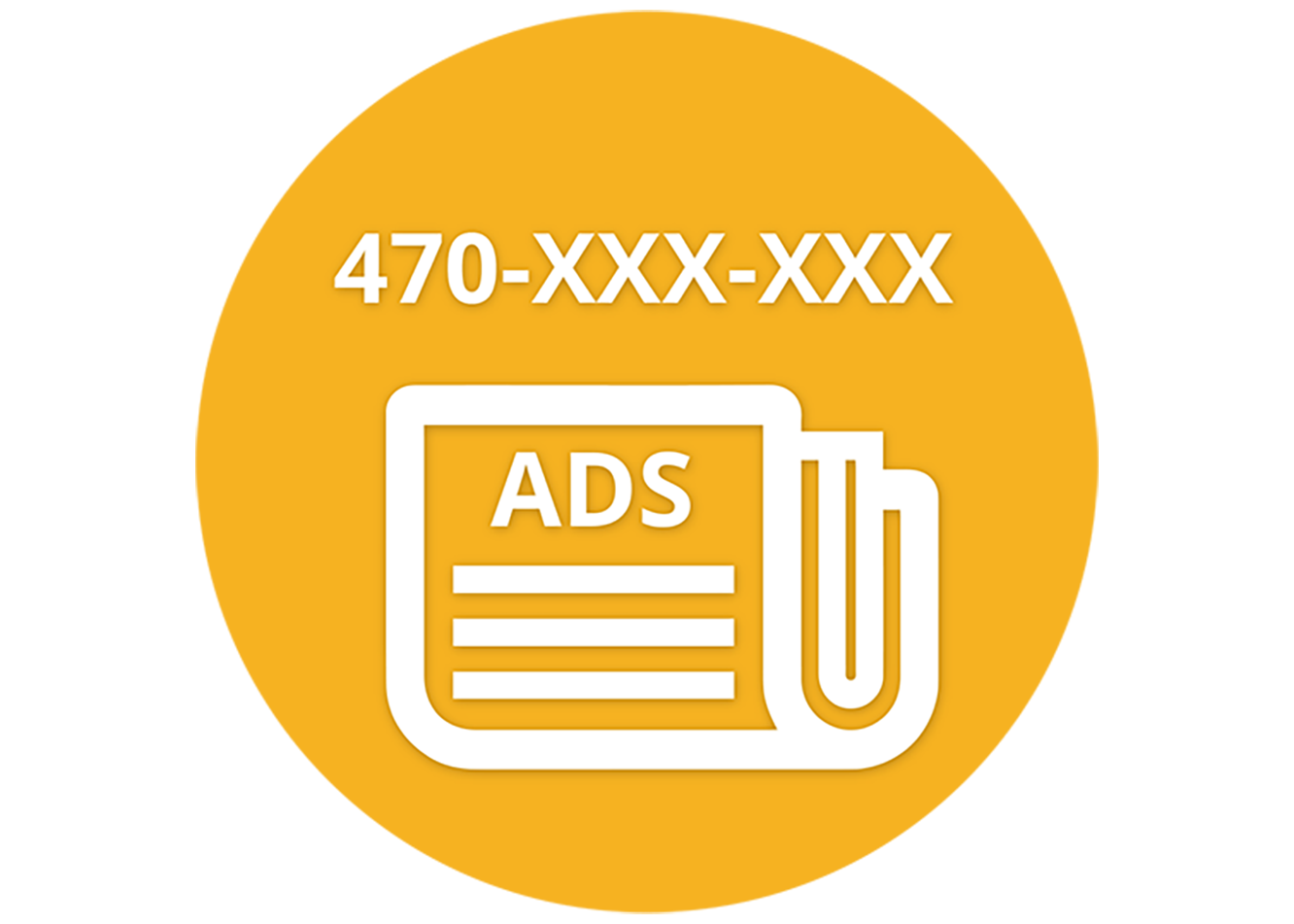 Improve cold calling campaign results by using a 470 number
Do you have a cold calling campaign? There's a much higher chance people will answer a cold call if it comes from a local number rather than an out-of-state number. When you use a local 470 number, your pick-up rate increases and your cold calling campaigns become more effective. What's more, you can use multiple local numbers to optimize your campaign in Georgia.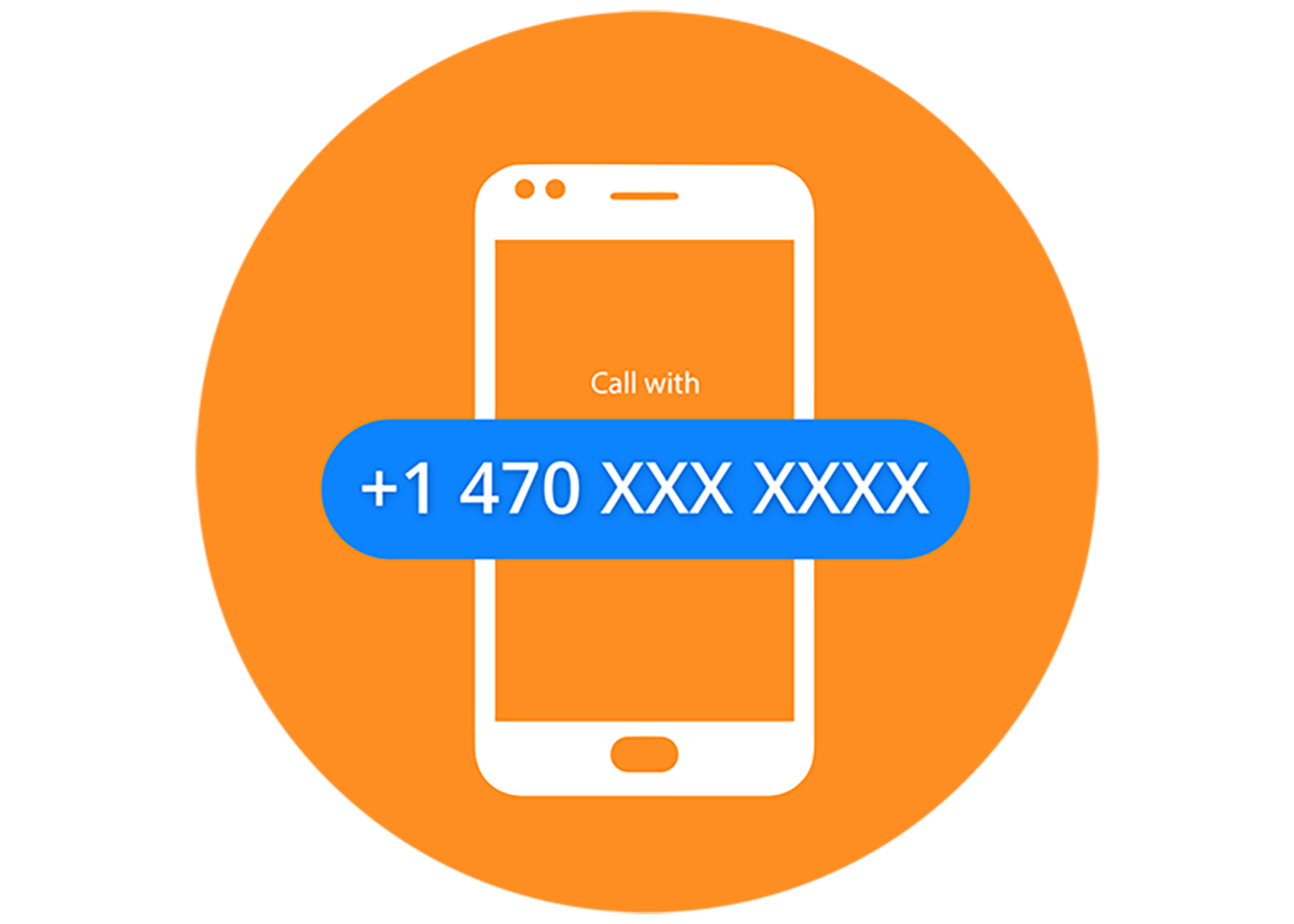 3 easy steps
To get a 470 area code phone number
and use it for your Business
STEP 1
Choose your number
STEP 2
Receive and make unlimited call instantaletly from any Desktop, Laptop or Mobile
STEP 3
Use great feature for your business like custom greetings, IVR, call forwarding, call recording…
Practical ways businesses use
470 area code numbers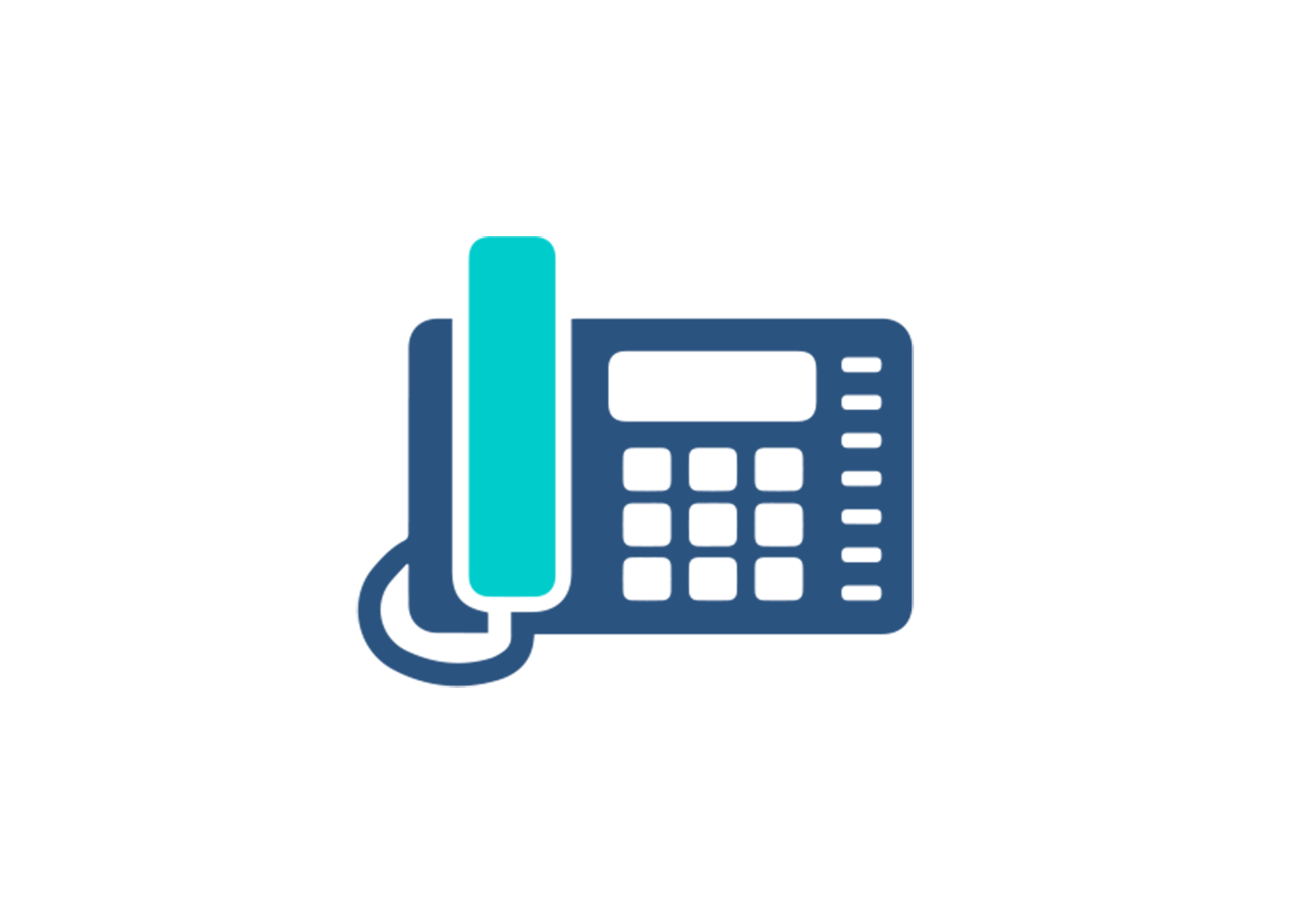 For a single business phone line
Use your 470 business phone number as a direct phone line so your colleagues, partners, or suppliers can reach you directly.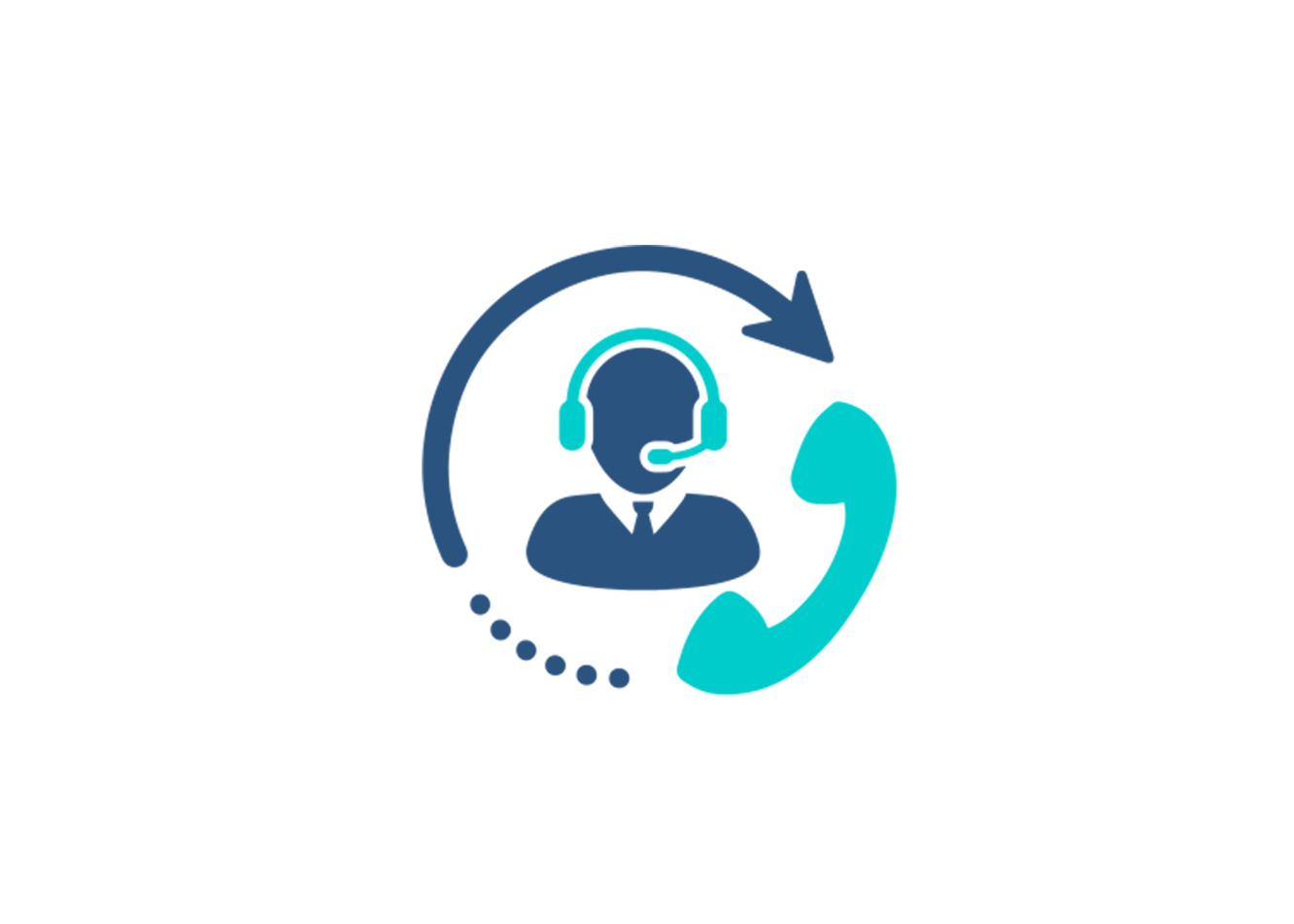 As a customer service number
Promote strong proximity to your customers- Let your customers in the Counties such as Fulton and Gwinnett along with people residing in major cities such as Atlanta, Sandy Springs, Redan, Roswell, Marietta and Forest Park call their local 470 number to reach you.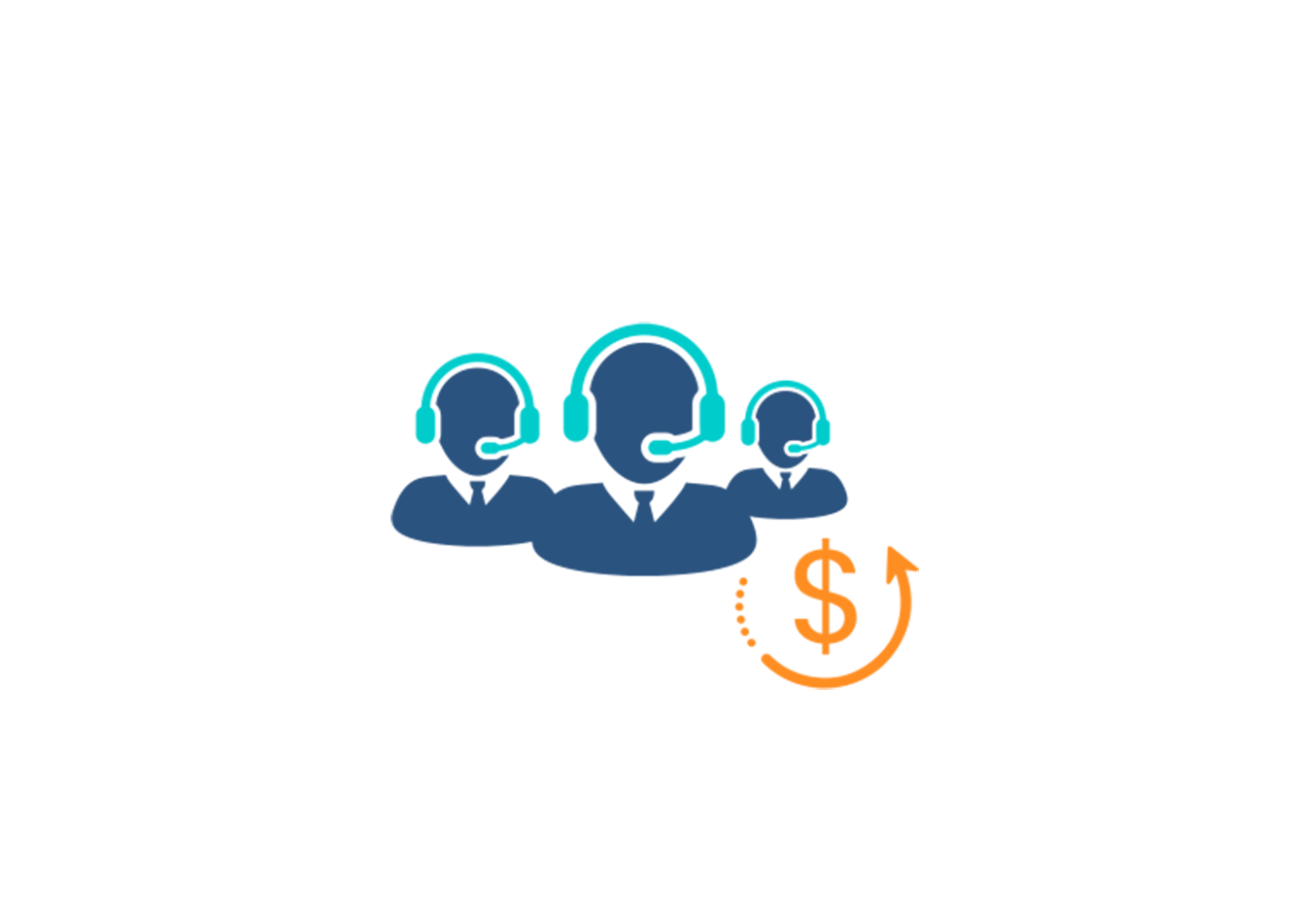 For your sales department
Make call campaigns to find new customers? Use a local 470 number to maximize your pick-up rate in the area and improve your cold calling results.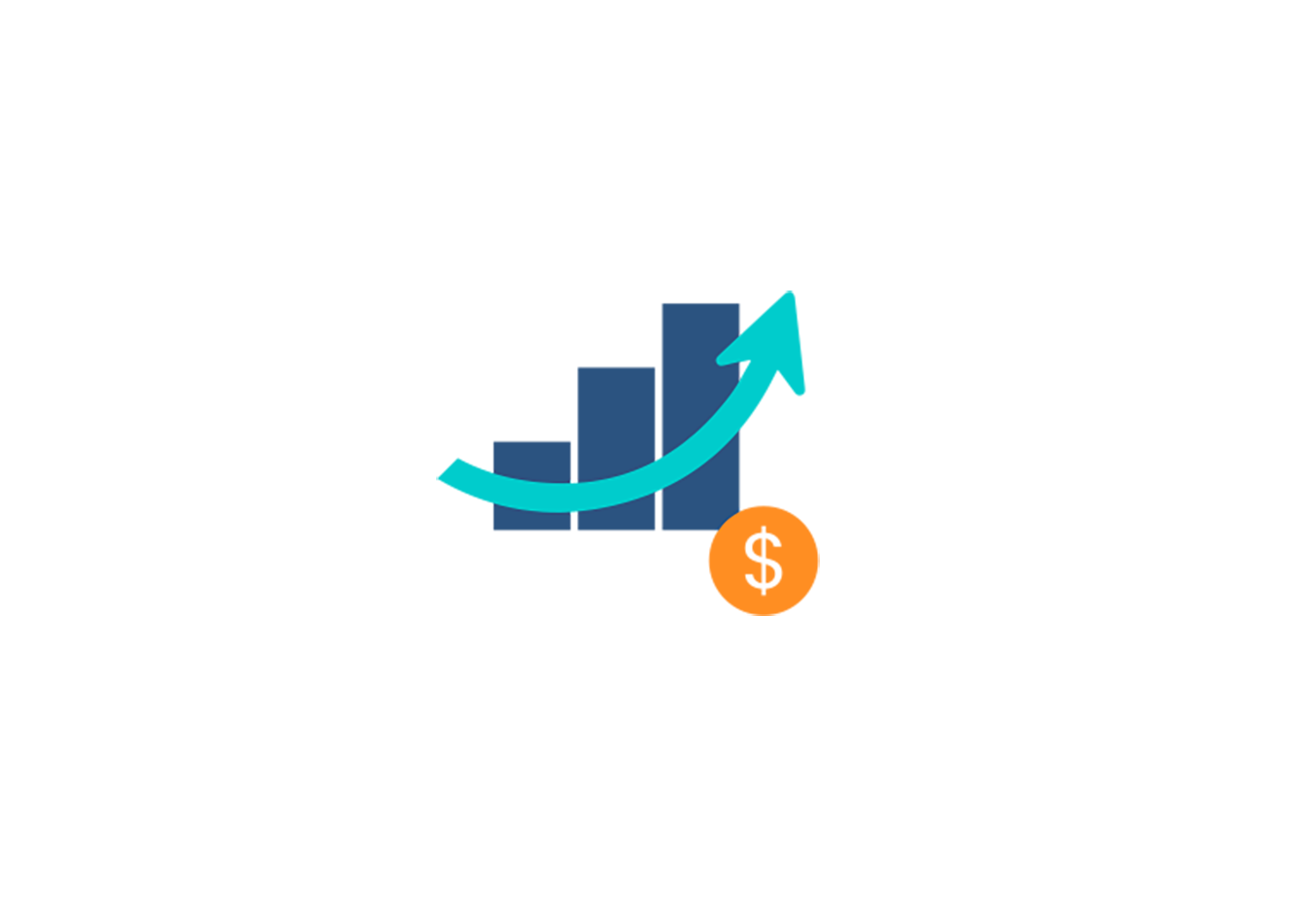 For Marketing
Use a number with 470 area code to launch highly effective local marketing campaigns.
Access Powerful VOIP Features with your Atlanta Business Phone Number
Other Georgia area codes
The other local codes overlapping 470 area codes in Atlanta are 404 and 678. These codes are an overlay for Atlanta and its suburbs inside and outside Interstate 285.
Other area codes in the neighboring areas include 229 serving cities like Albany and Lowndes, 478 covering Macon and Huston, 706 connecting Augusta and Richmond. The other overlapping Georgia area codes are 770 (serving most of Atlanta's suburbs) and 912 (covering Savannah, Hinesville and Richmond Hill).
Area Code 470 Phone Number FAQ
Where is area code 470?
The 470 area code is for the Atlanta Metropolitan area in the state of Georgia. The area code covers regions originally served by area codes 770 and 404 including major cities and hubs like Atlanta City, Roswell, Duluth, Sandy Springs, East Point, John's Creek and Alpharetta.
What time zone is the 470 area code located in?
The 470 area code refers to Atlanta in the Eastern Standard Time zone (EST) or GMT-5.
How to make a call to the 470 area code?
If a caller is calling locally within the 470 area zone, they can use a 7-digit dialing code where they do not need to add the area to make the call. They can simply dial the 7 digits making up the phone number, usually presented in this form: XXX-XXXX.
If a caller is calling from outside the region and still within the United States, they use 10-digit dialing consisting of the 3-digit area code and the 7-digit phone number, usually presented in the following form: 470-XXX-XXXX.
If a caller is calling from outside the United States, they use an 11-digit dialing format consisting of the US country code (+1), the 3-digit area code (470), followed by the 7-digit phone number. The structure is usually presented as: +1 (470) XXX-XXX.
Do I need to have an address in Atlanta to purchase a phone number with a 470 area code?
No, you can purchase a 470 code area number wherever your company is located, whether it be the US, Canada, or the rest of the world.