Get a 469 area code phone number in Dallas
Instantly use your Dallas number from any device: desktop, laptop or smartphone
Make unlimited calls to the US, Canada, and 50 other countries for no extra cost
Take advantage of 70+ useful phone system features including: Custom greetings, Call forwarding, IVR press 1, press 2, Call recording, etc.
7-day free trial
Get your Dallas phone number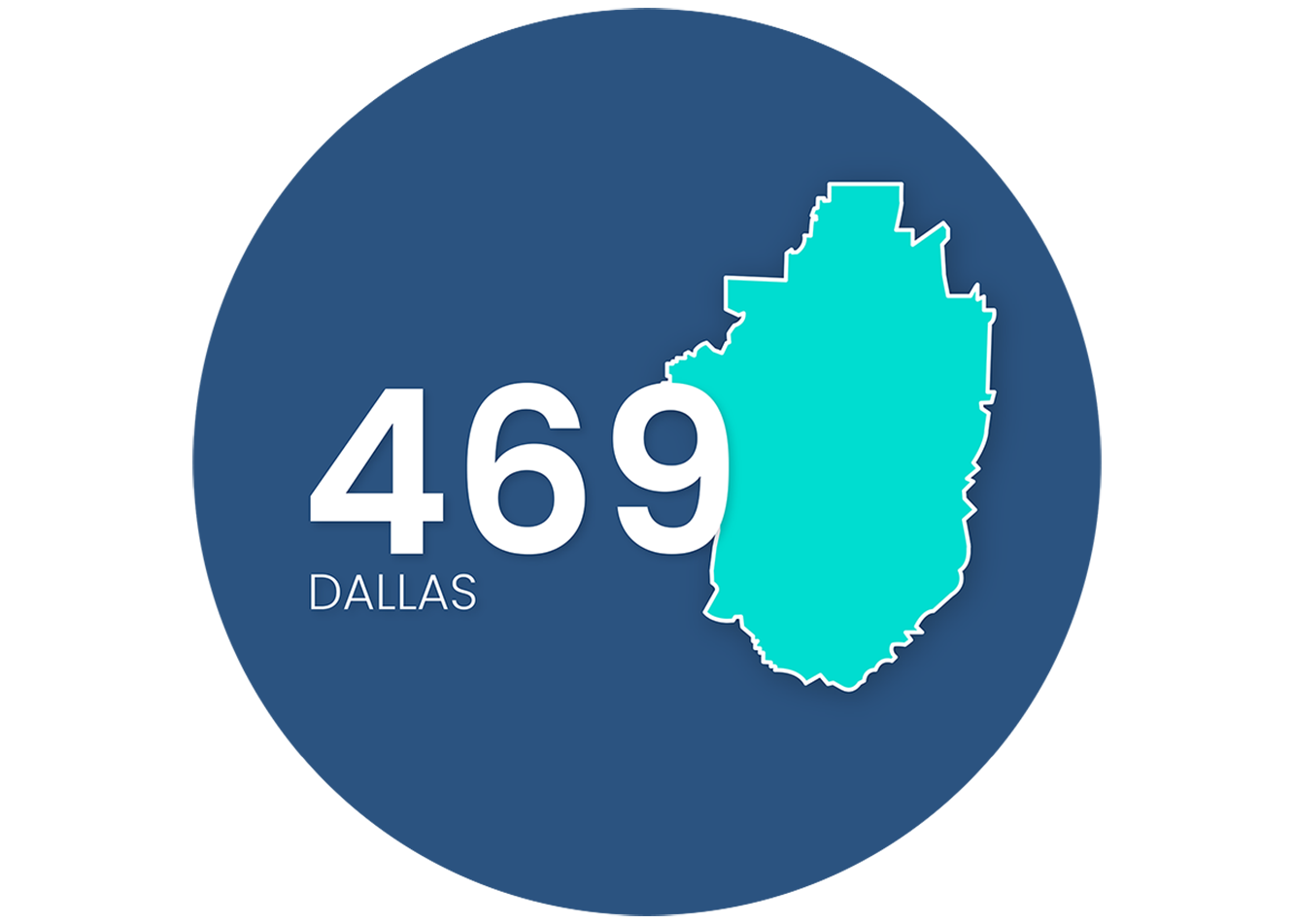 How to easily get a 469 area code phone number
//= $urls['signup'] ?> //= $t['headOfPage']['btnCtaP1'] ?>//= $t['headOfPage']['btnCtaP2'] ?>
Go big in Dallas with a 469 area code phone number
Triple D, Big D, D-Town, whatever you call it, Dallas is one of the top destinations in Texas. It attracts tourists with its diverse attractions, signature snacks, rich history, and the renowned State Fair of Texas, whereas businesspeople love the city for the opportunities it offers. The city is also a prominent transportation hub and houses one of the busiest airports in the world – the Dallas/Fort Worth International Airport.
Dallas is an active center for several industries, including financial services, transportation, telecommunication, information technology, and defense. It is part of the Dallas-Fort Worth metroplex that houses over 20 Fortune-500 companies and hundreds of other businesses.
If you plan to expand your company, why not make it bigger and better in Dallas? Ringover, a pioneer in cloud communication, offers virtual phone lines with Dallas area code – that is, area code 469. By getting a 469 area code phone number, you can easily manage your communications in Dallas and its surrounding localities even if you are operating from a different location.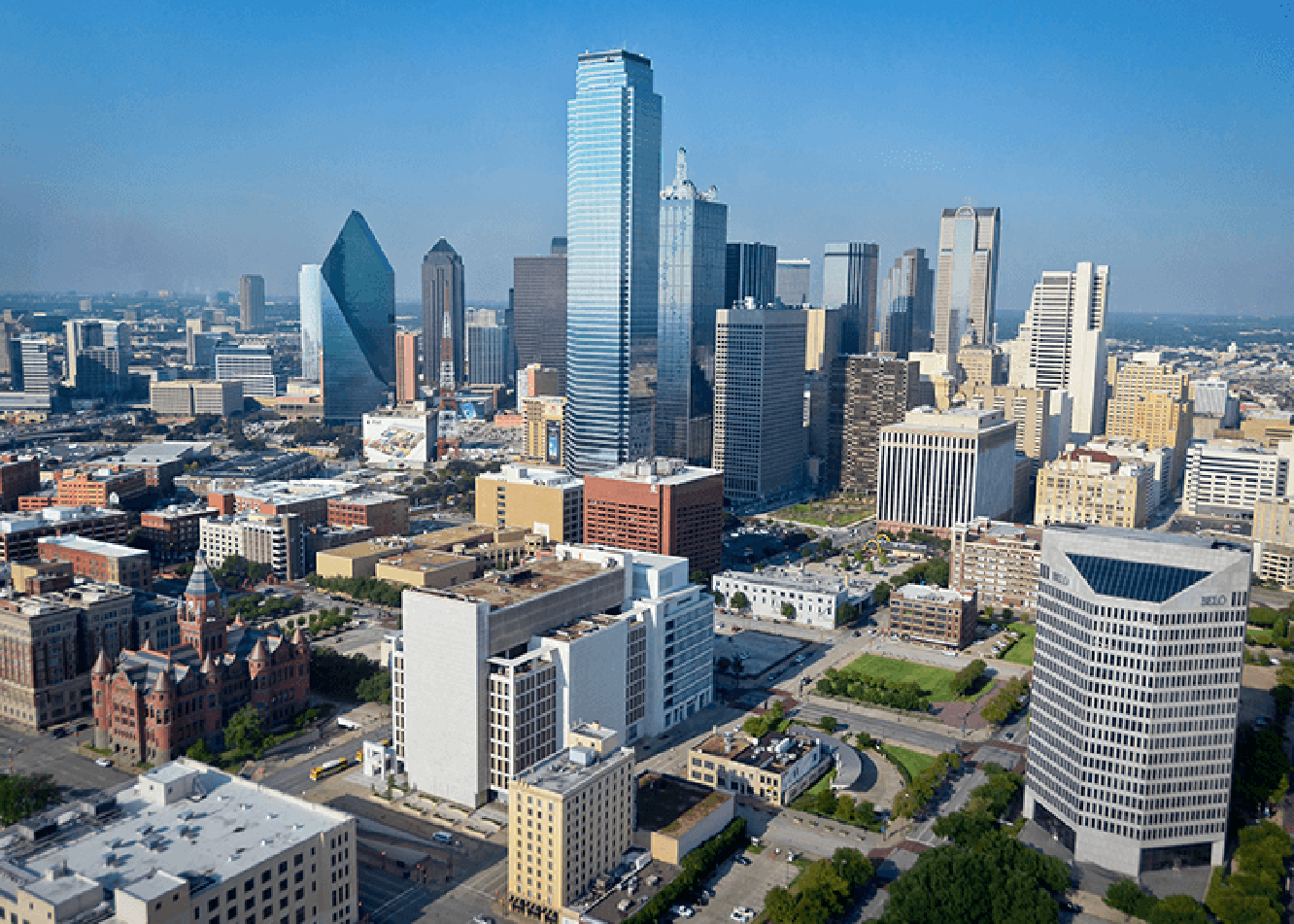 Why choose a 469 area code for your business?
Reach millions of potential customers with a 469 phone number
Get a Dallas phone number with a 469 area code to display your local presence in a thickly populated area with millions of potential customers. With this number you can increase your access to over 1.3 million people residing in Dallas. As the coverage of 469 extends to the eastern side of the Dallas–Fort Worth metroplex, you also get access to several millions living in the counties of Collin, Ellis, Dallas, Denton, Rockwall, Kaufman, and others.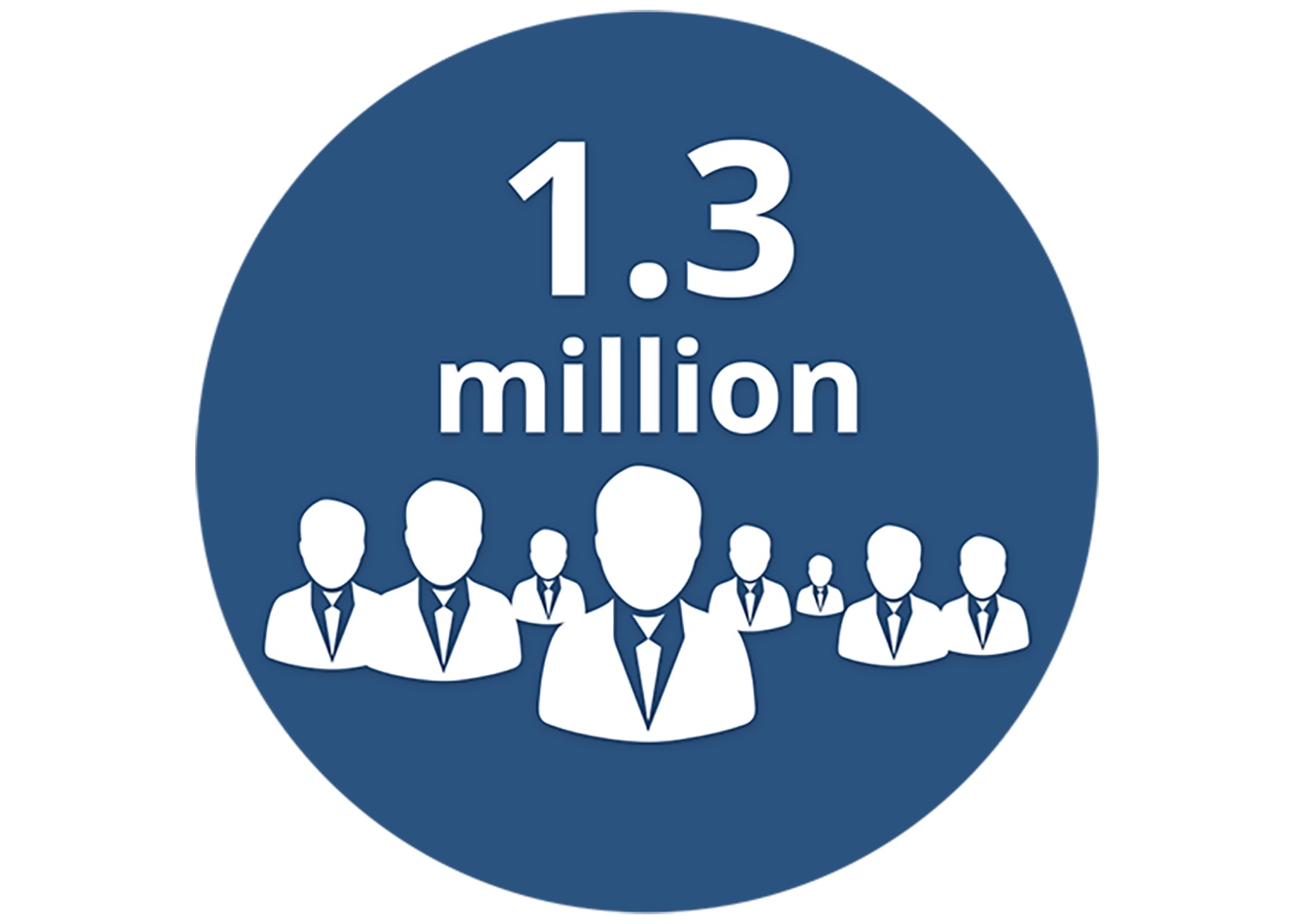 Easily setup your Virtual Company in Dallas
Wondering how to go about setting up your virtual presence in Dallas? The process is easier than you think. For starters, you don't have to own or rent a physical office to carry out business operations. Ringover provides local phone numbers with area code 469, which you can use to register your business in local directories and reach out to potential customers residing in the region.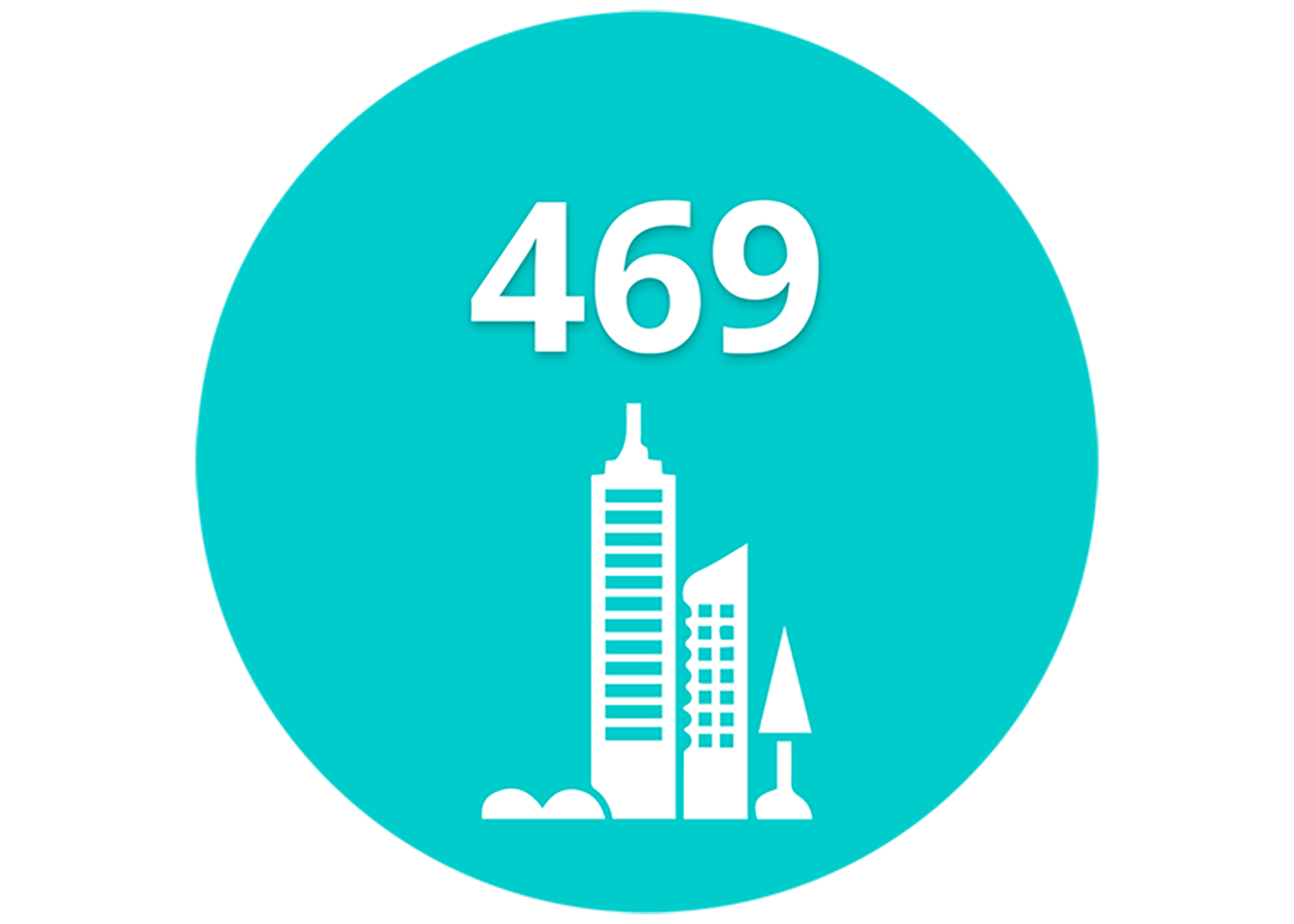 Increase the performance of your local advertising in Dallas
Locality-focused ad campaigns play a crucial role in reaching out to the local population and identifying potential customers. For this, you must first establish yourself as a local business. With Ringover's virtual phone numbers for Dallas and other US cities, you can run ad campaigns for different cities/locations using corresponding local numbers. Enabled with call tracking analytics tools, they also offer insights into the performance of your ads.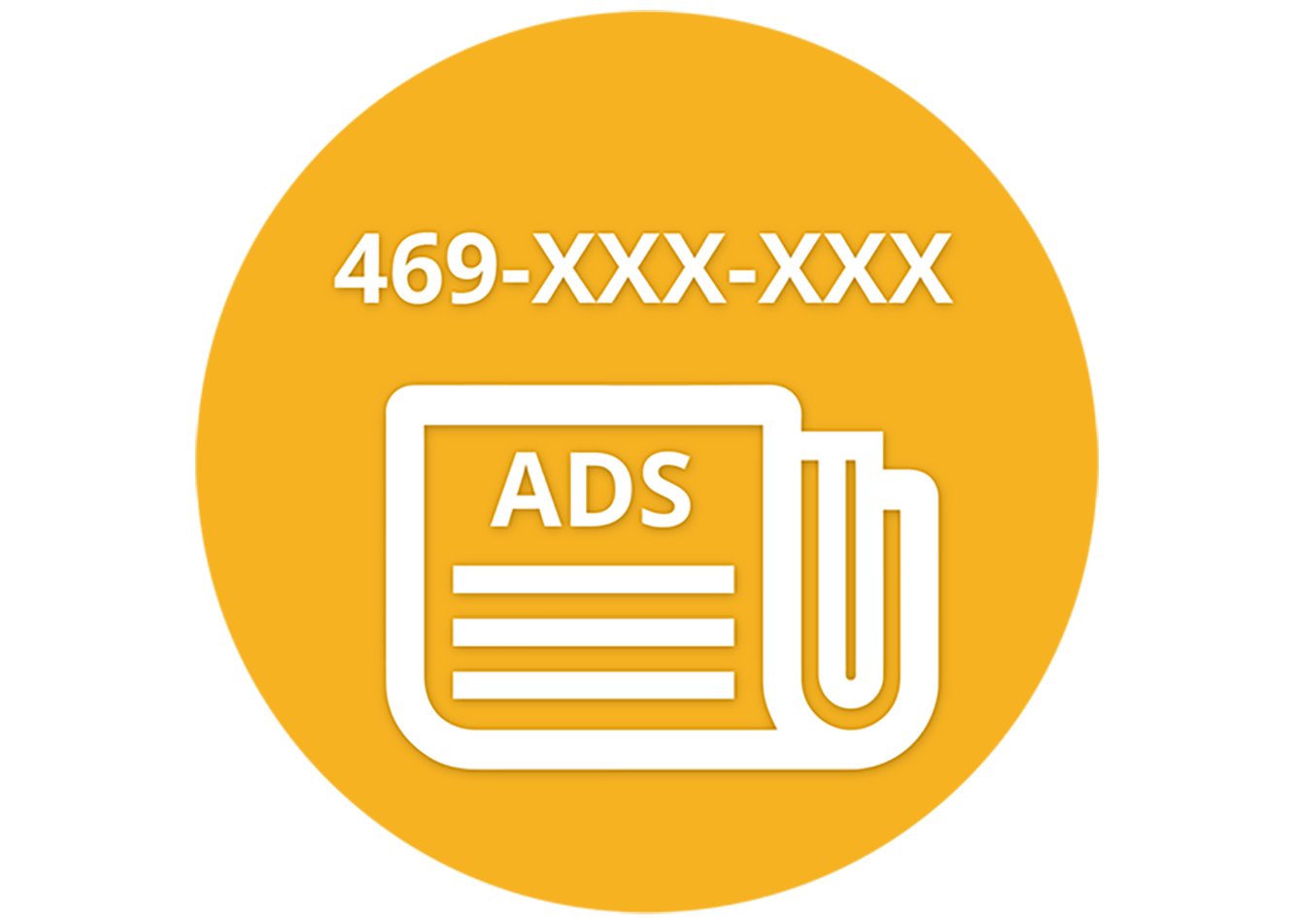 Improve cold calling campaign results by using a 469 number
Does owning a local business phone number with area code 469 matter? Yes, especially when you want to increase your visibility and sales using cold calling techniques. Studies show that companies can increase their call pick-up rates by calling potential customers from local numbers. With Ringover, you can choose to display a Dallas local number with area code 469, irrespective of the device you are using.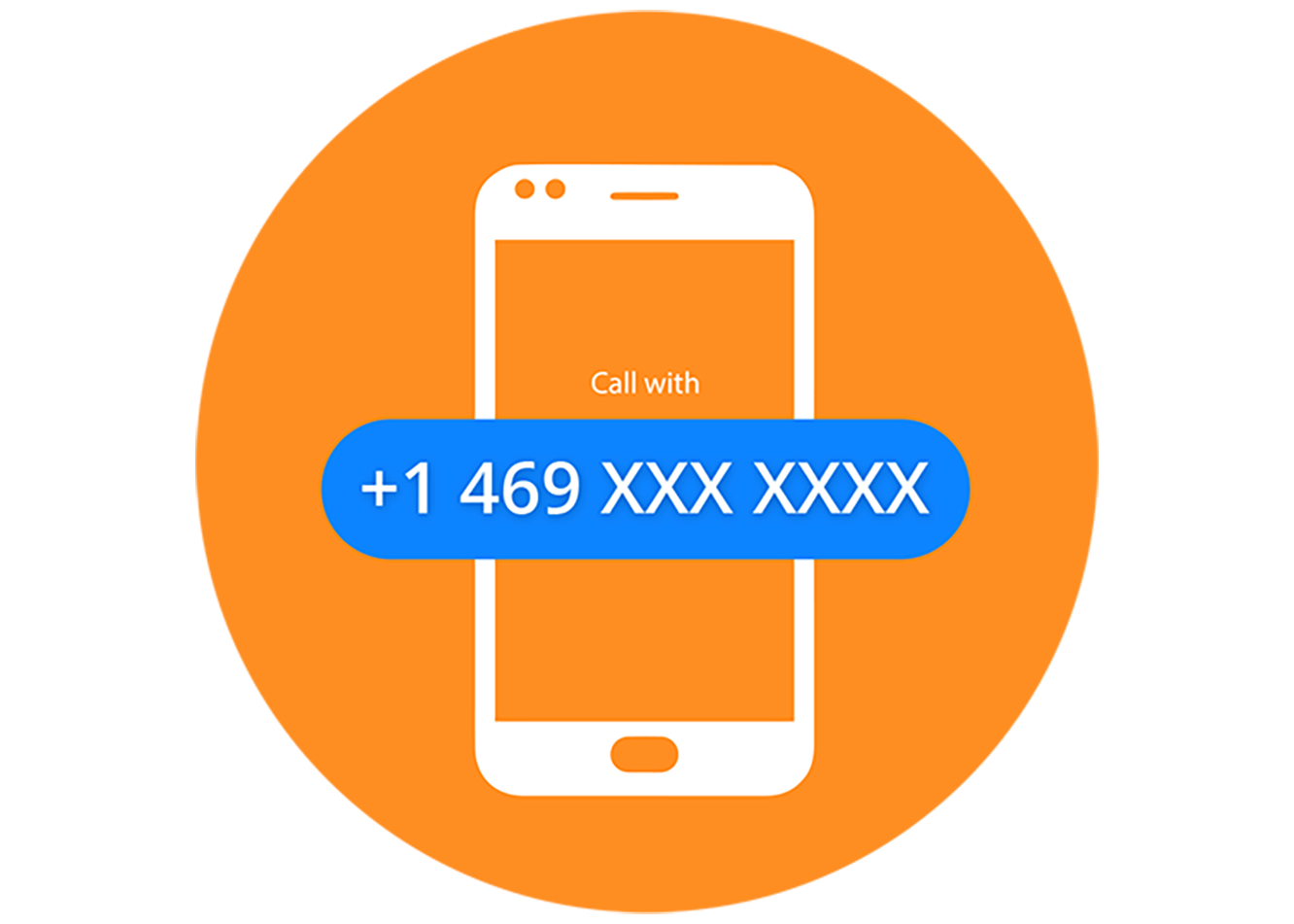 3 easy steps
To get a 469 area code phone number
and use it for your Business
STEP 1
Choose your number
STEP 2
Receive and make unlimited call instantaletly from any Desktop, Laptop or Mobile
STEP 3
Use great feature for your business like custom greetings, IVR, call forwarding, call recording…
Practical ways businesses use
469 area code numbers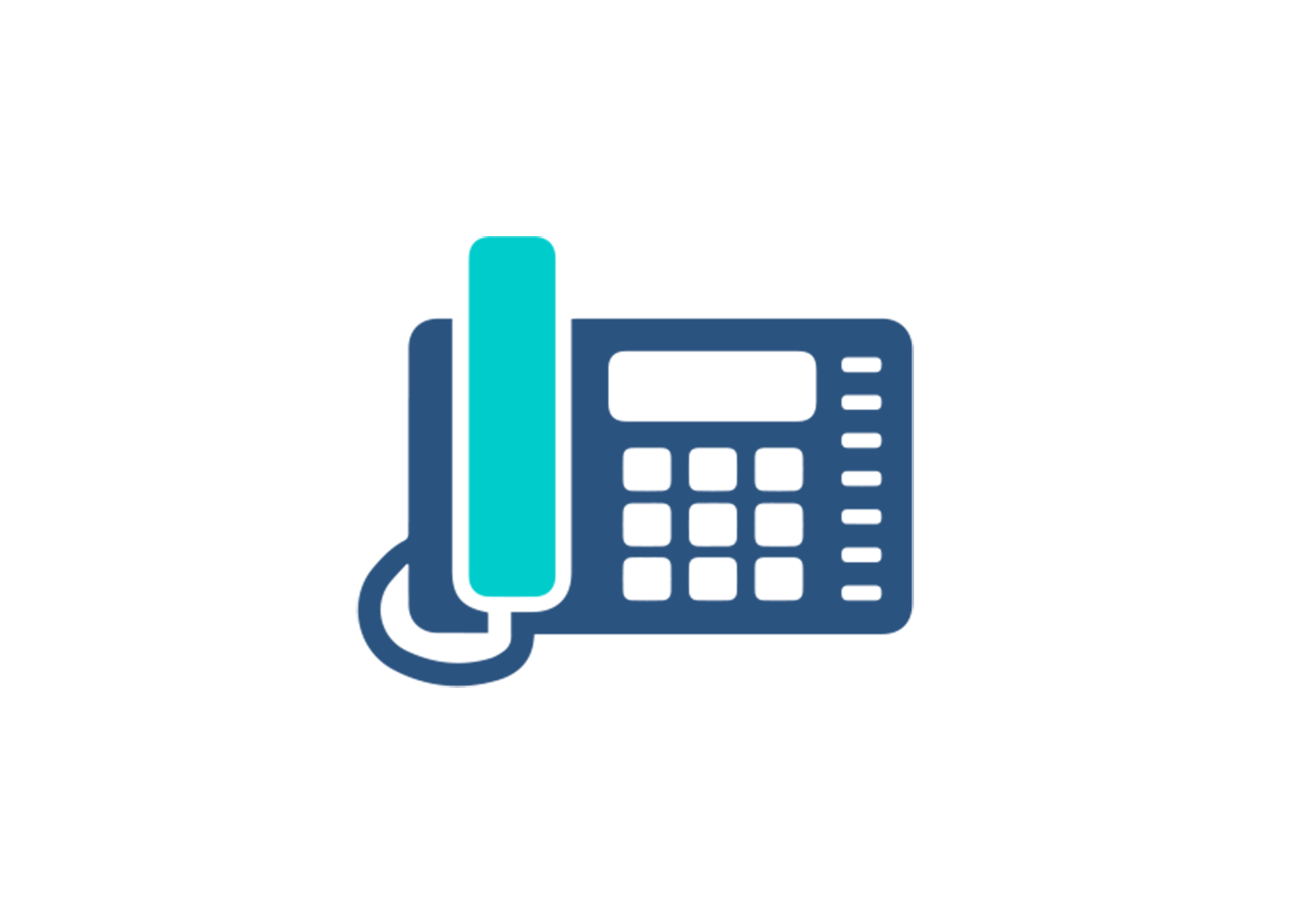 For a single business phone line
Use your 469 business phone number as a direct phone line so your colleagues, partners, or suppliers can reach you directly.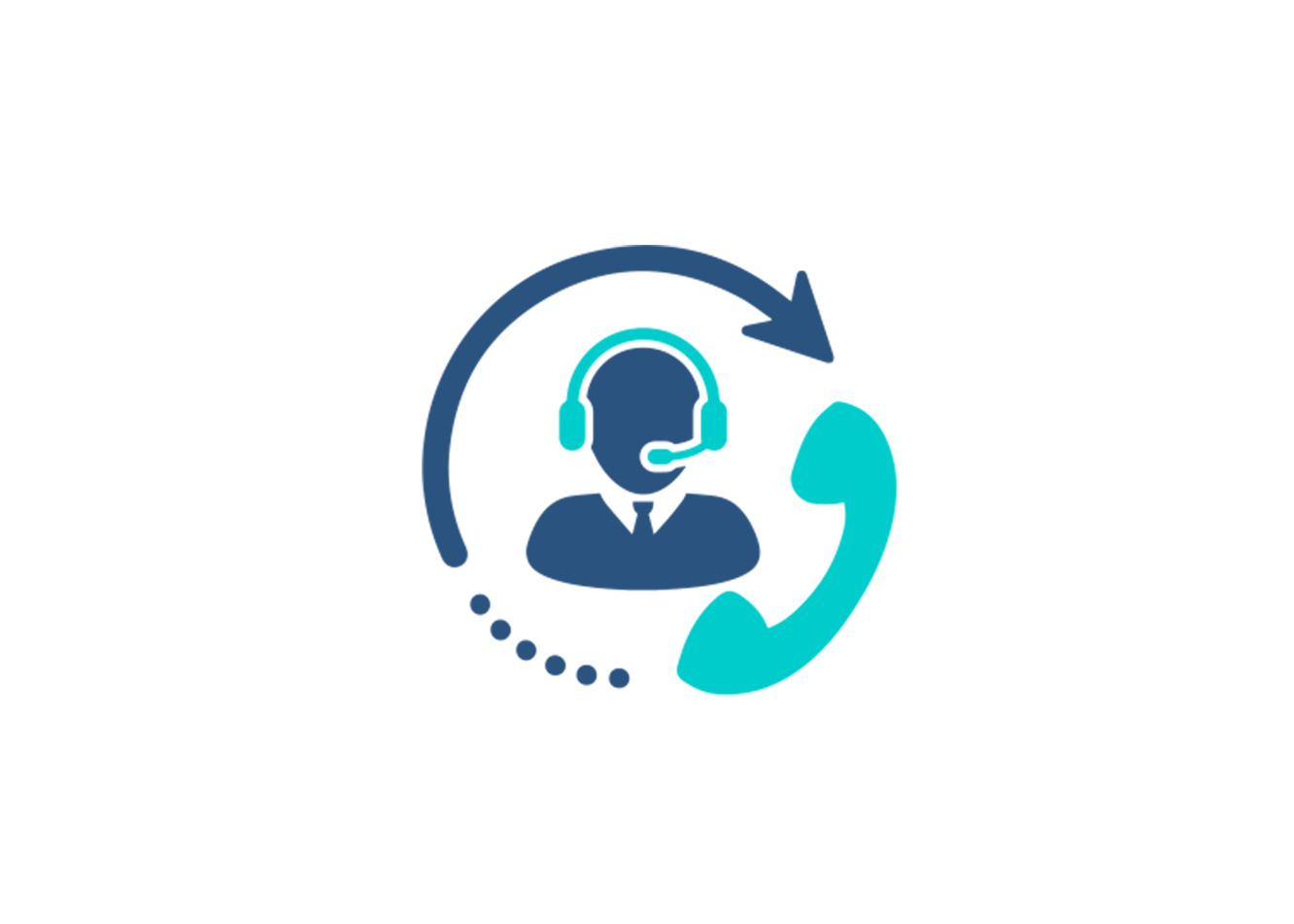 As a customer service number
Promote strong proximity to your customers- Let your customers in Dallas city and its encompassing cities/towns located within the counties of Rockwall, Dallas, Denton, Collin, Kaufman, Ellis, etc. call their local 469 number to reach you.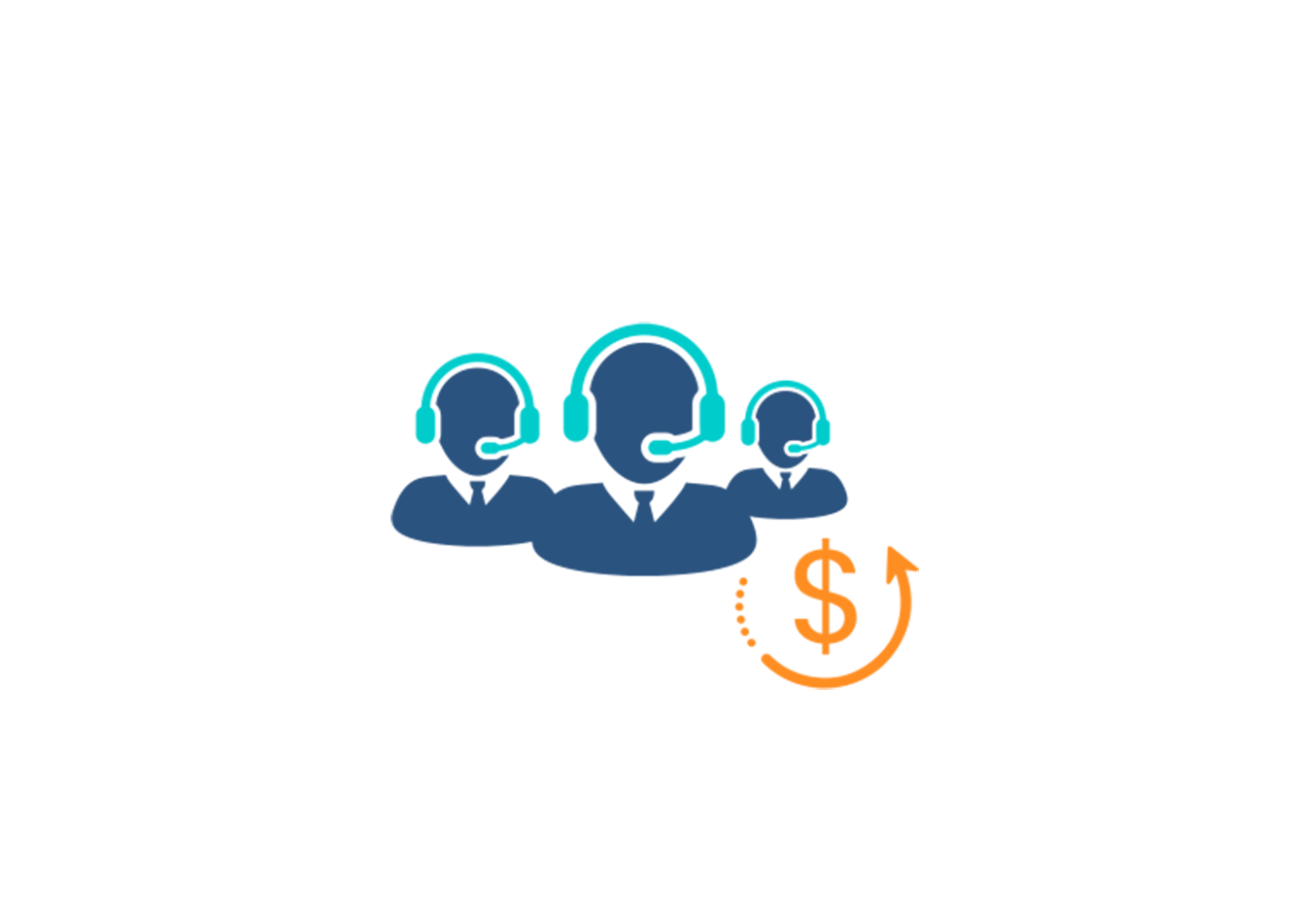 For your sales department
Make call campaigns to find new customers? Use a local 469 number to maximize your pick-up rate in the area and improve your cold calling results.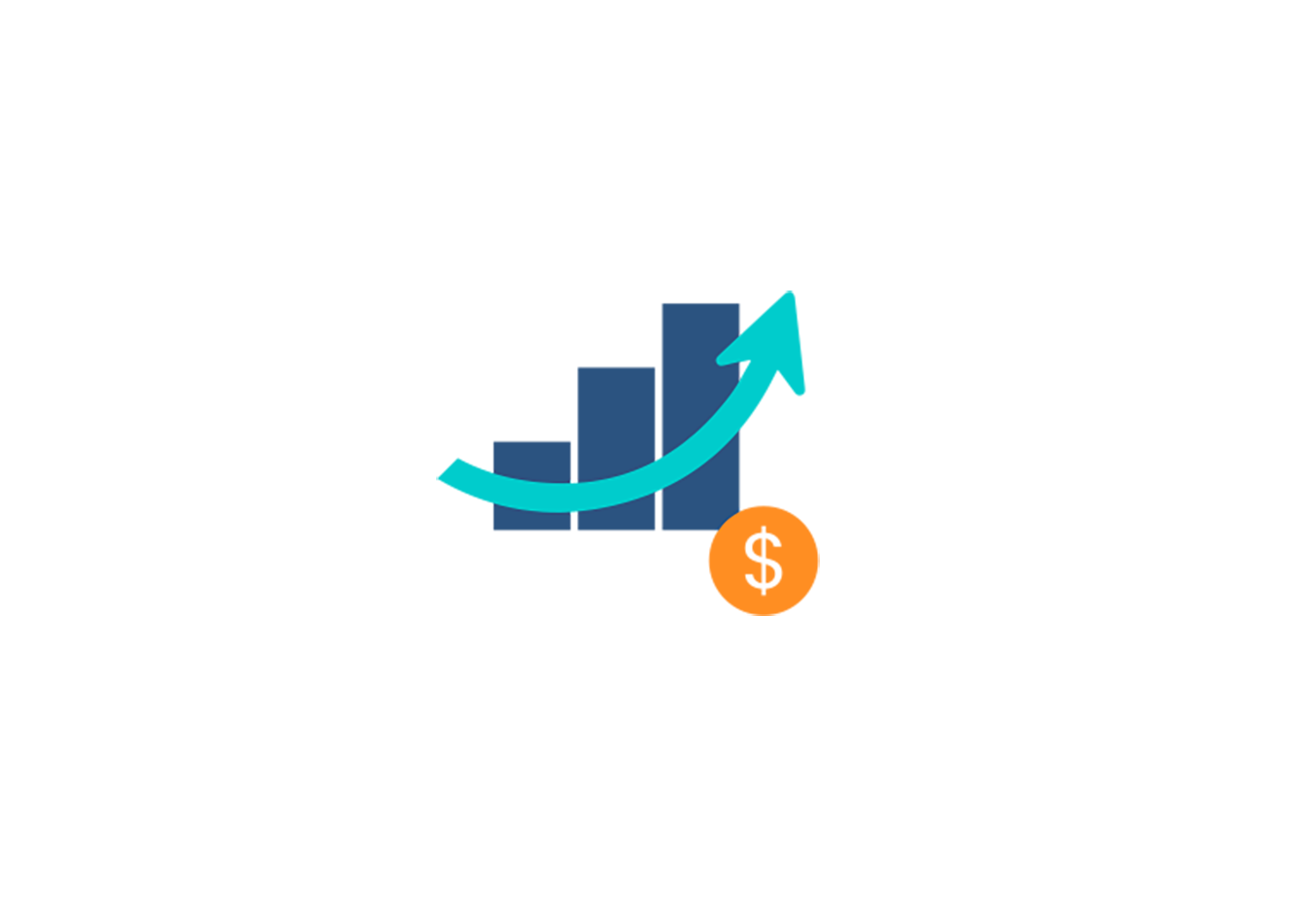 For Marketing
Use a number with 469 area code to launch highly effective local marketing campaigns.
Access Powerful VOIP Features with your Dallas Business Phone Number
Other Texas area codes
To cater to the growing population, the area code 469 is overlaid with two other area codes, namely 214 and 972. Area code 945 has also been assigned for these areas, starting from 2021. Other notable Texas area codes surrounding 469 are as follows: 254 (Killeen, Temple, Waco, Belton, etc.), 817/682 (Fort Worth city and the western parts of DFW metroplex), 940 (Denton and Wichita Falls areas), and 430/903 (northeastern Texas).
Area Code 469 Phone Number FAQ
Where is area code 469?
The 469 area code is located in Texas and it, together with overlay area codes 214, 972, and 945, cover the city of Dallas. It also serves counties located in the eastern parts of the DFW metroplex, including Collin, Rockwall, Dallas, Denton, Kaufman, and Ellis. Some of the major cities in these counties are Frisco, Grand Prairie, Allen, Crandall, Addison, Cedar Hill, Royse City, and Red Oak, among others.
What time zone is the 469 area code located in?
Area code 469 and its overlay codes come under the Central Time Zone (CT). It follows UTC−06:00 (subtracting six hours from Coordinated Universal Time) when Standard Time is observed.
How to make a call to the 469 area code?
If a caller is calling locally within the 469 area zone, they can use a 7-digit dialing code where they do not need to add the area to make the call. They can simply dial the 7 digits making up the phone number, usually presented in this form: XXX-XXXX.
If a caller is calling from outside the region and still within the United States, they use 10-digit dialing consisting of the 3-digit area code and the 7-digit phone number, usually presented in the following form: 469-XXX-XXXX.
If a caller is calling from outside the United States, they use an 11-digit dialing format consisting of the US country code (+1), the 3-digit area code (469), followed by the 7-digit phone number. The structure is usually presented as: +1 (469) XXX-XXX.
Do I need to have an address in Dallas to purchase a phone number with a 469 area code?
No, you can purchase a 469 code area number wherever your company is located, whether it be the US, Canada, or the rest of the world.