Get a 323 area code phone number in Los Angeles
Instantly use your Los Angeles number from any device: desktop, laptop or smartphone
Make unlimited calls to the US, Canada, and 50 other countries for no extra cost
Take advantage of 70+ useful phone system features including: Custom greetings, Call forwarding, IVR press 1, press 2, Call recording, etc.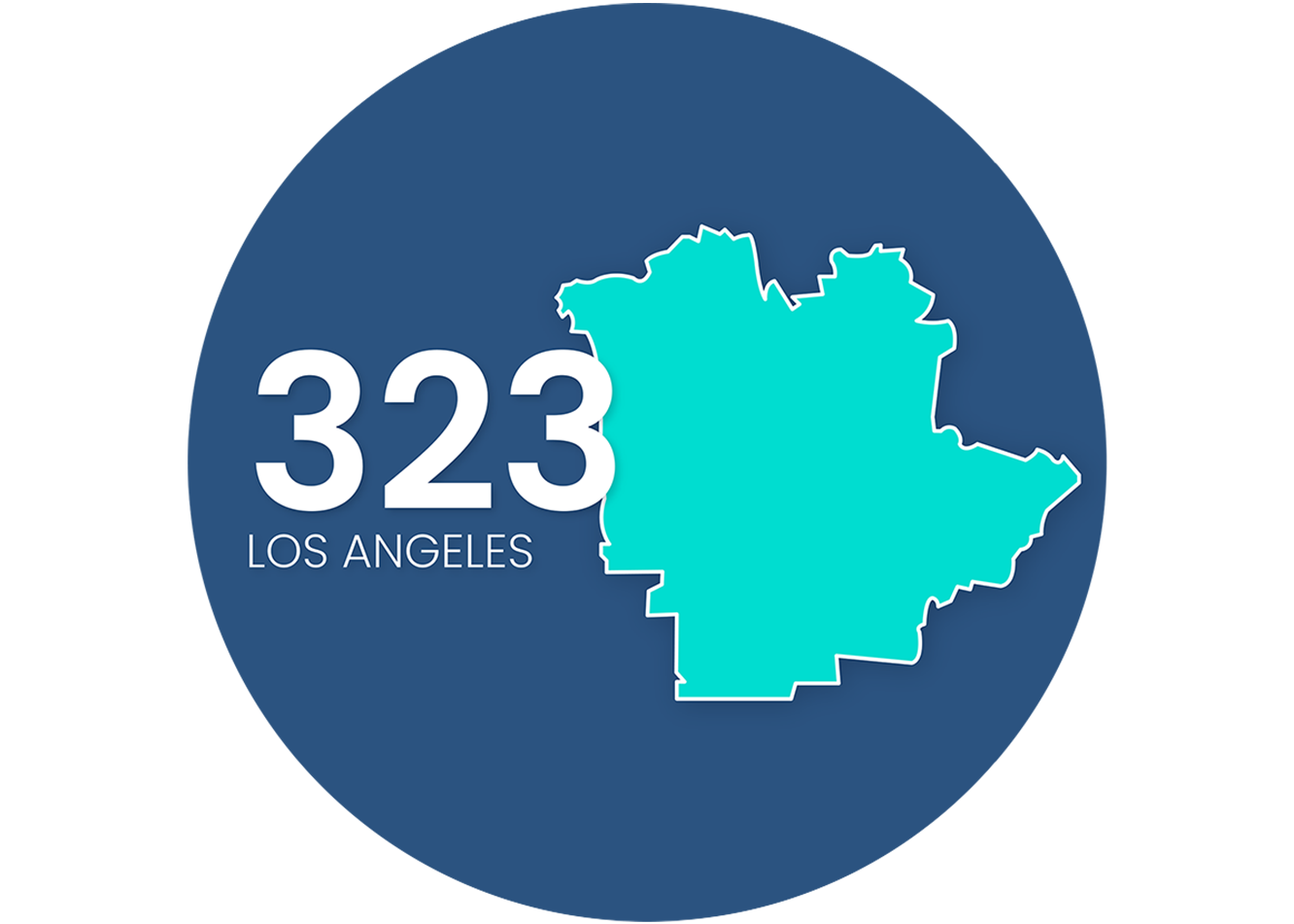 How to easily get a 323 area code phone number
//= $urls['signup'] ?> //= $t['headOfPage']['btnCtaP1'] ?>//= $t['headOfPage']['btnCtaP2'] ?>
Become a business star in the City of Stars with a 323 phone number
Los Angeles, more popularly known as LA, is the largest city in California and the second-most populous city in the US. With Hollywood in the heart of LA, it is home to the world's most thriving entertainment industry making it a favorite with tourists and movie fans alike. The 800 plus museums, art galleries, and numerous other tourist attractions, make it a mecca for culture. When it comes to business and international trade, LA is second to none. It houses several Fortune 500 companies and offers business opportunities in technology, digital media, fashion, and other sectors. As no surprise, Los Angeles is a preferred business location for start-ups as well as established brands.
You can now establish a virtual business presence in the City of Stars by opting for Ringover's phone lines with area code 323. This opportunity allows you to manage your business calls and develop your business in LA, not to mention the authenticity and local trust your business will enjoy.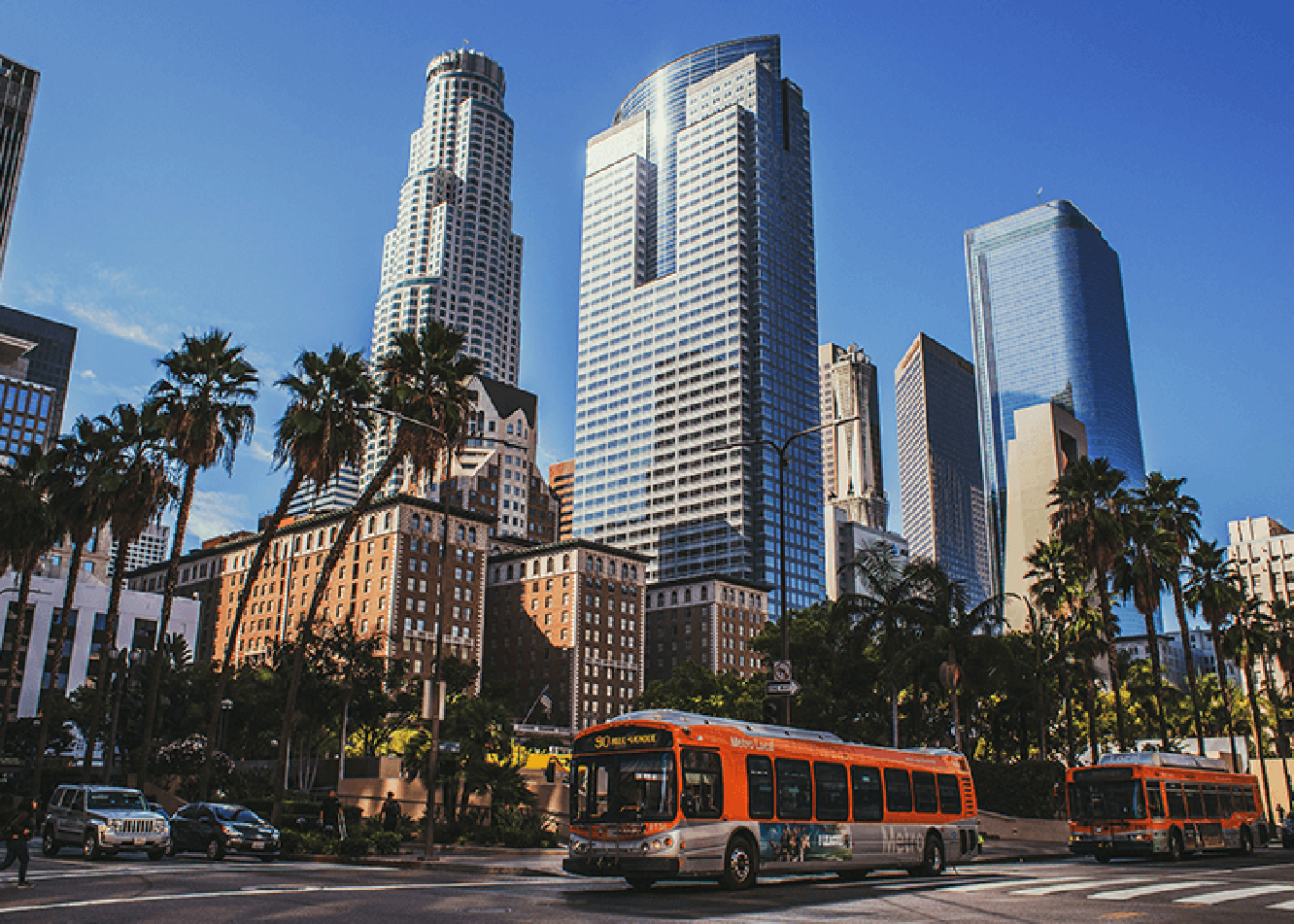 Why choose a 323 area code for your business?
Reach a population of over 4 million with a 323 phone number
Get a Los Angeles phone number with a 323 area code to display your local presence in the area of over 4 million people, in places like South Gate, Montebello, Huntington Park, and Bell Gardens, among others. With this number, you can also increase your access to nearly 40 million people residing in the entire state of California. This is a powerful area code since approximately 10% of California's population lives in the 323 area.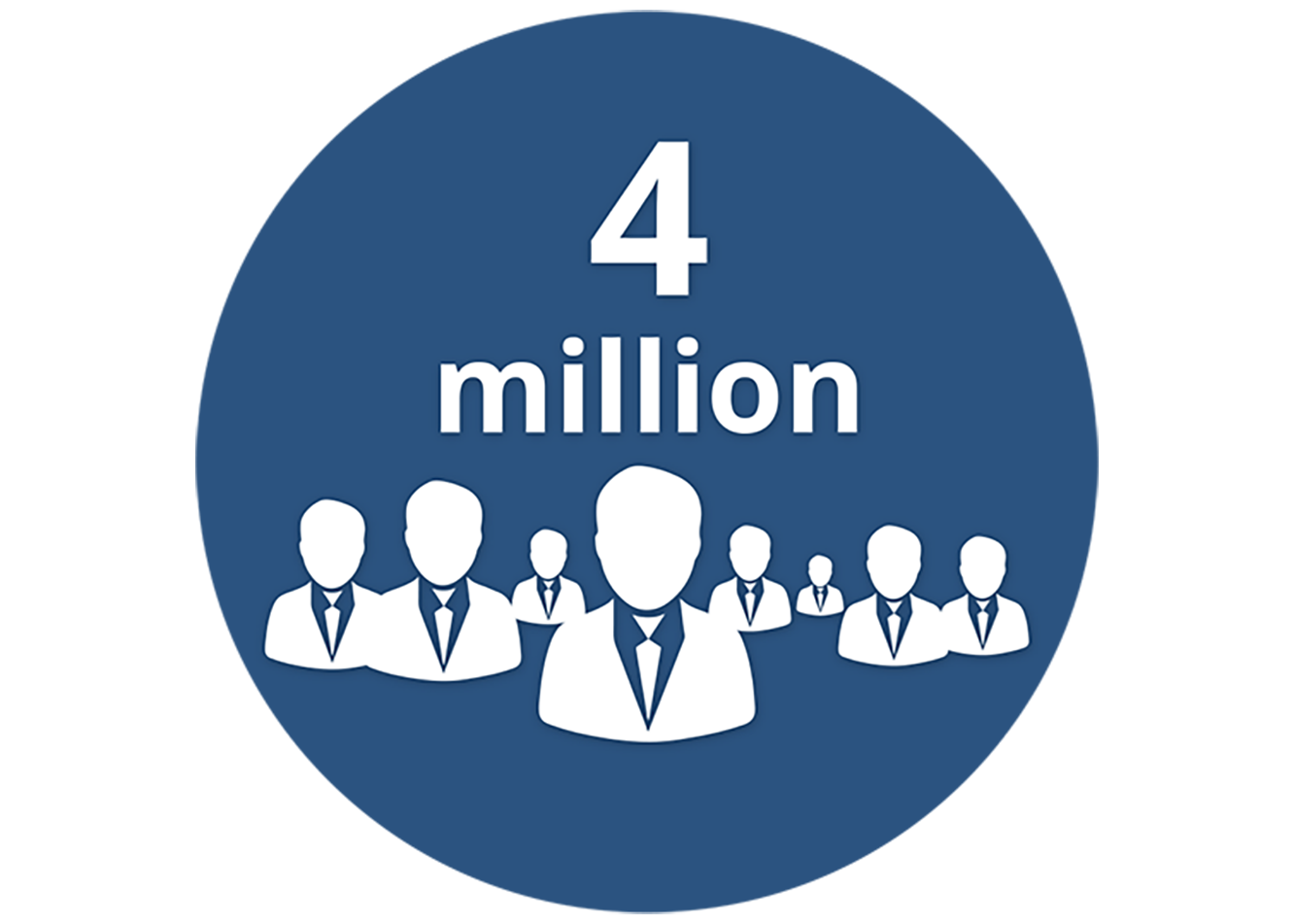 Easily setup your Virtual Company in Los Angeles
One of the best ways to expand your business to the City of Stars is by establishing your virtual presence there. Ringover's phone lines with area code 323 can allow you to do that. You don't need an office in LA to carry out your business operations there. All you need to do is opt for a local number. Yes, it is that easy, indeed!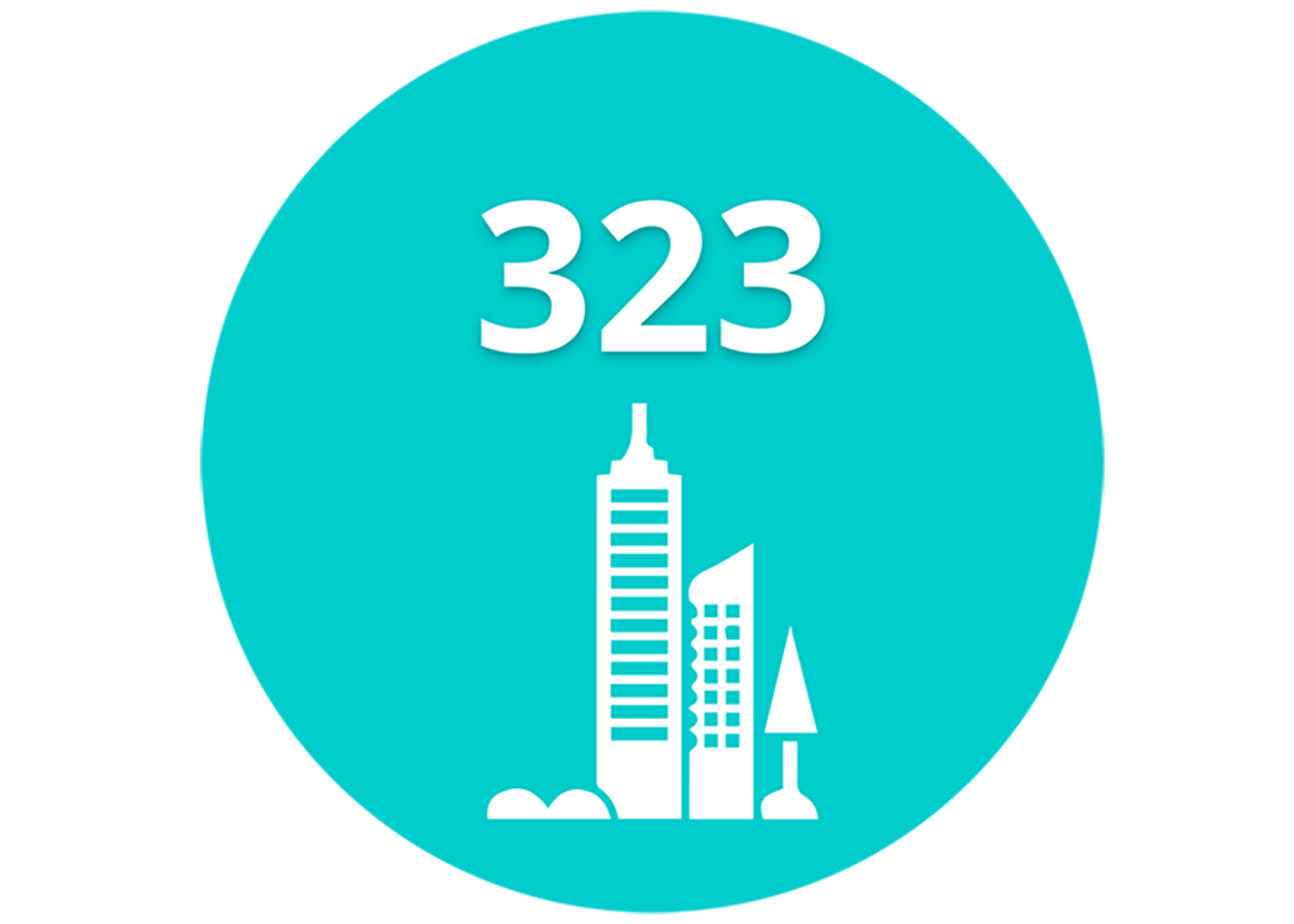 Increase the performance of your local advertising in Los Angeles
Ringover's Los Angeles phone numbers with area code 323 make it easier for you to run advertisement campaigns in the city. While running ad campaigns, you can opt for different local numbers for each advertisement. Ringover's business phone lines have smart features like call tracking analytics, which gives you actionable insights into how each ad is performing and ultimately, the ROI.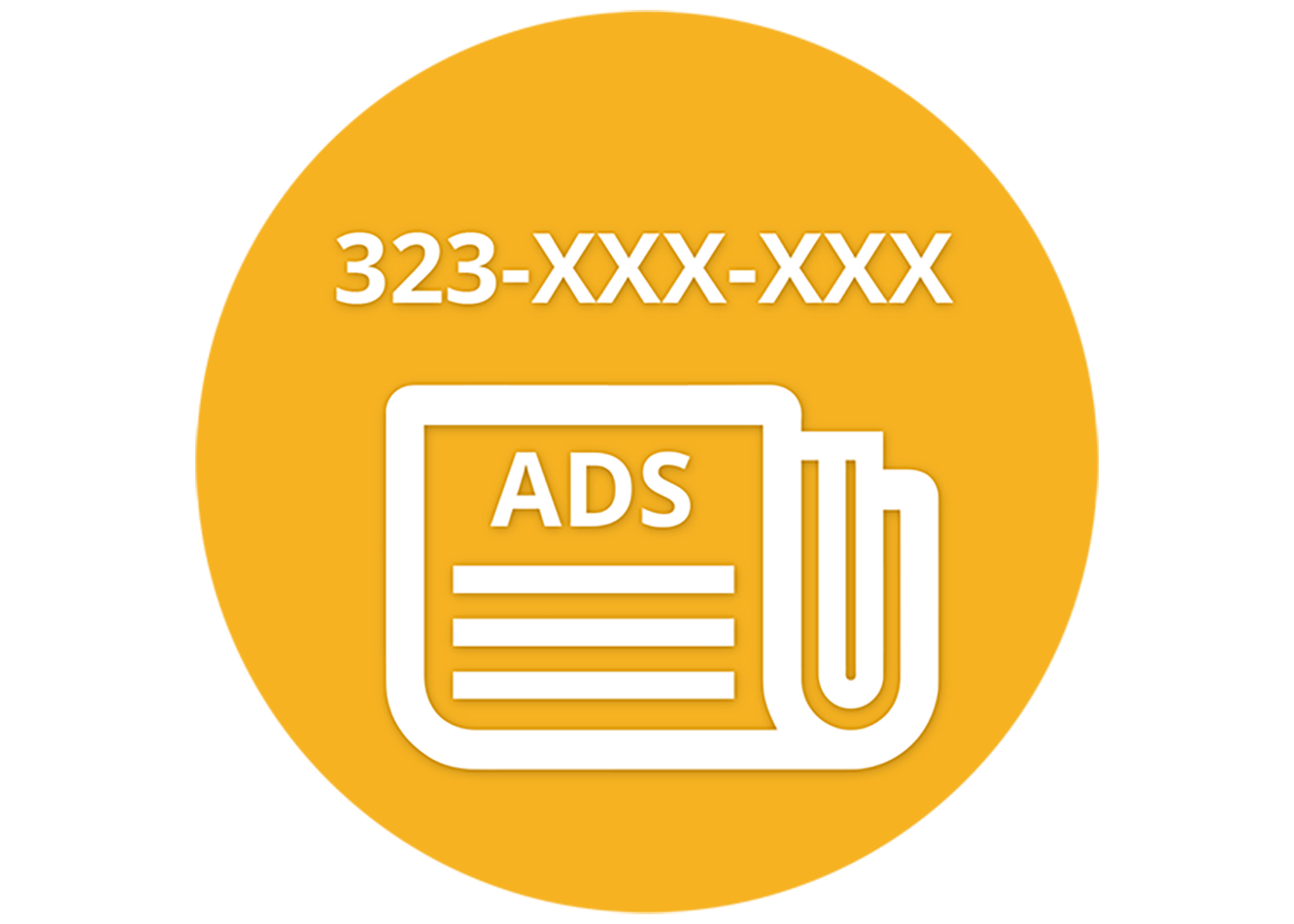 Improve cold calling campaign results by using a 323 number
Business phone numbers with local area codes often help instill trust and familiarity in customers, especially when you make telemarketing calls to boost your business. Having a Los Angeles number with area code 323 will give your cold calling campaigns added momentum. With Ringover, you can use multiple local phone numbers, which will not only bolster your campaigns, but also improve the call pick-up rates.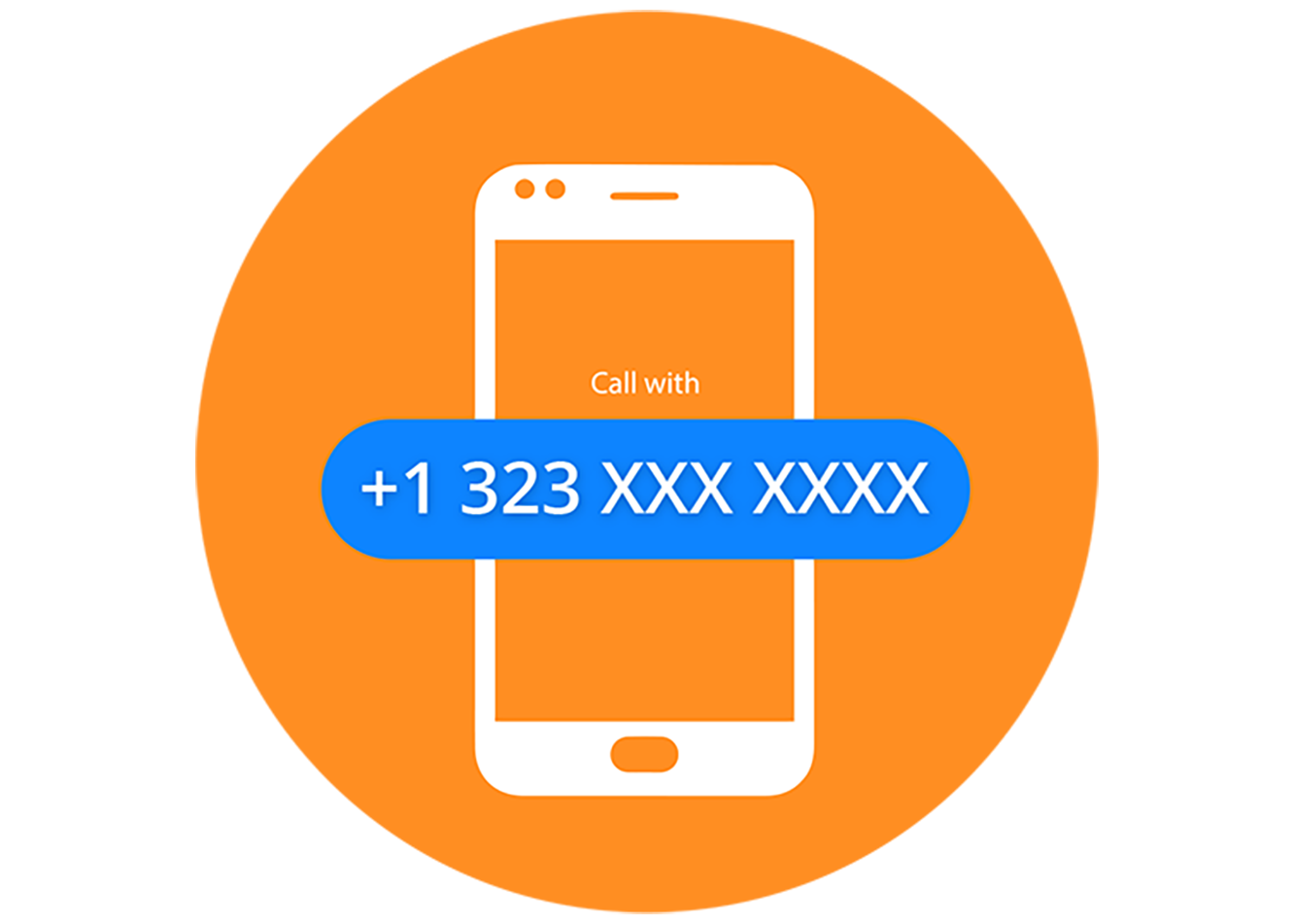 3 easy steps
To get a 323 area code phone number
and use it for your Business
STEP 1
Choose your number
STEP 2
Receive and make unlimited call instantaletly from any Desktop, Laptop or Mobile
STEP 3
Use great feature for your business like custom greetings, IVR, call forwarding, call recording…
Practical ways businesses use
323 area code numbers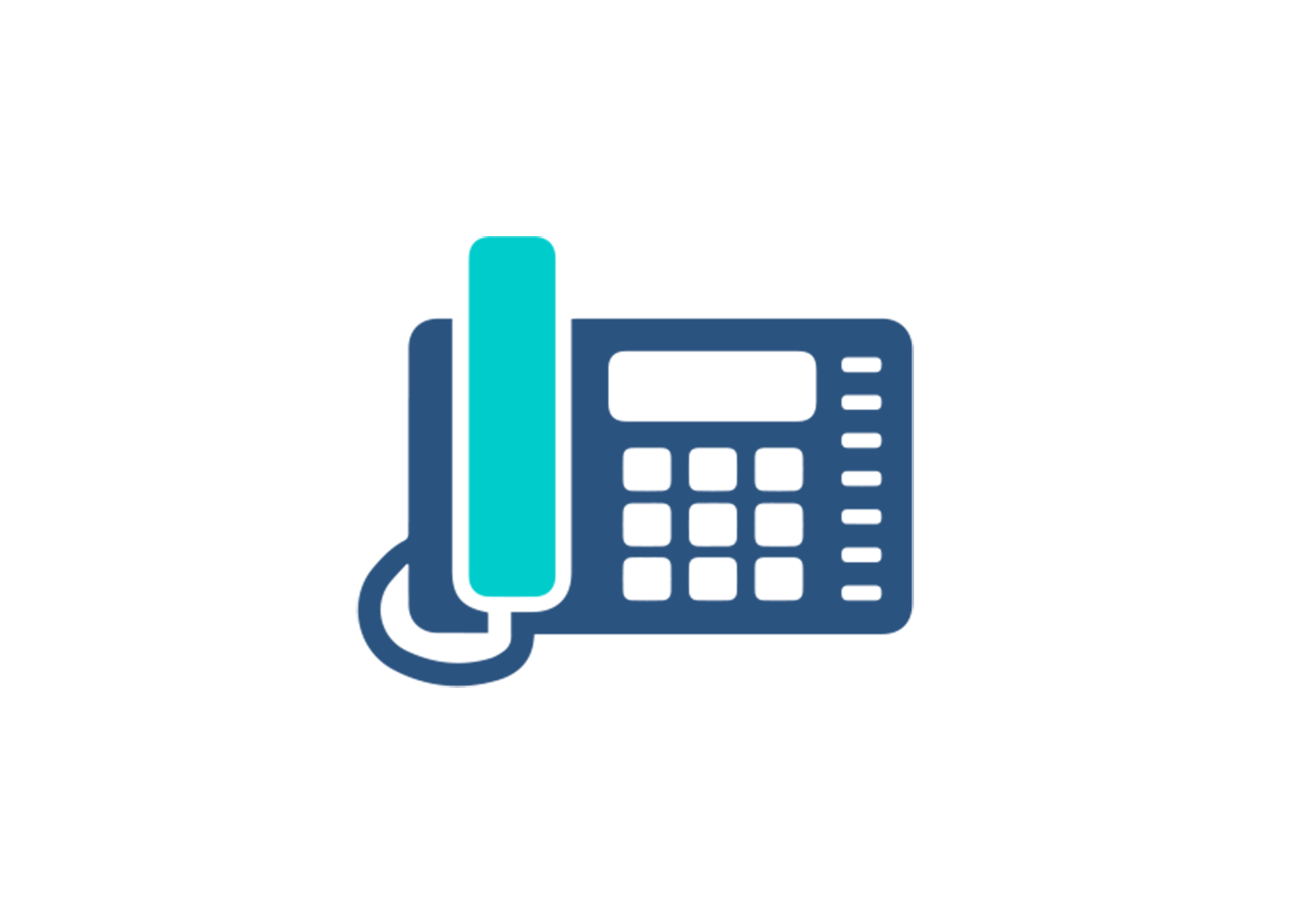 For a single business phone line
Use your 323 business phone number as a direct phone line so your colleagues, partners, or suppliers can reach you directly.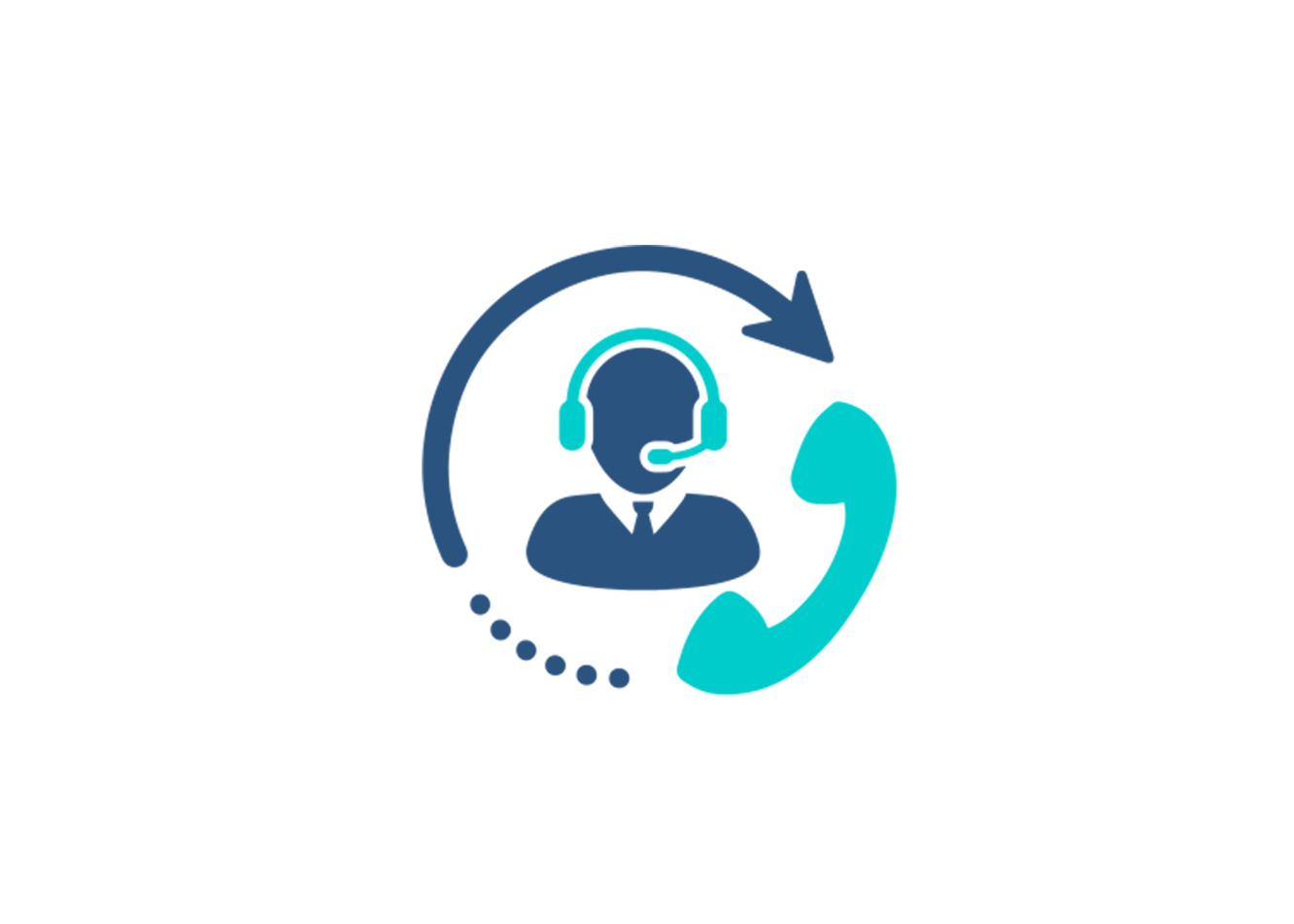 As a customer service number
Promote strong proximity to your customers. Let your customers in Los Angeles, South Gate, Montebello, Huntington Park, Bell Gardens, Florence-Graham, and Bell areas call their local 323 number to reach you.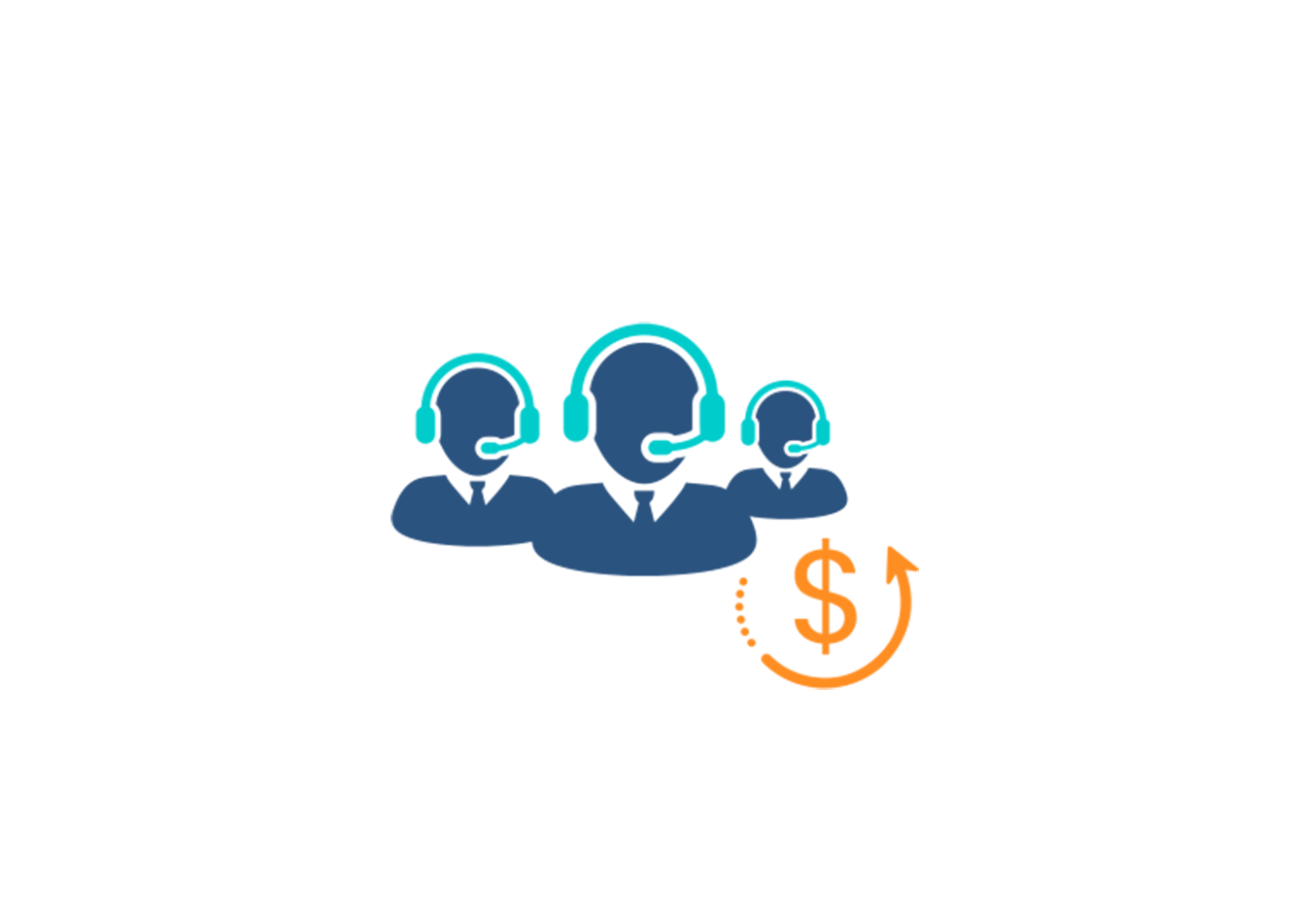 For your sales department
Make call campaigns to find new customers? Use a local 323 number to maximize your pick-up rate in the area and improve your cold calling results.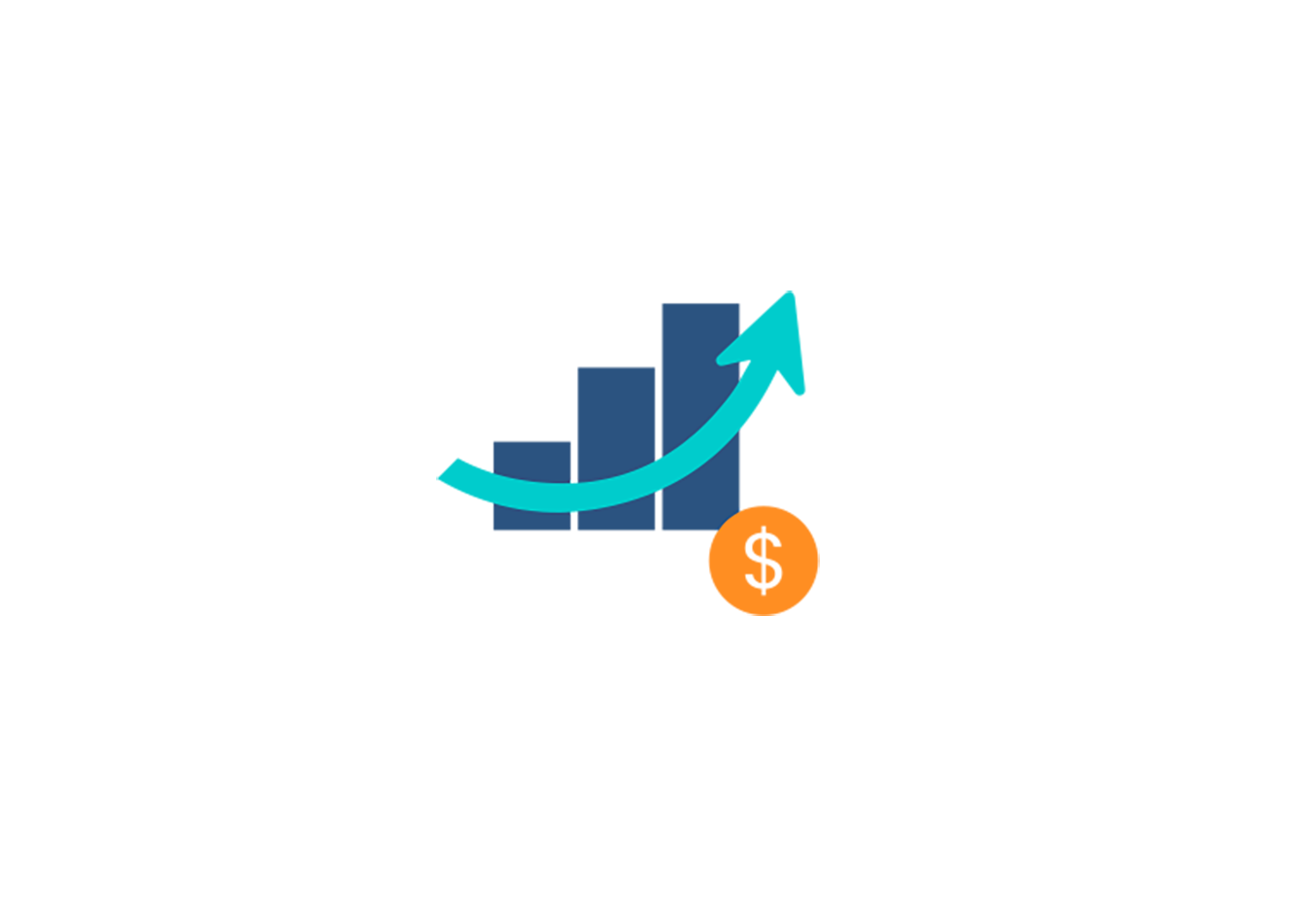 For Marketing
Use a number with 323 area code to launch highly effective local marketing campaigns.
Access Powerful VOIP Features with your Los Angeles Business Phone Number
Other California area codes
In addition to 323, the area code 213 also serves Los Angeles, including the central business district and other downtown areas. Neighboring area codes include 818 and 747 which cover the San Fernando Valley region. San Gabriel Valley and nearby locations are served by the 626 area code. Other major neighboring area codes include 562 (Orange County and Long Beach) and 310 and 424 (South Bay and West Los Angeles).
Area Code 323 Phone Number FAQ
Where is area code 323?
Area code 323 is one of the two major area codes that serve several parts of the city of Los Angeles, CA. It covers a number of cities and neighborhoods in the region, including Bell, Bell Gardens, South Gate, Huntington Park, Florence-Graham, and Montebello, to name a few. Other prominent localities served by area code 323 include Highland Park, Monterey Park, View Park−Windsor Hills, and Maywood, among others.
What time zone is the 323 area code located in?
The cities and neighborhoods in LA covered by 323 area code are located in the Pacific Timezone (PT).
How to make a call to the 323 area code?
If a caller is calling locally within the 323 area zone, they can use a 7-digit dialing code where they do not need to add the area to make the call. They can simply dial the 7 digits making up the phone number, usually presented in this form: XXX-XXXX.
If a caller is calling from outside the region and still within the United States, they use 10-digit dialing consisting of the 3-digit area code and the 7-digit phone number, usually presented in the following form: 323-XXX-XXXX.
If a caller is calling from outside the United States, they use an 11-digit dialing format consisting of the US country code (+1), the 3-digit area code (323), followed by the 7-digit phone number. The structure is usually presented as: +1 (323) XXX-XXX.
Do I need to have an address in Los Angeles to purchase a phone number with a 323 area code?
No, you can purchase a 323 code area number wherever your company is located, whether it be the US, Canada, or the rest of the world.