Business phone system
What is SIP Trunking? Discover how it works with its benefits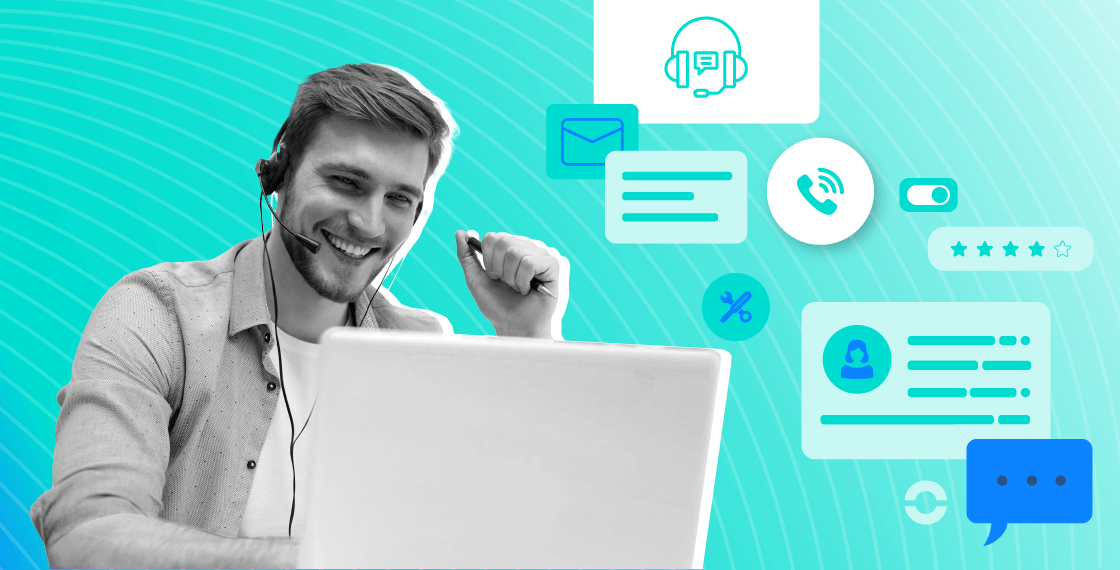 The impact of the Internet on business communications is obvious. From instant messaging, to video conferencing and of course IP telephony (Internet Protocol), telecommunications powered by the Internet are more present than ever in our daily lives.

If you have already done research on implementing communication tools in your company, you've probably seen the term "SIP trunking", sometimes described as "SIP trunk" or "SIP call".

What is "SIP trunking"? What is it used for? How does it work and what are its advantages? How to choose the right SIP trunk solution? We'll cover all these questions in this article. Keep reading for advice on choosing the SIP trunking solution most adapted to your company and to your needs.


Try SIP trunking for free
What is a SIP Trunk?
A SIP trunk, sometimes called a "SIP Account", is the link that allows a company with an internal Internet-based telephony system (IP PBX) to route its telephone communications to the public network.

It takes the form of channels established between its internal telephone system and the Internet network. It corresponds to the old T0/T2 copper channels used when the communications went through traditional telephone systems (PABX).





The higher the number of channels, the more the SIP trunk allows. As a result, many communications can happen simultaneously.


How does a SIP Trunk work?
When you make a call, the SIP session goes through your IP PBX switchboard and is transmitted to the SBC ("Session Border Controller"), the equipment which enforces the security of your telecom provider's network. To put it simply, the SBC is to your telecom network as a firewall is to your computer.

The SBC is responsible for securing and ensuring the quality of communications. The call then arrives at the proxy which chooses the best routing path, then transmits it to a second SBC dedicated to the operator. The operator's SBC then routes the call to the contact you're trying to reach. If the latter is available, the call can start! Here's a diagram illustrating this process:



Who is SIP trunking for?
The SIP trunk is essential to make and receive calls from outside when the company has its own IP-based telephony system (IP PBX). Very generally, small companies are more inclined to use hosted offers such as Centrex, while larger companies can set up internal IP PBX.
What is the purpose of Trunk SIP?
The main objective of the SIP Trunk is to replace the links with the switched telephone network (PSTN) and its analog lines, which are based on the ISDN (Integrated Services Digital Network). The PSTN, widely used since the 80's, provides voice channels using a physical copper network.

Unlike PSTN, Trunk SIP is based on VoIP technology, allowing the support of new communication modes such as instant messaging or video conferencing.

That's why SIP trunking is an interesting option for any company looking to modernize its communication, especially those with a limited budget. More simply, the SIP trunk allows the transmission of communications between a company and the public network, via a high-speed and secure Internet connection. It allows simultaneous calls using SIP protocol. Sip trunking is categorized by the number of channels, which determines the number of simultaneous communications possible (from 2 to more than 60 channels depending on the type of installation).
What is the difference between SIP and VoIP?
If you're considering what choice to make between SIP and VoIP, you're most likely considering a switch to IP telephony. While it may be tempting to lump SIP trunking and VoIP in the same group, there are key differences between the two.

SIP refers to the set of rules and technical conditions that structure communications, i.e. establishing a "session" between two or more participants, modifying this session, and finally terminating it.

In other words, it is the technical means for the transmission of telephone calls. It is also possible to transmit the voice over a non-dedicated link, but this could alter the quality of the call.
The advantages of SIP trunking for your company
In combination with VoIP, SIP trunking offers many options to the company telephony compared to a traditional telephony of type PABX or ISDN (T0/T2). SIP trunking allows you to benefit from the advantages of IP telephony compared to traditional telephony.
Reduced communication costs
SIP Trunking also benefits from certain advantages of VoIP, like free internal calls. Moreover, the IP telephony is less expensive, so you pay less per minute compared to analog. The strong point of SIP trunking is that it offers the possibility to choose an operator, increased competition that favors consumers.
Simplified implementation
You don't need to replace your already installed equipment if you want to switch to SIP trunking. Moreover, thanks to , you can keep your number despite changes of operators. Compared to the old analog trunks, SIP trunking is much simpler to set up, especially since it unifies all the communication channels: telephony, videoconference, etc.
Scalable system
You have total control over the management of your calls and your users. You can add or delete lines or numbers quickly and easily, and manage their allocation.
Increased productivity
Unified communications enable improved productivity and efficiency, facilitating collaboration (especially through computer telephony integration (CTI)), and mobility. That's why VoIP is particularly useful in a context.
Quality and secure communications
With a stable Internet connection and a well-configured work environment, you don't have to worry about quality issues with your .
Flexibility
With SIP trunking, you can freely add or remove channels according to your business needs and objectives. Moreover, this system gives you the possibility to centrally (single contract) and easily (without physical intervention) upgrade all your communications. SIP trunking facilitates the transition of the most traditional companies from analog to digital. Newcomers to SIP trunking benefit from modern communication services, while continuing to use certain of their original telecommunications infrastructures (PBX for example).
Can your company benefit from SIP trunking?
Regardless of the sector in which your company operates, it can benefit from SIP technology. SIP trunking is a service suitable for any type of business, of any size. The use of such a service facilitates the operation of a wide range of applications and helps increase the productivity and performance of your teams.

As you can see, SIP trunking is a flexible, reliable and fairly lightweight service. In other words, you won't have to worry about the technical aspects of your infrastructure, and you'll have more time to focus on your business. All you need is an in-house IP PBX! And if you don't have one, you can always benefit from the advantages of SIP trunking by opting for a 100% hosted solution such as Ringover.


How to choose a Trunk SIP solution?
Here are the key points to choose your SIP Trunk:
Ensure network availability and security (Proxy or SBC)

Plan a routing on a back-up link

Respect the regulations in force (management of emergency calls, number portability...)
Generally, IP telephony operators offer SIP trunking solutions in the form of a monthly subscription. The prices of these offers are fixed according to the number of channels the company needs. To understand what you'll need, you must first evaluate the maximum number of calls received and transmitted simultaneously in a day. You will then be able to determine the most suitable offer for your needs.

Let's imagine that during the peak of activity of a day, you receive or transmit 15 calls simultaneously, you will then need 15 SIP channels.





With the end of the PSTN in 2025, Trunk SIP and more globally VoIP will replace traditional telecom networks. Ringover integrating telephony, call center functionalities, video, text messaging, and instant messaging, is the communication solution adapted to all types of companies.

Modernize your business telephony while reducing your costs! No hardware is required: all you need is a computer or a smartphone connected to the Internet to start making and receiving unlimited calls! With Ringover, it's easy! Take advantage of many communication services such as international calls, conference calls, mobile calls, etc. To learn more about our solution, test it free for seven days, or contact a sales representative.