Get a 813 area code phone number in Tampa
Instantly use your Tampa number from any device: desktop, laptop or smartphone
Make unlimited calls to the US, Canada, and 50 other countries for no extra cost
Take advantage of 70+ useful phone system features including: Custom greetings, Call forwarding, IVR press 1, press 2, Call recording, etc.
7-day free trial
Get your Tampa phone number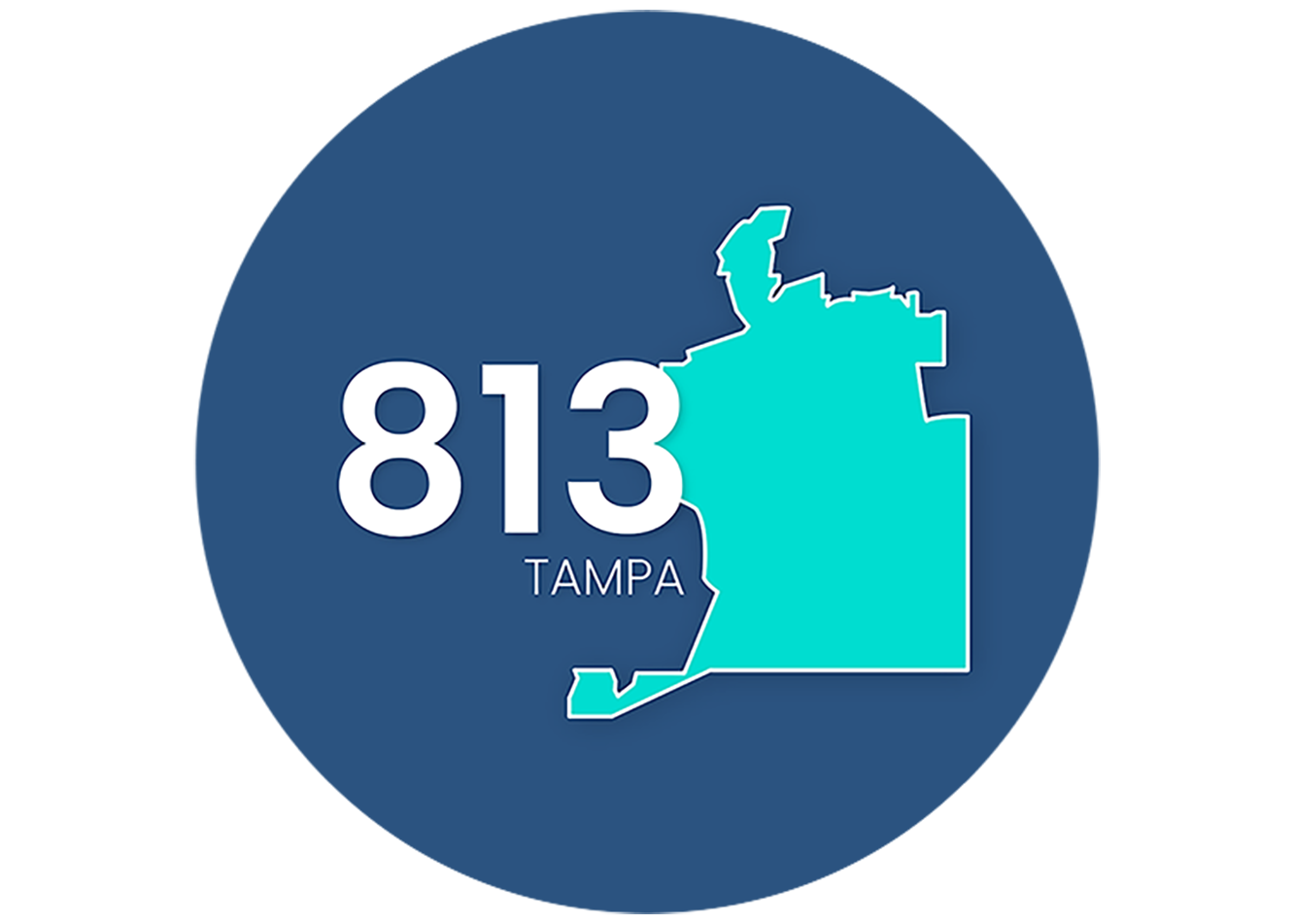 How to easily get a 813 area code phone number
//= $urls['signup'] ?> //= $t['headOfPage']['btnCtaP1'] ?>//= $t['headOfPage']['btnCtaP2'] ?>
Make your business flourish in Tampa with an 813 area code phone number
Tampa, a major city in the Hillsborough County of Florida, is popularly known as the Big Guava. Located on the western coast of the state, it forms part of the Tampa Bay metropolitan area and is the largest in the region and the third-largest in Florida. Famous for its animal parks, Gasparilla Pirate Festival, and an eclectic culture infused with Spanish and Cuban influences, Tampa is a great place for leisurely and business activities.
Diverse industries such as healthcare, retail trade, finance and insurance, defense, tourism, real estate, and technology thrive in the city. The Tampa Bay metropolitan area is a top South Atlantic location for business expansions, according to a 2017 survey by Site Selection Magazine. The favorable business tax structure is another reason why businesses prefer the city.
Ringover's 813 area code phone numbers save you from the trouble of physically relocating to the city. Get a virtual number and build yourself as a local brand in Tampa and other localities served by area code 813.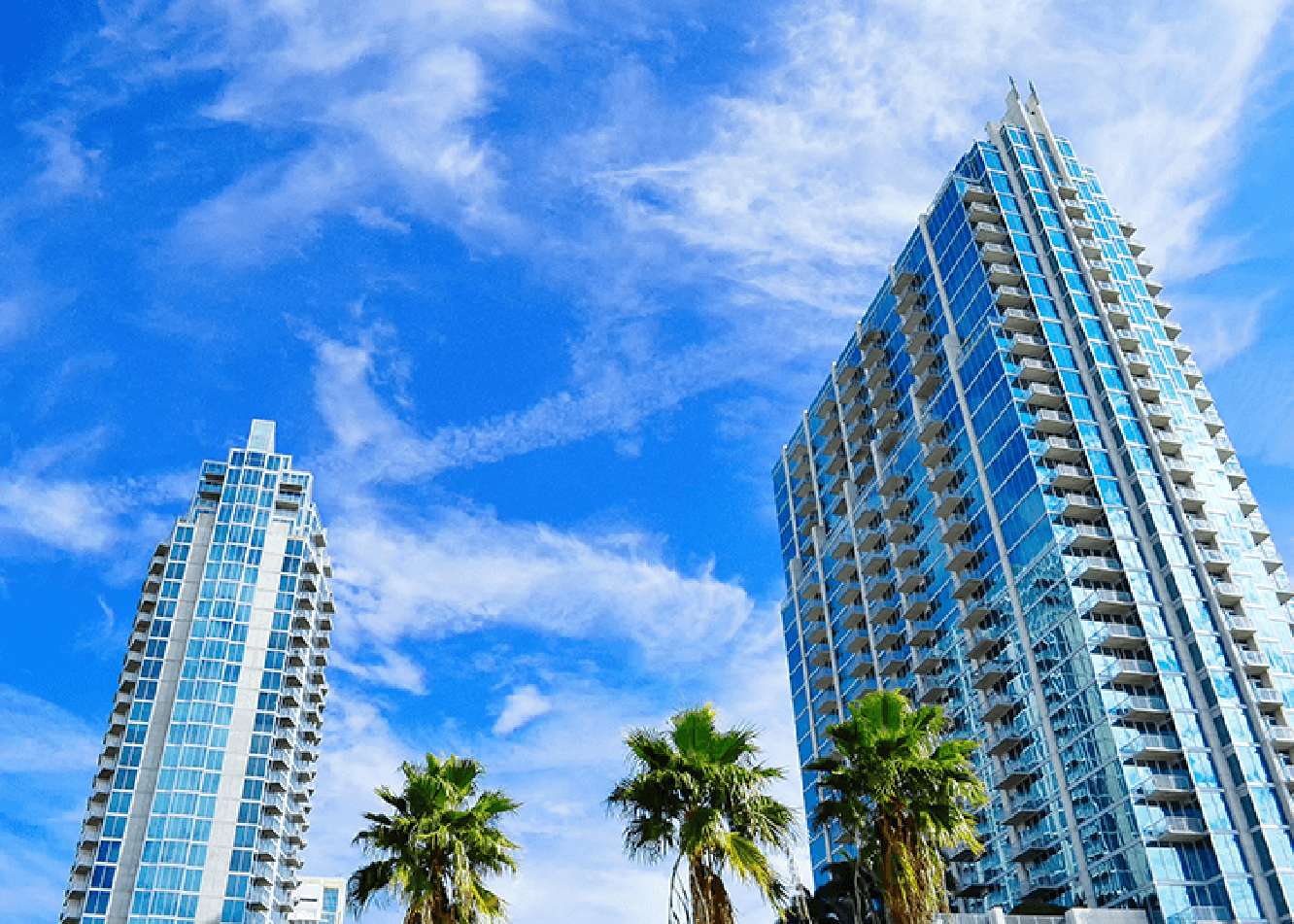 Why choose a 813 area code for your business?
Reach a population of around 1.5 million with a 813 phone number
Get a Tampa phone number with an 813 area code to display your local presence in all parts of Hillsborough County, which has a population of around 1.5 million. With this number, you can increase your access to around 400,000 people living in Tampa city. The 813 area code also gives you access to some parts of Pinellas and Pasco Counties, where thousands of people live. This is a powerful area code since a good portion of Florida's population lives in the 813 area.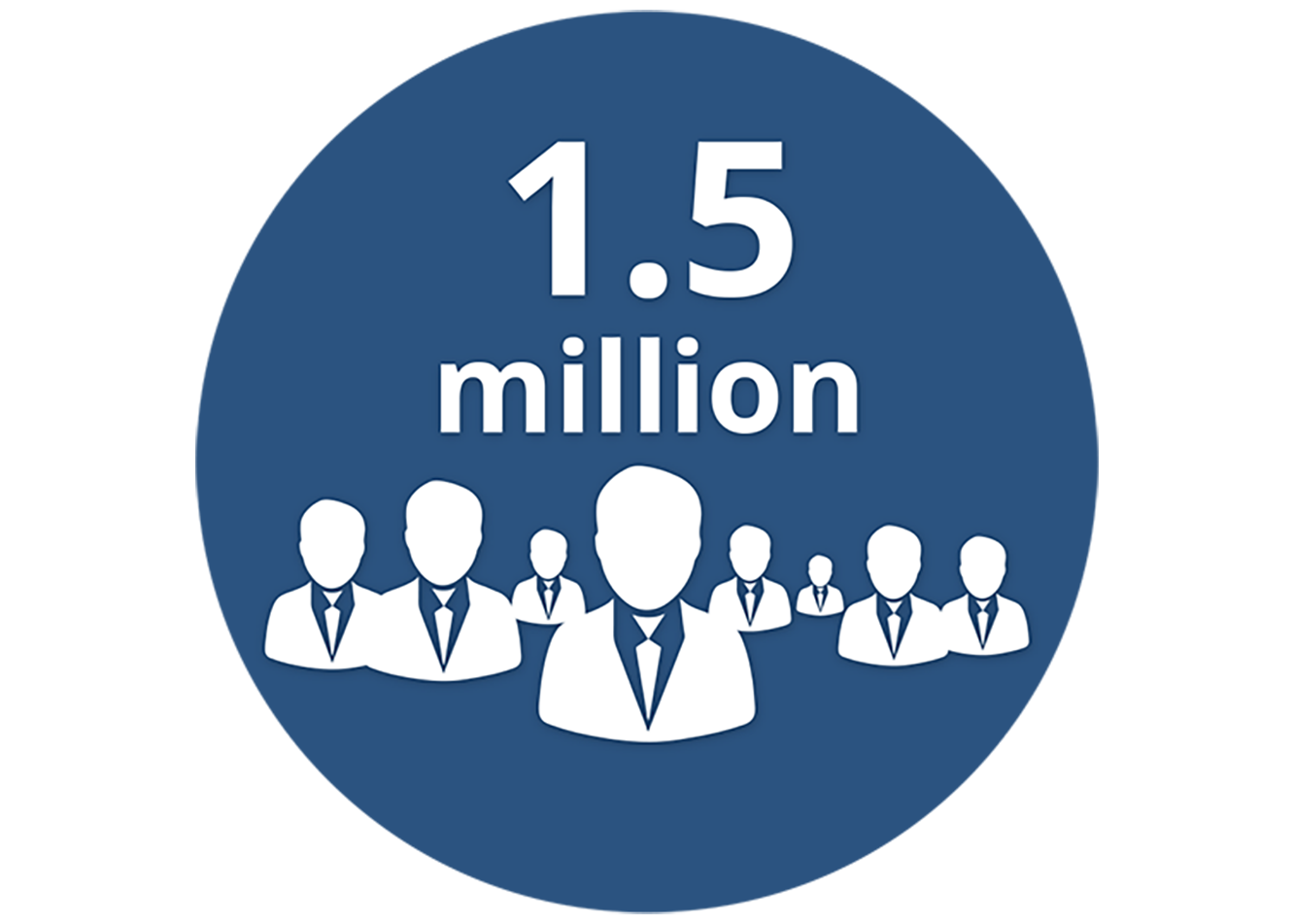 Easily setup your Virtual Company in Tampa
Why spend money and resources on a physical office in Tampa when you have the option to connect with the local population through virtual presence? Yes, you heard it right! As a front-runner in cloud-based phone systems, we understand the importance of connecting businesses with customers. Our virtual phone numbers with area code 813 will boost your connectivity as well as business growth in Tampa and its surrounding localities.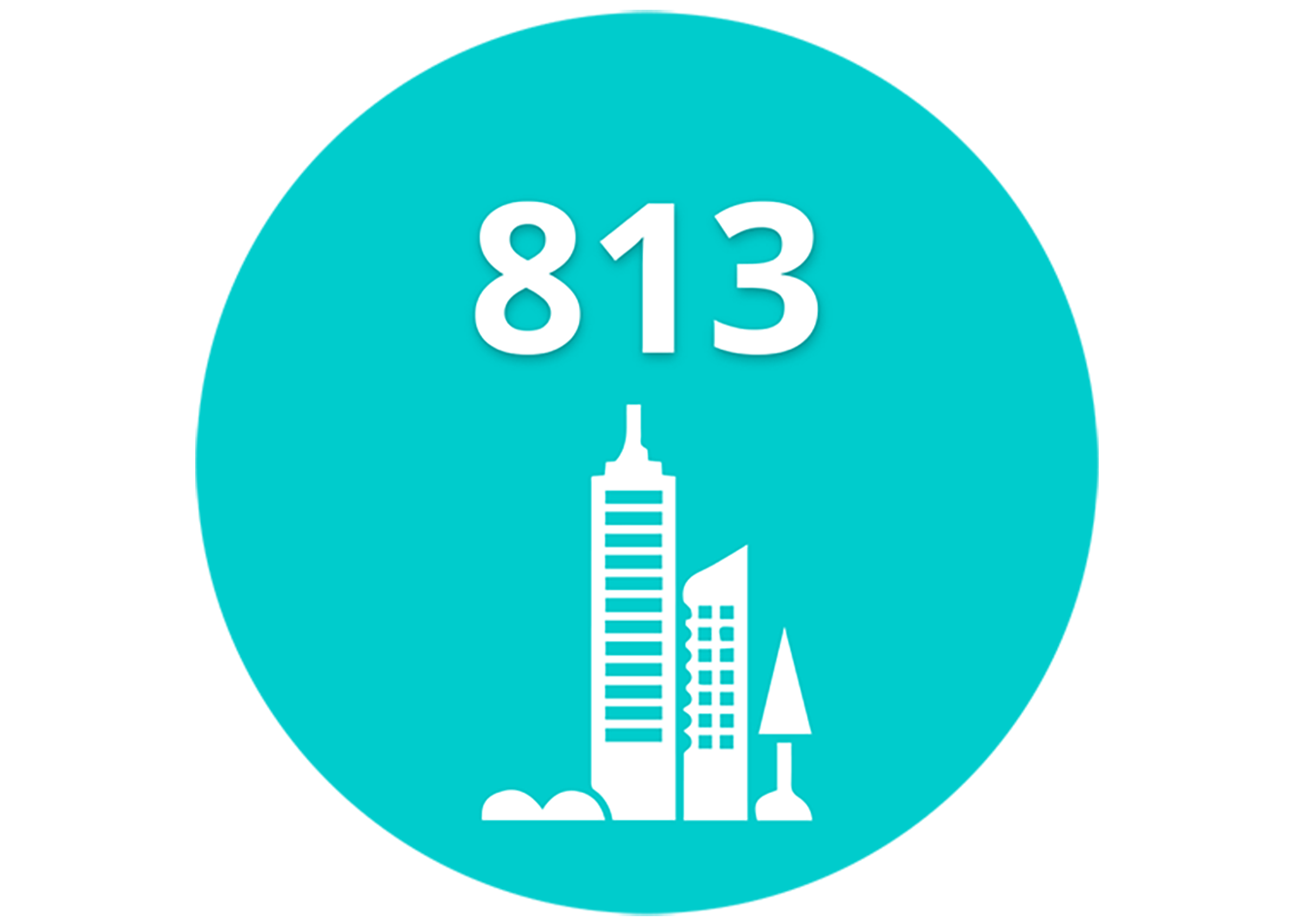 Increase the performance of your local advertising in Tampa
Do you want the residents of Tampa and other localities in Hillsborough County to recognize your local presence? Local ad campaigns are the best way to go. While it is important to place local ads targeting these areas, you must also keep track of the effectiveness and performance of your campaigns. Our 813 area code phone numbers equipped with built-in analytics tools help you achieve both.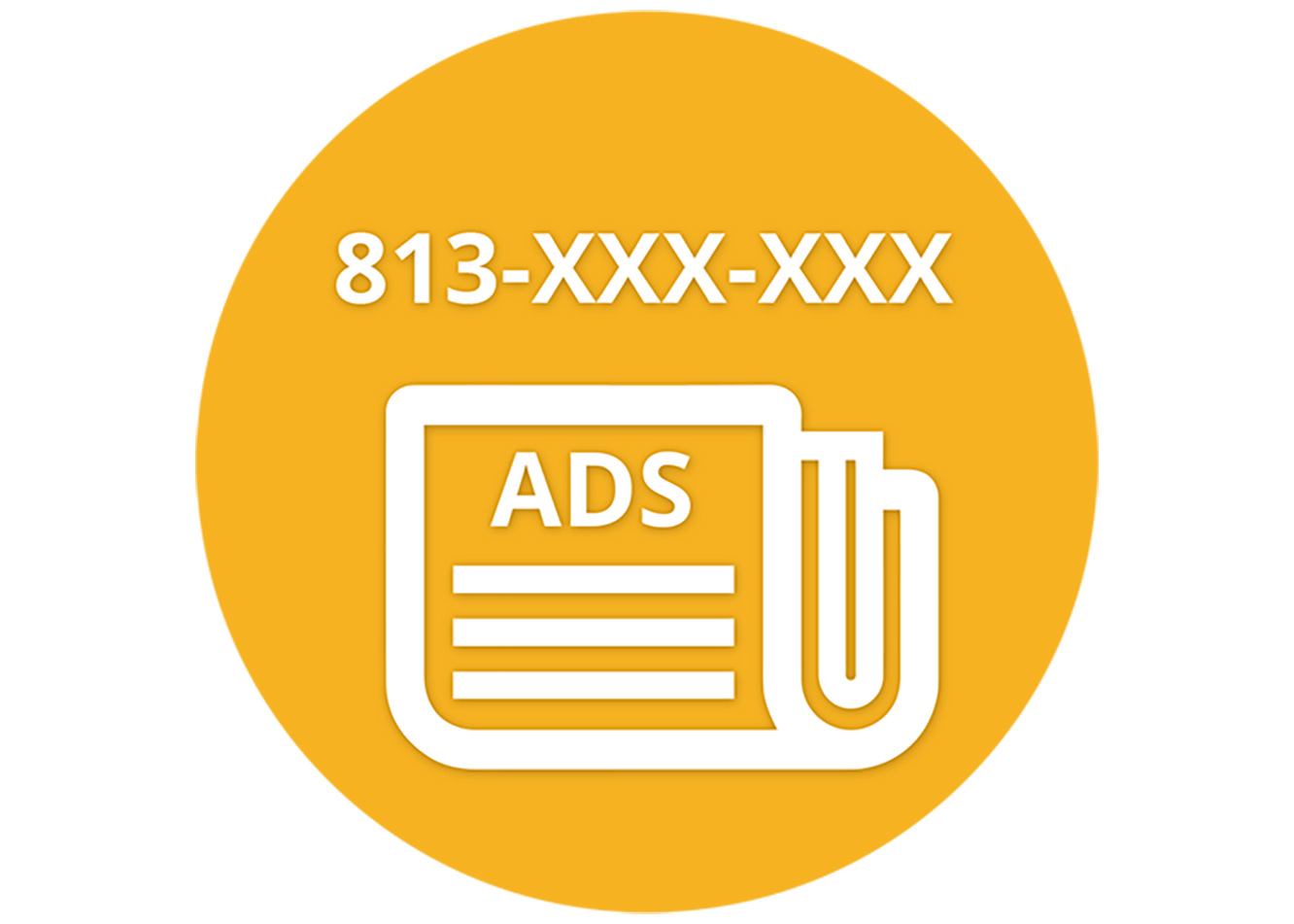 Improve cold calling campaign results by using a 813 number
Getting customers to pick calls and respond to your sales pitch is harder than it sounds. Even the most well-thought-out cold calling campaigns are likely to fail if you keep calling customers from non-local phone numbers. Looking to connect with the local population in Tampa? Choose 813 area code local numbers from our vast inventory and give momentum to your cold calling efforts.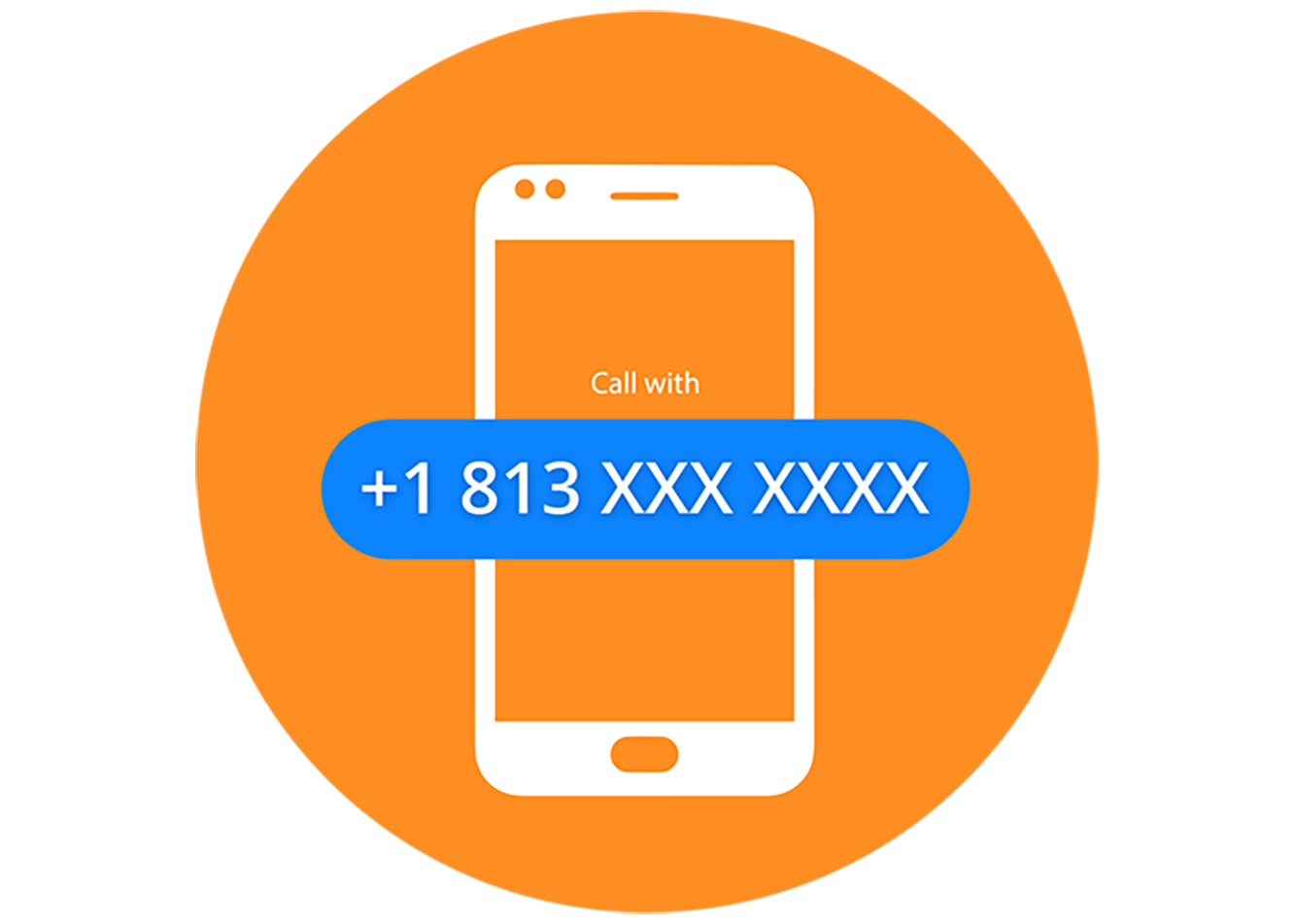 3 easy steps
To get a 813 area code phone number
and use it for your Business
STEP 1
Choose your number
STEP 2
Receive and make unlimited call instantaletly from any Desktop, Laptop or Mobile
STEP 3
Use great feature for your business like custom greetings, IVR, call forwarding, call recording…
Practical ways businesses use
813 area code numbers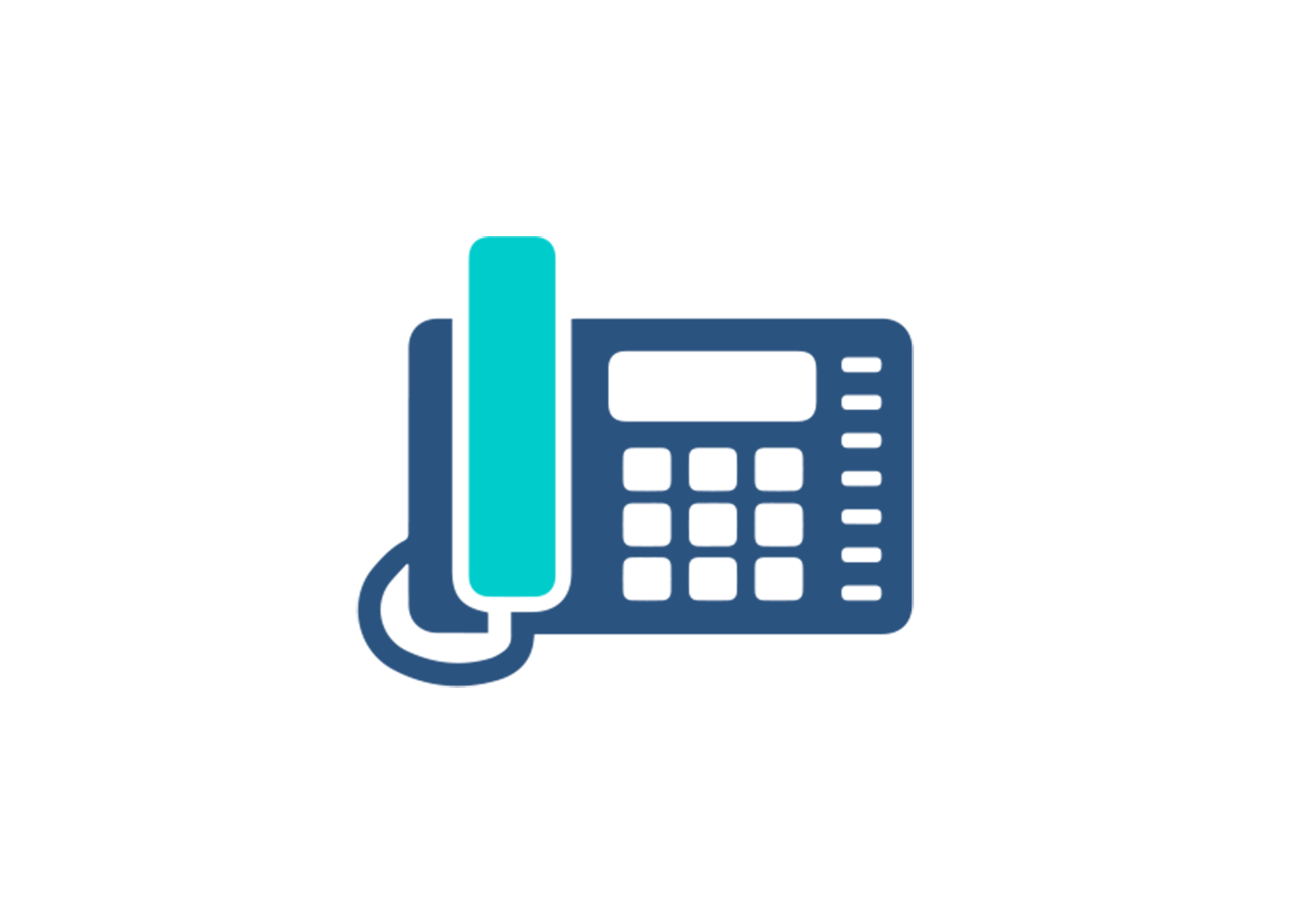 For a single business phone line
Use your 813 business phone number as a direct phone line so your colleagues, partners, or suppliers can reach you directly.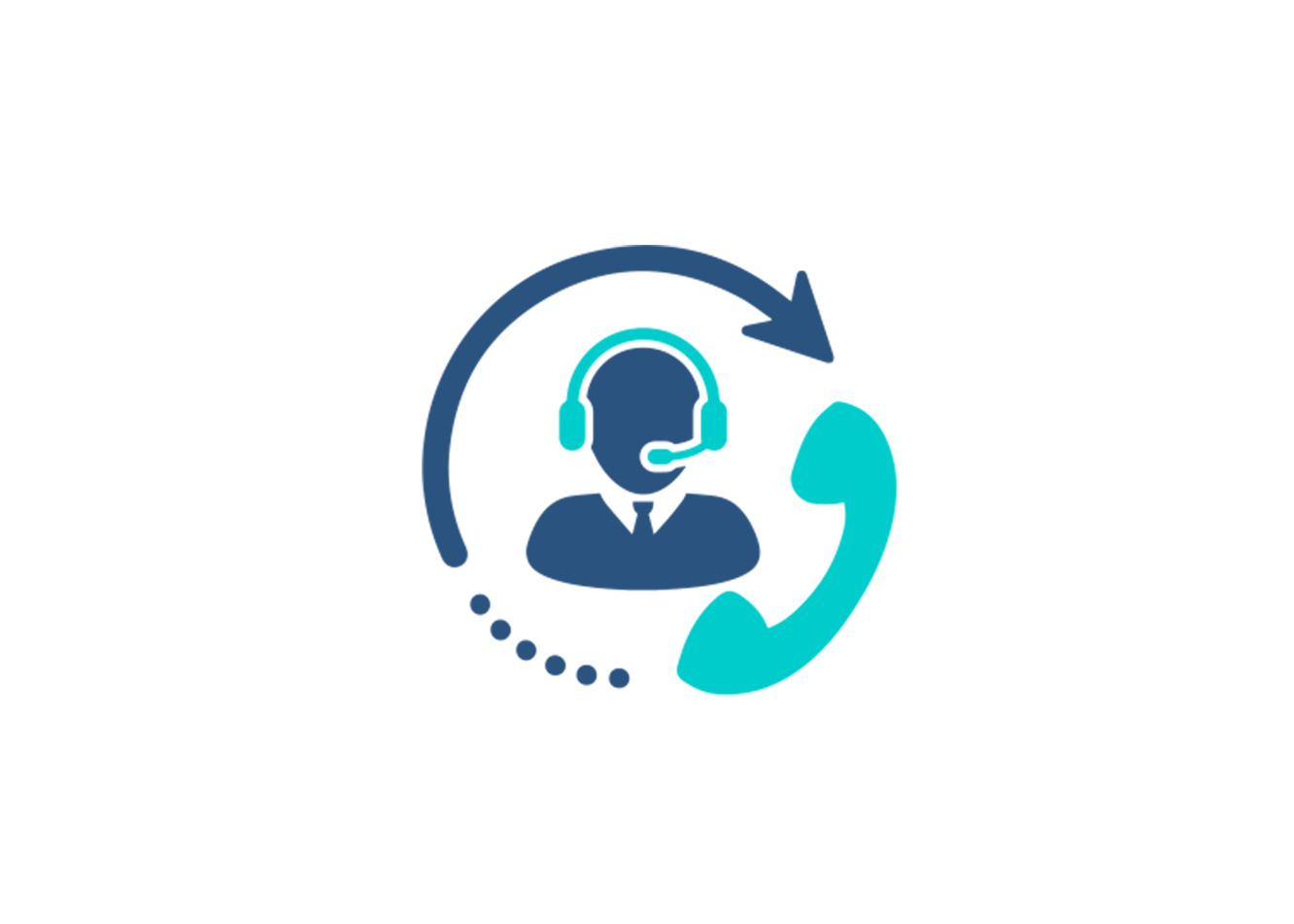 As a customer service number
Promote strong proximity to your customers- Let your customers in the city of Tampa and numerous adjacent cities and towns, including Brandon, Plant City, Temple Terrace, Town 'n' Country, Riverview, Wesley Chapel, University, Zephyrhills, Oldsmar, etc., call their local 813 number to reach you.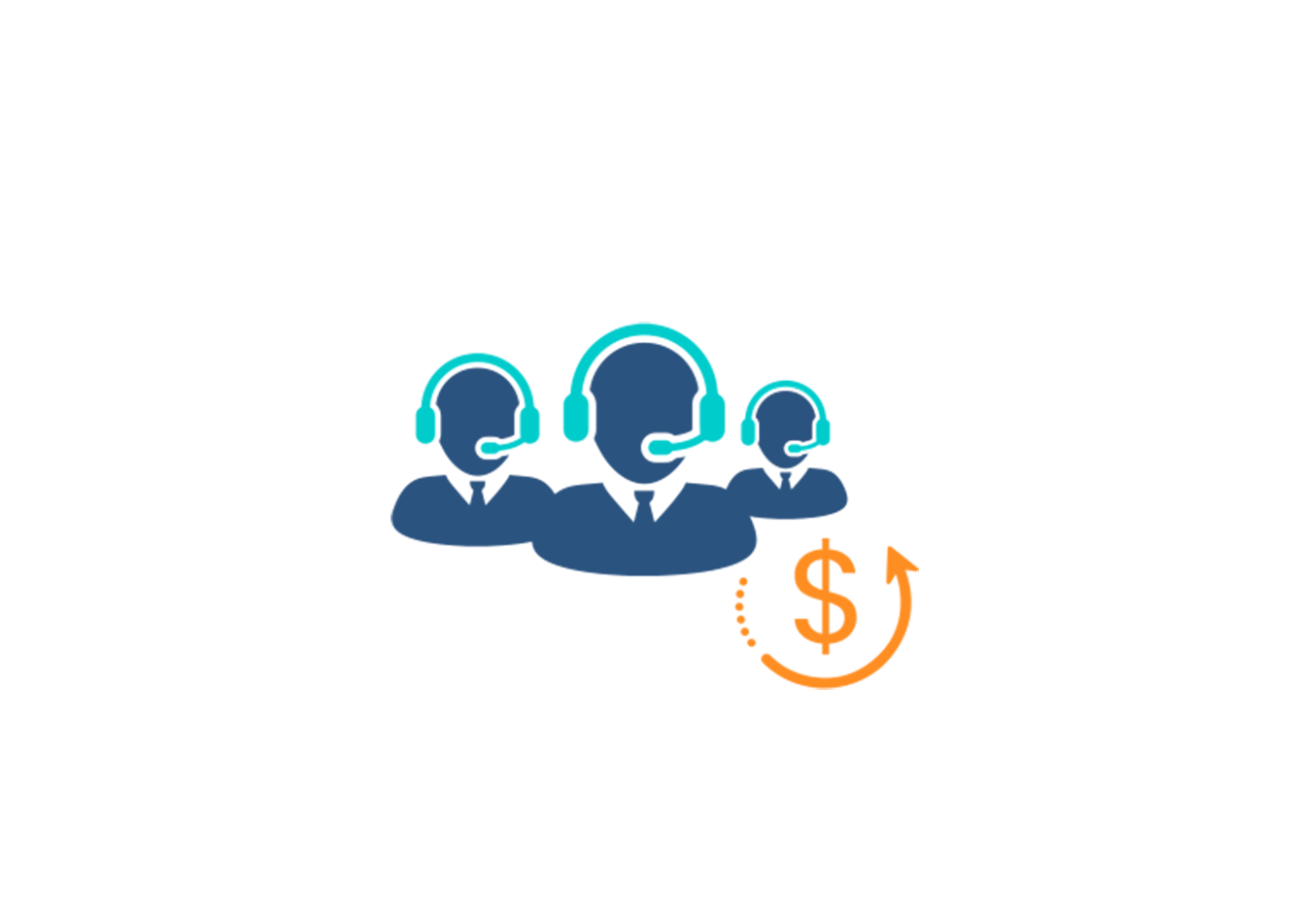 For your sales department
Make call campaigns to find new customers? Use a local 813 number to maximize your pick-up rate in the area and improve your cold calling results.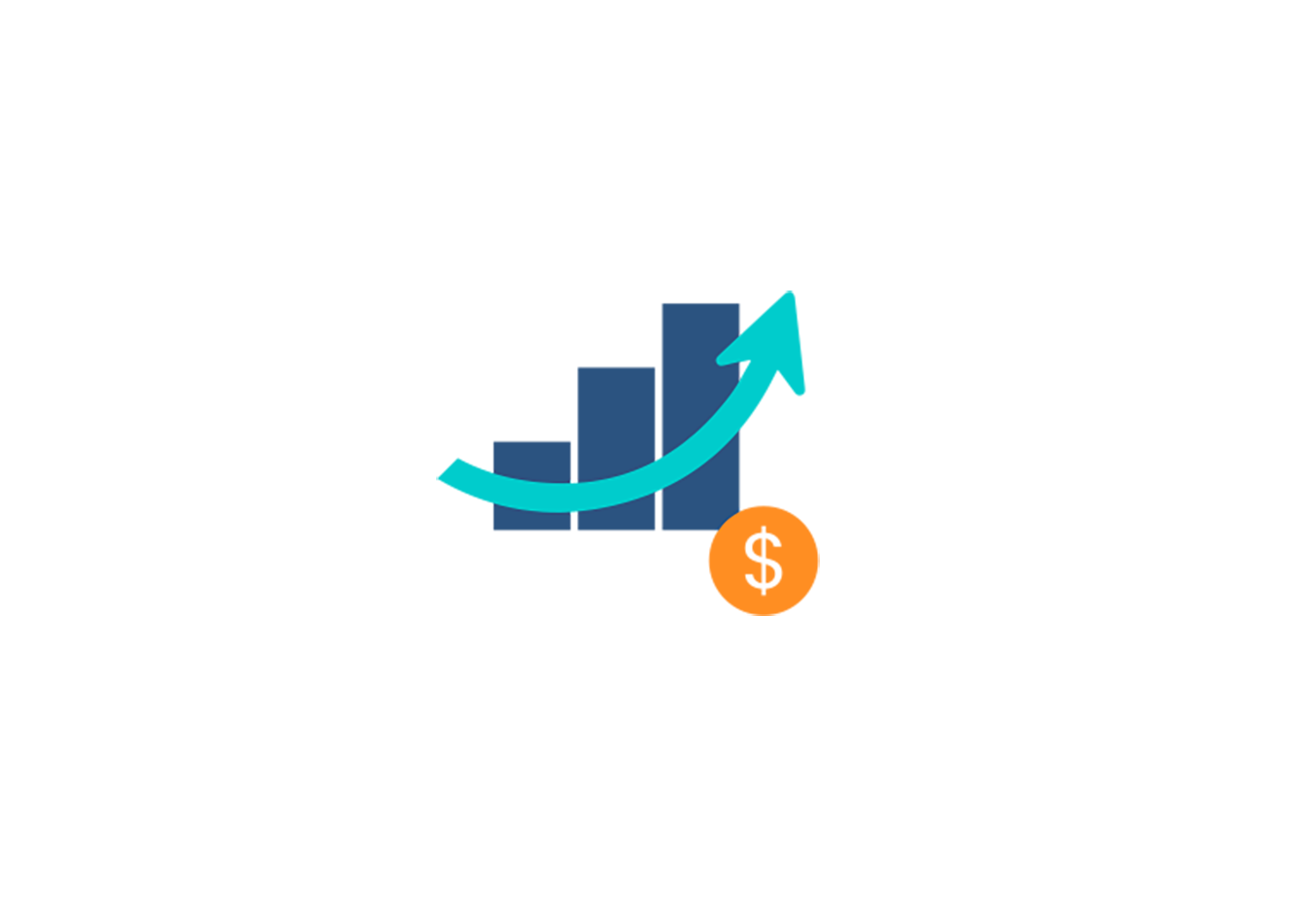 For Marketing
Use a number with 813 area code to launch highly effective local marketing campaigns.
Access Powerful VOIP Features with your Tampa Business Phone Number
Other Florida area codes
Currently, 813 is the only area code that serves Tampa and its encompassing localities in Hillsborough, Pinellas, and Pasco Counties. The overlay code 656 has been assigned to this region and will come into effect in 2021. Five other Florida area codes surround the 813 area code territory. These are 727 (Clearwater, St. Petersburg, etc.), 352 (Gainesville, Ocala, and other parts of central Florida), 863 (Lakeland and surrounding areas), and 941 (southwestern Florida).
Area Code 813 Phone Number FAQ
Where is area code 813?
Area code 813 is assigned to the counties and cities in the west-central parts of Florida. It covers all cities and towns in Hillsborough County such as Tampa, Brandon, Town 'n' Country, Riverview, Plant City, Temple Terrace, Wesley Chapel, and University, to mention a few. The 813 area code territory also includes the southeastern and central parts of Pasco County. Furthermore, it serves the Oldsmar city in Pinellas County.
What time zone is the 813 area code located in?
The territory served by area code 813 is in the Eastern Time Zone (ET), with a Standard Time offset of UTC−05:00.
How to make a call to the 813 area code?
If a caller is calling locally within the 813 area zone, they can use a 7-digit dialing code where they do not need to add the area to make the call. They can simply dial the 7 digits making up the phone number, usually presented in this form: XXX-XXXX.
If a caller is calling from outside the region and still within the United States, they use 10-digit dialing consisting of the 3-digit area code and the 7-digit phone number, usually presented in the following form: 813-XXX-XXXX.
If a caller is calling from outside the United States, they use an 11-digit dialing format consisting of the US country code (+1), the 3-digit area code (813), followed by the 7-digit phone number. The structure is usually presented as: +1 (813) XXX-XXX.
Do I need to have an address in Tampa to purchase a phone number with a 813 area code?
No, you can purchase a 813 code area number wherever your company is located, whether it be the US, Canada, or the rest of the world.