Get a 267 area code phone number in Philadelphia
Instantly use your Philadelphia number from any device: desktop, laptop or smartphone
Make unlimited calls to the US, Canada, and 50 other countries for no extra cost
Take advantage of 70+ useful phone system features including: Custom greetings, Call forwarding, IVR press 1, press 2, Call recording, etc.
7-day free trial
Get your Philadelphia phone number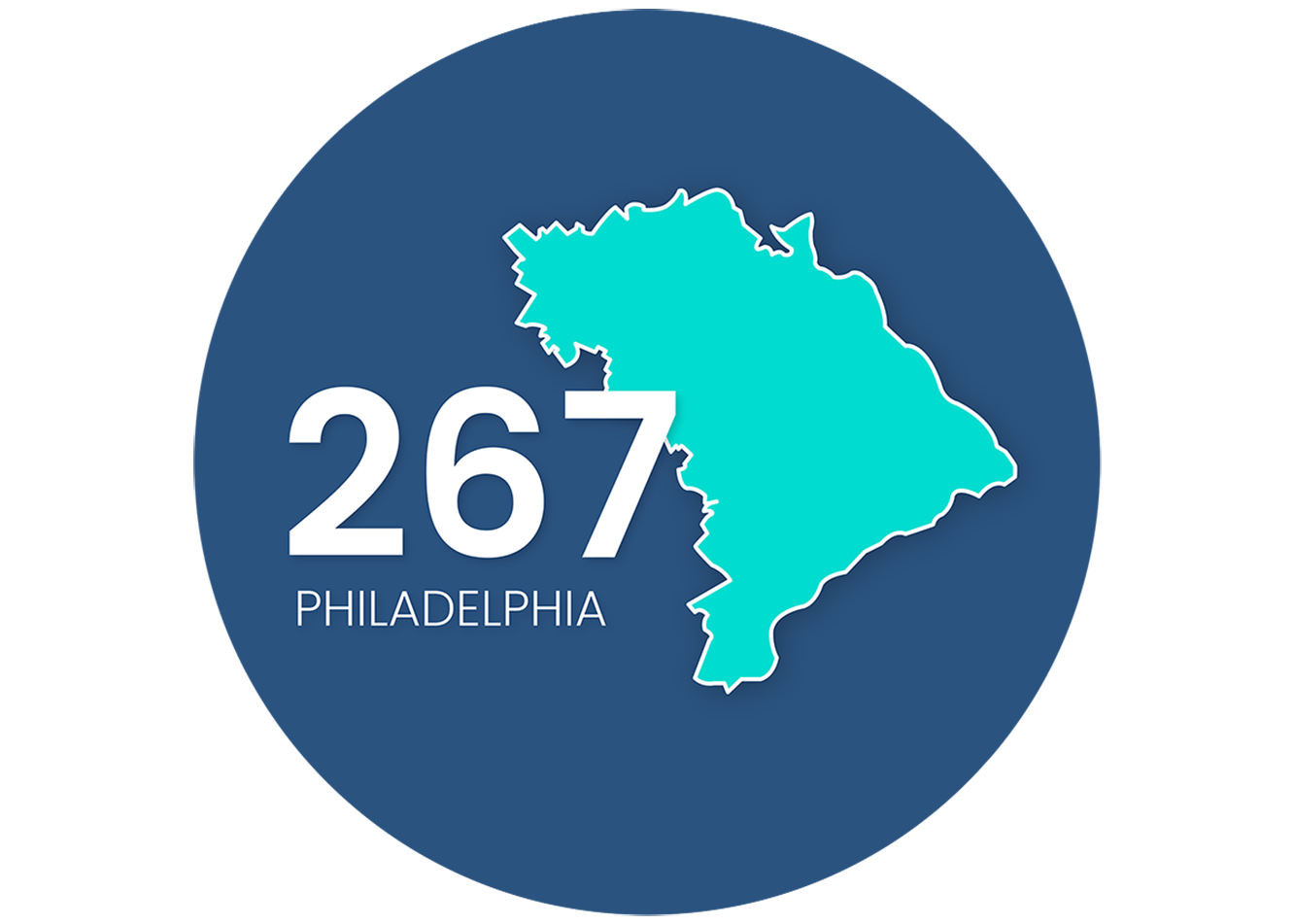 How to easily get a 267 area code phone number
//= $urls['signup'] ?> //= $t['headOfPage']['btnCtaP1'] ?>//= $t['headOfPage']['btnCtaP2'] ?>
Philly's business opportunities are as loaded as their Cheesesteaks
Philadelphia is a city brimming with loads of business opportunities. Located in Pennsylvania, it is the largest city in the state. It serves as a major commercial, cultural, and educational site with its rich history, landmarks like the Liberty Bell and the Museum of Art, and a host of other attractions draw over 45 million visitors to the city every year.
The number of people traveling to the city for business activities is also on the rise. Philly's economy, which was based on manufacturing once, is now driven by service-based businesses, including IT, healthcare, education, financial services, tourism, telecommunications, and biotechnology. The city and its metropolitan area are home to over 14 Fortune 500 companies and countless SMEs.
Want to be part of Philly's growing economy but worried about the costs of moving to the city? Ringover offers a smart and easy solution to this problem. With our virtual phone numbers with area code 276, you can start exploring the opportunities in Philadelphia and several surrounding cities.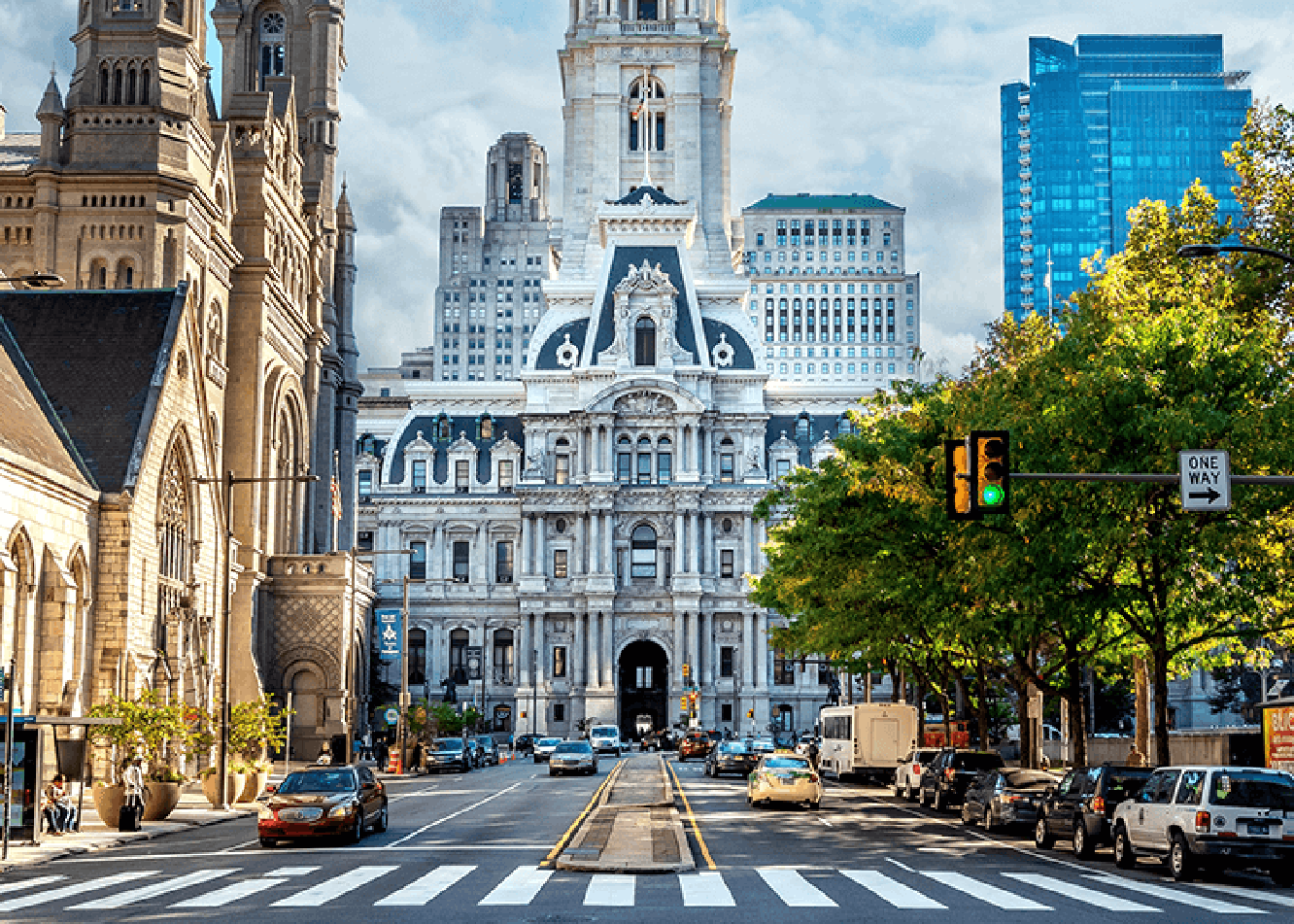 Why choose a 267 area code for your business?
Reach a population of around 1.6 million with a 267 phone number
Get a Philadelphia phone number with a 267 area code to display your local presence in the area of around 1.6 million people. With this number, you can increase your access to over 1.5 million people residing in Philadelphia city. Thousands living in parts of Montgomery and Bucks Counties, including Lansdale, Willow Grove, Horsham, Montgomeryville, Doylestown, and Croydon, also use this area code. This is a powerful area code since over 12% of Pennsylvania's population lives in the 267 area.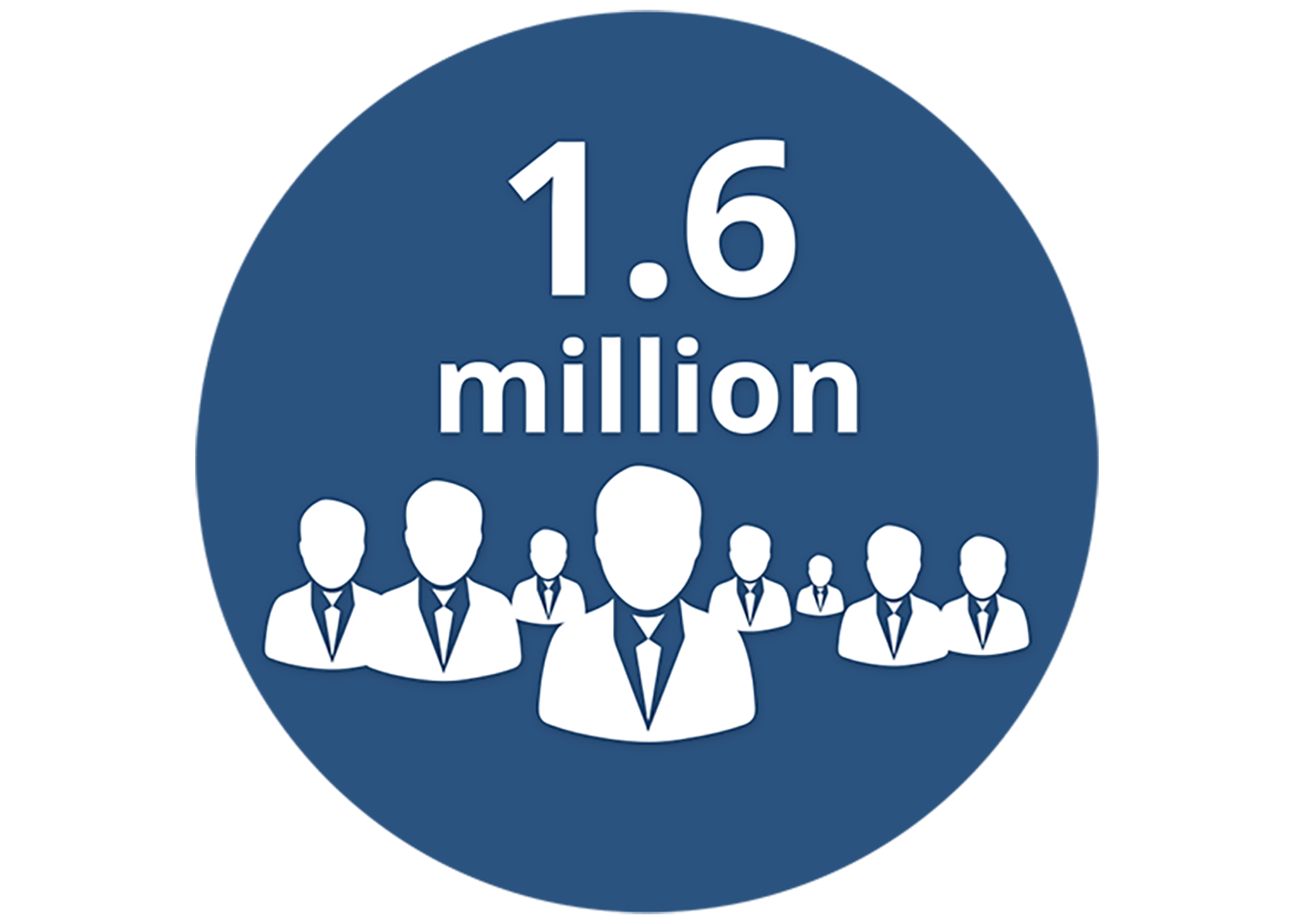 Easily setup your Virtual Company in Philadelphia
Having a local business in Philadelphia has several perks such as better visibility and increased brand value. Don't you think it's smart to invest in one or more virtual phone numbers with area code 267 rather than spending a fortune on a physical office? Irrespective of where you are located, you can use Ringover's Philadelphia area code numbers to facilitate business communications in the city and the entire 267 service territory.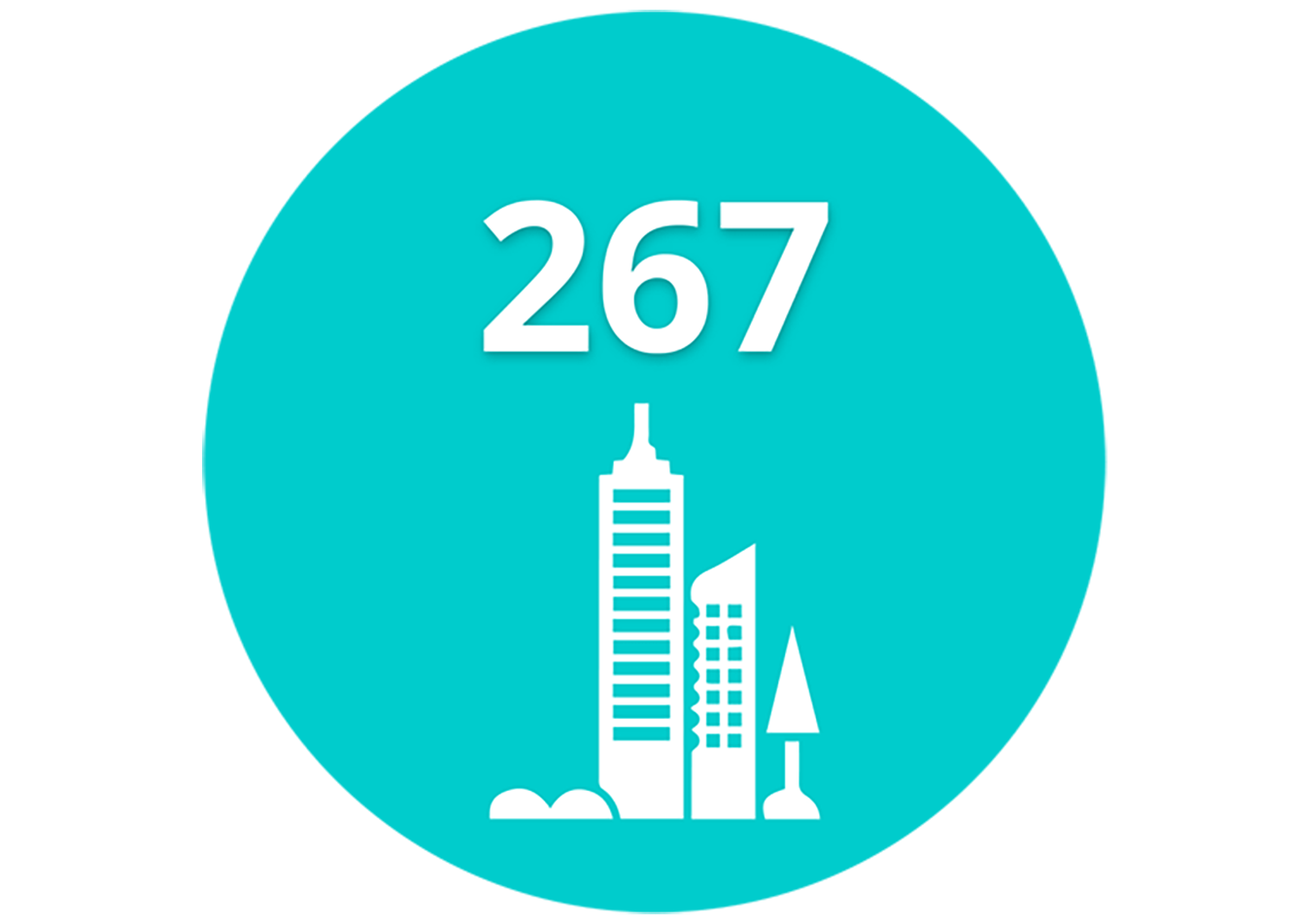 Increase the performance of your local advertising in Philadelphia
There are many ways to advertise your products or services in Philadelphia, ranging from print ads, outdoor banners, and display ads to radio commercials, digital ads, and more. All these methods require you to have a local business number with area code 267. The cloud-based virtual phone system offered by Ringover helps you market your business using local numbers and measure customer response rates using analytics tools.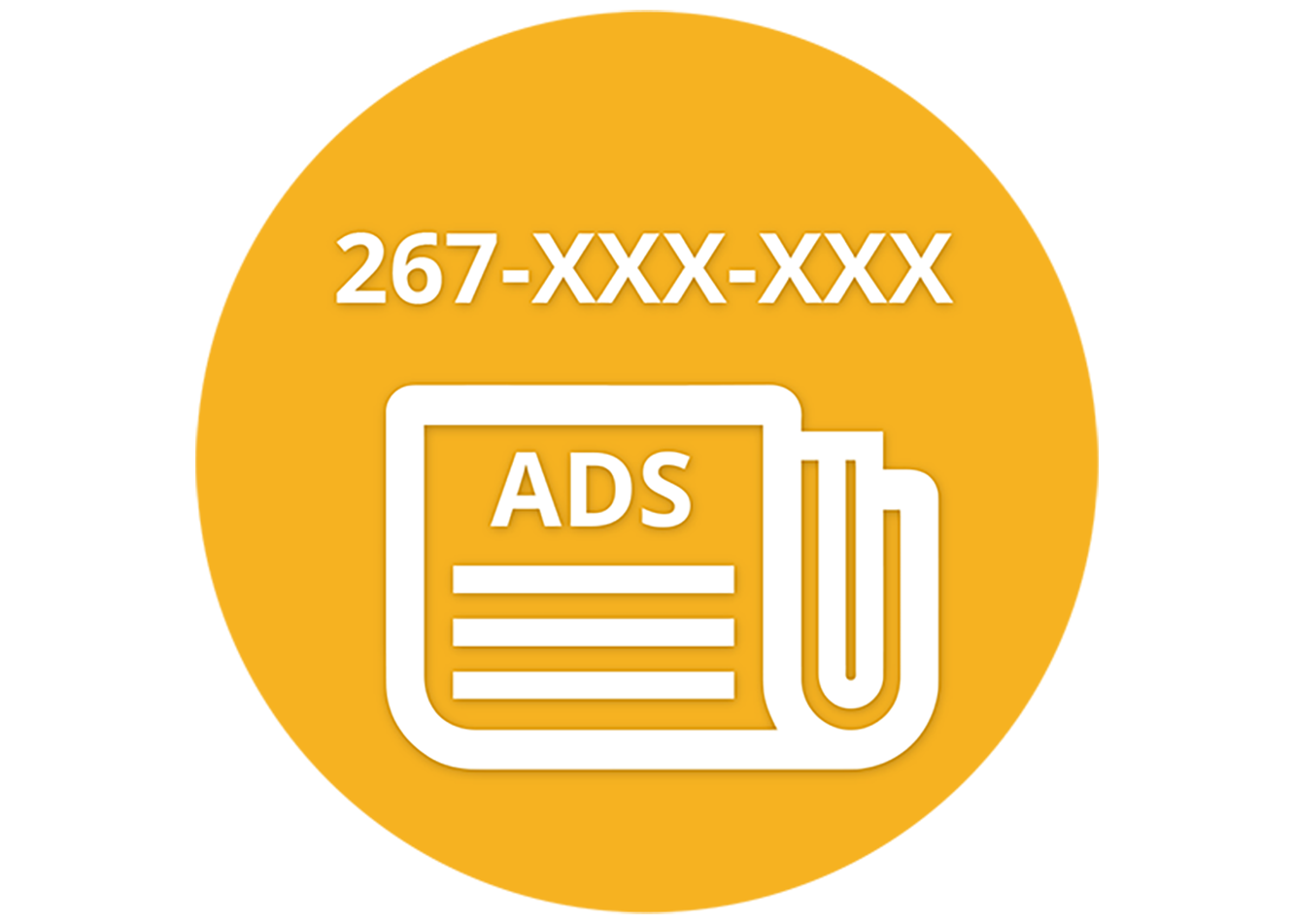 Improve cold calling campaign results by using a 267 number
Often, customers think that telemarketers are calling from some faraway land, totally disconnected from their area. Naturally, they decline calls from area codes that don't match their city or town. Do you want your cold calling campaigns in Philadelphia to get better customer response and call pick-up rates? Make it a point to call your potential customers from a 267 area code phone number.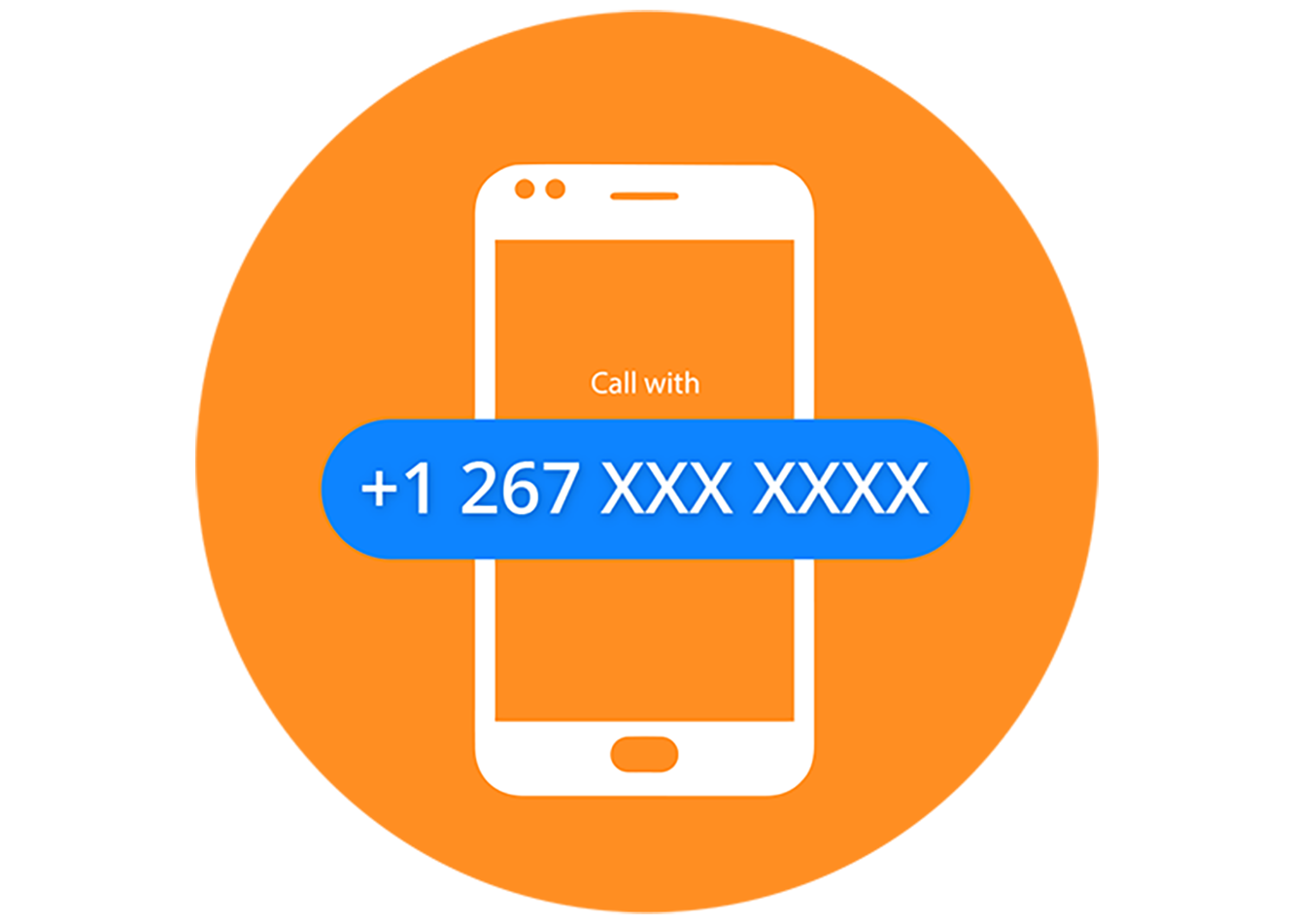 3 easy steps
To get a 267 area code phone number
and use it for your Business
STEP 1
Choose your number
STEP 2
Receive and make unlimited call instantaletly from any Desktop, Laptop or Mobile
STEP 3
Use great feature for your business like custom greetings, IVR, call forwarding, call recording…
Practical ways businesses use
267 area code numbers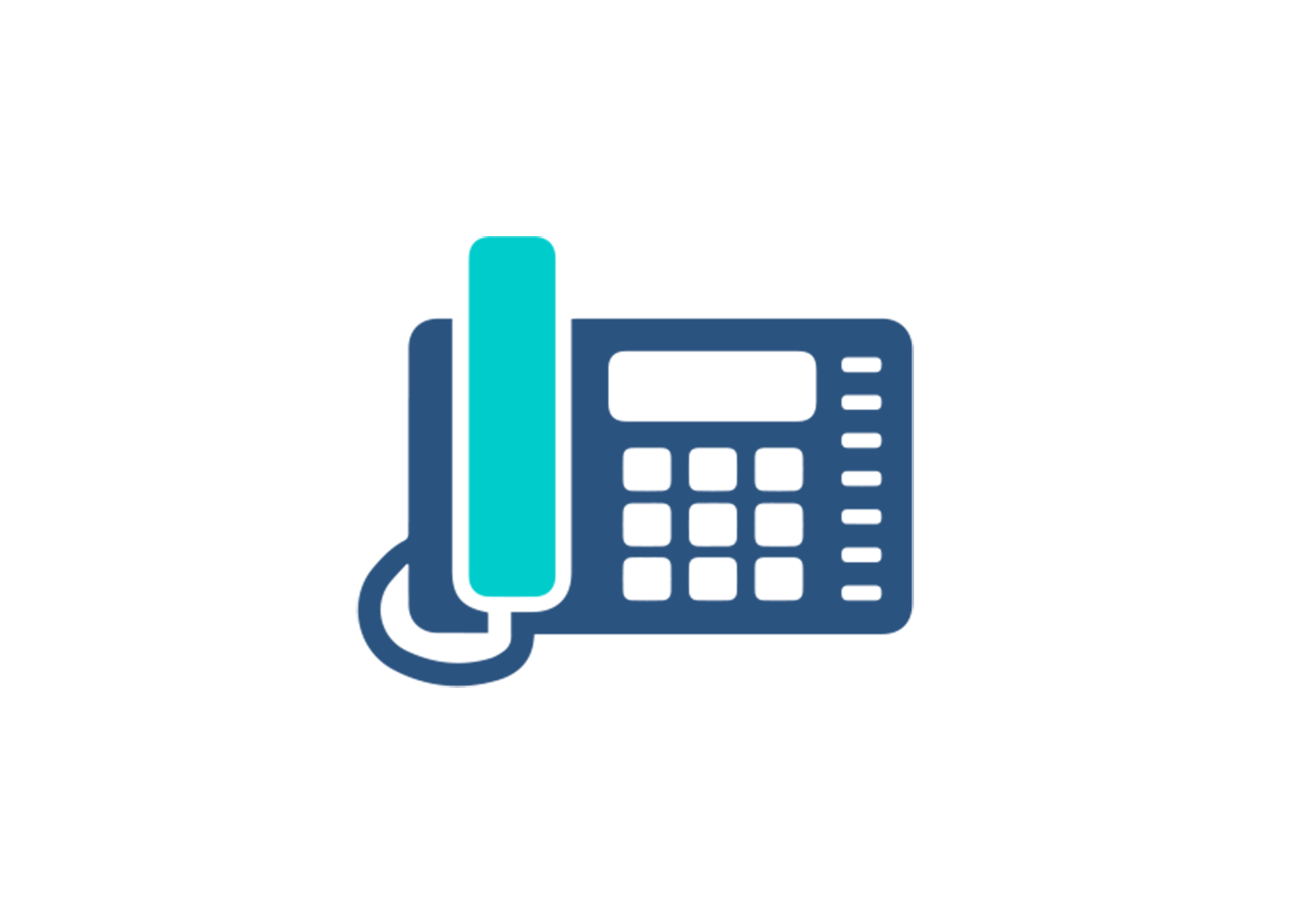 For a single business phone line
Use your 267 business phone number as a direct phone line so your colleagues, partners, or suppliers can reach you directly.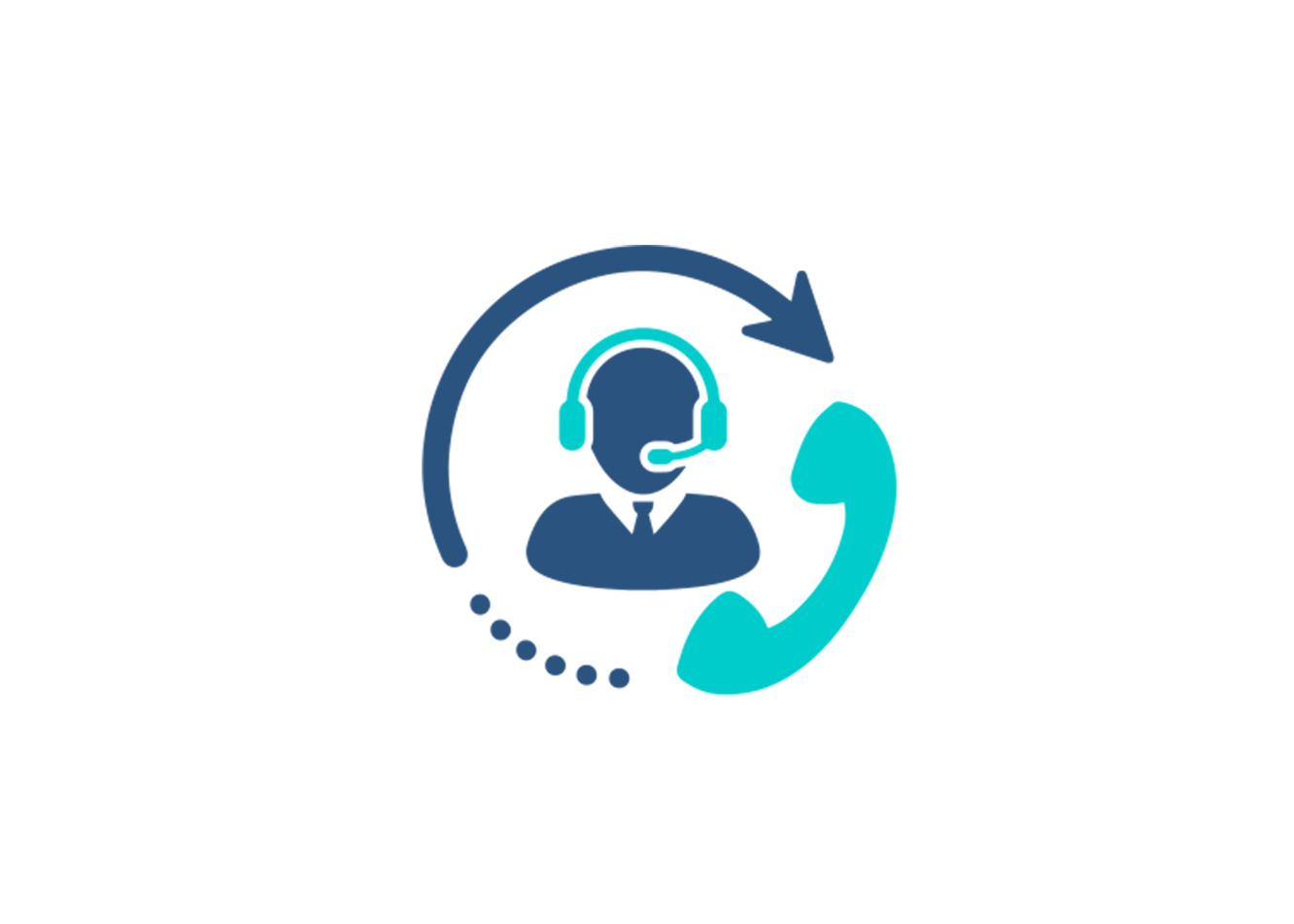 As a customer service number
Promote strong proximity to your customers- Let your customers in the city of Philadelphia and many cities/towns/boroughs in Montgomery and Bucks Counties, such as Lansdale, Abington Township, Levittown, Horsham, Montgomeryville, Doylestown, Croydon, Bristol, etc., call their local 267 number to reach you.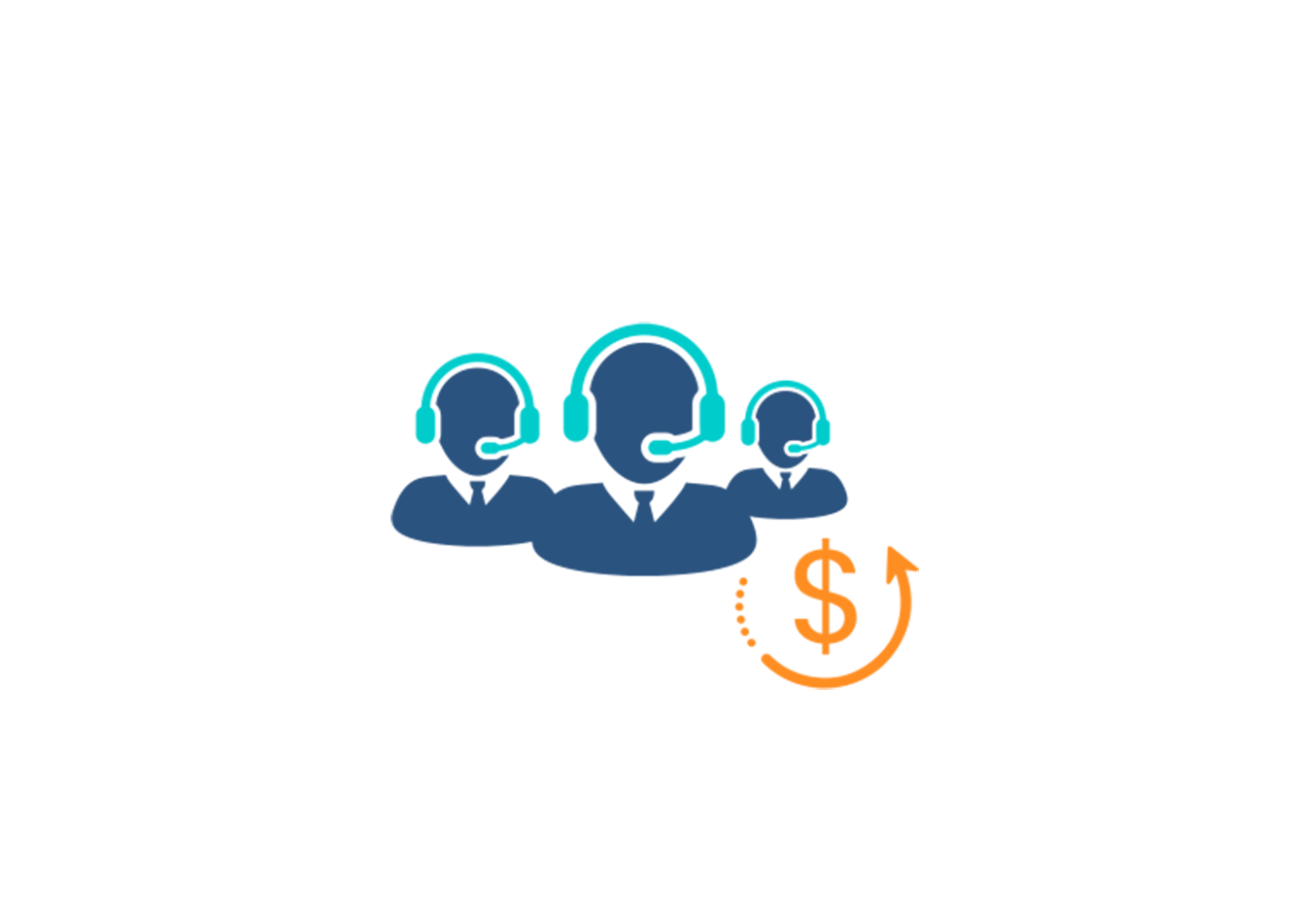 For your sales department
Make call campaigns to find new customers? Use a local 267 number to maximize your pick-up rate in the area and improve your cold calling results.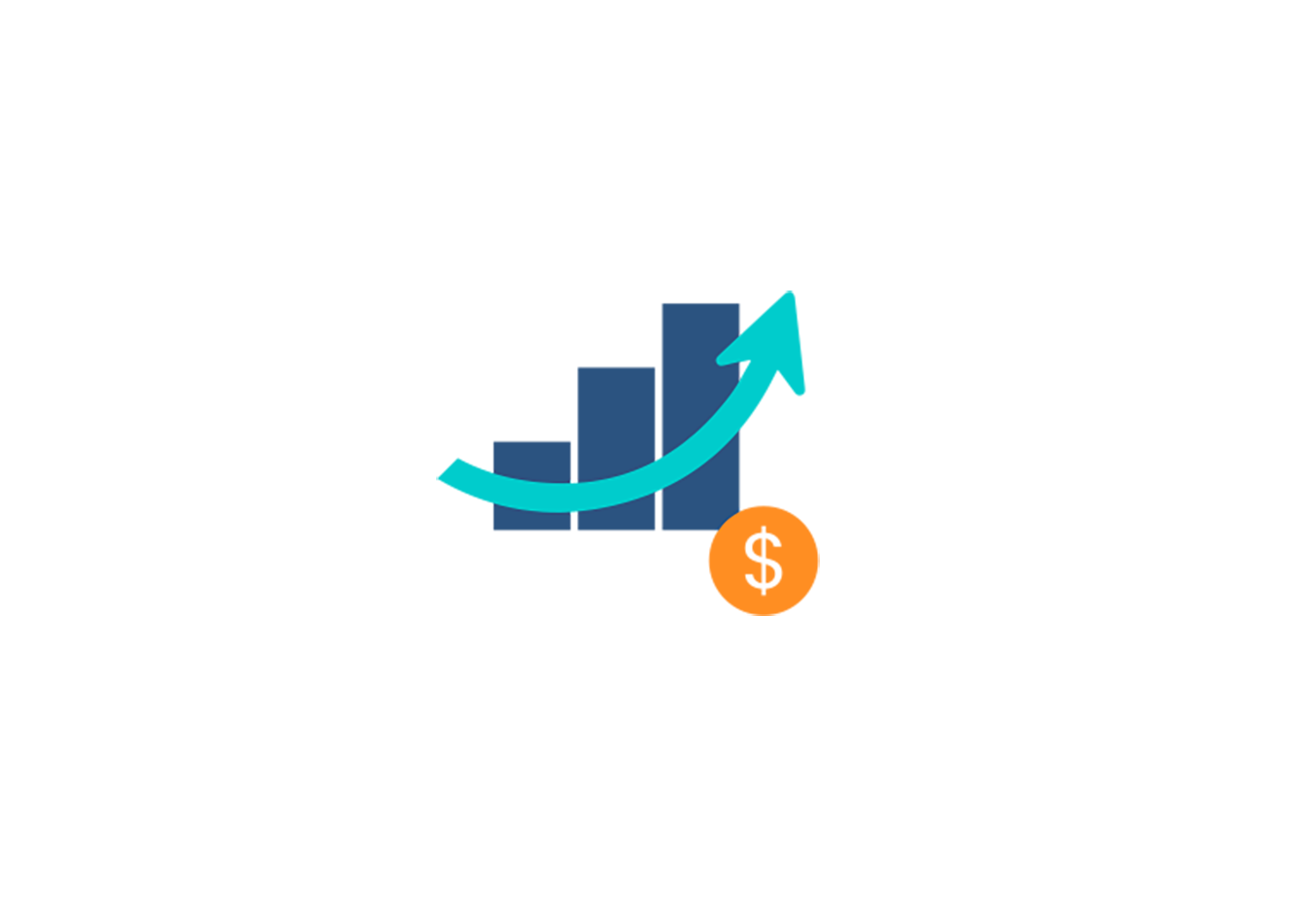 For Marketing
Use a number with 267 area code to launch highly effective local marketing campaigns.
Access Powerful VOIP Features with your Philadelphia Business Phone Number
Other Pennsylvania area codes
Two overlay area codes, namely 215 and 445, also serve Philly and other neighboring areas covered by the 267 area code. These places are bordered by area codes 610 and 484, serving most parts of the Philadelphia metropolitan area, including Allentown, Reading, Bethlehem, and more. Other major Pennsylvania area codes near Philly are 223/717 (the south-central parts of the state and Susquehanna Valley) and 570/272 (northeastern portions of Pennsylvania).
Nearby area codes include 442 and 760 serving Oceanside and Palm Springs, 562 covering Long Beach, and 626 connecting Pasadena.
Area Code 267 Phone Number FAQ
Where is area code 267?
Area code 267 is in Pennsylvania in the North East. Together with overlay area codes 215 and 445, it caters to Philadelphia city in its entirety. All except the northeastern portions of Bucks County are also covered by 267. Levittown, Croydon, Bristol, and Quakertown are some notable places in Bucks County. The code further serves the northern and eastern parts of Montgomery County, including Lansdale, Abington Township, Horsham, Montgomeryville, Harleysville, etc.
What time zone is the 267 area code located in?
Philadelphia and all other places in the 267 area code territory are in the Eastern Time Zone. It follows the UTC−05:00 time offset when observing Standard Time.
How to make a call to the 267 area code?
If a caller is calling locally within the 267 area zone, they can use a 7-digit dialing code where they do not need to add the area to make the call. They can simply dial the 7 digits making up the phone number, usually presented in this form: XXX-XXXX.
If a caller is calling from outside the region and still within the United States, they use 10-digit dialing consisting of the 3-digit area code and the 7-digit phone number, usually presented in the following form: 267-XXX-XXXX.
If a caller is calling from outside the United States, they use an 11-digit dialing format consisting of the US country code (+1), the 3-digit area code (267), followed by the 7-digit phone number. The structure is usually presented as: +1 (267) XXX-XXX.
Do I need to have an address in Philadelphia to purchase a phone number with a 267 area code?
No, you can purchase a 267 code area number wherever your company is located, whether it be the US, Canada, or the rest of the world.