How to link Ringover with Freshsales?
What is Freshsales?
Freshsales is a CRM tool which works through a Cloud-based solution, aiming to assist sales agents and marketing teams working for companies from various sectors, aiming to
improvement management processes
for existing and prospective customers. What Ringover adds to the mix is precious timesaving:


Easily pull up your calls and SMS messages connected in Freshsales
Identify who is calling you and quickly access the contact's information thanks to our contact syncing feature
Tag and comment on calls in Ringover and pull up the tagged and commented call in Freshsales
Calls can be defined with a note or identified as a task to do, so you have further indications as to whether calls constitute new tasks, require an update or are completed.
So, let's take a look at how to integrate Freshsales!
How to integrate Freshsales
Prerequisite:
You'll need a Ringover Power account in order to benefit from this integration,
The integration should be installed by a Ringover administrator account,
Integration should be installed by a Freshsales administrator account.
Activation
Head to
Ringover Dashboard
Click on "
Activate
", opposite "FreshSales" and then enter your FreshSales URL and the API key for your account (go to your FreshSales settings to find this).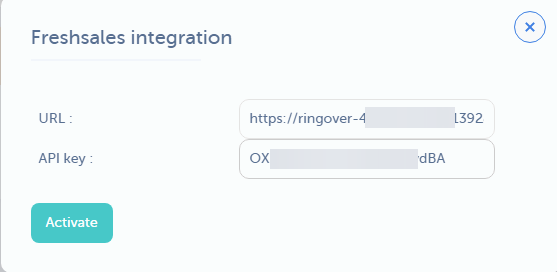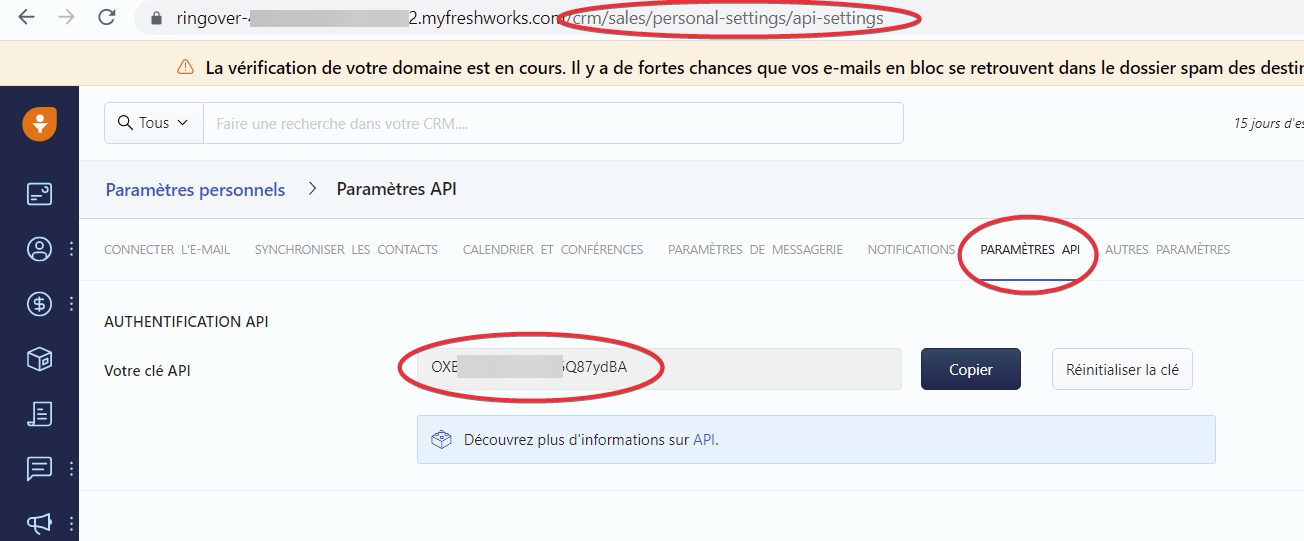 Configuration in Ringover
The integration will be activated by default for all agents with identical email addresses on Ringover and Freshsales. You can also pair accounts with different emails: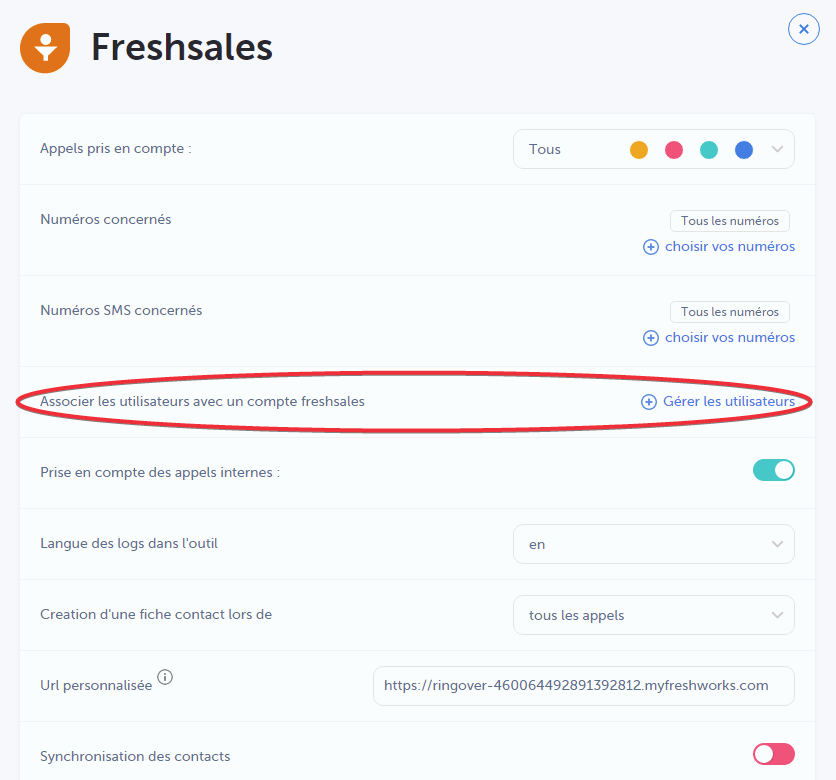 You can choose to
log calls
as a "call log", "comment" or "task"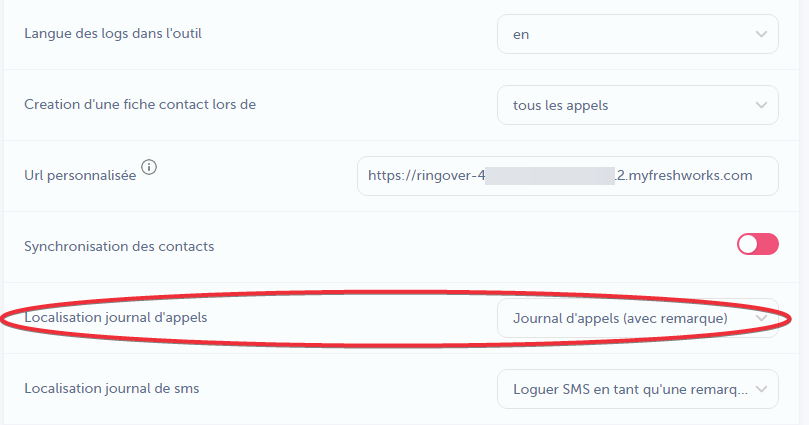 There you go, your integration is all sorted! 🎉
Was this article helpful?