Recruitment
//= $helper('InjectSvg', 'logos/crm/logo_' . $t['slug'], class: 'integration_logo_mobile', wrapper: 'div') ?>
Zoho Recruit integration
Boost your productivity in just a few clicks.
Remove the heavy lifting from a recruiter's day with our Zoho Recruit integration and empower them to do more!
Start your free trial
Book a demo
Easily enrich your data
You can simply create or update applicants file in Zoho Recruit.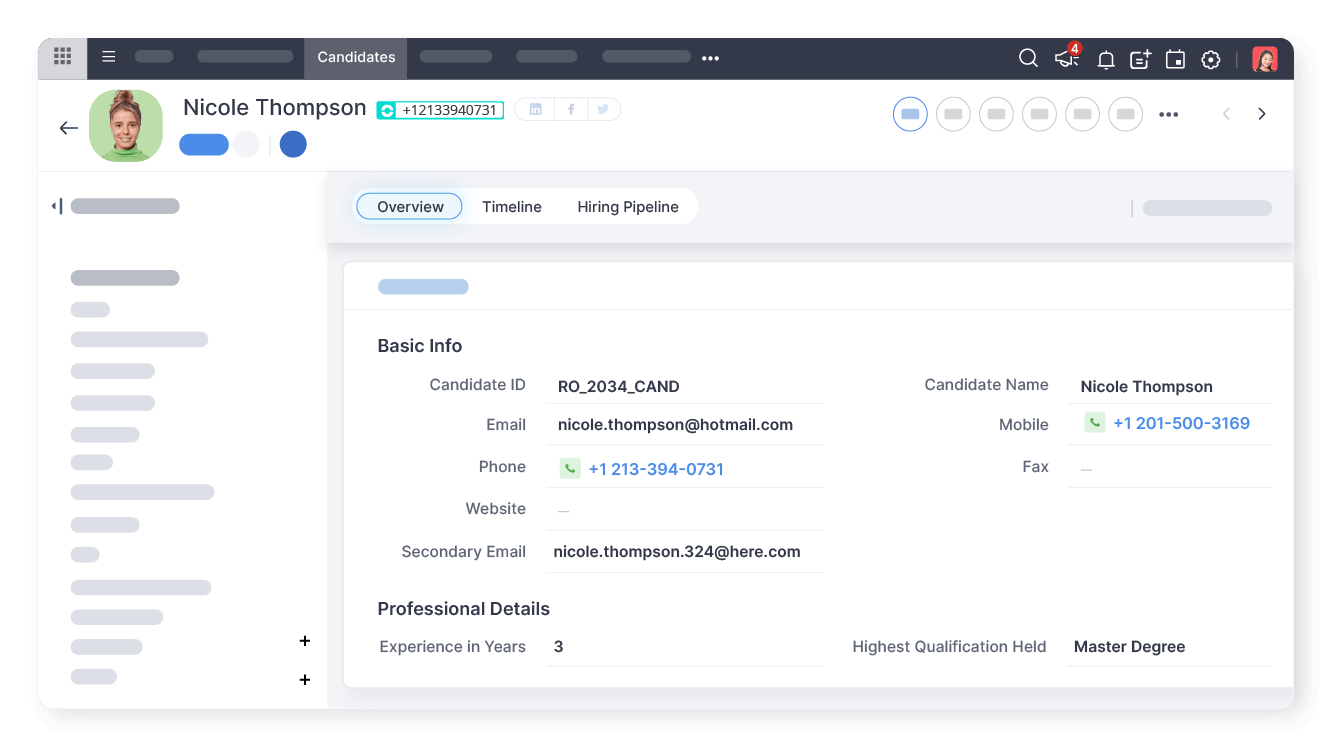 Benefit from file feedback
When a contact calls you, their information will instantly be displayed within the Zoho Recruit interface.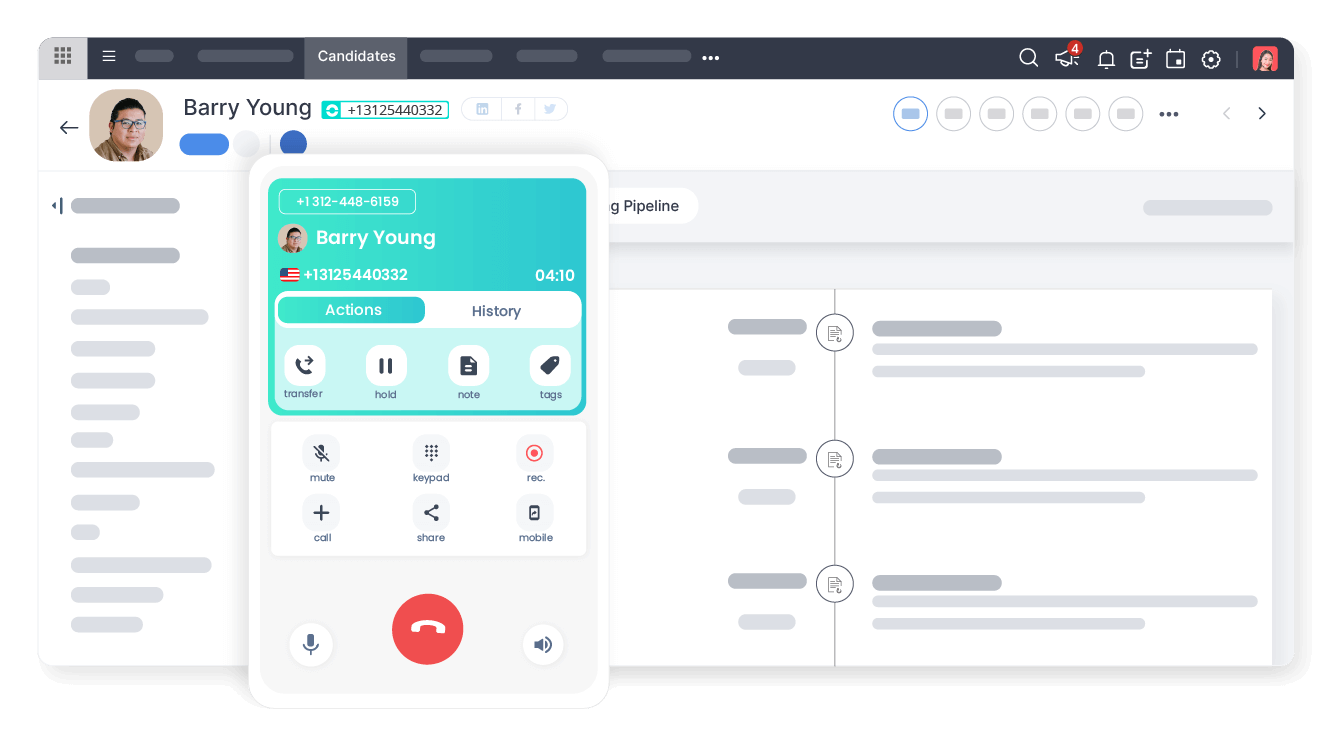 Click to call from Zoho Recruit
Make unlimited calls with Ringover directly from Zoho Recruit - no need to manually type in phone numbers.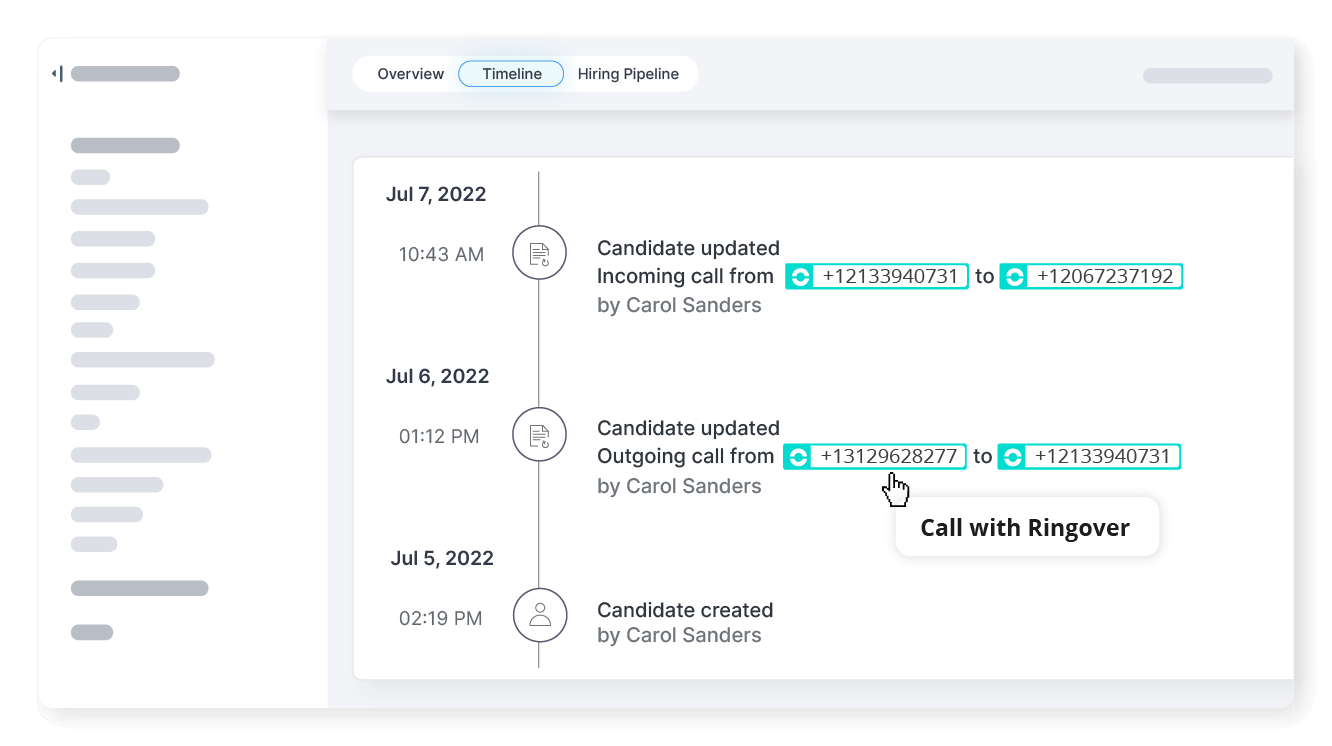 See everything that's happening
No more manual logging as every call, answering machine messages and conversations are automatically recorded in Zoho Recruit.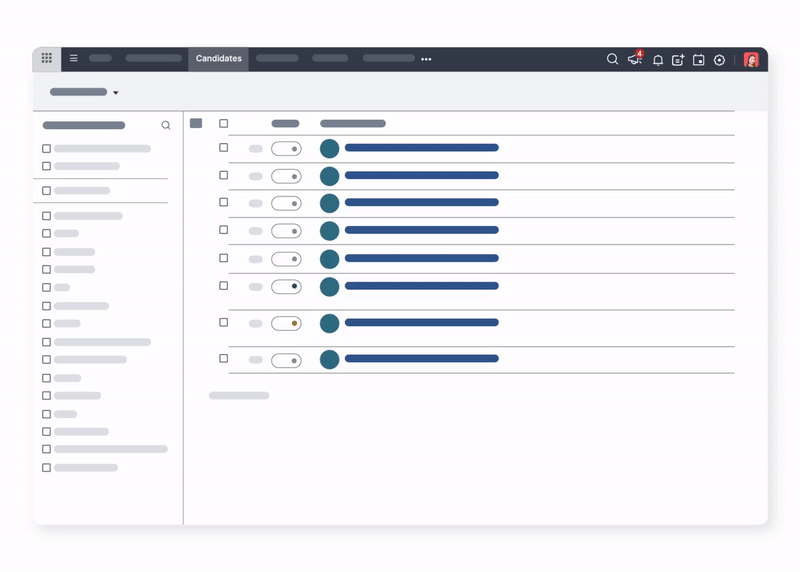 Do you use
Zoho Recruit

and want to integrate your phone system?
Book a demo