Automatic Call Distribution System: Streamline Inbound Call Performance
Ringover's ACD Distributor System (Automatic Call Distribution) masters the art of effectively routing inbound calls to available agents, providing businesses with the ability to manage inbound calls and reduce potential hold time, increasing overall customer satisfaction levels.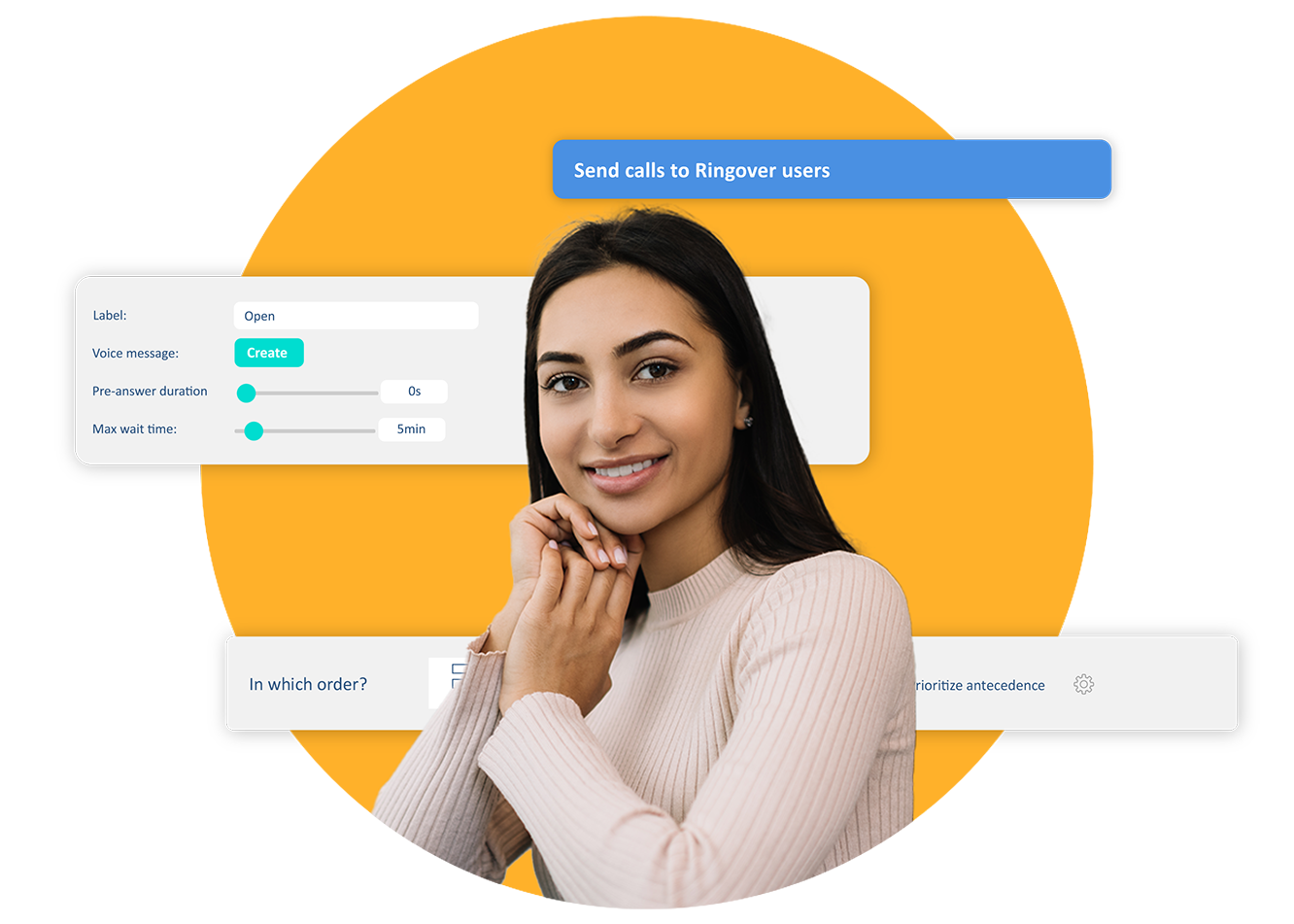 Seamlessly Handle Inbound Calls with an ACD Distributor System
Prepare your call center to successfully handle varying levels of inbound calls, with Ringover's ACD Distributor System. To better understand ACD technology, think of automatic call distribution (ACD) essentially as a system that is able to monitor levels of incoming calls to your call center, and then route those calls to the appropriate available departments or agents, per your instructions.
A well-designed ACD distributor system can help your business provide a seamless customer experience, boosting customer satisfaction levels and also ensuring your call center agents are able to effectively attend to each incoming call.