Call Cascade

Diffuse your calls efficiently

Determine how calls will be distributed to your users - simultaneously or in cascade - and set the order of call distribution.
Encourage rapidity
Have calls ring at all users at the same time to ensure that an available user will take the call quickly, reducing wait time for the caller.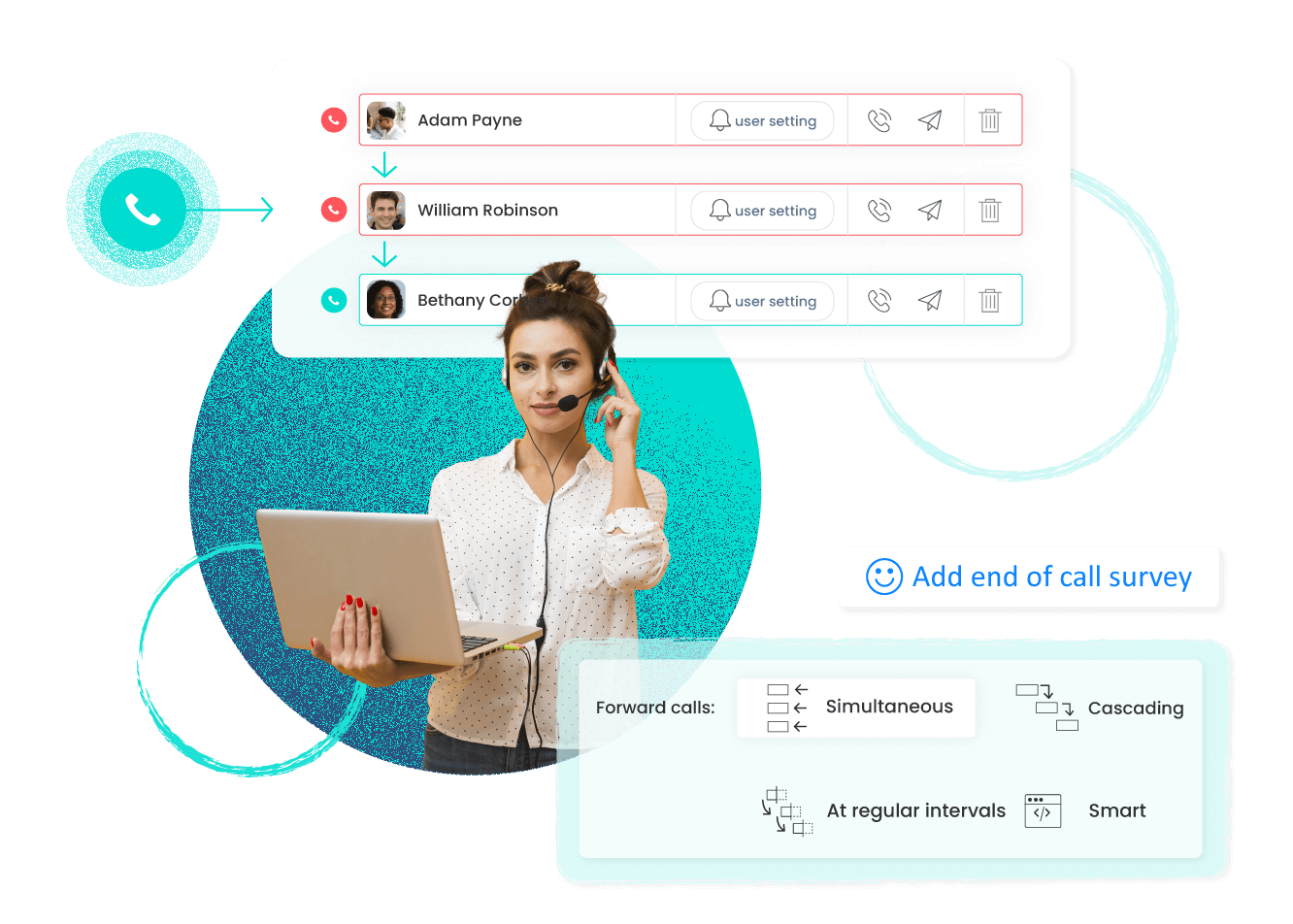 Diffuse calls evenly
Randomly distribute calls to ensure that all users receive a fair share of calls by setting up a random call cascade or random call sequences.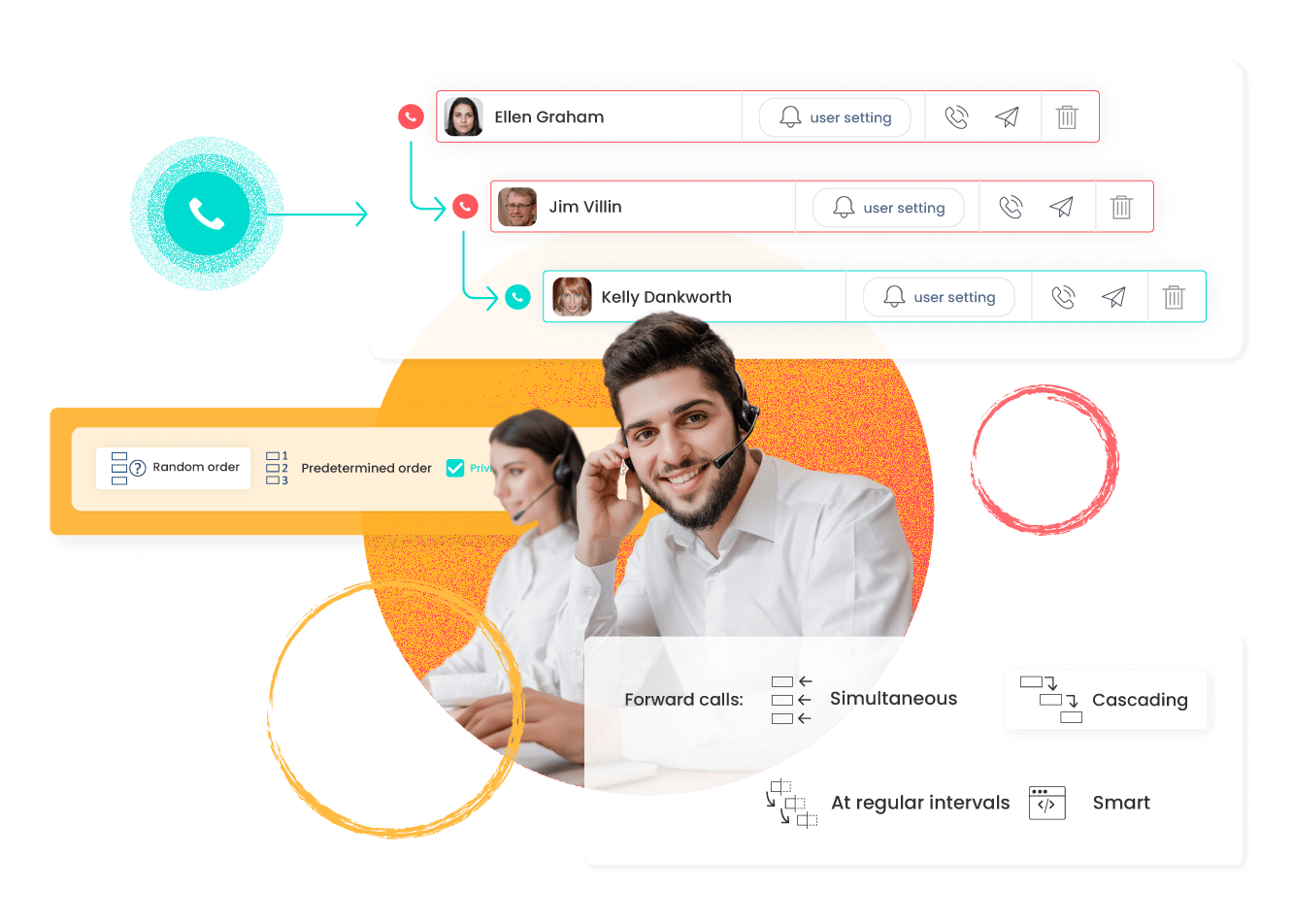 Prioritize certain users
Use call distribution with a preset order to prioritize certain users. Calls will be routed first to your better performing users.