Get a 786 area code phone number in Miami
Instantly use your Miami number from any device: desktop, laptop or smartphone
Make unlimited calls to the US, Canada, and 50 other countries for no extra cost
Take advantage of 70+ useful phone system features including: Custom greetings, Call forwarding, IVR press 1, press 2, Call recording, etc.
7-day free trial
Get your Miami phone number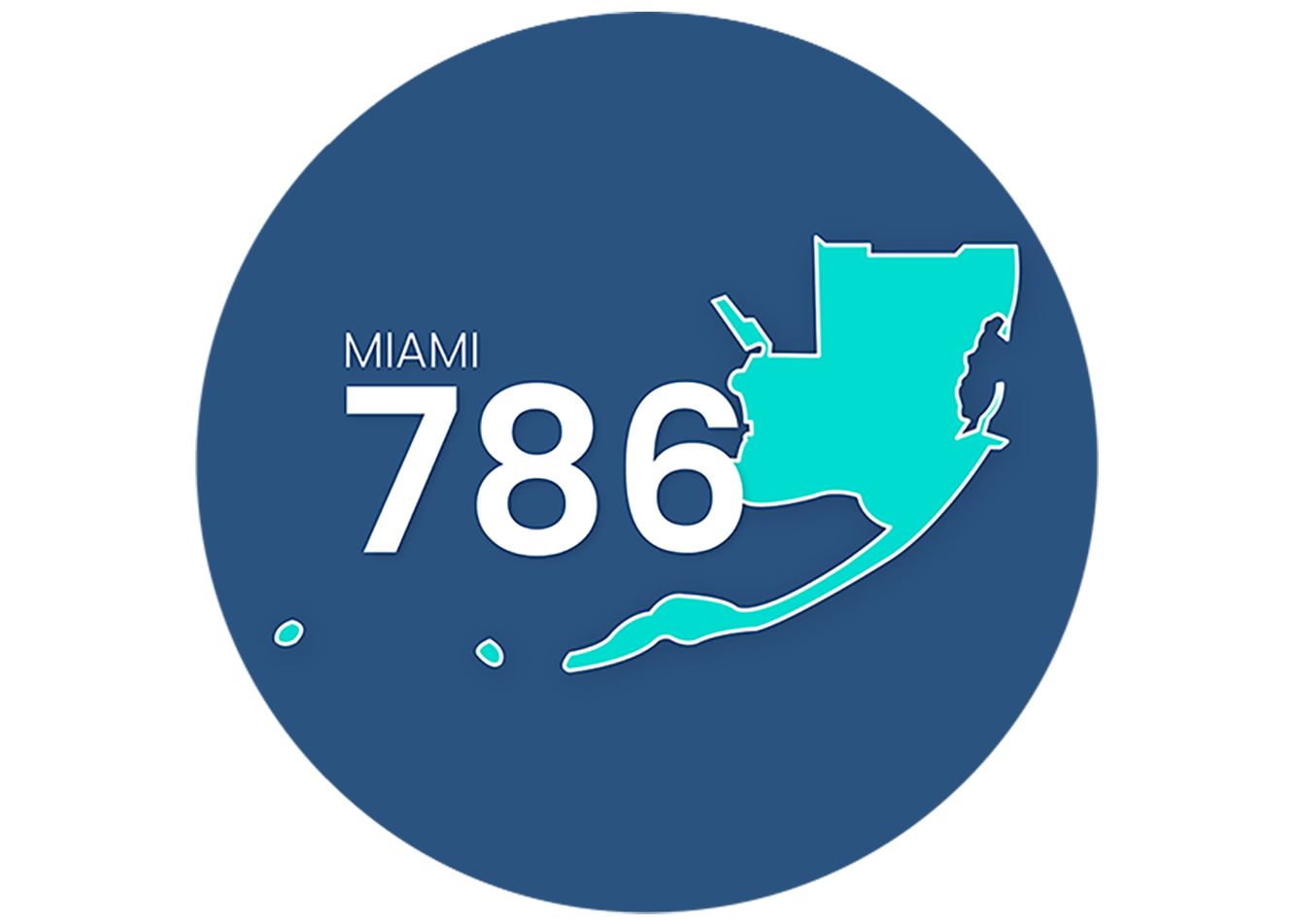 How to easily get a 786 area code phone number
//= $urls['signup'] ?> //= $t['headOfPage']['btnCtaP1'] ?>//= $t['headOfPage']['btnCtaP2'] ?>
The Capital of Latin America is ready for you
Located in southeastern Florida, Miami is a city that attracts travelers and businesses in equal measures. It is the second most popular US destination for international travelers, thanks to its diverse population, beaches, nightlife, warm weather, cuisines, Latin American cultural influences, art deco buildings, music, and more.
The city is an excellent destination for all kinds of businesses too. It is a notable hub for diverse sectors, ranging from commerce, finance, and international trade to tourism, entertainment, and telecommunications. This Beta + level global city, according to the 2019 ranking by Biz2Credit, is the top place for small businesses. Miami houses numerous companies, and 1000 plus MNCs have their headquarters for Latin American operations in the city, thanks to its proximity to Latin America.
Are you all set to take your business to Miami? First things first – you need a local business number to carry out business operations in the city. Worry not! You can purchase a 786 area code phone number from Ringover and start tapping into Miami's ever-growing economy.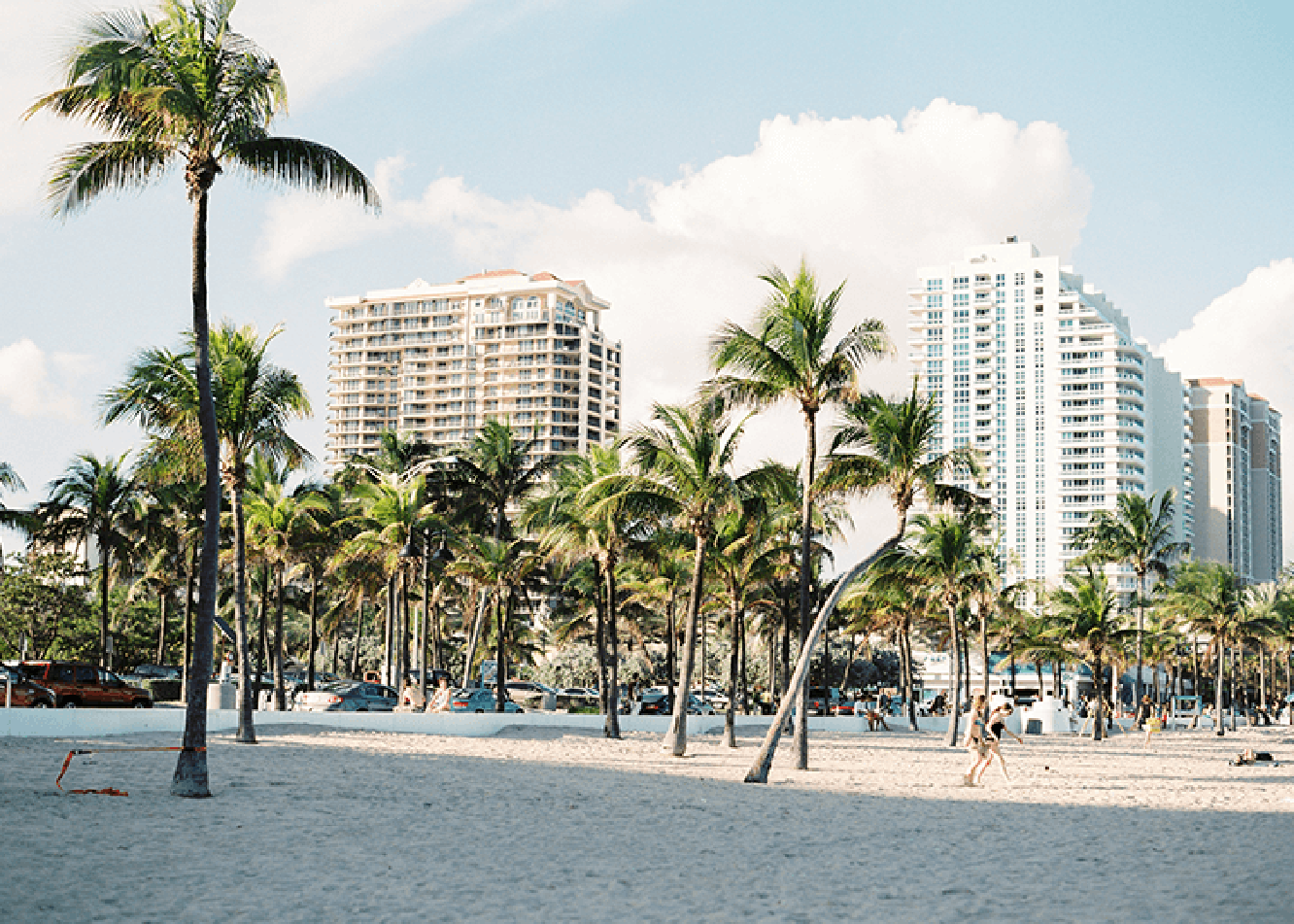 Why choose a 786 area code for your business?
Reach a population of over 2.7 million with a 786 phone number
Get a Miami phone number with a 786 area code to display your local presence among 2.7 million people in Miami-Dade County. With this number, you can increase your access to 460,000 plus people in Miami city and many more millions in other parts of Miami-Dade, such as Hialeah, Miami Gardens, Miami Beach, Homestead, Kendall, and Fontainebleau. The 786 area code also covers parts of Monroe County, thereby increasing your connectivity. This is a powerful area code since over 12% of Florida's population lives in the 786 area.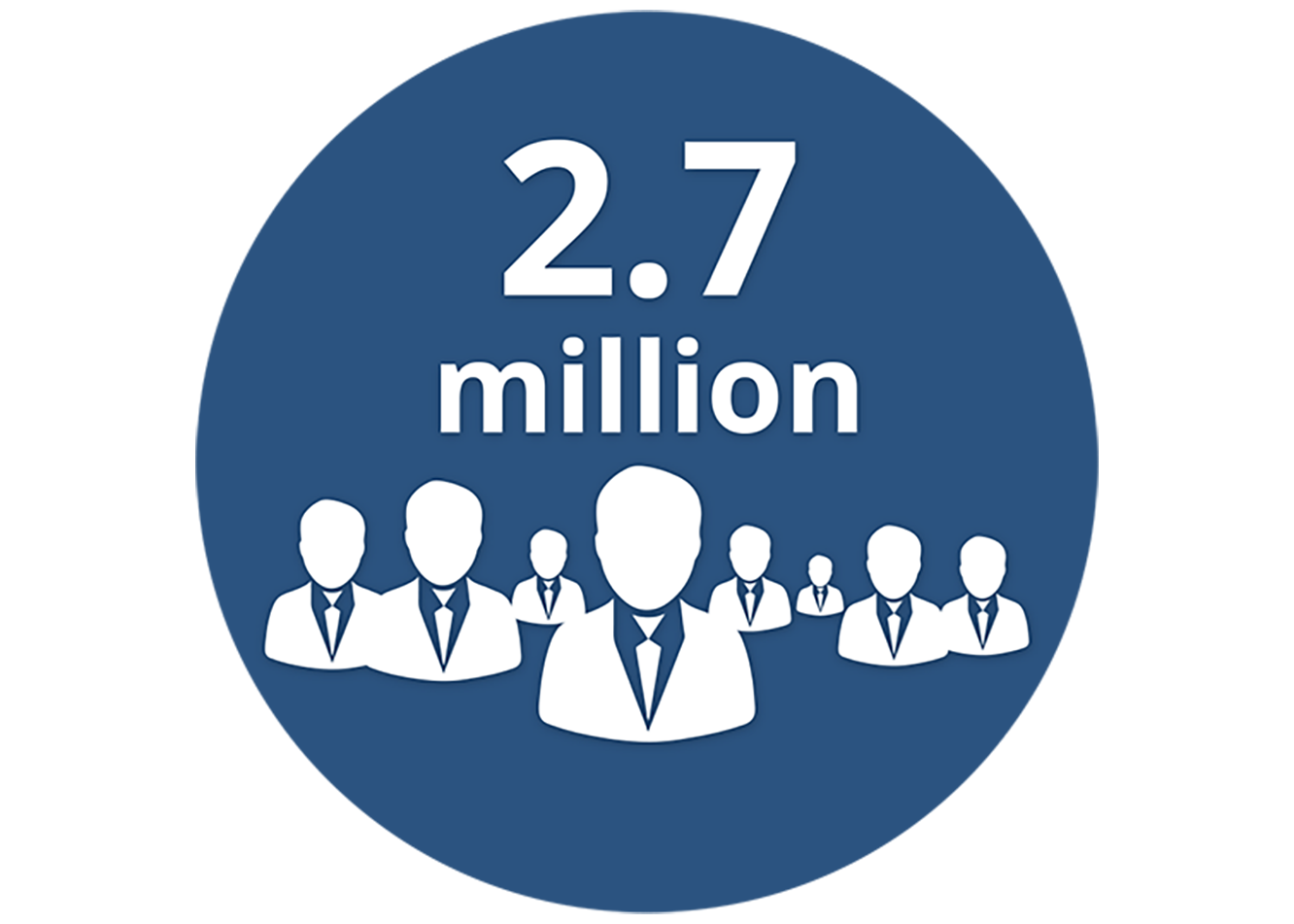 Easily setup your Virtual Company in Miami
Virtual companies are increasing in popularity these days, and why not! Setting up a virtual presence in a city allows you to explore its growth opportunities without spending on office, infrastructure, and other physical assets. So, what are you waiting for? Get a 786 area code phone number from Ringover to establish yourself as a local business in Miami and its surrounding areas.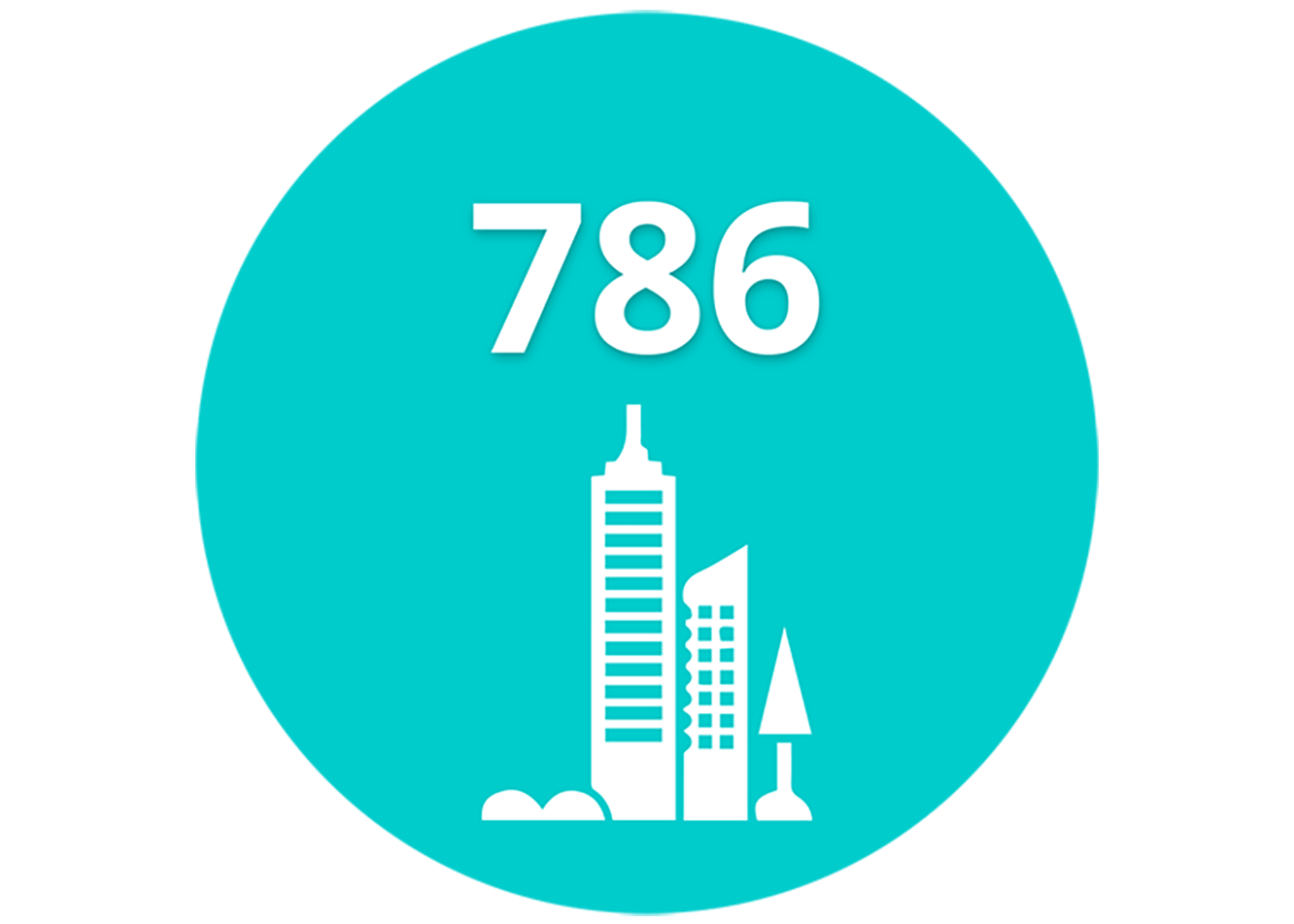 Increase the performance of your local advertising in Miami
If you want your business to succeed in a locality, your phone number should be where all eyeballs fall. Whether you plan to achieve this through traditional print methods, radio commercials, or digital strategies, your local ad campaigns in Miami could use a local phone number with area code 786. Get yourself one or more Miami phone numbers today to place, track, and optimize your local ad campaigns.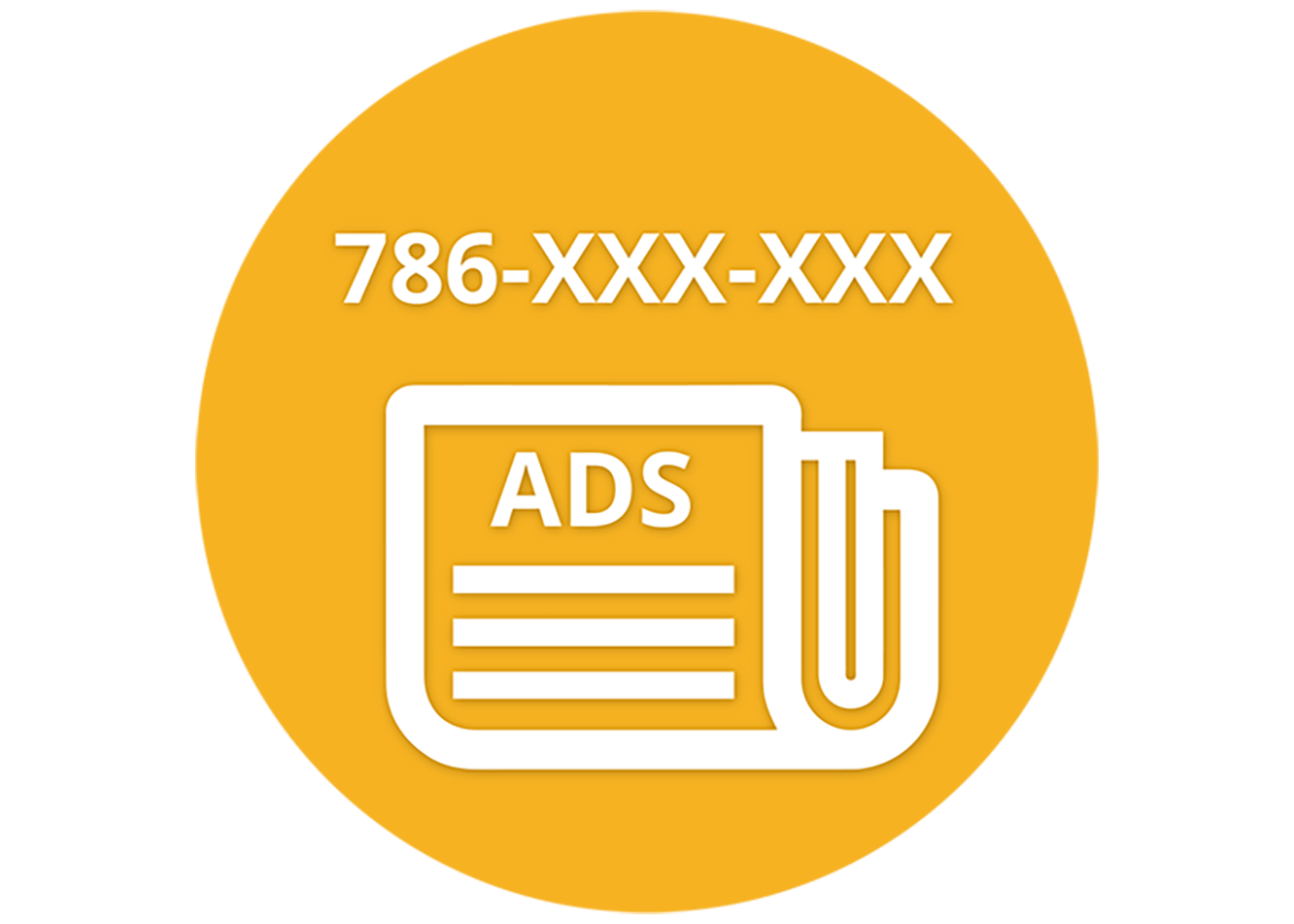 Improve cold calling campaign results by using a 786 number
The success of your cold calling efforts depends hugely on one factor – whether your target customers consider you as an established local business or as just another telemarketer. Business phone numbers with local area codes can make a big difference in the way customers perceive your business. Are you planning a cold calling campaign in Miami? Purchase Ringover's 786 area code phone numbers right away!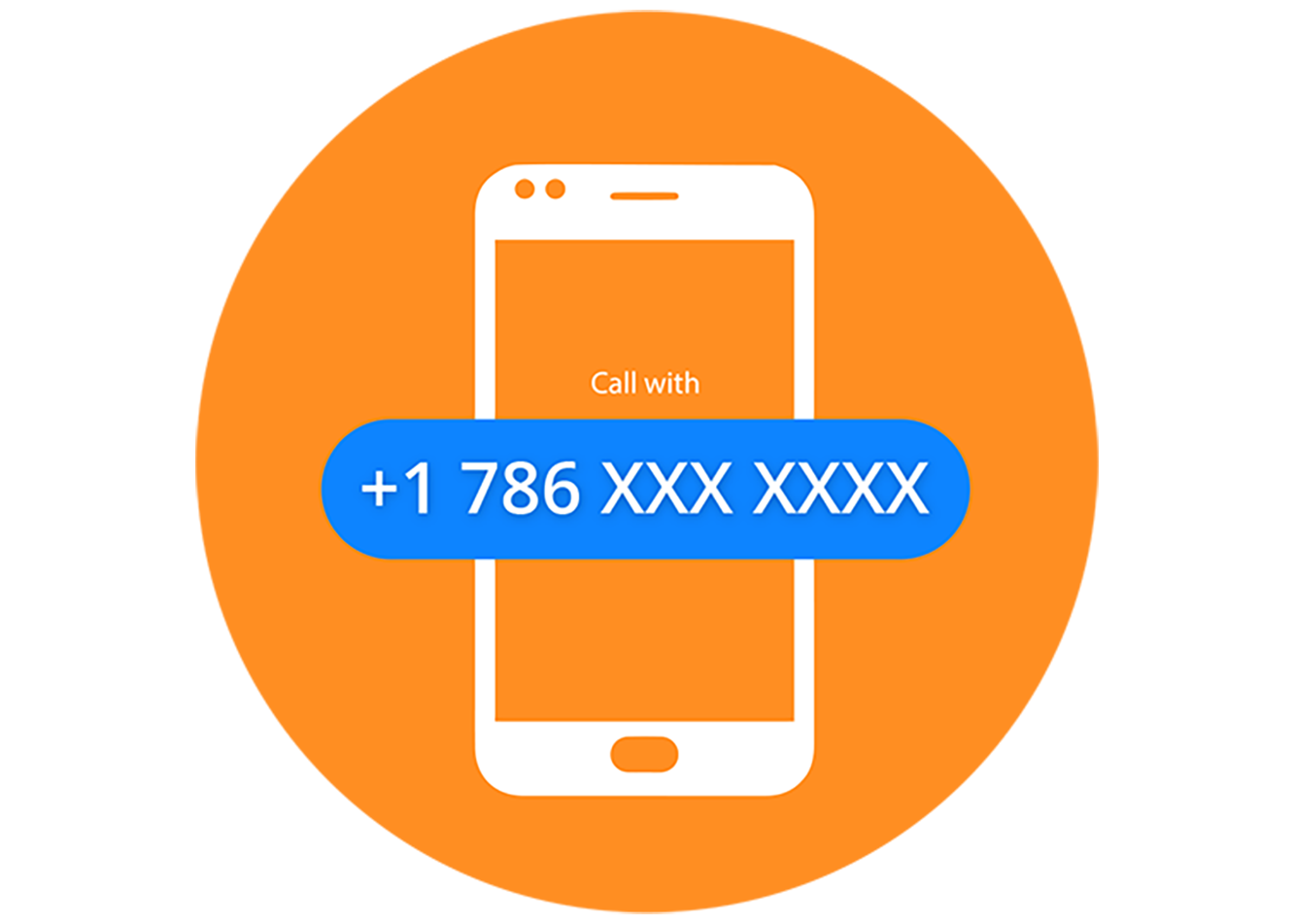 3 easy steps
To get a 786 area code phone number
and use it for your Business
STEP 1
Choose your number
STEP 2
Receive and make unlimited call instantaletly from any Desktop, Laptop or Mobile
STEP 3
Use great feature for your business like custom greetings, IVR, call forwarding, call recording…
Practical ways businesses use
786 area code numbers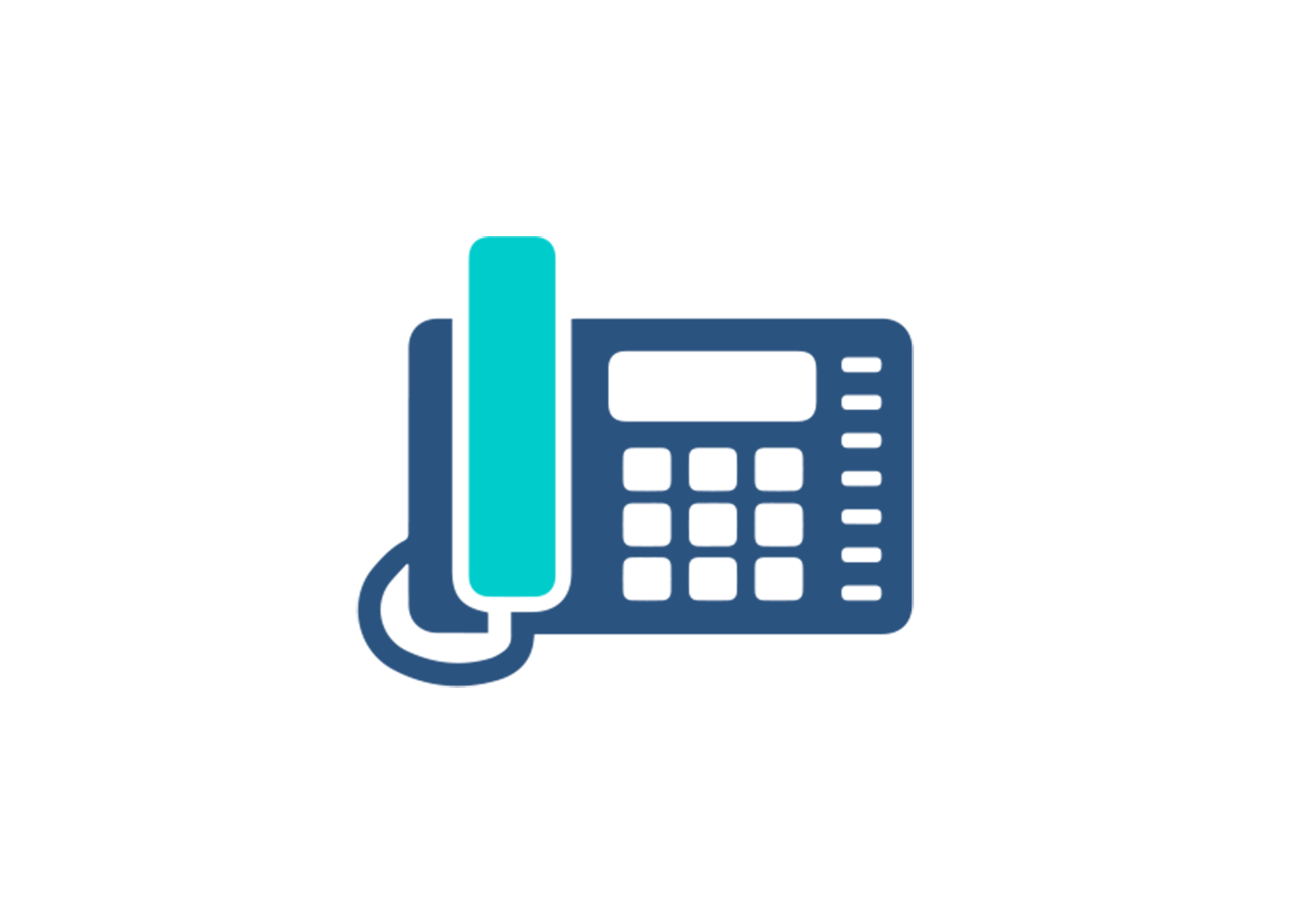 For a single business phone line
Use your 786 business phone number as a direct phone line so your colleagues, partners, or suppliers can reach you directly.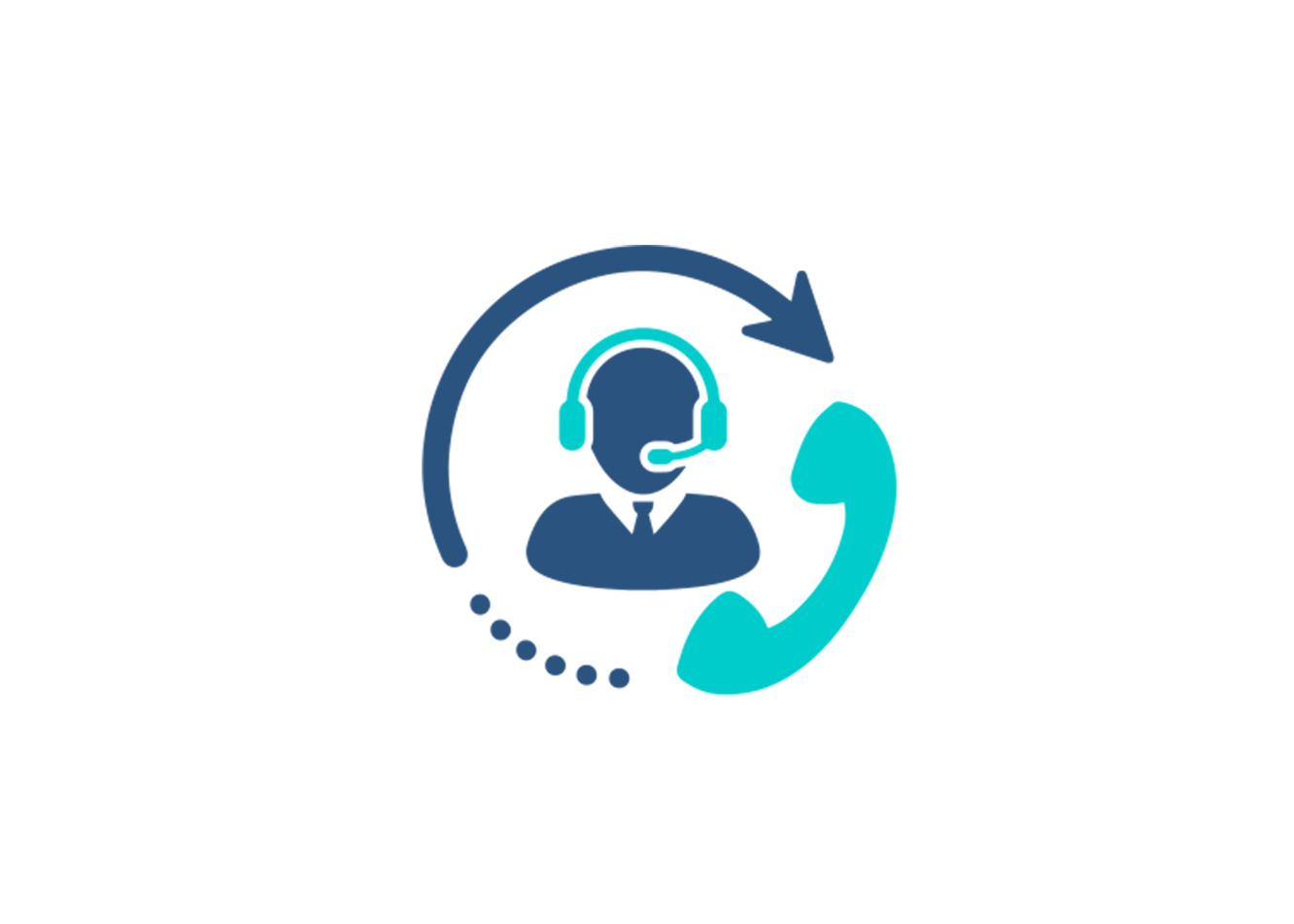 As a customer service number
Promote strong proximity to your customers- Let your customers in Miami and several cities and towns in Miami-Dade and Monroe, such as Hialeah, Homestead, Miami Gardens, Kendall, Miami Beach, Fontainebleau, and Key West call their local 786 number to reach you.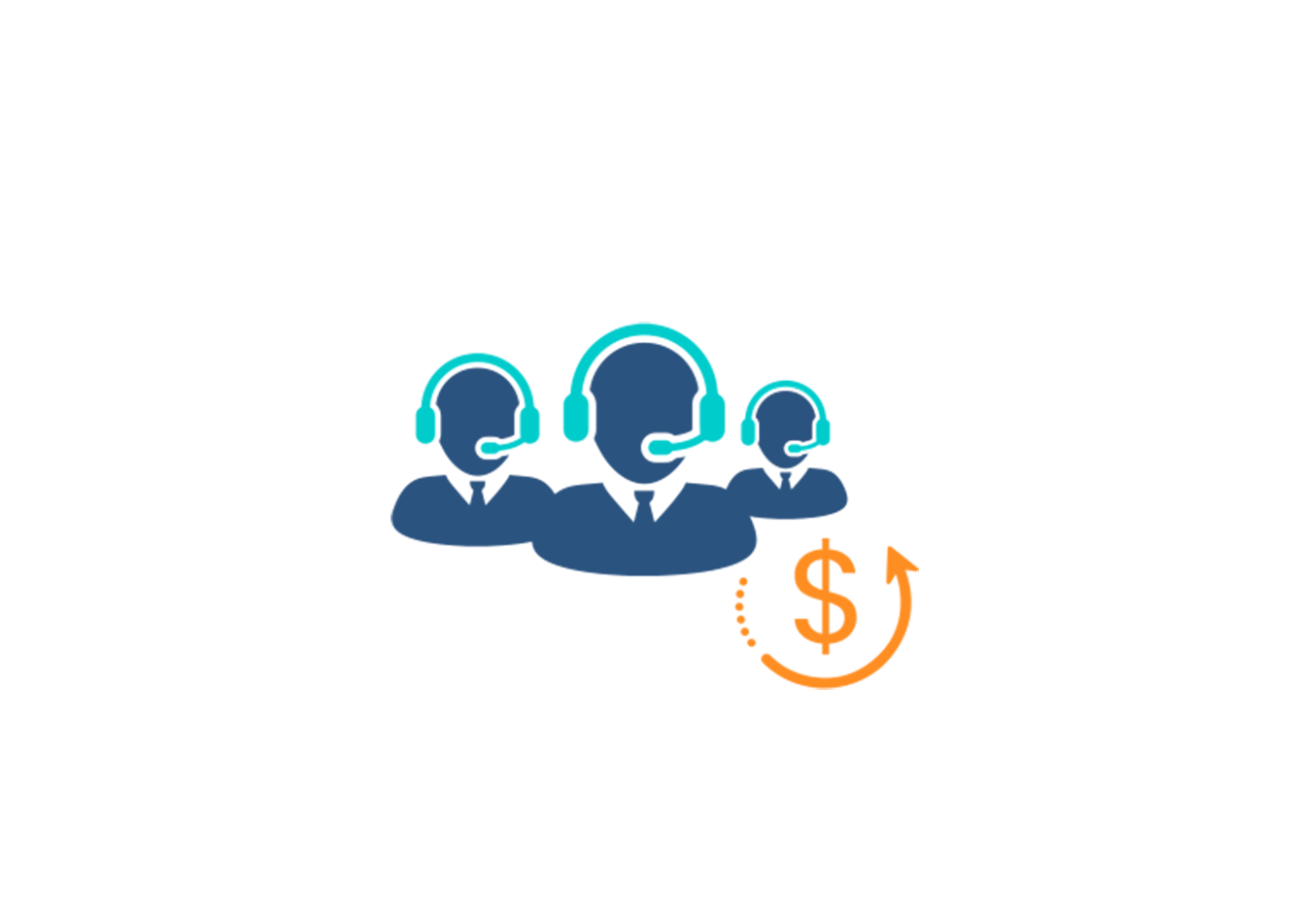 For your sales department
Make call campaigns to find new customers? Use a local 786 number to maximize your pick-up rate in the area and improve your cold calling results.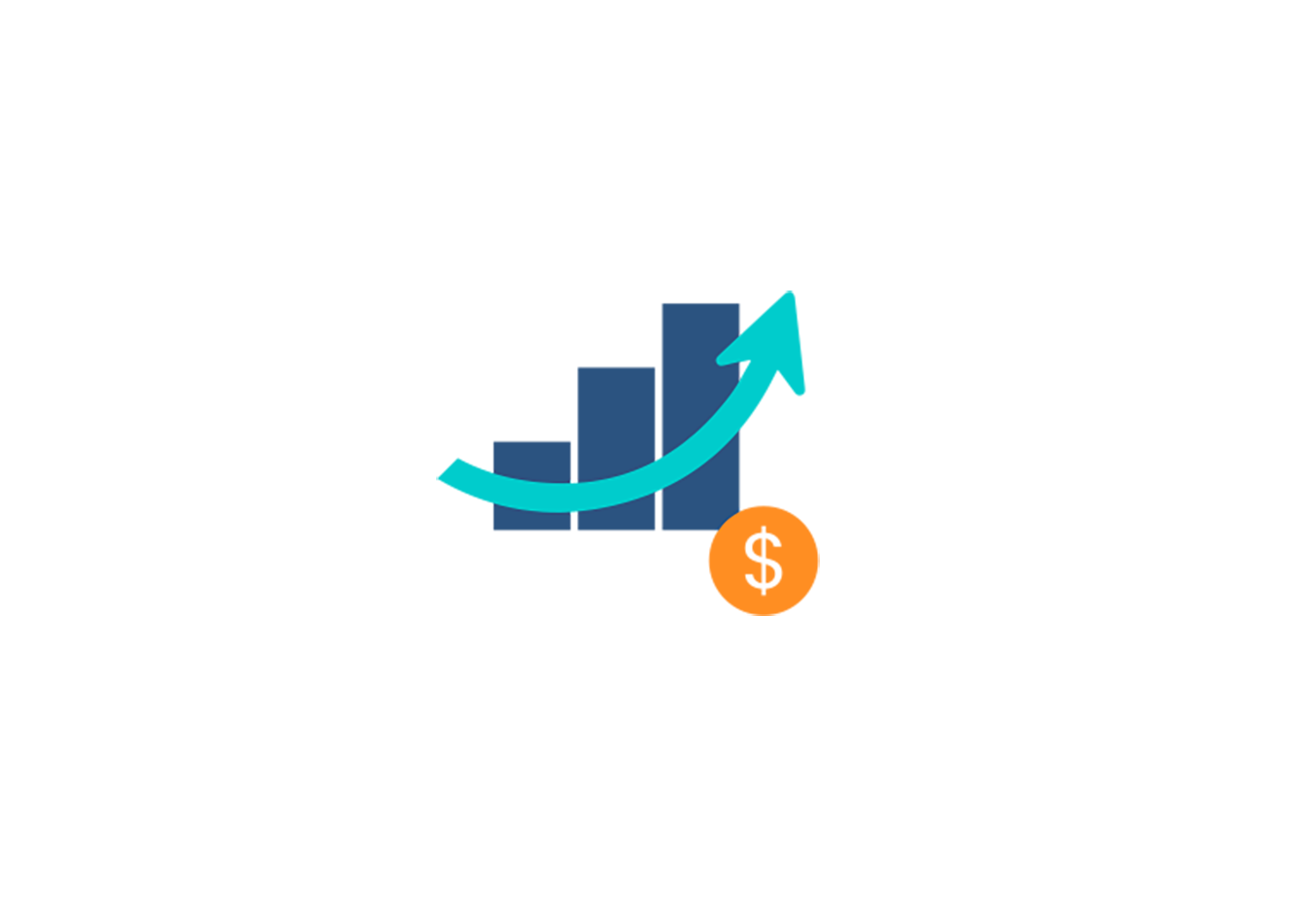 For Marketing
Use a number with 786 area code to launch highly effective local marketing campaigns.
Access Powerful VOIP Features with your Miami Business Phone Number
Other Florida area codes
Area code 305, an overlay code for 786, also serves Miami city, all of Miami-Dade County, and the island parts of Monroe County. The mainland parts of Monroe are covered by area code 239, which also serves counties of Collier, Lee, Charlotte, and Hendry. Area codes 561 (Palm Beach County), 954 and 754 (Broward County), and 863 (Heartland and Polk counties) are a few Florida area codes located around the 786/305 service territory.
Area Code 786 Phone Number FAQ
Where is area code 786?
The 786 area code, together with its overlay 305, is located in Florida. It serves the southeastern parts of the state and covers most of Miami-Dade County, including Miami city. Hialeah, Homestead, Miami Gardens, Kendall, Miami Beach, Fontainebleau, and North Miami, are some of the most populous cities in Miami-Dade. Additionally, the 786 area code caters to the island portions of Monroe County, of which the most notable is Key West city.
What time zone is the 786 area code located in?
Located in the Eastern Time Zone (ET), area code 786 uses the time zone offset of UTC−05:00 to observe Standard Time.
How to make a call to the 786 area code?
If a caller is calling locally within the 786 area zone, they can use a 7-digit dialing code where they do not need to add the area to make the call. They can simply dial the 7 digits making up the phone number, usually presented in this form: XXX-XXXX.
If a caller is calling from outside the region and still within the United States, they use 10-digit dialing consisting of the 3-digit area code and the 7-digit phone number, usually presented in the following form: 786-XXX-XXXX.
If a caller is calling from outside the United States, they use an 11-digit dialing format consisting of the US country code (+1), the 3-digit area code (786), followed by the 7-digit phone number. The structure is usually presented as: +1 (786) XXX-XXX.
Do I need to have an address in Miami to purchase a phone number with a 786 area code?
No, you can purchase a 786 code area number wherever your company is located, whether it be the US, Canada, or the rest of the world.