Get a 562 area code phone number in Long Beach
Instantly use your Long Beach number from any device: desktop, laptop or smartphone
Make unlimited calls to the US, Canada, and 50 other countries for no extra cost
Take advantage of 70+ useful phone system features including: Custom greetings, Call forwarding, IVR press 1, press 2, Call recording, etc.
7-day free trial
Get your Long Beach phone number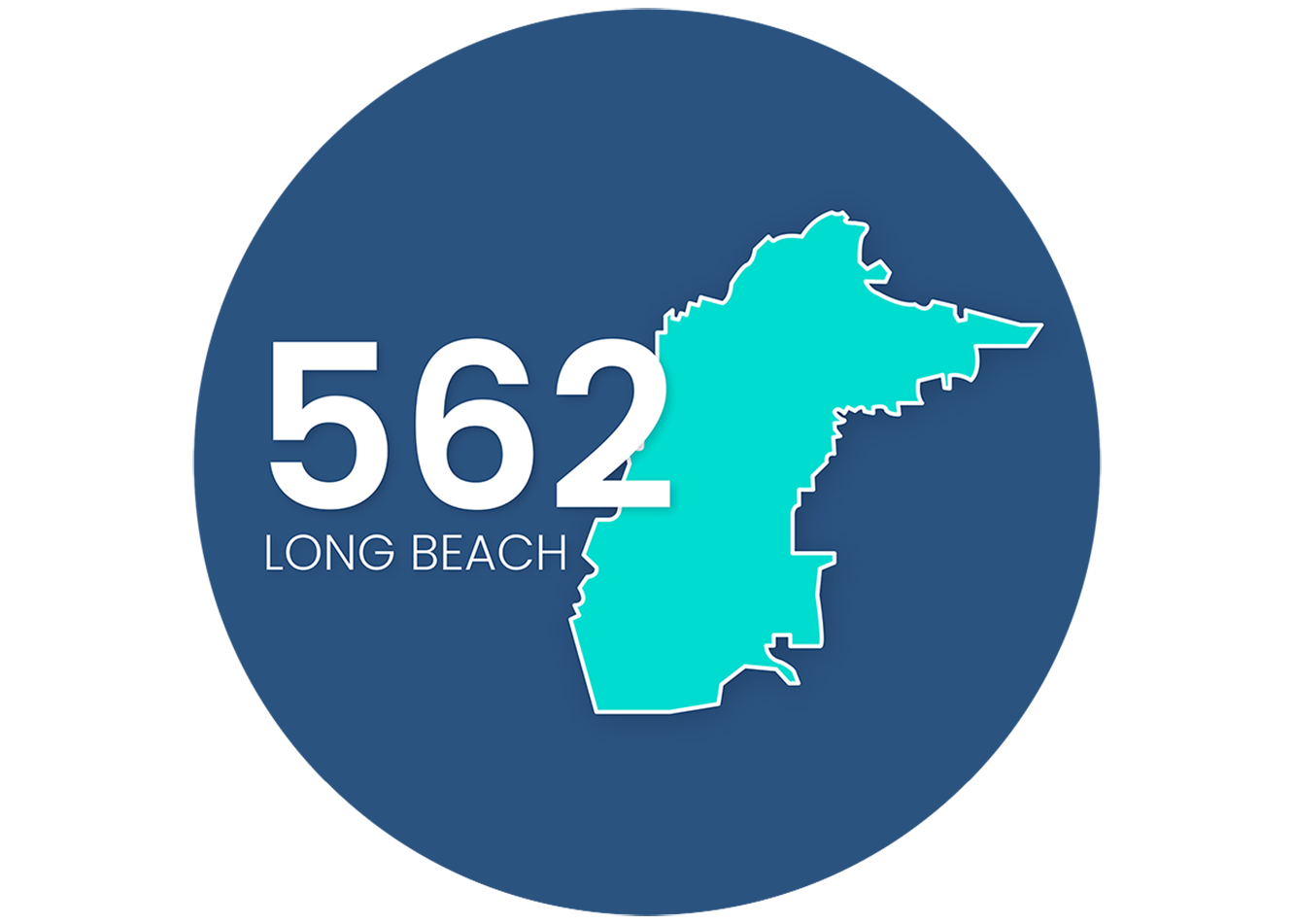 How to easily get a 562 area code phone number
//= $urls['signup'] ?> //= $t['headOfPage']['btnCtaP1'] ?>//= $t['headOfPage']['btnCtaP2'] ?>
Long Beach, a city with an ocean of opportunities within your reach
Although often overshadowed by the star cities in California, Long Beach is a city with its own charm. Located within Los Angeles County, it forms part of the Greater Los Angeles metropolitan area and is one of the Gateway Cities in the region. Pleasant weather, great local culture, and waterfront attractions like the Aquarium of the Pacific are only some of the reasons the city is famous. Long Beach is also home to one of the world's largest and busiest ports, making it a center of commercial activities.
At the heart of the city is downtown Long Beach, a major hub that houses over 1,500 businesses. Proximity to the bustling L.A. is another reason why small businesses and start-ups prefer Long Beach for their business. Trade, transportation and warehousing, leisure and hospitality, and healthcare are some of the sectors that flourish in the city.
You can discover the ocean of opportunities offered by Long Beach by getting 562 area code phone numbers from Ringover. With these cloud-based numbers, you can build a rock-hard local presence in the city and its surrounding areas.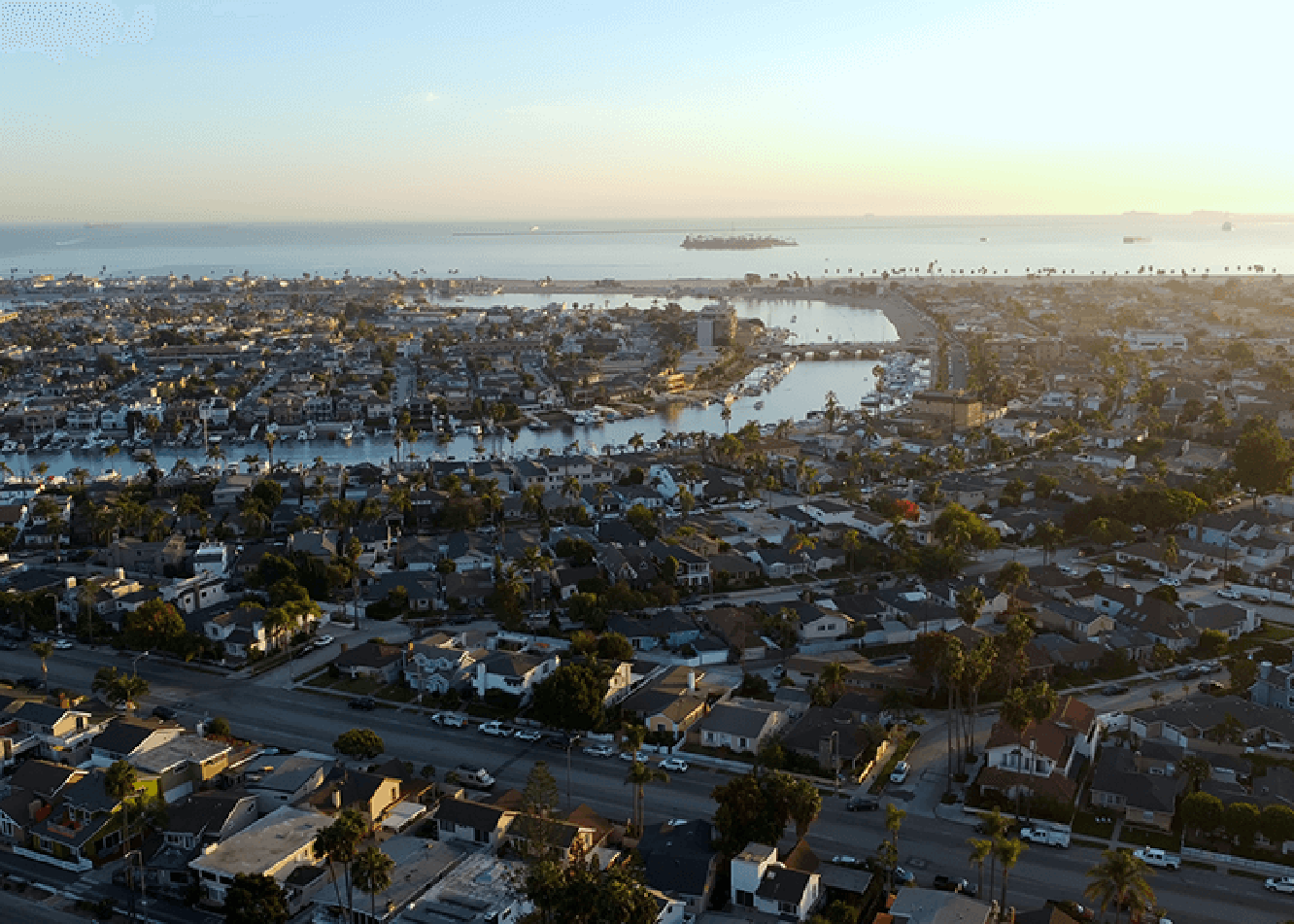 Why choose a 562 area code for your business?
Reach a population of over 2 million with a 562 phone number
Get a Long Beach phone number with a 562 area code to display your local presence in the area of 2 million people. With this number, you can increase your access to over 460,000 people residing in Long Beach city. The 562 area code service areas also include cities like Downey and Norwalk, each with over 100,000 residents. It caters to many other thickly populated cities the counties of Long Island and Orange, such as Whittier, Lakewood, Bellflower, South Whittier, Pico Rivera, and more.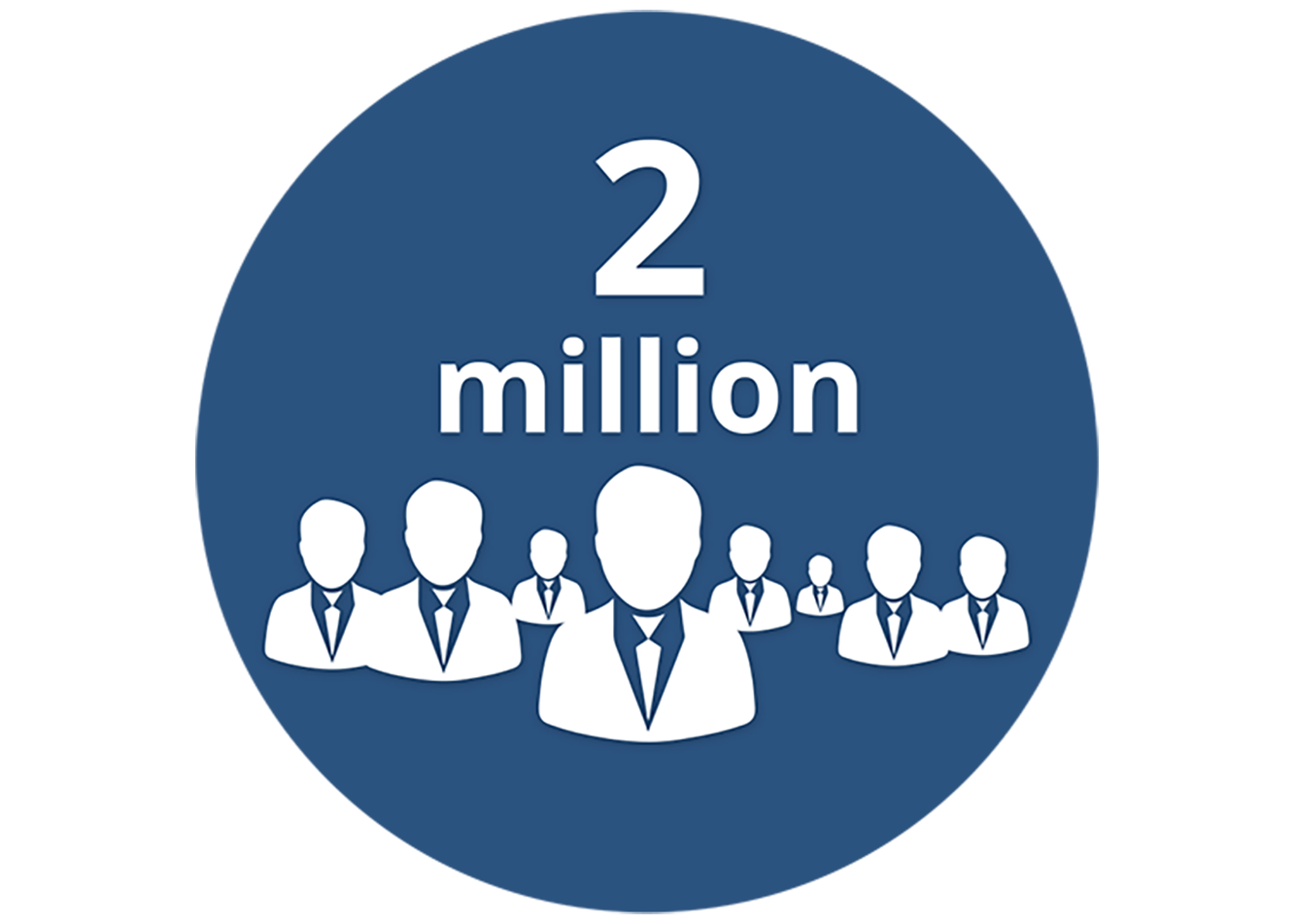 Easily setup your Virtual Company in Long Beach
California is a dreamland for businesses. Long Beach area code phone numbers give you access to two major counties in the state – Los Angeles and Orange – from anywhere in the world. While 562 area code phone numbers establish your virtual presence in Long Beach and its environs in the Los Angeles metropolitan area, you can further increase your reach in the region by purchasing more neighboring area codes, including 310/424, 747/818, and 213/323.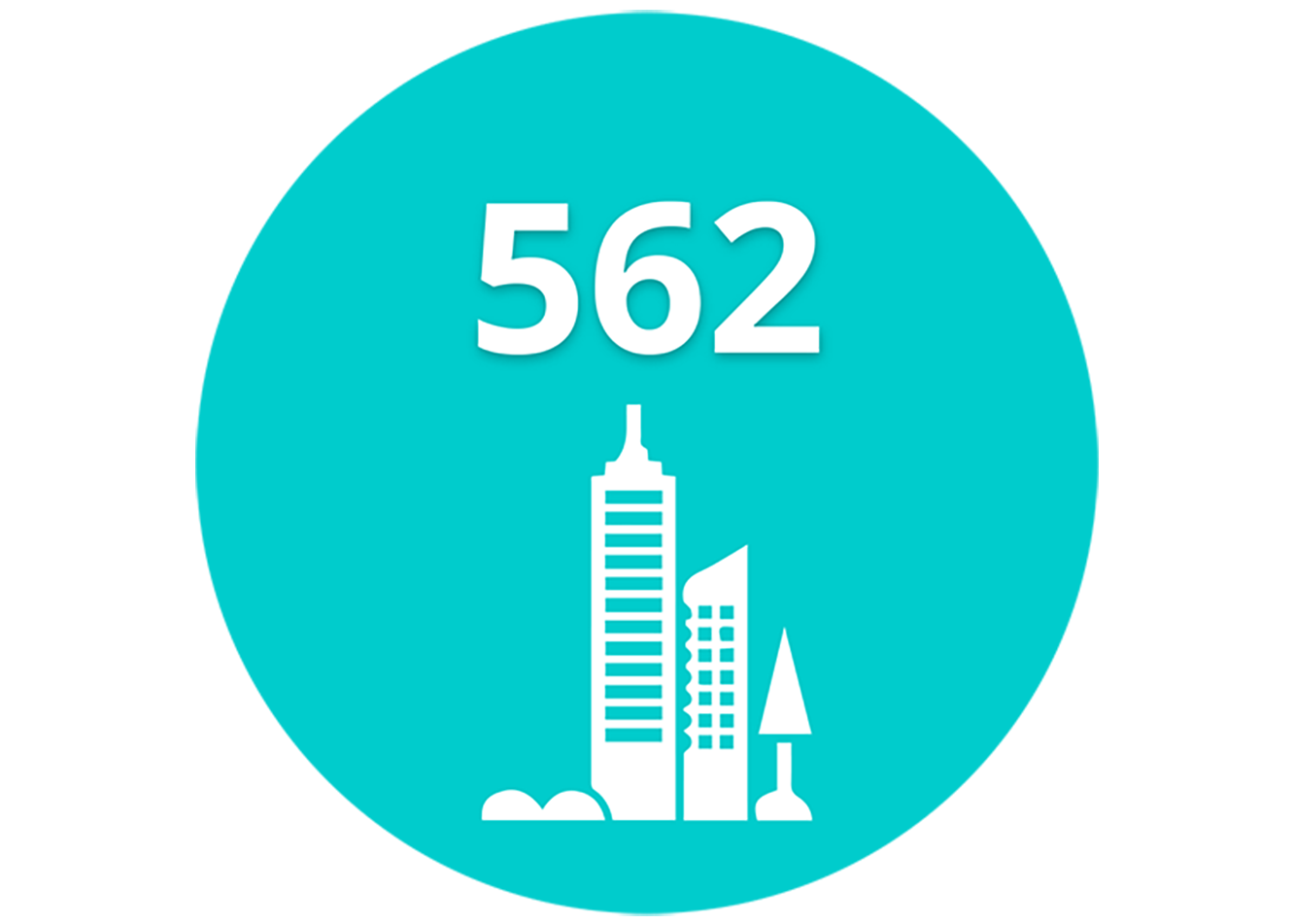 Increase the performance of your local advertising in Long Beach
Since the Long Beach area houses millions of prospects, local ad campaigns are a great way to market your business. Ringover offers cloud-based 562 area code phone numbers for running and tracking ad campaigns in all corresponding localities. Want to extend your campaigns to the neighboring L.A. or other Californian cities? We offer California area code phone numbers covering all cities in the state and the country.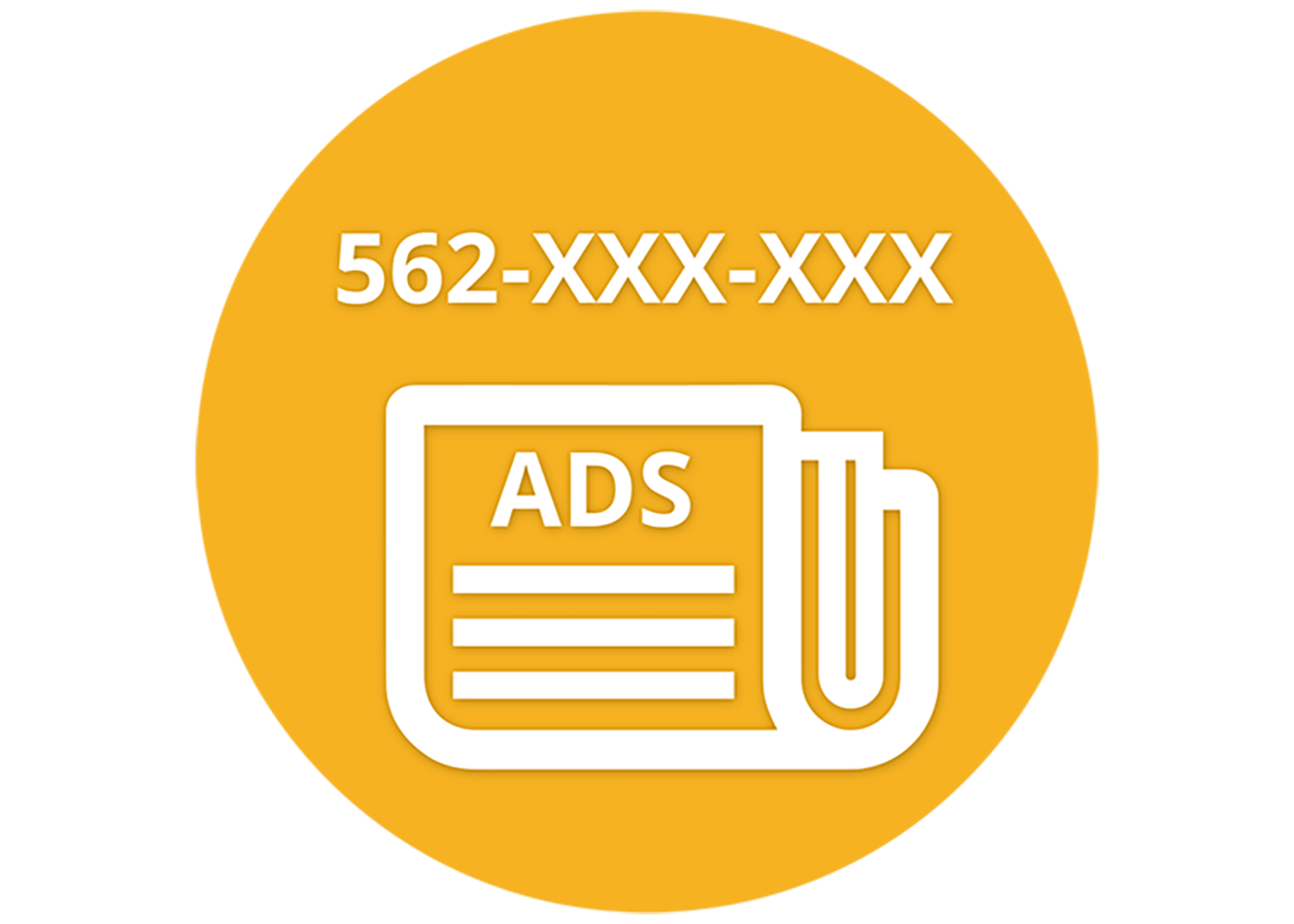 Improve cold calling campaign results by using a 562 number
Using local numbers to reach prospects in a locality is a tried-and-tested cold-calling strategy successful businesses use. Experts are of the opinion that it helps improve call pick-up rates and, as a result, boosts sales. Why wait to equip your Long Beach sales agents with 562 area code phone numbers? Let them establish connections with the local population, generate better leads, and close more deals using El Paso local phone numbers.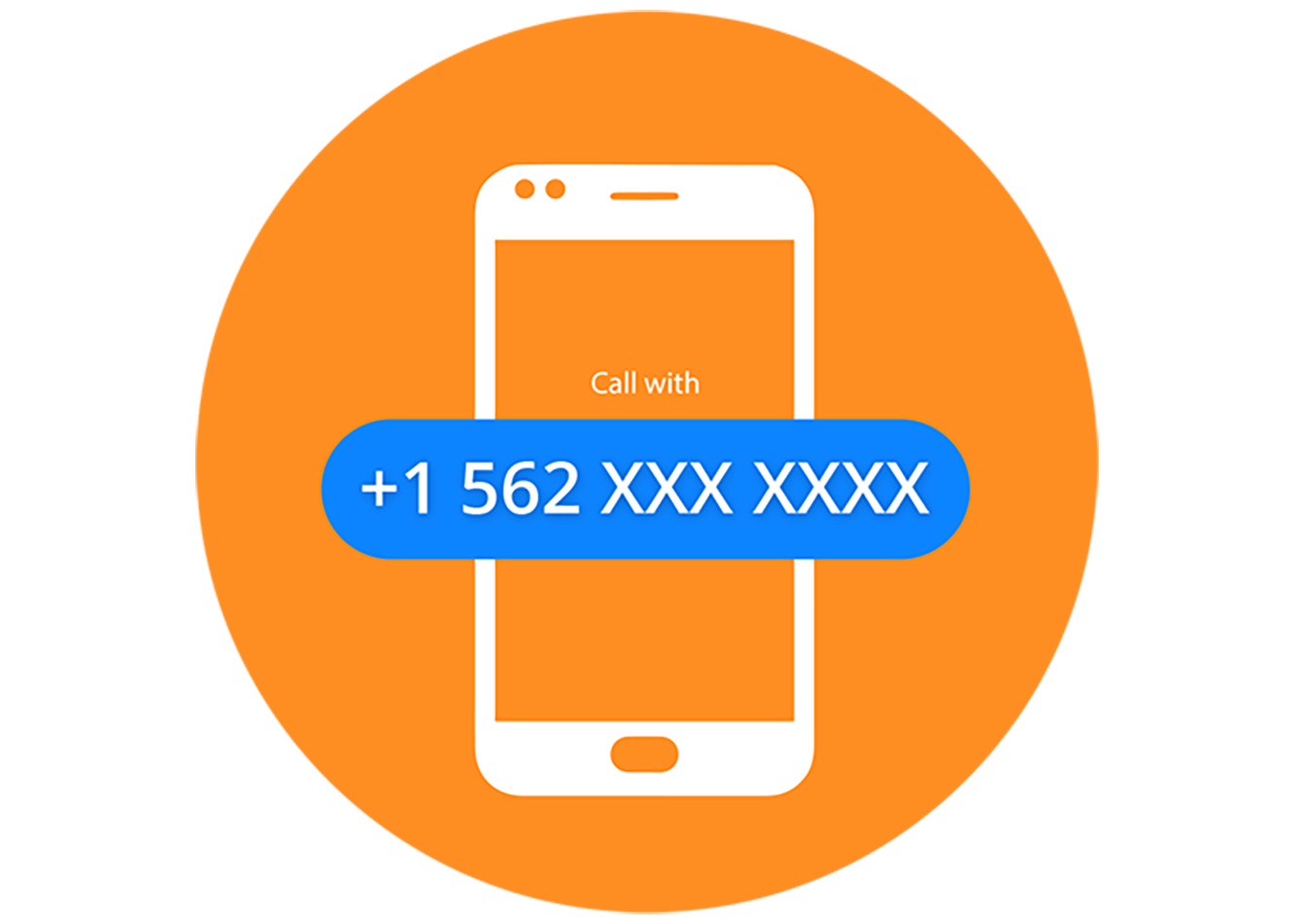 3 easy steps
To get a 562 area code phone number
and use it for your Business
STEP 1
Choose your number
STEP 2
Receive and make unlimited call instantaletly from any Desktop, Laptop or Mobile
STEP 3
Use great feature for your business like custom greetings, IVR, call forwarding, call recording…
Practical ways businesses use
562 area code numbers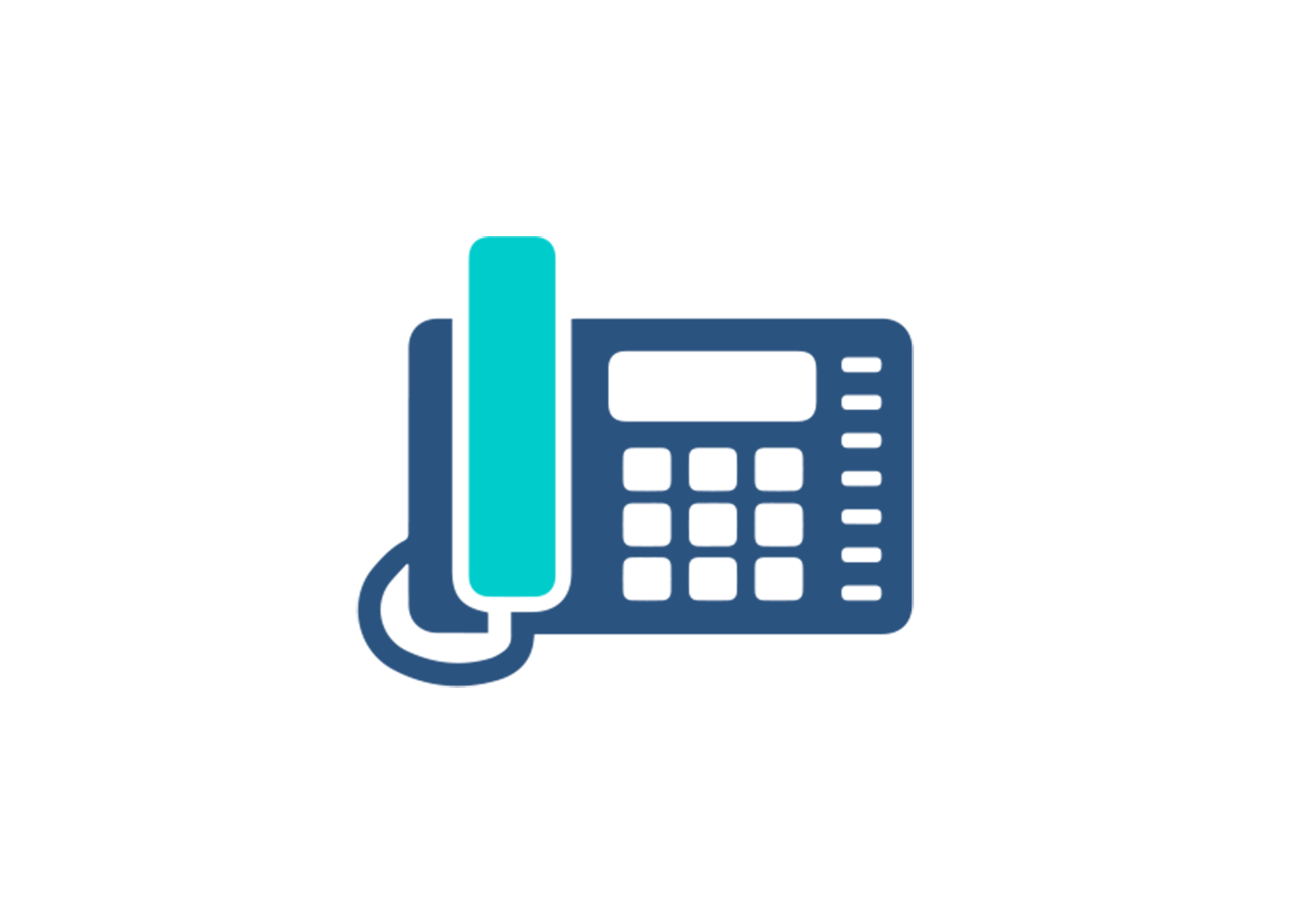 For a single business phone line
Use your 562 business phone number as a direct phone line so your colleagues, partners, or suppliers can reach you directly.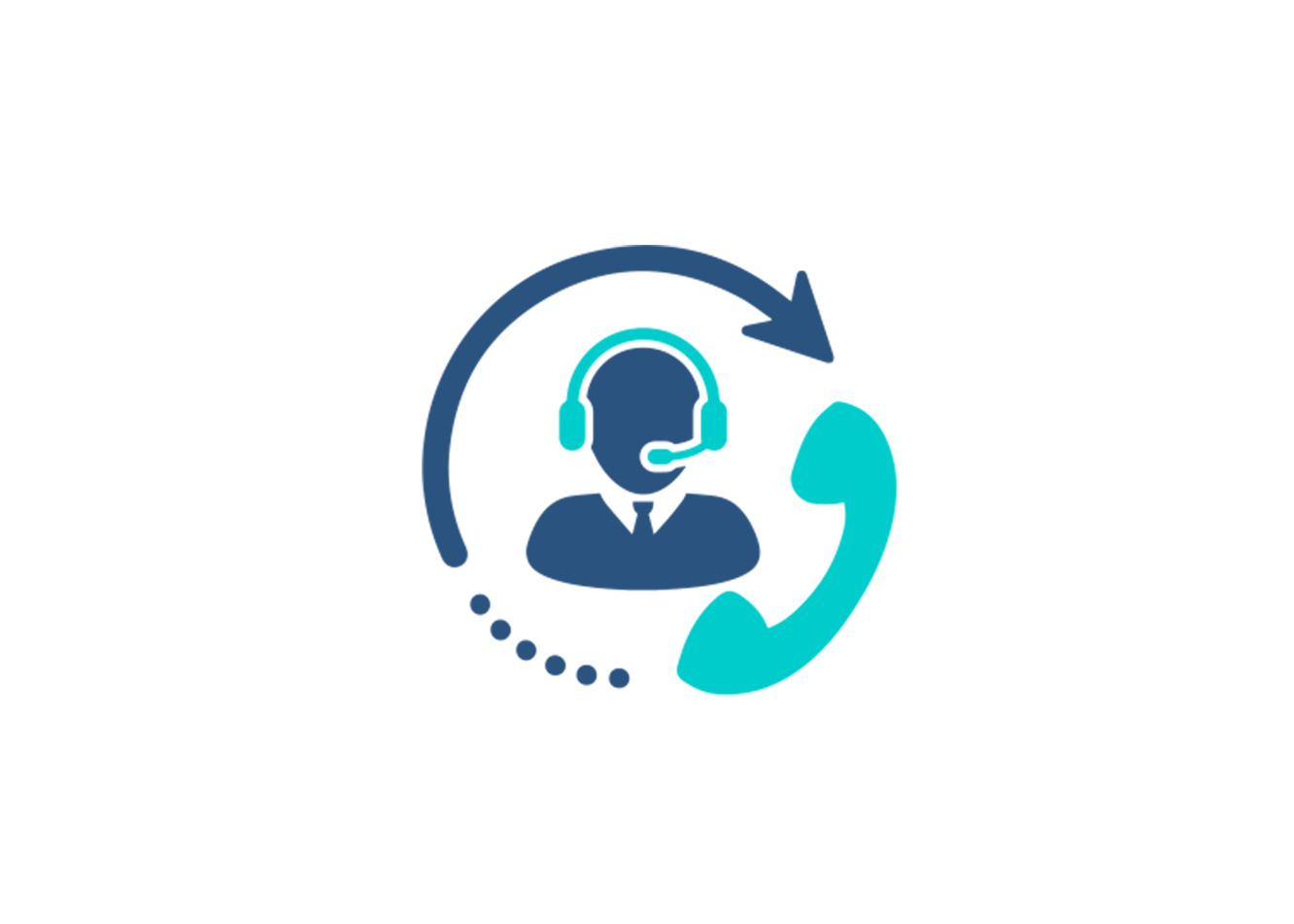 As a customer service number
Promote strong proximity to your customers- Let your customers in Long Beach, Downey, Norwalk, Whittier, Lakewood, Pico Rivera, Bellflower, South Whittier, and many other places in the Los Angeles metropolitan area call their local 562 number to reach you.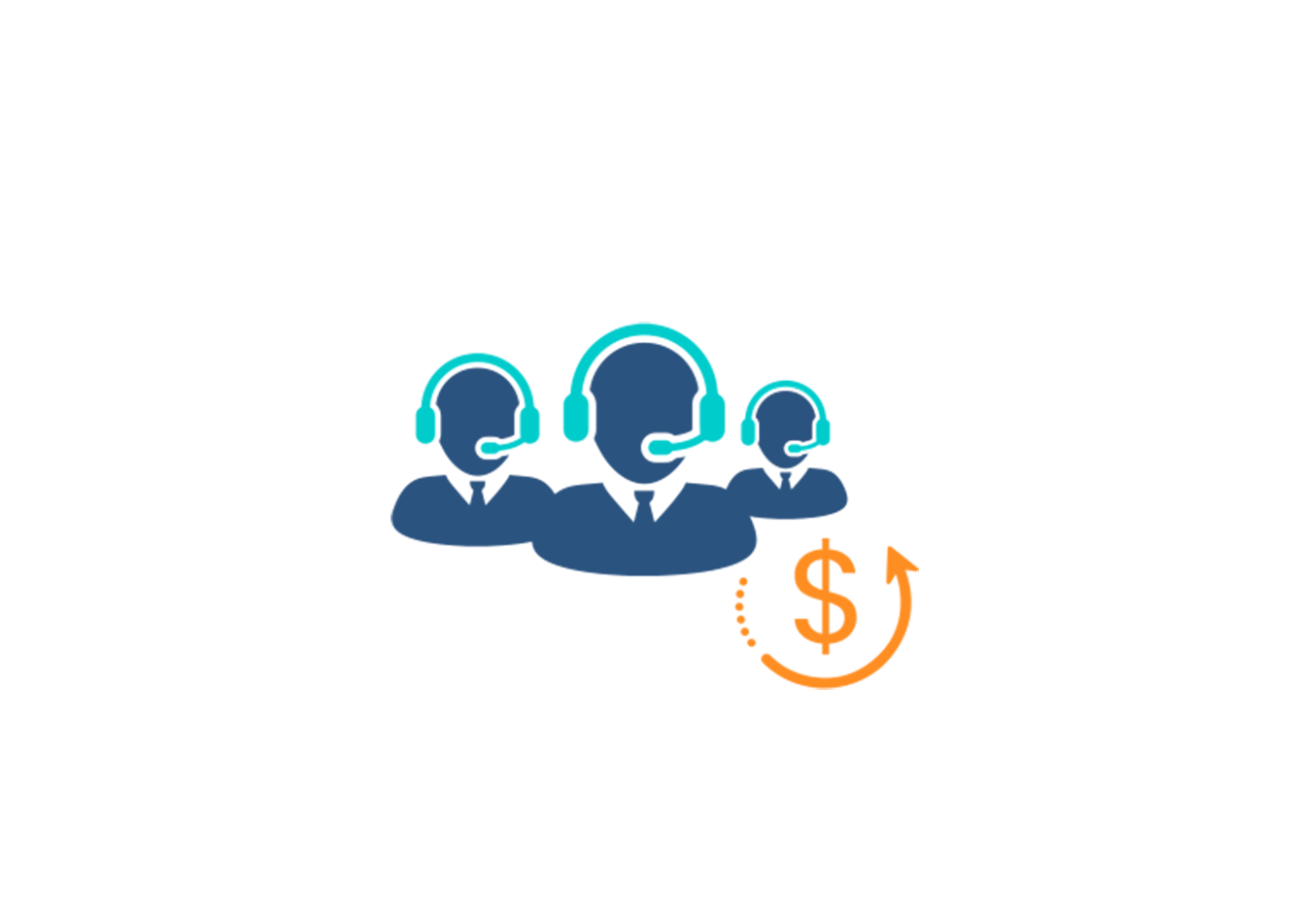 For your sales department
Make call campaigns to find new customers? Use a local 562 number to maximize your pick-up rate in the area and improve your cold calling results.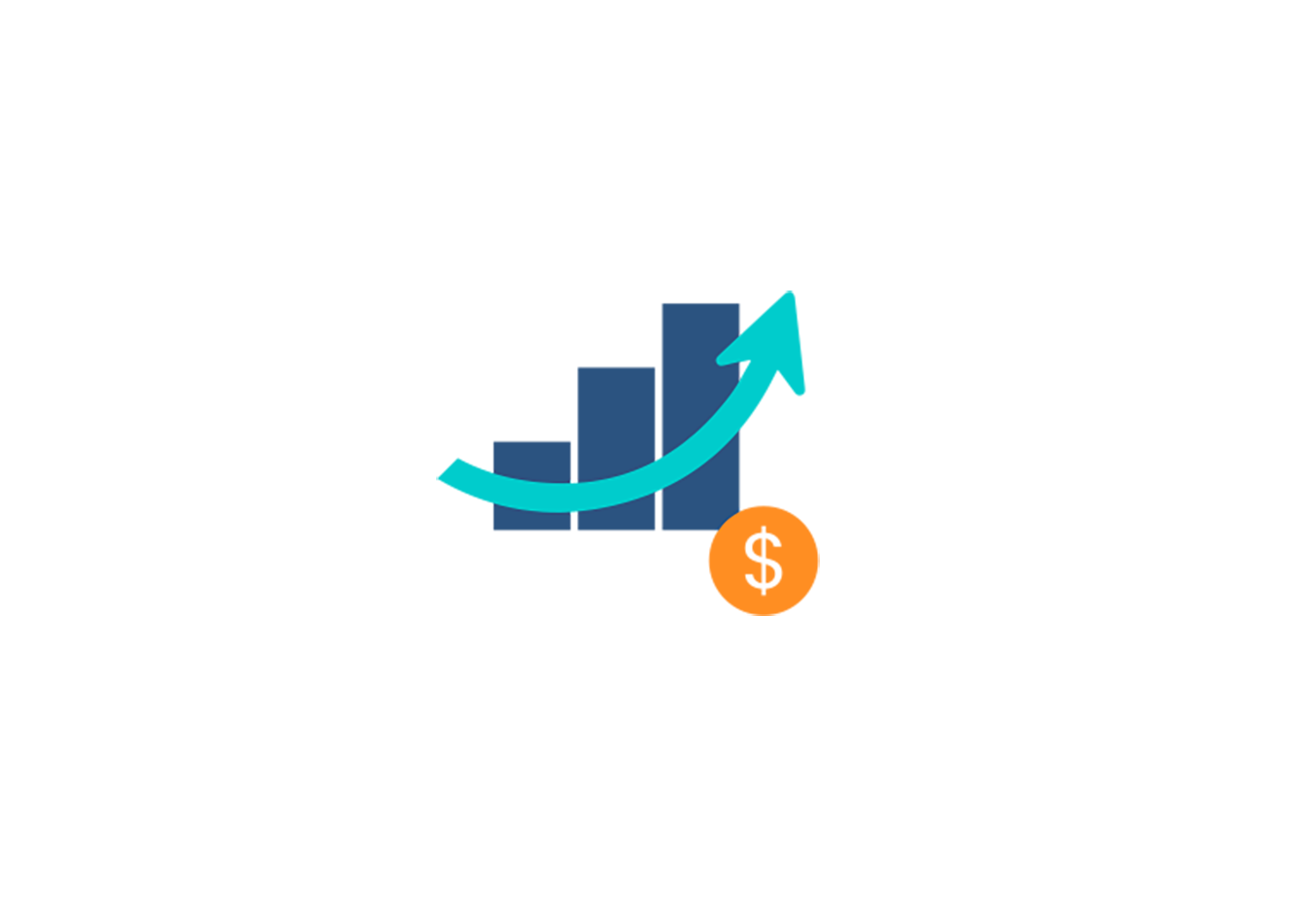 For Marketing
Use a number with 562 area code to launch highly effective local marketing campaigns.
Access Powerful VOIP Features with your Long Beach Business Phone Number
Other California area codes
Long Beach and other places secured by 562 don't have any overlay codes. However, the Los Angeles metropolitan area they are part of is served by multiple California area codes. For instance, area codes 213/323, 310/424, and 747/818 cater to various parts of the neighboring L.A city, while 626 is the code for portions of Los Angeles County. Area codes 714 and 657 secure portions of Orange, Los Angeles, and San Bernardino Counties. Additionally, area codes 442/760, 661, and 840/909 also serve the metro region.
Area Code 562 Phone Number FAQ
Where is area code 562?
The 562 area code is a major California code that serves two counties – the southeastern parts of Los Angeles County and northern portions of Orange County. The most prominent place in its service territory is Long Beach, in Los Angeles County. Downey, Norwalk, Whittier, Lakewood, Pico Rivera, Bellflower, South Whittier, etc., are a few other 562 area code cities in the same county. Brea, Buena Park, Cypress, and Fullerton are the major Orange County cities covered (partially) by 562.
What time zone is the 562 area code located in?
Located in the Pacific Time Zone (PT), the 562 area code localities are eight hours behind Coordinated Universal Time (UTC−08:00) during Standard Time.
How to make a call to the 562 area code?
If a caller is calling locally within the 562 area zone, they can use a 7-digit dialing code where they do not need to add the area to make the call. They can simply dial the 7 digits making up the phone number, usually presented in this form: XXX-XXXX.
If a caller is calling from outside the region and still within the United States, they use 10-digit dialing consisting of the 3-digit area code and the 7-digit phone number, usually presented in the following form: 562-XXX-XXXX.
If a caller is calling from outside the United States, they use an 11-digit dialing format consisting of the US country code (+1), the 3-digit area code (562), followed by the 7-digit phone number. The structure is usually presented as: +1 (562) XXX-XXX.
Do I need to have an address in Long Beach to purchase a phone number with a 562 area code?
No, you can purchase a 562 code area number wherever your company is located, whether it be the US, Canada, or the rest of the world.