Integrating Ringover into Salesloft
Notes :
- You'll need a Ringover Power account in order to benefit from this integration.
- The integration should be installed by a Ringover administrator account ‍👨‍💼.
- The integration should be installed by a Salesloft administrator account ‍👨‍💼.
Step 1: Activation
💻 Head to
https://dashboard.ringover.com/integrations
and then click on "activate", opposite "Salesloft".

Step 2: Configuration in Ringover
The integration will be activated for all agents with identical email addresses in Ringover and Salesloft by default.
You can customize the integration to suit yours needs: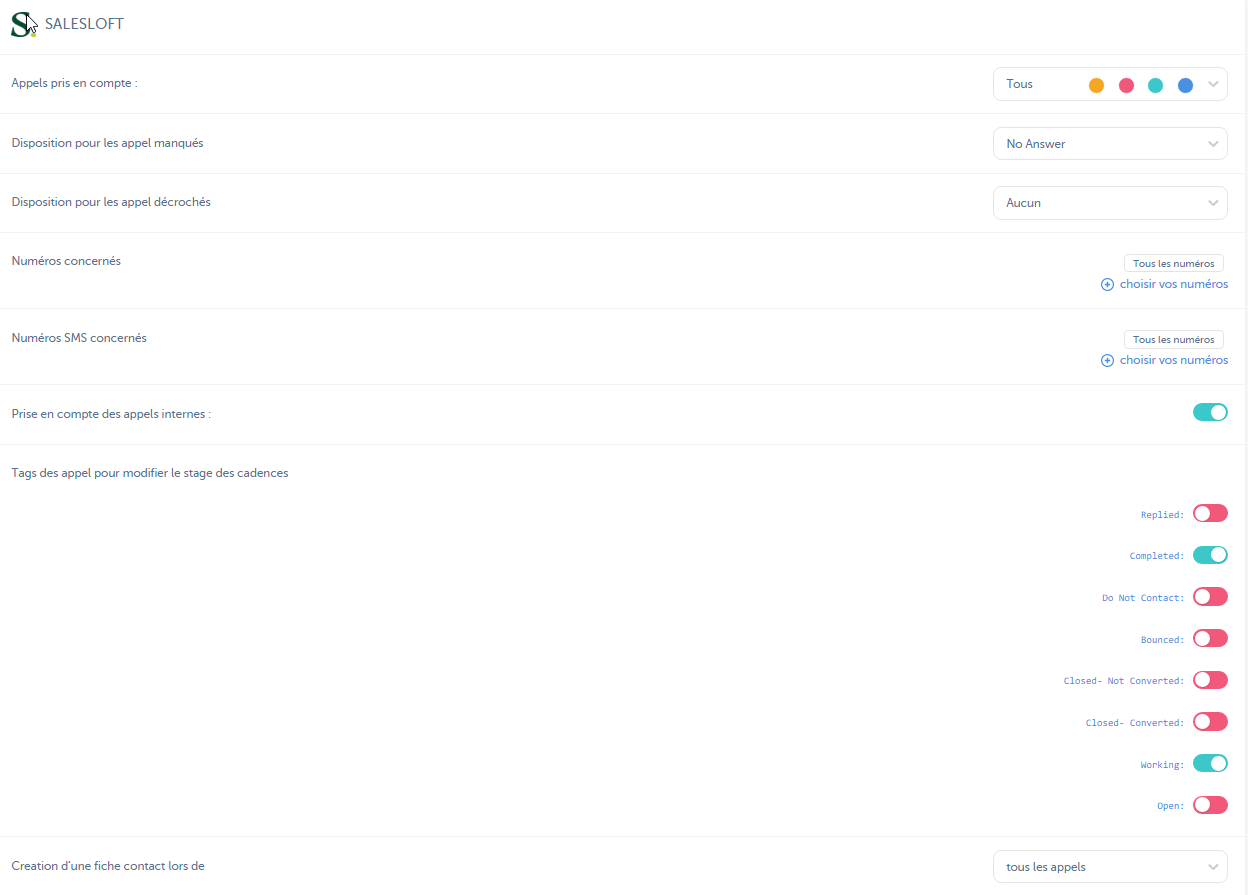 If you select and tick the tags here, you'll need to create the tags using the same names in your Ringover dashboard:

Step 3: Set-up in Salesloft
In order to enable the Click-to-Call feature, please check that you've installed the Ringover Chrome extension. Then, head to Settings > Salesloft Dialer, and complete the configuration, as shown below: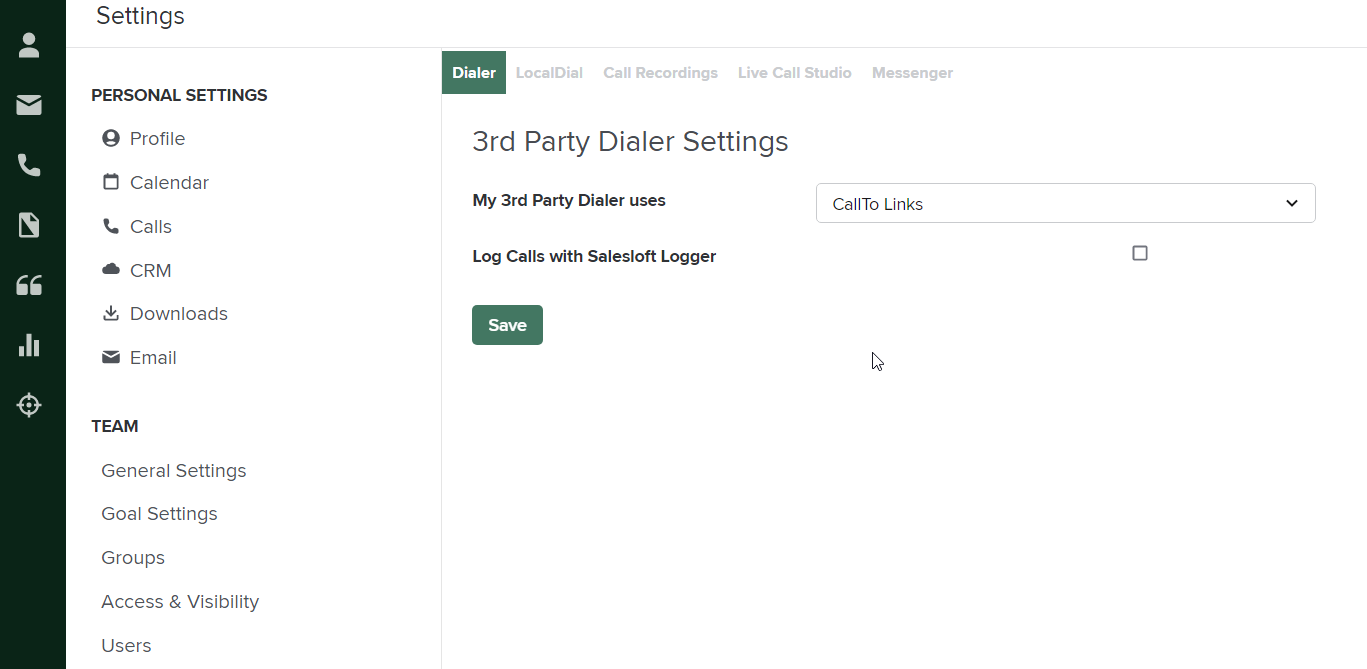 There you go, your integration is all sorted. You'll now find your call logs, SMS logs, call recordings and voicemails reported as activities in your Salesloft contact records! 🎉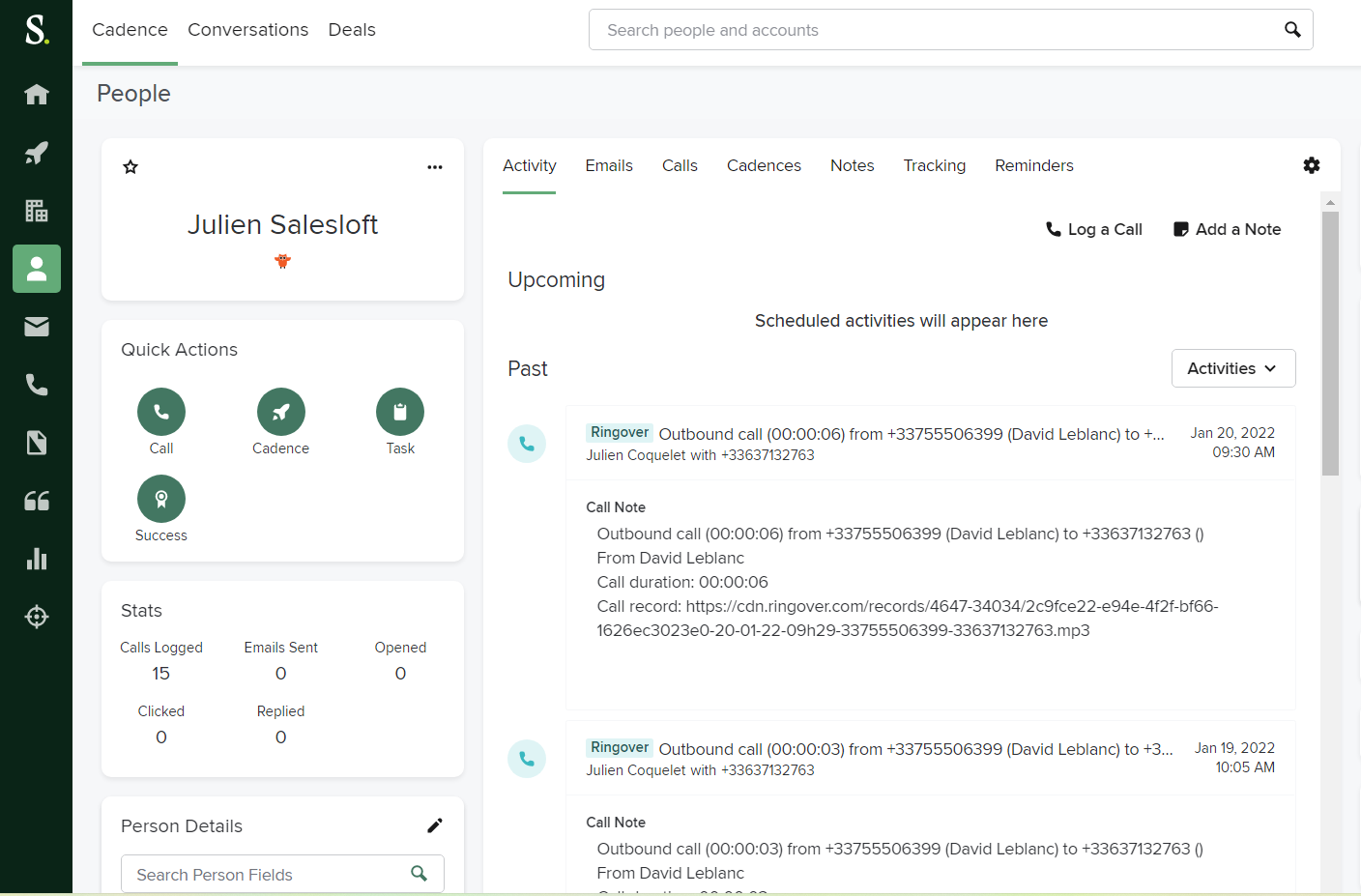 Was this article helpful?