How to link Ringover with Zapier
The Ringover integration in Zapier allows you to launch actions using Ringover events as triggers.
Notes:
- You must be using a Ringover Power plan 💳 to set up integration
- The integration should be set up by an admin user 👨‍💼 via your dashboard
💻 Go to "Integrations" in your Ringover dashboard https://dashboard.ringover.com/integrations
Then click on "Activate" next to Zapier .
Copy the token and click on the link 🔗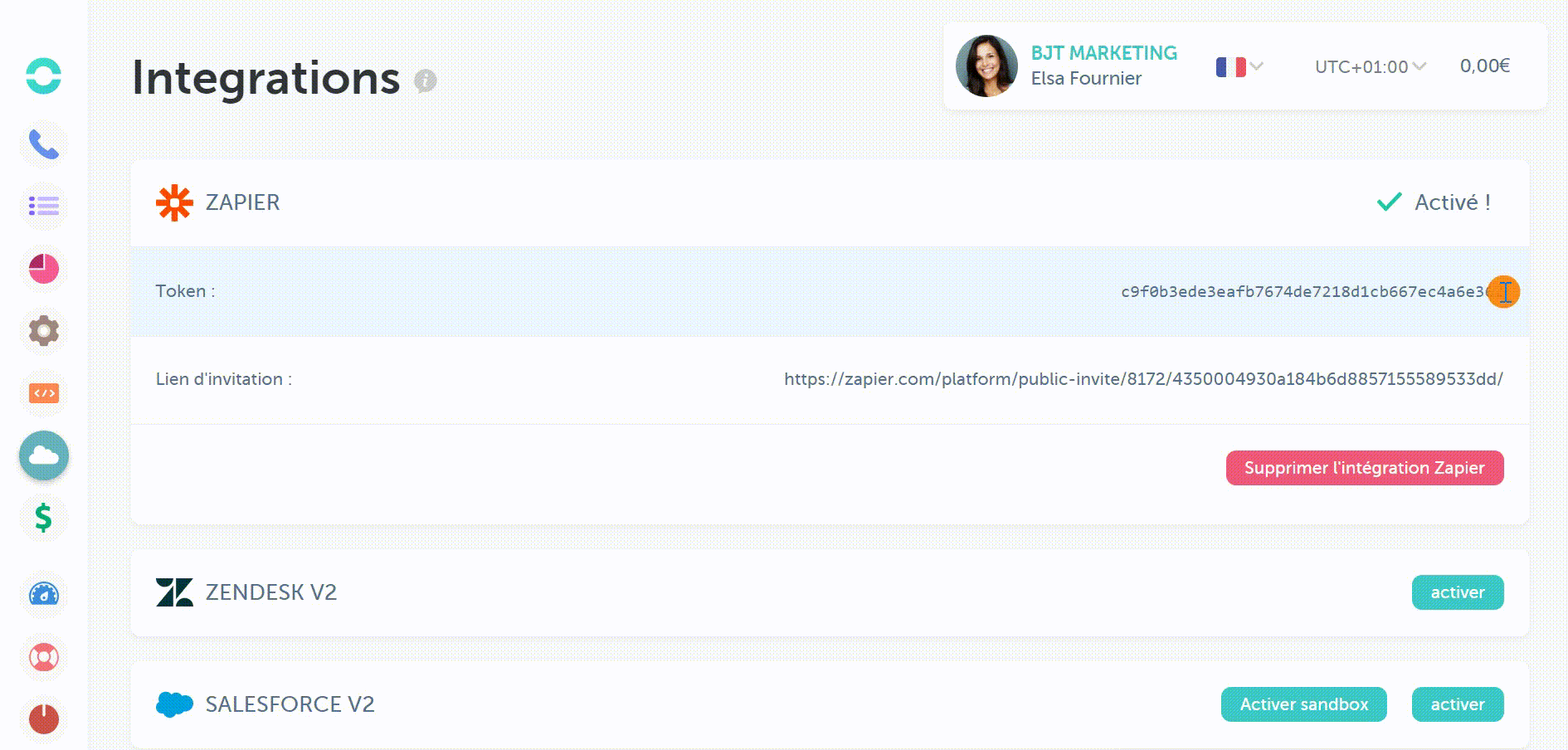 Click on "Accept and build zap" ✅.
In "My Apps", search for and click on the "Ringover" app and paste the token.
That's it! You can now use Ringover events in your zaps! 🎉
Was this article helpful?