Download the Ringover extensions now
Use the Ringover extensions on Chrome, Safari and Firefox, so you can make the most of a calling tool on any web page. Thanks to the Ringover SDK, you can now use Ringover via any business tool!
Simplify incoming calls
Whenever you get an incoming call, the extension will open on the web page you're on.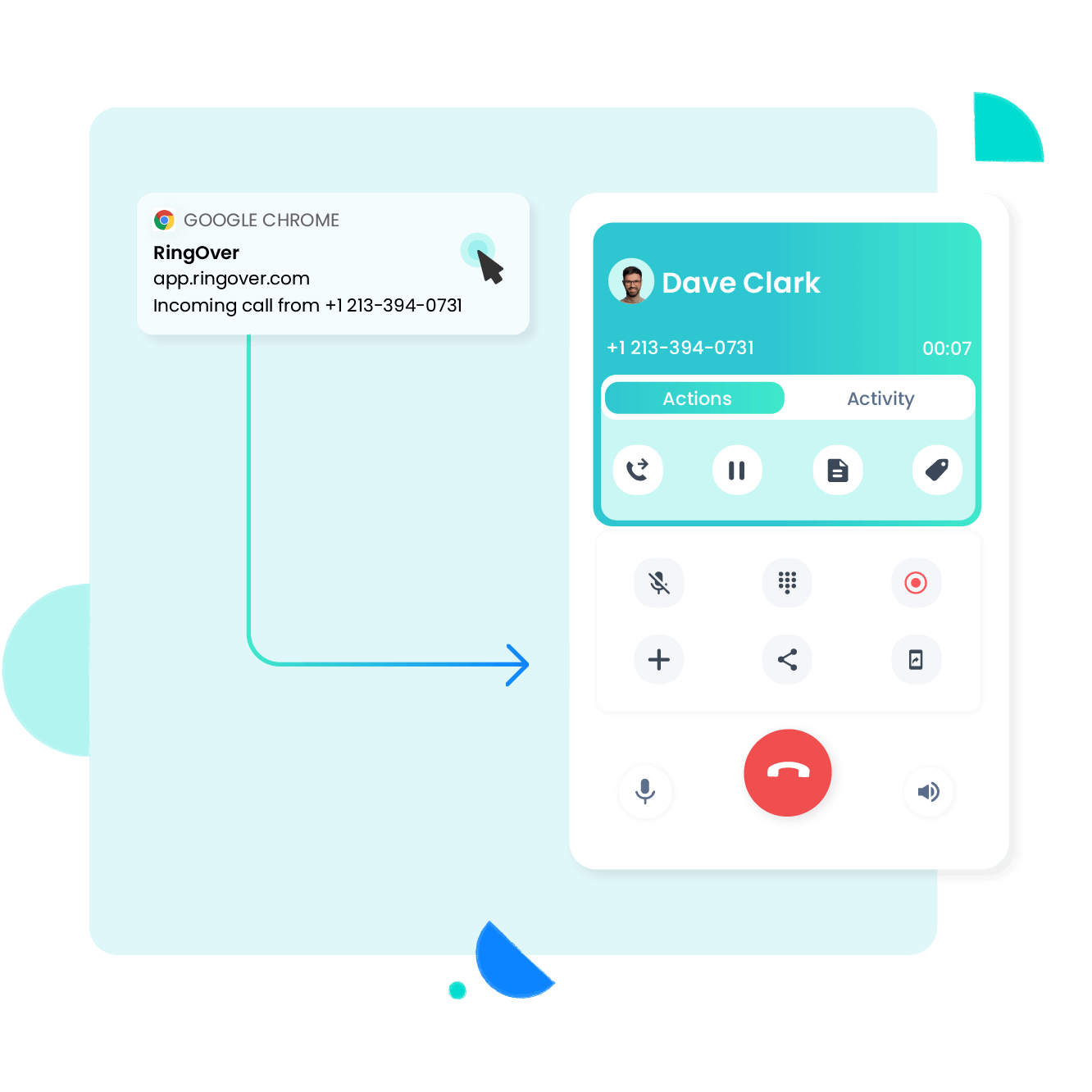 Save an average of 8 seconds per call
In just one click, you can call phone numbers from any web page, or you can add them to an automated call list. Say goodbye to manually dialing phone numbers – a click is all it takes with Ringover!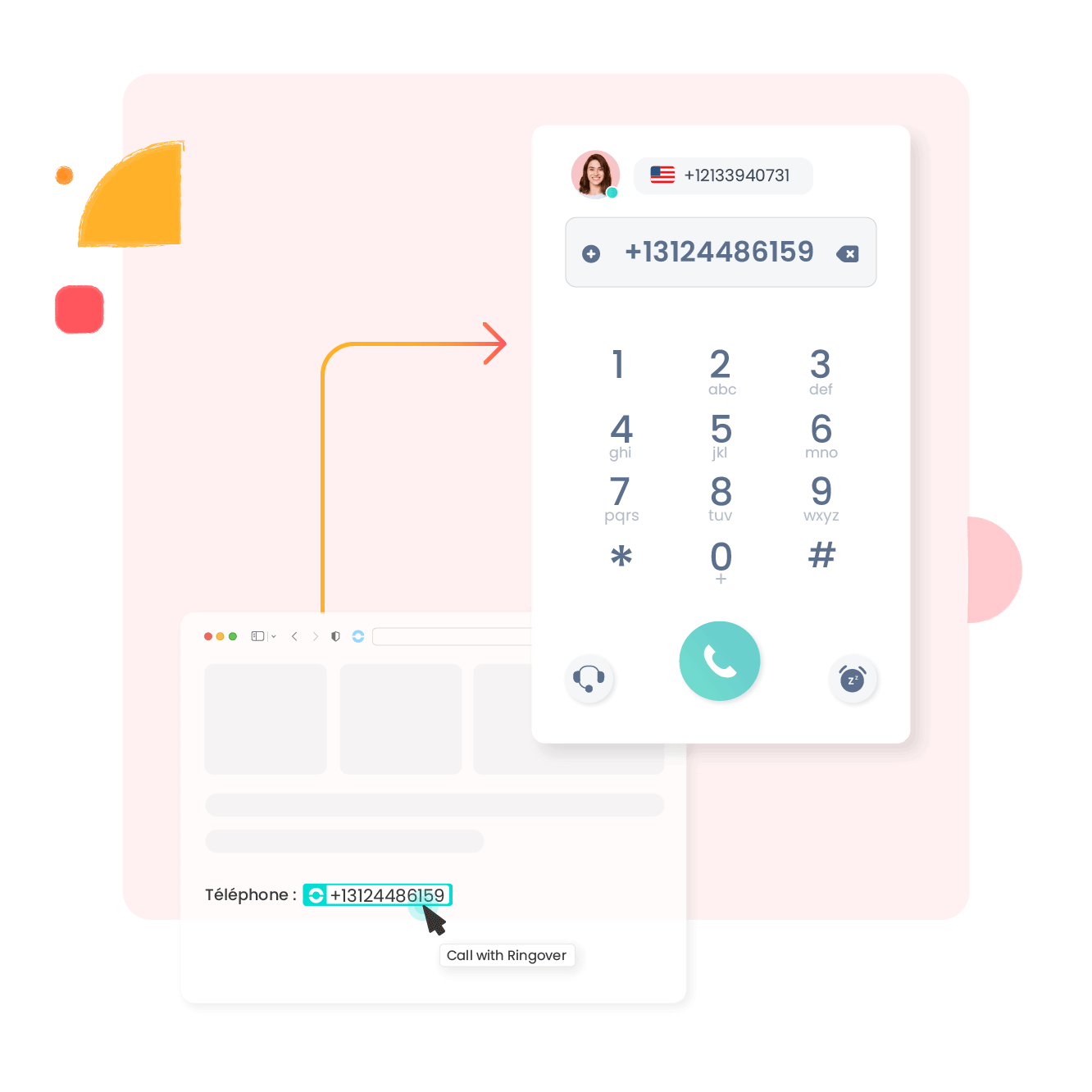 Easily identify phone numbers
Personalize your Ringover extension, so you can quickly identify numbers with the country codes relevant to your work and to highlight numbers found on a page.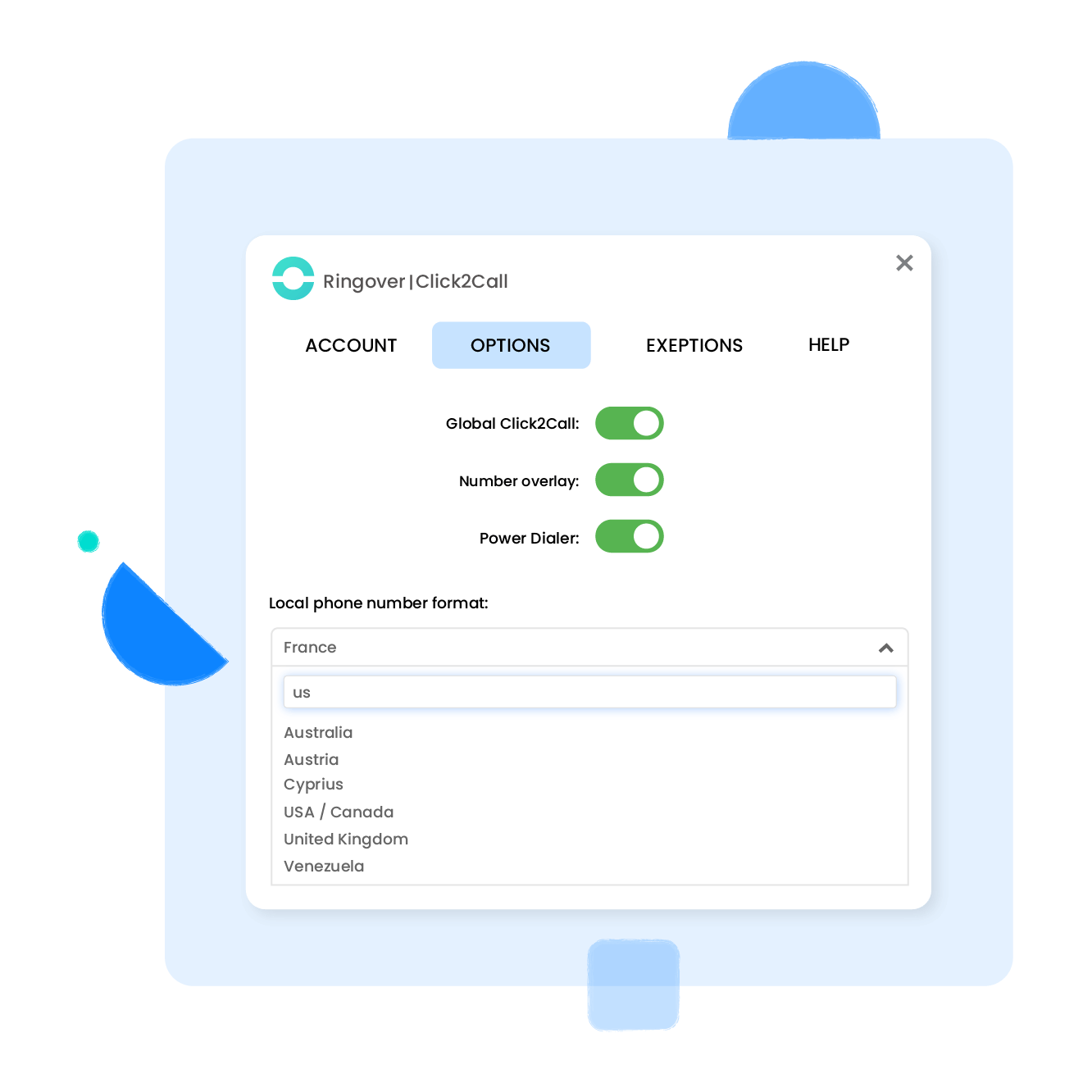 Use Ringover from any business tool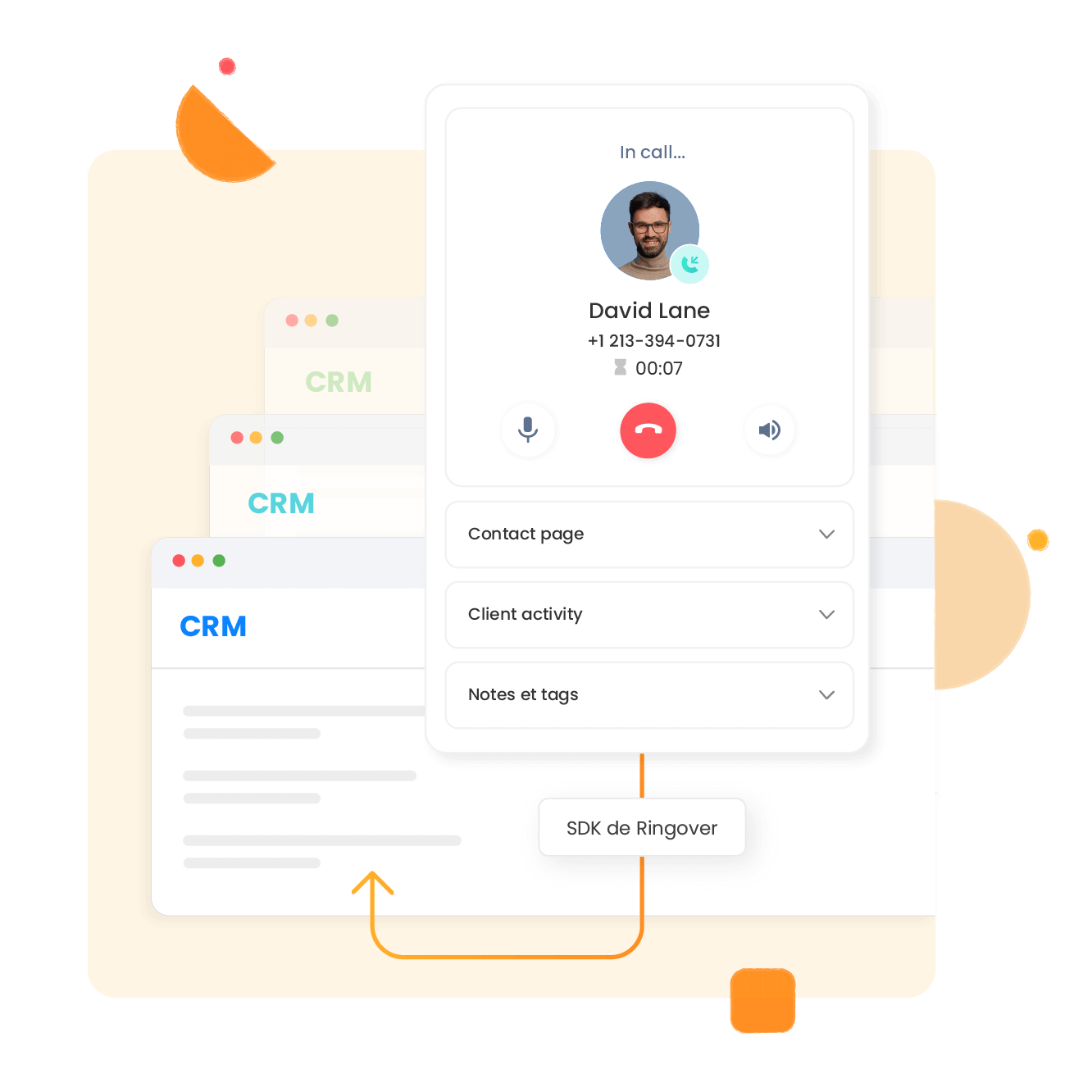 Even more features to boost your sales teams' productivity
Save an average of 8 seconds per call. Initiate calls in just one click.
Listen in to your sales teams' calls to assess their call quality in real time.
Use local landline or mobile numbers in more than 65 countries.
Speak discreetly to your agents during their calls and provide them with real-time assistance.
Record and listen back to your sales teams' calls.
Set a dedicated time after a call is ended for call qualification steps: notes, tags, etc.
Use your existing contact information to create prospecting phone campaigns.
Choice of outgoing number
One salesperson, several numbers.