How to link Ringover with Efficy?
What is Efficy?
Efficy is a
pure player in the world of CRM
and currently offers a range of CRM solutions that include the features needed to manage a business. The Efficy Group's CRM range is suited to
companies of all sizes
. By integrating Ringover into Efficy Corporate Edition, you'll be able to:


Easily pull up your calls and SMS messages connected in Efficy Corporate Edition
Identify who is calling you and quickly access the contact's information thanks to our contact syncing feature
Tag and comment on calls in Ringover and pull up the tagged and commented call in Efficy Corporate Edition
Now, let's move on to integrating the tool 📳
How to install the integration
Pré-requis :
You'll need a Ringover Power account in order to benefit from this integration.
• The integration should be installed by a Ringover administrator account
• The integration should be installed by an Efficy Corporate Edition administrator account .
Activation
💻Head to your
Ringover Dashboard
Click on "
activate
" opposite "Efficy Corporate Edition" then enter your Efficy Corporate Edition URL and your token (go to your Efficy Corporate Edition settings to find it)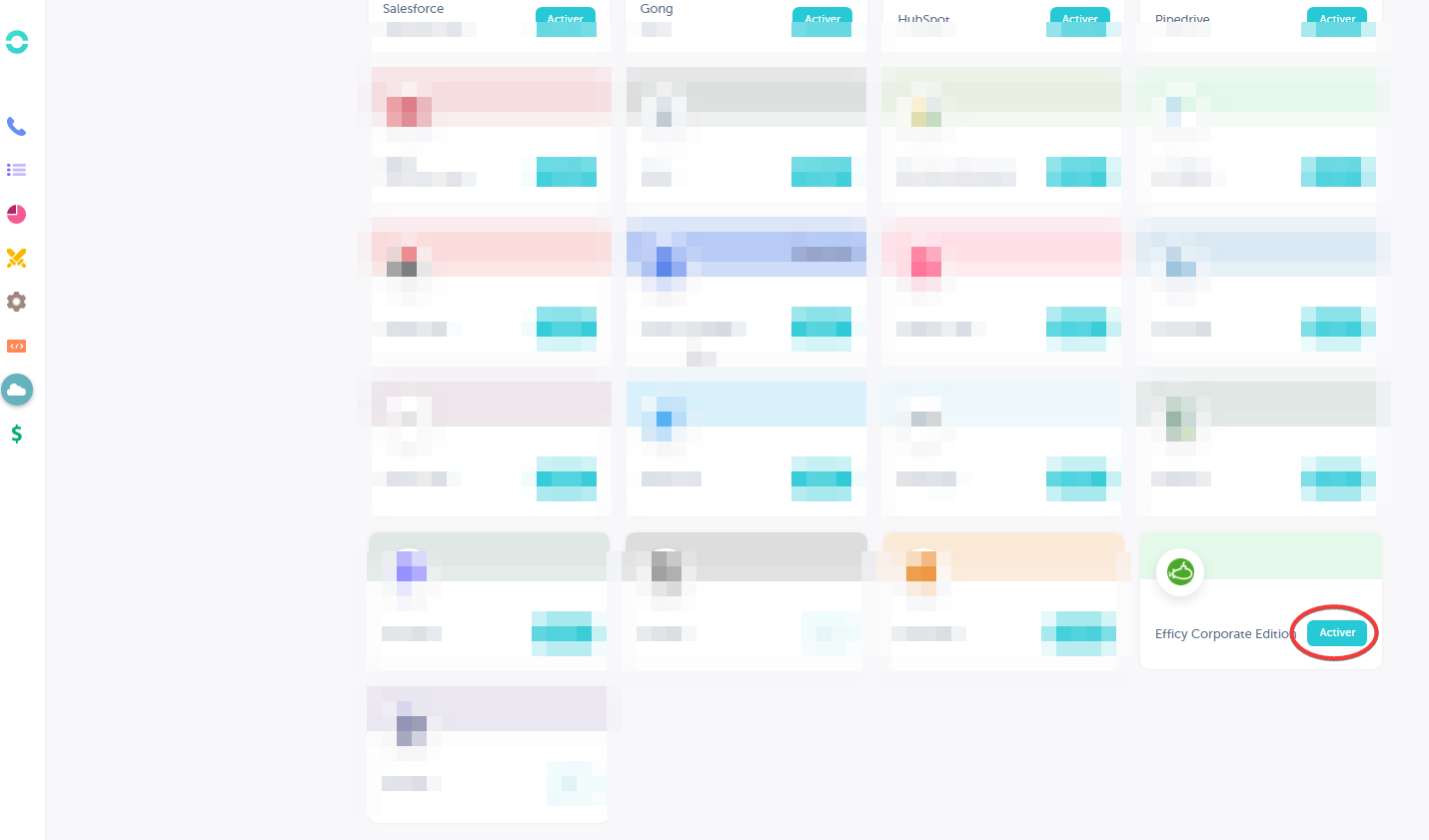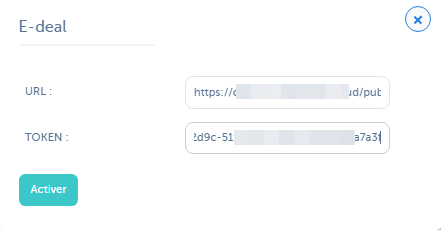 Configuration in Ringover
The integration will be activated by default for all agents with
identical email addresses
on Ringover and Efficy Corporate Edition. You can also
pair accounts
with different emails: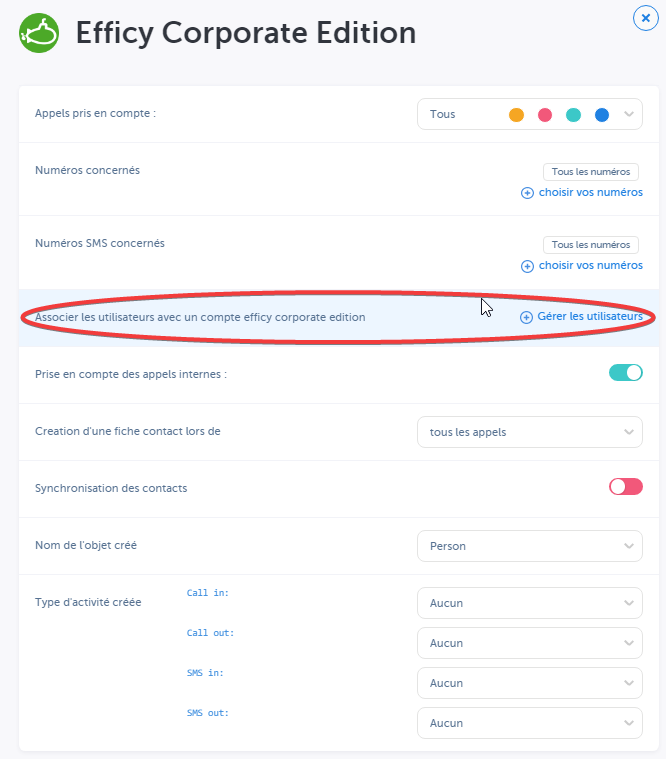 You can also choose which types of interactions you want to
create
in Efficy Corporate Edition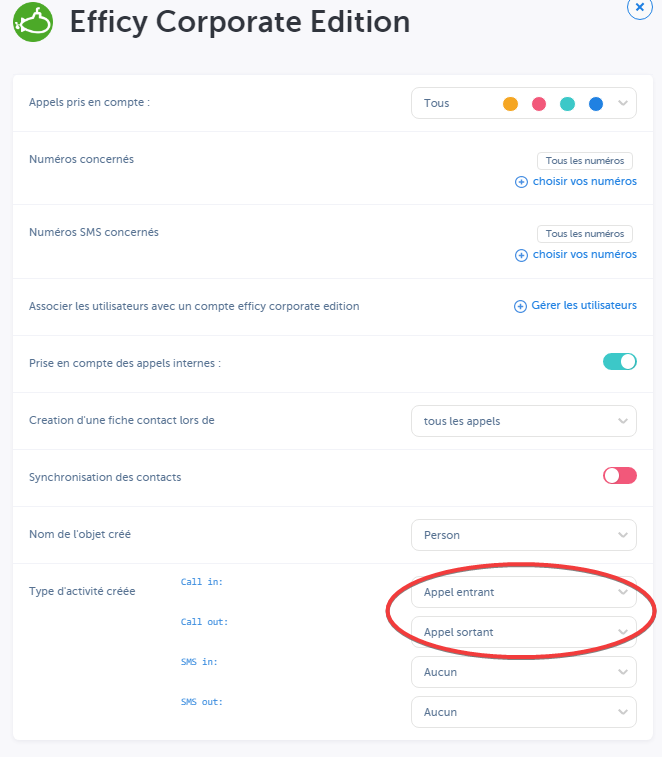 There you have it, the integration is all done! All your Ringover calls will now automatically be logged in Efficy Corporate Edition.🎉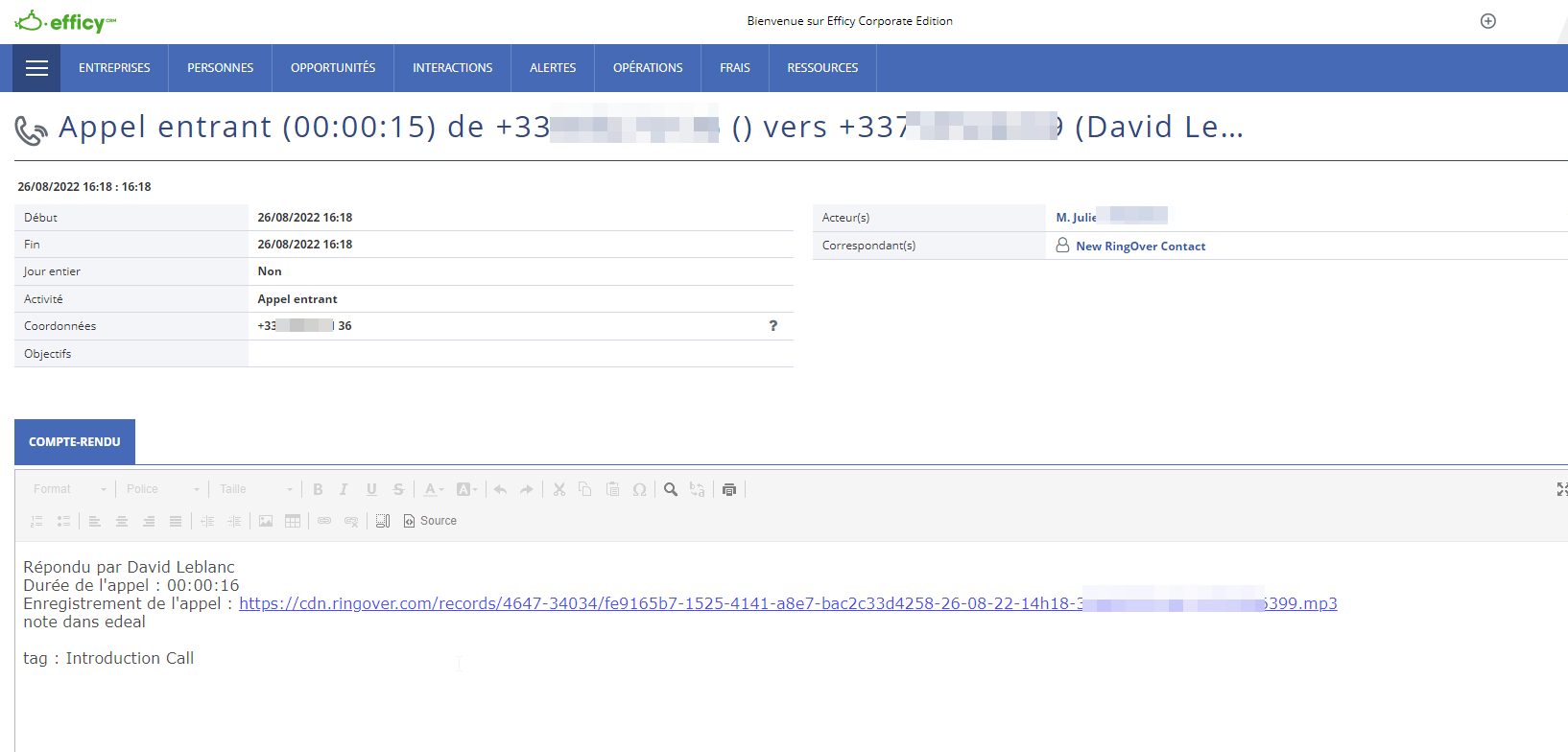 Was this article helpful?