CRM Integration
//= $helper('InjectSvg', 'logos/crm/logo_' . $t['slug'], class: 'integration_logo_mobile', wrapper: 'div') ?>
Your phone system connected to Efficy Corporate Edition
Save time for your sales teams by reducing the amount of manual tasks for them
Easily pull up communication histories with prospects and clients
Start your free trial
Book a demo
Save time with entering information
All calls, texts and recordings are automatically logged in the CRM. Your sales reps will no longer waste time manually entering their notes and data.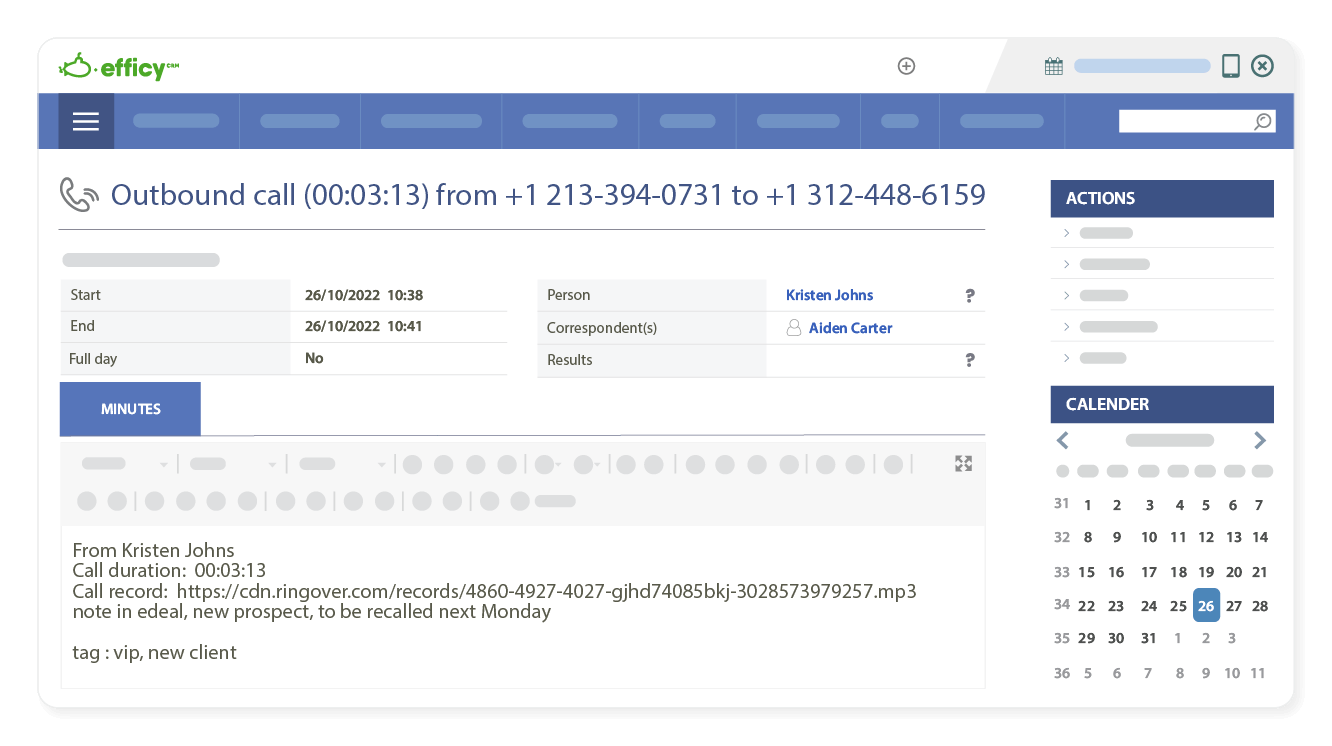 Pull up contact communication history
In just one click, you'll be able to access the history of all communications with each of your contacts. Thanks to call recordings and notes, you'll easily be able to find exactly what has been said and agreed - making things much simpler and clearer!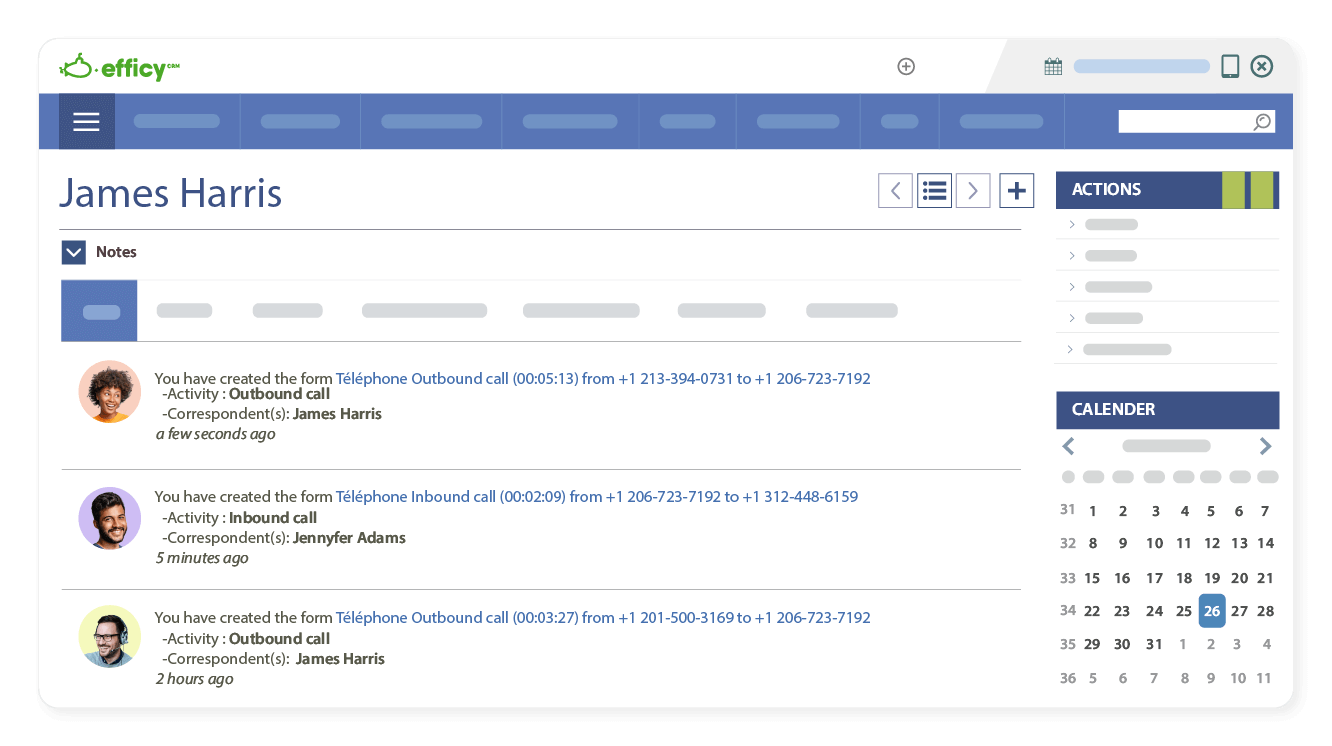 Synchronize your contact directories
With contact sync, all of your Efficy Corporate Edition data including your phone book are always up to date and ready!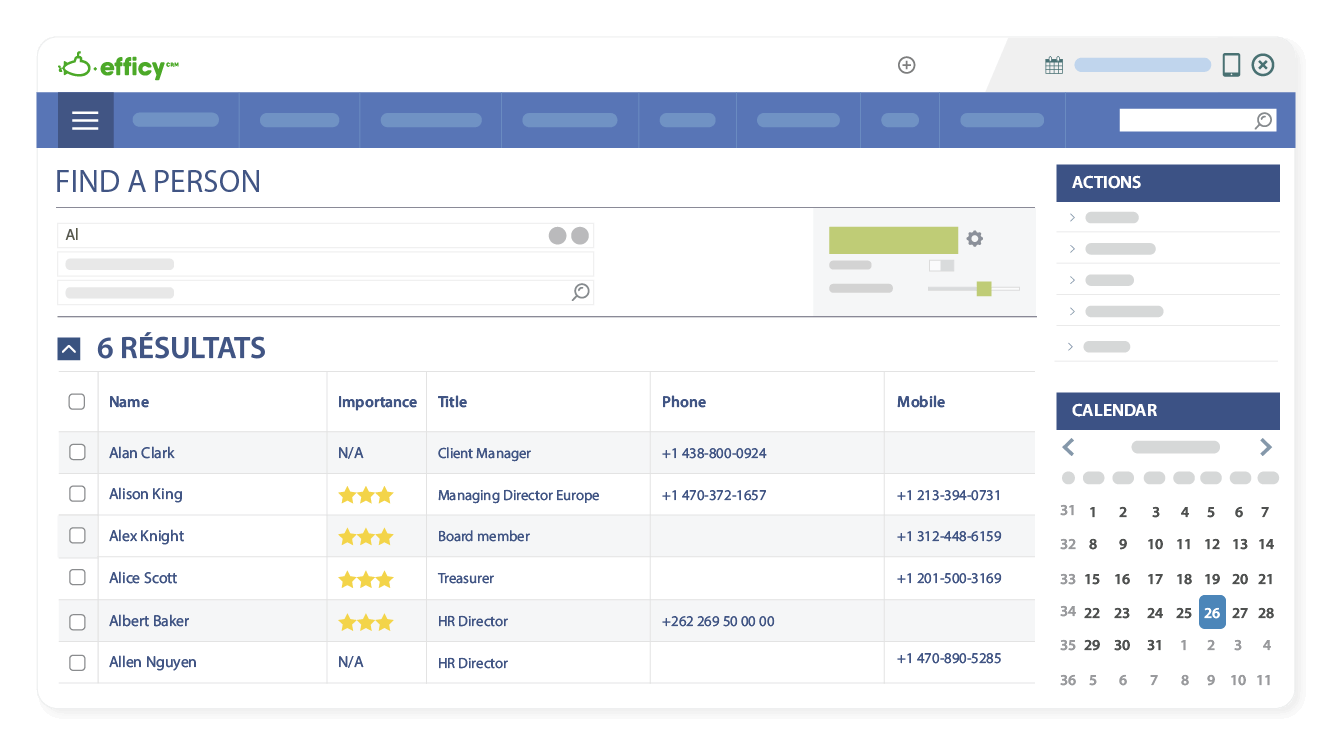 Do you use
Efficy Corporate Edition

and want to integrate it with your phone system?
Book a demo