Productivity
//= $helper('InjectSvg', 'logos/crm/logo_' . $t['slug'], class: 'integration_logo_mobile', wrapper: 'div') ?>
Google Contacts Integration
Find all your Google contacts directly in Ringover.
Make your teams' lives easier and save time.
Start your free trial
Book a demo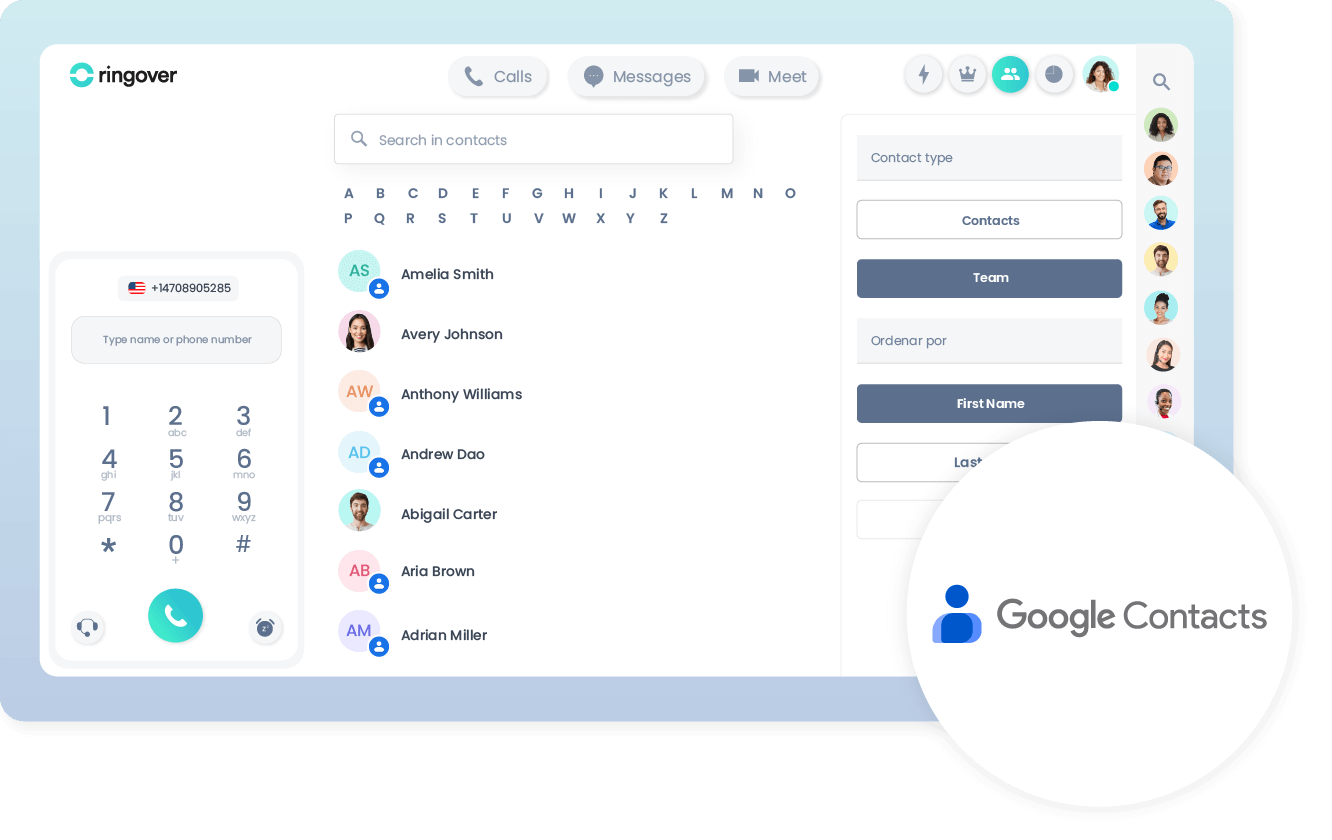 Synchronize your Google contacts
Find your Google contacts (including name, first name, company, phone number...) in Ringover. No more need to juggle several tools, your teams will save precious time by calling directly via Ringover.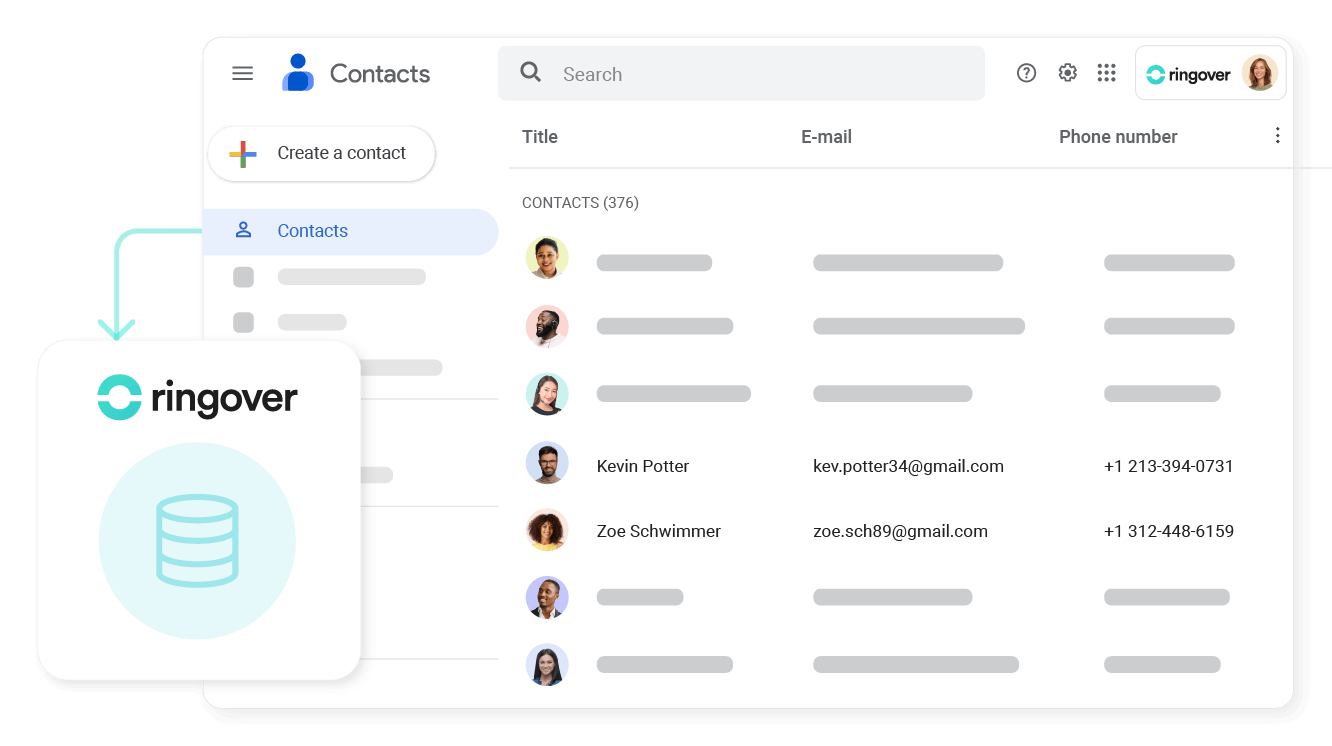 Do you use
Google

and want to integrate your phone system?
Book a demo